How International Model and Philanthropist Noella Coursaris Musunka Is Empowering Girls in The Congo
As she celebrates the ten year anniversary of her non-profit organization, Noella talks about modelling, motherhood and making a difference
Words Millie Feroze
Photography Bartek Szmigulsk
When Noella Coursaris Musunka was five, a lack of money and education drove her mother to give her away. So as soon as the Congolese beauty achieved international fame as a model for the likes of Agent Provocateur, she vowed to help improve the situation for girls back in her homeland. And boy, has she followed through. Since founding the non-profit organization Malaika in 2007, Noella has successfully set up an accredited school and community centre providing health and education for over 5000 Congolese citizens – while still starring in an array of international fashion campaigns. She's even found time for an inspiring TED talk. There's little doubt that the London-based mother of two represents a new generation of philanthropists – smart, stylish, self-made and as creative in their charitable campaigning as they are in their commercial work. But how on earth does she do it all?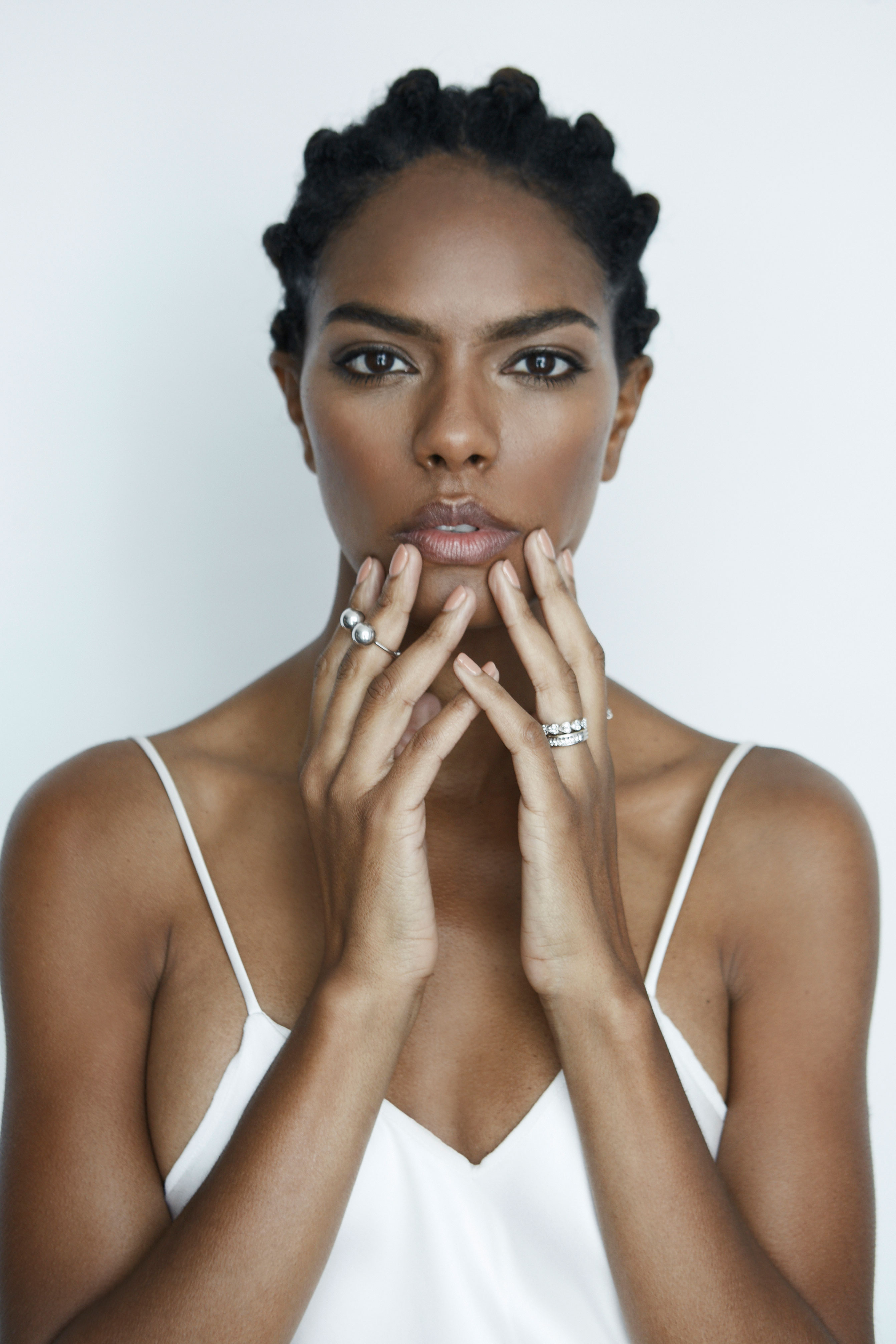 Tell me a little bit about Malaika. How did it all begin?
I was born in the Congo. My dad died when I was five years old, and my mum didn't have any money and was not educated to keep me, so she decided to give me away. I went to Belgium and I didn't see my mother for 13 years. When I returned to see my mum, I saw the poor condition she was living in and I said to myself – I will do something to help my country and my mother.  So I studied in Switzerland, moved to London, and started my modelling career. I set up the foundation, Malaika, in New York. All of us internationally are volunteers, and we give our money and our time to the foundation.
What was your first project?
Working in Congo and Africa brings a lot of challenges – their political situation, the internet, infrastructure – so we decided to build a school. It is in a small village in the south east where there is no water, no electricity. But I'm a mother and I have two children. I wanted to build a school that is as beautiful and varied and dynamic as a school in England. We wanted to start small, so we began with 100 girls who live 1-3km away from the school. It's been seven years since the school opened, and now we have 280 students. Every year we open one more classroom. Its 30 children per class with two free meals a day.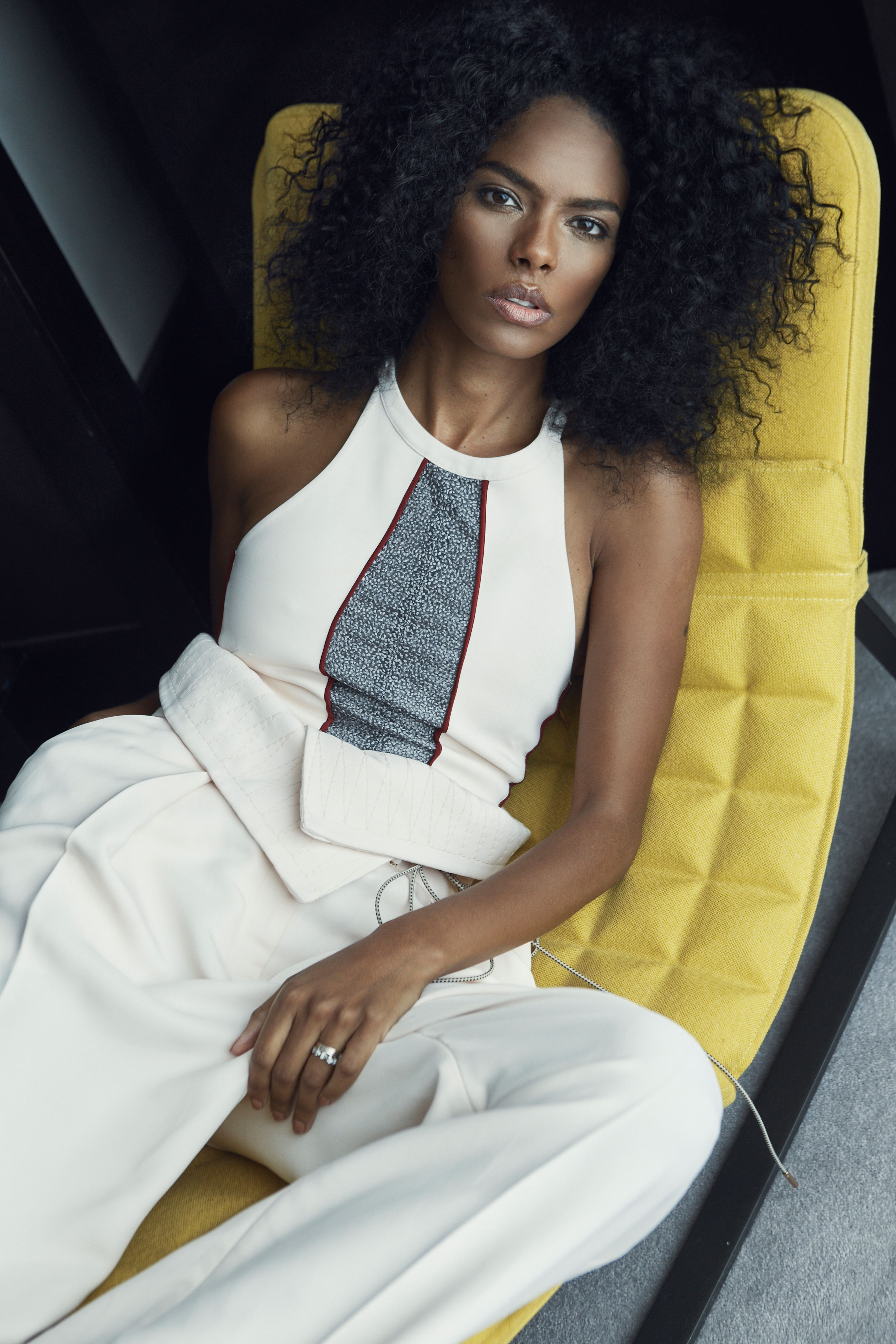 Why do you think the school has been such a success?
I think the success of Malaika school is that we put a lot of time into teacher training. Twice a year our teachers are trained from people all over the world. We don't want any foreigners to be in charge of the school. We wanted to really empower the locals.

Students have music classes, sports, art. We do lots of counselling with them – we want to know what's going on in the family. We don't force them to become the next leader of the country, we want to express what they want to become. A lot of the children have been at the school five years now and some of them want to be architects, lawyers, journalists. It's fantastic to see them growing. But you know what, it's so important to teach the parents and community surrounding them.
How has Malaika grown over the past ten years?
When we started to build the school, it had no water so we had to put a well. But so many people were coming to the well to collect water, so we decided every year to build two more wells in the village. We now have eight wells that impact more than 16,000 people in the village.  And we just did a new partnership last year. When mothers go to fetch water, they put buckets on their head – now we give them backpacks. You can put 20 litres in the backpack and ride on a bike. We've placed more than 10,000 backpacks across the Congo.
One of our donors at the school wrote to me and said 'we've been following the progress of the school and it's amazing, and we would like to work with you on a community centre'. Now the community centre is 600m from the school and we have more than 5000 people a year going there for free programs. We've also facilitated the entrance of 15 containers of medical supplies to different hospitals in the Congo.
What – or who – has been your biggest inspiration over the years?
I think it's the resilience of people who are on the ground. When you see the lack of infrastructure, the lack of access to health, the lack of access to education and then you see the people in the village who still have dignity – they are so grateful that you come and educate their children. They are my heroes. I'm learning more from them than they learn from me.
To wear a dress that costs £15,000 and then the next day be in a village with people who don't have access to food is uncomfortable There is a big contrast. But you have to use your voice where you can.
You have around 21 staff members in the DRC and 30 volunteers worldwide – and only one of them paid. How do you think you've managed to secure such loyalty?
They see my drive. I work six hours a day on Malaika. I don't take a salary. I follow everything that's going on from what the students are eating today to which teachers we are recruiting. I think the team are inspired by me and by the project. As we are a small foundation, they see everything we are doing, they see the impact of their work.
What preconception about the Congo would you like to disrupt?
I'm Congolese, Swiss, Cypriot. I grew up in Africa, Europe, America. I don't want to see Congo being spoken about in a negative way. I just want positivity. I want to show that Africans care, and how important it is to invest in education there.
How has your modelling career helped your work with Malaika?
It gives me a public voice. I have spoken with Princess Caroline of Monaco, President Clinton. I did a TED talk. I'm trying to represent a new generation of philanthropists and a new generation of Africans that want to see a change.
Do you ever find the contrast between modelling very expensive clothes and working with very poor communities uncomfortable?
Yes, it is very uncomfortable. To wear a dress that costs £15,000 and then the next day be in a village with people who don't have access to food is uncomfortable. There is a big contrast. But you have to use your voice where you can.
What has felt like the greatest achievement of your career so far?
The first is my two children. To be a mum is unique, it's beautiful. Being a mother gives me even more hope for what I want for the school in the Congo.
The second is what I've been able to achieve with Malaika. On our ten year anniversary, we brought three students from the Congo to New York. It was the first time these girls had been on a plane, slept in a proper bed and the first time they ate a strawberry. They were 11 years old. They came with such dignity and empowerment. They were able to meet and talk to all their donors and they even visited the office of the architect who designed their school.
What is the most challenging part of your career?
To lose one of the girls. We lost Miriam who was six years old due to malaria. It was very hard because she was one of our first students, and my son is six years old. Fundraising can also be a challenge but I think there is nothing to complain about when you see a young girl die.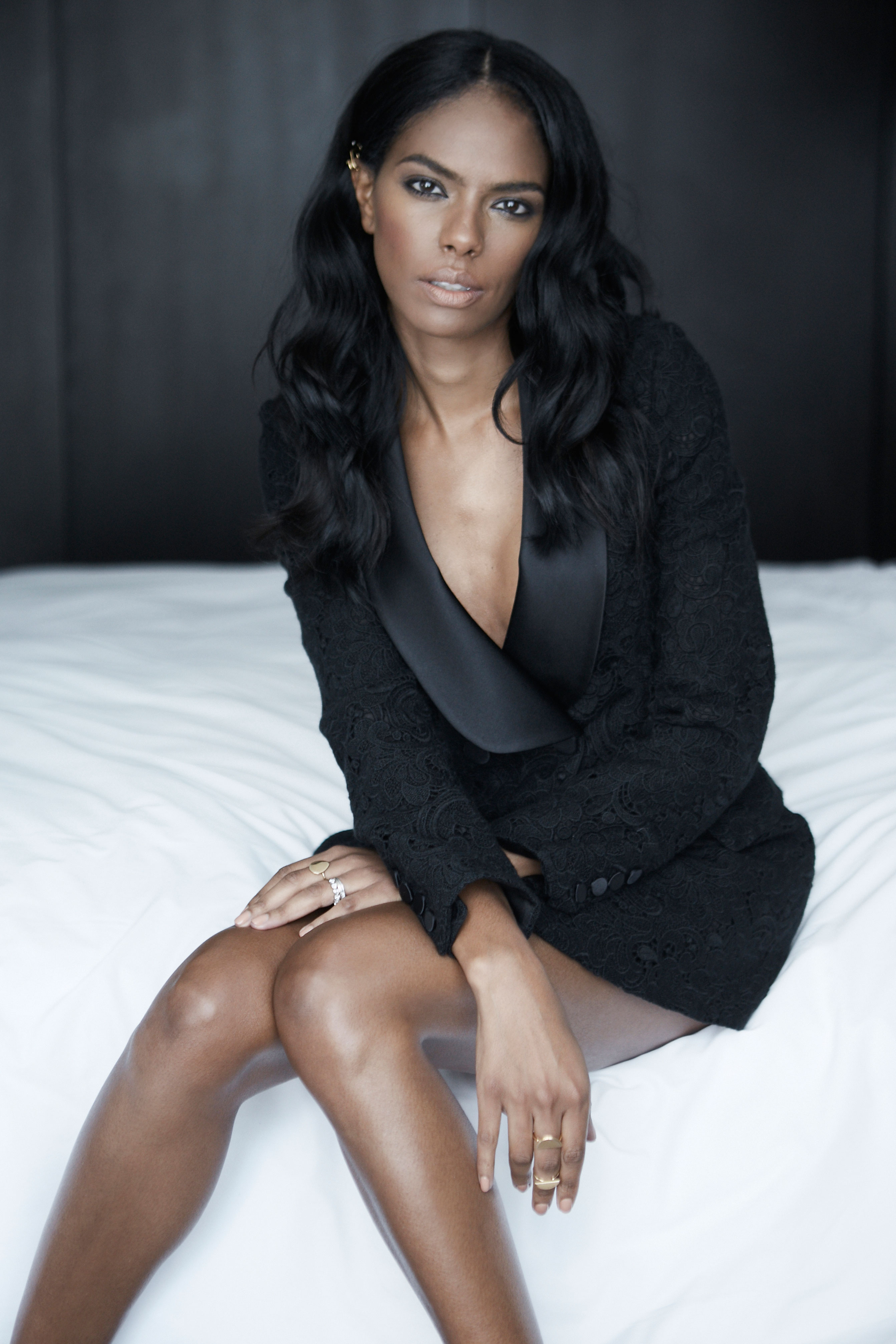 Every day I laugh. When you have children you see the world differently. You see it through their eyes.
(How) do you balance family life and work?
I'm very dedicated to my kids. I'm going to football, swimming and birthday parties. But Malaika is something my husband and family really cherish. My daughter asks me nearly everyday what is happening with Malaika. My son tells his friends all about the village. He said the school in the Congo is as beautiful as the school he's at now.
What does a typical day look like for you?
Some days I drop off my children at school at 8:30 and then I pick them up at 3:30. The time between I work on Malaika. I might have a few interviews and conference calls with New York, the donors or the team on the ground. Sometimes I have to attend a fashion show or do a photoshoot. Every day is different.
What one item would you never travel without?
Lipstick. I love lipstick. And I have a crush on shoes and bags. When I took my daughter to get her uniform for school, she asked if she could get pink sneakers and I thought, oh God, she is becoming just like me.
What makes you laugh?
Every day I laugh. When you have children you see the world differently. You see it through their eyes. They say hilarious things.
It has been ten years since you started Malaika. Where do you plan to take the organisation in the next ten?
It will be fantastic to see our girls when they graduate at 18 years old and see what they end up doing. For me, I've never thought I would have impacted thousands of lives in such a way. It's amazing. I always say to the team to be happy for what we have achieved already because I see so many foundations coming and going and not existing anymore. I see so many schools that have been set up internationally close down. So everyday you have to enjoy what you're achieving now.