Fortresses, mountains and magical bazaars abound in this underrated short-haul gem
Macedonia doesn't appear in many Top 10 destination lists. Its small capital, Skopje, doesn't attract banana-bedecked stag dudes, despite the value of its hedonistic delights. It isn't overwhelmed with yattering tour groups, self-congratulating backpackers or cacophonous American families.
But the Former Yugoslav Republic, a coast-free country surrounded by Greece, Albania, Serbia, Kosovo and Bulgaria, is replete with glorious vistas, stunning (and deserted) historical sites and fantastic food. It's less than three hours from London, it's easy to get around and it's both cheap and friendly. So what are you waiting for?
For all you curious souls willing to give it a whirl, here's how you might spend a week in Macedonia.
Skopje's airport is 30 minutes' drive from the city, ample time to take in the mountainous surroundings and crumbling Tito-era tower blocks. The city centre is another world – a chintzy, cheesy mishmash of ancient and modern, where no opportunity has been missed to erect an enormous statue of a ripped warrior, horse-riding lothario or glowering god. Check out the eye-boggling centrepiece of Macedonia Square, a nameless soldier on a giant horse (not Alexander the Great, honest guv'), astride a huge column decked with armoured spear-wielding hunks. It's a homoerotic eyesore of giddying dominance.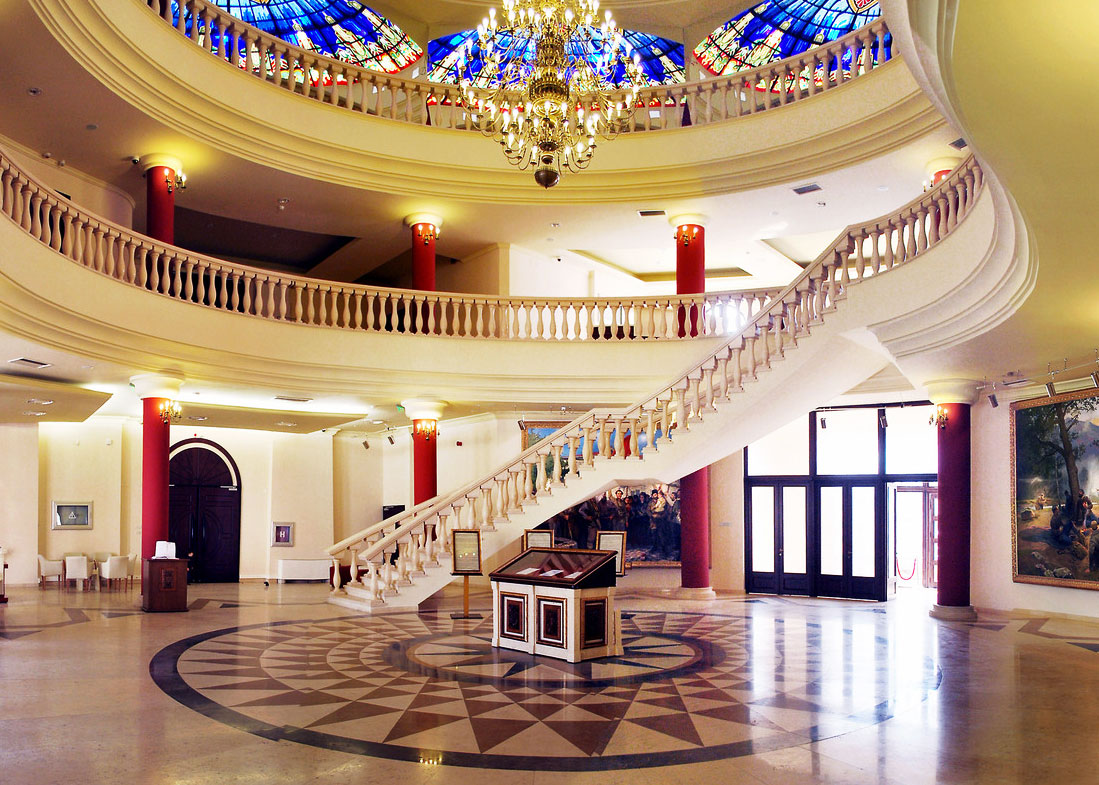 Head north of the river, across the stone bridge, to the labyrinthine Old Bazaar for lunch, where the air is suffused with the mouth-watering aroma of grilled meats, bean casseroles and syrupy baklava. Then check out a couple of museums (the Museum of the Macedonian Struggle is surprisingly gory) or take a cable car up Vodno Mountain for a walk in the fresh air. While you're up there, make the trip to the peaceful Pantelejmon Monastery clinging determinedly onto the slopes, with its 900-year-old frescos and stunning city view.
This is a bit of a cheat, but as Skopje is only a two-and-a-half hour drive from the capital of Kosovo, the world's second newest country, how can you say no? There are at least five minibuses a day from Skopje's bus station, costing about £8 return, and apart from typically tedious faff at the border crossing the journey is swift and painless. And also very, very dusty.
Kosovo feels post-apocalyptic as you tear down the battered road towards Pristina, and the bus station won't win awards for design or cleanliness. But the city itself – primarily a pedestrianised thoroughfare spattered with statues and ice cream stalls – makes for a pleasant stroll. The tiny Kosovo Museum houses some eerie, alien-like Neolithic statues, newly adopted as the country's symbol, and the Newborn monument in the centre is as optimistic and youthful as the city's friendly population. It's worth gawping at the appalling architectural eye-sore that is the National Library – so incomprehensibly ugly it appears to have been shut down on general principle.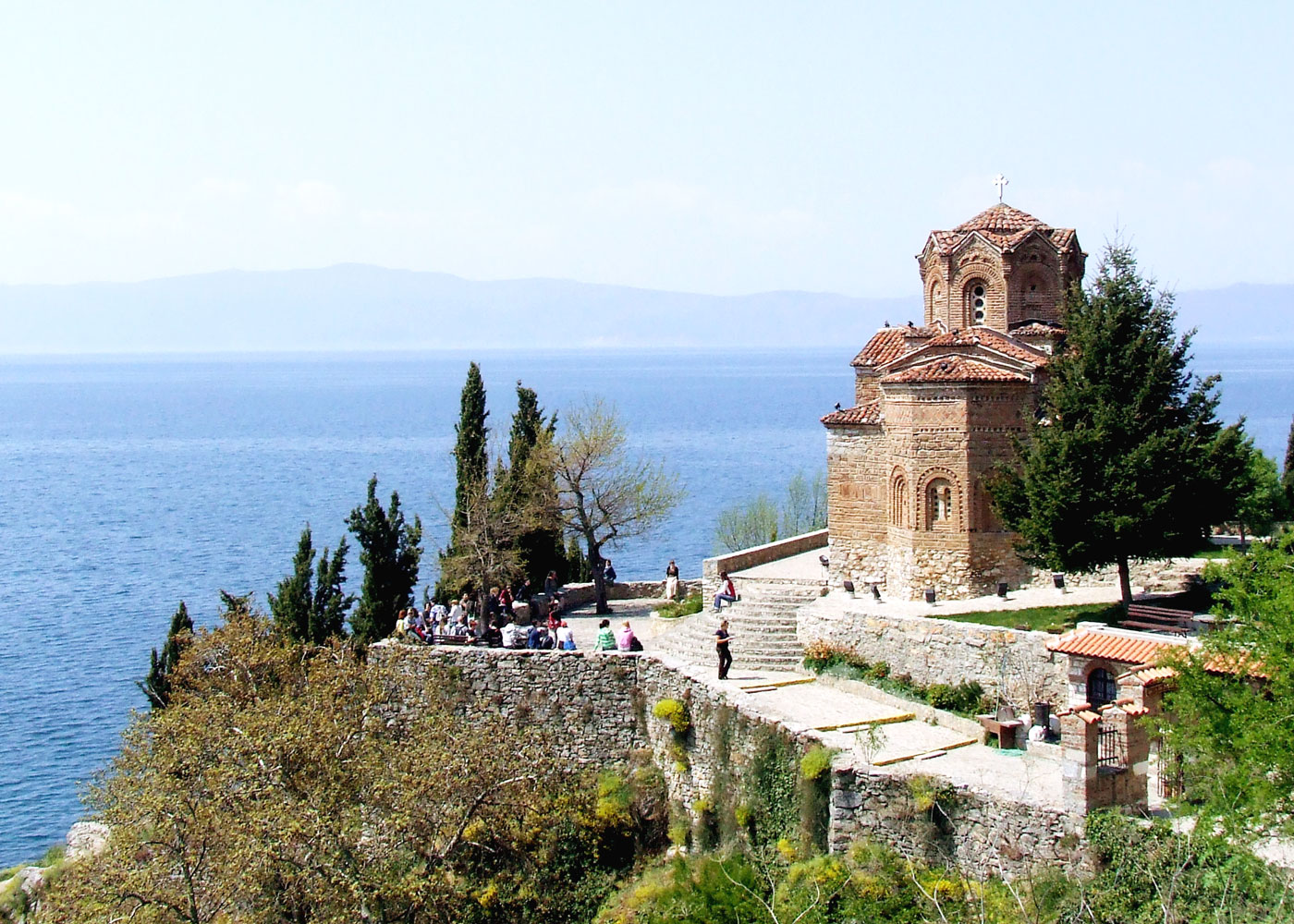 Take an early bus to give yourself plenty of time to fall in love with the jewel of Macedonia (not that you'll need it). Barely two hours from the capital, on the border with Albania, is Lake Ohrid, one of the world's oldest and most mysterious lakes. Its namesake town straddles the hills of the north east shore and is flecked with ancient churches, snaked with winding cobbled streets, and overlooked by an intimidating millennium-old ruined fortress that makes for some great clambers and views. Check out the Greek amphitheatre in the centre of the old town, Instagram the hell out of St John's Church, jutting over the lake like the prow of a holy ship, and take an evening wander along the banks to the (tree-shrouded) Inex Gorica Hotel where Tito whiled away his summers.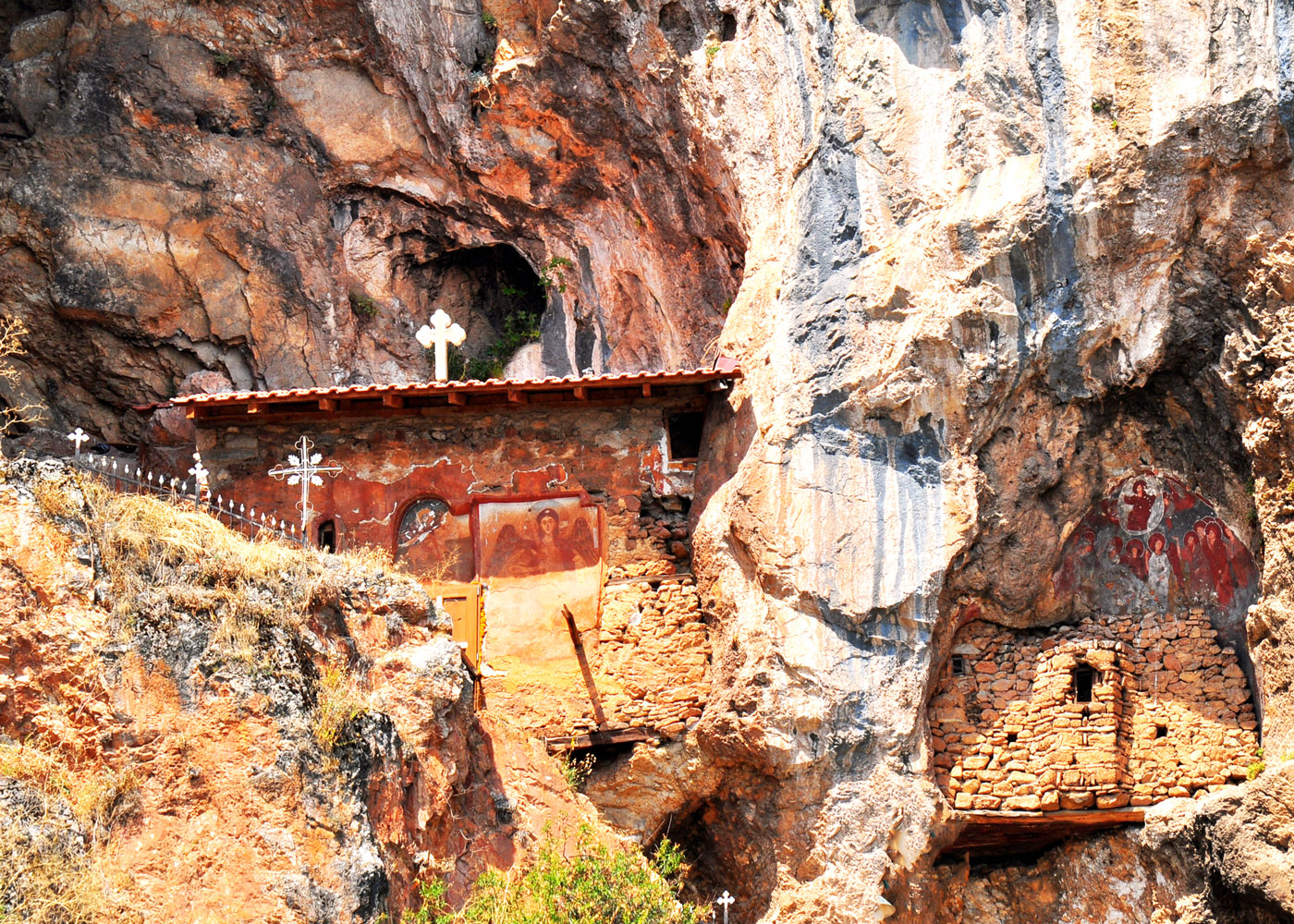 The banks of Lake Ohrid are dotted with historic spots set in stunning (and bear-infested) mountain scenery. Head down the coast 15 km to Saint Naum monastery, founded as a retreat from the 10th century craziness of Ohrid town. Edgar Allan Poe fans can put their ear to the saint's tomb to see if they can hear his still-beating heart, while RSPB-types can search out the famous albino peacocks that caw and screech around the place. Hire a rowboat outside to see the bubbling springs that feed the lake, and on the drive back check out the graffitied German WW2 bunker that bulges like a colourful wart on the side of the winding coastal road.
On the other side of Ohrid is Struga, a less-visited and earthier town with pleasant restaurants alongside its small river. A little further down the road is the monastery complex of Kalishta with its beautiful cave chapel, and just before you hit Albania a short hike up the cliffs of Radožda takes you to the vertigo-inducing cliff-cave St Michael Archangel Church with its evocative frescos. If you stay around you can bop the night away at Struga's Lady Di nightclub, but do try not to get wrecked.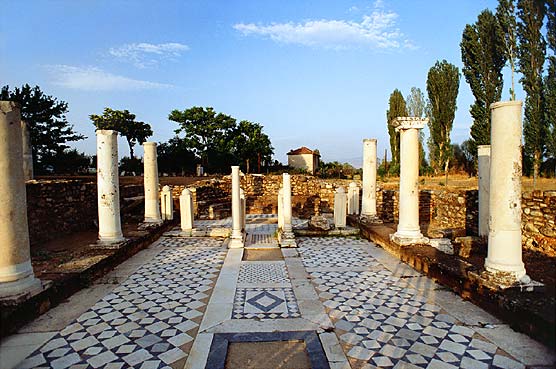 A few decades ago Bitola, 90 minutes from Ohrid, was a buzzing trading outpost; a Macedonian Casablanca riddled with roustabouts and ne'er-do-wells. Now it's less brash, though as the country's second city the famous, pedestrianised Shirok Sokak is packed with giggling teenagers and listless coffee-guzzlers. The old bazaar area is Macedonia's most bustling traditional market – pick up some red pepper paste and famous red honey – while the pretty old mosques and churches (including the grand St Dimitrija featured in the George Clooney flick The Peacemaker) reward the committed flâneur.
After lunch, stroll through the city park to the Greek ruins of Heraclea Lyncestis, founded by Alexander the Great's father. The ramshackle site houses an amphitheatre, basilica ruins and an episcopal palace, and has yielded wondrous mosaics celebrated on Macedonian dosh. On the way back, stop at the quiet but impressive City Museum which, as well as the standard pottery and coin collections, celebrates the life of Ataturk, the founder of modern Turkey who studied here as a young soldier.
A stone's throw from Lake Prespa and the Pelister National Park, there is ample opportunity to get lost in the wilderness near Bitola for a day or more. A quick taxi ride to the village of Dihovo opens up pleasant wanders in foothills blessed with babbling brooks, bleating sheep, gentle waterfalls and a "rock river" that probably isn't worth the slippery scramble it takes to see it. Up the mountains and into the park itself, the Pelister Information Centre has a cute display of local wildlife and ideas for short walks to massive snowy hikes, taking in panoramic views of Lake Prespa far below.
After a good walk treat yourself to some Macedonian slow food at Villa Dihovo where passionate owner, and former footballer, Pece will sate your appetite with treats and wines grown in his luscious garden. Pay what you want (don't worry, you'll know if it's not enough) and tickle the tummy of the ostentatiously lazy restaurant dog.
You'll need to catch an early bus to cover the three-hour journey back to Skopje. If you have time in the bonkers capital try to find the plaque celebrating the birthplace of Mother Teresa (avoid the ridiculous faux Memorial House which gives the impression she was born into Croesus-levels of wealth) and wolf down some baked cheese and minced meat in a traditional local restaurant. Wander swiftly through the Kale Fortress, which in winter hosts a teen-magnet ice rink, and have a last look over this strange, alluring city before heading back to the airport and an urgent cheese-withdrawal plan.
In Skopje, the View Inn Boutique Hotel has, unsurprisingly, a great view of the city from the lower slopes of Mount Vodno and absolutely lovely staff. For the sturdy, it's a 20 minute walk down to the city, or a £1.50 taxi ride.
In Ohrid, the Villa Kale has a fantastic view of the lake and is a stone's throw from the old town gates, the Icon Museum, and the Greek amphitheatre. Its manager, Stefan, couldn't be more helpful with local tips and recommendations.
In Bitola, try the Villa Dihavo about 10 minutes from the city centre, with its slow food, lush garden and well-stocked wine cellar.
In Skopje, take a seat in rough-and-ready Kosmos in the Bazaar for the most succulent kebabs in the city – or feast on a field-fresh shopska salad, a deep dish of baked cheese, and a hamburger in a pie in Skopski Merak in the heart of the restaurant district. Treat yourself to a cake in La Terrazza café by Macedonia Square.
In Pristina, Pishat restaurant will sort you out with all the minced meat and cheese your heart could (not) want, while the nearby Swiss Diamond Hotel serves classy cocktails in old-school comfort.
In Ohrid, pick up a cheesy and filling borek pastry from one of the new town bakeries in the morning, and head to the fantastic Viva Ksantika in the Old Town to enjoy some of the tastiest home-cooked food in the city, lovingly made by genuine little old ladies in a bizarre portakabin-like structure.
In Bitola, Grne restaurant on the main boulevard will help you in your quest to become 90% cheese, while the glitzy new Aurum Kitchen will serve up a tasty big bowl of pasta for less than £3.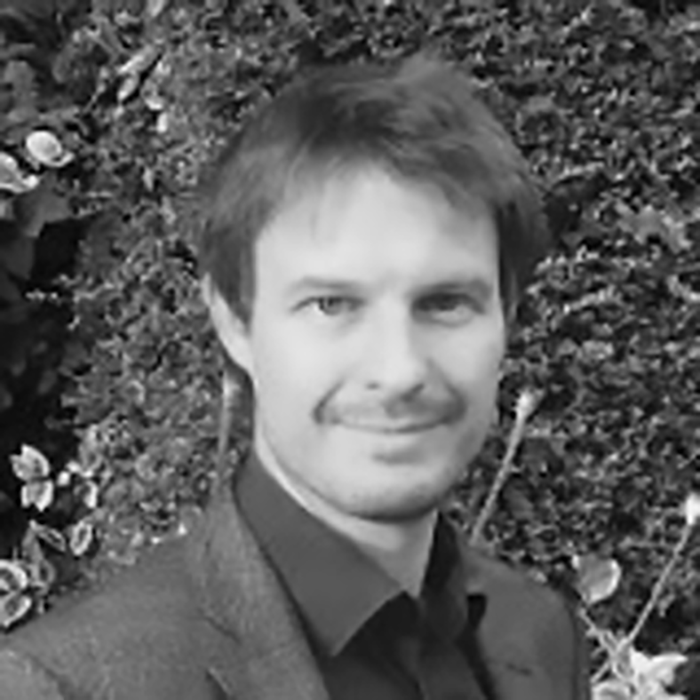 GREG TAYLOR
Film Editor
Greg spends a socially unacceptable amount of time in darkened rooms waiting for the next film that excites him as much as Jurassic Park did when he was 12. As well as reading too many books and watching too many films, he found time to advise two Mayors of London and a host of MPs, helping to give more power to people and neighbourhoods. He continues to watch and write about the national and global political scene with a mixture of hope and dismay. If he's not writing, watching, listening or reading, Greg is almost certainly planning his next trip overseas – all recommendations greatly received.