The Head of The Shop at Bluebird gives us a glimpse inside her Chloe Pixie as she prepares to open the boutique's new Covent Garden flagship store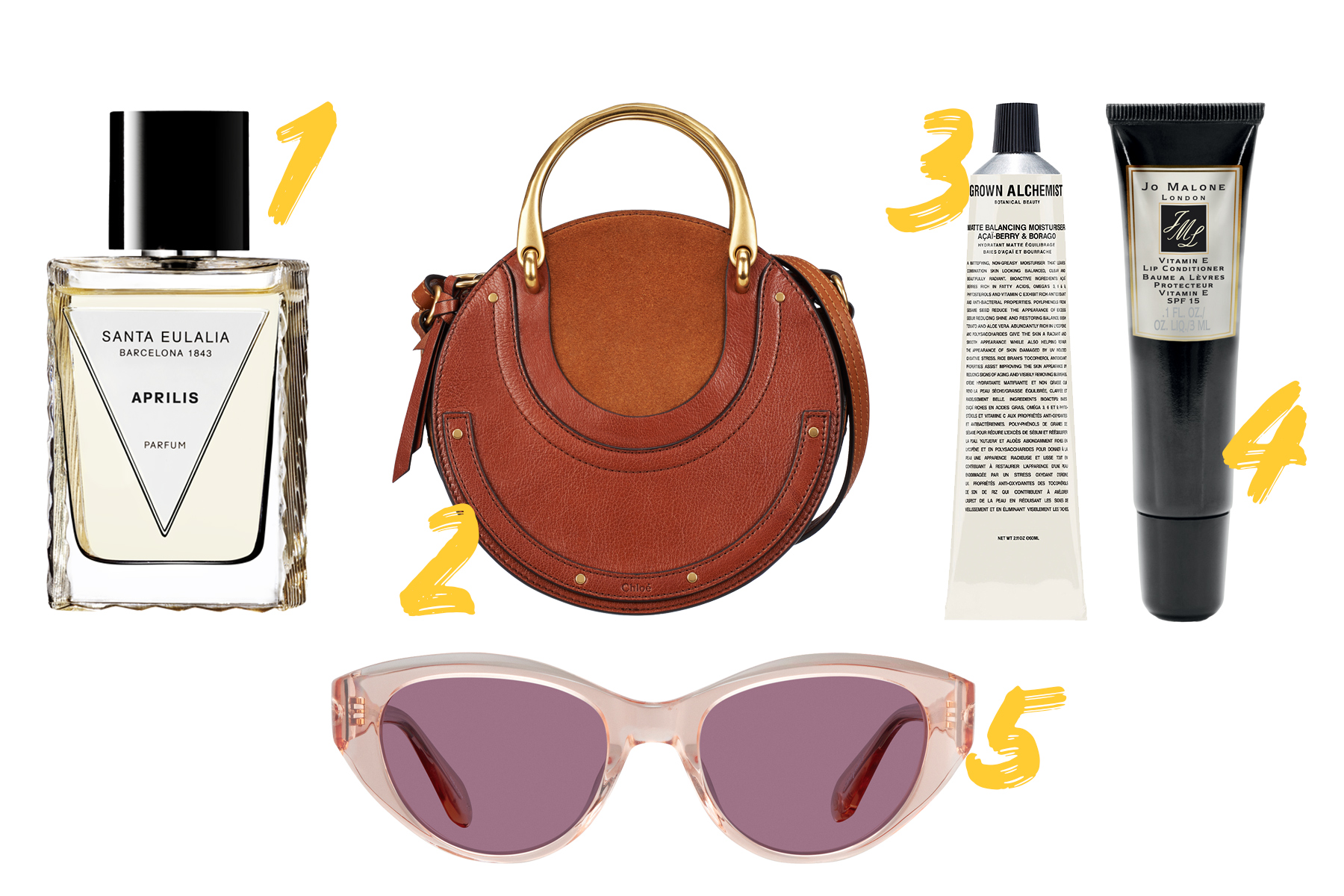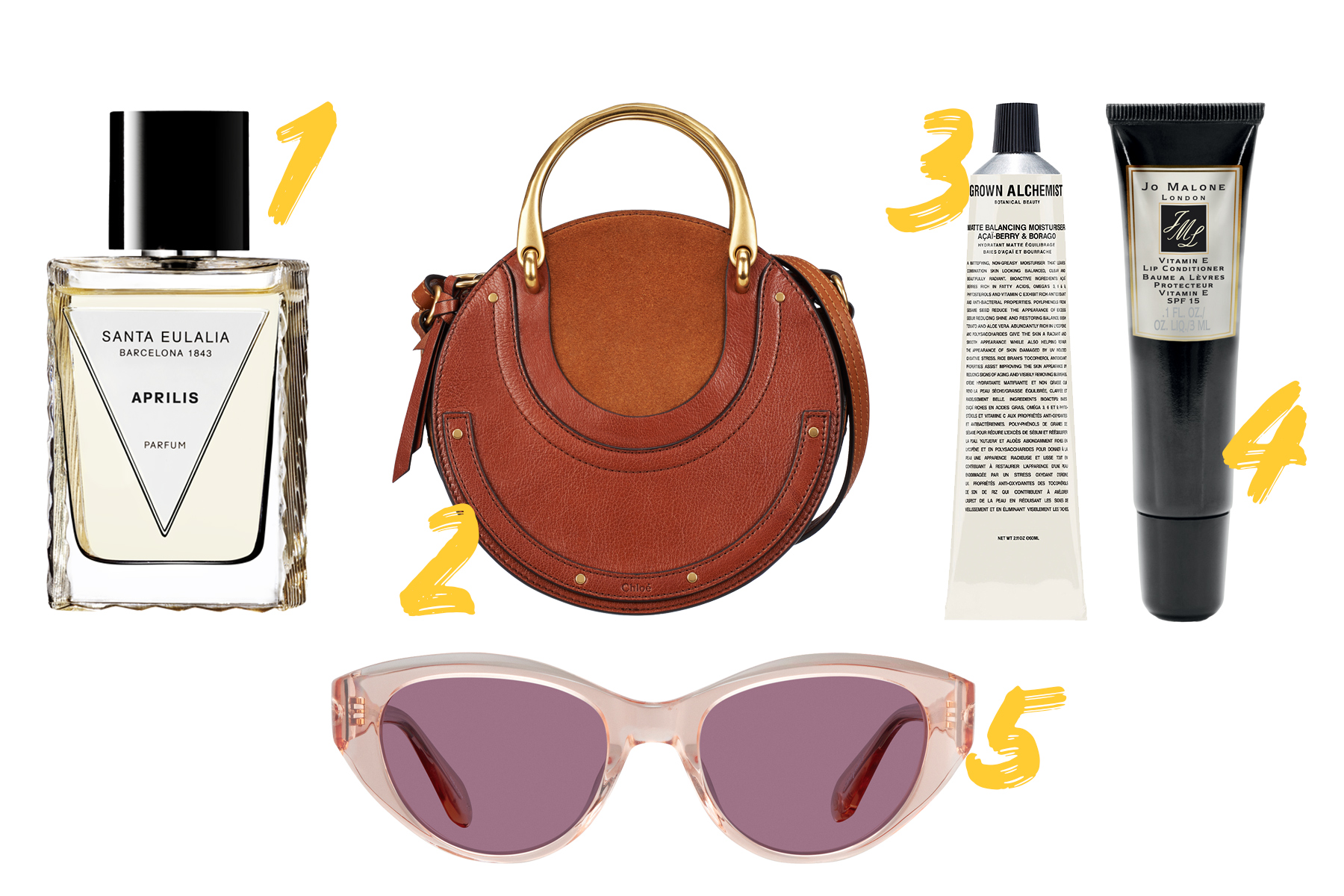 Now that spring is finally here, I like to invest in a new handbag, and my bag of choice is the Chloe Pixie – I've been waiting in anticipation for it since I first saw it in our buying appointment with the brand last autumn. It's the perfect size for all your essentials and very light to carry when you're constantly on the move. This tan style goes with absolutely everything in my spring wardrobe. I always carry a bottle of perfume and currently love Santa Eulalia's Aprilis perfume – my summer scent. A rose scent inspired by Barcelona with top notes of bergamot and orange blossom.
I never leave my house without my trusted Jo Malone Vitamin E Lip conditioner and Grown Alchemist moisturiser. Everyday essentials! I've recently discovered Australian brand Grown Alchemist and I'm really excited to be stocking it in our new store soon.
You never know when the sun might shine in London so sunglasses are always in my handbag. My favourite pair for this season is the Garrett Leight Del Rey cat-eye sunglasses. I love the cat-eye shape, so flattering and sexy.
Finally, before I leave the house, the last thing I'll grab is an apple – well you know what they say, "an apple a day"!