From five dollar pizza to thrift store heaven and kitsch bars, this is a Scotsman's guide to cheap wins in NYC
Words Hannah Kane
Photography Yanina Goldstein
It's rare to find catchy-as-hell power pop with a twisted punk spirit, but Antony Cherrie – Edinburgh born, via London and now New York City – is the man for the job. Covered in fierce tattoos of monsters, dinosaurs and, er, Super Mario, he's an eighties kid who never really grew up, with a voice that could melt a heart of stone.
Joined by New Yorkers Sydney Sahr (keyboard) and Mark Loercher (guitar), Goldpoint will play a series of US and UK dates to support the release of their debut EP American Spirit in September 2017.
The first track to be shared, 'New Romantic' – a hit of dark electronica with soaring vocals – captures the band's alternative spirit; while the melodic, indie-pop of 'Coastlines' is set to be a radio winner later this year.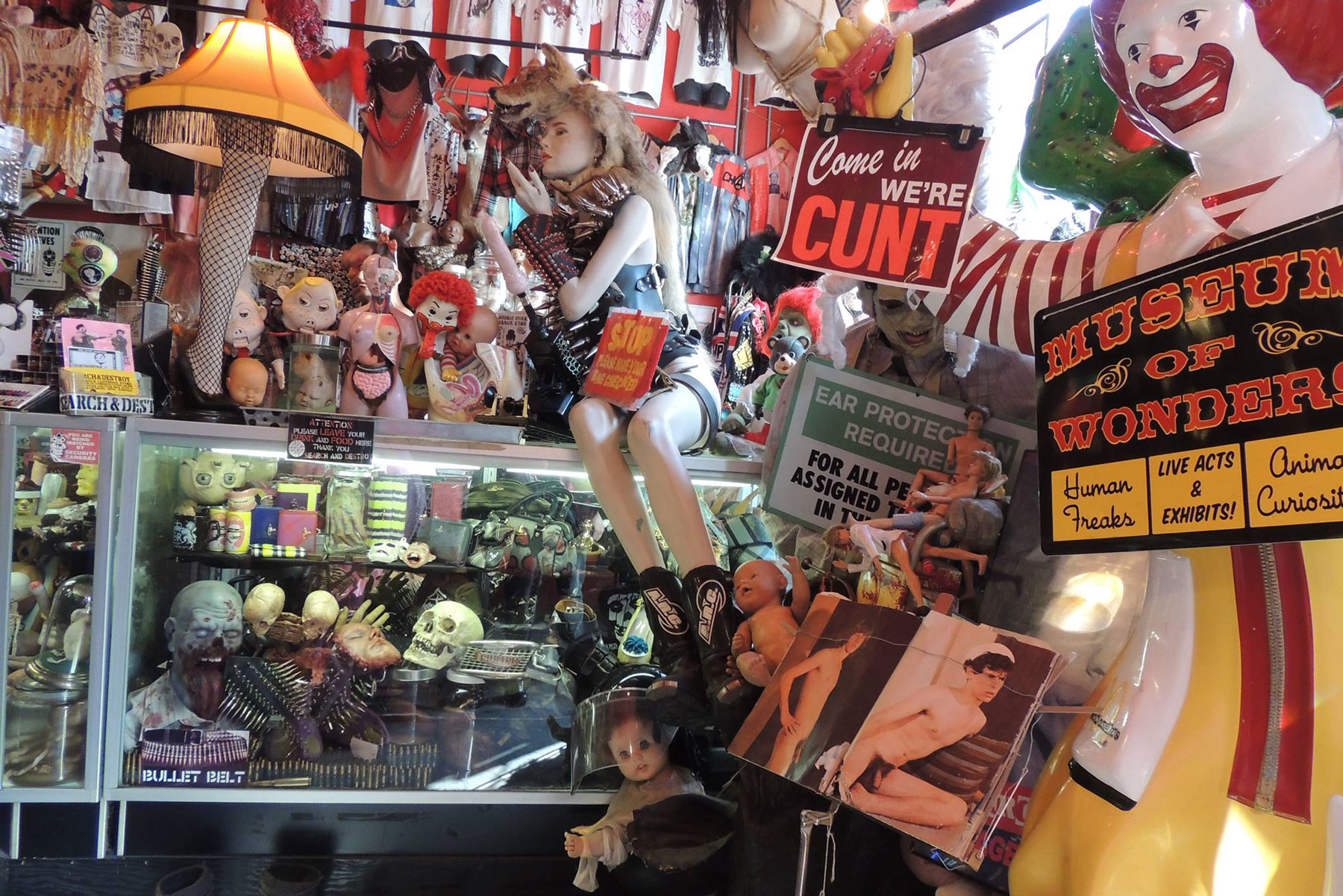 25 St Marks Pl A, New York, NY 

When I first moved to New York I knew I could relax once I'd found a thrift store like this, one in the heart of the village that really embodies that punk charm.
Imagine Sid Vicious and Ronald McDonald had a baby – that baby is Search and Destroy. It's so diverse, it's home to a kaleidoscope of styles. They even have a $20 rail where you'll find everything from biker jackets to vintage mascot outfits. It's incredible.

If I need something for a show last minute I'll go to Search and Destroy. I also love that the music in there is unapologetically loud and hardcore – that always aids any crazy, spontaneous purchases I might make. My advice? Take $50 inside and don't leave until you've spent it.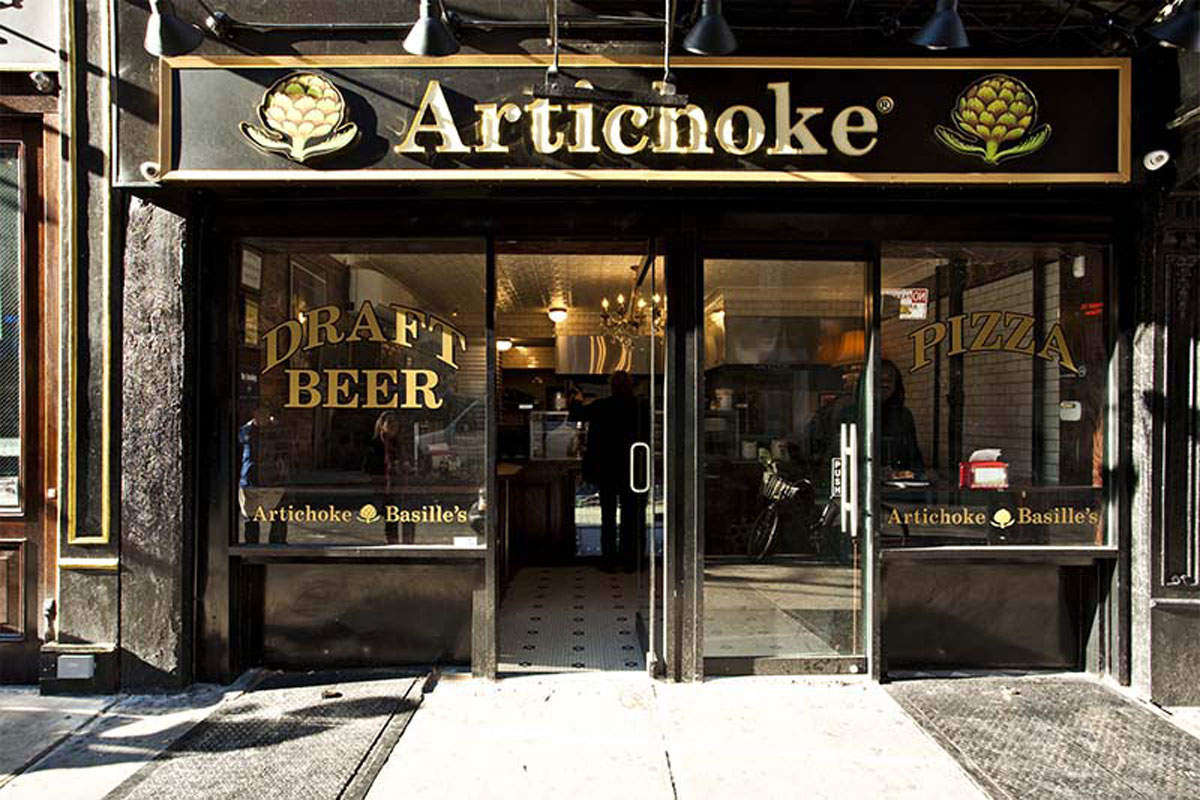 Artichoke Basille's Pizza
Macdougal Street, New York, NY
New York wouldn't be New York without a good slice of pizza, and if you're looking for the crème de la crème of freshly baked, cheesy charm, look no further than Artichoke.
Every time a friend comes to visit I take them here and make them order the artichoke slice. It's only $5 and it's huge.
I lived above the pizzeria for a few years after moving to the city, so it became a sort of songwriting pit stop. Of course it was also my go-to hangover remedy and the smell of fresh pizza always got me out of bed. Disclaimer: this place is most definitely not gluten-free.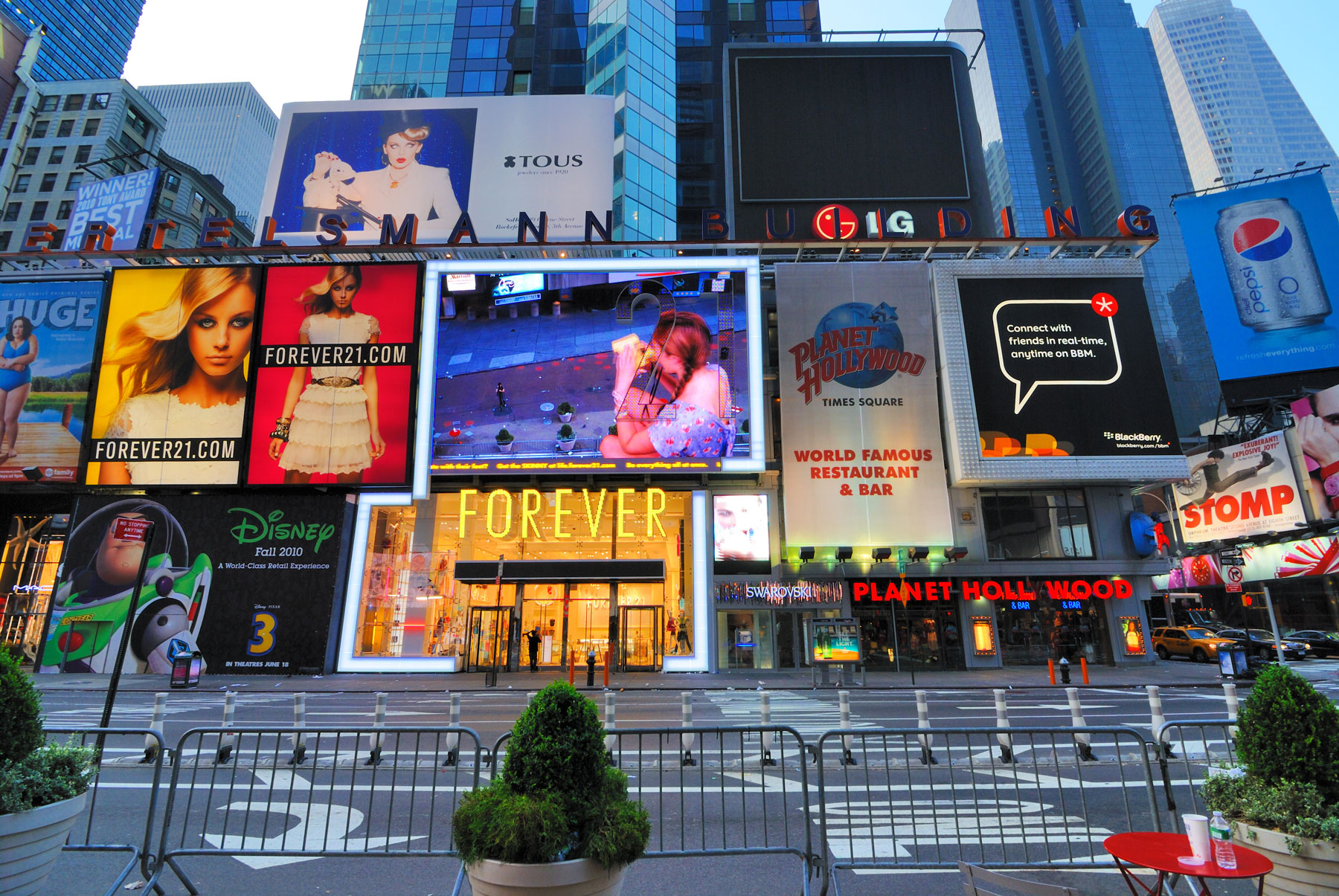 I was doing a play just off Times Square last year and we would finish rehearsal every night at 2am. Walking through this tourist hotspot at the dead of night when everyone had left felt so magical and optimistic. I urge anyone reading this to do it –
 you instantly fall in love with the ambition of the city and its grandeur, even its mass consumption. There's a dark charm about Times Square this late at night. It's a total 'movie moment' that really connects you with all the dreams that began in this city, and of course all the ones that ended here too.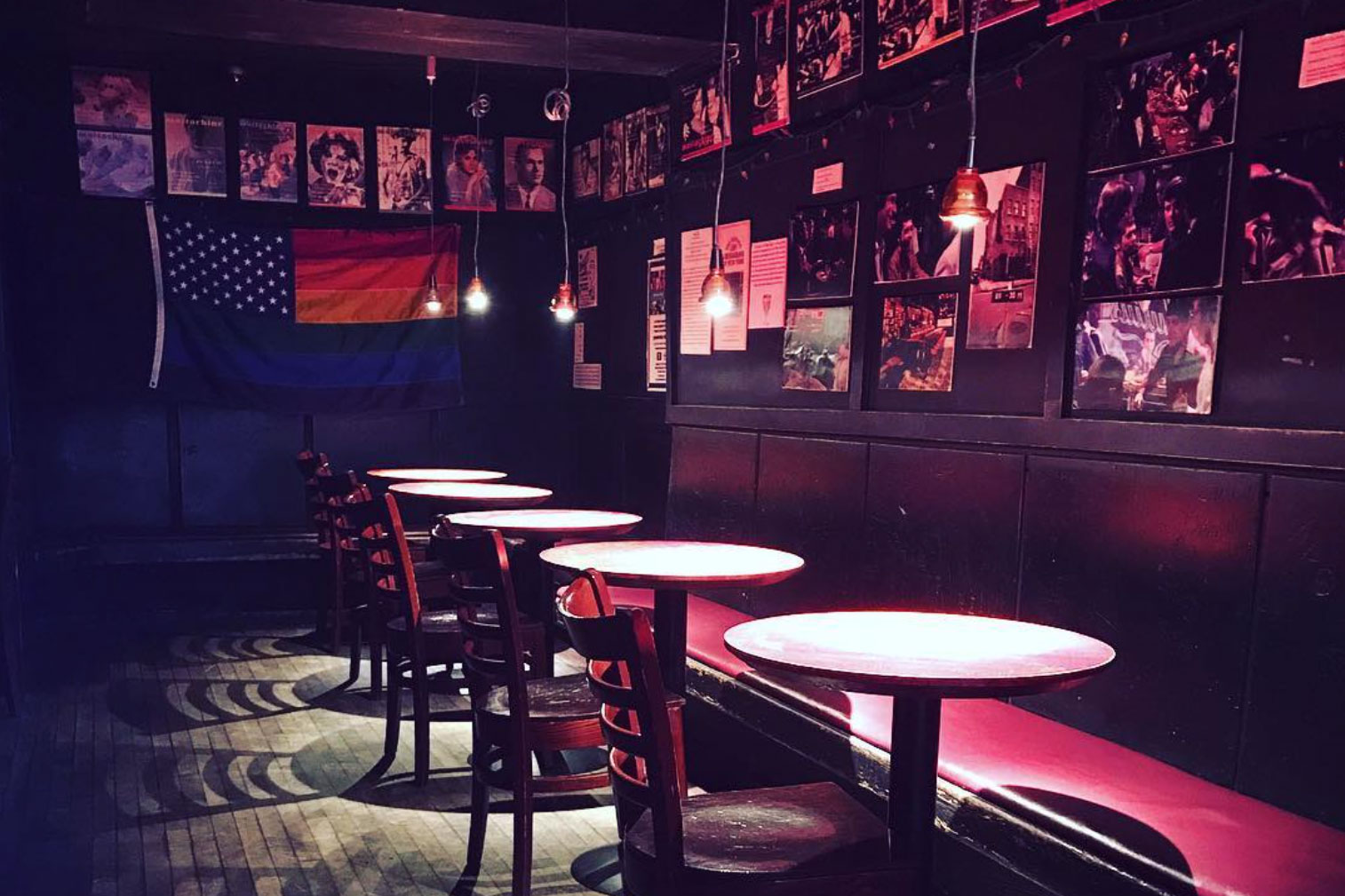 159 W. 10th St.New York, NY

This is one of NYC's oldest bars. It's been in continuous operation since 1864, but nowadays it's a great place to forget your name for the evening. Tucked away from the madness of the city and with cheap drinks, ace cheeseburgers and most importantly a late licence – you'll always feel welcome at Julius'. I've met so many influential people here and it's one of my favourite haunts for finding people to chat shit with into the early hours.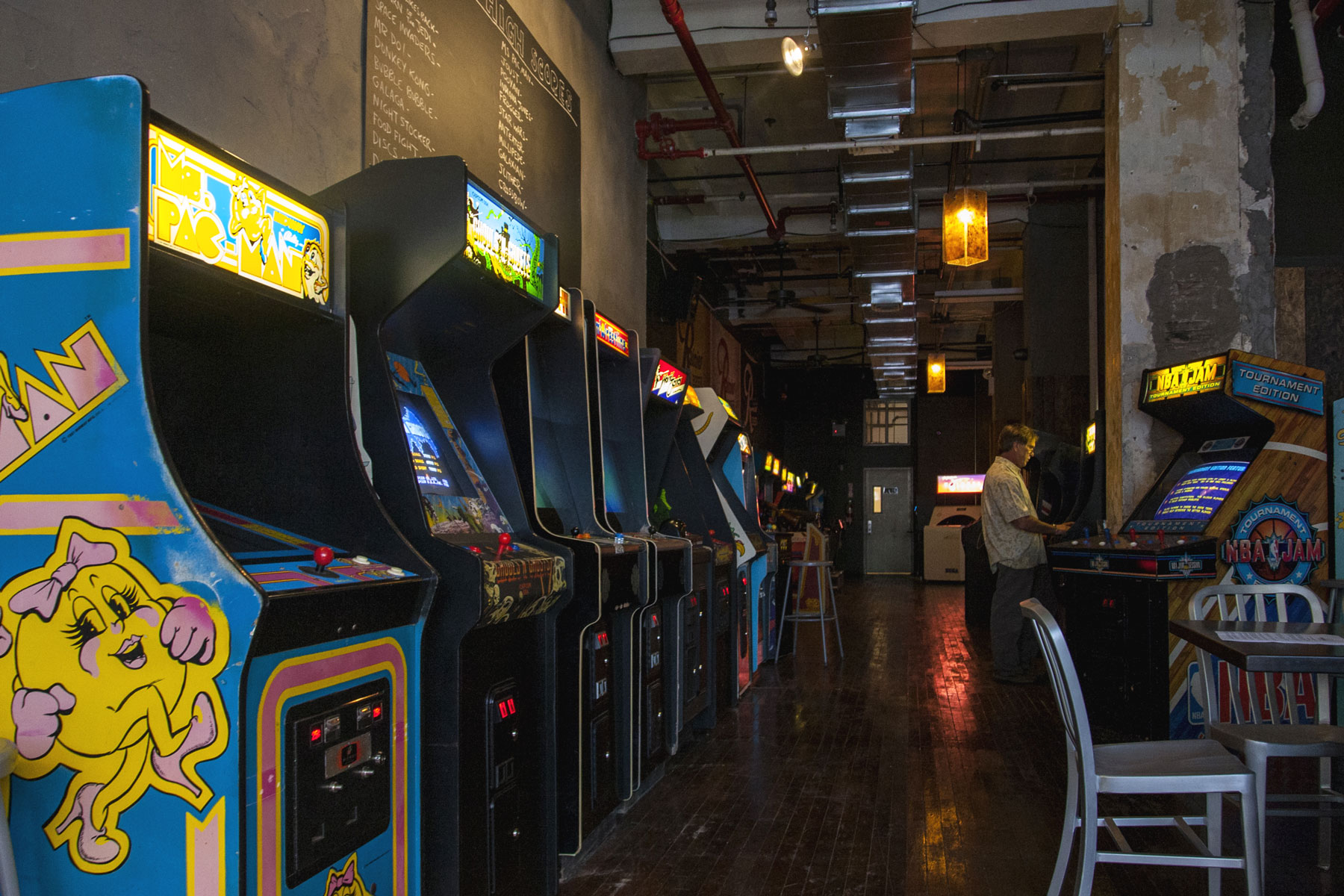 148 W 24th St, New York, NY 
As a massive fan of retro video games, discovering there was a bar in New York that has all the old arcade cabinets from my childhood under one roof was almost too much for me to handle.
My best ideas for music videos and songs come to me when I'm at Barcade. I love going there to reconnect with my childhood comrades – Mario, PACMAN, Sonic and all the others. I just totally zone out when I'm there.
It also helps that red wine is cheaper at Barcade then it was in the 80s, and the bar even has an original X-men 6-player arcade cabinet from the 90s. I mean come on, what's not to love?
Listen to 'New Romantic' from debut EP American Spirit here.