Sleaze! Backstabbing! Skulduggery!
Barely a week goes by without some pitiful politician painfully and publicly falling on their sword, disembowelling themselves in front of a blooded and braying media. Often it's because of poor performance and unfettered hubris, but it can even come from someone else's mistakes, as when Home Secretary Amber Rudd recently took the fall for decades of hostility in her department.
More scurrilous and fascinating, of course, are stories of sexual skulduggery and out-and-out criminality that bring the high and mighty to their knees. Sometimes the tales are eye-poppingly outrageous; oftentimes they're just examples of everyday foibles and weaknesses amplified and vilified in heat of (temporary) public opprobrium.
As a bullying and harassment storm swirls around the UK's Parliament, a murky S&M assault scandal threatens to end the career of former New York Attorney General Eric Schneiderman, and the multiple skullduggeries of Jeremy Thorpe play out on the BBC, we look at 5 of the most dramatic, shocking, and hilarious political resignations of modern times.
John Profumo
On the face of it. John Profumo's indiscretions don't seem too bad – a balding, gawky political wonk who had his pressure raised by a pretty, vivacious girl during the shifting moral landscape of the early '60s. But add into that heady mix a soupçon of sordid behaviour (nude swimming! smoking!), kinky sex parties, prostitution, Soviet spying, and barefaced lies told directly to Parliament, and you had the makings of a scandal that subsumed the highest echelons of the monied British elite and brought Macmillan's government crashing down. As is so often the case, Profumo's biggest mistake appears to be have been his utter naivety, and his inability to tell the truth when caught, quite literally, with his pants down. Christine Keeler, the centre of the scandal and subject of one of the most iconic photos of the '60s, never really recovered from the shame and died late last year.
 Antony Lambton
Lambton is an icon for the modern political lad. He spent far more time hunting and carousing with his posh mates (he was a Peer of the Realm, daaahling) than representing his constituents in the faraway north. His boss, Prime Minister Harold McMillan, thought he was "poisonous" and "ineffectual", and he was a legendary rake, sleazing his way through the ranks of London high society like a sexual snowplough. His seedy ways caught up with him when in 1973 he was photographed (through a two-way mirror) lounging in bed with two prostitutes smoking a fag, his pillow talk captured on a microphone hidden in a cuddly toy. Ever the forthright lothario, he reasoned "Surely all men visit whores?", but despite his heroic candour he sadly had to flounce away from the political scene for good.
 Jeremy Thorpe
Oh those Liberals, such sweet, gentle, sandal-wearing souls, picking up litter and foraging for mushrooms in the undulating fields of political fantasy. Not so Jeremy Thorpe, the leader of the Liberals from 1967 until 1976 when he had a spectacular fall from grace involving furtive sex, blackmail, fraud, perjury, a hired assassin and a murdered dog. While facts remain murky, the scandal stemmed from an alleged former lover of Thorpe threatening to out him – leading to years of pay-offs followed by a purported bungled murder that landed four people, including Thorpe,  in the dock. All of them were acquitted, but Thorpe had already resigned and his career was dead in the water. One could only hope that Vince Cable would be quite so interesting. Watch the whole sorry affair play out in the BBC's current adaptation of John Preston's excellent book A Very English Scandal – with a stonking performance from a skeletal Hugh Grant.
John Stonehouse
Amazingly, Stonehouse's time as a Cold War spy for the Czechs in the 60s is not the main reason this slippery customer is most fondly remembered by scandal-lovers. Nope, that would be thanks to the time in 1974 that the beleaguered Labour MP for Walsall dumped his clothes on a Miami beach and pretended to have been eaten by a shark to escape angry creditors. Kitted out with a joke-shop moustache and goggle glasses (maybe), the hapless Stonehouse legged it to Australia, where he was arrested under suspicion of being nanny-murdering bad boy Lord Lucan. The police pulled his pants down to check he was who he said he was (Lucan had a scar on his thigh – clean your dirty mind!) and promptly was escorted back to the UK where he was convicted of fraud and given seven years. He finally resigned as an MP and as an official adviser to the Queen, heading to the prison where he would occupy his free time campaigning against pop music until the end of the 1970s.
 Anthony Weiner
The poster-boy for nominative determinism, former American Congressman Weiner foolishly ignored Machiavelli's most sacred piece of political advice: "If you absolutely, desperately need to take photos of your todger, for god's sake don't let them go public". After being busted for sending cockpics over Twitter in 2011, Weiner lied, apologised and resigned from Congress. Two years later, while campaigning to become New York Mayor, a familiar scandal broke, caught in the gobsmacking fly-on-the-wall documentary Weiner and crushing his planned reemergence. In 2016 yet more photos emerged, this time taken while Weiner was lying alongside his sleeping infant son. Public shame didn't keep Weiner down though, and the disgraced politician is now serving hard time for sending even more willy shots out into the world, this time to a 15 year old girl. Even this Weiner is going to struggle to rise again now.
Set against all this sleaze and intrigue, the resignation of a Cabinet minister for watching porn on his Parliamentary laptop seems rather small-fry (though at work? While answering emails? Really?!). Do though spare a thought for the diabolical Australian politician who resigned because of a smuggling scandal involving none less a super-villain than Paddington Bear. And take heart that some politicians do take full responsibility for their mistakes – as this extraordinary Tory Minister did when he offered his resignation earlier this year for turning up a couple of minutes late for work…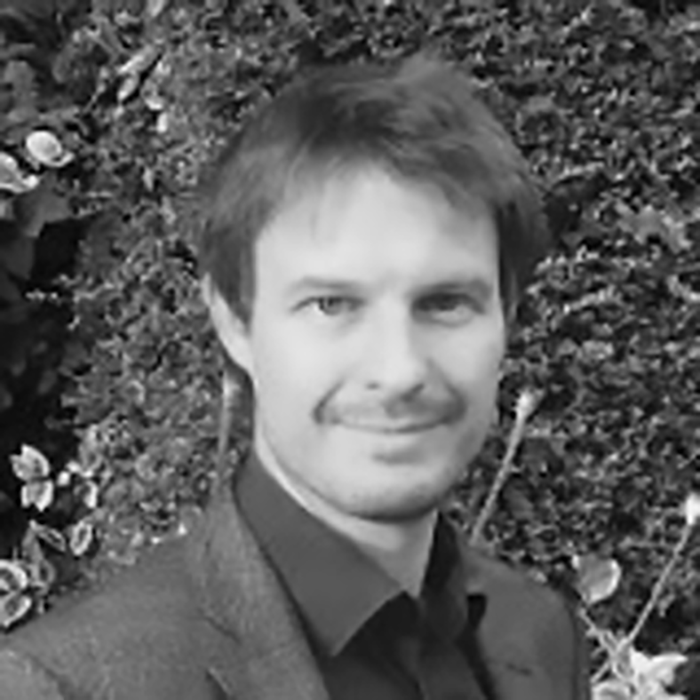 GREG TAYLOR
Political Editor
Greg spends a socially unacceptable amount of time in darkened rooms waiting for the next film that excites him as much as Jurassic Park did when he was 12. As well as reading too many books and watching too many films, he found time to advise two Mayors of London and a host of MPs, helping to give more power to people and neighbourhoods. He continues to watch and write about the national and global political scene with a mixture of hope and dismay. If he's not writing, watching, listening or reading, Greg is almost certainly planning his next trip overseas – all recommendations greatly received.