The freestyle-dyed opinion-splitter is everywhere right now – but the Contributing Fashion Editor is unconvinced of its style credentials
Words and Styling Nini Khatiblou
Photography David Nyanzi
In life, I've found that there are two types of fashion trends; those that reemerge year on year, albeit under a different name, making them a perennial favourite (military, animal prints, nautical styles) and the one-hit wonders (bootcut trousers, shrugs – don't judge, we all went there).
For me personally, tie-dye – the rainbow-tinted, counter culture favourite of yesteryear – belongs to the latter, in that it's a trend that I wish didn't exist.
That said, tie-dye is hitting high streets with such force that I had to give it a go. It is literally everywhere, but as hard as I tried to find a killer outfit, every piece I picked up screamed 'beach hippie having a crisis', and whilst I'm all for collecting shells and listening to my Headspace app on holiday, I prefer a more pulled together look for my day-to-day city life.
I had just about given up hope when I came across this little co-ord from Collusion. I'm not sure if it was the colour combo, the thicker (and more forgiving) denim fabric, or its sporty twist, but finally I felt like I'd made some progress.
Did I mention that co-ords are the new jumpsuits? A ready-made outfit is a dream scenario, but don't be afraid to break up your tie-dye. This colourful hooded top would look dreamy with a pair of high-waisted grey joggers and white trainers, as would the mini skirt with a slogan tee and chunky boots.
The best bit? When you know full well you're dipping into a faddy trend, there's no pressure to spend a fortune on it. I couldn't quite believe it when I saw that this entire combo comes in at £60! Which means I can wear it all summer long, then list it on Depop guilt-free.
Whilst we're covering the subject of questionable fashion choices, let's discuss the white ankle boot. On paper, it might sound a bit tacky but in reality it's actually mega chic when well executed. The key points here are shape and heel – the more slim-line and delicate the better, like this pair from Topshop. Once the tide has turned on tie-dye, I'll be wearing mine with cut-off faded jeans and an oversized trench. They make a refreshing change from black ankle boots and are surprisingly just as versatile.
Jewellery-wise, I couldn't resist popping in these jumbo heart earrings from Giovanni Raspini. In case you didn't know, hearts are the new stars this season and these earrings are the perfect way to update your outfit in a flash. While I might be pining for understated shades of grey and ecru, for now I'm embracing my inner Dazed & Confused cast member.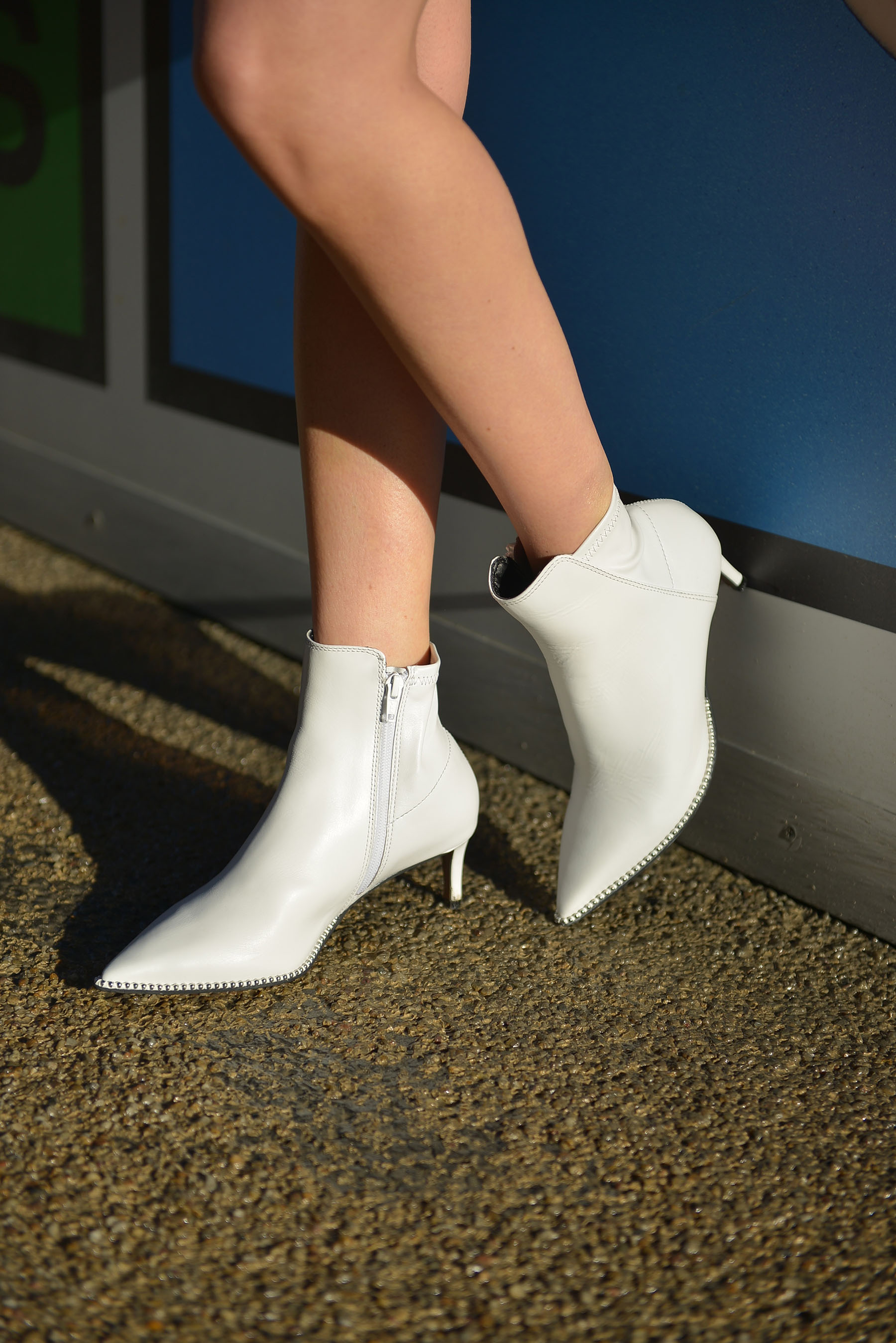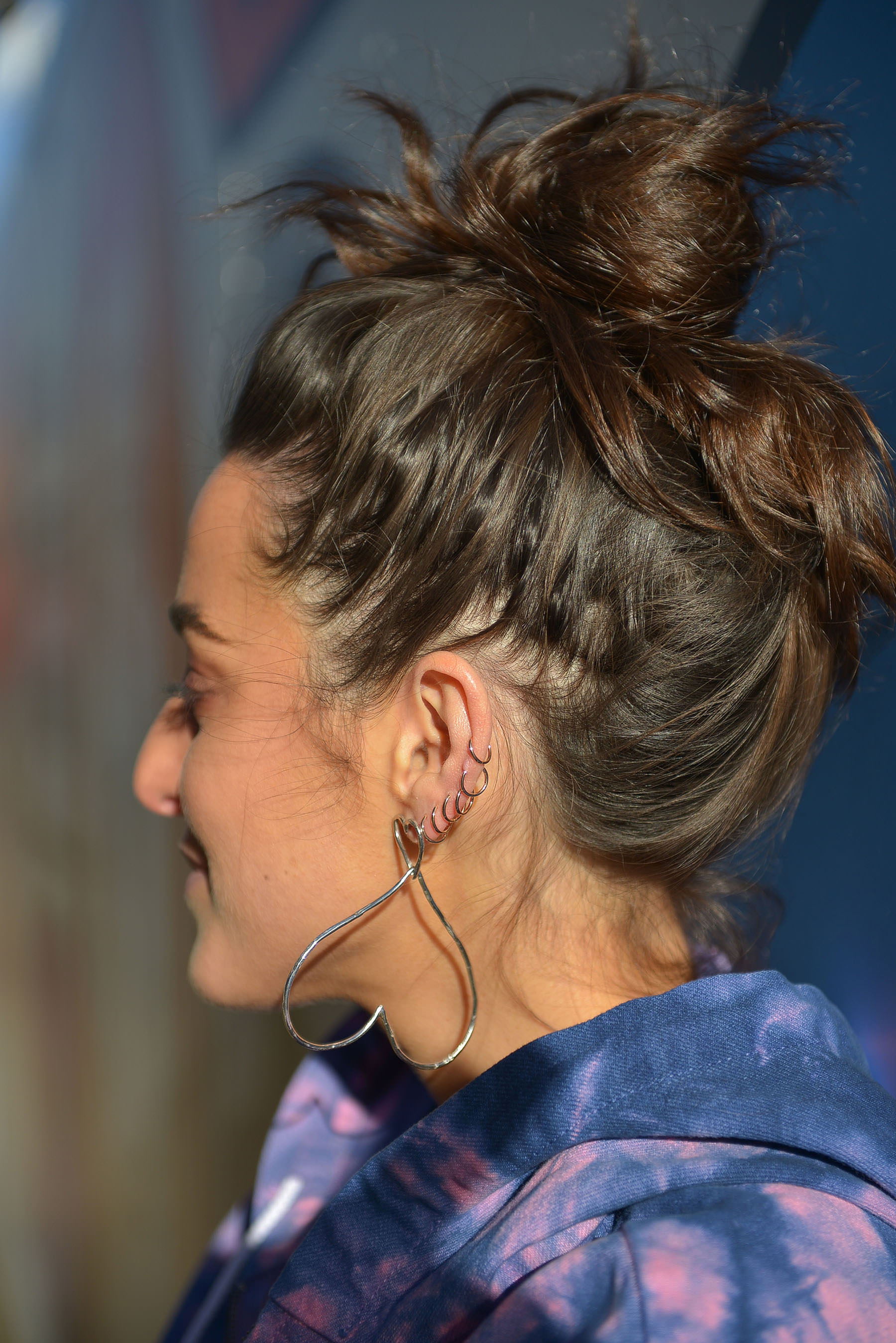 Skirt, £59.99, FREE PEOPLE at ZALANDO
Trainers, £55, VANS at SCHUH
Hat, £21.99, VINTAGE SUPPLY at ZALANDO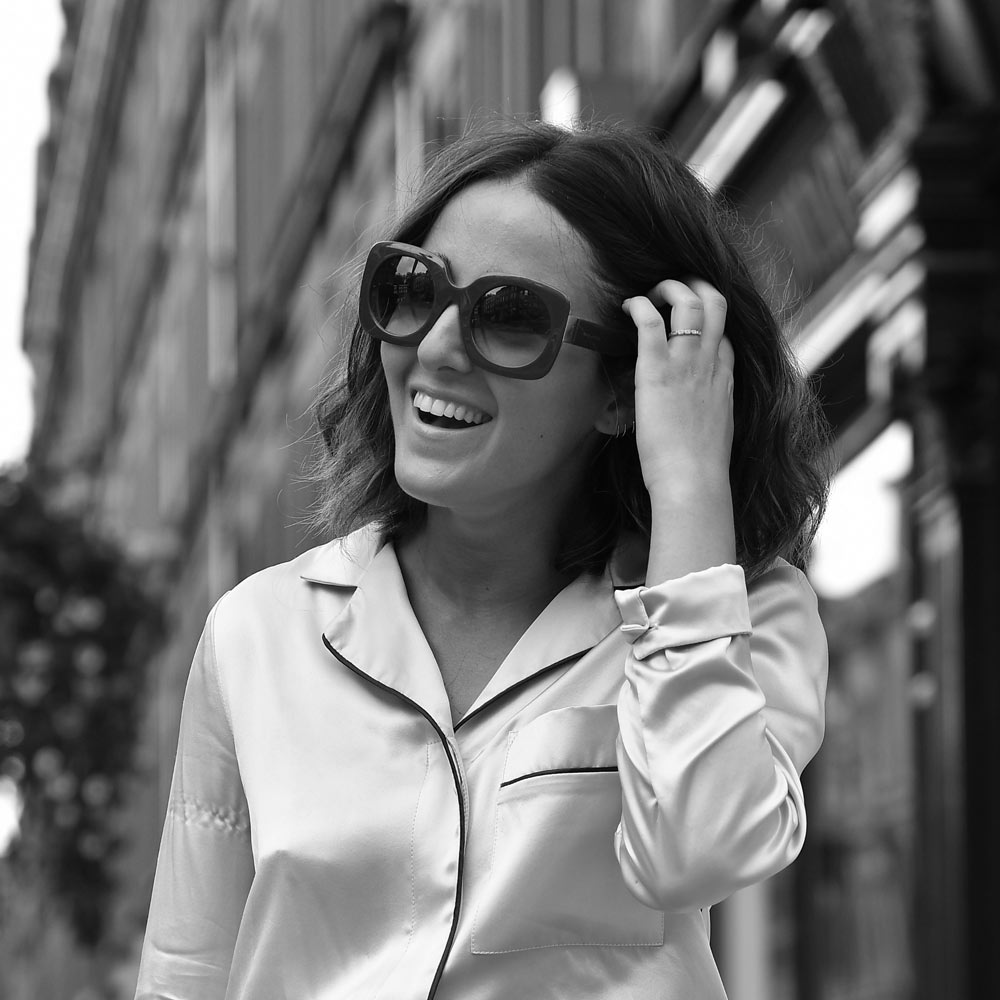 NINI KHATIBLOU
Fashion Editor and Stylist
Nini is a London-based stylist and Contributing Fashion Editor at PHOENIX. With over 10 years experience working on the UK's biggest-selling magazines, she currently splits her time between styling celebrity and fashion shoots for PHOENIX and working with a host of commercial brands in a consultancy and styling framework to create some of the biggest ad campaigns on the market.