Choose colour and comfort for spring with sugar-pink suiting and Acne Studios' oh-so-cushioned trainers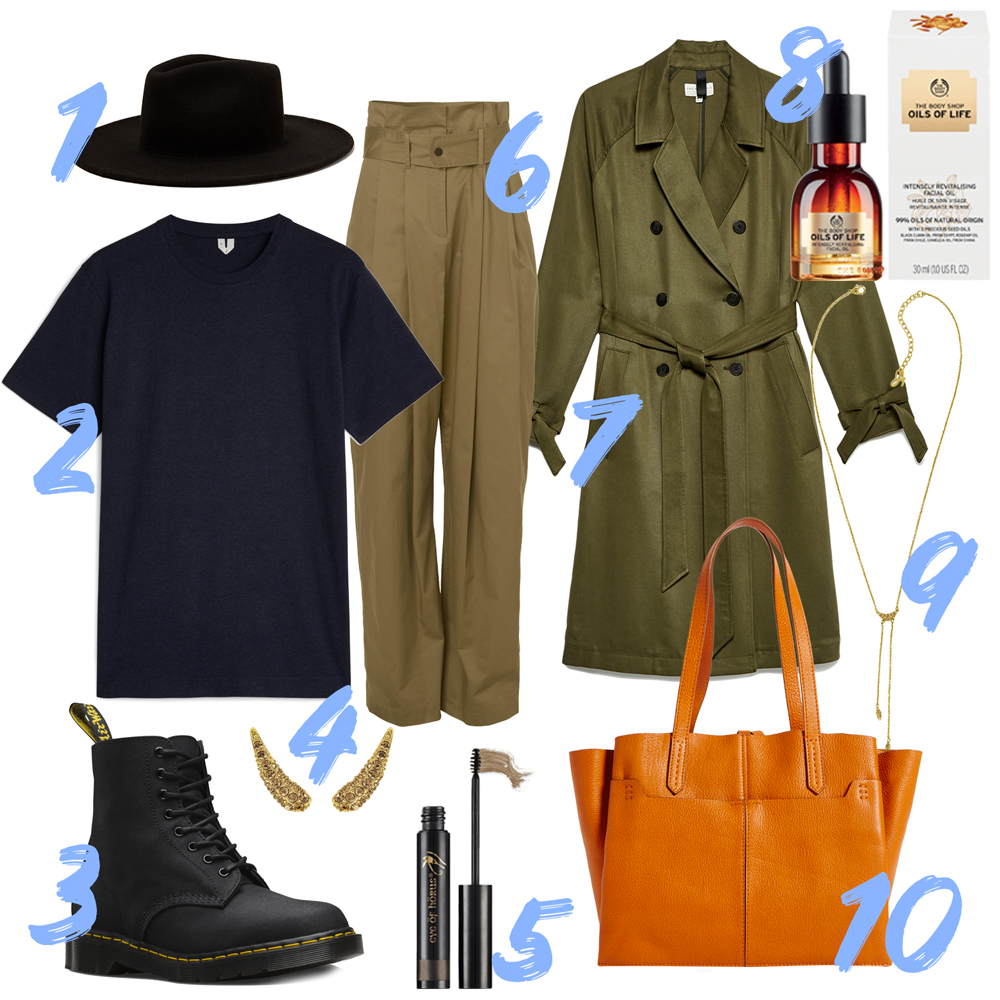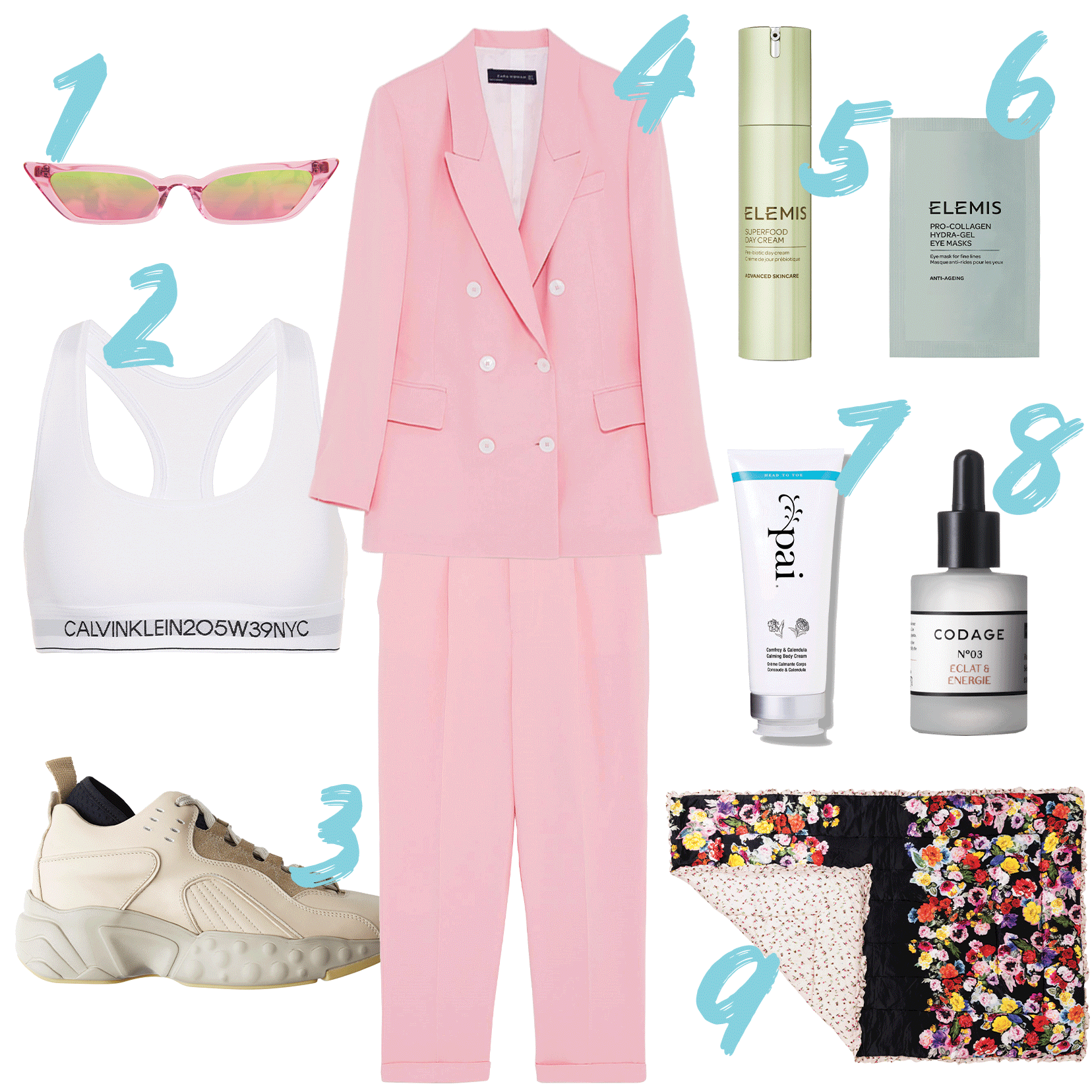 Spring! Spring, when everyone and thing starts to come alive again and I stop hiding under layers of black! Well… almost.  April in UK usually still calls for a few layers, but I'm definitely ready to start adding some colour to my repertoire. I love this suit combo from Zara. Pastel pink with a 90s vibe, it'll look on-point worn with beige Acne Manhattan sneakers and these super punchy socks. Add a classic Calvin Klein bralette for comfort and finish with pink Poppy Lissiman 'Le Skinny' glasses, and I'll feel ready for anything that might come at me – whether I'm on a shoot, answering emails in the office or visiting designers. 
I swap out my skincare as the seasons change and I've recently fallen in love with this radiance serum from Codage Paris. It makes your skin instantly luminous – used with Elemis Superfood day cream, I'm happy to leave the house with only a slick of mascara.  When I want a little more of a pamper, I like to slather my body in Pai body lotion; it helps soothe my muscles, as I'm often on my feet. Also, these Elemis collagen eye patches are the best I've ever tried. They instantly make tired eyes feel better, and stay in place too, so you can get stuff done at home while wearing them.
On down days, however, I'm likely to be found back in my PJs, hiding out under a Preen quilt with my pup and a pot of tea. You know 'spring' in the UK…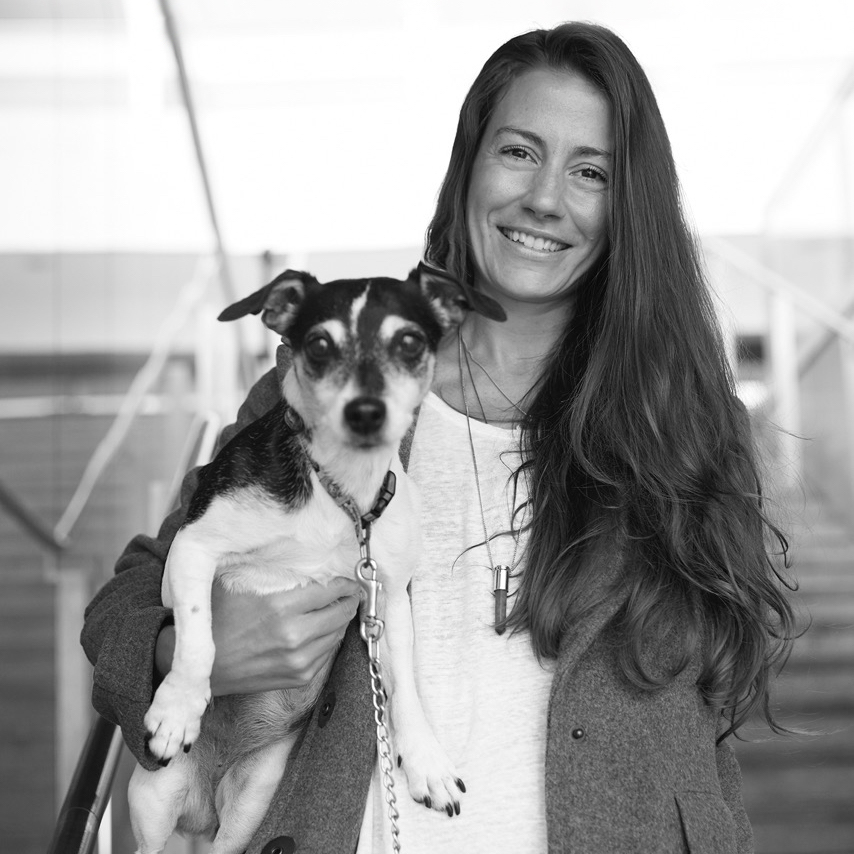 Charlotte Holt
Contributing Fashion Editor
Charlotte Holt is a freelance fashion stylist. Her work ranges from editorials and commercial advertorial campaigns to music videos and celebrity styling. In her spare time she enjoys travelling, reading and most importantly hanging out with her Jack Russell, Minnie.