From bar to beach, the musician-artist-designer takes us on a personal tour of La La Land
Words Johny Dar
Introduction Marianna Manson
Listen to Johny Dar's brand-spanking-new single 'Gigi', and you'll get something of the personality of the artist: eclectic, global, life-affirming… and ridiculously energised. An artist and designer committed to finding original forms of expression through art, fashion, multimedia and music, the thirty-nine-year-old Ohio native has travelled the world seeking influences and inspirations – but always returned to his spiritual home, L.A.
Dar's lifestyle brand encompasses everything from couture to light installations, illustration to music.  High-profile recent projects include, 'Jeans for Refugees', his 2016 global artistic collaboration dedicated to helping refugees worldwide which drew support from the likes of Sir Elton John, Cameron Diaz, Vivienne Westwood, Kate Moss, Sophia Coppola and Karlie Kloss; and a 'Johny Dar watch' which re-segmented time to produce a 32 hour day.
Most recently, he's been working on Dardelica, his album of tribal, transcendental 'alien-rap' of which Gigi is a compelling example. He has, however, also taken a few minutes to share with us his five must-visit places on a trip to L.A. So book a last-minute flight, pack that suncream and get ready to sample Johny's undeniably fabulous world…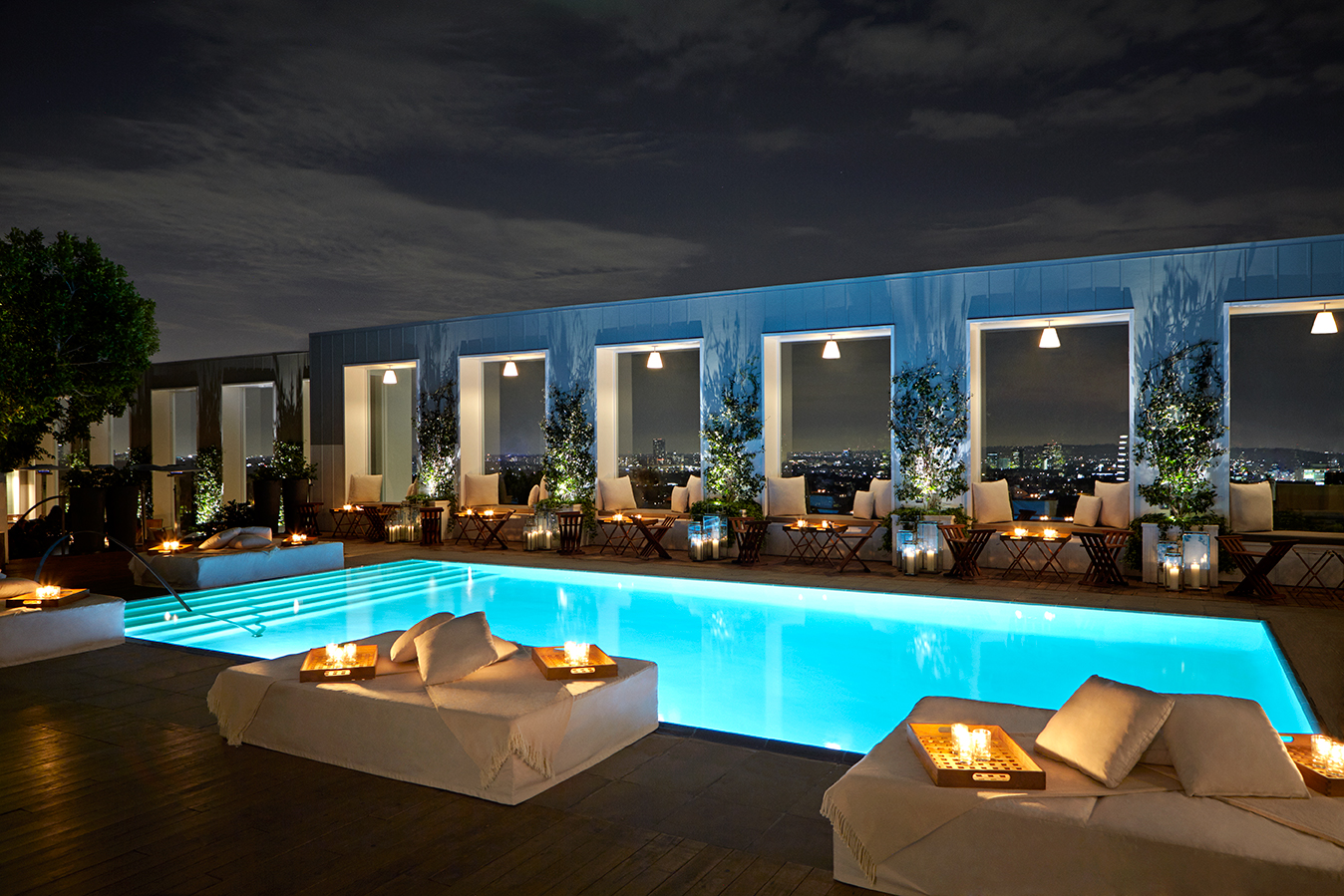 Sky Bar
This is an old hang out of mine, but I still love it. It's a vibe, the view is great and the mar- tini is what to go for. It's close to my house and I remember first going there around the time of my Johnny Wonder collection back in '99 – I was still a student and we were par- tying like the world was gonna end twenty times a night. At the time I was making luxury sportswear and mixing silk, leather, denim, mesh and jersey within my collection, which was considered to be a very wild mix at the time. I remember talking to people at the Sky Bar who couldn't believe it would take off. A few years later everyone started doing it. That's always been my thing – I never follow the trends, I set them. Sometimes people catch on quickly, sometimes it takes the industry a few years. Meanwhile I just keep do- ing what I gotta do – which keeps me busy – so I don't have as much time as I used to for hanging out and partying but when I do, I still like to go to the Sky Bar from time to time.
Urth Cafe, Downtown
I just always come back to this place. It's refreshing and a bit of a breather in the context of downtown LA! It's a great spot for connecting. I like to people-spot there, and find new talent. You see, I believe what we are missing in today's society is the exotic factor. Everyone seems to be in competition to look like everyone else. So it gets harder and harder to find those exotic ones. I enjoy massive personalities, and finding them. I like the street art close by and the massive spaces and warehouses – they are great for hous- ing some of my projects and also inspired some the films I am working on.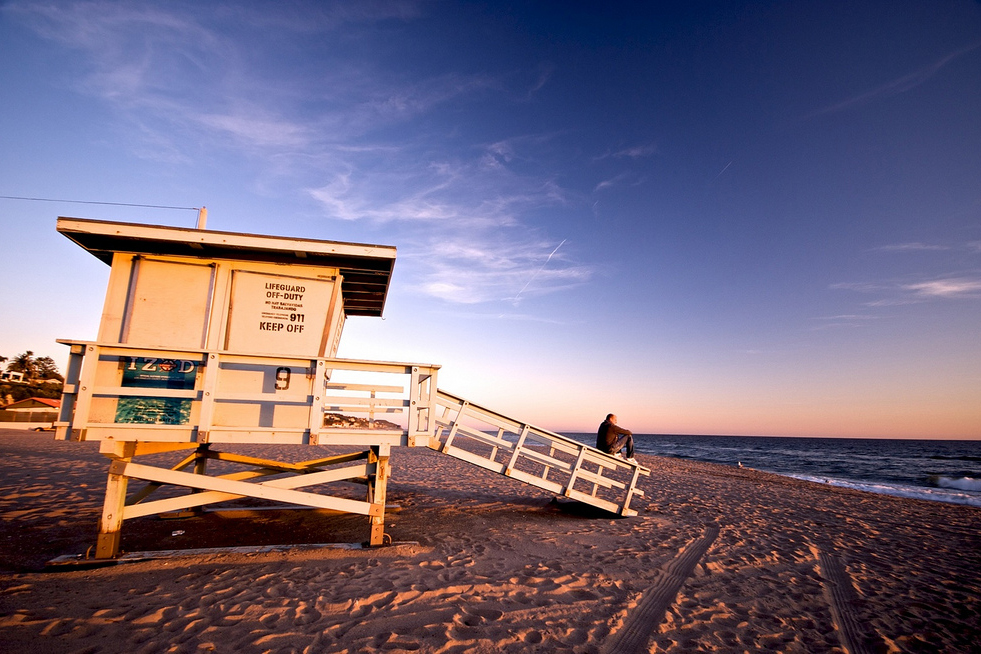 Malibu Beach
Every time I come here, I see dolphins or a whale. I love it. I love to come and feel far away from the city – its quite a special place, and the view of the ocean is wide. I come here to write stories and songs. My first single 'Game On' was actually written on Malibu Beach, I remember singing the lyrics 'It's been a long way home' and feeling like, yes, it really has been. Somehow I can elevate on that beach and see it all from way up above. 'Dardelica' is one of those projects that was seeded a long time ago, but it took time be- fore I was ready to share 'alien-rap' with the world. Now it's time. The other creative breakthrough I remember having on Malibu Beach was with Darya, my first novel, which will also be coming out this year. Darya is a girl who falls from a cliff into the ocean, where she discovers a world under the sea beyond her wildest dreams, and learns about the secret history of the planet and her role in it's future. So the beach is a creative spot for me, a place for calmness, focus and creativity. A place to breathe with the ocean – and where I remind myself to keep growing in all the directions that my passion grows in, without being too constricted by what is practical or profitable. I believe that is the way to live an ageless life, and I would like to live an ageless life, so I always remember that, es- pecially when I am at the beach.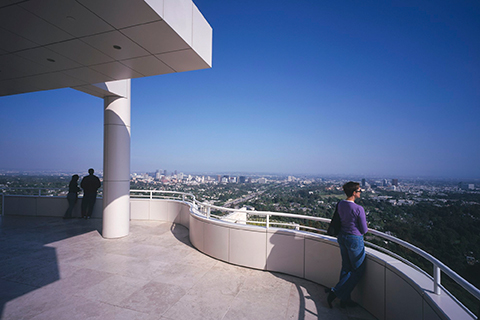 GETTY Museum
Really, it's all about this location. I love the breeziness up here, the elevation. This place is so much more than a museum – it has beautiful views, mountains – the park is pleasant, and the art inside has some exceptional pieces. I am very particular about art, and usual- ly attracted to art that introduces me to a new perspective within the form, the colouring or the technique – the art piece that fills a gap, that needs to be filled. Like the Mona Lisa. Art that doesn't feel like it is just another emotional vomit on canvas. This only gets pro- duced by the masters. The subject, magnetism and timelessness. Art that is an uninter- rupted expression of something real, not something driven by money or the need to re- lease certain feelings. Too much art is driven by money, which often takes away rather than adds to a piece or a vision. My goal was always to make art as practical as life, and not to let money run the show, which led me to leave LA in 2002 to redefine the idea of money versus art. I never chased after money, but I always chased after ideas that were grander than the idea of money itself. Sometimes it's easier to catch those when you have a sense of elevation, and the Getty Museum is a great place to get high above it all and remember what matters beyond the noise.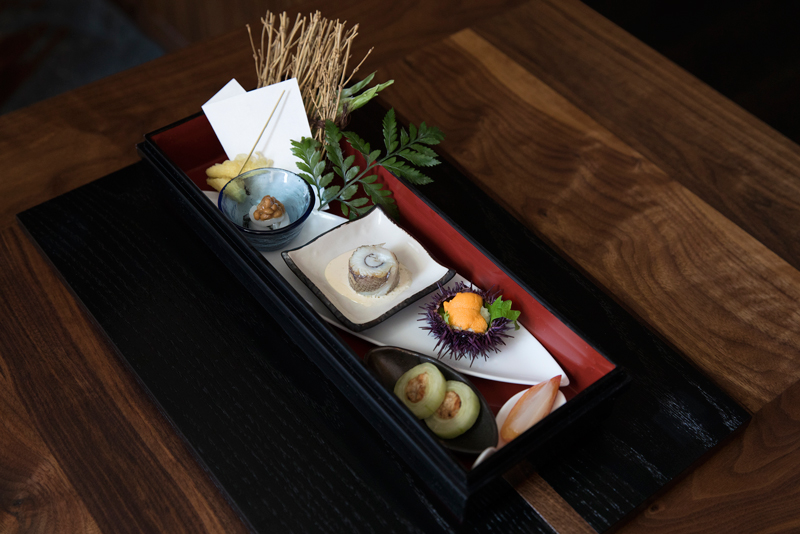 N/Naka
I love the care they take here with preparing the food – they really approach it as an art form, not just aesthetically in the presentation but also in the dishes they create and how they put them together. They use seasonal vegetables and everything is super fresh. The atmosphere is warm and cosy too – so it's a bit of a haven for me. I like to be able to slow down sometimes, which doesn't happen much – and take the time to eat epic Japanese food. I don't eat dairy but I do eat fish, so eating sushi gives me a real energy boost – I literally fly out of there sometimes! I like to fly in life – not just because I travel all the time, but because for me flying also involves seeing things from above, maintaining a grander perspective on an idea as it grows into it's form. I feel like these guys have a bit of that philosophy going on with the way they make food. It's alchemy works for me.