Game of Thrones Weapon Specialist Natalia Lee On Kicking Ass, Japanese Craftsmanship … and Dressing Muscles
She created the Heartsbane Sword, but she also makes a mean chicken soup
If you're having a tough week at work, spare a thought for Natalia Lee. A typical day for the world's only female film armorist, and the woman responsible for crafting the incredible weapons in Game of Thrones, might involve "shipping a two-tonne catapult or getting crates of swords up extreme historical castle locations" – all while wearing a pair of "sloppy combat pants" most definitely not made with the female form in mind.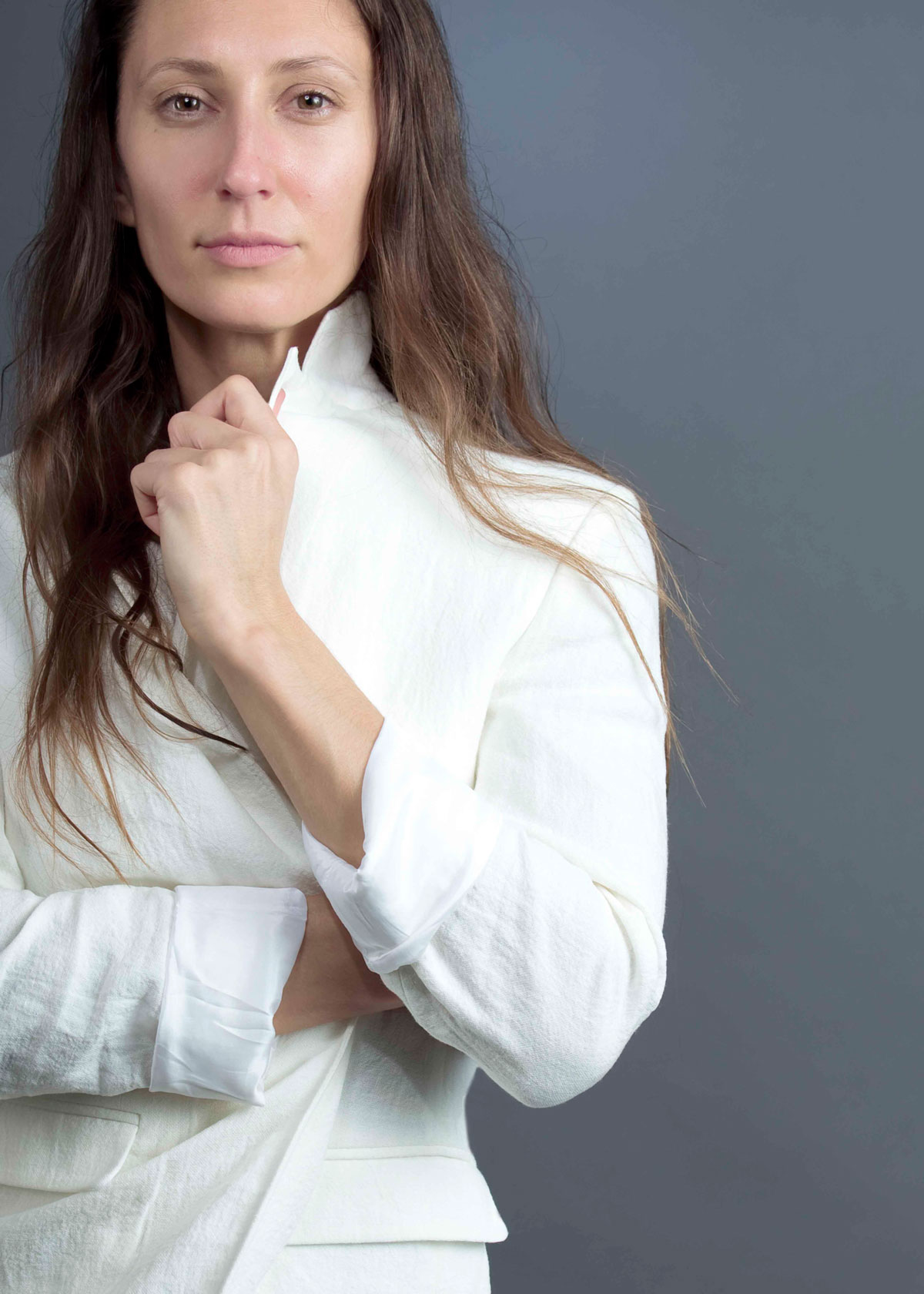 But Lee relishes beating the boys at their own game, and she certainly doesn't her testosterone-fuelled working environment stop her from seeking out fashion treasures on her travels, or speaking out about the importance of mental health. Warm, witty and passionately politically engaged – Lee's family fled as refugees from Poland to Australia when she was a girl – she is hard to beat as a modern role model for girls.
We spoke to the keen craftswoman, historian, athlete and actress to get a glimpse into her truly unique world (and mind). We only hope she gets round to designing that range of woman-friendly active workwear soon…
How on earth did you get into armory?
I love the enthusiasm in your question. I worked in security, maritime security and a police armoury as a civilian, looking after law enforcement weapon and ammunition needs. All these jobs gave me exposure to a wide variety of weapons and defensive armour and equipment. I began assisting film armourers on big productions and eventually became one myself.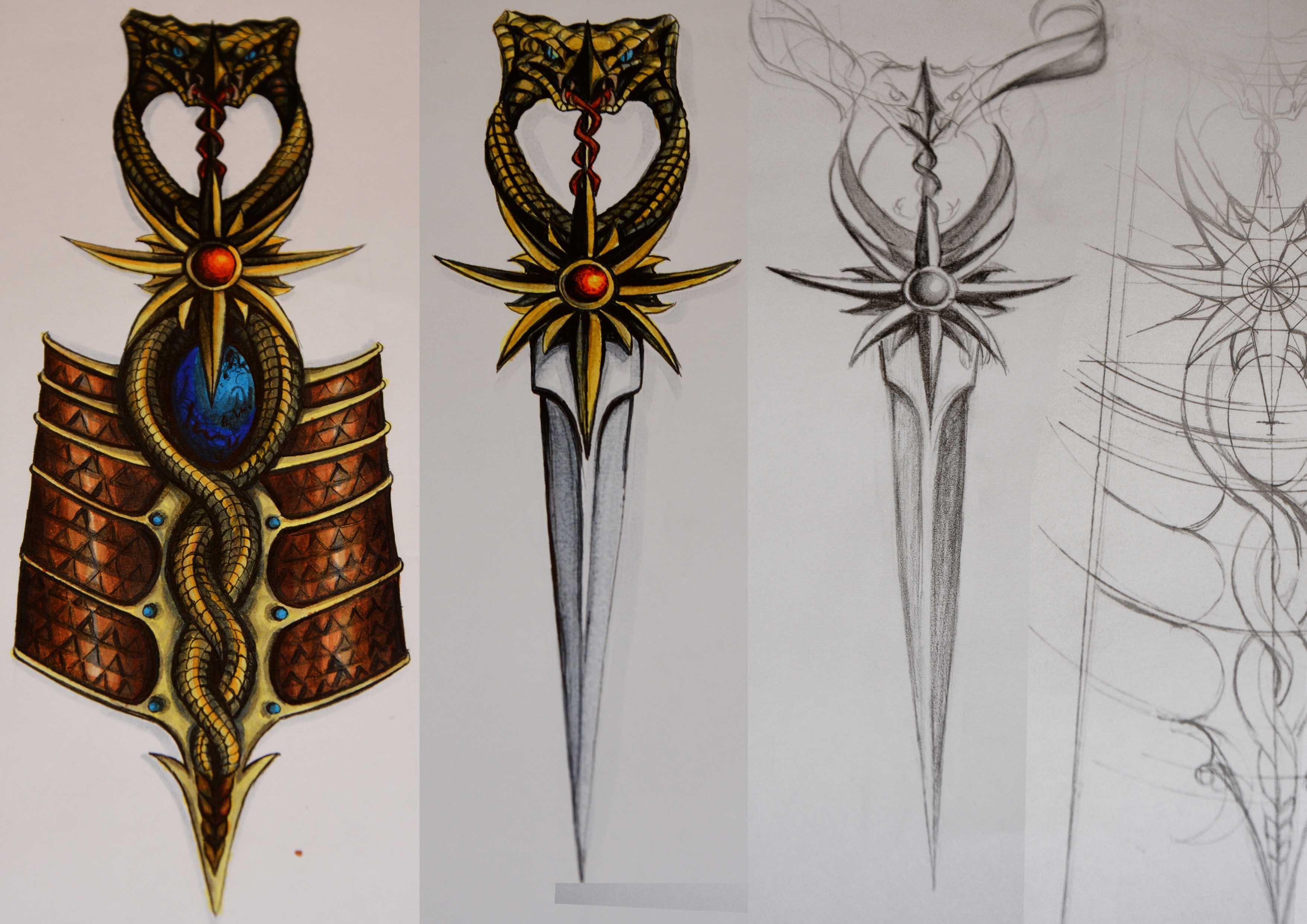 What's your favourite era, weapons-wise?
It's a natural evolution. Modern processes are very sophisticated and engineering has progressed so fast that it's hard not to admire today's technologies. Then again, centuries of Japanese sword-making processes epitomise my love for true craftsmanship – that's more than ten eras of bladesmithing alone! Japanese culture focuses so much on minimalism and the strictest attention to detail. We tend to have really advanced machine processes today to achieve extreme precision but a lot of it has to do with mass manufacture and that may lack that extra special something. The Japanese have maintained the virtue of time, continuing to make quality custom swords and knives.
Describe a typical day for you?
I could be getting up super early to drive to an isolated location to meet my armoury truck and get a lot of weapons ready for a long shooting day. I'll attend a director's rehearsal for the first scene of the day and then get back to issuing hundreds of items to background extras, dress the set, coordinate any second units and brief my crew. I'll then get back to the set to prepare the main cast weapons and supervise the scenes. After a very long day I have to pack everything up and that usually means cleaning all the weapons before going home and doing it all over again.  
there's a couple hundred steps to the top of that historical fortress in the Mediterranean old town of Dubrovnik… why not have a knight's tournament up there
Hardest bit of the job?
Logistics, for sure! Whether it's shipping a two-tonne catapult or getting crates of swords up extreme historical castle locations, it's always tough going. Shields and spears on Icelandic glaciers, machine guns in remote Moroccan deserts, and then there's a couple of hundred steps to the top of that historical fortress in the Mediterranean old town of Dubrovnik… why not have a knight's tournament up there?! There's a lot of planning and even more heavy lifting. Keeps me super fit.
Which weapon are you most proud of having designed/forged?
It would have to be the Game of Thrones Heartsbane sword. I wanted to prove to myself I could design a beautiful timeless and classic sword. When weapons master Tommy Dunne and our whole armoury team were enthusiastic about the design, I knew it was going to be a special piece. It's now a part of TV history. When designing weapons I try to incorporate elements pertaining to the script. In this case I wanted to incorporate the House of Tarly sigil – the hunting archers. I positioned mirrored archers centrally in the crossguard, maiming other house sigil animals. I drew inspiration from biblical renaissance paintings and classic hunting rifle engravings. If you look closely there's Lannister Lions wounded with the archer's arrows, along with Targaryen Dragons, Baratheon Stags and so on. There's a large arrow running down the full length of the handle with the pommel flaring out for the feather fletching. This was 3D printed from my sketches to create a mould, then cast in bronze. The crossguard utilised traditional sculpting methods. The handle and scabbard was made with burr elm wood, showcasing rare grain patterns and unique cracks for an ancestral antique look. The sword took months to complete and was a collaborative effort with some very talented folk.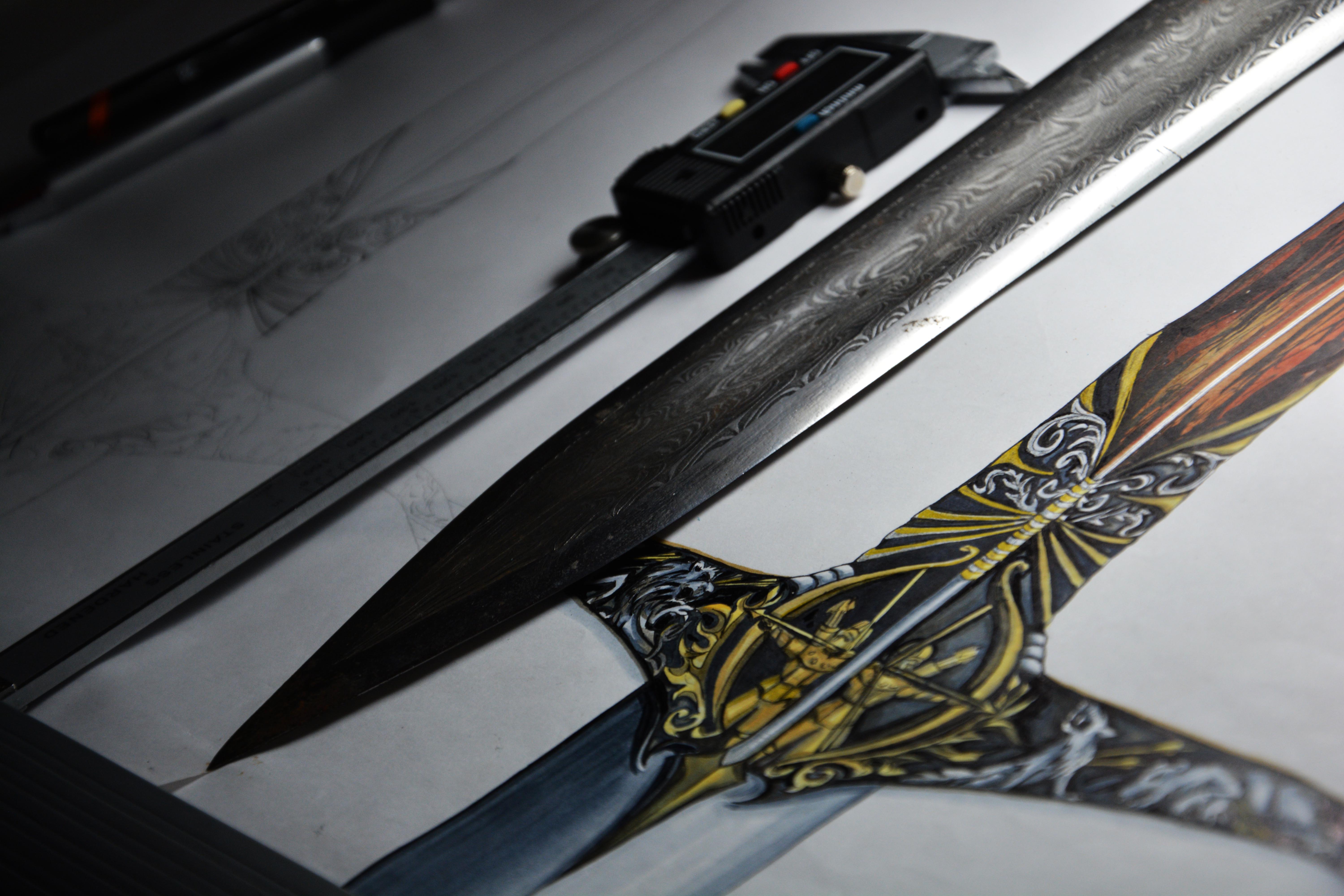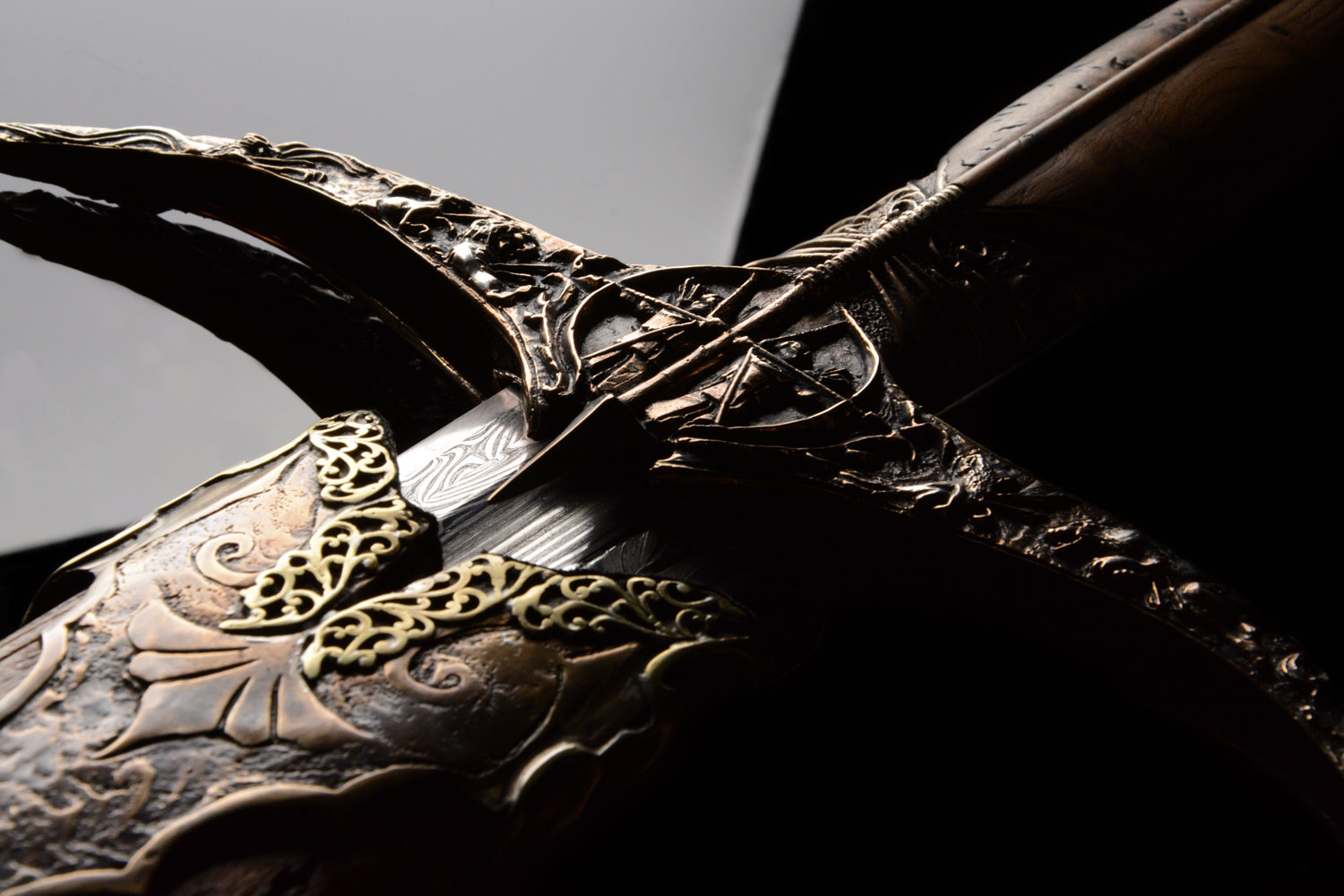 Do you worry that fetishising weapons in films encourages real-world violence?
I would worry more if we censored reality and created a weird utopian view of the world without weapons at all. Violence in society encompasses a myriad of factors… it's an over-simplification to draw parallels to weaponry in film. If we are working on a fact-based project, then we are in fact trying to represent reality, and if the director takes on a creative approach then we are clearly working in the realm of escapism. Our brains are very adept at differentiating fact from fiction and reality from entertainment, and for those developing minds that are more susceptible to influence we have existing regulations for content classification.
I tend to see a lot of positive benefits when engaging with real world communities that relate to my occupation. Many sporting organisations tell me certain shows and films increase their rate of positive student participation in things like archery and martial arts. That helps professionals to properly educate the public, especially in safe handling practices. Most importantly when it comes to film, we have to allow for the director's creative freedom. My personal beliefs and values may be at odds with certain filmmakers, but it's an art form based on self expression.
Most memorable story from working on the Game of Thrones set?
Playing a grizzly character called Chella in the first couple of seasons. I got to chop ears off and wear a necklace made of them. Just another day in the office. Seasoned actor Charles Dance kept pulling faces at me when I had a close-up. It's the little moments that make me laugh and thank god I didn't burst out laughing during the expensive takes. Then there's the time I stunt-doubled a Sand Snake in a rather form-fitting leather outfit that caused a bit of a fashion scandal.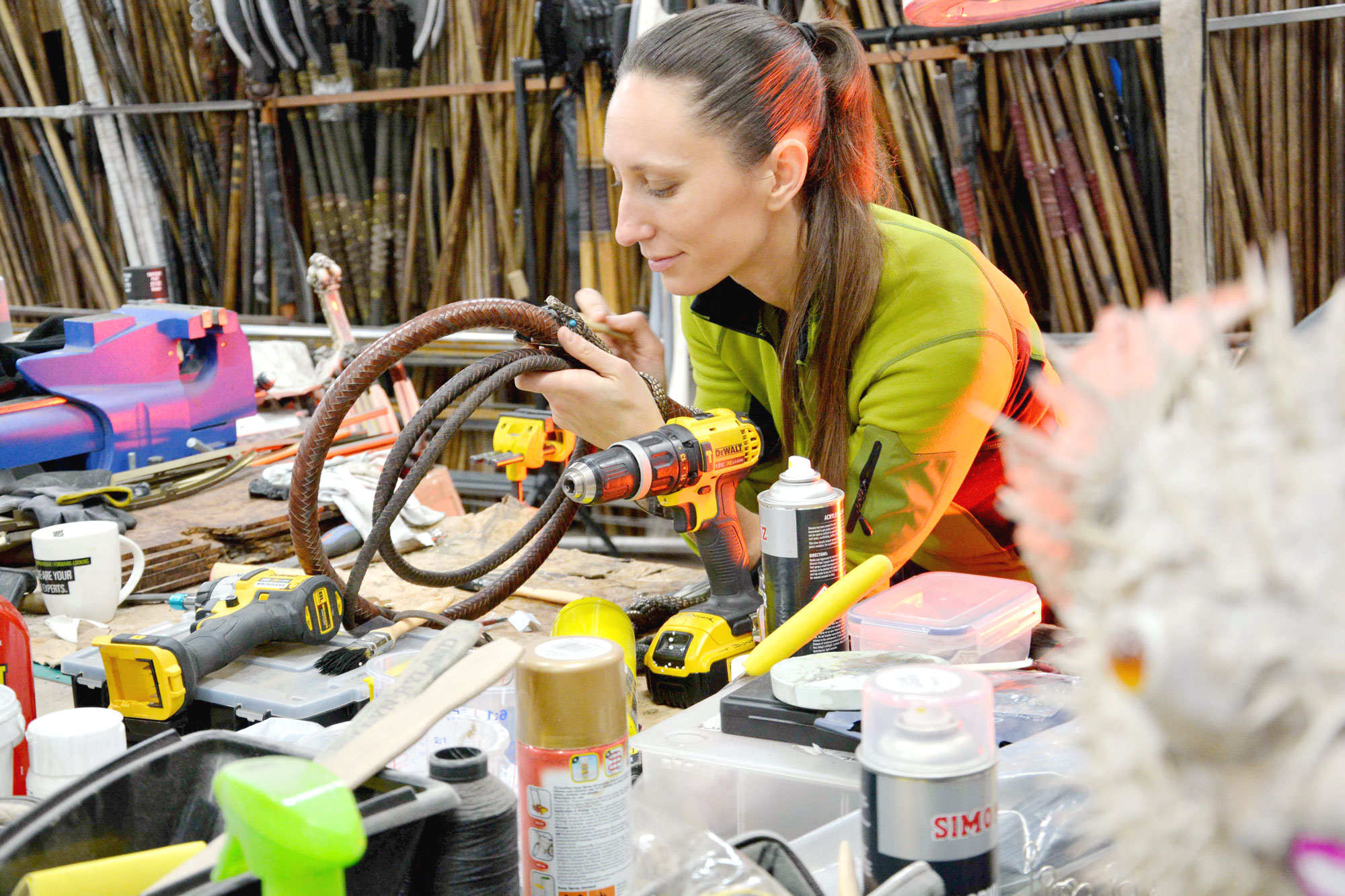 What do you wear to work?
I have to wear many hats and everyday is different. I have perfected my own signature look for the tougher days on-set in rough terrain. It's kind of like a practical tactical – I usually wear tactical pants because you can never have enough pockets and then some super comfy combat boots. I break it up with fun rock 'n roll T-shirts. I have a worn-out strong riggers belt for attaching all my multi tools and radios. There's other days where I go casual or put on a nice tailored power suit. Workshop days are dirty coveralls. The biggest challenge has always been finding practical work clothing fitted for a small female like me.  Manufacturers have started to tailor lines for females but it's still frustrating having to wear oversized men's shooting gloves, sloppy combat boots and tactical trousers. Might have to design my own. 
Are you interested in fashion?
I love fashion but I see it more as an extension of self identity than following seasonal trends.  I love art and design and see clothing as a sophisticated craft when made well. I feel it has become so commercial and hijacked by the big luxury brands that are so out of reach for the most of us.  The amount of stuff that has to be produced to meet season deadlines is mind blowing and so much is poor quality and ill fitting. I have curves and mini muscles so it's not easy to find things that flatter my figure and I can't be confident if I don't feel comfortable.  
I'm also a treasure hunter, always trying to find that unique piece that tells a story. People approach me and comment on my old-school rainbow stripe white adidas track pants, or the softness of my favourite Spanish leather mini backpack… and then there's my brass canon ring… none of them are expensive but they are such valuable treasures to me. I've been lucky to travel the world and have exposure to local brands that may not ever end up on the high street. Fashion should tell a story.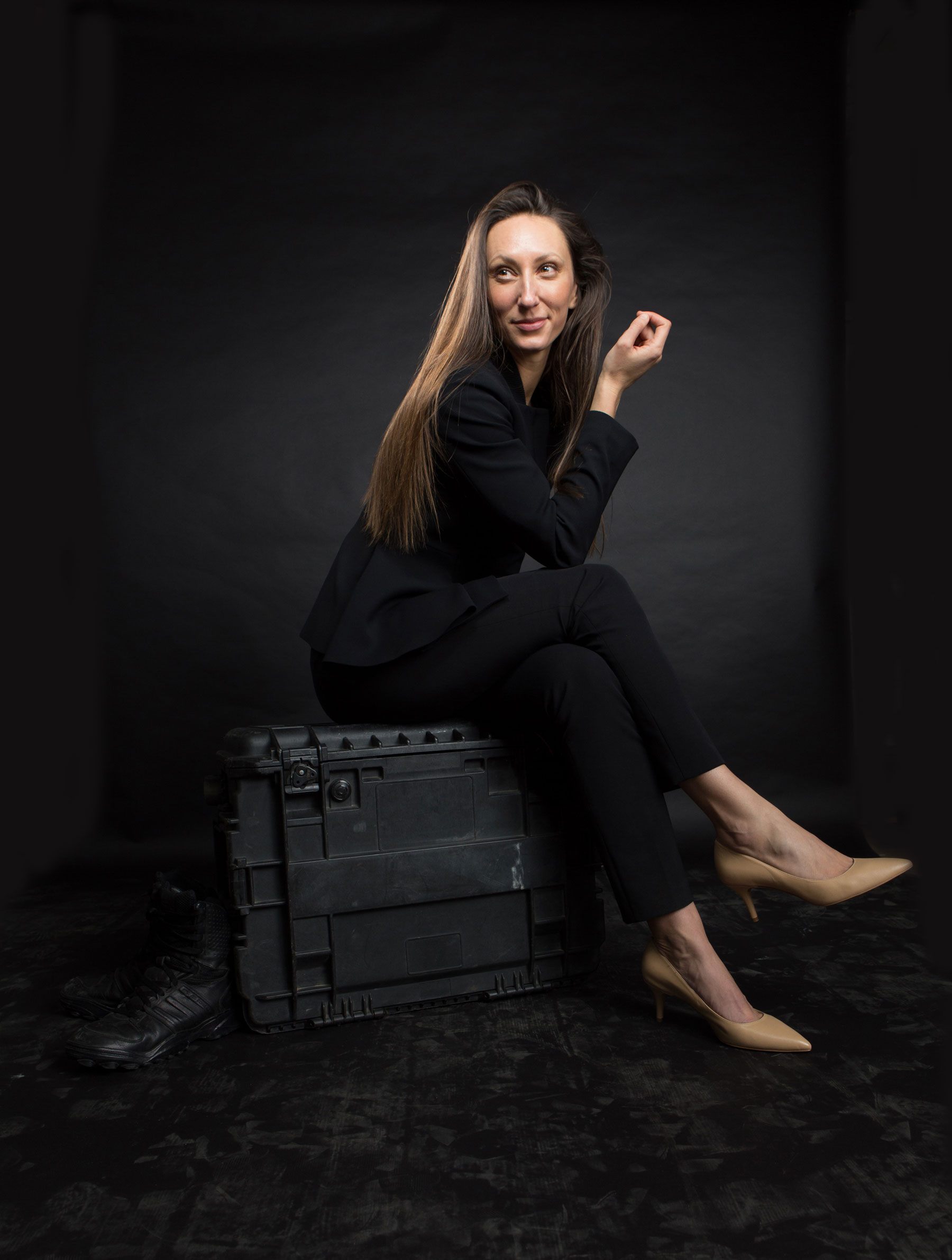 What one wardrobe item could you not live without?
Just one? Ahh! I'll go with necessity… my G.I. Joe jocks (that's Aussie for underwear) with the caption 'Ready for Action' and an emergency pair that says 'YO JOE'. They are my action pants… let's not tell anyone.
What's your favourite bit of your body?
My guns. I use my arms for everything. They are overworked and always angry at me but they're my money makers.
What's your favourite character trait?
Honesty. I can't fake it. You will always know where you stand with me, I like to keep it real. It also means I wear my heart on my sleeve and as much is it leaves me open to the school of hard knocks I don't want to change!
Are you politically engaged?
Socially engaged, yes. I see it as one and the same. I was a political refugee and had to leave my homeland as a child. I have always felt displaced. I was lucky that a nation like Australia was willing to grant me and my family asylum, but 65 million other displaced persons around the world today are not so lucky. We are all part of a global community and the way we deal with this humanitarian crisis will surely define our generation. Compassion and understanding is crucial, we need to demand it from our political leaders. I'm surprised that in our modern globalised and connected world, people are still so divided. I meet so many people that feel disillusioned and powerless. We do have the power to exact change. Small change leads to big change. I was raised to question everything and critically analyse the world around me. It helped to develop a pretty good bulls*** meter. Aussie's have a great saying: let's keep the bastards honest. It's another way of saying let's hold our political leaders to account and make sure we have transparency. The world is going through a major revolution and there seems to be a common theme; minority and disadvantaged groups are fighting for equality and fairness from the abuses of power. Being informed of the real issues and staying aware of what's going on around you is the first and most important step.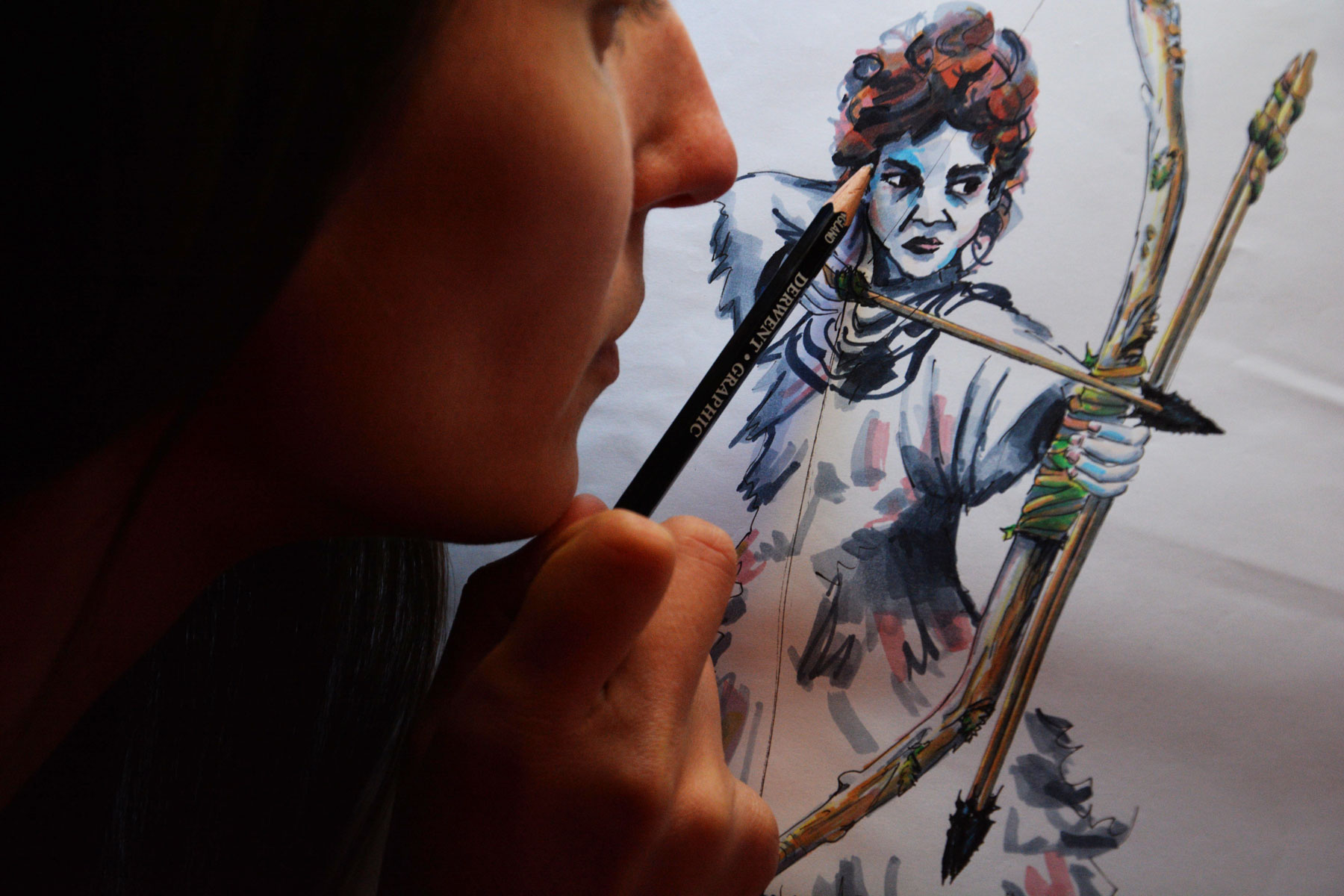 What keeps you healthy?
Staying active and always wanting to learn new things. Whether it's boxing, ballistics or illustration, I need to be stimulated, motivated and challenged. My body has a direct way of telling me it's not happy sitting at a computer for long hours, my eyes get dry, my muscles cramp up and I'm pretty miserable. Fresh air, physical activity, eating simple foods and making sure that encompasses mental health also. We are making great headway with so many psychology magazines and resources, talking about mental health in general. I've noticed a massive change, an openness to discuss issues like anxiety, depression, Post Traumatic Stress Disorder. We all experience varying degrees of mental health problems throughout our lives so we have to lift any stigmas associated with them. Mental health is just as important as physical health.
What makes you happy?
Really engaging with people around me and having more meaningful experiences. I've been blessed to have opportunities to travel the world and meet all sorts of people and experience different cultures. It has given me a broader perspective and open-minded attitude on important social issues and helped me to re-evaluate my own meaning of happiness. Since being more honest with myself and what really brings me joy I've been able to embrace a more fulfilling life. I've noticed I'm a lot more content and go to bed thinking about happy memories. It's nice to get lost in a happy thought, grinning from ear to ear.
What do you wish you were better at?
A work-life balance.
Signature dish?
I make a killer chicken soup… my mum's recipe.
What are you up to in June?
Writing my own TV show. It's my latest challenge: how to put all my adventures into a TV format. Anyone up for Japanese sword-making or travelling the world to uncover prehistoric weaponry? World, here I come… it's about time we got a woman's perspective on the matter.