The pop sensation on letting go of ego, the wonders of experimentation and always putting honesty first
Words Sophie Cobley
Photographer Hanna Hillier
Stylist Nini Khatiblou

Gabrielle Aplin doesn't like trying. As our interview gets squeezed in amidst the flurry of tousling, spraying and glitter-fying that comprises hair and makeup for our cover shoot, this personal philosophy initially seems a touch ironic. But it's soon clear that the Wiltshire-born singer-songwriter's default setting is much more low-key; think charming British reserve rather than pop diva flashiness. She's come up to London for the shoot from Brighton, where she now lives with her three dogs, having left the big smoke a few years back in search of somewhere "a bit quieter, more contained, and more green." It seems Aplin's taste for a calm life – shaped by her rural village upbringing – hasn't wavered in the face of her growing fame.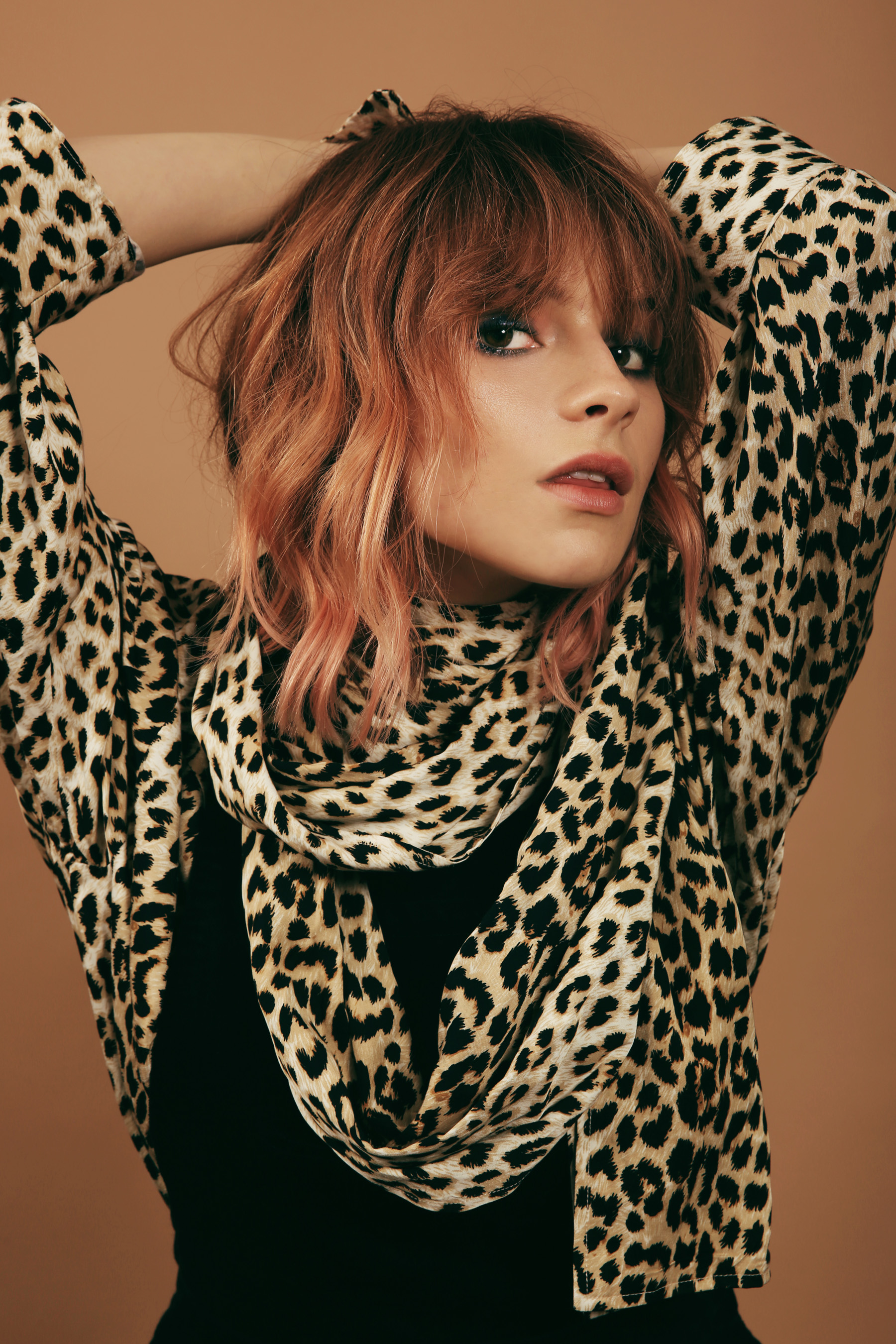 It was her unassuming persona that first garnered Aplin widespread attention online. By uploading acoustic covers of well-known pop songs to YouTube from her bedroom in her teens, Aplin casually pioneered the now-well-trodden path to social media stardom – bagging herself a large web following, before landing the soundtrack to the 2012 John Lewis Christmas advert. Her mesmerising Power Of Love cover had the nation hooked on what came to be her defining characteristic – those pared-back, ethereal vocals.  
Sonically, then, Gabrielle's latest EP Avalon seems a significant departure from her earlier nu-folk style. The album see her embrace a new kind of production, a livelier mix of synth beats and pop melodies. Was this a conscious decision to move away from her previous bare bones sound? "I see it more as a gradual transition," smiles the singer, looking down to have her long lashes curled. "I still wrote the songs in the exact same way – on the piano or with a guitar – but I just dressed the story up with whatever production suited it, rather than trying to reign it in just because I felt I should be this girl-with-a-guitar. It was about dropping my ego I suppose – and just letting it be what it should be."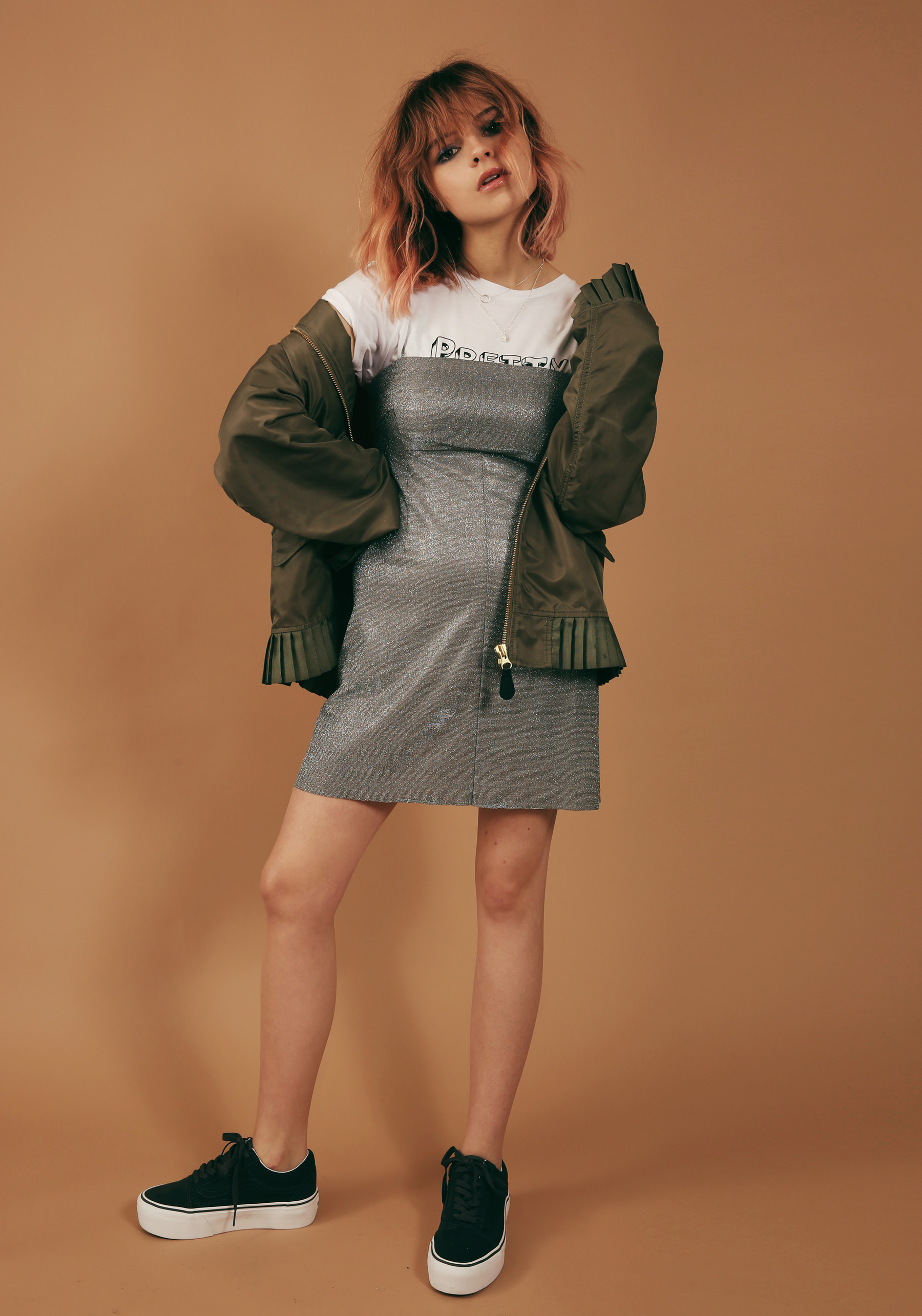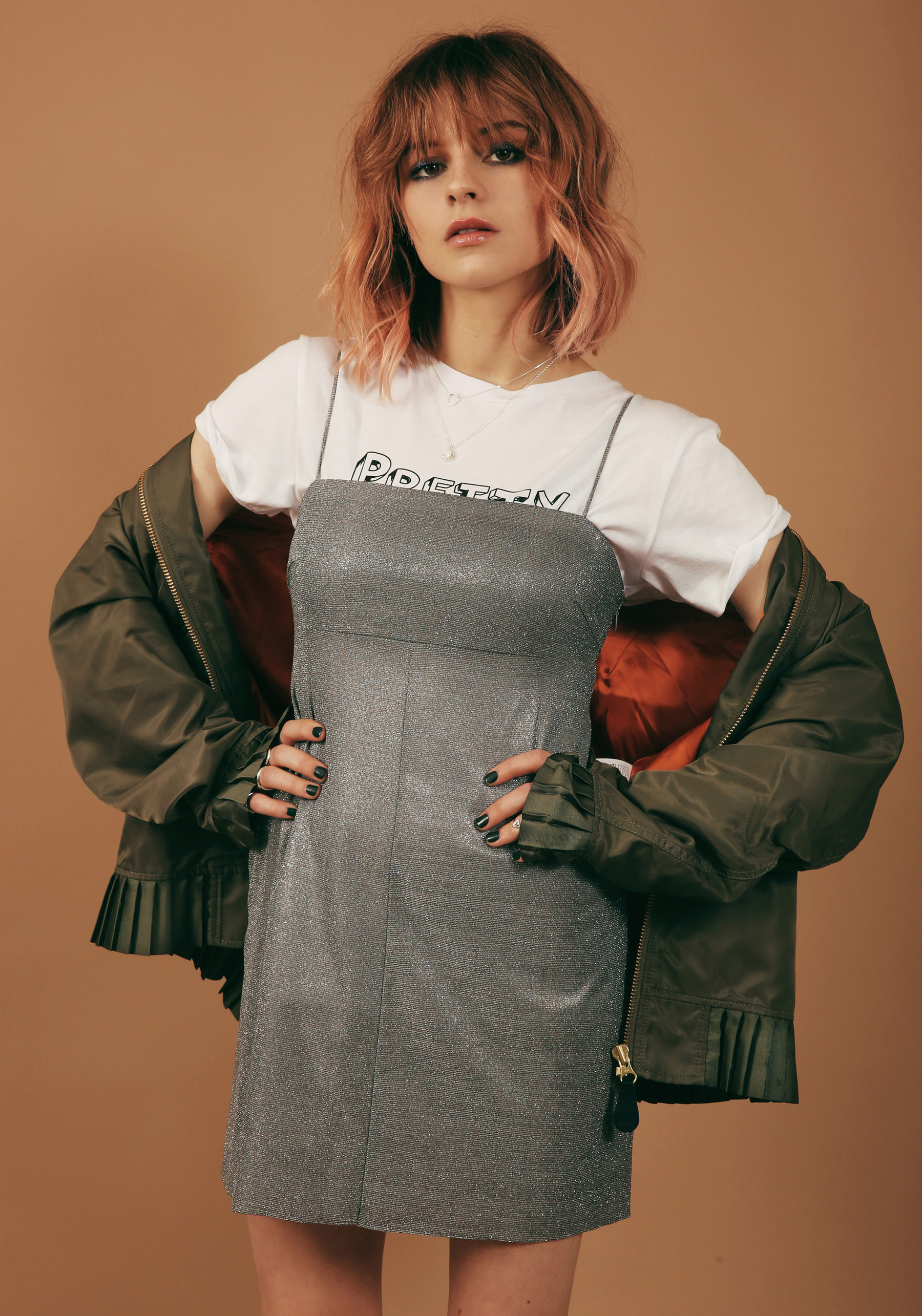 This organic perspective is unsurprising when you learn more about the twenty-five-year-old, who grew up in what she refers to as a "loose household". Rather than pushing the prescribed pattern of mainstream education, her parents left her free to choose her own career path – after buying her a guitar first, of course. "I dropped out of school," Aplin says. "I just didn't care, and my parents didn't really care either. They told me I could do what I wanted."
As relevant as they still are, major labels aren't the only way anymore. It's really exciting the way the industry is changing – it's like this little nut we've got to crack!
While her friends busied themselves with A-levels and university applications, Aplin – who defiantly rejects the idea of a 'Plan B' ("if you have a plan B, that's surely the one you're putting the most effort into") – devoted all her energy to nurturing her musical talents. Starting with a BTEC in music at Bristol City College, she went on to set up her own label, Never Fade Records, before successfully self-releasing her tracks on iTunes.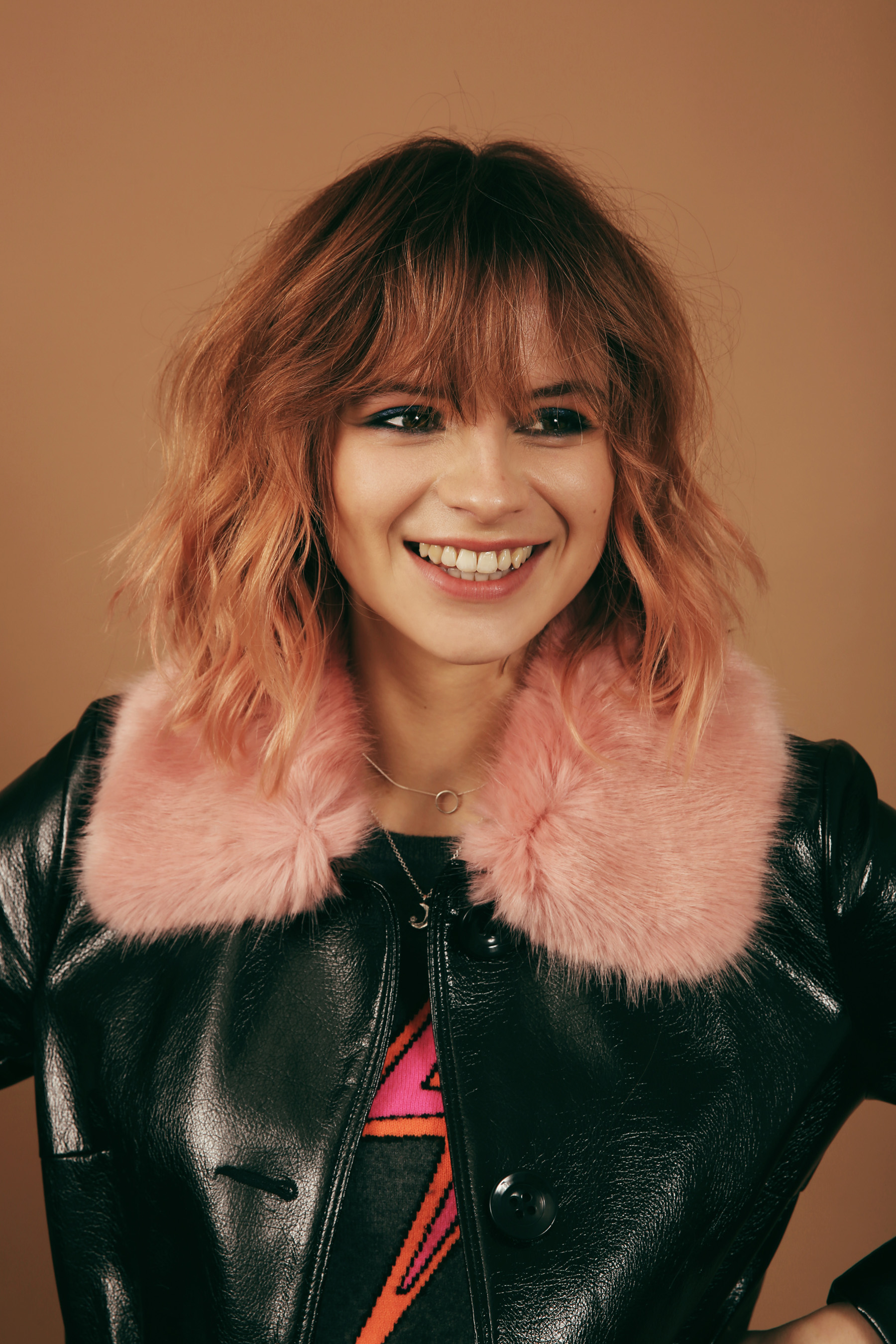 [Before], I would just dress the story up with whatever production suited it, rather than trying to reign it in. It was about dropping my ego, I suppose, and just letting it be what it should be.
This DIY route into the industry created space for Aplin to explore her own unique approach from the get go – albeit with a hefty dose of inspiration from her hero, Joni Mitchell. "I just really like getting involved in projects," she says, explaining how she was influenced by Mitchell's cross-disciplinary approach to creativity – writing a poem, putting it to music and painting the album sleeve. Like Mitchell, a deeply independent current flows through the material Aplin creates. This chiefly manifests itself in a drive to experiment in all elements of her production: from the visuals – her Miss U sleeve is a play on the Damien Hirst Kaleidoscope paintings – to the beats. Enthusing about a carnival party she went to on the Brazilian leg of her 2016 tour, she explains how enthralled she was by how "free" it felt. "It made me want to experiment a bit more with sounds – making something that I can dance to, that just sounds fun, and isn't necessarily about words or anything in particular."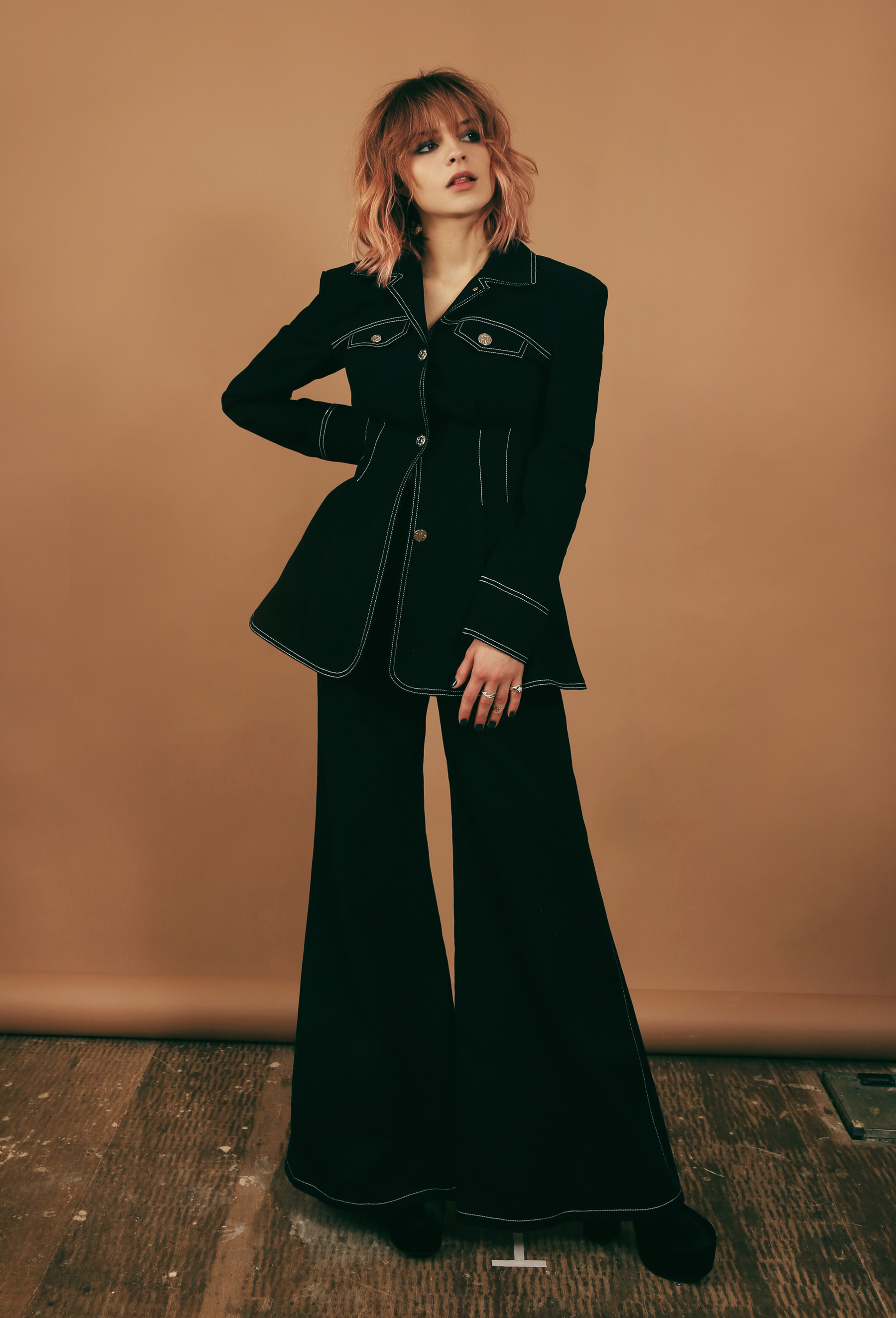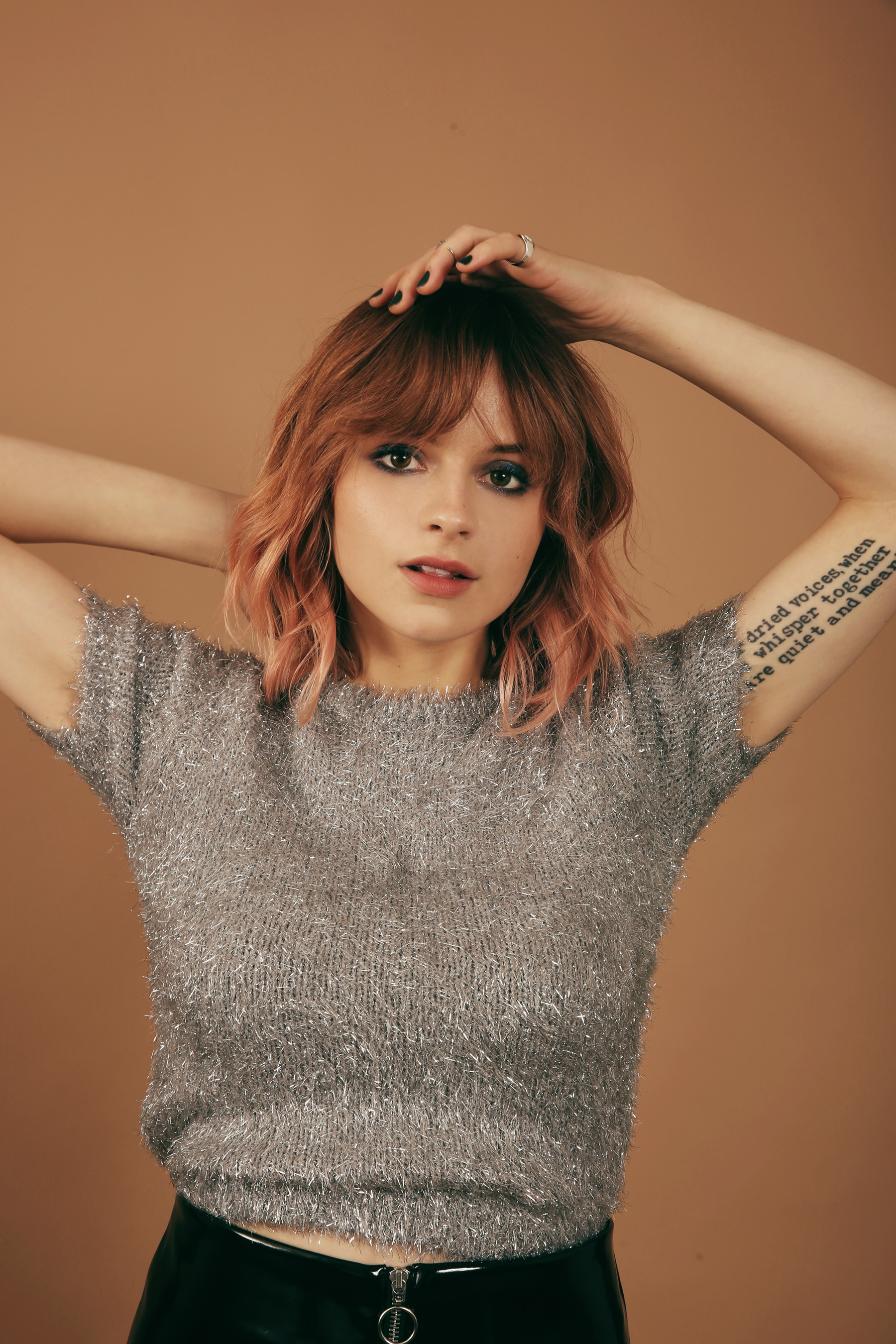 But where she feels the liberating force of experimentation most potently is in publishing. Since parting with her label Parlophone earlier this year, Aplin's enjoying playing around with how to release things. "I like just thinking of different ways which I can make my music accessible," she says, in her typical easy-going manner. "As relevant as they still are, major labels aren't the only way anymore." But has accessibility gone too far in the wrong direction, with the ubiquity of streaming websites? "I think it's really exciting the way the industry is changing," Aplin refutes, putting a characteristically can-do spin on the challenge. "It's like this little nut we've got to crack!"
"This little nut" is one Aplin grabs with both hands – not just for herself, but in her work with her label Never Fade Records, which was created to support new artists. What does she look for, then? "Artists that are not quite there but you know you can help… and that's maybe why we have been put in a room together." She's a big believer in serendipity, and obviously believes that mentoring like minds is an important way to give back. Does she have any survival techniques for emerging musicians? "Honesty is the best thing – saying no when you want to."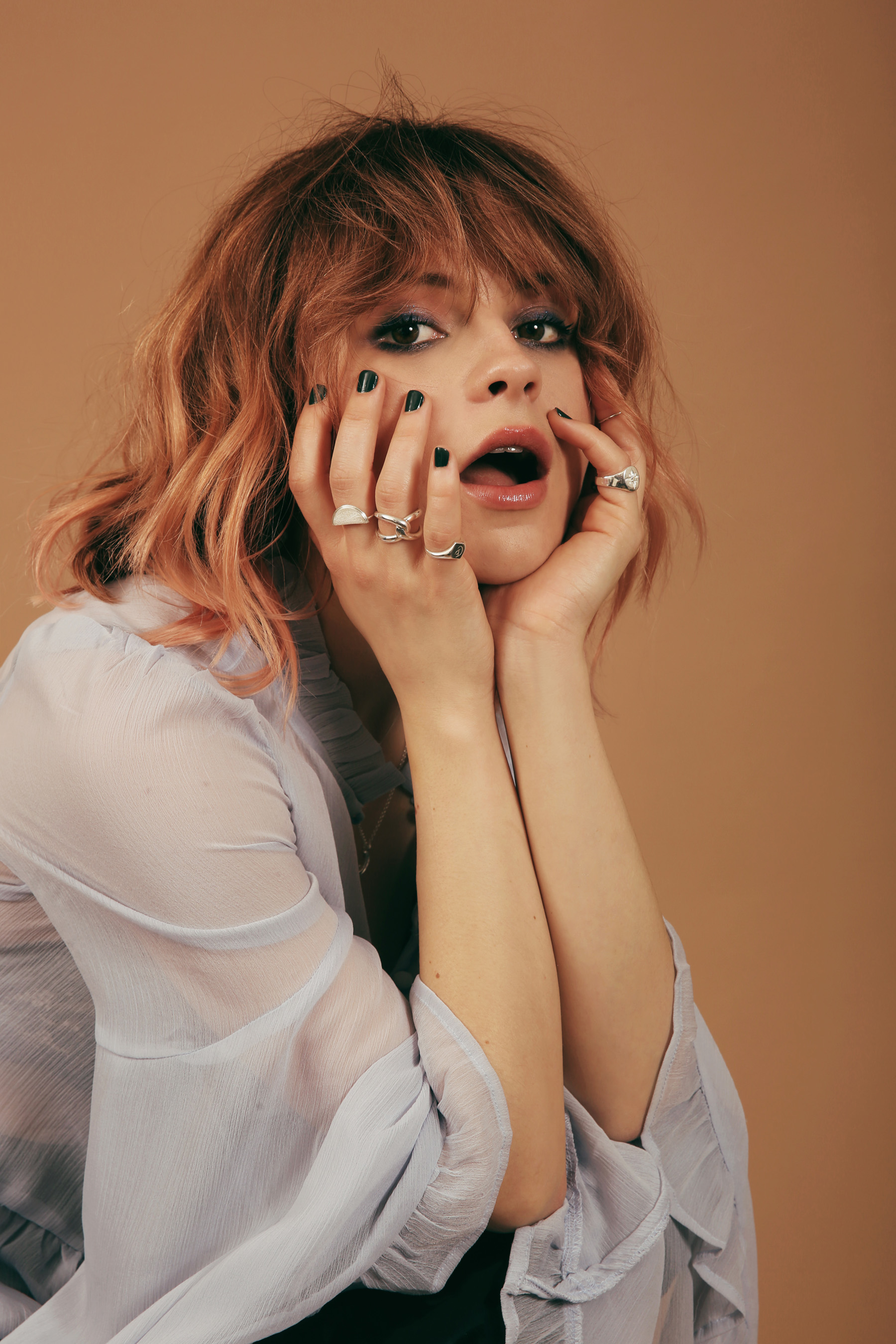 I dropped out of school. I just didn't care, and my parents didn't really care either – they told me I could do what I wanted.
Honesty is a value which crops up a few times in our conversation, perhaps most notably in Aplin's discussion around agency of the artist. The counter-culture audio heroes she grew up with – Bob Dylan, Leonard Cohen, her beloved Joni – have evidently shaped what song-writing means to her, as an outlet for talking about real things that are going on in the world. In our current political landscape, she emphasises the responsibility of musicians to talk more honestly now than ever before. "It's important for artists not to reign it in, just to stay likeable. If you are going to write about something political – something that means a lot to a lot of people – you have to really care about it." For her, the recent sex abuse scandals are one such issue; she's taken public aim at the "creepy, weird disgusting men" involved in the allegations on her UK tour. "No job should come with abuse based on your gender," she announced to a cheering crowd at a recent London gig, as she introduced her Salute collaboration That Girl.  
Aplin's stance is an optimistic one, though. She praises the women coming out with their stories and supporting one another. "It's becoming less weird to talk about it and more weird to do the terrible things in the first place", she says decisively, before turning away to choose between the eyeliner selection for the shoot, deciding on a midnight blue for her large, dark eyes. Classification of female artists is another women's issue that seems to irk the star – especially when informed by lazy journalism. "A girl with a guitar – let's stick them together," she says, referring to the "English Taylor Swift" label she's been given. "I really enjoy her songs but I don't think I've tried to be like her or sound like her in any way. You've got to be honest or you just get caught out."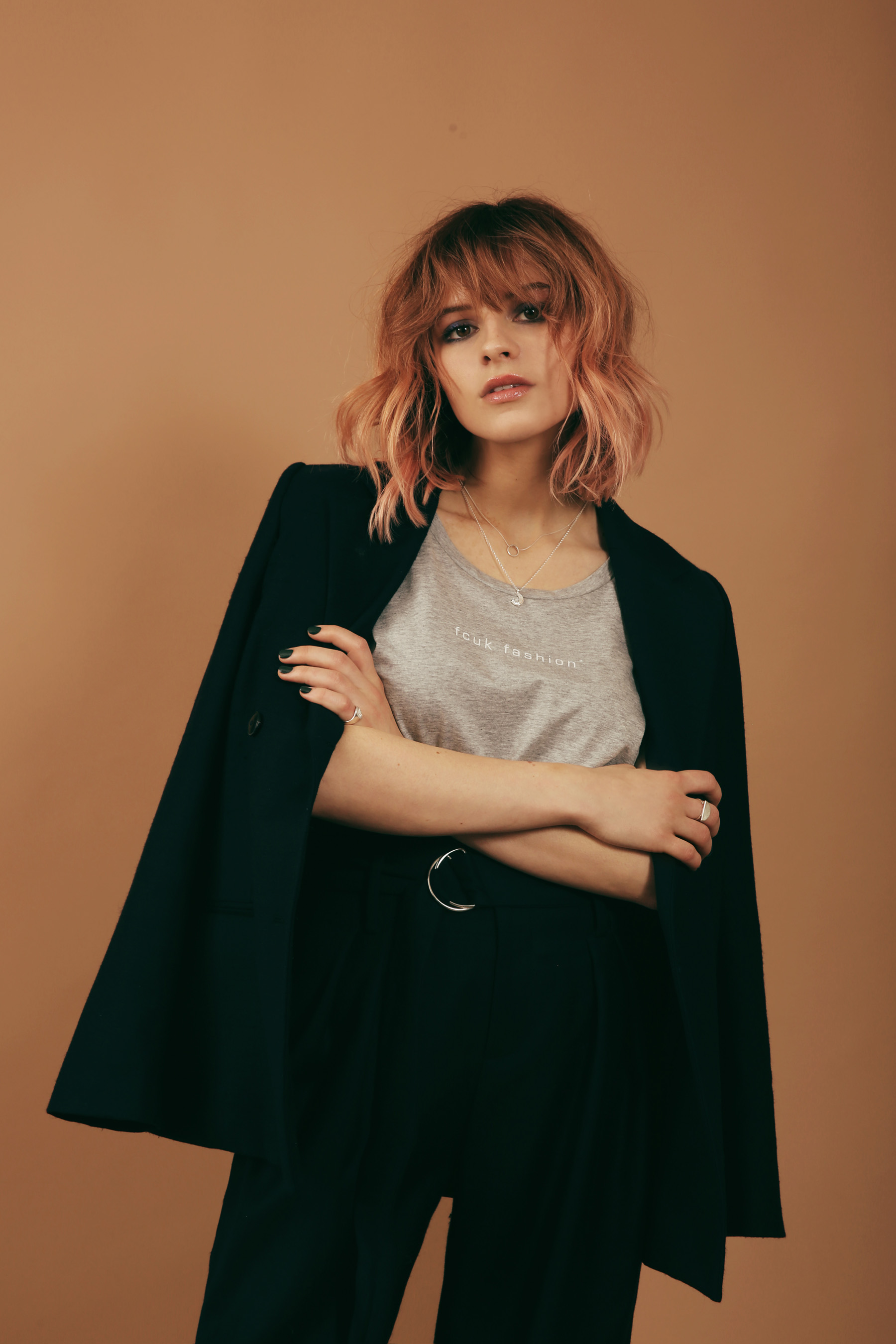 There it is again: Aplin's commitment to staying true to herself is refreshingly persistent, especially in an industry where authenticity is plastered on as a last-minute buzzword, and any real depth of the stuff remains a precious commodity. This brings us back to Avalon, which Aplin says is about being "content spiritually". There's no more fitting symbol for this "homecoming" than her upcoming US tour – a solo venture, independent from major label and back to her acoustic roots.
But first, it's back to Brighton, where you'll most likely find her walking her dogs in the park, chilling to the new Beck album on vinyl with a cuppa ("it's like an event, a ritual you have to honour") or enjoying a coffee in the café up the hill – in her dressing gown, she's quick to specify. One thing seems certain, then: while it might sound like Aplin's changed her tune, she's still firmly on track. Less a 180, more full circle. We're excited to see where the tide takes her next.
Catch Gabrielle performing at Islington's Union Chapel on 8 December. Her US tour starts 22 February. For updates on new music and live performances, head to her website.  
Photographer Hanna Hillier
Stylist Nini Khatiblou
Make-up Artist Adele Sanderson @ Frank Agency
Hair Stylist Fabio Nogueira @ Frank Agency
Nail Technician Kimberley Nkosi