Winter is coming – with a side of delicious consumerism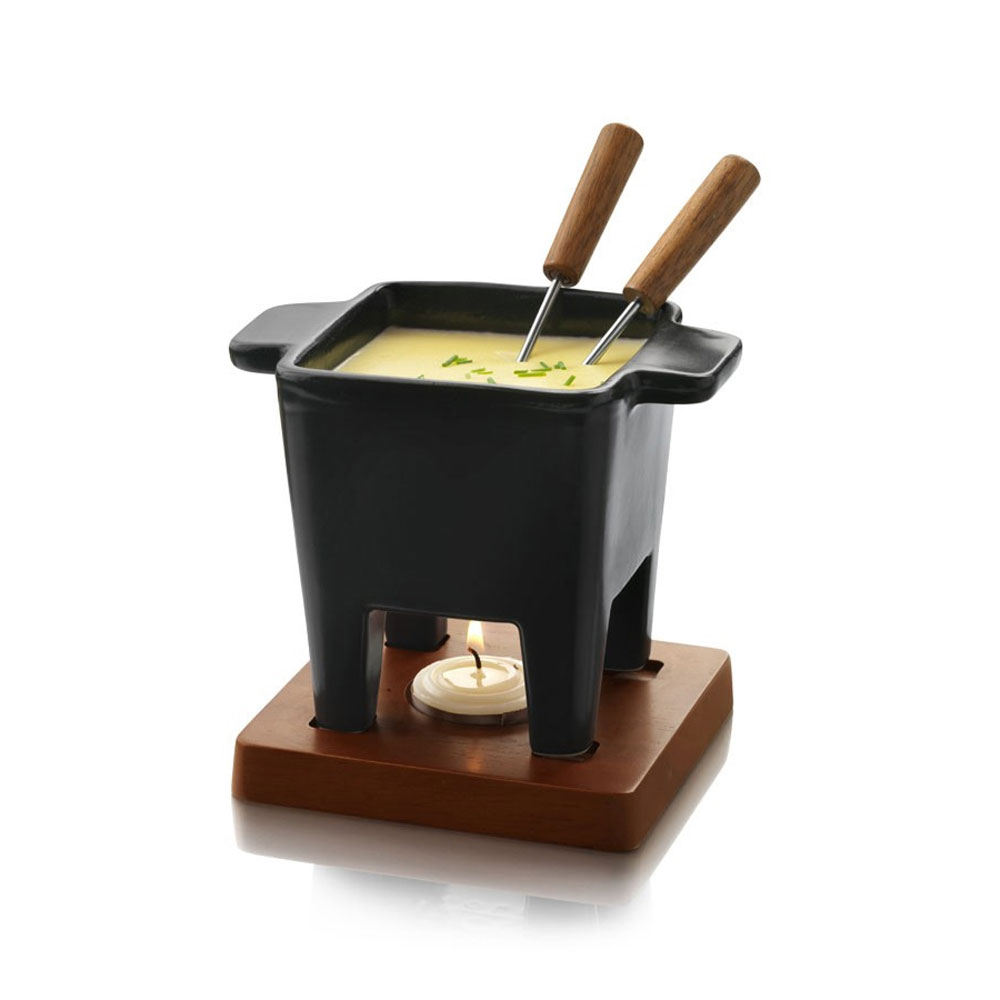 Fondue pop-ups of the faux-ski-chalet variety tend to spring up everywhere at this time of year, with their red-and-white checkered tablecloths, plastic spruce garlands and pungent eau-de-fromage aroma. For the cost of one portion of melted gruyère at an Alpine-themed cheese-trove you can make the experience a regular fixture in the cosy confines of your own home with Boska's black ceramic, mahogany-trimmed fondue set. Dim the lights, stockpile the emmental and don your best après-ski roll-neck.
£19.99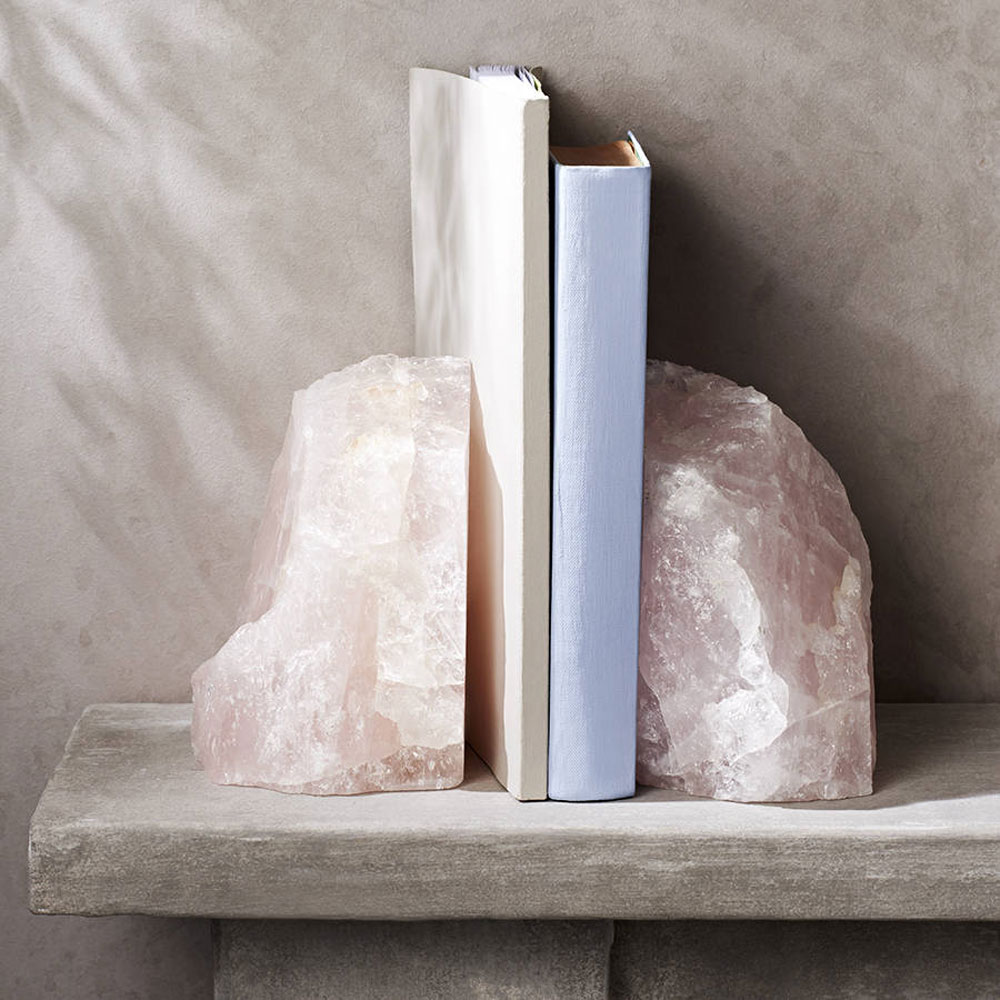 Decadorn Rose Quartz Bookends
From chunky agate pendants to milk-swirled moonstones, AW17's jewellery hoard tended towards the big, bold and mineral-inspired. Quartz in particular is a big trend this season and these glinting rose-pink bookends from Decadorn are a brilliant way to translate the trend from your jewellery box to your living room. Sandwich a selection of your best-loved Vintage Penguin or Folio Society editions between them for a mantelpiece showstopper.
£69.50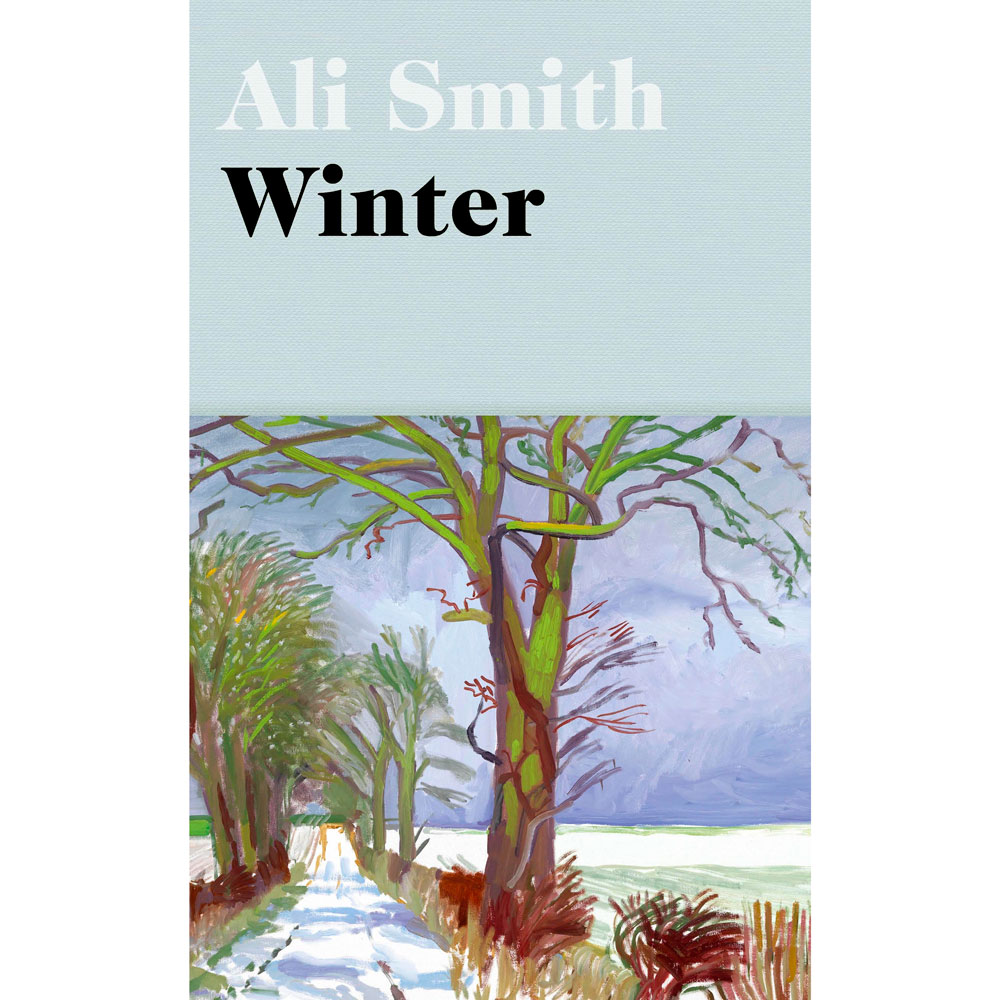 If, like us, you devoured Ali Smith's Baileys Prize-winning, Man Booker-shortlisted Autumn – a post-Brexit masterpiece that deftly explores how we experience time – then you need to get your woolly mitts on Winter, the second installment of the writer's Seasonal Quartet, published by Penguin Books on 2nd November. Like its predecessor, Winter unfolds in a sullen, post-truth era, this time against a backdrop of leafless, frost-bitten trees and heavy skies. This is a narrative intrinsically linked with the harshest of seasons – the one that schools us in survival.
£14.99
Firebox Phoenix Tears Spiced Rum
Clearly we're biased, because frankly this drink may as well have been distilled and branded specifically for PHOENIX HQ. But what better way to warm your cockles on a cold winter's night than with a tumbler of Firebox's Phoenix Tears Spiced Rum? It's a sweet and lightly spiced premium Caribbean blend laced with brown sugar, festive dried fruits, natural cinnamon and ginger. Yum. Shot through with flecks of gold to evoke the mythical flame-born bird, it's the ultimate fireside tipple – best accompanied by Masterchef contenders Billy and Jack's stuffed pumpkins and marshmallow pie.
£39.99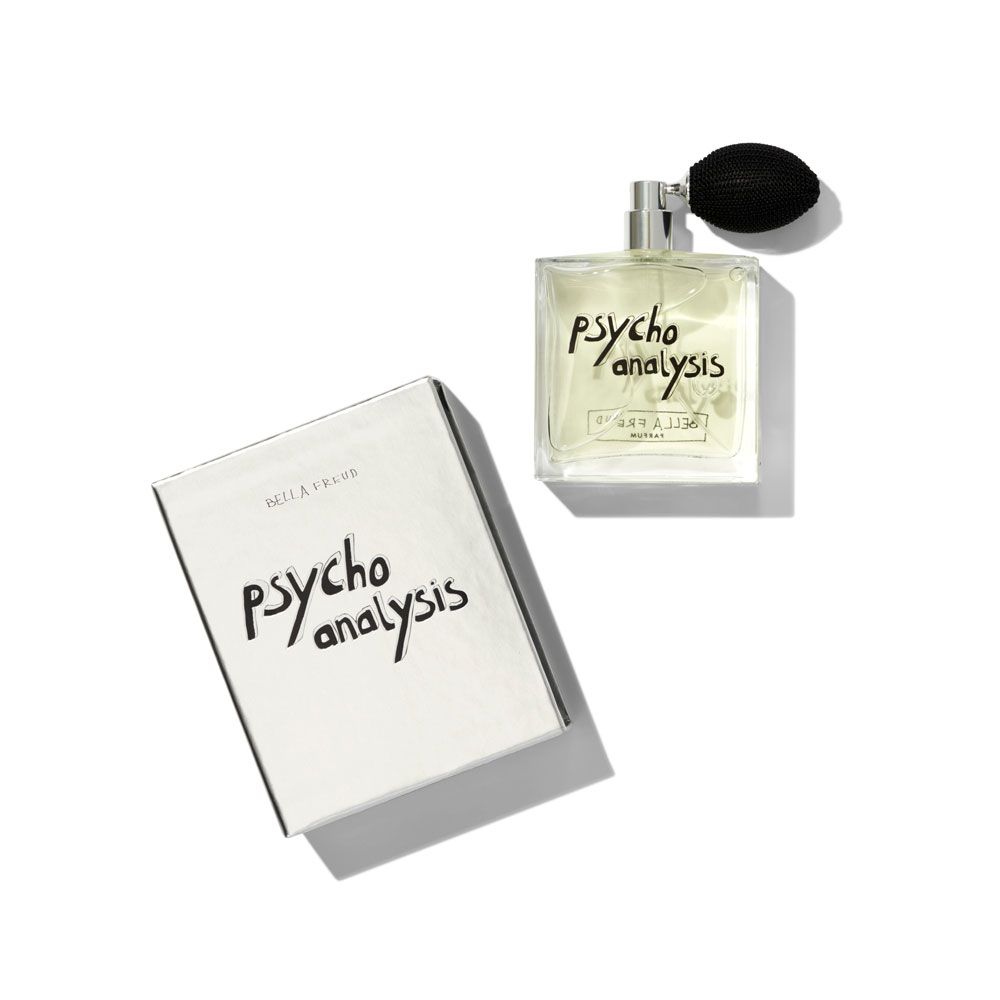 Bella Freud Psychoanalysis Fragrance
Tastemaker Bella Freud is best-known for her cult sweaters (we love this season's metallic edition of her signature 1970 design). Less well-known are her playful fragrances, each housed in a streamlined bottle emblazoned with her signature doodles. New addition 'Psychoanalysis' is a fragrance Freud describes as 'quite moody… conjuring up the feeling of being in a room with a psychoanalyst and the thoughtfulness and the smell of the room." Opening with notes of neroli and petitgrain, the scent unfolds into a tobacco flower heart and finishes with a base of cedarwood, amber and musk. The best way to impress your olfactory system – and, potentially, your shrink's – this winter. 100ml, £165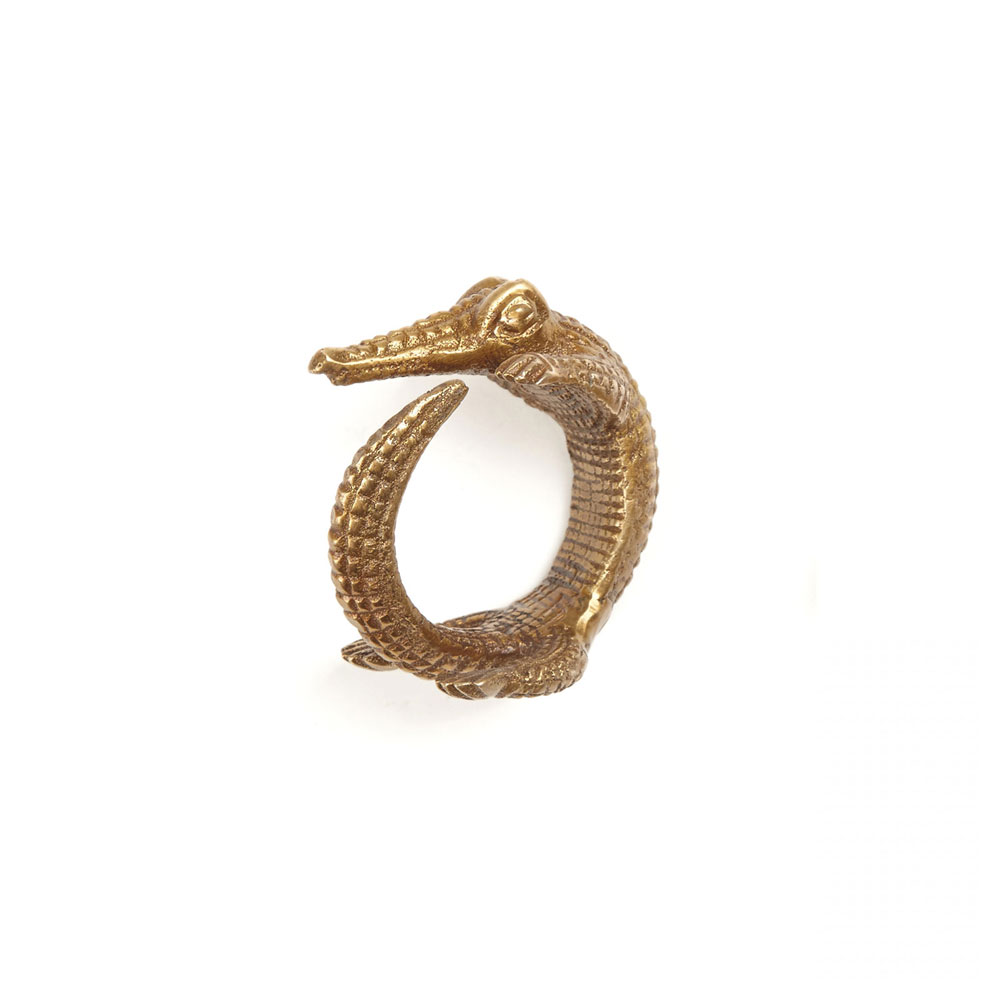 House of Hackney Cocodrilo Napkin Holder
The most gluttonous month of the year is looming over the horizon like a well-basted turkey, and seeing as it's the season of retreating indoors and indulging in creature comforts, there's really no better time to invest in some new tableware. Print emporium House of Hackney's 'Cocodrilo' napkin ring holders are bang on trend with their animalistic design and brass finish – thread a few 'Equus' zebra-print napkins through them for a kooky-eclectic vibe.
£32
Yves Salomon Winter Gloves
The combination of Trump's common sense-obliterating anti-climate budget and October's 22-degree temperatures has got us pining for properly cold weather. When the chill kicks in, we'll be slipping our hands into Yves Salomon's winter gloves. With their snug merino wool lining and beautifully stitched rose-gold lambskin exterior, they're AW17's super-mitten, and a subtle nod to this season's metallic trend. Expect to have My Favourite Things stuck in your head all day. Available to buy via Farfetch, £160.
We know what you're thinking. An iOS app? To reduce phone usage? Isn't this a bit, ahem, counterintuitive? To which we say, NO! Or rather: well, maybe a little, but as it happens this app is really, really brilliant. Day by day, Moment automatically tracks how much you use your iPhone and iPad, delivering the results in a simple, colour-coded bar chart, to give you a proper grasp of your habits. Set daily limits for yourself and receive a notification if you're on the verge of tipping over, or use the family function to monitor your loved ones' screen time and set up screen-free evenings. Dinner with the rents IRL? Groundbreaking.
Free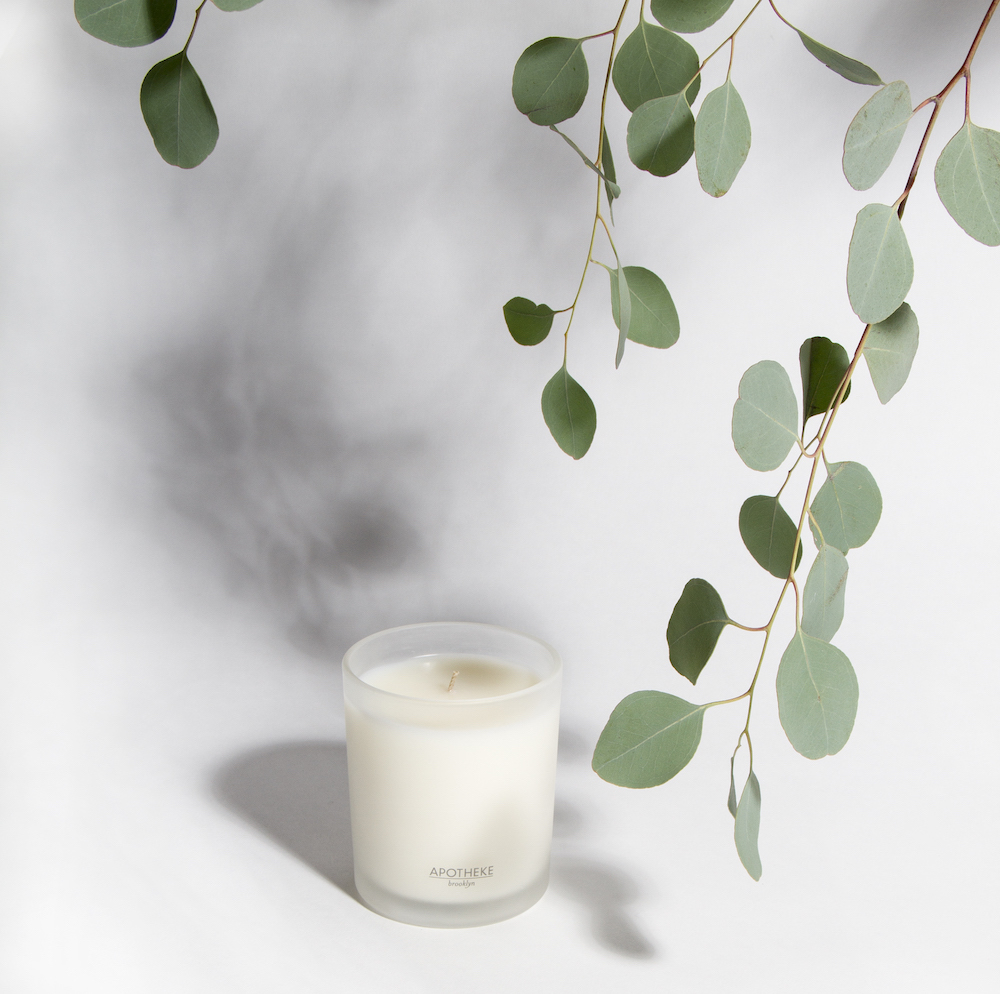 Brooklyn-born home fragrance and body care brand Apotheke launched in the UK last month, and we're a little bit in love with their slow movement philosophy: "to live a life simply means appreciating the little things… every day should be appreciated, with not a moment taken for granted". Self-taught in soap-making and scent-direction, founder Chrissy Fichtl sources her essential oils directly from farms and hand-makes her soaps in batches, using the finest coconut-olive oil and natural botanicals, for products that "greet you in the morning and put you to bed at night". Get us to a deep-soak tub with a Rose Oud soap and Woods scented candle immediately.