Our Music Editor sorts the sonic brilliance from the PolyFilla dross
1. Where The Time Went – Ex:Re
The life of a music lover is never dull, particularly with the advent of new technology. Ex:Re was recommended by the excellent Drowned In Sound chatbot, no less. Thanks chatbot. Ex:Re is the spellbinding alter ego of Elena Tonra from Daughter. Don't miss her intimate live dates in April in London, Brussels and Paris.

2. Simple – Jay Som
Jay Som is the nom de plume of LA-based singer, songwriter, multi-instrumentalist and producer Melina Mae Duterte. "Simple" is a suitably deft slice of bedroom-pop, released as part of Adult Swim's singles series. Lo-fi duvet-friendly lushness par-excellence.
3. loyal – Jasmine Thompson
Continuing on the theme of technology-aided music discovery, "loyal" was recommended by a friend on Facebook who raved about this brilliant and intriguing pop production. "loyal" is about the nature of love, trust and regret in Jasmine's relationship. It's worth checking out the precisely choreographed video for a glimpse into the creative mind of this distinctive rising star.
4. Shot Gun Shack – Neneh Cherry Making a welcome return last year with the album "Broken Politics", it was clear that Neneh Cherry has lost none of her fire. "People have been left feeling misheard, misunderstood, and disillusioned. What the fuck can I do?" she explained in a statement, adding that her album is about "feeling broken, disappointed, and sad, but having perseverance. It's a fight against the extinction of free thought and spirit." PHOENIX loves the fighting talk and buffalo stance.
5. Only Child – Tierra Whack
The Philadelphia artist formerly known as Dizzle Dizz dropped one of the most distinctive albums of last year with "Whack World", an eccentric smörgåsbord of minute-long vignettes. Her maverick sound continues with the longer "Only Child", a track which teeters along an intense emotional tightrope following a breakup.
6. Everybody Loves You – SOAK
From the forthcoming sophomore album "Grim Town", this track showcases the intimate clarity of indie folk prodigy Bridie Monds-Watson aka SOAK. "Grim Town" is the follow up to her Mercury Music Prize-nominated debut "Before We Forgot How To Dream", which picked up the prestigious Choice Music Prize for Album of the Year, the Northern Irish Music Prize, and the European Border Breaker Award.
7. Cuz I Love You – Lizzo
Having utterly won over the last PHOENIX playlist with her aerobics-tinged disco-funk workout, "Juice", Lizzo continues her charm offensive with "Cuz I Love You", the title track from her forthcoming album. Minneapolis-based Lizzo is undoubtedly a star, and this old school soul ballad is as big, bold and brassy as the singer herself. We cannot wait for the album to drop this April.
8. Chewing-Gum – Vendredi sur Mer
Just over a year ago we playlisted the incredible Lune Est L'autre by sparkling Swiss newcomer Charline Mignot aka Vendredi sur Mer. "Chewing-Gum" is a more polished production and a sign of her new sophisticated direction. We love the echoes of fellow PHOENIX playlist alumnus, French erotic disco queen Corine.
9. Retrogrado – Phillipi & Rodrigo
When Soulwax described their new signings Phillipi & Rodrigo as "like Stereolab in 2019 singing in Portuguese while a Batucada band performs at a Brazilian beach techno party" I had high hopes. Their superb new album "Paciencia" delivers the PR hype on every level, notably this single featuring Brazilian transgender activist and artist, Pepita. Genius.
10. This Must Be the Place – Cherushii & Maria Minerva
LA-via-Tallin artist Maria Minerva first connected with Cherushii, real name Chelsea Faith Dolan, for a DIY US tour where they travelled over 3,000 miles together. Their creative union was tragically cut short in 2016 when Dolan perished in the Ghost Ship fire in Oakland with 35 others. Their posthumous album release is a beautiful tribute to their collaboration.
11. Adore You – Jessie Ware
Speaking about "Adore You" on Valentine's Day, Jessie commented "It feels fitting to put this out when I'm about to become a new mum again and feel the most confident I've ever felt about my music… I adore you all." Many congratulations from all at PHOENIX on your adorable news!
12. Treat You Better (Purple Disco Machine Remix) – RÜFÜS DU SOL
PHOENIX had the pleasure of catching the leaders of the live-electronic movement, RÜFÜS DU SOL, last year in London. We can confirm the hype is entirely justified. Purple Disco Machine bring all the disco feels to their anthem "Treat You Better". The boys are embarking on a massive world tour this year; we recommend booking right now.
13. Lightenup (Alex Metric Remix) – Parcels
With global warming bringing us our summers earlier and earlier it feels not inappropriate for Grammy Award-winning producer Alex Metric to add his sweet disco sauce to Parcels funky electronic joy. This might be the perfect soundtrack to your troublingly early sunshine.
14. Turkish Delight – Roses Gabor
Up and coming London artist Roses Gabor invokes some Good Life early house vibes with "Turkish Delight". The track skips, dances and slides along effortlessly, mirroring her bittersweet incantations to perfection. Catch her live in her hometown at the beautiful St Pancras Old Church, London, on March 18th.
15. All I Need Is You – Ben Delay
Did someone request "a glorious slice of high energy disco heaven" here? Well, German producer and DJ Ben Delay is more than happy to deliver the goods. This catchy four-to-the-floor slice of sun-drenched house music is the perfect taster for your next holiday. Life's a beach, and all you need is the right soundtrack.
16. Euphoric Dreams – Krystal Klear
Ascendant Irish DJ/producer Krystal Klear opens 2019 as he means to go on.  "Euphoric Dreams" is every inch the trademark infectious euphoric vibe which led to his previous release "Neutron Dance" dominating the airwaves and picking up kudos as Pete Tong's "Essential New Tune" and Annie Mac's "Hottest Record In The World". 100% euphoric banger.
17. Rudeboy Lovesong – Shy FX ft. Sweetie Irie and Cara Delevingne
Welcome back PHOENIX playlist favourite Shy FX, this time with British reggae singer Sweetie Irie and one of fashion's brightest stars, Cara Delevingne. This track is lifted from his forthcoming long player project, "Raggamuffin SoundTape", about which Shy FX comments that "the 15-year-old me would be overly gassed by this record". We share his excitement, it's a great time to be a music lover.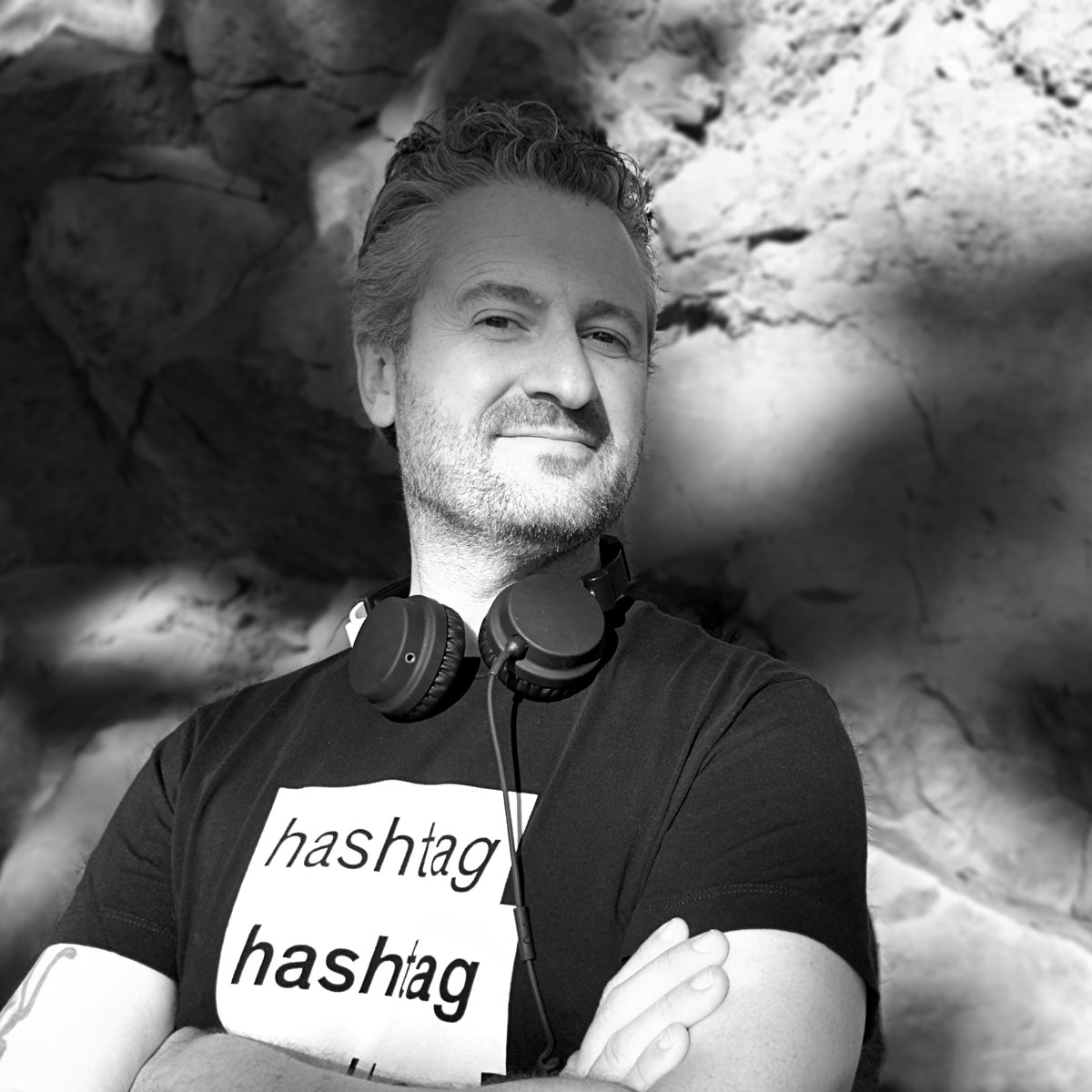 OISIN LUNNY
Music Editor
Oisin Lunny has been performing, producing and DJing since the early 90s, first with his band Marxman and then with his solo project Firstborn. Today he is a keynote speaker, composes music for film & TV, DJs globally, and sends out mixtapes to 12,000 friends via his website oisinlunny.com.