The British actress on emotionally authentic roles, her love of cinema, and the cultural influences that shaped her world
Words Mary-Jane Wiltsher
Photographer Gerda Carina
Stylist Rochelle Alcee-Stevens
Hair & Makeup Ema Kasper
Olivia Vinall's white blonde bob is flashing against the deep mulberry tones of an opulent velvet jacket, matching wide-leg trousers swishing about her ankles as our hair and makeup squad rally around her. It's an image with a distinct whiff of the British rock 'n' roller about it, though Olivia lacks the egotism to match. A few hours earlier, she arrived at PHOENIX HQ bang on time, sans-publicist, toggled up in winter woollies, and since then has earnestly thanked each member of the team several times over. She may be one of Screen International's 'Stars of Tomorrow', but diva she certainly isn't.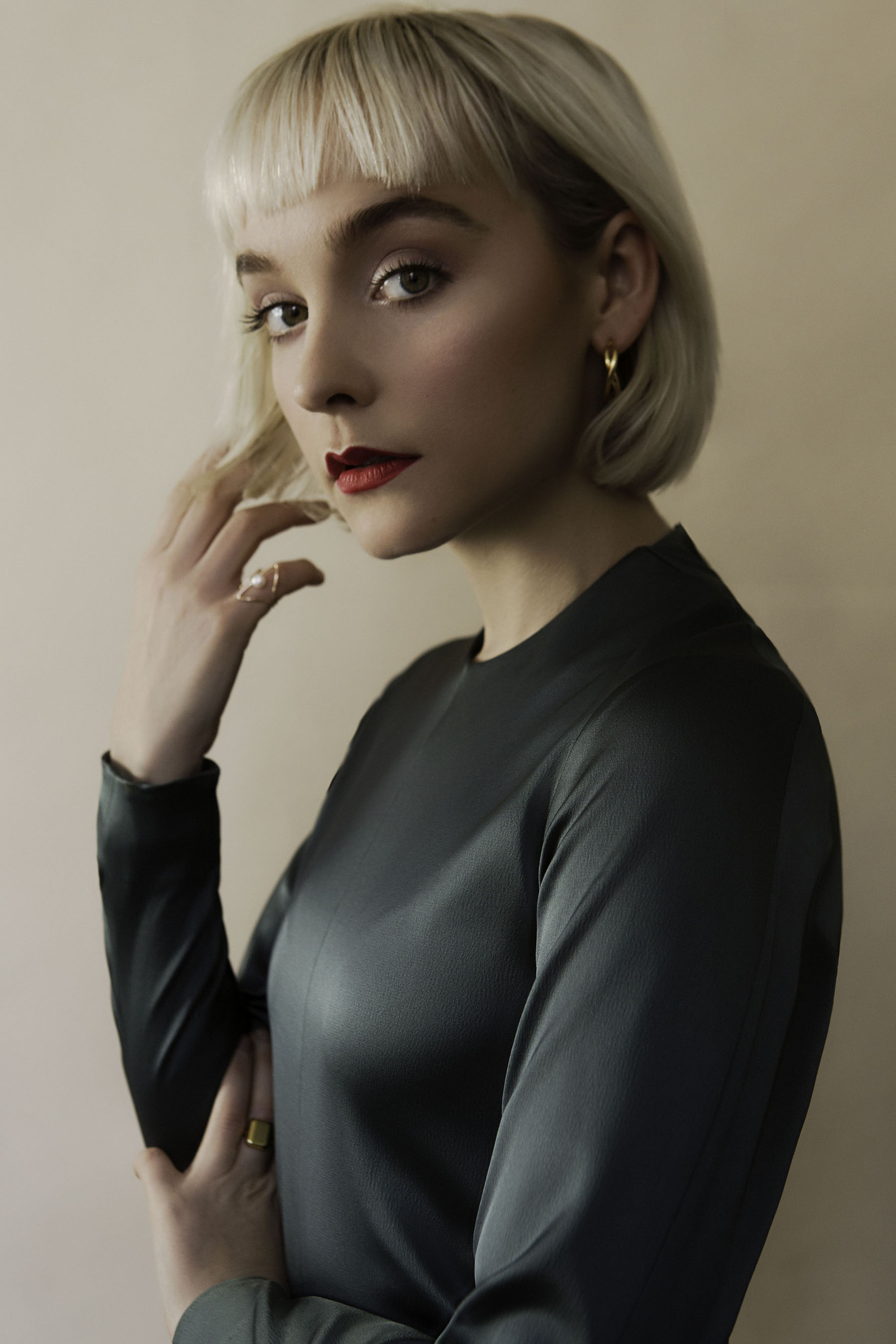 It's an exciting time for Olivia. With a stellar portfolio of acclaimed stage performances under her belt – including Desdemona in Othello (2013), Cordelia in King Lear (2014), and the role she's "most proud of", lead Hilary in Tom Stoppard's The Hard Problem (2015) – this year she's made the transition to screen, playing protective Carrie Carmichael in BBC One thriller Apple Tree Yard. Most recently she wrapped filming the BBC One adaptation of Wilkie Collins' psychological thriller The Woman In White, in which she stars as Laura Fairlie and 'the woman in white' herself, alongside Jessie Buckley and Ben Hardy. Preparing for the part, Olivia was struck by "how modern" Collins' novel was. "Honestly, I couldn't put it down," she says. "It's written in diary entries, so you get real insight into the characters – mainly Laura's sister, Marion, so you're getting a woman's perspective on that world."
Her character, Laura, an orphan who lives with her uncle and half-sister Marion, grew on Olivia once she delved beneath her sensitive nature. "On a very superficial level, you can think of her as a drip, and you can be frustrated by the things that happen to her," she says. "The plot revolves around how men manipulate Laura's situation, and what she learns about the world and how people can take advantage of her – it's a coming of age on a lot of levels. But what interests me with these younger female figures in literature and plays that people write off as being an ingénue or naïve, is: 'what's underneath all of that? Why do they have to behave in those ways?' Laura's always described through the eyes of other people, and for me that was quite freeing, to piece all of these perspectives together."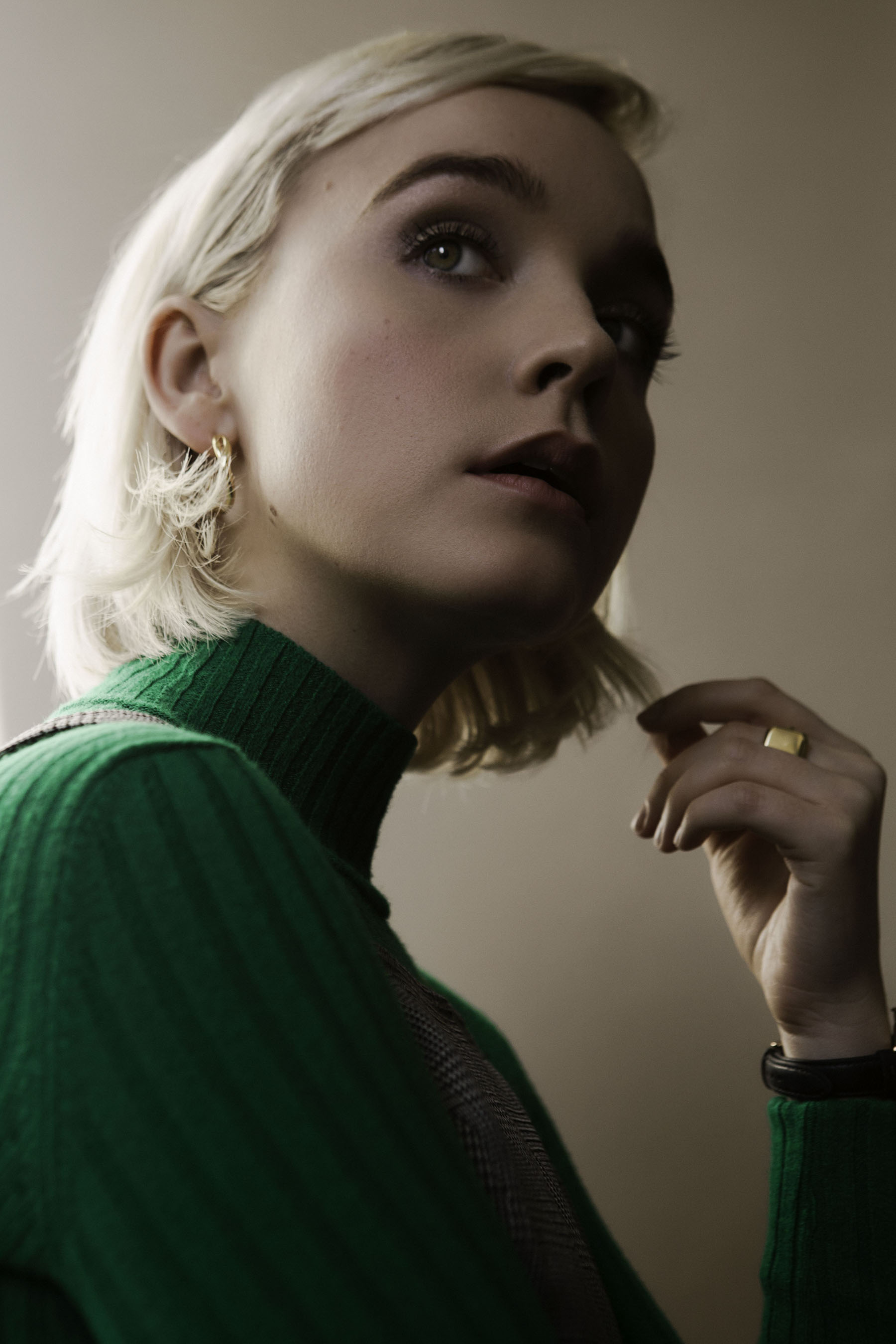 The adaptation will air in spring 2018, and for now Olivia is enjoying a rare free window, though even her downtime revolves around the auditorium. "Going to the cinema and the theatre is honestly my favourite thing to do," she laughs. "Immersing myself in those worlds is magical, even down to the smell of popcorn! I recently saw Ladybird with Saoirse Ronan. It's brilliant and Greta Gerwig's writing and directing feels so alive and real."
What's in store for the new year? "At the moment I'm trying to figure out what I can put my heart and soul into, and I'm not sure whether that's stage or screen yet. Well-written parts for women are changing and developing, but at the same time there's a lot that we have to sift through, and it's important for me to be a part of something I believe in. So yeah, I'm just figuring that out at the moment."
Rest assured, wherever Olivia Vinall's going next, it won't be boring, and we can't wait to watch her get there. Here, the British talent takes us through the cultural cornerstones of her world, from the colourful sounds of Sgt Pepper's Lonely Hearts Club Band to the cyclical structures of Samuel Beckett's Endgame.
El Día de los Muertos (Day of the Dead)
When I was about 6, I visited Mexico from America with my family. We were there over the Day of the Dead celebrations, and it's my most formative memory of experiencing colours, smells and sights that were completely new to me. I was fascinated by everyone being dressed up as skeletons and everything seemed so vibrant and joyous that I often come back to thinking about this celebration in relation to life and mortality. It stuck with me how in Mexican culture they embrace an open knowledge and discussion of life and death. Families teach the young about relatives who have passed, and once a year they take the time, over the course of three days, to clean the graves and make a meal for the dead, inviting the whole family to remember and celebrate the transitory nature of life and being. Seeing this at such a young age, I was bewildered and intrigued. I come back to thinking about it often, and about the differences in cultures in terms of dealing with grief and loss and life. It was beautiful and macabre and very life affirming. I wish we could introduce that in the UK.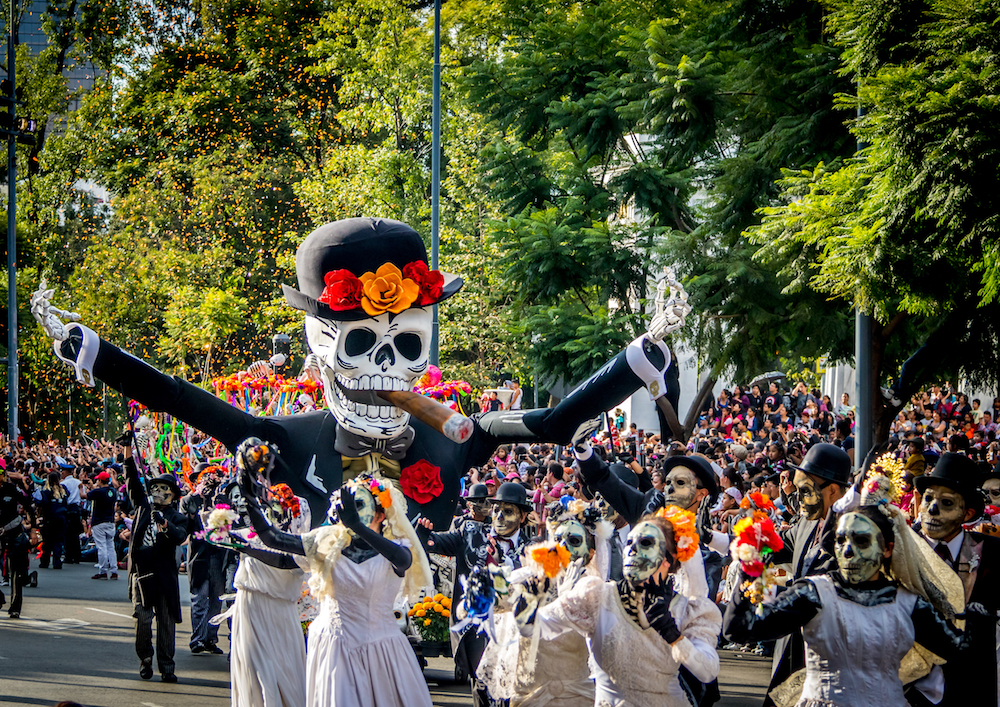 The Beatles
I mainly grew up in Belgium and Washington DC, with a couple of years in London in between each move. When we lived in America we used to go on long road trips to as many states as possible as our holidays. It was incredible seeing the landscape change so dramatically within one country from the back seat of our Oldsmobile. I remember so clearly the six tapes we always had in the car in a little grey plastic tape container that my parents played on rotation as we drove and drove. The majority of those few tapes were The Beatles, it was the first music I remember listening to and is definitely the band that began my love of music. In particular Sgt Pepper, on repeat. I could sing every note of it and it always takes me back to that time with my family and feels very nostalgic and special.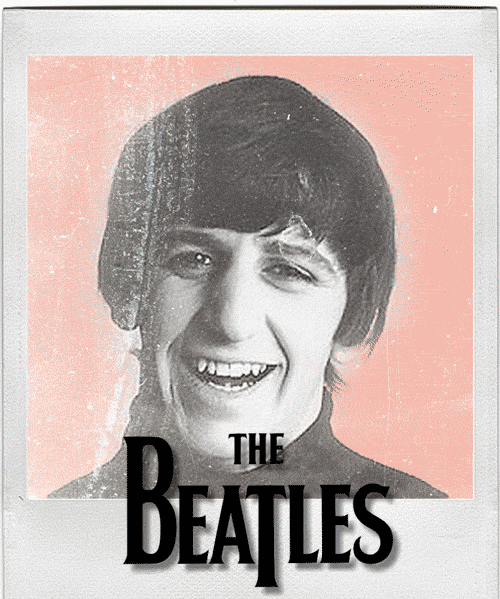 Endgame
This is the first play that I studied that changed my idea of theatre and performance. I'd never read anything like Beckett before and it opened my world to the symbolic and transformative power of playwriting and poetry. It explores rhythm and the cyclical nature of time and repetitions of routine. I played Clov in a production at University and I remember feeling liberated. It opened a door for me to new forms and possibilities within what drama and theatre is capable of.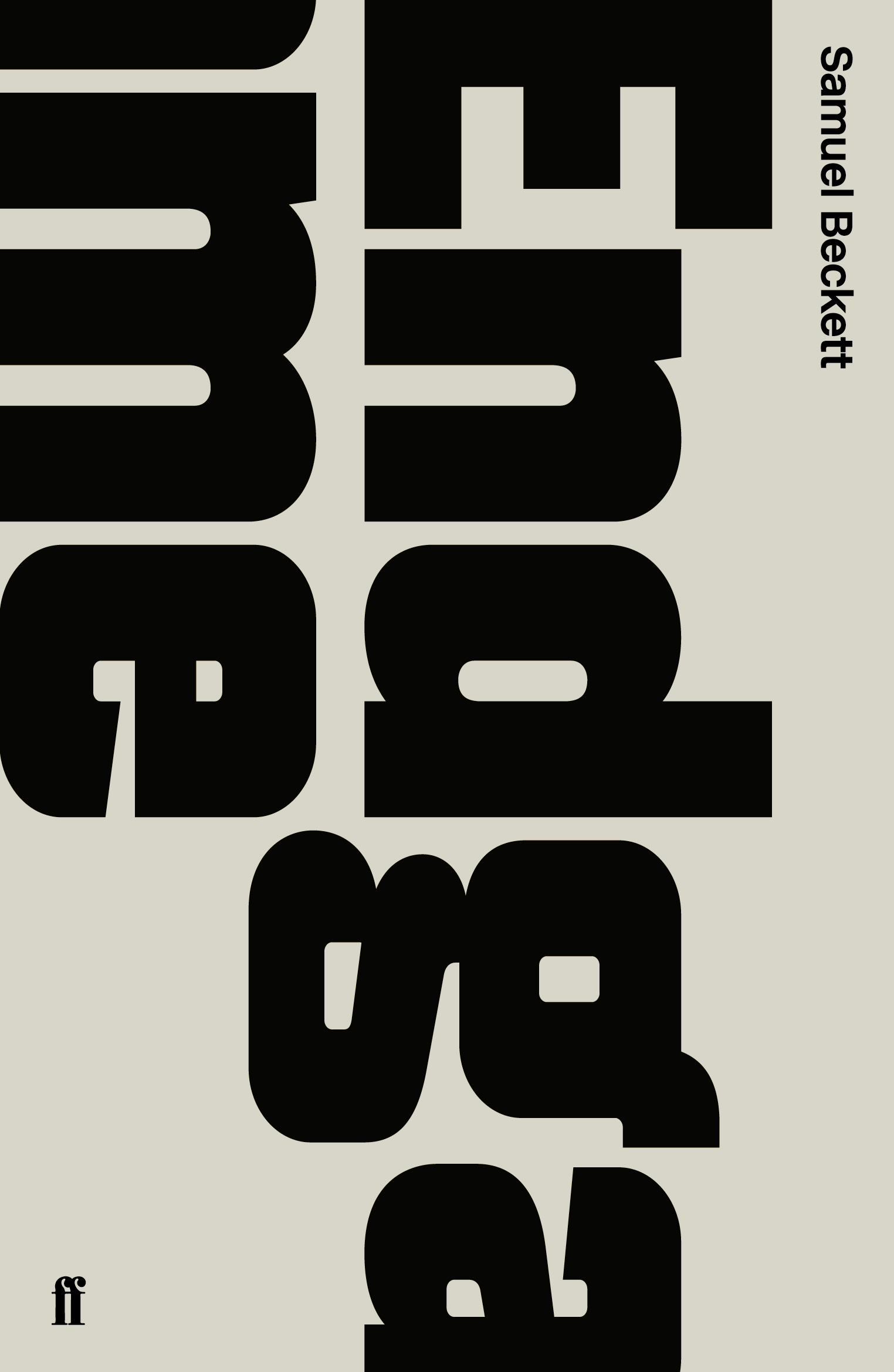 Robin Williams
Robin Williams was in so many of the movies I watched as a kid growing up that he feels intrinsically linked to my childhood. Though he's so recognisable, I always completed believed in whoever he was playing, and he made me laugh and cry almost in the same breath. I remember watching The Fisher King with my parents when I was little and it terrified me. His stand-up comedy was also genius and had this rapid-fire improvisational style that I loved. He is and was completely unique and I think played a big part in my wanting to be a performer and entertain people.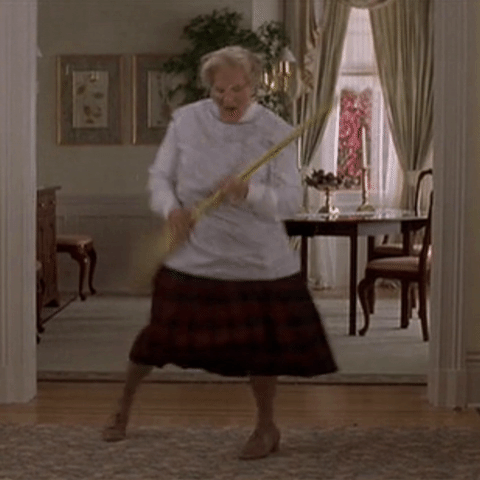 Barbara Hepworth
I remember going to visit Barbara Hepworth's house and garden in Cornwall around the age of 10. Seeing and experiencing her sculptures in her space and in nature is a moment that ignited an interest and intrigue into form, shape and texture that has permeated my interest in art ever since. Being in her studio and her house broke through the veil of the artist and made it real. It wasn't a painting on a wall anymore, it was: here are the tools she used to create that curve, this is where her hands began crafting, this is the reality of how she created the abstract. I was inspired by her as a woman owning space and creating forms. My family have always been involved in art with scale – my parents would paint and draw on large canvas' in the garden and even now my brother is an artist who paints the most extraordinary large abstract pieces, all heavily inspired by nature and the universe.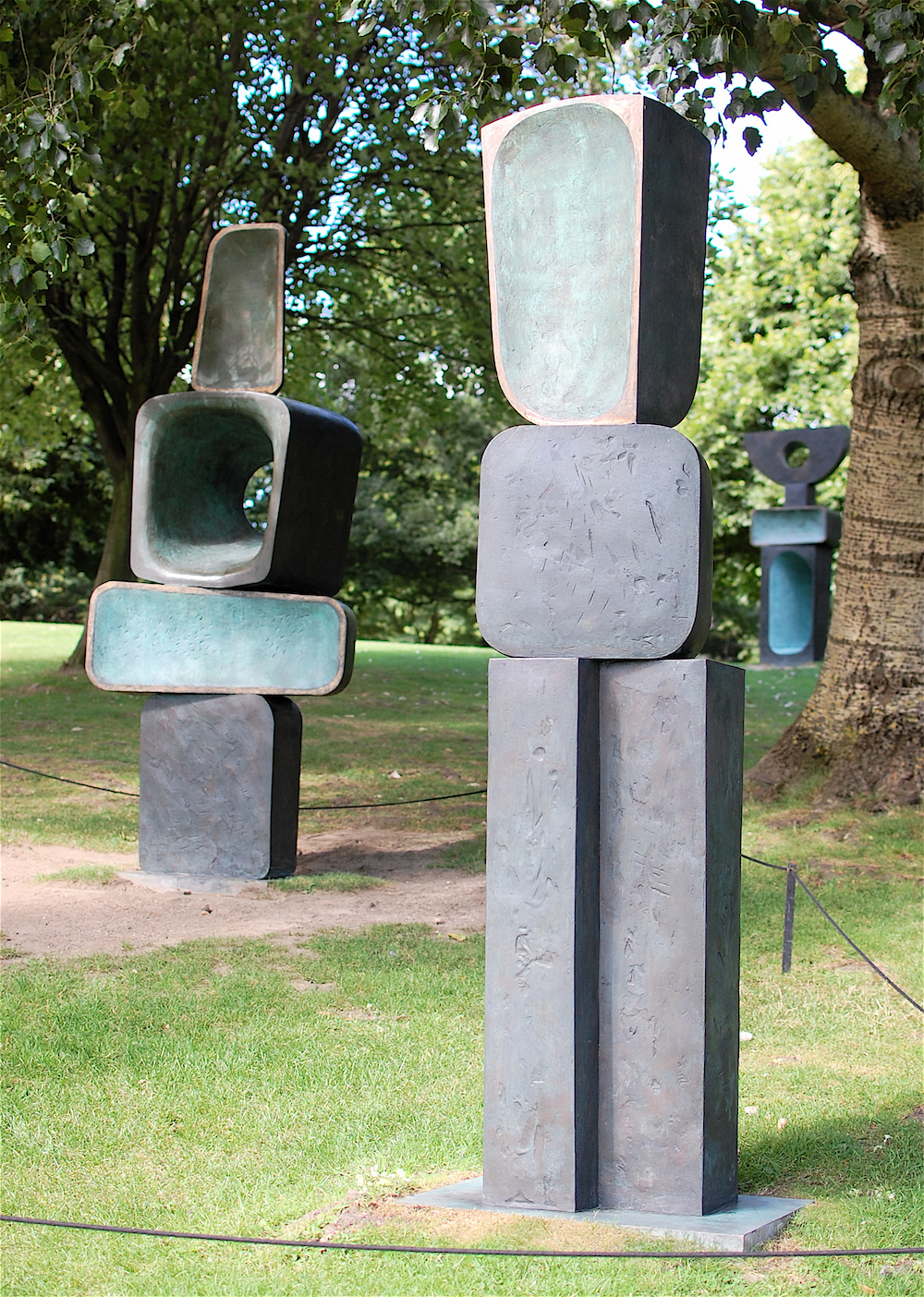 Olivia Vinall's latest project, ITV's newest 'Maigret' adaptation 'Montmartre', will premiere on Christmas Eve (Sunday December 24th) at 8:30pm