Because there is a world beyond Game of Thrones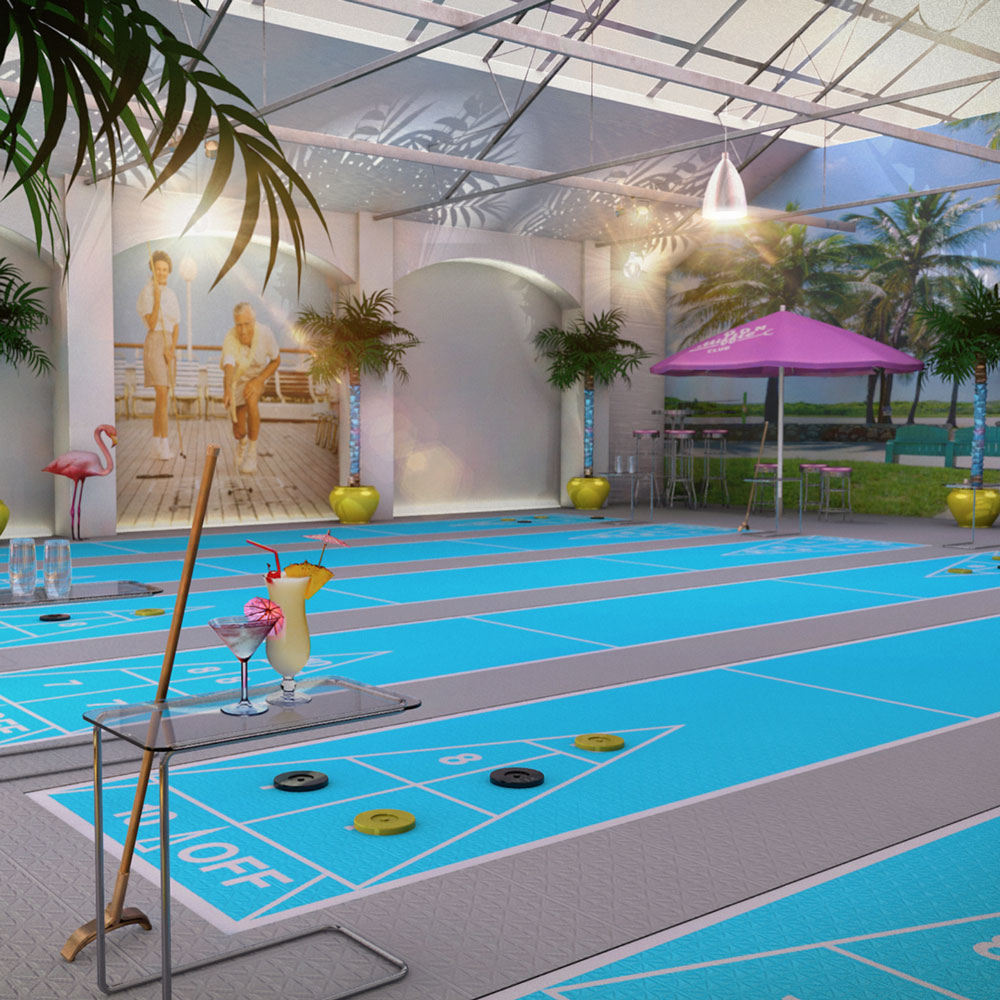 A favourite pastime of Henry VIII, shuffleboard was invented during the early 1500s but was soon banned in 1542 due to the game being, quite literally, too much fun. Shuffleboard was so addictive that workers the nation over started playing truant to enjoy it, forcing the government to step in and prohibit the game once and for all. Fast forward 474 years and shuffleboard's back, thanks to the glorious bunch over at The London Shuffle Club. This month the Tudor's version of Candy Crush is taking over 30,000 feet of a warehouse in East London and August dates are filling up fast.This time round the sport is decked out in dead cool 1980's Miami décor, and accompanied by neon cocktails and DJs spinning a soundtrack of slinky electro, funky disco and dirty tech. There's also grub from The London Pizza Club. Yes, this summer shuffleboarding's the new spinning.
Shoreditch, 18 August 2017, £40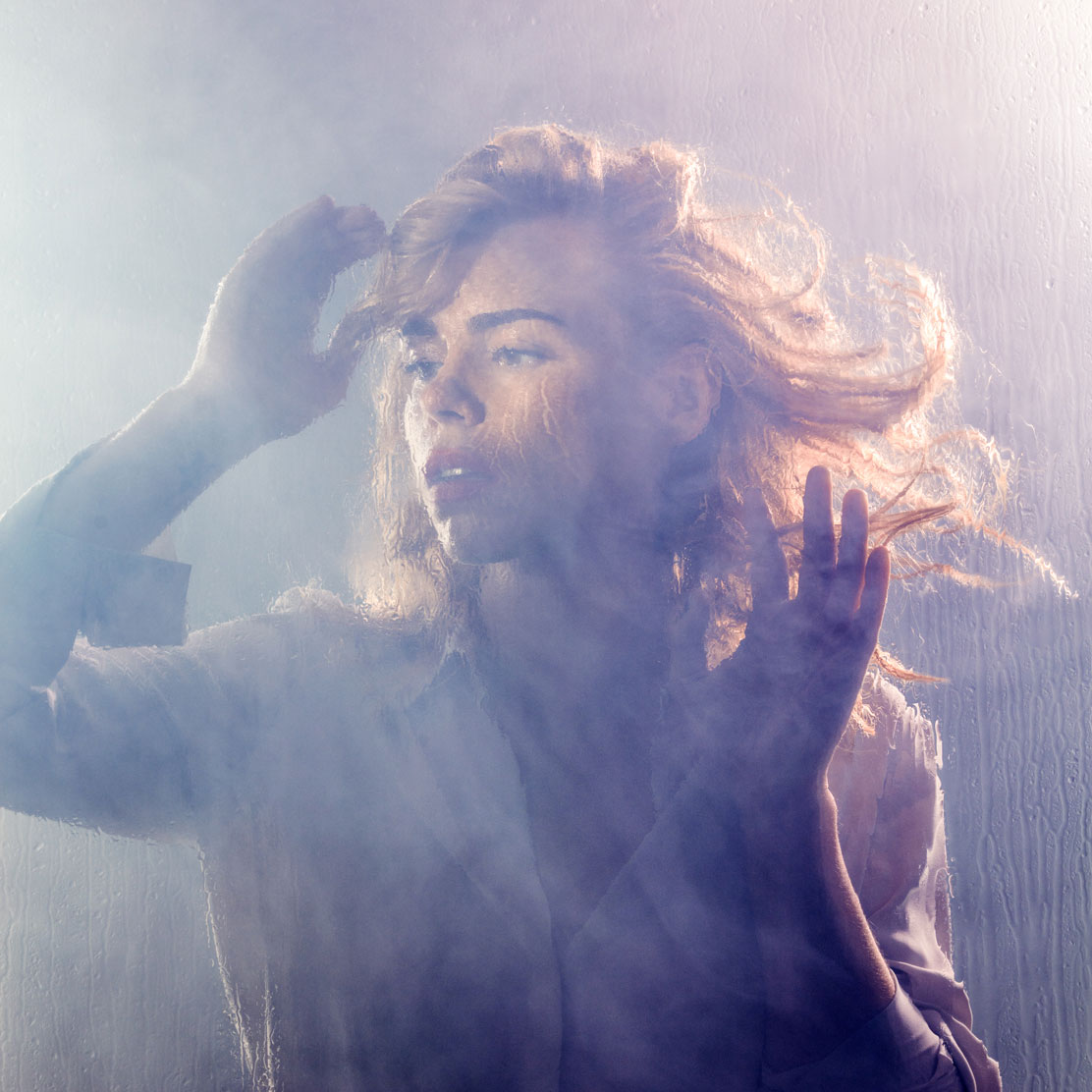 Simon Stones' reimagining of Yerma, the 1934 play about a woman who is unable to conceive, is heartbreaking. The same can be said for the new production's star, Billie Piper, who carries the story from rural Spain to our heaving capital with agonising grace. Spanish for barren, Yerma follows a charismatic journalist (Piper) who has never been interested in letting the pressure to have children define her or her career. When Porter and her partner (Brendan Cowell) move into their new home and decide to start a family, five years of childlessness follow – in which time Porter steadily succumbs to insanity. Forceful but most of all frighteningly relatable, it's no wonder the Old Vic's ticket line has been blowing up of late.
The Old Vic, Monday to Saturday throughout August, £29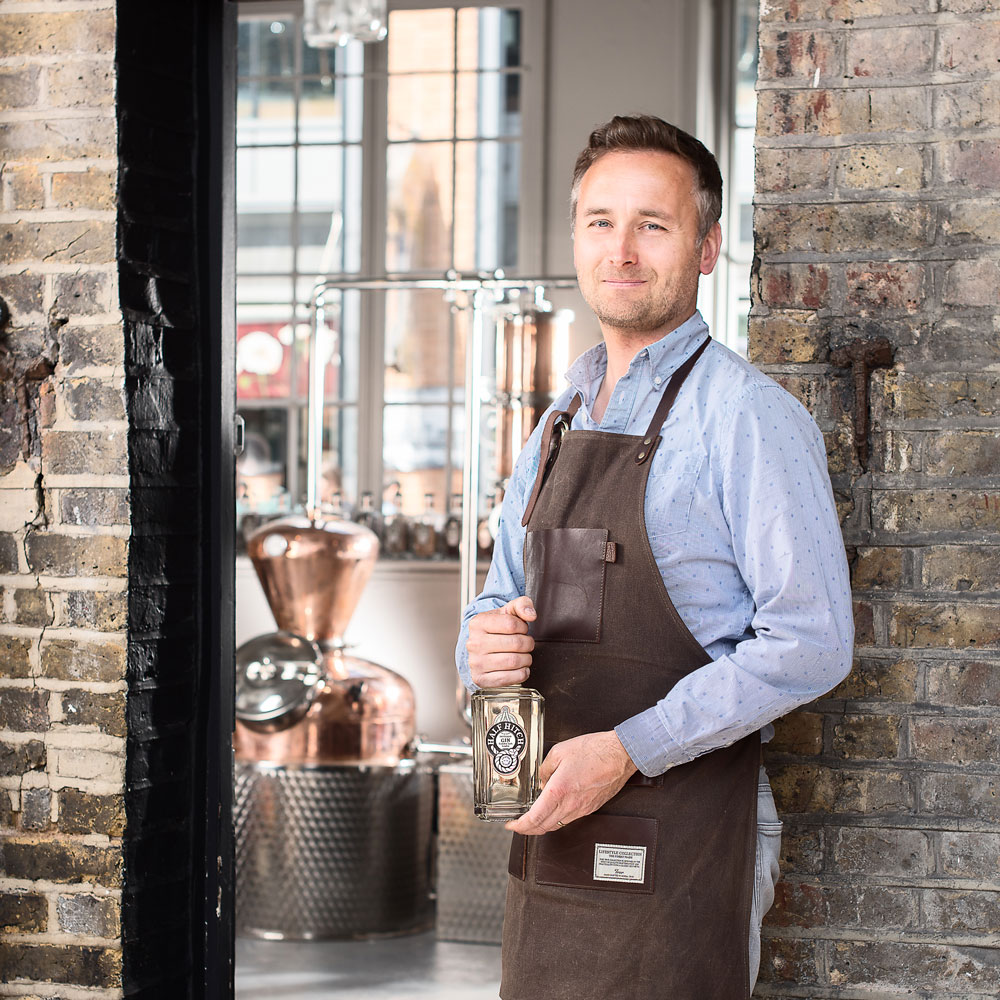 London gin genies Half Hitch are truly old school. With their Camden Lock roots and 147-year-old expertise, this is a distillery that knows the very British spirit inside out, and this summer they're putting on a handful of bespoke gin-making classes in their Camden home. Using anything from fruit to botanicals (we recommend elderberries) you'll learn over the course of an hour exactly how to concoct the perfect batch of mother's ruin. A Half Hitch distiller will be on hand to teach you all about the crafting process before you take the modern still for a spin yourself. And if all that tipple making isn't enough, you'll totter off home with not only a 100ml bottle of your own personal blend, but also a bottle of Half Hitch's own gin. Your next BBQ is going to be a serious win.
Camden Market, Throughout August, £50
Fahrelnissa Zied at Tate Modern is our exhibition of the month, no question. Why? Well, the international avant-garde artist has been transporting viewers to her own version of psychedelia since 1950s with her stunning kaleidoscope paintings. And while many may be unfamiliar with Zied's name – this is her first major retrospective – her abstract works have long been firm PHOENIX favourites. After ten minutes with Istanbul-born Zied's inspiring, blisteringly hued canvases, we expect they'll be some of yours, too. Go get some colour in your face.
Tate Modern, 13 June – 8 October 2017, £12.50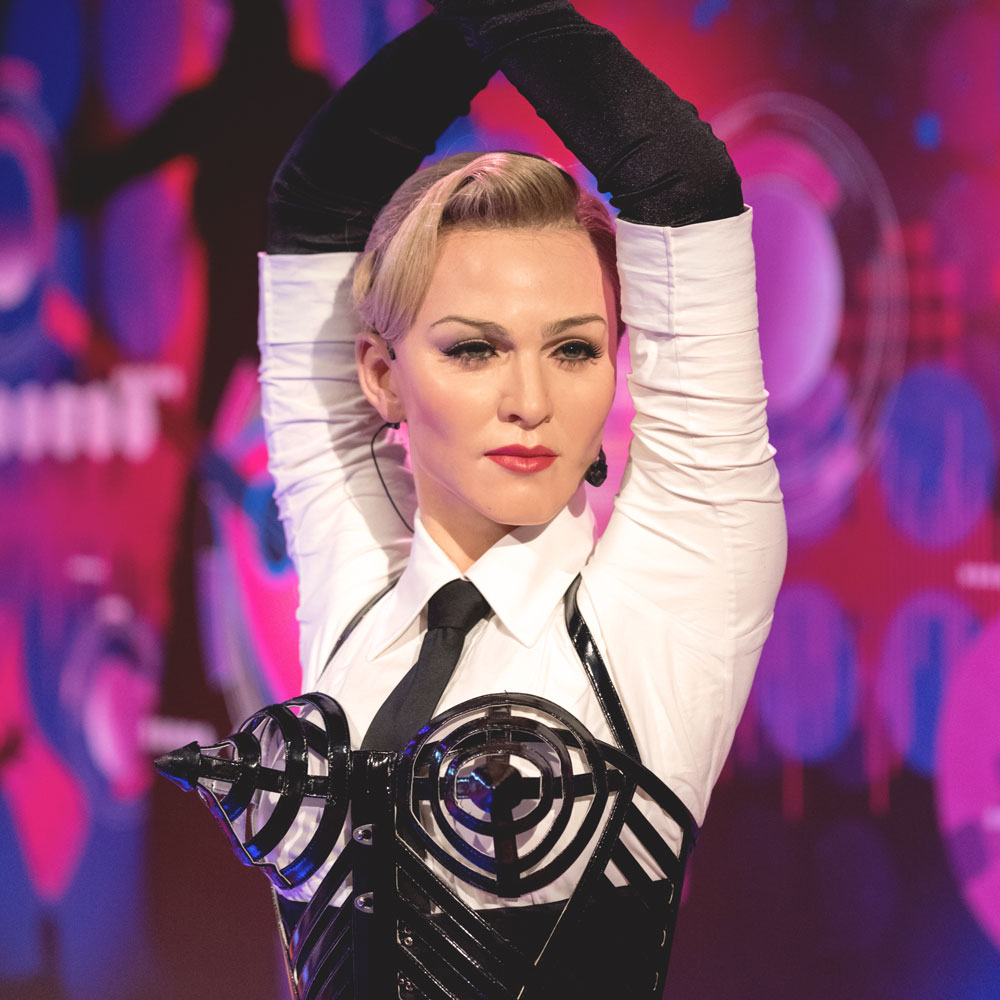 Pop legend and owner of one of the most iconic wardrobes in history, Madonna turns 58 this August. What better way to celebrate than by knocking up some look-at-me lingerie of your own? Seeing as the superstar's conical bras have given us four decades worth of #outfitgoals it only seems right that chameleonic arts and crafts boozer Drink Shop Do are hosting an evening of bra-crafting over drinks and snacks. They'll provide everything you need to make a vogue-worthy specimen glam enough to get Jean-Paul Gaultier hot under the collar – although you will need to provide your own hairbrush for singing into.
King's Cross, 2 August, free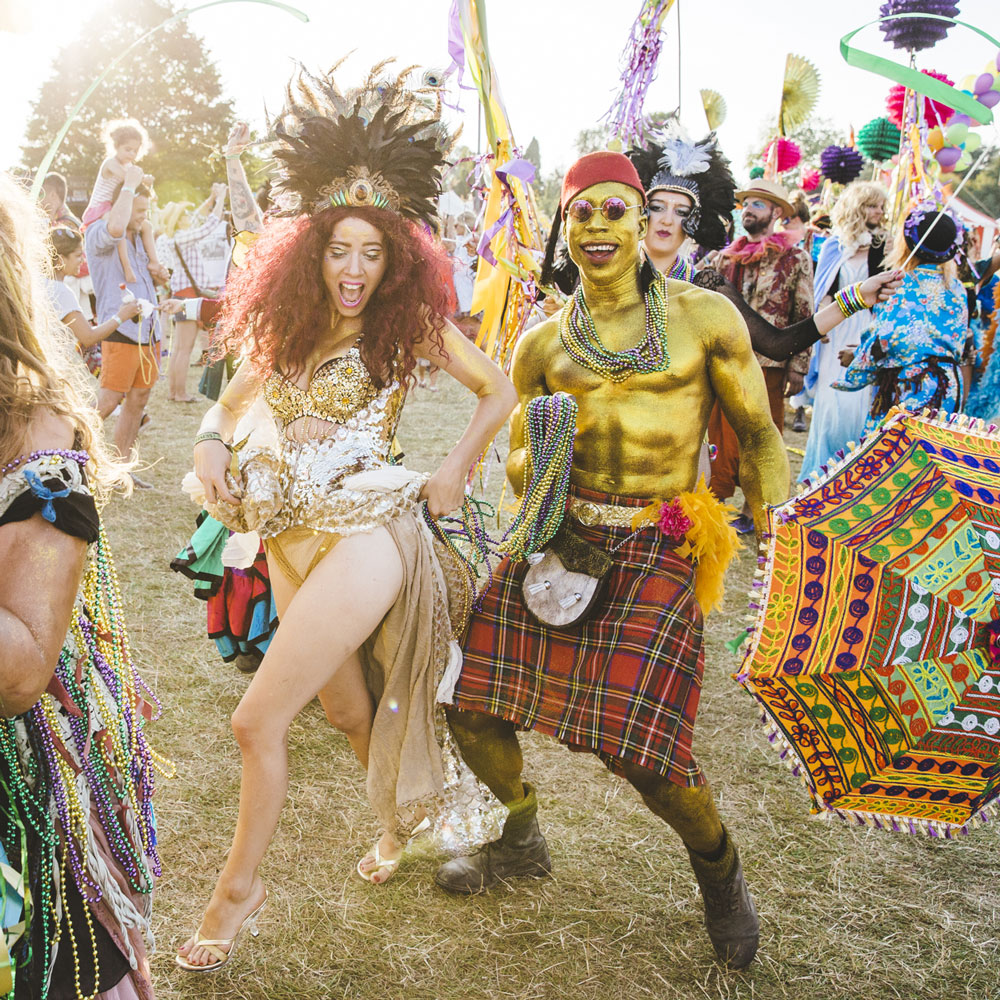 Set in the lush Oxfordshire countryside, Wilderness Festival really has something for everyone. From Grace Jones to morning running clubs, long table banquets with star chefs such as Nuno Mendes (The Chiltern Firehouse) and Yotam Ottolenghi, taxidermy, comedy, contemporary dance, philosophy talks, meditation, wild swimming in the lake, and much, much more. Musical highlights include Bonobo who will play tracks from his stunning new electronic album Migration, British rap talent Ray BLK, as well as ska and reggae legend Toots and the Maytals. After dark head to The Valley stage for a rave in the forest with Jackmaster, Eats Everything, PHOENIX favourite Nightmares on Wax, and disco good-timers Crazy P. 
Cornbury Park, Oxfordshire, tickets from £168.50 + booking fee
The award-winning Regent's Park Open Air Theatre has a stellar line-up this summer, but our pick has to be Matthew Dunster's adaptation of Dicken's A Tale of Two Cities. Set in one of London's best urban green spaces, his depiction of the conflict between aristocracy and democracy during the French revolution has never seemed more fitting, as many of us ask how much more those in power think Europe's poor can take.' It was the best of times, it was the worst of times; it was the age of wisdom, it was the age of foolishness; it was the spring of hope, it was the winter of despair; we had everything before us, we had nothing before us…' Go.
Regents Park, 7 July – 5 August, £25-£48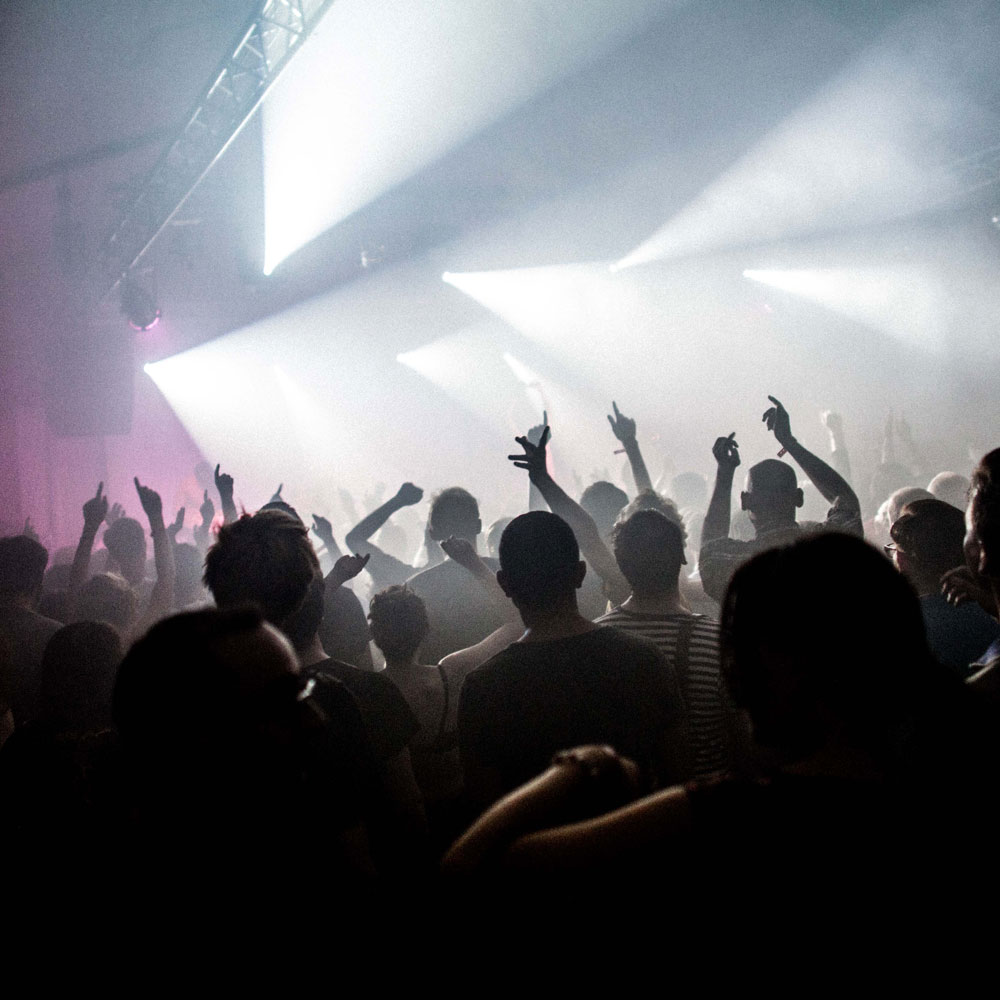 For one weekend every August, London Fields becomes home not just to disposable barbeques and ukuleles – but one of the most eclectic and adventurous festival line-ups seen on British soil. With a knack for bagging the best cult gems, Visions returns for its fifth year with a bill sporting the likes of rockers Liars, Norwegian performance artist Jenny Hval, the electrifying energy of five-piece Pumarosa plus the weird, ecstatic dance-pop of SOPHIE. Also on offer will be stalls from a glut of street food superstars, a record and zine fair, flash tattoos and screen print sessions – not-to-mention a string of most likely sweaty and most definitely off-the-chain after parties. Oh, and did we mention Visions also hosts an annual dog show? There's only one place to be this August for fans of everything, ever.
London Fields, 5 August 2017, £30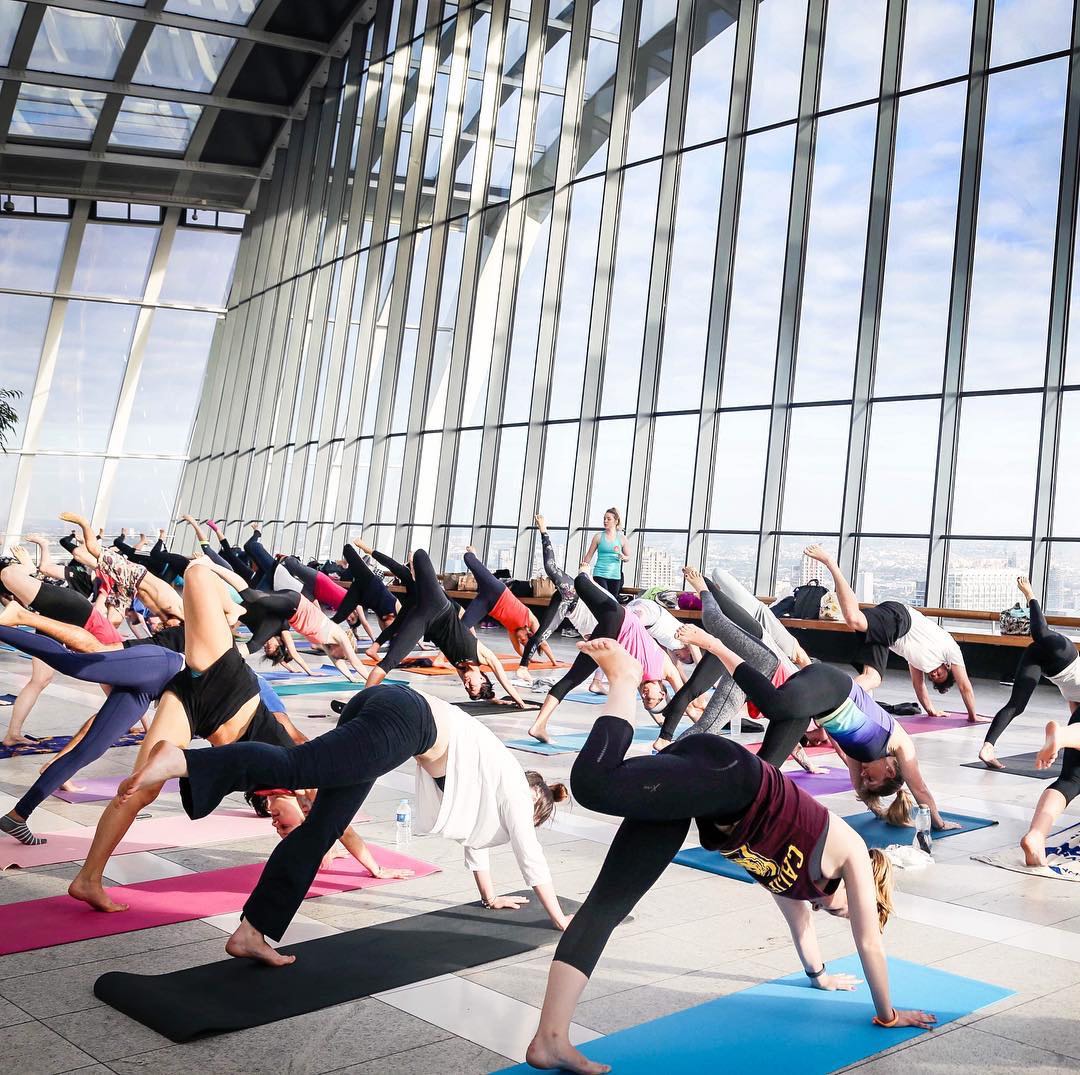 Even without spectacular sunrise views across London, yoga is one of the most peaceful, rejuvenating experiences achievable. So what happens when you take it up a level – or 36? This month London's Sky Garden is hosting a string of Sunrise Yoga & Breakfast dates, letting you take to the mat and contemplate the skyline in-between downward dogs. Set among the greenery of Sky Garden's lush botanical paradise, the classes' dynamic, vinyasa flow style makes them suitable for all abilities and levels. Kicking off at 6.30am on weekdays and 8.30am on Sundays, each class runs for an hour and is topped off with a scrumptious breakfast buffet served a floor below in Sky Pod Bar. Not a bad way to kick off the day.
Sky Garden, Monument, throughout August, £20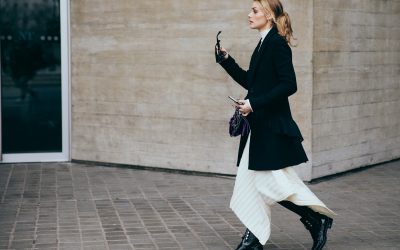 From bloggers to Editors-in-Chief, we round up the best of the street style contingent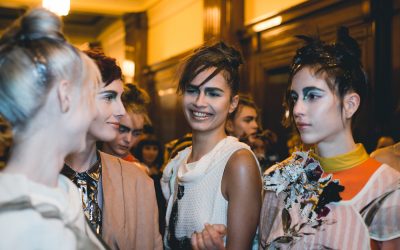 The eco-friendly brand presented a painterly, nature-inspired collection for their second catwalk appearance