Military ruins. Fish fiestas. Literary heritage. There's infinitely more to this magical Caribbean island than gold-sand beaches
It's 8am on the golden curve of Labrelotte Bay in Gros Islet, northern Saint Lucia. The beach is deserted save for a couple of cinnamon-coloured zenaida doves, who trundle across the sand, eyes beadily seeking out stray morsels of my saltfish and scrambled eggs. As light floods the bay and crystalline waves kiss the shoreline, clusters of giant palms nod in a soft breeze, hammocks swaying sleepily between them. Above and beyond are hills, high and green, blanketed in dense jungle.
This is how a day starts at luxury resort East Winds, which has operated as a hotel since the 1950s and was the first boutique hotel built on the island. So far, so honeymoon backdrop. But really, this tranquil spot is well-placed for discovering what lies beyond the island's romantic persona. From the soaring twin Pitons and Sulphur Springs of the south, to the raucous street parties and bustling markets of the north, St Lucia is as rich in surprises as it is in jaw-dropping beauty.
For adrenaline junkies, there are treetop zip wires to conquer, mountains to climb, and reefs to dive. Nature lovers can explore the rainforest with a botanist, then browse whole foods and organic spices in the buzzing local markets. The island also has a rich and fascinating literary history, which East Winds will be exploring from November 2019 with inspiring creative writing retreats.
Whether your dream itinerary involves hiking military forts, dancing the night away at Rodney Bay's Fish Friday, or putting pen to paper in the company of local authors, St Lucia delivers. Here's our pick of what to do in this welcoming, sun-drenched island.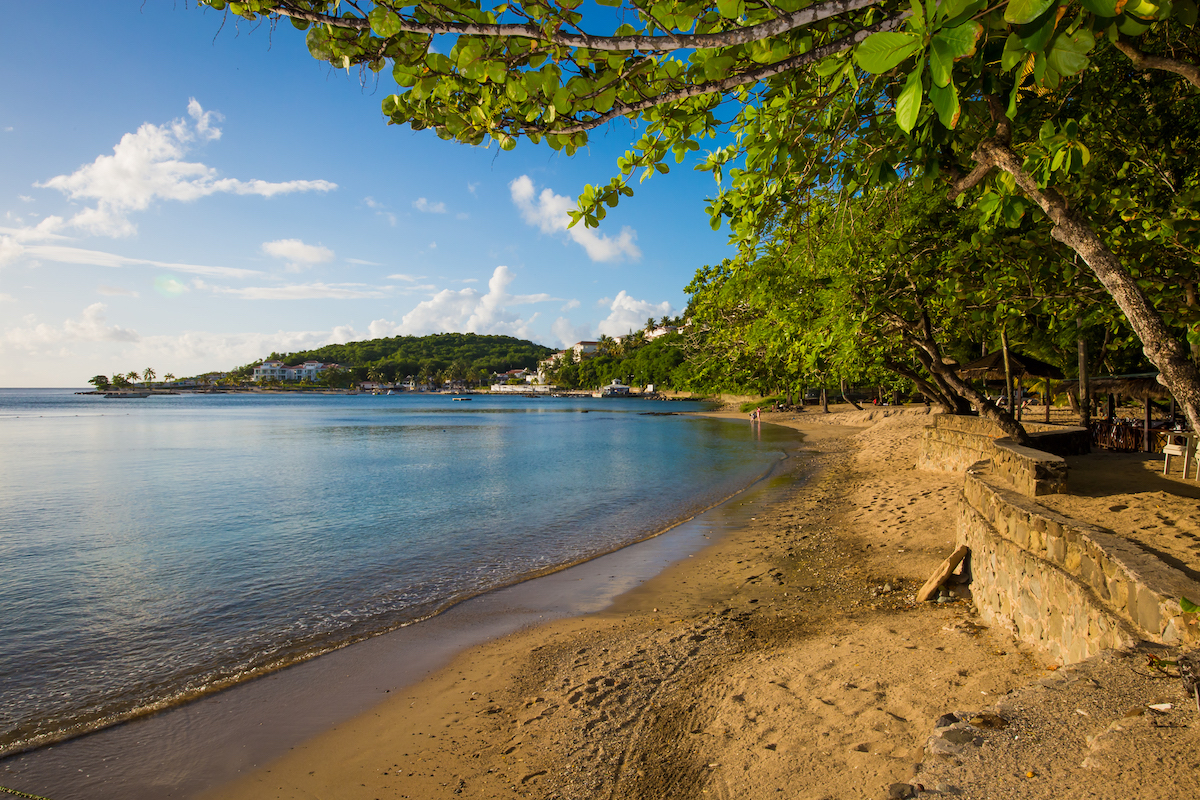 East Winds beach, Labrelotte Bay, Gros Islet
East Winds, Gros Islet
One of the most historic resorts in Saint Lucia, East Winds does things differently. To start with, there's the design. While other local hotels have veered towards marble and glass, East Winds delivers an upscale take on quintessential Saint Lucian style with its traditional mint green cottages and ocean view suites, which are decorated in a tasteful blend of neutral tones and moss-green accents. Think imposing wooden bedheads, white linens and framed antique maps.
In the new bathrooms, spacious curved rain-shower units bring the outside in with shuttered windows shielded by greenery, and basin units made from local sustainable wood. My private terrace looks out on lush gardens designed for privacy. In the 50s, East Winds was owned by a botanist who began turning the garden into a rainforest, and today the site is abundant with over 150 types of plants, from breadfruit trees to fishtail palms.
Located down a quiet road, East Winds is tucked away, sandwiched between the ocean and a ridge of green hills. The landscape is unsuitable for under-8; guests tend to be couples or families with older children. Herbs and veggies are grown onsite for the kitchen, which serves some of the best food I've eaten at an all-inclusive (don't miss the succulent king fish with fiery mango salsa) along with excellent house wines. All that indulgence can be worked off with yoga in the pavilion or a swim in the private pool, followed by a heavenly treatment in the open air spa, sound-tracked by birdsong.
In the summer months, superior cottages start at US$630 per couple per night plus tax. All inclusive of all food and drinks and activities at the hotel.
Left to right: East Winds Superior Cottage, Ocean View Room, yoga pavilion, beach area
Discover the island's literary heritage with a creative writing retreat at East Winds
Take inspiration from Saint Lucia's immense natural landscapes at a creative writing retreat set in the idyllic grounds of East Winds, headed up by literary editor Victoria Pepe. A blend of African, French and English cultures gives this island a richly complex identity which, combined with its geographical splendour and literary history, makes it a magical spot for putting pen to paper. Nobel Laureate Sir Derek Walcott takes the title of St Lucia's most famous writer, and while preparing the course Pepe was "really inspired by his epic poem Omeros, which is primarily set here and brings the island vividly to life."
The 7-day course, open to all, is broken into 6 modules – Finding the Story, Point of View, Structure & Plotting, Characters, Dialogue, Editing – and interspersed with yoga and pilates in East Wind's idyllic pavilion, rejuvenating spa treatments and boat excursions. There's also the chance to meet some of St Lucia's most talented new-gen writers, such as Vladimir Lucien, who will talk about the St Lucian writing tradition as well as his own writing process. From learning how to build tension and conflict, to scene-setting and creating multidimensional characters, Pepe has designed the course around "short exercises to get the creative juices flowing and help everyone apply their learnings to the page".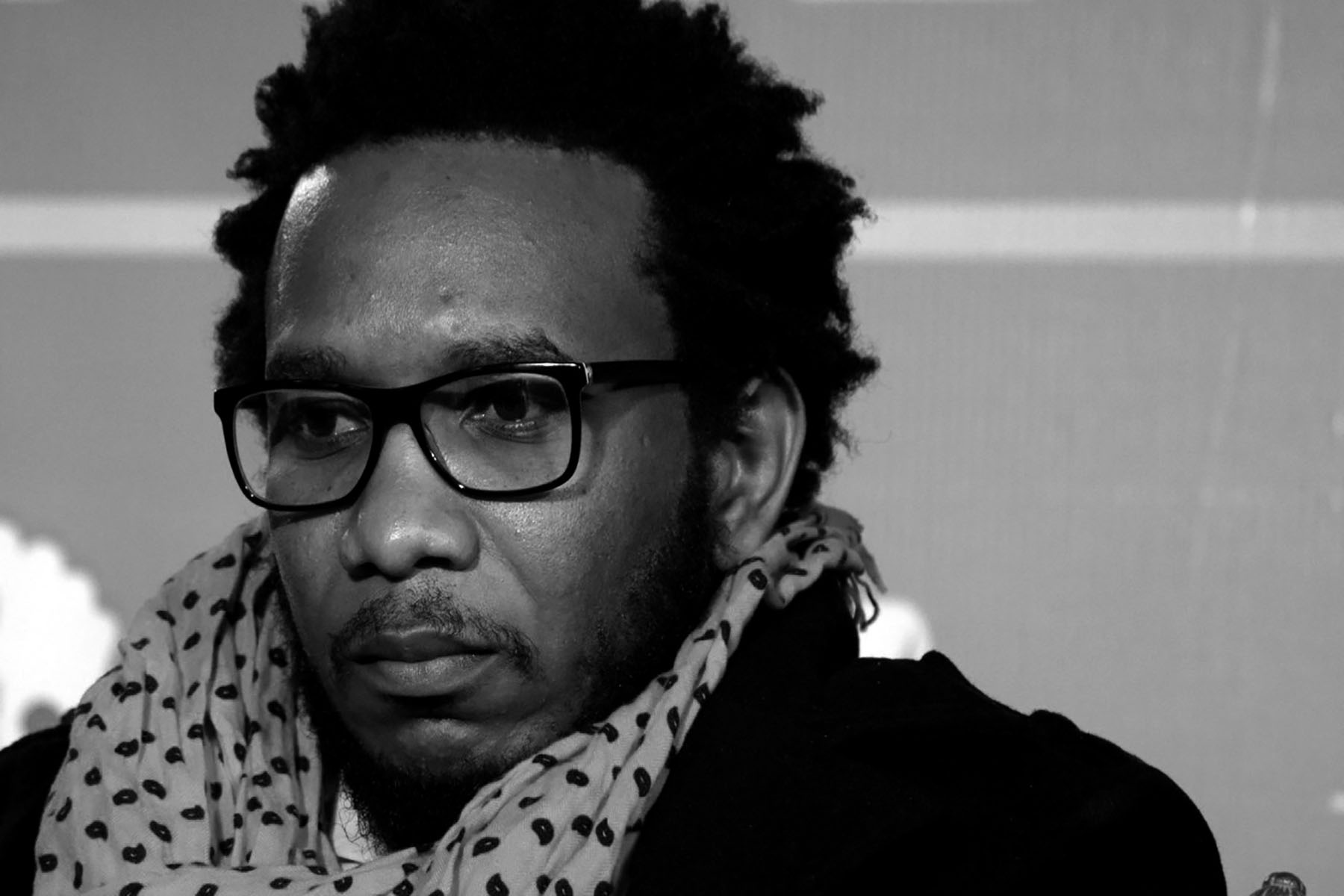 Saint Lucian author Vladimir Lucien
ITC offers East Winds Creative Writing Retreat 9 – 16 November including writing workshops, garden tour, cookery class with in house chef, meditation session with in house yogi, day boat trip to see the Pitons, Soufriere, the Sulphur mud baths and snorkelling with lunch on board the boat plus save 25% on all-inclusive Autumn accommodation rates. Prices from £2,449 per person. Based on 2 adults sharing a Superior Cottage for 7 nights on an all-inclusive basis including return economy class flights and private transfers. (info@itc-uk.com; 01244 355 400) 
Hike Fort Rodney in Pigeon Island National Park  
A climb up the ruins of this military fort, once used during the battles between the French and the British and now set in 40-acres of protected national park, gives breath-taking views of the northern tip of the island out over the glittering waters of Rodney Bay, with green peaks soaring above sail boats and foam-tipped waves. It's best to walk in the cool of the morning, then descend to Pigeon Island beach for a swim. The second, northern-most bay is quieter and, even better, close to sea-facing restaurant and café Jambe De Bois, where you can watch boats bob beside a wooden jetty over ice-cold Piton beer, spice-laced chicken roti and curry lamb.  
Pigeon Island National Park, Gros Islet, entry USD$10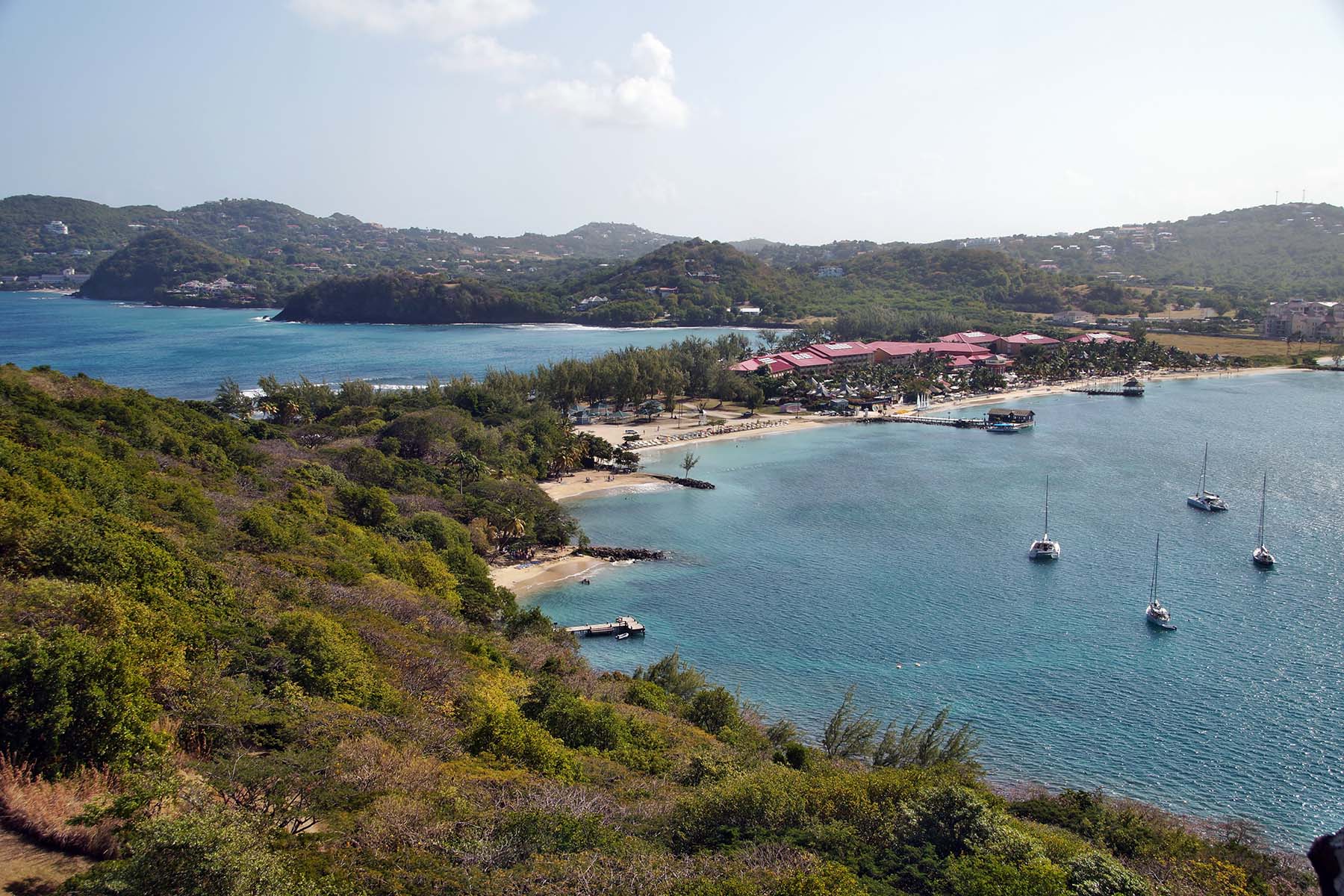 View of Rodney Bay from Fort Rodney
Party like a local at Fish Friday in Rodney Bay
Flowing beer. Blaring island beats. Sizzling fish fritters, flame-grilled dorado and king fish. This raucous, colourful street party, also known as the Jump Up or Fish Fry, takes place every week in the narrow streets of Gros Islet, and the food is nothing short of delicious. Grab a beer from a cooler, plate up on barbequed seafood, and nab a place at one of the communal tables. For a true taste of local nightlife, this can't be beaten.
Gros Islet, north of Rodney Bay Village, 8pm-late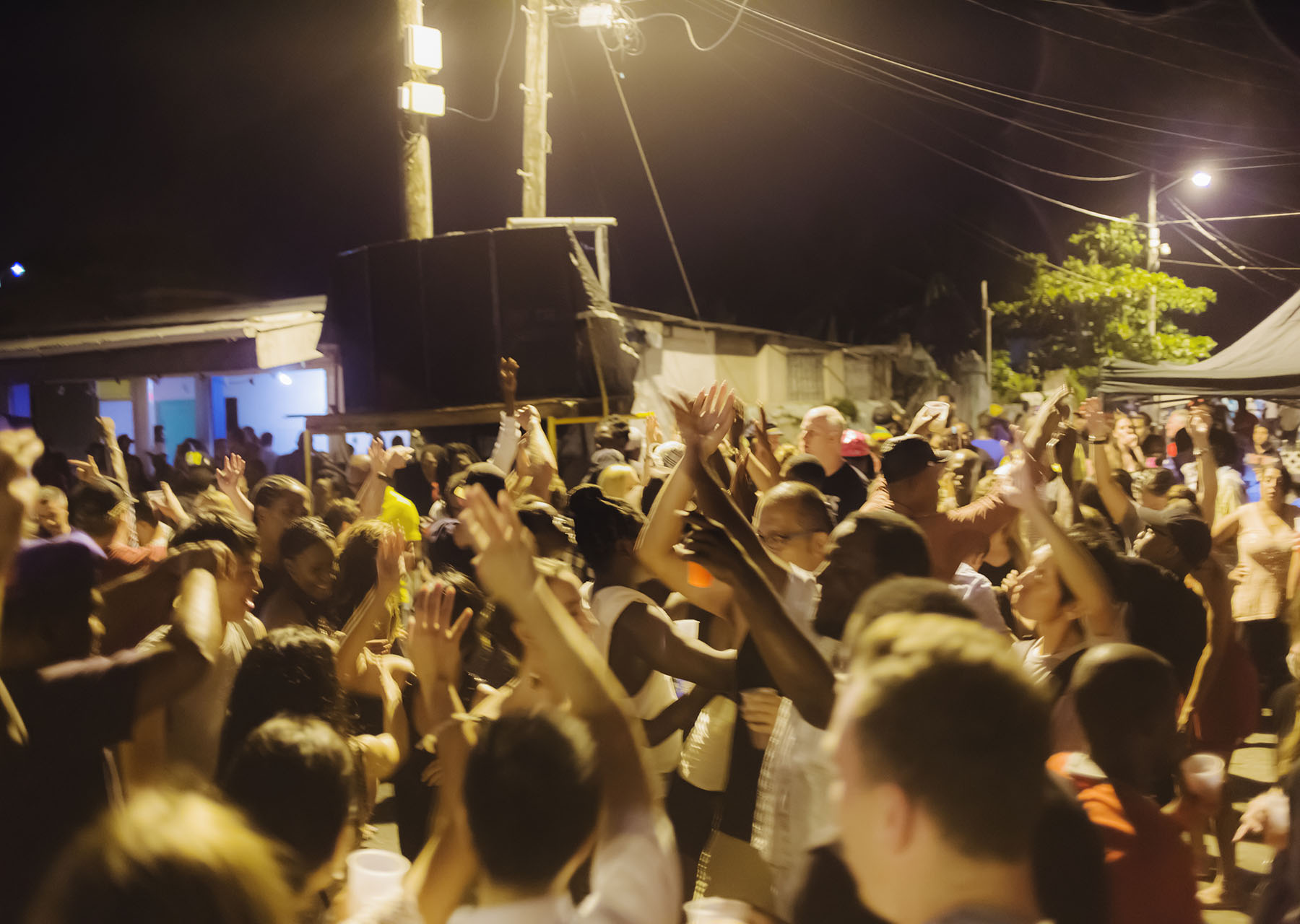 Fish Friday in Rodney Bay, Gros Islet
Bathe in Soufrière's skin-healing Sulphur Springs
Fancy covering yourself head to toe in sulphur-rich mud? This active geothermal area – also known as 'the world's first drive-in volcano' – is produced by a weak spot in the crust of a collapsed crater, resulting from volcanic movements 410,000 years ago. The mud itself has multiple skin benefits, helping to treat everything from psoriasis to acne. I can vouch for the fact that it does wonders for sunburn and mozzie bites.
Soufrière, Entry EC$20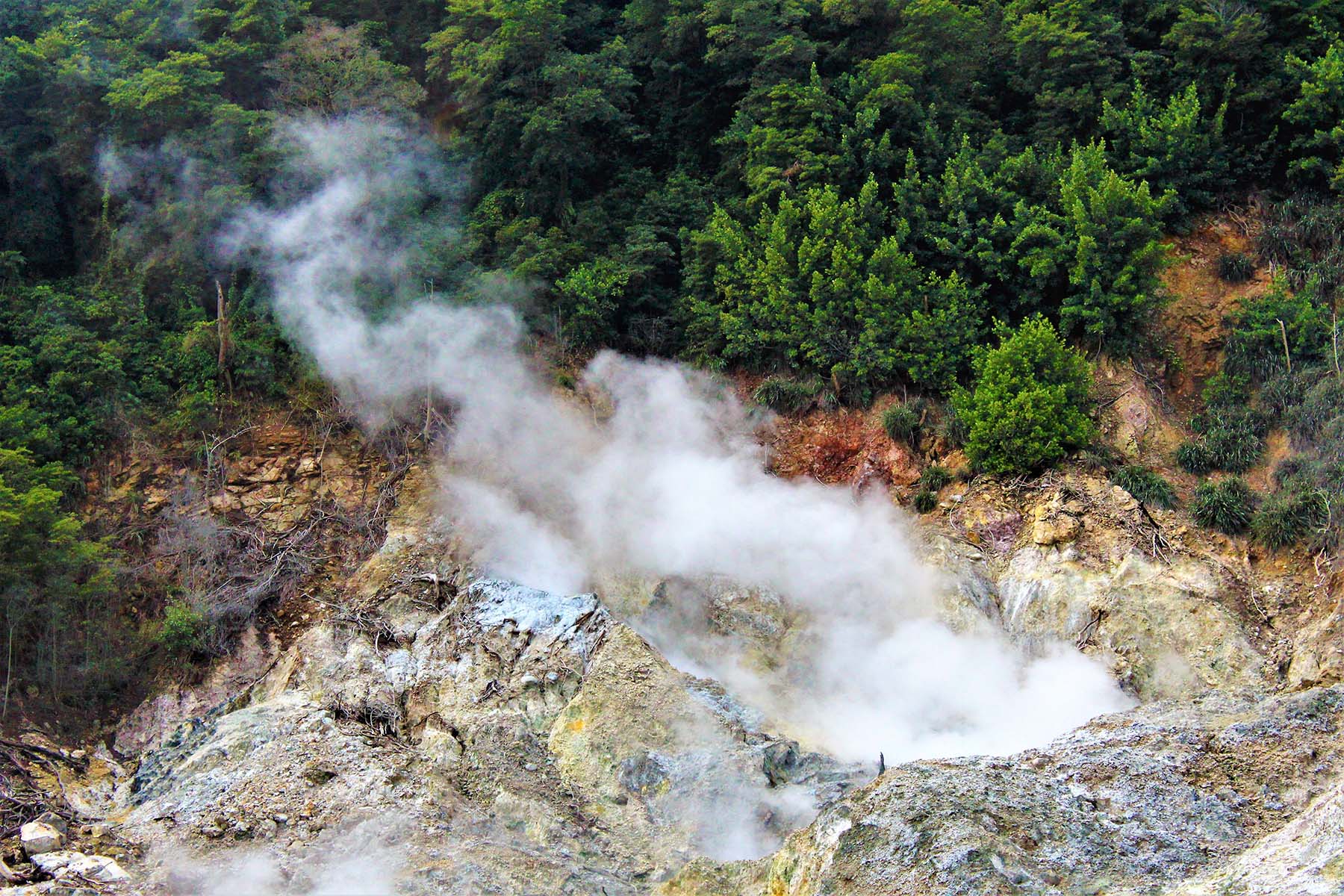 Sulphur Spring, Soufriere
Climb the majestic Pitons
Emblematic of Saint Lucia, the tapered green peaks of the Pitons are essential to any visitor's hitlist, though to hike them is a challenge. Standing at 2,619ft, Gros Piton can take between 3 and 6 hours in one direction, so an early morning start is essential. As you ascend, rolling coconut groves and hotly coloured fishing villages stretch out before you, and up at the top, the views of Soufriere, Vieux Fort, and the island of Saint Vincent, with the Choiseul and the Maria Islands below, are worth the slog. Gros' sister, Petit Piton, is easier to climb at 2,461ft. Local guides are required for either climb, with prices typically starting from around $45USD (plus tip) per person.