Think the X-Men meets dark Victoriana. 
Laura Donnelly is excited. 
And not just because she's sporting a giant badge proclaiming she was very brave at the dentist (she would be, we have no doubt, but it's a keepsake from her child's visit earlier in the afternoon).
No, she's excited – and rightly so – because she's fronting The Nevers, a major new female-focused, kick-ass, gothic action TV series on HBO, set in Victorian London and from the bubbling imagination of Buffy creator Joss Whedon. As we meet, the new trailer has just dropped, and it's wild.
Magic and mystery, mind-bending supernatural powers, bloody fights and glorious steampunk costumes. Girl power in black, with bite. 
It's quite a difference from the thoughtful, smouldering Donnelly so many have seen burning up the boards on the London stage – especially in the two moody Jez Butterworth theatrical blockbusters The River and The Ferryman. And she loves it.
"Yeah, I'm beating people!" she grins, when asked about scenes of her character pummelling villains. "I loved learning how to fight, how to get fit." It wasn't a quick journey from slight, genteel thesp to jump-kicking beatdown queen though: "I really needed to start from scratch: luckily I have a background in gymnastics and dancing, but the stunt team did a little trial, saw my abilities, then organised six weeks of intensive stunt training and learning the fights. And that was just for episode one!"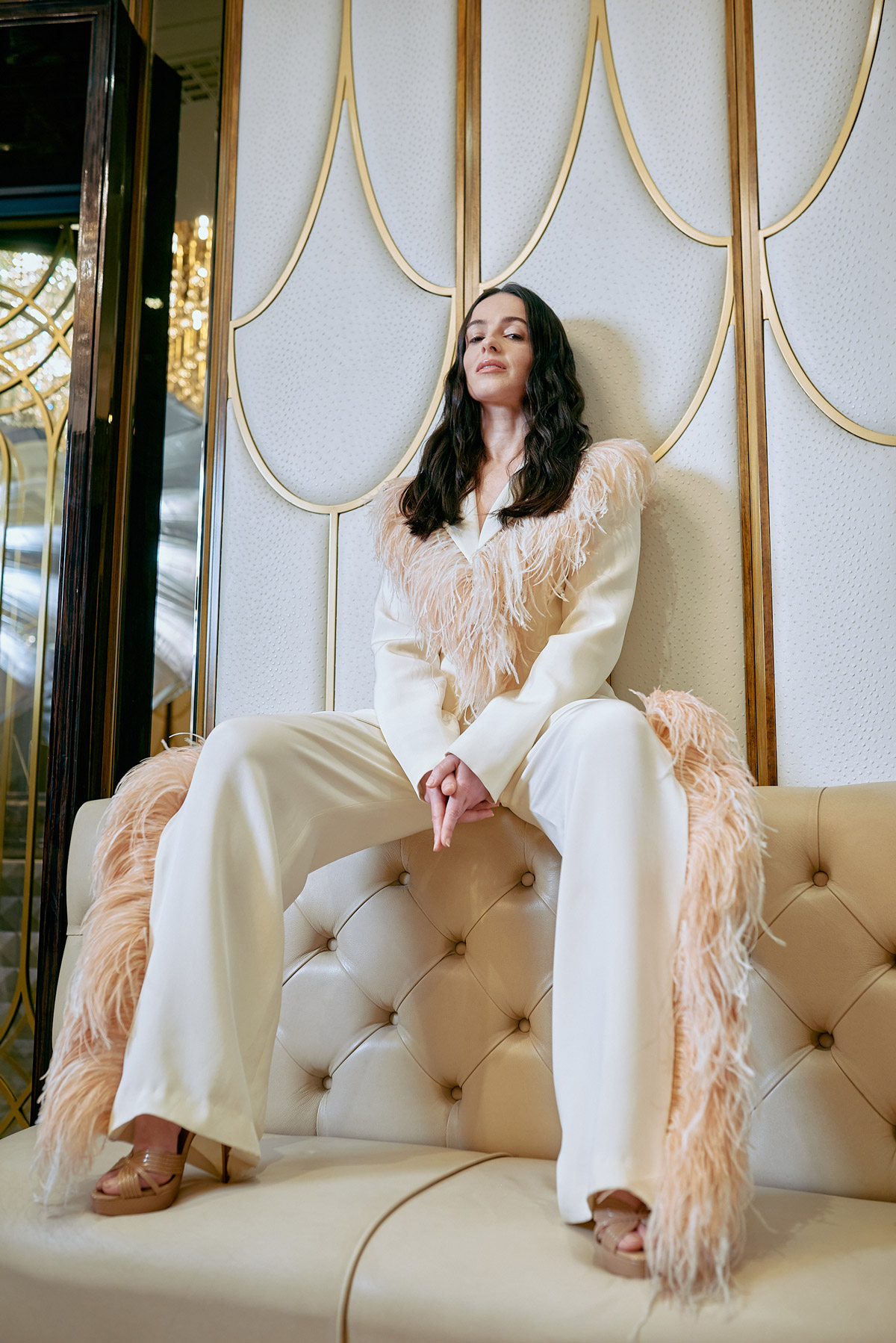 She laughs at the thought. "They kept coming: another three fights in episode two!". It's enough to drive most lockdown-lethargic thespians to tears, but not Donnelly: "It's one of my favourite parts of the whole thing!". The show's fantasy aesthetic and anything-goes thrills clearly resonate deeply. "There are definitely childhood fantasies being ticked off there," she says, pondering the idiosyncratic costumes, the dark Victoriana, the superpowered enigmas and her own love of Tim Burton growing up in Belfast. "There's so much more in this show than I could've dreamed up for myself".
The journey from theatrical wunderkind to blockbuster lead has been a critically lauded one. Donnelly first made a major splash on London's theatre scene in Jez Butterworth's claustrophobic and intimate sell-out play The River (follow-up to the incredibly popular Jerusalem), starring as a mysterious woman who stirs up desire in the gloomy cabin of a loner fisherman. "It was an intense show at an intense time of my life," she recalls. 
She slips into charming and remarkably self-aware luvviedom as she remembers the process of building her complex character: "Rehearsal did something to my understanding of my acting and why I'm an actor. It made me take my whole sense of what I want to do with my art much more seriously. I grew up a lot doing that show". More than that, she met and fell in love with her now husband, theatrical force-of-nature Jez Butterworth. "It was pretty life-changing, pretty damn magical."
Arguably just as magical was the opportunity to take the play to Broadway in 2014 and act alongside Hollywood legend Hugh Jackman. "Oh gosh", she laughs, "he's Mr Broadway! He knows it all inside out, he knows everyone there". As is always the case, there's not a single bad word for the greatest showman: "He sings, he dances, he acts a dream. He's truly the nicest guy. The image is exactly who he is, a total gentleman who works so hard but carries it with such grace". 
After learning her craft in Glasgow, then treading the boards in London and building in some early film work (including a standout part in Clive Barker's gruesome horror Dread), the trip to the Big Apple was a big dream made flesh. "It's so ridiculously fun. Broadway brings an electricity I haven't experienced anywhere else. The atmosphere permeates the entire city – all the cab drivers know what play you're in and where. Everyone knows what's going on on Broadway, it's not niche or for tourists, which makes you feel like you're part of something really special." 
Electric, sure, but exhausting too. "Oh yes", she smiles, "you really have to be hard to do it. I can do longer than the average bear, but by the time I've done six months I'm exhausted and looking forward to some peace. It's such a loud, vibrant, all-nighter city, stimulating and inspiring. I can't wait to get back."
From The River, Donnelly flowed to The Ferryman, Butterworth's follow-up play that attracted not only new raves, but also a Best Actress Olivier Award. She seems delighted that it required none of the hardcore lobbying that plagues the Oscars. 
"It's blissfully calm, you just go along to the ceremony. With the Oscars you have to run a presidential campaign, but with the Oliviers you're just there because of your performance. It was a huge thing for me to get it, voted by my peers, which is worth more than anything". And it wasn't just critical acclaim that she won. It was onstage that Donnelly caught Joss Whedon's eye during an unheralded visit, which put her in his mind for her The Nevers character Amalia. "You never know who's watching and when one thing might lead onto the next" she ponders.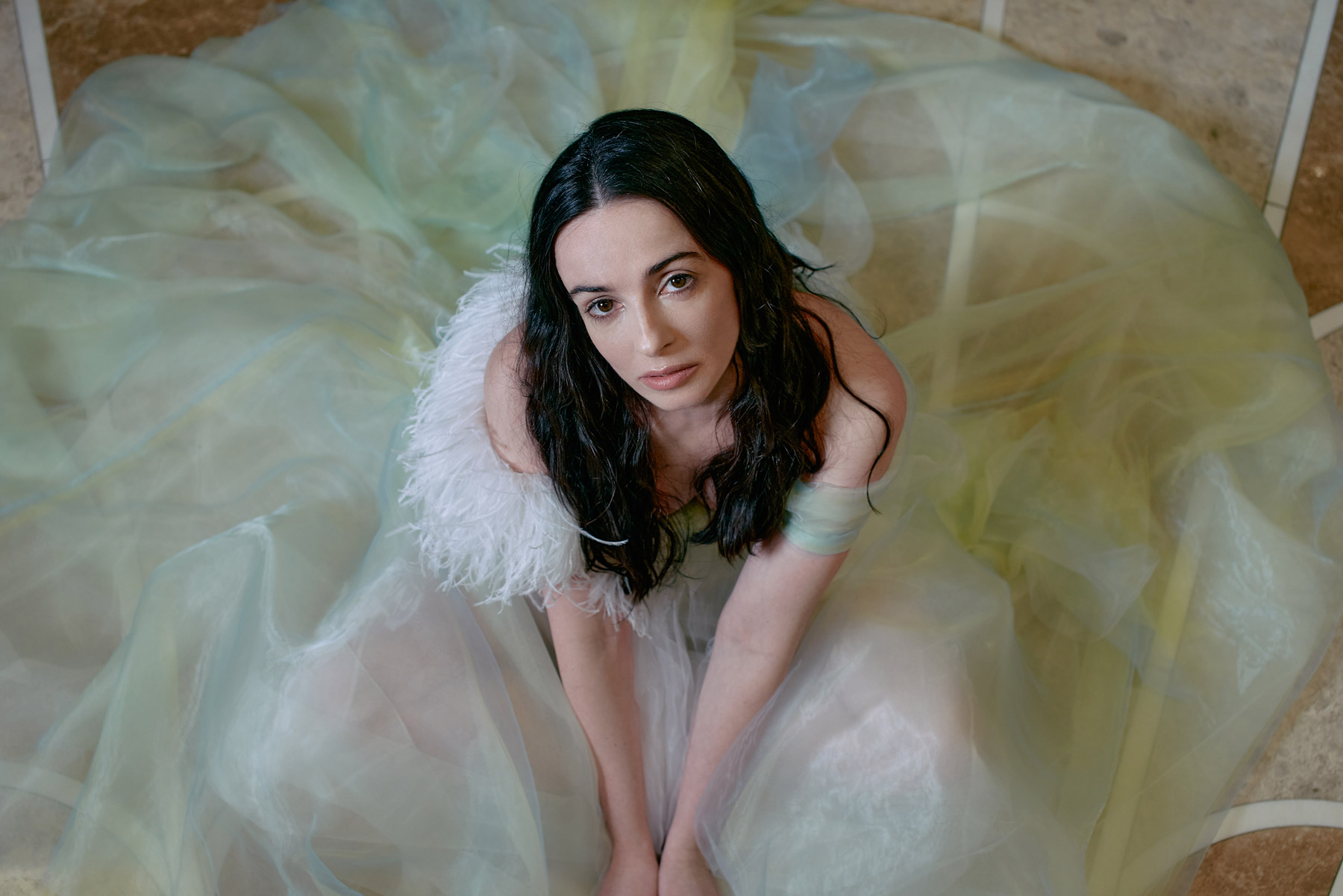 But Whedon, who made his name with shows about strong female characters, may have been just as bowled over by Donnelly's TV background. Her first role came in 2005 in Channel 4's smart coming-of-age drama Sugar Rush playing Beth ("a gorgeous thing"), last seen jilted on a pier by the confused heroine. Donnelly was nervous, for sure, but not for a second about the show's gay content. 
"It was one of the only stories out there for young people struggling with their sexuality" she says. "For girls, and boys, it must have been such a breath of fresh air. I was aware of that and was really proud". Perhaps thinking back to her time with Butterworth while rehearsing The River, and with Jackman on Broadway, she muses: "You always want to be learning from people just a few years ahead of you, and making sense of your own world with that". 
Another learning experience has been Donnelly's role in the big-budget, gritty time travel romance Outlander, from novels by Diana Gabaldon and showing on Amazon. The show, in which Donnelly has played Jenny, the fiery, self-sufficient sister of the show's rugged Scottish laird hero, attracts… dedicated fans. "Oh yes", she laughs, "it has a really, really intense fan-base. People always have really strong opinions, but that's a wonderful thing". 
One of those strong opinions is that Donnelly, who sat out the last few seasons, simply must return for a very juicy approaching storyline. Donnelly is sceptical about a big return to the show and crew she loves though: "Jenny must be about 100 by the time we get back to her, and I'm sure there'll be someone amazing (to take the reins)". She harks back to an old episode of Home and Away, laughing: "They changed one actress with another actress in the next episode, and they never referred to it apart from the husband who said: "Have you done something to your hair?".
Oh, Outlander fans will refer to it. We can be assured of that.
Another question is whether fans of The Nevers will notice a change, after Joss Whedon abandoned the project halfway through in the wake of historic bullying allegations. But Donnelly is excited about it: "It'll certainly be different – coming from someone else's brain, but in a good way." Meetings with new showrunner, Philippa Goslett, have raised goosebumps, with a boosted focus on "the psychological arcs of the characters as well as plot". Donnelly is particularly thrilled that a woman has taken charge. "It's about women's stories, two different, complex, intelligent, independent women: best friends with a really deep connection and love. For that to exist back then in a man's world was unusual, but even on screen in this day and age is so rare". 
That and, of course, and all the asses being kicked.
Season one hasn't finished shooting yet though – COVID put paid to that. And in the hiatus, apart from going to the dentist, Donnelly has been enjoying the Devon countryside, took an art course, and has been doing the same as all of us: watching rubbish on Netflix. "What haven't I watched?" she laughs. "I've dredged the bottom of the barrel – all the bad documentaries!". Her top recommendation? Pretend it's a City, an energetic and hilarious documentary about the New York wit, writer and raconteur Fran Lebeowitz, "I watched it all in one night, then got Jez to watch it again with me in one go. Fran and I should really have been best friends – she's so cool!"
Donnelly is hankering to return to NY, but has wider country roads in her blood. "I harbour a deep desire to spend time as a long-haul truck driver in America" she reveals. "It would be heavenly, in my great big truck, great big neon lights, drinking at rest stops while listening to Tom Waits".  
The open road may be some distance away though. There's still the rest of The Nevers to be filmed, and then Donnelly is excited to get back to the stage. "I'm dying to see theatre come back strong and soon" she exclaims, lamenting the lack of support artists have received during lockdown. "It's been really, really tough, and while I won't be doing any theatre in 2021, I sure as hell want to be seeing some".
Yes, Laura Donnelly is excited. 
And, based on what's coming down the line for her, we should be too.
The Nevers available on Sky Atlantic and NOW from 17th May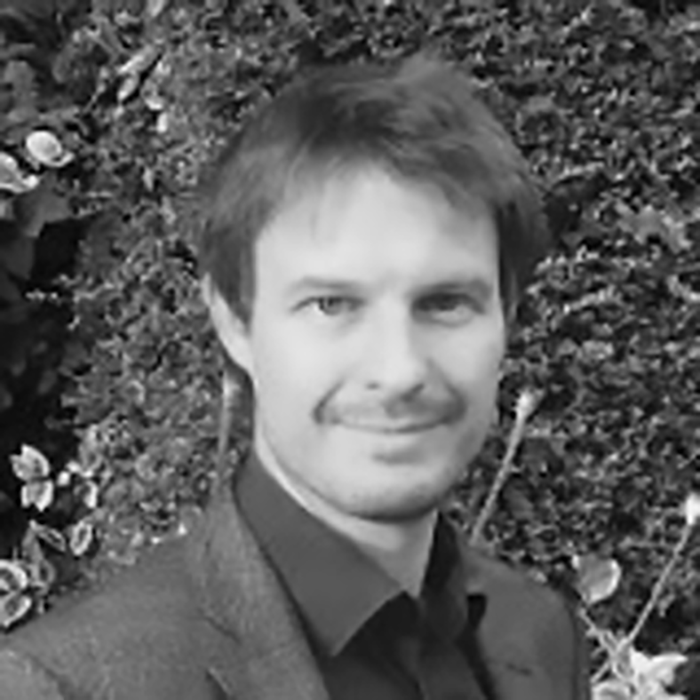 GREG TAYLOR
Film Editor
Greg spends a socially unacceptable amount of time in darkened rooms waiting for the next film that excites him as much as Jurassic Park did when he was 12. As well as reading too many books and watching too many films, he found time to advise two Mayors of London and a host of MPs, helping to give more power to people and neighbourhoods. He continues to watch and write about the national and global political scene with a mixture of hope and dismay. If he's not writing, watching, listening or reading, Greg is almost certainly planning his next trip overseas – all recommendations greatly received.