From High Glamour at Cannes to Sundance's Bracing Rockies: Your Quintessential Guide To The World's Best Film Festivals
Brush up on auteur theory, dig out your passport, and whatever you do, don't mention
Netflix Originals
The Sundance Film Festival
Where and When
Park City, in the snow-covered mountains of Colorado every January.
Why
Set up by Sundance Kid Robert Redford in the 70s to showcase the best of American independent cinema and celebrate new talent, the festival has recently irked purists thanks to the growing pong of big-budget Hollywood multiplex fodder. Supporters of independent film complain the big studios have crowded out the little guy, though awarding this year's Grand Jury Prize to Netflix original film I Don't Feel At Home in This World Anymore shows the festival still holds a healthy disregard for the snooty pomposity that govern other festivals. It's also a great opportunity to hit the slopes and play the skiing game with big names like Clooney, James Franco and Ashton Kutcher.
Who
Sundance was once the coolest-of-the-cool, thanks both to the bracing Rockies and swaggering young Turks like Steven Soderbergh, Kevin Smith and Quentin Tarantino, whose scorching debuts put the festival on the map. Nowadays it's more like the Davos of the movie industry, where studio execs drink $10 coffees and curse the snow flurries blocking the mobile reception they need to report to their faceless moneymen on the West Coast. You're as likely to bump into huge stars like Cate Blanchett and Casey Affleck shaking off their boots in Yuki Yama Sushi as the 14-year-old kid who made this year's must see iPhone movie.
What to Wear
It's going to be cold. Really, really cold. So grab your Bogner jacket and super-swish Dale of Norway sweater and prepare yourself for chilblains and trench foot.
What to Say
"The Sundance alumni of the 90s are the living bastions of the much-derided auteur theory"
What Not to Say
"You know what this festival really needs? More Marvel films."
Films to See
Sex, Lies and Videotape (1989), Reservoir Dogs (1992), Fruitvale Station (2013) 
Where and When
Austin, that kooky liberal anomaly in the heart of red state Texas, every March.
Why
South by Southwest (or SXSW, acronym fans) is a gloriously cool cornucopia of festivals covering music, tech and movies and brings a carnivalesque whirligig of excitement to the heart of the Lone Star State. Every bar is a lecture hall, every restaurant a cinema and every car park a gig venue – you could easily collapse from exhaustion before even glimpsing the Convention Centre. The film festival is renowned as a showcase for Sundance rejects, and with its broad canvas incorporating bawdy comedies, mumbling, navel-gazing indie dramas and action-packed blockbusters, there's really something for everyone here.
Who
If you're a nerd, geek, hippy, blogger, twit, armchair critic or frat girl then welcome to your nirvana in the desert – you may well find your soul mates on Austin's pullulating thoroughfares, if you can see them through the drunken and joyous hordes. SXSW attracts a truly eclectic line up of geniuses and ne'er-do-wells to hawk their wares: Elon Musk may well be showcasing his latest world-changing brainwave, local resident Robert Rodriguez could be presenting his latest affront to cinema, and if you're unlucky you may trip over the next James Blunt strumming moodily on the sidewalk.
What to Wear
That Grateful Dead t-shirt gathering moths in the wardrobe will doubtlessly get you a few high-fives on Sixth Street, and a comfy pair of Reebok Club C, with their retro look and super-cosy foam soles, will help your feet survive the frenetic pace and keep one step ahead of the lumbering hyper-nerds rolling from cinema to burger joint and back again.
What to Say
"I'm off to the tweet-up with the guys from Ain't It Cool and one of the extras from The Puffy Chair."
What Not to Say
"I was expecting more rednecks"
Films to See
Desperado (1993), Bridesmaids (2013), Drinking Buddies (2013).
Where and When
The sun-drenched south coast of France, a hop-skip-and-jump from Nice and Monaco, every May.
Why
Cannes is the ultimate in movie glamour – twinkling starlets twirl in Dior while Hollywood hunks fill out their Armani tuxes like puffed-up, pill-popping penguins. Studios fall over themselves to make a splash and charm the all-star juries, and the festival often treads a fine line between classy and uber-gauche, which is great value if you want to cringe to the sight of Jerry Seinfeld, dressed as bee, zip-wiring over the Croisette or fake dead pigeons being thrown off hotel roofs into people's croque monsieurs. A win at Cannes can make careers – the festival's big prize, the Palme D'Or, is the most coveted on the festival circuit – so star-spotters are likely to be agog at the wattage on display, stumbling along the beachfront after another booze-saturated, schmooze-tastic boat party.
Who
Cannes attracts the crème-de-la-crème of international cinema as well as the slightly yellow milk found in service stations. Expect to see filmic demigods like Pedro Almodovar and Michael Haneke rubbing shoulders with less lauded talent like Adam Sandler and Melissa McCarthy. Don't expect to see Danish arch-provocateur Lars Von Trier though, after his bizarre Nazi japes while promoting Melancholia in 2011 saw him get a swift and highly-public banning by the grand fromages.
What to Wear
Cannes is the place for the serious showcase togs – Lauren, Dior, Johanna Ortiz, Armani Privé and Gucci are de rigeur, and don't forget your heels (unless you're Julia Roberts). You'll need your D&G bikini too if you're going to be sunning yourself on Spielberg's $250 million mega-yacht, one man who definitely doesn't need a bigger boat.
What to Say
"I just saw the Dardenne brothers and the Coen brothers discussing a remake of Will Ferrell's Step Brothers" on the Croisette.
What Not to Say
"I really think Netflix originals are the way forward".
Films to See
Dancer in the Dark (2000), 4 Months, 3 Weeks and 2 Days (2007), The White Ribbon (2009). 
Where and When
The floating (and occasionally smelly) city on the Adriatic, every August.
Why
Venice is proudly the oldest film festival in the world, and as you'd expect from its age and location it's a grand, stylish affair – the Hitchcock blond of festivals. Except its main venue, the Palazzo Del Cinema, looks a bit like a boarded-up Blackpool arcade. Look past that glaring anomaly though and, like Cannes (and Berlin, the third in the troika of grand dame film festivals), Venice is the place to see the big stars at their absolute shiniest. And if you get tired of the heady mix of Hollywood Oscar-pleasers like La La Land and home-grown Italian dramas, you're in Venice for Visconti's sake – you're not exactly short of other cultural options.
Who
There's probably no cooler way to turn up for the premiere of your latest film than on a speedboat or gondola, whipping you over to the Lido as American tourists gawp and cheer. This year you've got a pretty good chance of spotting Jennifer Lawrence, Kristen Wiig and Chloe Sevigny flaunting their Di Camerino handbags and supporting their latest movies, as well as some of the snootiest and suavest critics anywhere in the world. The perfect opportunity to imagine you're a character in a Fellini film.
What to Wear
Italian, fino alla morte, tesora. Alberta Ferretti, Valentino, Fendi and Prada will all help you fit in with the fast crowd, though you might want to carry a stylish hand fan too to help you cope with the sultry summer heat.
What to Say
"Did you know the first film shown at the first Venice Festival, which was the first film festival in the world, was an American adaptation of Dr Jekyll and Mr Hyde?"
What Not to Say
"Damn, what's that smell?"
Films to See
Hana-bi (1997), Sancro GRA (2013), From Afar (2015). 
The Raindance Film Festival
Where and When
Central London every September, with offshoots around the world.
Why
Raindance is the super-cool, quirky and slightly scruffy younger sister to the rather staid and pompous London Film Festival. Its range of movies is seriously eclectic – you could be watching a Bulgarian kitchen sink drama in the morning, a Puerto Rican crime thriller in the afternoon and a documentary about the plight of the lesser-known Namibian warbler in the evening. These are not the kind of films that will show up on Netflix in a few months' time, and you're likely to come away with the thrill of having discovered something genuinely special and really rather unusual.
Who
All your favourite independent Romanian, Macedonian, Montenegrin, Croatian, Colombian and Senegalese directors are likely to be in attendance hoping that their movie is the next international break-out, Amores Perros-style. Raindance is also something of a hipsters' paradise, its resolutely independent and counter-cultural ethos tempting the curious and blockbuster-weary and people with a real passion for rooting out and championing the hidden gems of international cinema. It may not be snazzy or glitzy, but it's serious, inspirational film-watching.
What to Wear
Your "just rolled out of bed and grabbed the first thing I could reach" look should do just fine here.
What to Say
"The Romanian New Wave is in real danger of collapsing under the weight of international expectation."
What Not to Say
"At least we're only a two minute walk from KFC!"
Films to See
The Gingerbread Man (2005), Ex Drummer (2007), Kebab and Horoscope (2014). 
The Toronto International Film Festival (TIFF)
Where and When
Downtown Toronto, every September.
Why
Toronto has rapidly climbed up the rankings of international festivals and is sweetly snapping at the heels of its puffed-up rivals across the Atlantic. And with its huge selection of films (over 300, from some 80 countries), successful efforts to avoid elitism and involve families and the idle curious, and a sense of warmth and excitement, the TIFF may not be the most glamorous festival but it's probably the friendliest. Unusually, it also doesn't have a traditional jury and awards, with the prestigious People's Choice Award given instead to the most popular movie, giving everyday punters a rare opportunity to help bestow fortune and glory on their favourite movies.
Who
Now it's gained a reputation as the gateway to the Oscars, the talent is turning out by the limo-load to enjoy that famous Canadian hospitality. Recent People's Choice recipients have included awards-magnets like La La Land, Room and The Imitation Game, so this year stars like George Clooney, James McAvoy, Angelina Jolie and Margot Robbie will be looking to make a splash and generate some Oscar buzz of their own. The moneymen have also recognised Toronto's burgeoning dominance, so expect lots of deal-makers and suits strutting around bellowing into their phones and snorting coke in public toilets (that may not really happen).
What to Wear
Toronto's laid-back vibe and balmy late-summer weather means you can really go with whatever makes you feel comfortable – imagine you're going to a family barbeque with Justin Trudeau, and use that as your baseline.
What to Say
"I like a side of Aranofsky with my maple syrup pancakes."
What Not to Say
"Smut, violence, swearing. It seems everything's gone wrong since Canada came along. Blame Canada!"
Films to See
Women on the Verge of a Nervous Breakdown (1988), Precious (2009), La La Land (2016).
Where and When
The glorious Spanish coastal resort of Sitges, a short drive south from Barcelona, every October.
Why
If you like the weird and wacky, then you're not going to find a more welcoming bunch. Sitges is a blood-splattered Mecca for nerds, goofs and splatter aficionados and showcases the kind of strange and fun films that no sensible festival would touch. And if the world-famous fantasy, horror and sci-fi festival isn't enough, the town is also one of the most permissive and wild party venues in Europe, a riotous carnival of colour and carnage renowned as one of the world's best gay destinations.
Who
Sitges is the world's premier genre festival and attracts some of the most creative and visionary talent in the business. The typically-eclectic jury have recognised and celebrated the unique work of George Romero (RIP), David Cronenberg, and even our very own arsty-fartsy pervert Peter Greenaway, while the Best Picture winners are some of the strangest, most provocative movies around. If you want to be surrounded by genre-stalwarts and five-star-weirdos like Dario Argento and Nicholas Cage, then there's no better place to spend your time.
What to Wear
As little as possible. Unless you're joining the infamous late-night zombie-walk, in which case anything you're willing to tear up and ruin with fake blood.
What to Say
"Let's start a crowd-funder to get Del Toro the $200m he needs to make In the Mountains of Madness!"
What Not to Say
"That gay scene in the live action Beauty and the Beast was appalling."
Films to See
Re-Animator (1985), Orlando (1993), Holy Motors (2012).
The London Film Festival (LFF)
Where and When
Across London every October, though focusing around Leicester Square and the National Film Theatre.
Why
With over 200 films from dozens of countries and director retrospectives, Q&As, industry talks and glitz parties, the glamour of the global film community rolls into town every October for a two-week cornucopia of movie watching. Working out a game plan for the LFF can be one of the most stressful projects of a London film fan's year – the savvy attendee will pore through the BFI's chunky festival programme to make sure they're not wasting time seeing films that will be gracing the multiplexes in two weeks when they could be catching a bizarre existential fantasy that may never see the light again. Why see The Lady in the Van when you can see the new film by Apichatpong Weerasethakul only two tube stops away?
Who
The British contingent turns out en masse for the country's premiere movie celebration – expect to see luvvies like Judy Dench, Bill Nighy and Julie Walters prowling the streets of central London – in fact, exactly the same people you'd expect to see, and surreptitiously Instagram, on a normal night out around Soho. The festival has made real inroads in celebrating the work of female directors, so inspiration artists like Kelly Reinhardt (Meek's Cutoff), Sarah Gavron (Suffragette) and Julia Ducournau (Raw) are positively feted here, and rightly so.
What to Wear
It's London, so street style inspired ensembles are as legitimate an option as tailoring. Oh, and bring a brolly.
What to Say
"The year that at least half the films here are directed by women is the year we know we've won."
What Not to Say
"Got lost looking for the pick 'n' mix, but my selfie stick came in handy for that photo with Jim Broadbent."
Films to See
Remains of the Day (1993), We Need to Talk About Kevin (2011), Certain Women (2016).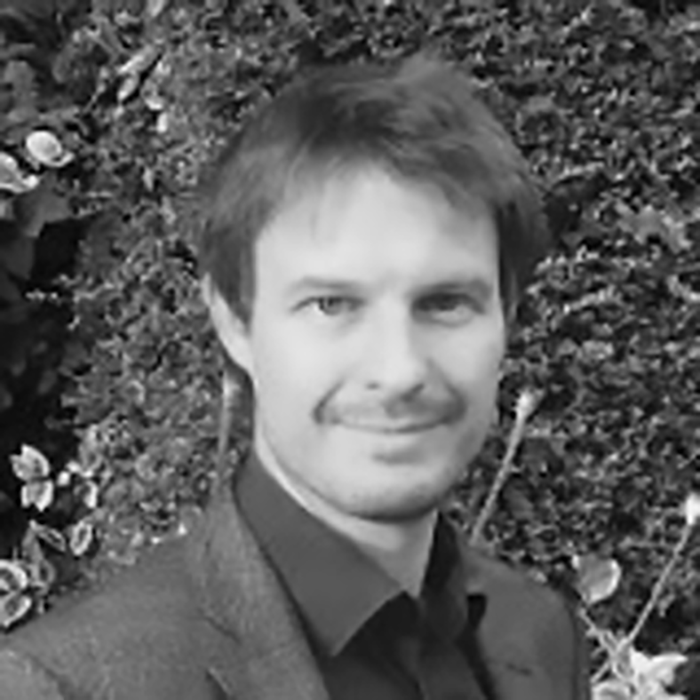 GREG TAYLOR
Film Editor
Greg spends a socially unacceptable amount of time in darkened rooms waiting for the next film that excites him as much as Jurassic Park did when he was 12. As well as reading too many books and watching too many films, he found time to advise two Mayors of London and a host of MPs, helping to give more power to people and neighbourhoods. He continues to watch and write about the national and global political scene with a mixture of hope and dismay. If he's not writing, watching, listening or reading, Greg is almost certainly planning his next trip overseas – all recommendations greatly received.