These women are the heroines we need right now
In world of muscled, scowling super men, iron men, ant men and hippo men (not yet, but hopefully soon) it's gratifying to see an optimistic, powerful woman – Wonder Woman no less – receiving both box office and critical plaudits this summer. Not only is the film the first non-sequel to open to over $100m in June, but also the highest grossing film ever to have been directed by a woman. Remarkably, Patty Jenkins hasn't made a film since she guided Charlie Theron to an Oscar with 2003's Monster, though she's now a blazing-hot Hollywood property after remodelling DC's morose, gloomy universe into something fun and thrilling.
In Gal Gadot's Diana Prince we are gifted a heroine who is talented, impassioned and driven – a goddess who could easily let the world burn in splendid isolation but refuses to do so. She's funny, warm, and extremely dangerous. She's obviously beautiful, but her beauty is the background to her more vital attributes, including her sense of moral right and her impressive abilities with a whip. She has romantic urges but is no lovelorn foil to Chris Pine's bland-but-chiselled pilot. She's the heroine we need right now.
There's no doubt that movies focusing on powerful, compelling women are in a depressing minority, and that too many great and shining stars have been ill-served with the thankless but ubiquitous role of "Wife on the End of the Phone" or "Doe-Eyed Simperer Pining for Mr Right". Thankfully, with serious talents like Jessica Chastain and Jennifer Lawrence bucking the trend and calling out inequality both onscreen and behind the scenes, and movies like Wonder Woman bringing in big bucks, we might be lucky enough to see a sea-change in onscreen female representation.
In the meantime though, there are a number of inspirational films in which women are heroes, rebels, leaders and visionaries. Where they are agents of their own destiny: saving lives, overcoming evil and oppression, and having a damn good time doing it. In advance of what we can only hope will be Wonder Woman's rich and lasting legacy, these are some movies that feminists and film-lovers should really check out.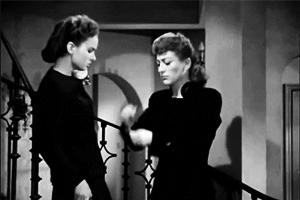 Mildred Pierce (1945)
The iconic film noir image is some be-hatted numpty hiding in the shadows, gun drawn and fag lit, probably out to avenge some abused dame who needs a sucker with murky morals. Mildred Pierce ploughs a refreshingly different furrow, focusing on Joan Crawford's hard-working, protective single mother Mildred who would do anything to support her wayward daughter, perhaps even murder. Crawford is a towering, magnetic presence, her Mildred a tireless multi-tasker who builds a successful business from scratch, strives to be a good mother, and leads men on a merry dance. She's a true one-of-a-kind.
See also: Gilda (1946), The African Queen (1951), Basic Instinct (1991)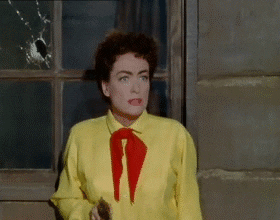 Johnny Guitar (1954)
The West wasn't much of a place for women, if Hollywood tells it right. At best you might be a befrocked homesteader waiting at the gate for your man to return from some bloody escapade. At worst you could end up an ill-treated piece of meat in a saloon, dead-eyed and dehumanised. Nicholas Ray's counterpoint, Johnny Guitar, places Joan Crawford's tough-as-nails, bar owner Vienna front-and-centre of an alternative frontier myth. She's alive to the vagaries of her position as a gun-slinging, hard-drinking other in a maelstrom of festering testosterone that threatens to overwhelm her, but she holds her ground, forges her path and even fires the final shot. This tense, unusual wonder of a film was badly misnamed: it really should be called Vienna.
See also: The Furies (1950), Calamity Jane (1957), The Quick and the Dead (1995)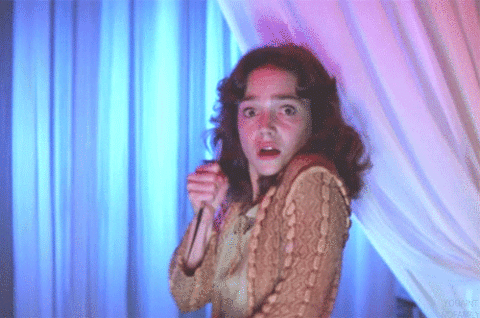 Suspiria (1977)
Horror is a troubling genre for feminists. On the one hand women are so often scantily-clad victims with bodies to be salivated over then torn asunder. But on the other the dichotomy is oft reversed, as the protagonist turns the tables on her stalker in the closing moments. The marvellous gothic nightmare Suspiria is a perfect case in point – Dario Argento crafts his ghoulish slasher set-pieces with the leering glee of a pervy old sleaze-bag, but his heroine – young ballet student Suzie (Jessica Harper) is canny, resourceful and wise beyond her years, refusing to kowtow to authority or supernatural shenanigans in pursuit of the truth. It's only her single-mindedness and bravery that brings an ancient murderous evil in the Black Forest burning and screaming to the ground.
See also: The Texas Chain Saw Massacre (1974), Halloween (1979), You're Next (2014) Terminator 2 (1991)
Lean, mean, and fighting machines, Linda Hamilton's Sarah Connor is the ultimate working mum – bringing up her son, John, on the road while planning and mounting an assault on the hyper-masculinised world of military R&D that could bring about the end of the world. She even manages to melt John's surrogate father in a vat of liquid metal when it turns out he could lead baddies straight to her. Somehow a Mother's Day card from Smith's and a box of Lindt balls won't cut it. Director James Cameron had already turned Sigourney Weaver into an action star withAliens (1986) while ironically his (now ex) wife Kathryn Bigelow was diving into the depths of hyper-masculinity with homoerotic classics like Point Break (1991) and The Hurt Locker (2008).
See also: Aliens (1986), La Femme Nikita (1990), Atomic Blonde (2017)
Strange Days (1995)
Kathryn Bigelow's Y2K conspiracy sci-fi was conceptually years ahead of its time and created, in Angela Bassett's limo-driving, bone-cracking Mace, one of the decade's great female characters. As well as providing the compassionate and dignified counterpoint to Ralph Fiennes's scuzzy, corrupt anti-hero, she emerges as his ultimate saviour – a bad-ass with a baton who doesn't take shit from anyone and even manages to prevent the whole world from going up in flames. She's formidable and so, so cool.
See also: The Matrix (1999), The Avengers (2012), Mad Max: Fury Road (2015)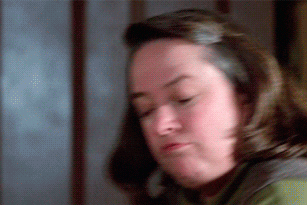 Dolores Claiborne (1995)
This underappreciated Stephen King adaptation eschews supernatural shenanigans and gore in favour of touching and disturbing character study of an everyday woman who refuses to be bullied or abused and kicks back with brutal, but understandable, ferocity. Kathy Bates is a wonder as Dolores, who has spent her life in servitude in her small island town – both to her rich employer and to her violent husband – but has a brain, sense of self-worth and Wildean way with words that ensures she won't be crushed by her cruel circumstances. Her eventual salvation is a thing of uplifting horror, and her resilience and wit makes her one of King's greatest creations.
See also: Carrie (1975), Freeway (1996), Lady Vengeance (2010)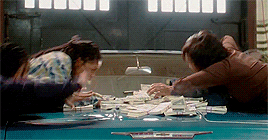 Set It Off (1996)
The 1990s was swamped with rough, grizzled, sweary blokes ripping off banks, mowing down cops and living a devilish high life while their women both benefitted and suffered. F Gary Gray's crime movie reversed the genre cliché, focusing on four black LA women who take on the patriarchal, oppressive system that's crushing them by looting, shooting and living it up. It's a tough film that refuses to condescend – its characters, including Queen Latifa's hardened criminal and Jada Pinkett-Smith's good-girl-gone-bad – are intelligent, captivating individuals and their group dynamic passes the Bechdel test (measuring whether female characters do more than just talk about men) with flying colours. Its representation of fierce, rebellious women with relatable problems and friendships makes Set It Off a vital addition to a hoary genre.
See also: Bad Girls (1995), Bound (1996), Kill Bill: Vol 1 (2003)
Princess Mononoke (1997)
While Disney princesses of the era were hankering after floppy-haired princes and singing soppy ballads, Studio Ghibli (Spirited Away, My Neighbour Totoro) gave us the horse-riding, planet-saving, blood-smeared warrior Princess Mononoke instead. Raised by wolves and committed to destroying the forces that are razing her beloved forest, Mononoke rides a giant wolf, slays demons with her spear, and has absolutely zero time for romance or childish tomfoolery. She's a troubled, complex heroine – set in her ways, vulnerable and blinkered, but she is a potent symbol of feminine power and compassion and the ability to make a difference in a crazy world.
See also: Ghost in the Shell (1996), Mulan (1998), Brave (2012)
Erin Brockovich (2000)
Julia Roberts supernova'd into Hollywood legend playing an all-too-familiar hooker with a heart, but it was her performance as a true-life legal investigator that brought her her only Oscar and serious critical acclaim. Brockovich is a crusader for justice every bit as dedicated and compassionate as Atticus Finch, and her efforts to bring an evil corporation to book while bringing up three kids as a single mother are both painful and inspirational. She ultimately wins out through sheer relentless perseverance and compassion, capturing the trust of the devastated victims and crushing big business bozos with meticulous research and pure chutzpah. She's a brilliant, exhausting force of nature.
See also: Silkwood (1983), Copycat (1998), Miss Sloane (2016)
Whale Rider (2002)
Set in a remote New Zealand village, the story of an 11 year old girl's quest to be the first female chieftain of her Maori clan reveals an agonising microcosm of patriarchy and unconscious oppression. How could Pai possibly be a leader when she's, well, a girl? Never mind that she's fiendishly bright, charismatic, talented with a stick and quite possibly supernaturally gifted – her place is in the home cooking and cleaning for her burly, condescending male kinsfolk. Pai's tenacity and leadership finally allow her to break the mould and win the respect of the men who had written her off, taking on the fabled role of Whale Rider in a beautiful and transcendent moment of visceral empowerment.
See also: Working Girl (1988), Hidden Figures (2016), Moana (2016)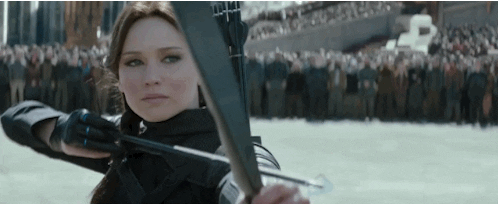 The Hunger Games
Katniss Everdeen is a blood-spattered hero for our dark times – a young woman caught up in a miserable, oppressive world that crushes dissent by forcing children to murder each another and who uses her skills, brains and fame to challenge and overthrow its tyrannical leader. Kind of like Lily Allen, but with a bow and arrow. Playing Katniss made Jennifer Lawrence a star – her steely-eyed determination, self-sacrifice and leadership, alongside a burgeoning appreciation of the power of social media to inspire and wreak change, leaves a fitting and inspirational filmic legacy for our future world-changers.
See also: Salt (2009), The Golden Compass (2007), Divergent (2013)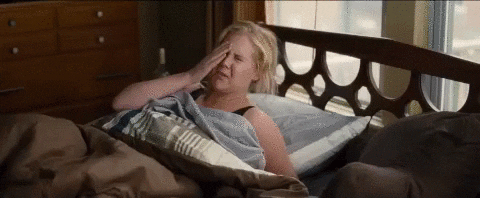 Trainwreck (2015)
Frat boy comedies have ruled multiplexes since the 70s – from Animal House to Porky's andAmerican Pie, the focus was overwhelmingly on horny, nerdy blokes gawping at boobs and trying to get laid. In 2011Bridesmaids turned the tide, but it was Amy Schumer's remarkably funny, silly and astute Trainwreck that really put lads' movies on notice that not only could girls have fun too, but they could have better, filthier, funnier fun. Dick jokes ("Have you fucked before? Where's she buried?") abound, but so does the real sense of a witty, resilient career woman working out her path and not giving too much of a fuck about anyone who tries to get her to walk their way. Amy is flawed and irritating to be sure, but she feels real and she'd be a hell of a lot of fun on a night out.
See also: Bridesmaids (2011), Ghostbusters (2016), Rough Night (2017)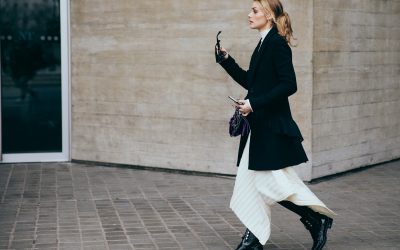 From bloggers to Editors-in-Chief, we round up the best of the street style contingent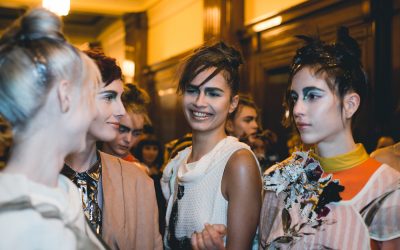 The eco-friendly brand presented a painterly, nature-inspired collection for their second catwalk appearance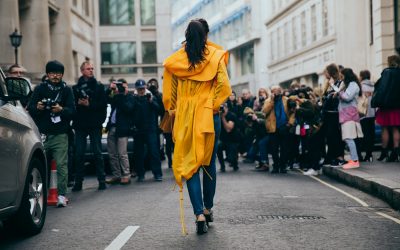 From bloggers to Editors-in-Chief, we round up the best of the street style contingent