Displays of political rhetoric can make and break careers – Greg Taylor investigates some of the best (and worst) of all time
Political speeches, in the main, are dreadfully dreary. Descend into the Stygian gloom of BBC Parliament when you have a spare minute and see how long you can bear it. You'll most likely happen upon some middle-aged, besuited bloke slowly rattling off a selection of carefully-crafted platitudes and inspiration-free thoughts with all the passion and verbal dexterity of a Walking Dead cadaver with a tie. It's deeply somniferous stuff.
This dearth of fire and vim is partly the result of our political process – which rewards those who stick to the party lines and establish cool-and-calm credibility – and partly because most of the stuff politicians have to talk about hardly inspires Churchillian-level oratory. You try getting animated about superfast broadband in Wellpond Green, or amendments to neighbourhood planning regulations.
Yet a display of savvy political rhetoric still has the power to make a career or define a legacy, while a disastrous speech can bring a wobbly house of cards crashing down around the nonplussed orator. Theresa May's agonising speech to the Conservative Party Conference last month was a slow-motion horror-show worthy of The Thick of It. Her consumptive rattling and dead-eyed delivery made even the décor give up the ghost and make a desperate break for the exit, while the waggish prankster who disrupted her flow certainly wasn't the only person dreaming of handing her a P45.
May is not the only leader to have a 'mare of a conference s­peech though. When Iain Duncan-Smith fought to reassert his authority over his rebellious party in 2003, he tried to recast his biggest weakness – his wilting demeanour – as his biggest strength. "The quiet man…" he intoned gravely to a hall of gently snoozing apparatchiks, "…is turning… up… the… volume". The woeful imagery, of a curmudgeonly old neighbour cranking up his TV to piss off his neighbours, made toes curl in unison while the national cringing registered on the Richter scale. And despite the increased volume, the Tories still didn't much like what they were hearing and IDS was booted out barely a month later.
And pity poor old David Steel, leader of the newly formed Liberal-SDP Alliance that eventually became the Liberal Democrats. In 1981, high on what one can only assume was the incomprehensible force of his own self-belief, he commanded his handful of followers to "Go back to their constituencies and prepare for government". At the general election a few months later, the alliance was humiliated, managing to win a paltry 23 seats out of 650. It was a textbook definition of hideous hubris, and one which haunted Steel and delighted his rivals throughout his career.
David Cameron, on the other hand, managed to catapult himself from unheard of Young Turk to leader of the Conservatives on the basis of one expertly-delivered speech – the political equivalent of a condemned man talking his way out of the electric chair and into a job in charge of executions. In 2005 Cameron was trailing his more famous leadership rival David Davis and needed something spectacular to fast-track his flagging campaign and teetering career. His energetic, modernising and note-free speech to conference was filled with compassion, confidence and a push for change, and it brought the house down. Much to the dismay of the men in grey suits whose environmental interests stretched exactly as far as the bounds of their home counties hunting estates.
Vince Cable venomously skewered what little credibility Gordon Brown was clinging onto when he drily noted in 2007 the Prime Minister's transformation "from Stalin to Mr Bean"
A political speech can be as effective as a stiletto in the back if executed with wit at exactly the right moment. In 1990 Geoffrey Howe, hardly the most electric of speakers (like "a dead sheep", according to one rival), nevertheless crafted his revenge on Margaret Thatcher like a precision missile strike. After she sacked him from her Cabinet, anticipation for how Howe would respond built up for days. Finally, in a packed House of Commons, he coolly savaged her leadership, comparing it to "sending our opening batsmen to the crease only for them to find that before the first ball is bowled, their bats have been broken by the team captain." It was a devastating (and supremely British) attack, and while a grey old man using a cricketing metaphor to bulldozer the country's first female prime minister was an apt sign of the time, many would argue that engineering Thatcher's downfall, which came only 9 days after the speech, was Howe's greatest ever public service.
Clare Short's withering assessment of Tony Blair's government during her own resignation speech from government in 2003 seems now to be a lesson in clairvoyance. In 11 minutes she acidly, if gracefully, ripped apart New Labour's shiny façade to expose the rot within. She lamented the Government's ephemeral focus on spin and media manipulation before focusing her wrath on Blair's closed-door, presidential style, which had resulted in "increasingly poor policy" and a breakdown in trust between politicians and the public. Short was a principled, fierce politician and this crushing evaluation, and her very public shame in the part she played, will remain be one of New Labour's defining moments.
Cobra-like verbal strikes can ruin a career and tarnish a reputation in seconds. Vince Cable venomously skewered what little credibility Gordon Brown was clinging onto when he drily noted in 2007 the Prime Minister's transformation "from Stalin to Mr Bean". Even Labour MPs were in hysterics, and Brown never regained the support needed to win a general election. As a result, he's the only recent British Prime Minister not to have a waxwork made at Madam Tussauds – surely the most damningly British of indictments. David Cameron and George Osborne took great delight in infuriating the bullish Ed Balls at every opportunity, with Cameron meanly declaring him a "muttering idiot" in 2012 and a "turkey" in 2013, much to the amusement of everyone watching. Balls' goose was certainly cooked when he lost his previously-safe seat in 2015, though David Cameron's own fall from grace a year later showed how short-lived even the brightest political careers can be.
What he lacks in wit Skinner makes up for in pure aggressive chutzpah and impressive staying power
One man who has survived decades of verbal attacks, generational shifts and general elections is that of the dreaded Beast of Bolsover, Dennis Skinner. Now 85 years old, Skinner nevertheless retains the unofficial title of bad boy of the Commons, having been booted out countless times for his invective-laced insults aimed at the posh-boy Tories he so nakedly despises. Referring to poor economic growth in the 1980s, in 2005 Skinner spat: "The only thing that was growing then was the lines of coke in front of Boy George (Osborne) and the rest of the Tories." That got him a one-day ban. When he lashed out at "Dodgy Dave" Cameron in a question about his finances, he again earned himself a day's expulsion from the Commons after refusing to withdraw the accusation. You can't imagine he was hugely upset.
Every year the fiercely republican Skinner delights fellow MPs with a cutting jibe aimed at the Queen's emissary who visits the Commons. Barbs about the Queen's tax arrangements, the privatisation of the Royal Mail, and Royal expenses have become part of political tradition and what he lacks in wit Skinner makes up for in pure aggressive chutzpah and impressive staying power.
So for every 100 dull, lifeless political speeches there's that one shiny gem that either elevates or destroys a career, elicits a smile or an emoji-face of shock, or (god forbid) makes a genuinely insightful and important point about the future of the world. While that might be an inducement to keep one eye on Newsnight from time to time, offers to pop over and "BBC Parliament and chill" are still, happily, unlikely to be forthcoming in y­­our immedia­te future…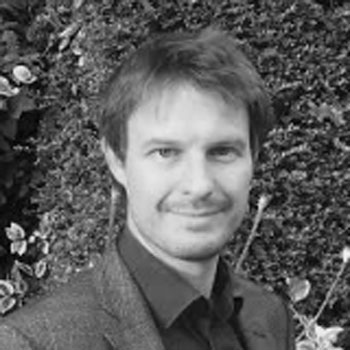 GREG TAYLOR
Film Editor
Greg spends a socially-unacceptable amount of time in darkened rooms with strangers waiting for the next film that excites him as much as "Jurassic Park" did when he was 12. As well as reading too many books, watching too many strange and unusual films and listening to loud and obnoxious music he found time to advise two Mayors of London and a host of MPs, helping to change legislation and give more power to people and neighbourhoods. If he's not writing, watching, listening or reading, Greg is almost certainly planning his next trip overseas – all recommendations greatly received.