From Citrus Fibre To Cow Manure, These 6 Disruptive Innovations Are Shaping The Future of Sustainable Fashion
We need to get serious about planet-friendly fashion – and these award-winning entrepreneurs are leading the field
A few years ago, sustainable fashion was a nice-to-have niche. It cropped up in small ranges from big brands that needed some good PR, or earnest and expensive labels touted by celebrities but ignored by most mainstream shoppers.
Not any more. With our growing population and climate change high on any (sane) business leader's agenda, a fundamental redesign of how fashion is produced, distributed, consumed and recycled is underway. And that redesign is being led by entrepreneurs with a combination of good style instincts, business smarts and deep tech know-how.
Some of the best can be found amongst the winners of the Global Change Award – an annual, global innovation challenge for disruptive early ideas on how to make the fashion industry self-sustaining, or 'circular'. Launched in 2015 by the non-profit H&M Foundation, in collaboration with Accenture and KTH Royale Institute of Technology, the most recent Award received close to 3,000 ideas from 130 countries. Here are six of the most exciting.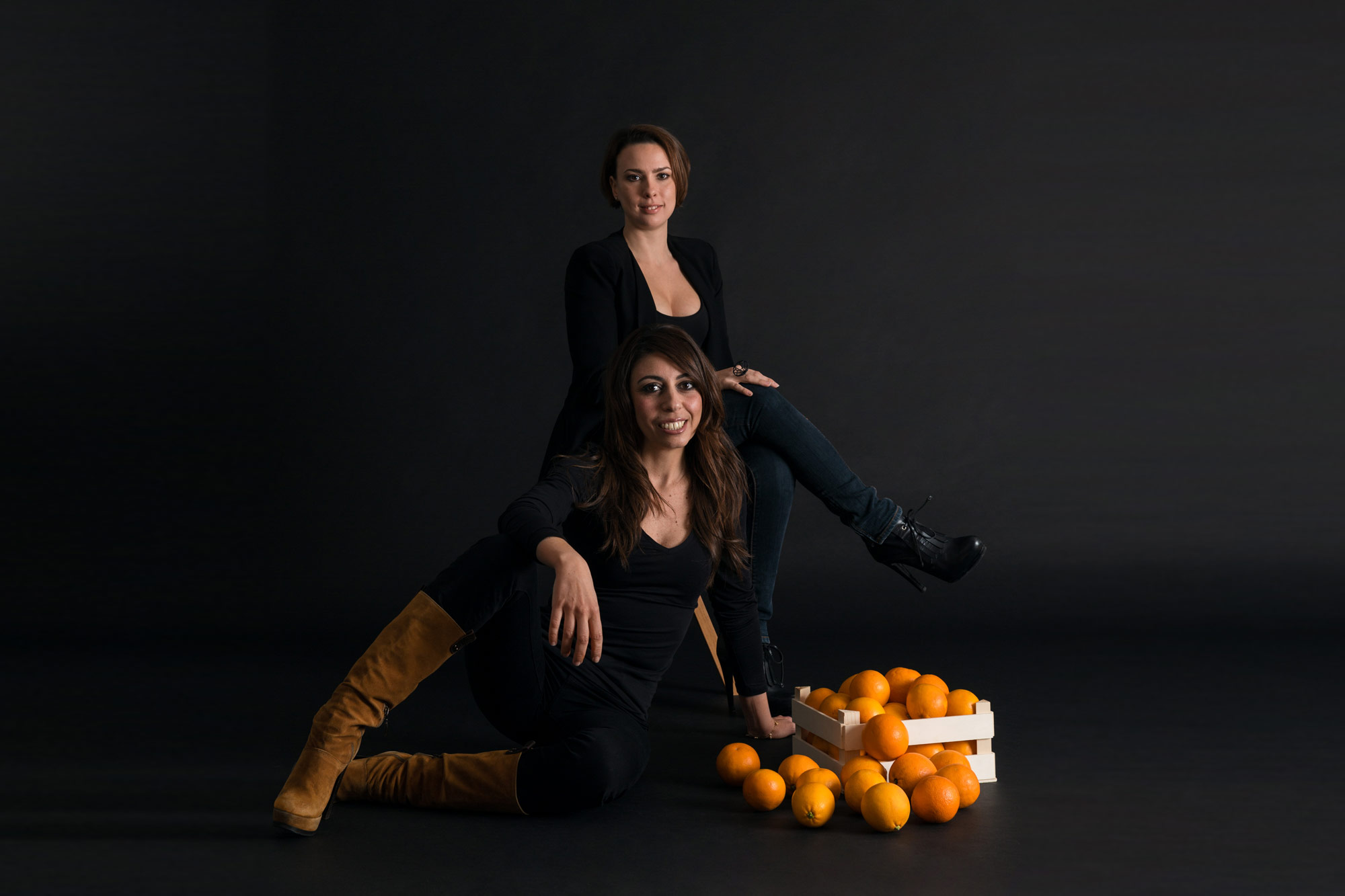 Clothes made from citrus
Our surroundings often influence our innovations. Italian startup Orange Fiber looked at their country's citrus juice production, saw the huge amounts of waste in the process and identified an opportunity to produce clothes. The result is a yarn made from by-products of citrus juice production, instead of one produced by growing a dedicated crop like cotton or bamboo.
Orange Fiber resembles the look and feel of silk and can be adapted to make many different types of textiles, from dresses to shirts to scarves. The company has just partnered with Italian label Salvatore Ferragamo on the launch of a capsule collection – the first ever to use the fibre, but hopefully not the last.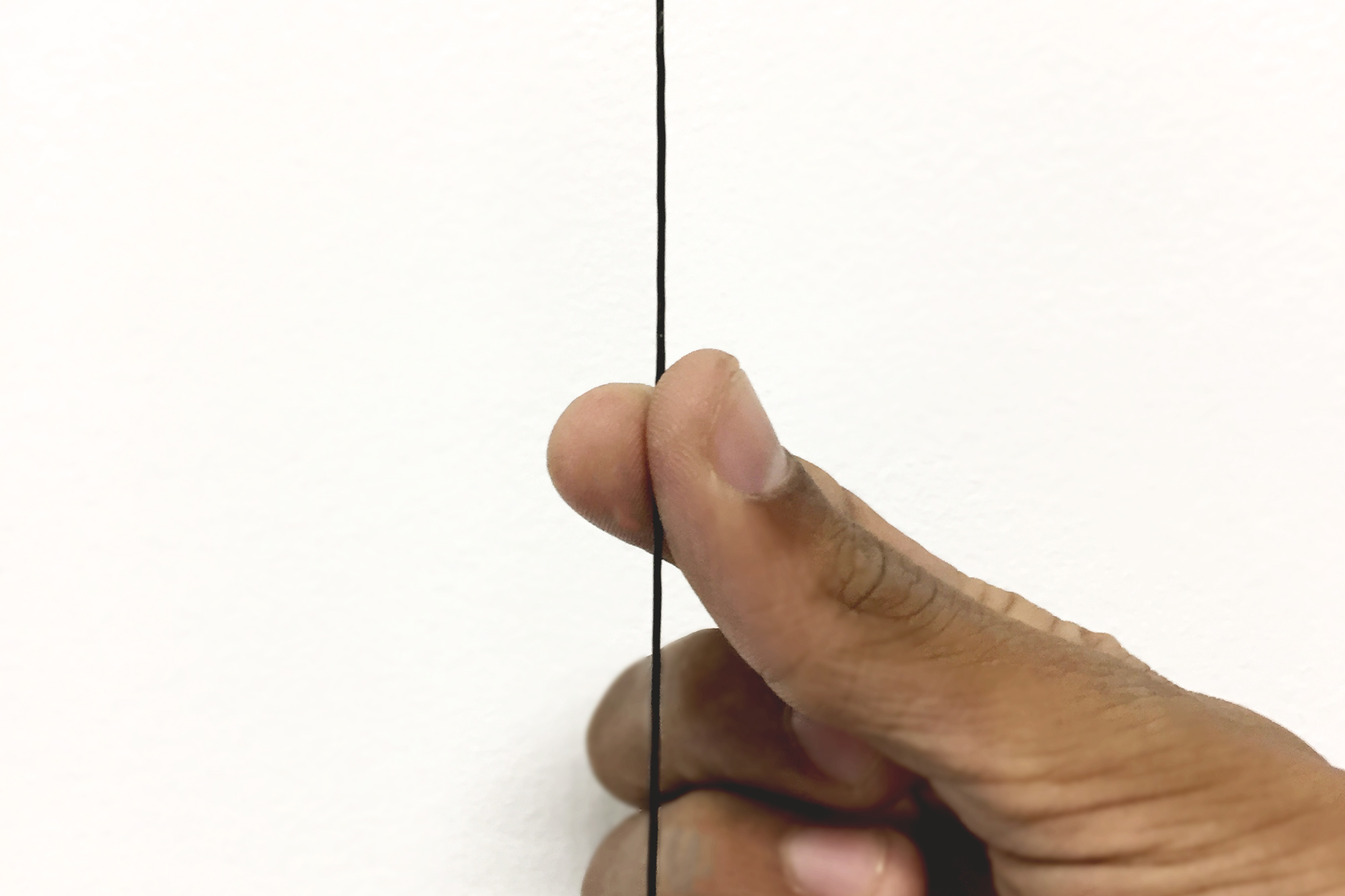 Recyclable Intelligent RFID Filament
A smart, connected thread
Shoppers are increasingly demanding more transparency around the materials their clothes are made from. In addition, the lack of easily accessible materials information is a major barrier for efficient recycling of clothes. Today, the sorting process is often manual and when a garment is sorted incorrectly, it can destroy the entire recycling process.
Internet of Things (IoT) will have a huge impact on many industries in our lifetime – and fashion is no exception. Smart, connected clothing isn't just exciting in terms of look, feel and function; it opens up a lot of new opportunities when it comes to sustainability. One example is Recyclable Intelligent RFID Filament, produced in both the USA and UK. This is a digital content tag incorporated in a thread that looks and feels much like a normal yarn.  The digital thread makes it possible to track a garment from production, to the retail store, to the recycling plant – creating traceability through the fashion value chain. Plus, with this RFID tag incorporated in clothes, the sorting and recycling of garments can be automated, driving economic value and reducing waste.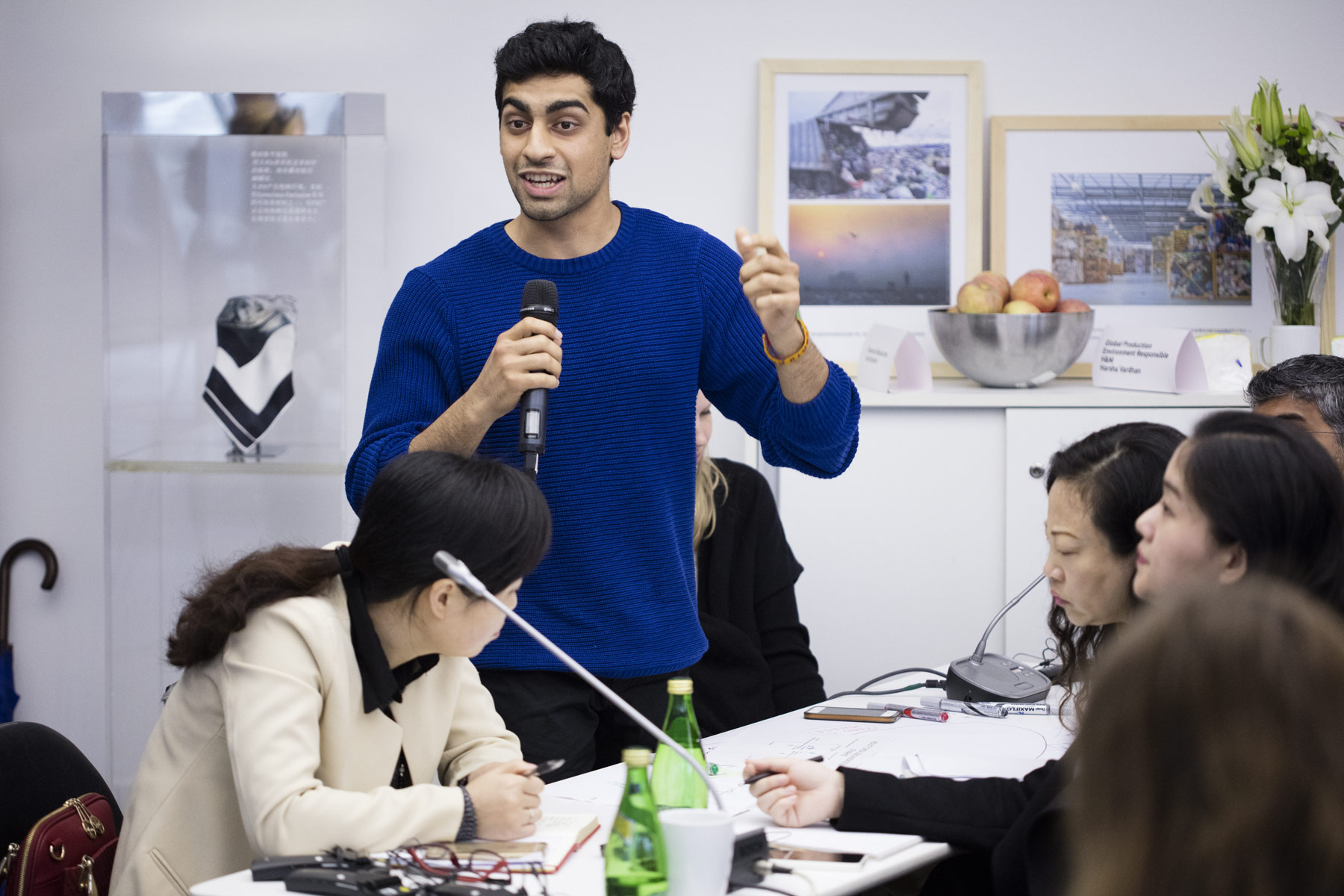 A polyester-eating microbe
Recycling textiles is still a tricky business – the use of mixed fabrics in clothes and the lack of technical methods to break down complex textiles are just two problems that hamper a 'circular' fashion ideal. Unfortunately, polyester is one of the most commonly used textiles, and due to its complex nature, it is very difficult to recycle with current methods.
US-based company Ambercycle aims to solve this challenge by developing a microbe that eats waste polyester. The microbe breaks up the polyester into its most basic substances, which can be used to produce raw materials used for new textiles. Recycling polyester has previously been almost impossible, so this innovation has the potential of having significant economic and environmental impact.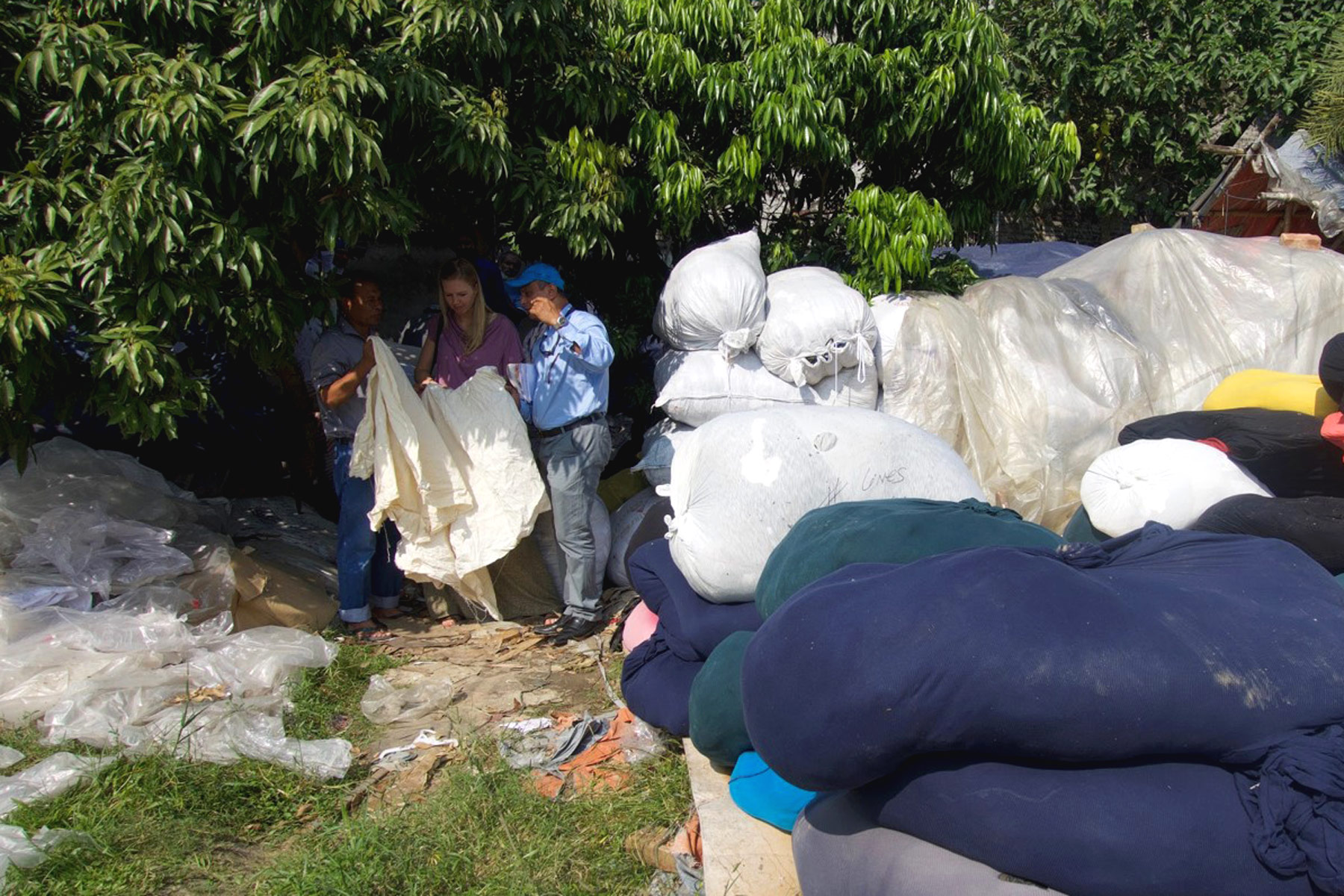 A platform to reduce textile leftovers
Globally, more than 100 billion garments are produced every year – and 15% of the materials produced in the process go to waste and end up in landfills. To combat this issue, the Estonian team behind Reverse Resources has developed a digital platform that delivers real­‐time information about production leftovers.
Reverse Resources helps production facilities to understand how much material goes to waste and figure out which materials that could be reused and which are better to recycle. Their software is integrated in the production process with the aim to simplify waste management – and turn valuable wasted textiles into new clothes.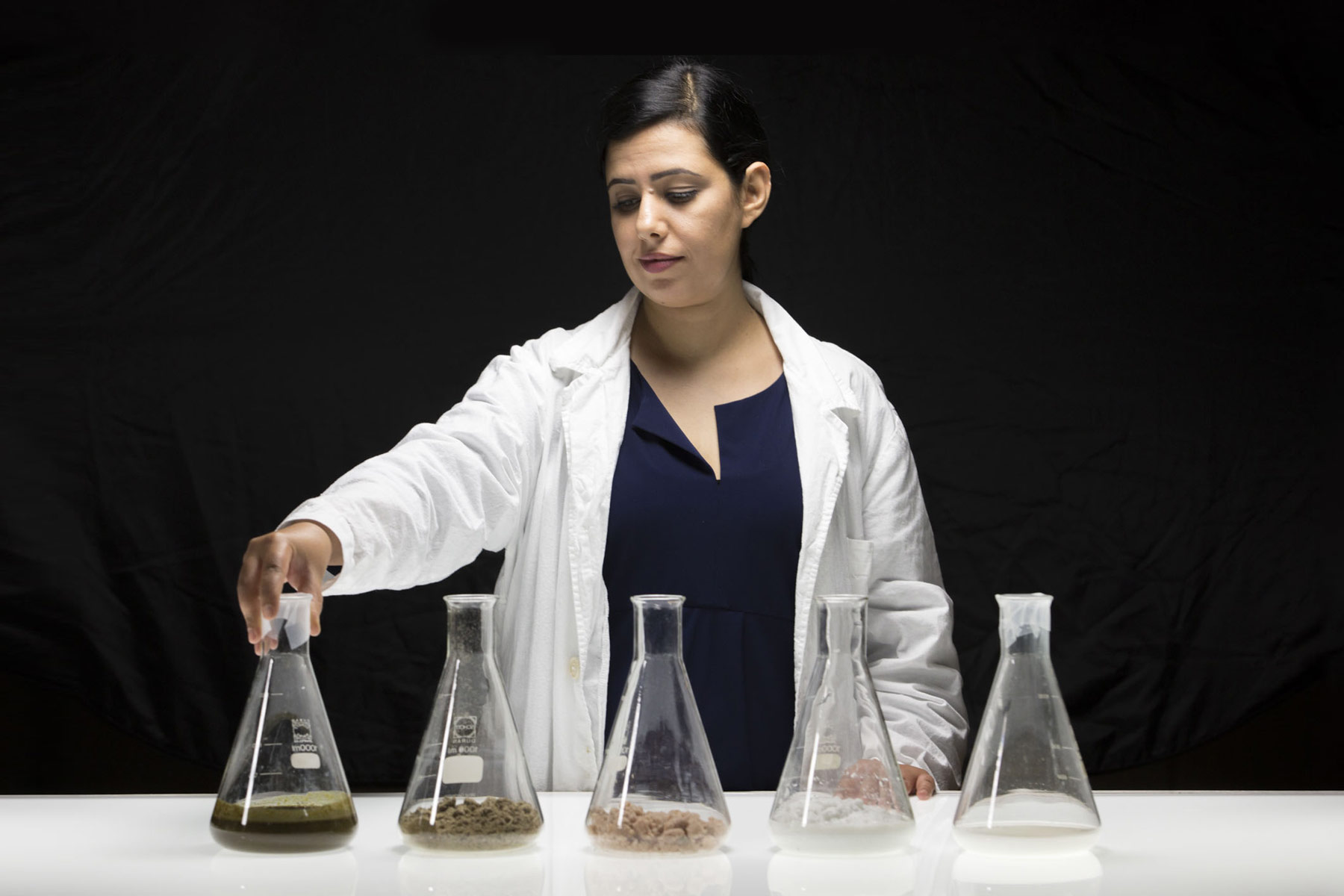 Textiles made from cow manure
Circular economy is all about eliminating waste in the value chain. To most people, cow manure is pretty much the ultimate definition of 'waste' – and a disgusting one as well. Mestic, based in the Netherlands, wants to change that perception by developing a process to turn cow pats into quality textiles.
As cow manure contains large portions of cellulose, it is possible to extract raw material from it that can be transformed into a biodegradable garment. Farming and cows are linked to several environmental issues, such as methane gas production and oversaturation of the soil. Through Mestic's innovative solution some of these issues are addressed and turned into positive impact.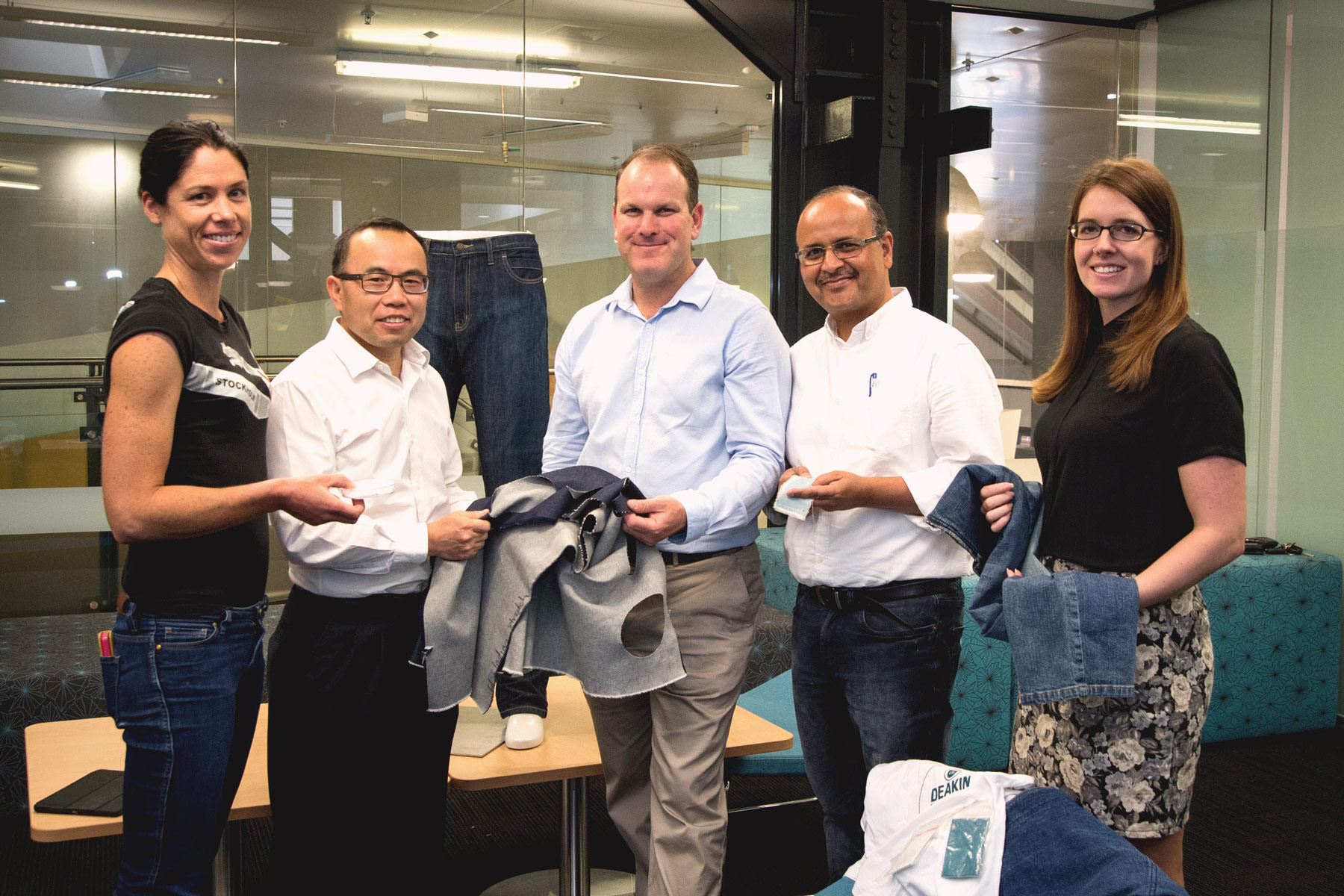 A dying process using old jeans
Denim is one of the most classic and widely-used textiles in the fashion industry, and is almost never out of style. Unfortunately, the current process for producing and dying denim consumes huge amounts of water, energy and chemicals. It also creates a lot of dye waste, which can pollute and contaminate waterways.
The Australian innovators at Circular Denim have developed a solution where old and used denim products are recycled and pulverized, with the colour particles then being reused to dye new jeans. This saves water, chemicals and energy and avoids old denim being sent to landfills, and the approach could have major implications for other textiles and applications too.
Read Accenture's new trend report: Future of Sustainable Fashion, based on analytics and insights from the close to 3000 ideas that Global Change Award received in 2016.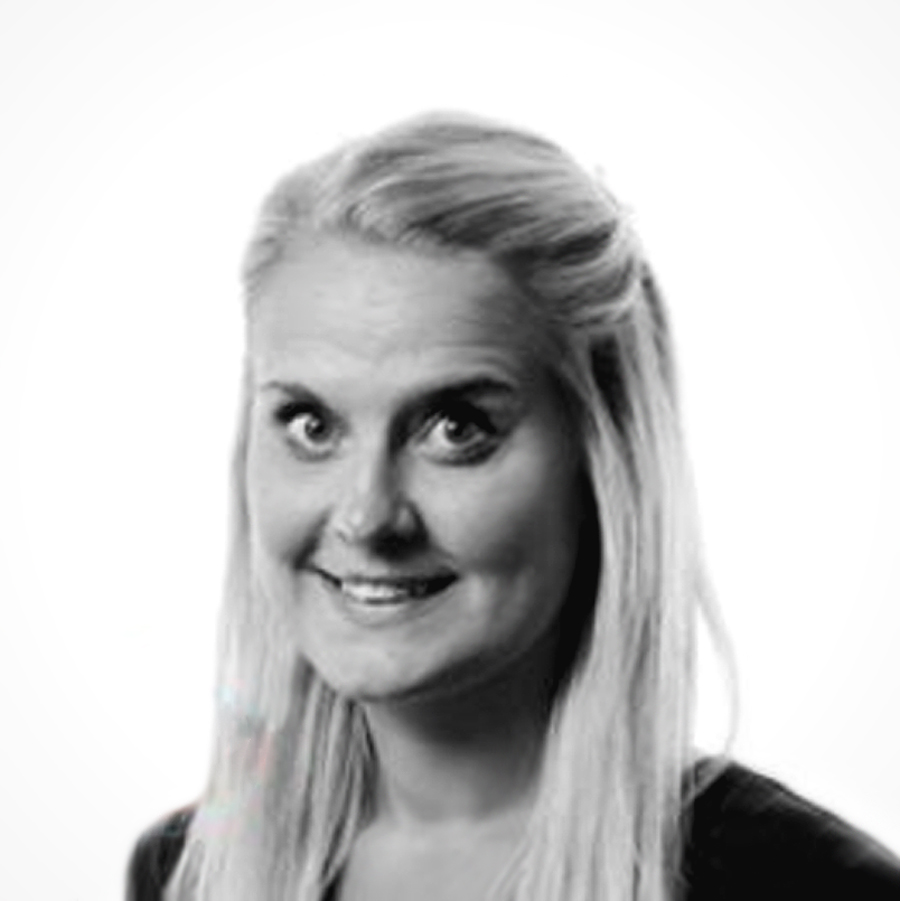 Josefine Olsson
Technology
Joesfin is a consultant at Accenture Strategy and is passionate about digital tech, innovation and sustainability.