From Busking to Stage-Filling, Hip-Hop Inspired Folktronica – This Is the Quiet Revolution of Dermot Kennedy
70 million Spotify streams, sell-out shows, comparisons to James Blake and Bon Iver – and he hasn't even launched a debut album yet. Who is Dermot Kennedy?
Words  Hannah Kane
Portraits Gerda Carina 
Dermot Kennedy first picked up a guitar aged 11, after seeing an older cousin play at a family party. "That really kind of Irish thing at a party, at the end of the night, when everyone's kind of fading away or else still singing," he laughs in his distinctive Dublin twang. "I made sure I was getting a guitar." Kid Kennedy learnt to play – first doing covers, then writing his own songs – and by the age of 15 was dragging his dad to open mic nights all over the city. He went onto study classical music at college but kept it real by playing in the street.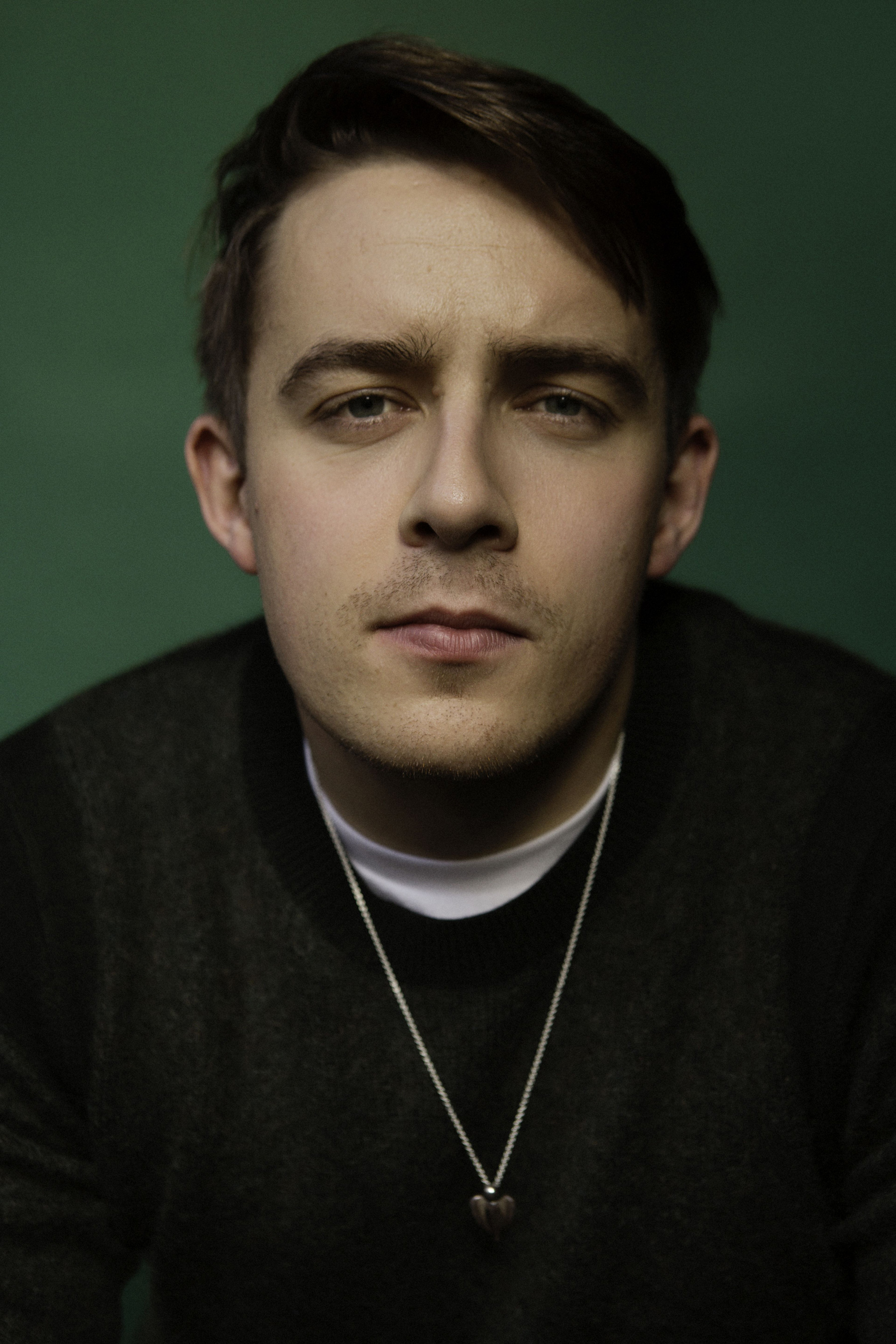 I was busking in Newbury Street and a lady came out of a hair salon across the street. It was her wedding the next day and I ended up playing the first dance
It wasn't long before the street singer's music was spreading across the internet and turning him into a cult star. No wonder – in a jaded industry, Kennedy's sound retains a deep-rooted sense of romance. Not the saccharine or superficial kind of pop anthems, but that sweeping surge of mystery and excitement you only get from real love. He's the first music artist I've interviewed who has emailed me a moodboard of visual references that inspire him creatively. Keywords such as Magic, Bravery, Intensity, Pride, Sensuality, Colour, Love, and Nature fuse pictures of palaces with soaring, frescoed ceilings; big cats stalking the prairie; Parisian rooftops; roaring seascapes; and dramatic sunsets. These are honest and surprisingly tender images for a big, broad-shouldered Irishman who dreamed of playing professional football as a child.
But then rawness threads through Kennedy's music, in heartfelt lyrics told with a storyteller's pathos that belie his young age of 25. There are parallels to his musical heroes David Gray and Glen Hansard in early acoustic guitar and piano tracks such as 'After Rain'. But his first EP, Doves and Ravens, released in April 2017, started to marry his ethereal song-writing lilt with more urban-led production. Inspired by falling in love and personal loss, it combined the expansive, stadium-filling direction of James Blake with one of his favourite artists, Justin Vernon, the talent behind Bon Iver and Volcano Choir.
Kennedy admires Vernon's authenticity. "He writes with an honesty which makes me feel like it's from someone who doesn't second guess. I'm always second-guessing, like "does this sound right"? It's weird, it just makes you feel something, and when you look up the lyrics, they make no sense at all. I've always wondered, is it in his delivery? Is it just a magical thing in the tone of his voice? It's just something you feel when someone sings in that way."
Vernon collaborated with Kanye West over several albums including My Beautiful Dark Twisted Fantasy and Yeezus, leading the rapper to describe him as "one of the baddest white boys on the planet." The respect is mutual – hip-hop and poetry are big influences on Dermot's work. He talks enthusiastically about Def Poetry, the brilliant spoken word TV series hosted by Mos Def that aired on HBO between 2002 and 2007. "Kanye West did it a few times, and John Legend did it, so really famous people. Poets that I've never heard of – especially coming from Dublin – you just don't hear of these people. There's one guy called Black Ice who's an incredible poet, another called Steve Coleman. Modern-day poets. Everything that kind of appeals to me in hip-hop is when I see it in its most potent form in that poetry."
I never intended to just be an acoustic act and so to be doing the music I'm doing now in a live capacity – it's so much more fun and challenging
Kennedy's latest single, 'Moments Passed', pushes his electronic, hip-hop-inspired sound further, right from the opening bars. The final mix began as a wildcard experiment, by taking outtakes of his vocals, distorting them and looping them back. He abandoned three finished mixes to pursue it. "I'd just listened to that 30 second thing 50 times, so I basically put the brakes on everything we had and decided that was worth chasing. That was the intro and it ended up being the backbone of the song."  
The new direction has divided opinion amongst his fan base, but Kennedy is unfazed. "I know that one or two people on social media were like, 'if that's the way it's heading, I'm outta here. It didn't bother me – I guess I was kind of excited by the way it sounded. I guess what I wanted people to feel was everything that I've ever made anyone feel by my lyrics, just in that sound. I think it's something special, trying to access that kind of emotion."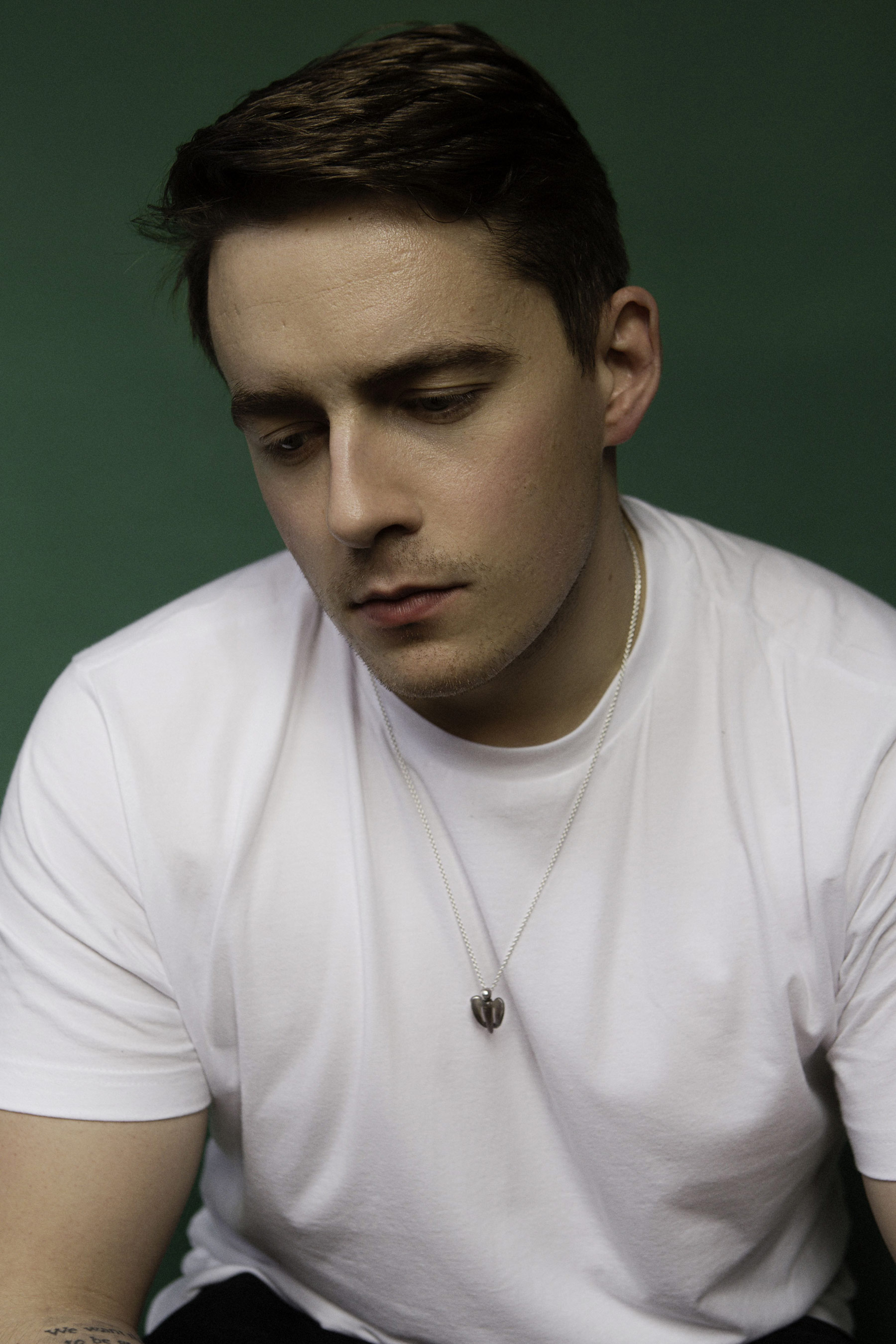 Managed by the same team as Lana del Rey, Kennedy certainly has the right people around him to take his music to the next level. He's already supported Del Rey at the Brixton Academy in front of a crowd of 5000, and says he enjoys the adrenaline buzz. "It's fun," he admits. "I can't complain." From January through to the end of March 2018, Dermot is embarking on an epic tour across Europe, starting in London's Scala with two sold-out shows on the 13th and 14th of February, before heading to the US. "I never intended to just be an acoustic act and so to be doing the music I'm doing now in a live capacity – it's so much more fun and challenging," he enthuses. There's an album in the pipeline too.
We wrap the interview and Kennedy sings a few lines absentmindedly from down the hallway as he collects his belongings, moss eyes smiling. He throws on a thick parka and heads off into the city with his close-knit team of manager and publicist. It's only a matter of time before this one-time street-singer cracks commercial radio, so make sure you catch him at the live shows early next year. For now, his music is the perfect mood-setter for long nights with loved ones around a crackling fire.