Consider this your one-stop-shop for smart, thoughtful, spirit-lifting gift ideas
Words Hannah Kane, Mary-Jane Wiltsher, Riana Horner, Marianna Manson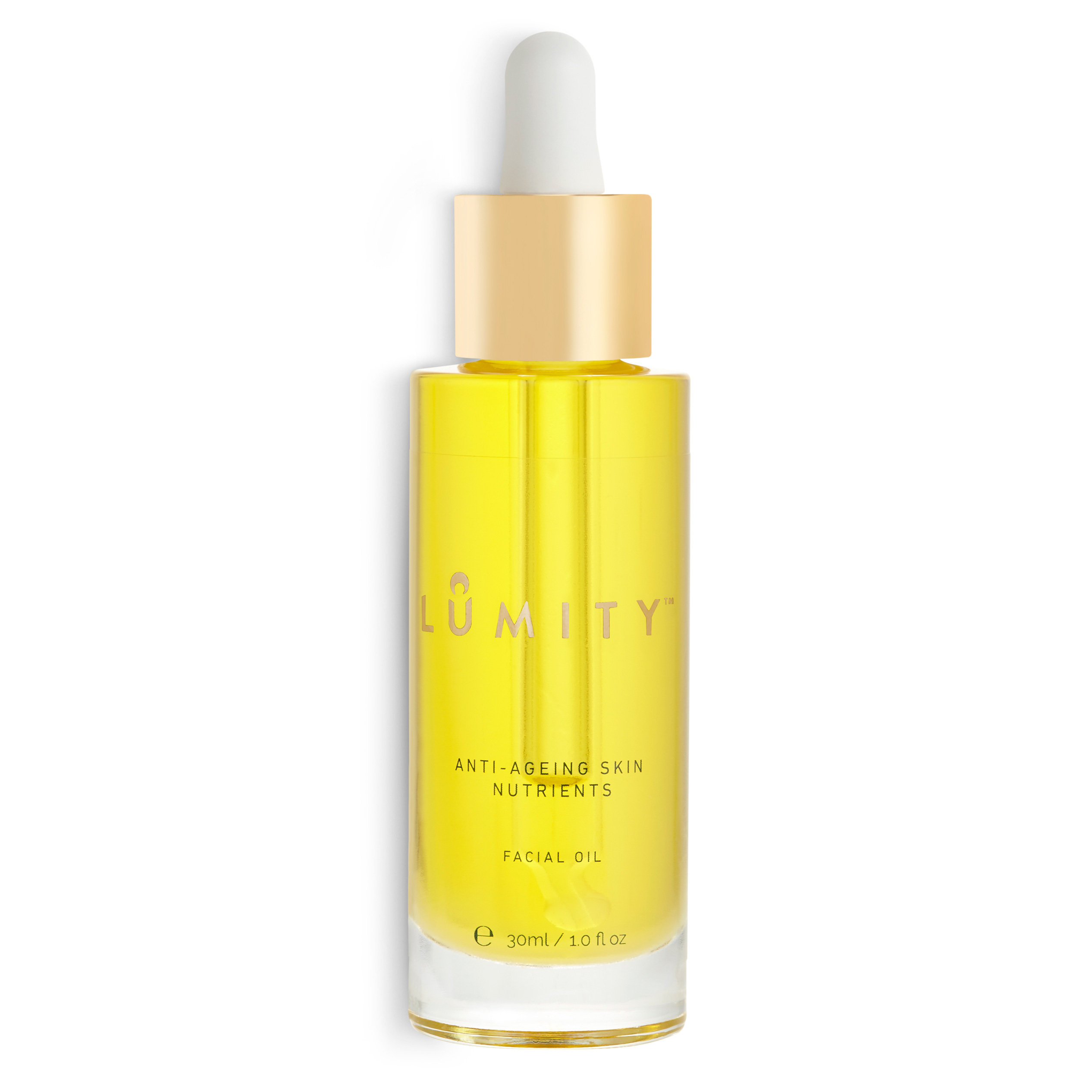 Lumity Life Anti-Ageing Facial Oil
Whether it's the fragrant waft of essential oils or the simple pleasure of watching tiny amber droplets ooze from a pipet, there's something wonderfully decadent about a quality facial oil – particularly when winter temps have ravaged complexions into textures akin to a cornflake. Scientist Sara Palmer Hussey PhD is the brains behind Lumity Life Anti-Ageing Facial Oil, a product she's crammed with a whopping 32 botanical oils and extracts. A few drops applied using outwards circular motions before bed will replenish moisture and promote collagen, with visibly smooth and supple results. Nourished skin and a show of support for a female-founded brand? Yes please. £48.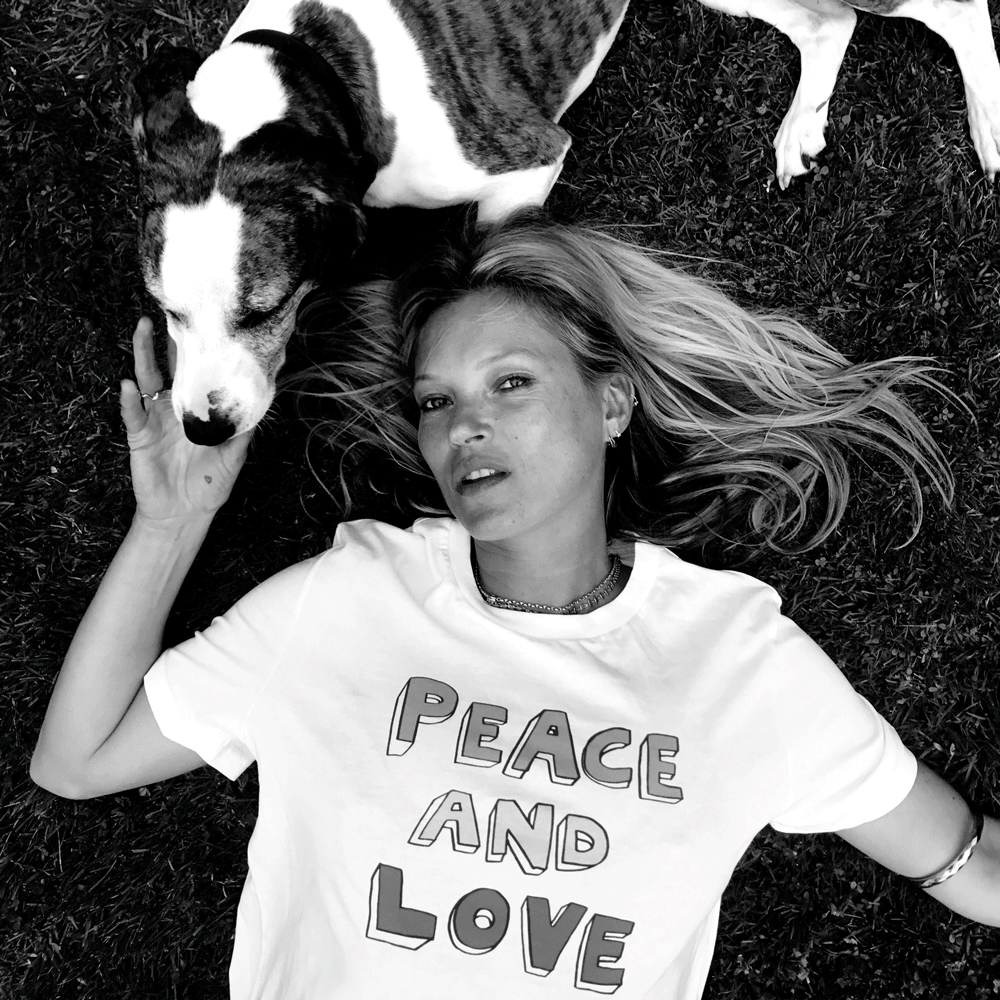 Since 1993, WarChild has been dedicated to helping, educating, and providing a safe space for children affected by war. In 2016, 84% of their money went directly to their cause of creating a world where no child's life is torn apart by war – but that mission never gets any easier, and they need our support. Some of the most prolific names in British fashion have pledged alliance to the cause, creating bespoke t-shirt designs to raise desperately-needed funds. Expect designs by Pam Hogg, Vivienne Westwood, Giles Deacon and Henry Holland (among others), modelled by top names such as Mel C and Paloma Faith. An iconic tee, plus a fairer, safer childhood for millions? Bargain. £25.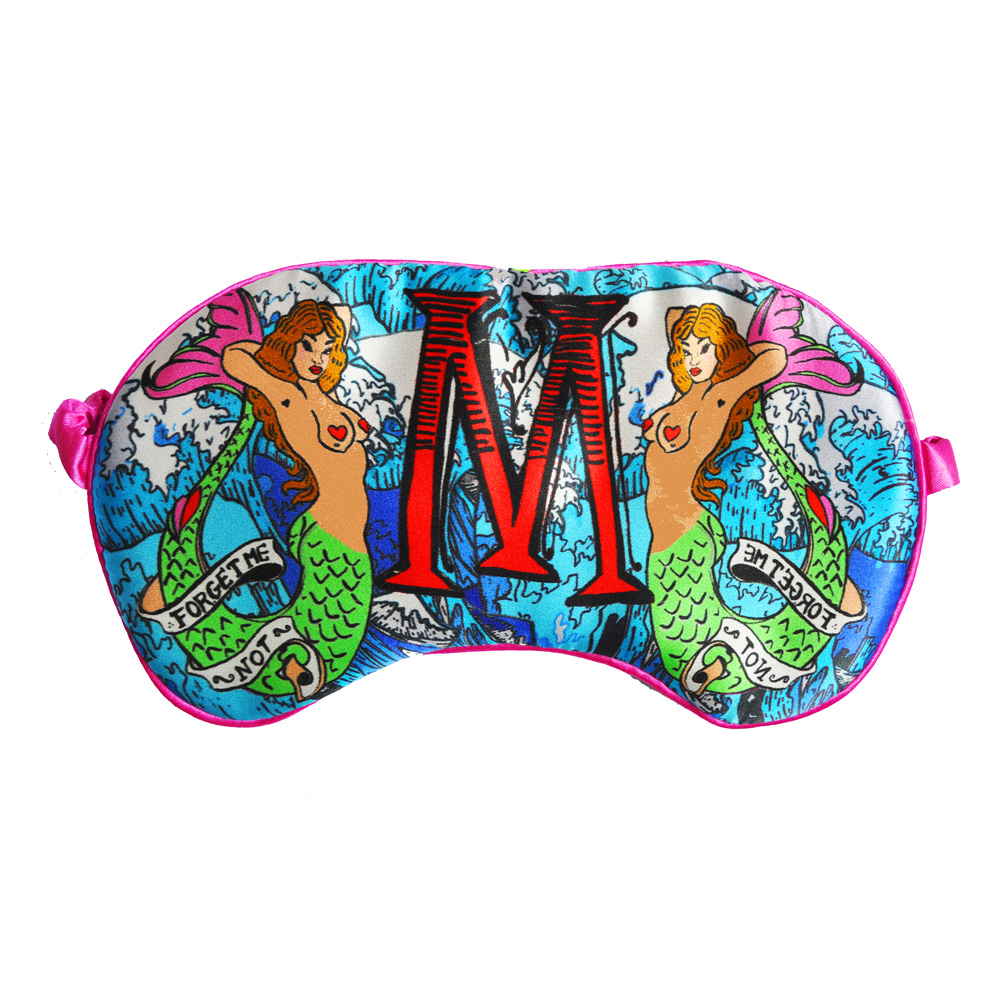 Silk Monogrammed Eye Masks
Get your beauty sleep in style with these plush silk eye masks by Jessica Russell Flint. Combining British heritage-inspired themes with contemporary colourways, each hand-painted and generously padded design is made from the softest silk. We particularly love the alphabet range, emblazoned with an initial and its corresponding illustration: F for Fries, P for Peacock and X for – you guessed it – Xylophone. The optimum gift for the sleep-deprived friends in your life. £32.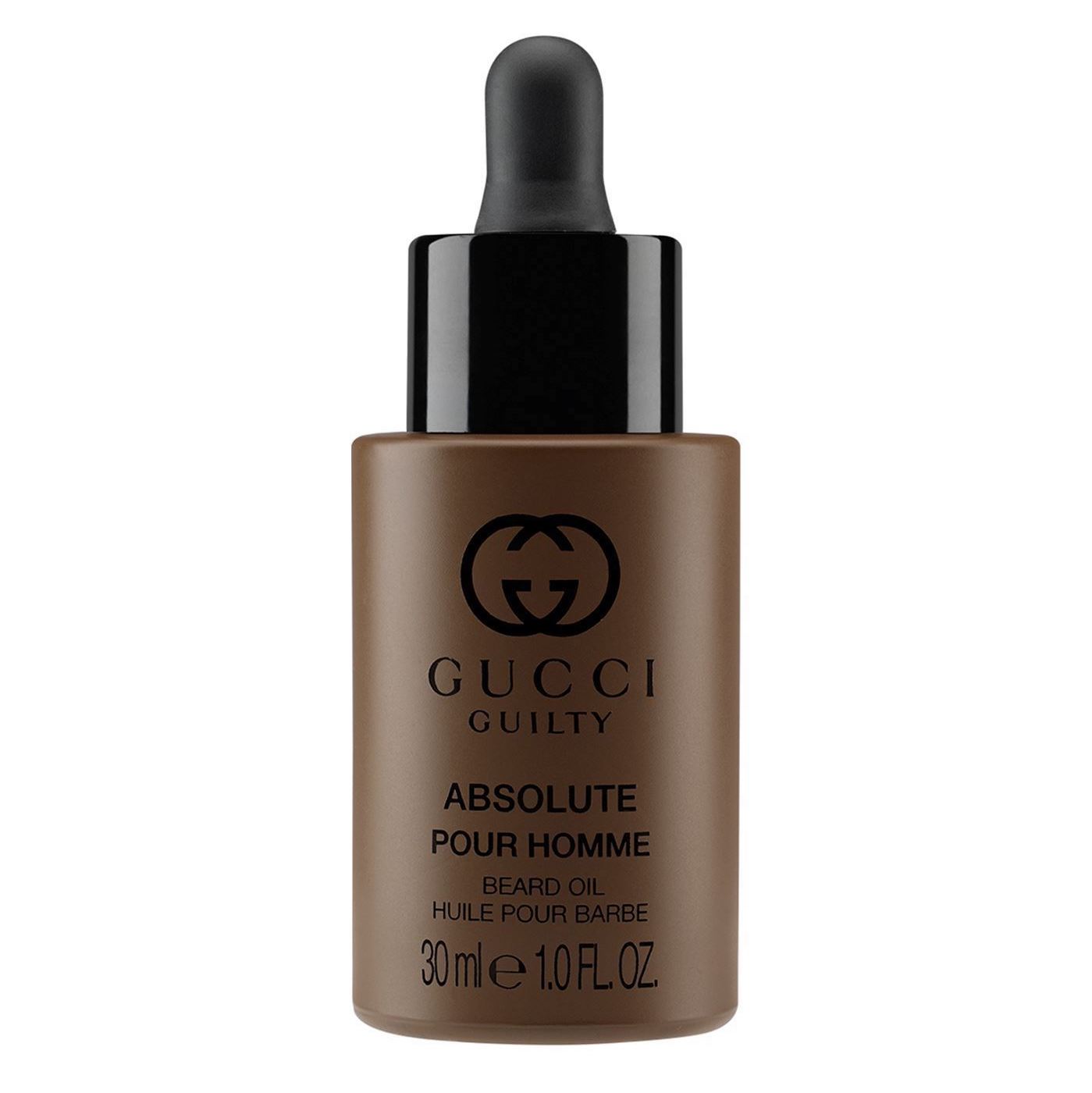 Gucci Guilty Absolute Beard Oil, 30ml
The most boujis of all the beard oils, this blend of sweet almond, grape seed oil and jojoba is created using the same scent as the popular Guilty Absolute eau de parfum. Ultra-woody notes of leather accord, goldenwood and natural extract of the Nootka Cypress, as well as patchouli and vetiver make for a uniquely earthy, masculine scent. Kissing loved ones under the mistletoe just got a lot less bristly. £32.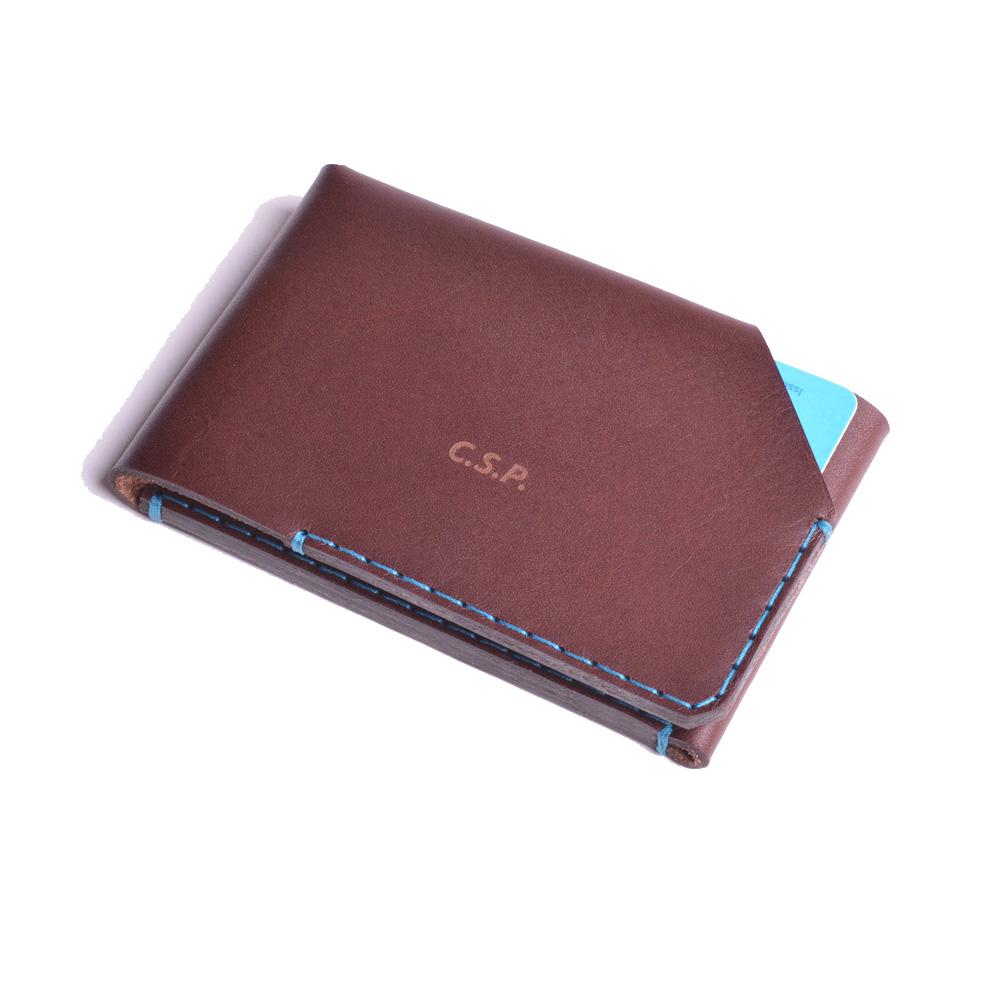 Wingback Leather Card Holders
London based leather company Wingback have been making sleek, personalised cardholders since their early days as a crowdfunded passion project, and they're now adding an extra extra special touch with DIY wallet kits for design-loving creatives. Products are designed and hand-made in London but shipped all over the world, earning Wingback global cult status for both thoughtful workmanship and impressive longevity. The cherry-on-top is their 100% recycled and recyclable packaging – meaning an urban footprint no bigger than your back pocket. From £30 for DIY Kits.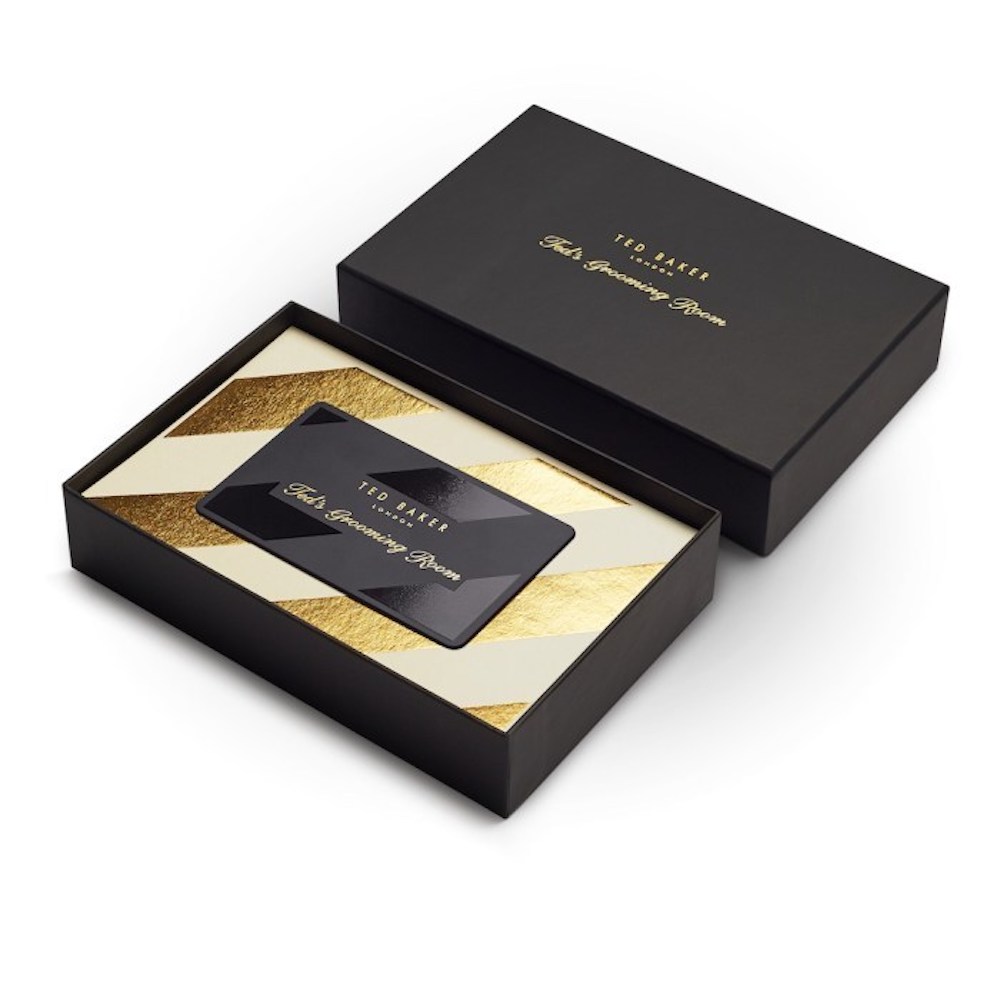 Ted's Grooming Room Gift Card
Give the gift of a sharp haircut this festive season and treat the man in your life to a 'Cut A Long Story Short' gift card from the exacting Turkish barbers at Ted's Grooming Room. Redeemable at any of Ted's 14 outposts across the capital, these sleek gold engraved cards are a one-way ticket to a spot of party season pampering. £38.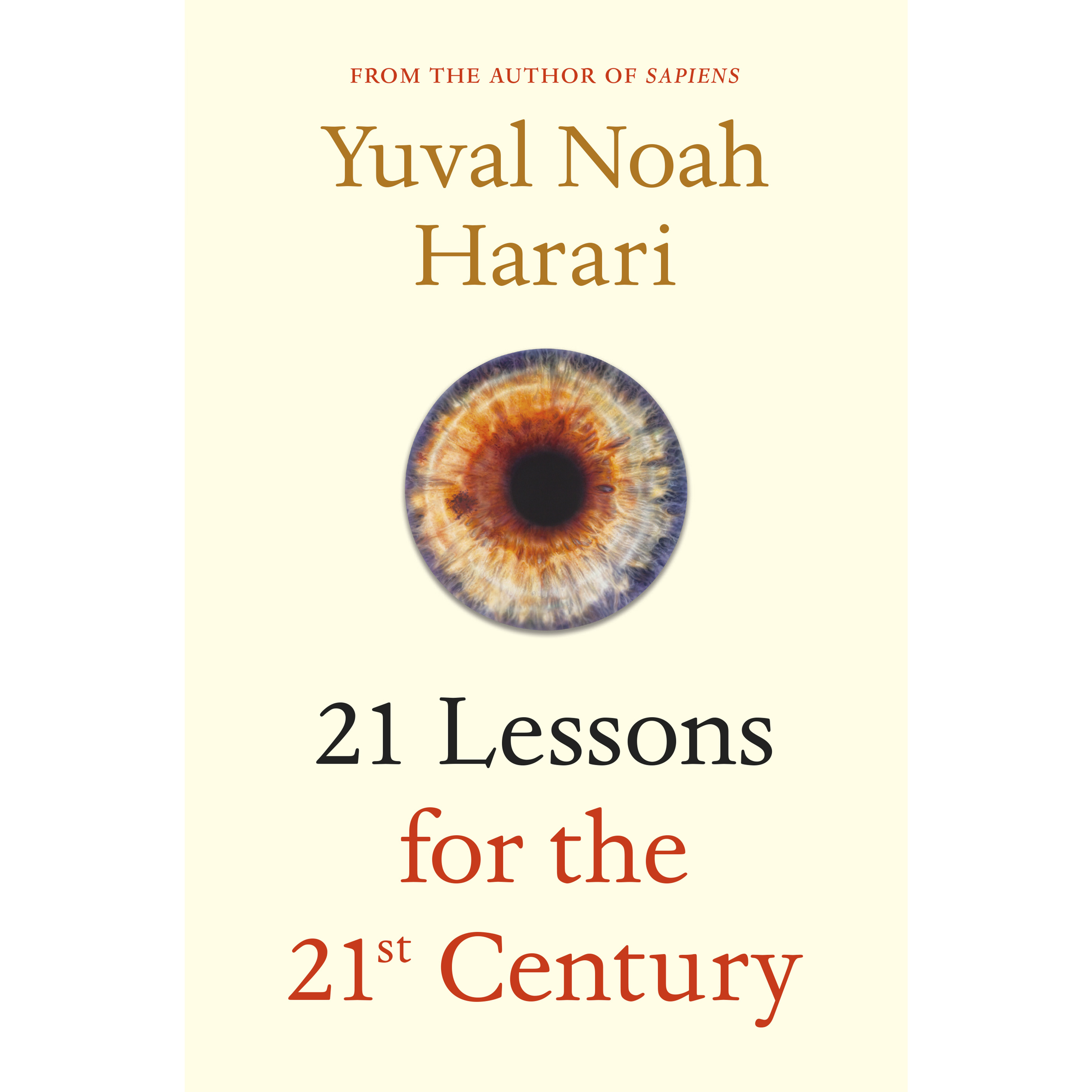 21 Lessons For The 21st Century
If, like us, you're guilty of defaulting to Netflix binging or Instagram scrolling when you get home from work, we recommend using that time to refresh your mind with Yuval Noah Harari's book 21 Lessons for the 21st Century instead. The international bestselling author blew our minds with his unique take on the past in Sapiens, as well as his questioning of humanity's future in Homo Deus. In his third book, he presents his view on how to cope with modern day issues like terrorism and fake news. Smart, eye-opening and strangely beautiful. £15.99.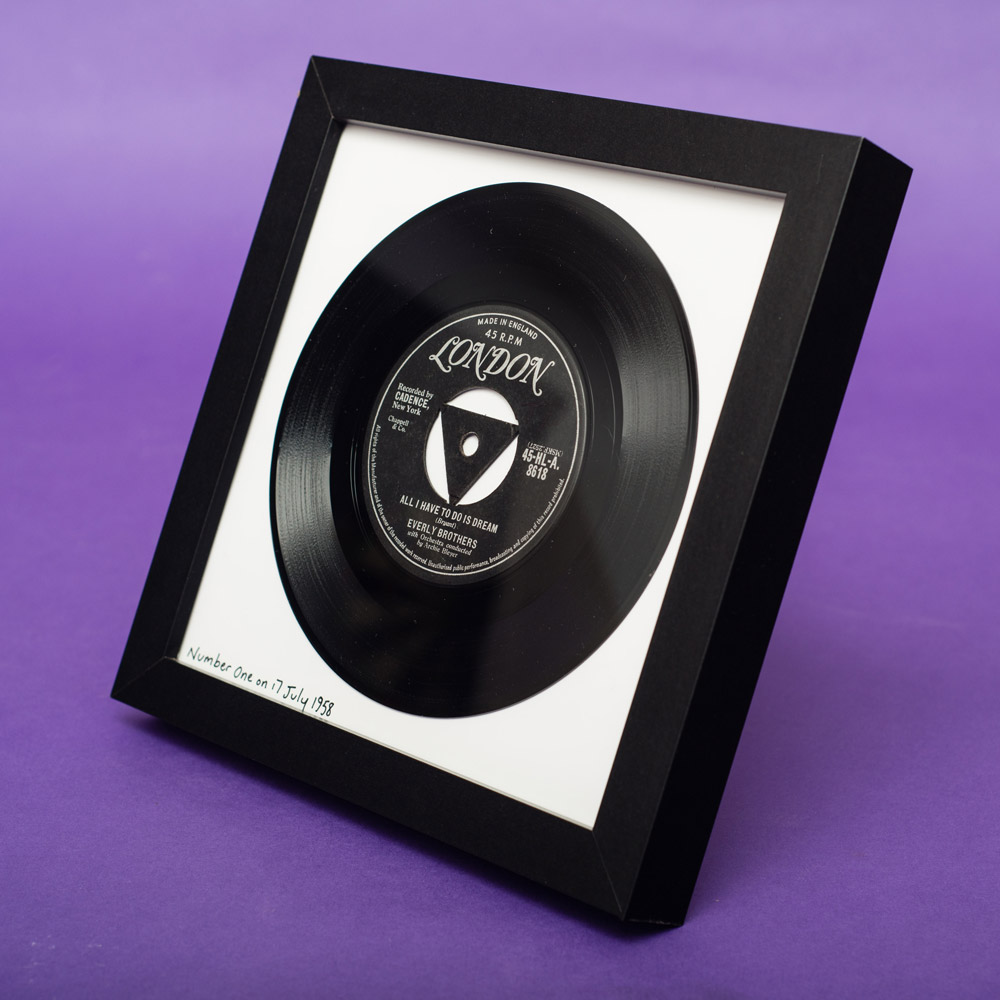 Were you one of thousands of vinyl buffs filling their bags at Record Store Day? Or are you struggling to hunt down the perfect gift for the dedicated record collector in your life? Either way, this vinyl framing service from Ripping Vinyl should tick all the right muso boxes. The idea is simple: frame any Number 1 single from the years 1952 through to 1999, with a choice of sleek black and white frames. A thoughtful and offbeat way of commemorating a birthday, anniversary or as a tribute to a special first dance. £49.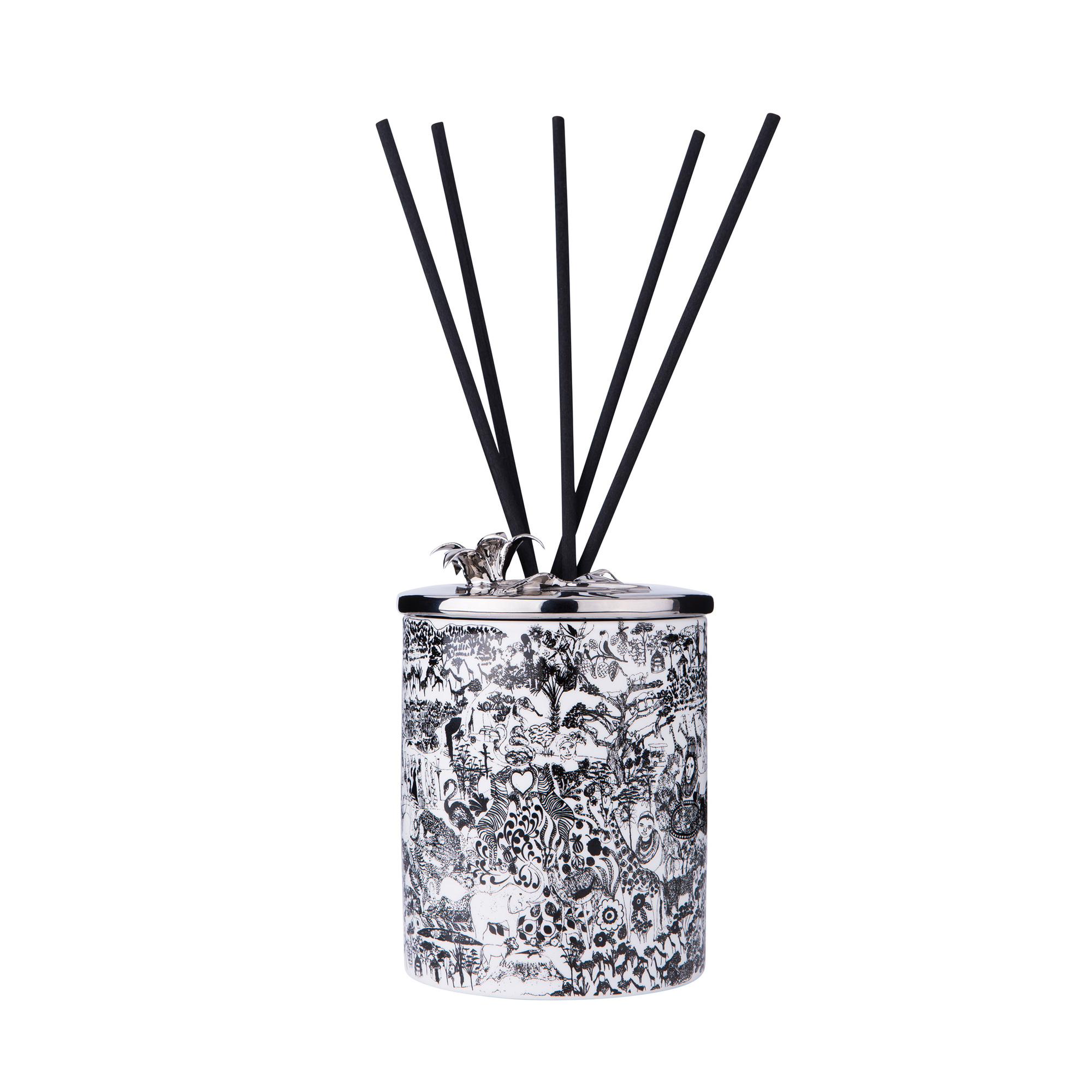 Lavender & Lillie Reed Diffuser 
These weighty silver and porcelain diffusers with decorative illustrations are the ultimate room fragrance treat you'd (probably) never lavish upon yourself. Travel the globe via a journey in scent, with the range evoking the spirit of cosmopolitan London (think tea and gin), romantic Venice (a riot of florals); exotic India (spices and fruits); and the tropical warmth of the Seychelles (fragrant blooms and coconut). The latest addition to the collection, inspired by Tanzania, is earthy and leathery. £48.
This is not the time of year for restrictive underwired bras. Saying that, for most of us, a little support is always welcome! This satin feel bra with generous lace trimming is just the ticket for glamorous lounging, or layered under a shirt if you can bear to leave the house. Available in classic black, romantic dusky pink and decadent green-gold, sizing is in general dress sizes: XS, S and M, so it won't matter if you're not 100% sure of your girlfriend's cup size. You can even machine wash it – this truly is the bra that keeps giving. £67.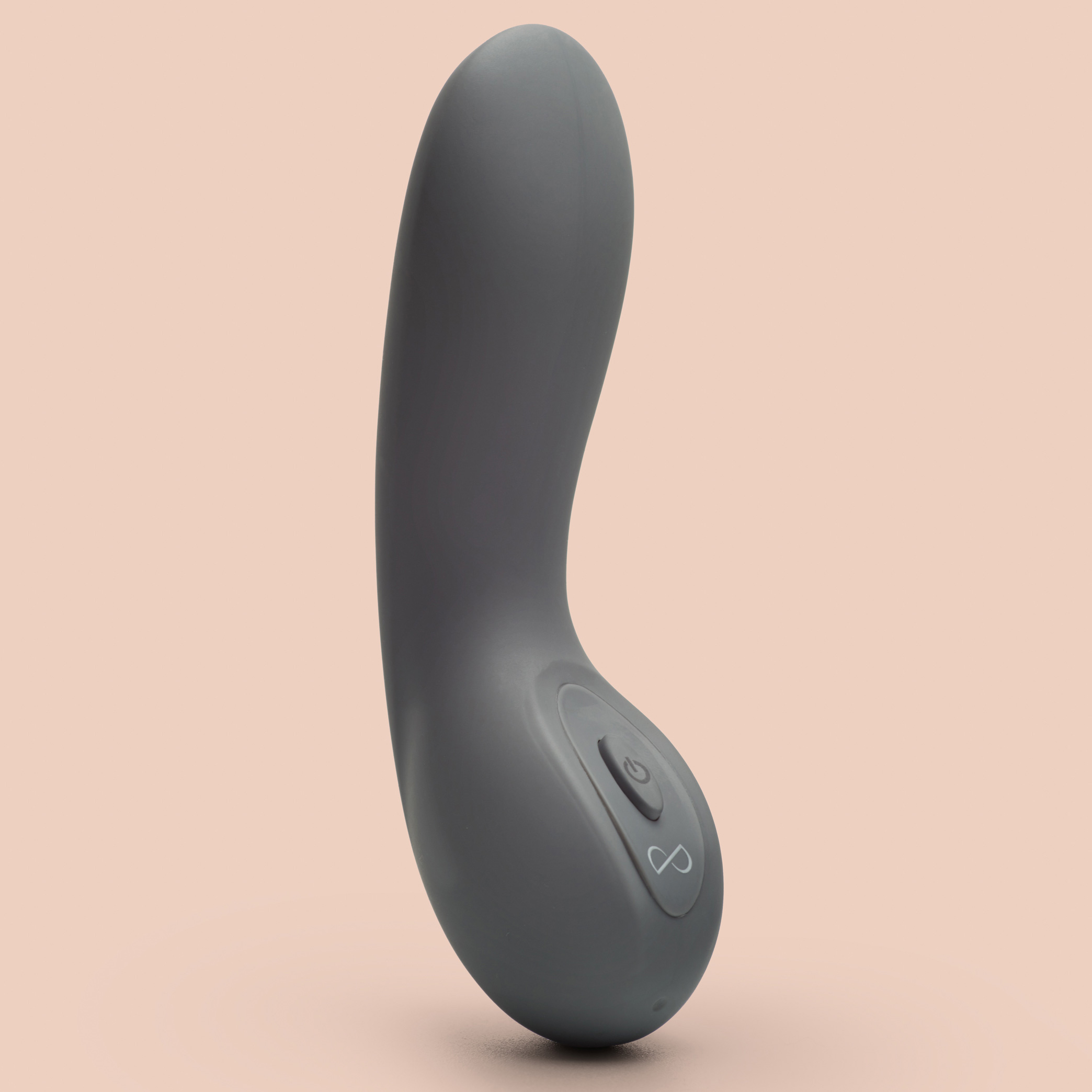 Perlesque Luxury Sex Toys
Rea Deacon is causing a (literal) buzz in her industry with a range of luxury sex toys. Elegant, discreet and effectively built, the collection is distinguished by its sleek silhouettes and comes in understated shades of grey. With their reasonable price tags, these beauties are fast overtaking their gaudy high street alternatives. So, give the gift of a multiple orgasm this Christmas with the G spot massager, £55.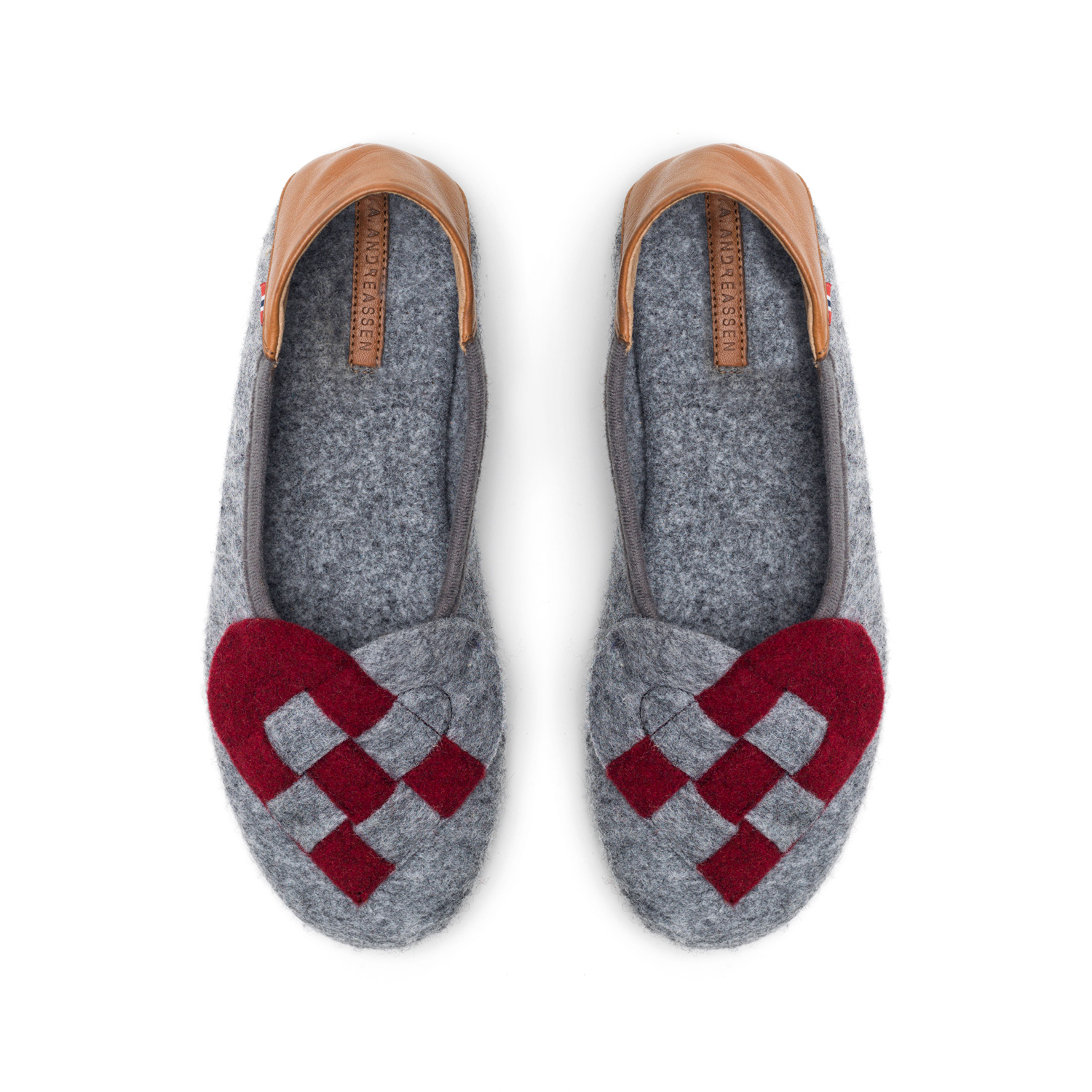 A. Andreassen Felt Slippers
Getting in from work and changing out of your work clothes and into your comfies is one of life's little pleasures, and this winter you can keep toasty and chic with A. Andreassen's adorable felt slippers. Made from luxurious natural Italian wool felt with tan leather accents and a woven red heart detail, the Elskling design is inspired by traditional handwoven baskets popular in Scandinavia (and, this summer, the British high street) and makes a wholesome addition to your winter wardrobe. Just add a hot chocolate and Killing Eve marathon for the cosiest night on the sofa. £60.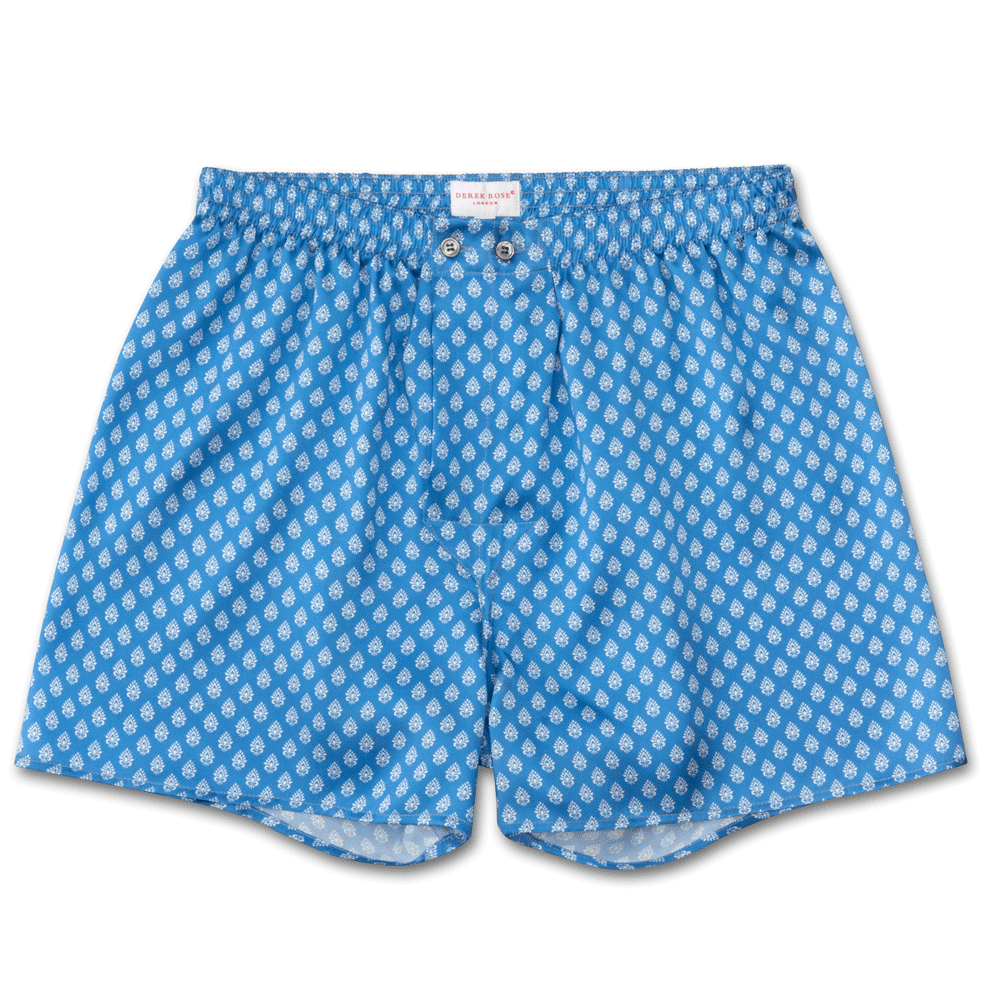 Derek Rose Silk Boxer Shorts
It wouldn't be Christmas without unwrapping a fresh new pair of oh-so-silky undies – and that should go for the men in our lives, too. When it comes to shopping for boxers and briefs, most of us are guilty of defaulting to the brand goliath multipack, but British lifestyle brand Derek Rose is rather more special. Designed in London, their 'smart comfy' boxer briefs are given a gentlemanly upgrade with the finest materials, like these Navy Striped Classic Fit Boxers in Woburn Pure Silk, £55.
Laboratory Perfumes Amber Set (100ml + 200ml)
Men like scented candles too. Even the straight ones. Especially when it comes with a generous 100ml bottle of eau de toilette by Laboratory Perfumes in their original scent Amber, a suits-everyone blend of fresh grass notes, warm spice, wood, and ambergris inspired by rugged coastal walks. While technically this is another brilliant unisex fragrance brand, the austere sans serif font typography and simple cardboard packaging make it particularly accessible to the chaps. £100.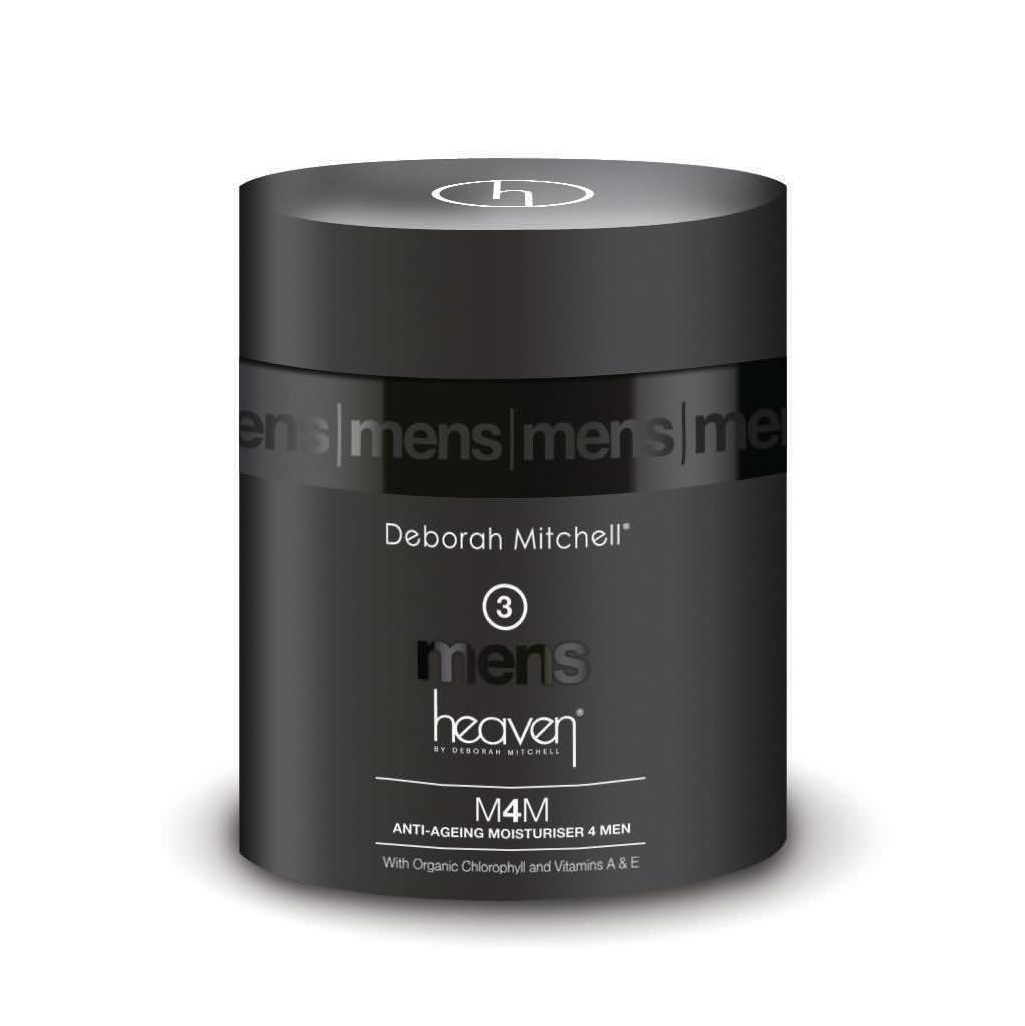 M4M Anti-Ageing Moisturiser
Chlorophyll, the green pigment in plants that supports photosynthesis, is the hero ingredient in this luxury moisturiser by skincare expert Deborah Mitchell. It works to reduce inflammation and bacterial growth in skin wounds, and is effective in treating acne and large pores. It also boosts the dermal levels of Vitamins A, C, E and K which helps keep skin young looking. The best part? With his own fancy jar, all your lotions and potions will go unsullied. £65.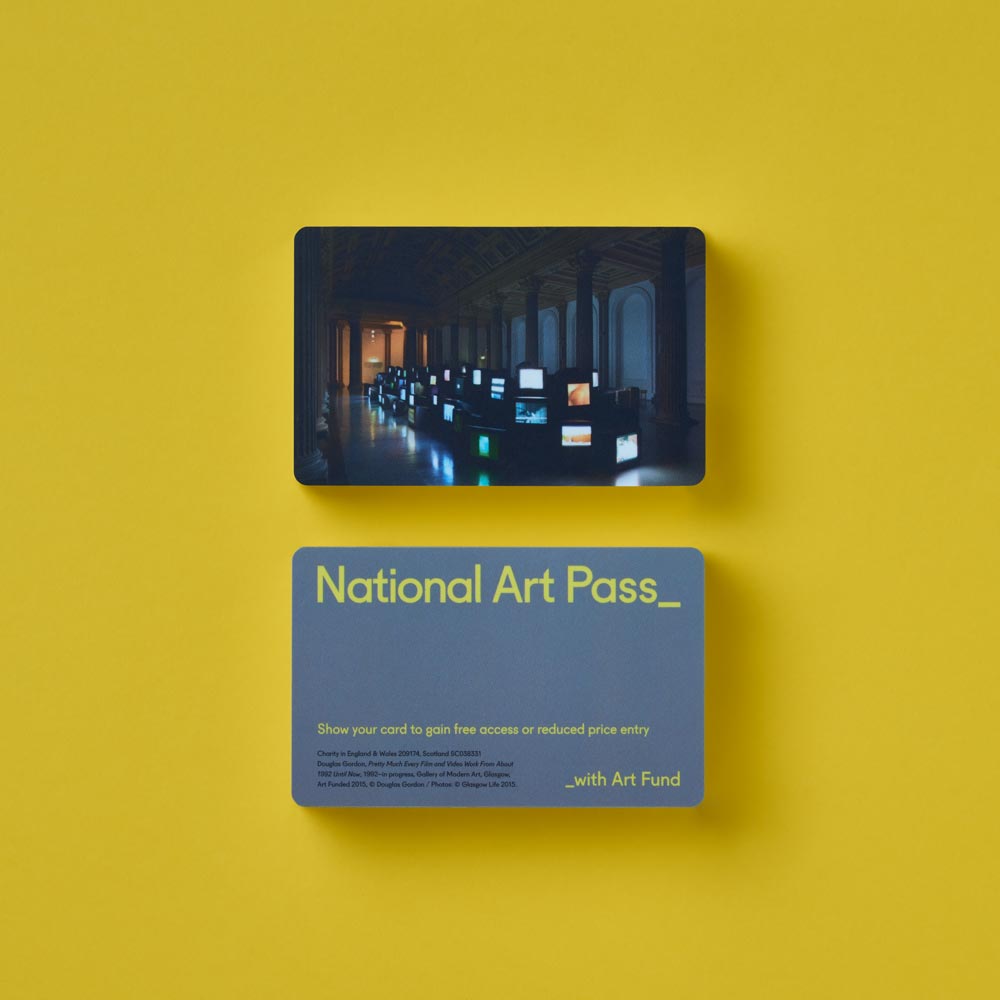 Constantly vowing to be less hungover hermit, more culture vulture? With the National Art Pass you categorically have no excuse. This wondrous little piece of plastic gives you free entry to more than 240 museums, galleries and historic houses across the country, along with 50% off major exhibitions at venues like the British Museum, V&A, Tate venues and the National Gallery. £65.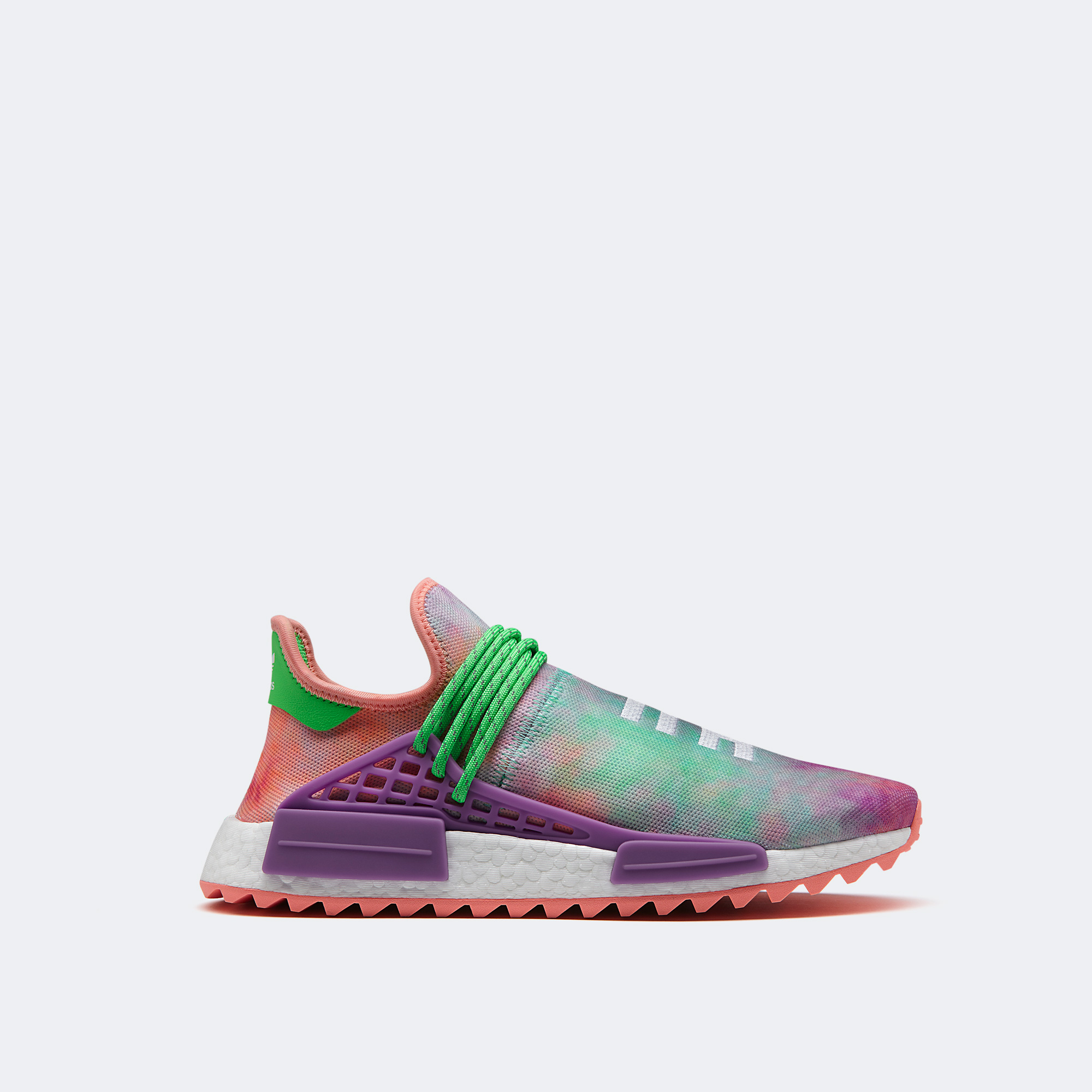 Tennis Hu, the original Pharrell and Adidas sneaker collaboration, continues to be a (let's be honest – inevitable) hit long after its initial release, as more and more shades flood the market. Adidas' signature supportive Primeknit upper and ultra-supportive sculpted soles make for a blissfully comfy fit, combined with hot colourways inspired by a rich patchwork of global cultures. Adult originals from £84.95.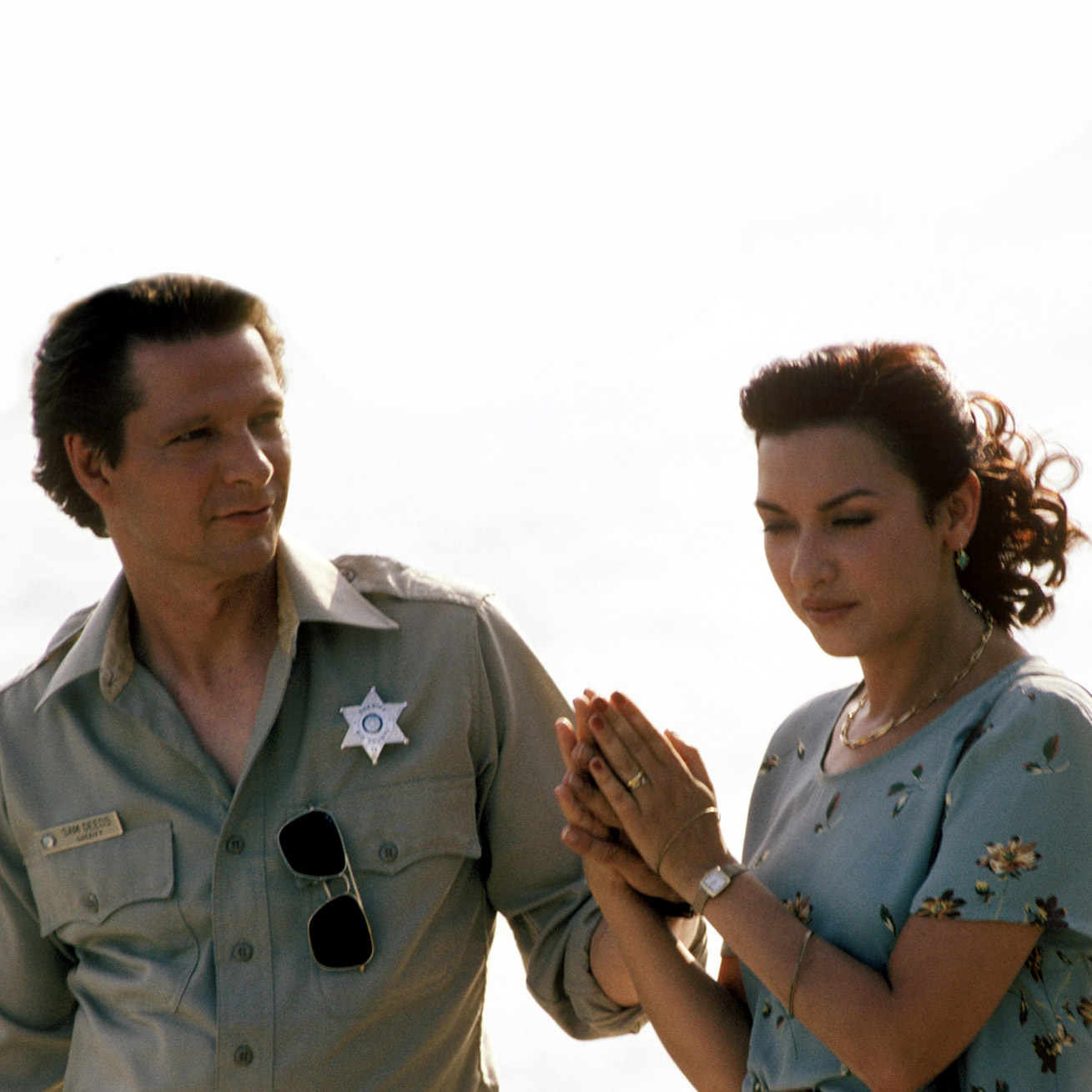 Shut down Netflix, put a halt on streaming and broaden your cinematic horizons with a cinema membership. The classic package offered by champions of indie and documentary releases Curzon offer 4 free cinema tickets, money off tickets for you and a guest, the Curzon magazine delivered to your door and priority booking with zero fees. Oh, and there's 15% discount on food and drink too, so you can pimp your experience with all the right snacks. You need never waste an hour deciding what to watch again. £65.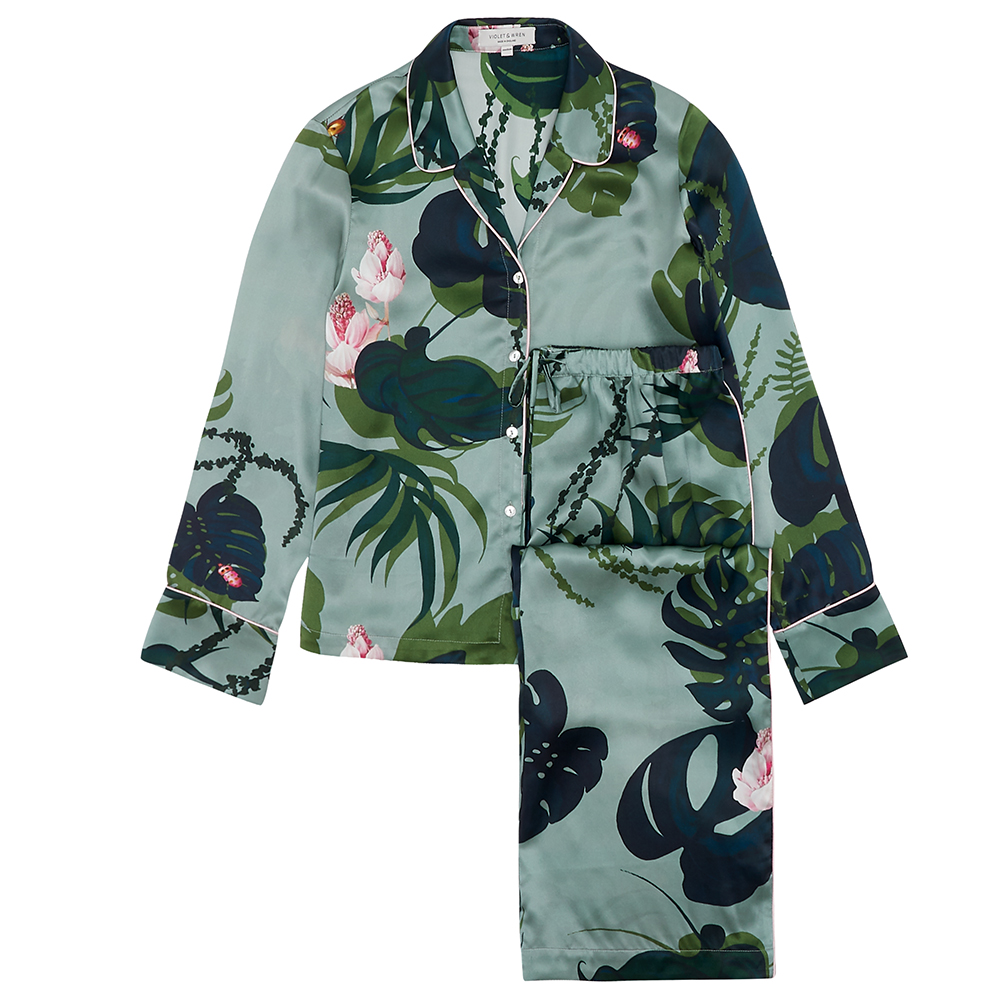 As the nights draw in and the mercury drops, hanging at home is less about shorts and tees and more about quality PJs. Step up British loungewear and lingerie brand Violet and Wren, whose new season nightwear fuses couture-inspired patterns and cuts with luxuriantly wearable fabrics. Superstar print The Botanist is gorgeous on silken pyjama bottoms, traditional button up nightshirts and a sexy lace back slip. Slip on a long-line kimono and on-trend knotted turban for the full shebang – you never know who you're going to run into in the kitchen. Shirt £175, Pant £165.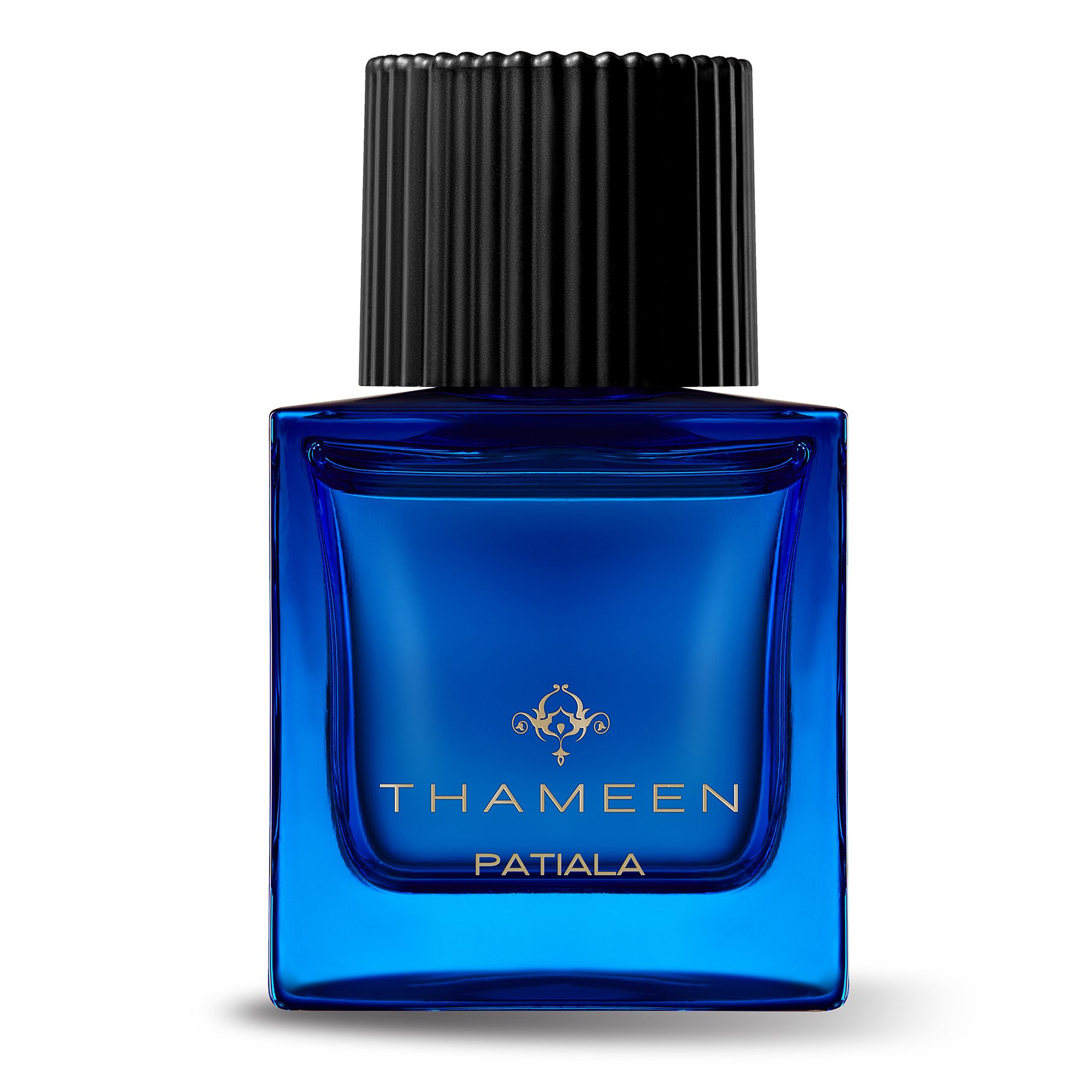 This new fragrance by niche London perfumer Thameen (meaning "precious") is inspired by the spectacular 2930 diamond necklace designed in 1928 by the House of Cartier for the Maharaja of Patiala. Interestingly, the necklace disappeared in the 40s, resurfacing as single stones at auction and in second hand stores in London. The perfume itself is no less captivating, opening with bright notes of citrus and sweet aldehyde, with heart notes of orange blossom and rose, and finishing with base notes of animalistic moss, musk, and amber. It's refined nature and floral notes make it a good option for hard-to-buy-for mothers, or any elegant lady in your life. £145 Exclusively at Selfridges from 1st Dec.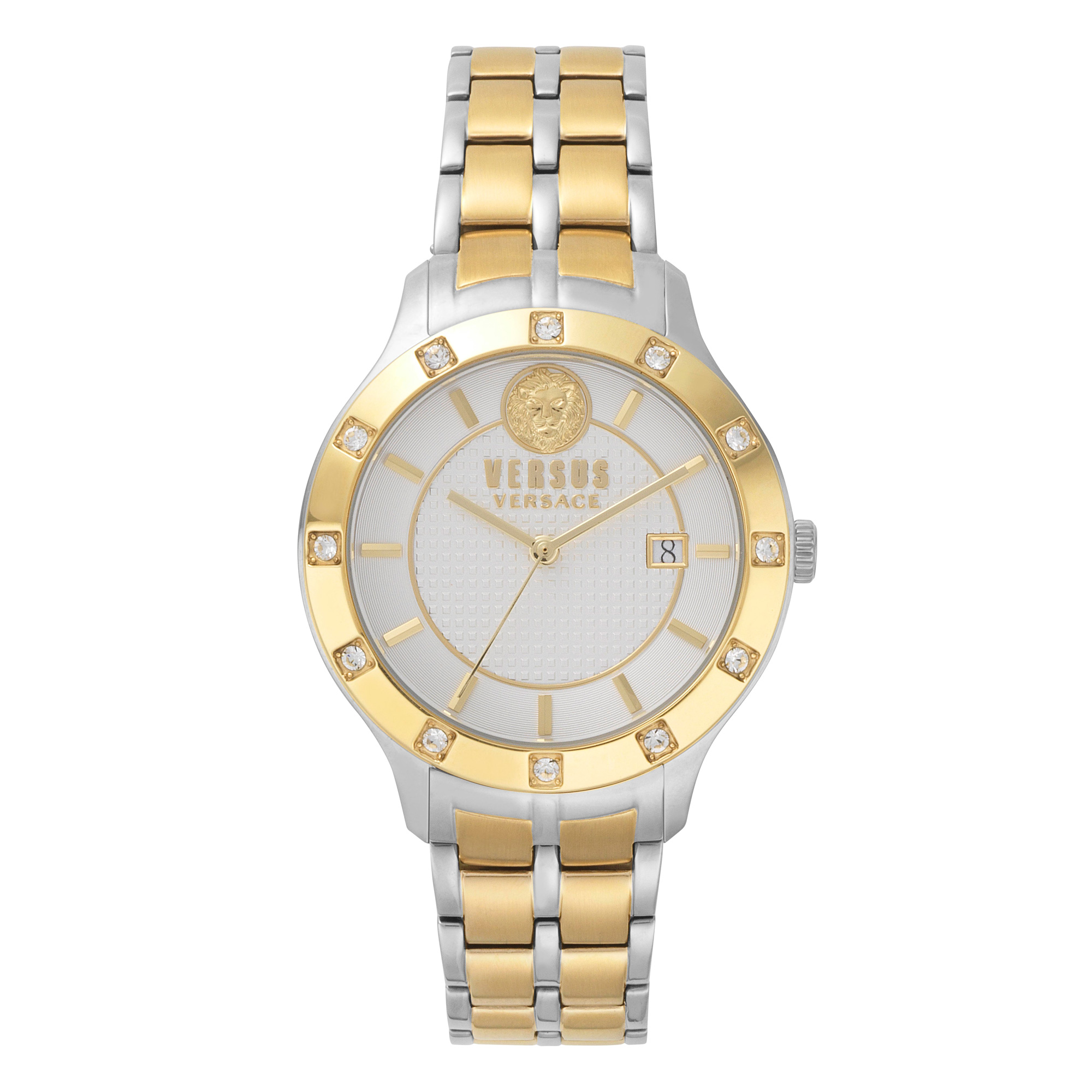 Versace Two-Tone Brackenfell Watch
Few brands have experienced such a white-hot resurgence of 'cool' as Versace in the last couple of years. This watch from their diffusion Versus line, with its crystal embellished dial and signature lion motif, has just enough 90s bling to make it a fun addition to your accessories wardrobe, while being understated enough for everyday wear. £200 at Harvey Nichols.
Oxx Jewellery Bauhaus Collection Cufflinks
Cufflinks for Christmas might not sound groundbreaking, but we couldn't resist the clean, modernist lines of this Bauhaus inspired collection by London-based Belgian silversmith An Alleweireldt who created them in collaboration with the Barbican. Perfect for the suited and booted design aficionado in your life. £135.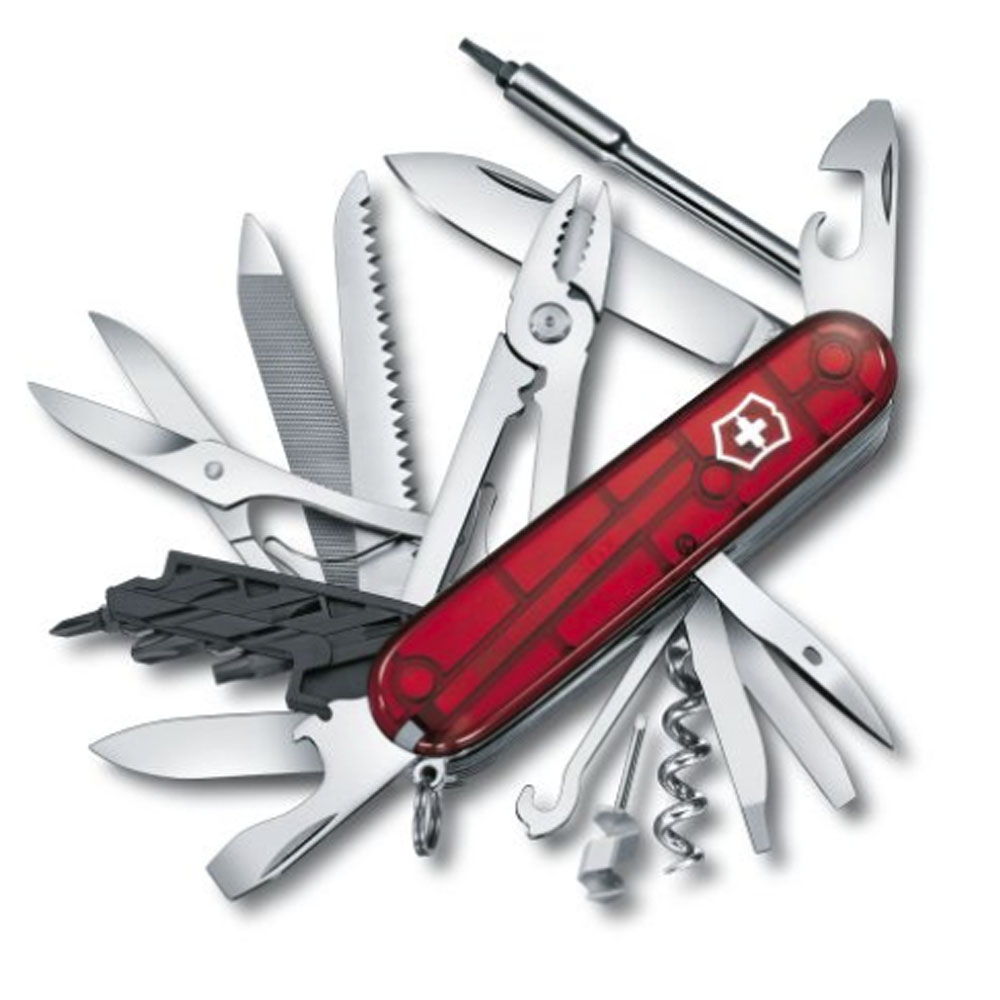 Make like Bear Grylls with this nifty CyberTool (that's a seriously upscale take on a pocket knife, FYI) from legendary Swiss army knife manufacturer Victorinox. Designed for the best technicians, the design comes with 39 attachments to help in all eventualities, from a corkscrew to a host of smooth and serrated blades. There's even a micro wrench which can open, fix and close any IT gadget, bringing the Victorinox legacy bang up to date.  £115.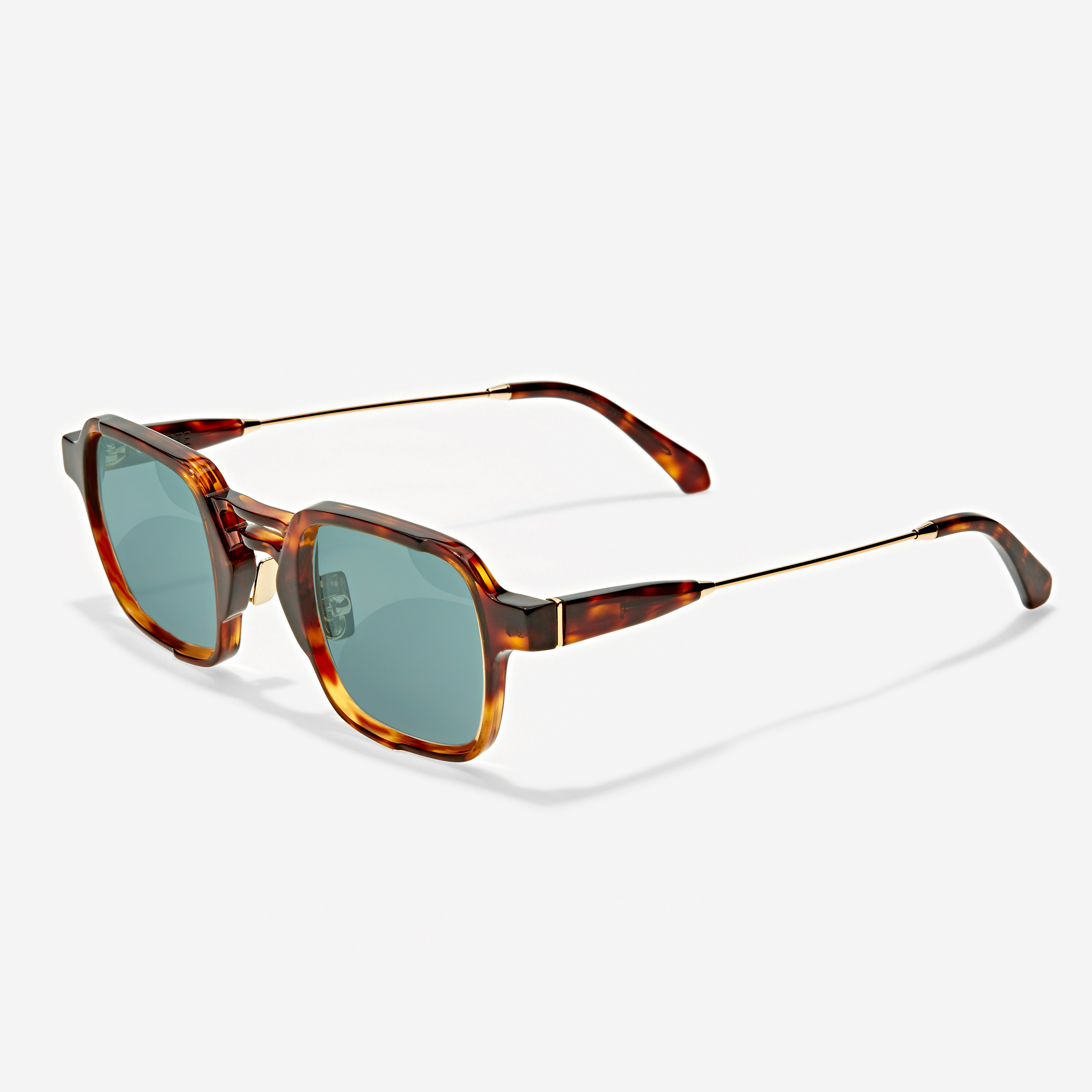 Kite Eyewear Auburn Havana Sunglasses
When an eyewear brand is founded by the 28th optometrist in his family, you know you're in safe hands. Such is the case with Kite Eyewear, founded in 2014 by Asad Hamir with help from Amar and Adarsh Radia. Uniting British design values with Italian craftmanship, Kite's designs are built in collaboration with some of the best factories in the world, using German lens technology by Zeiss and bespoke acetate by Mazzuchelli. We love the gold-flecked Auburn Havana frames with their two-tone acetate and distinctive double nose bridge, £175.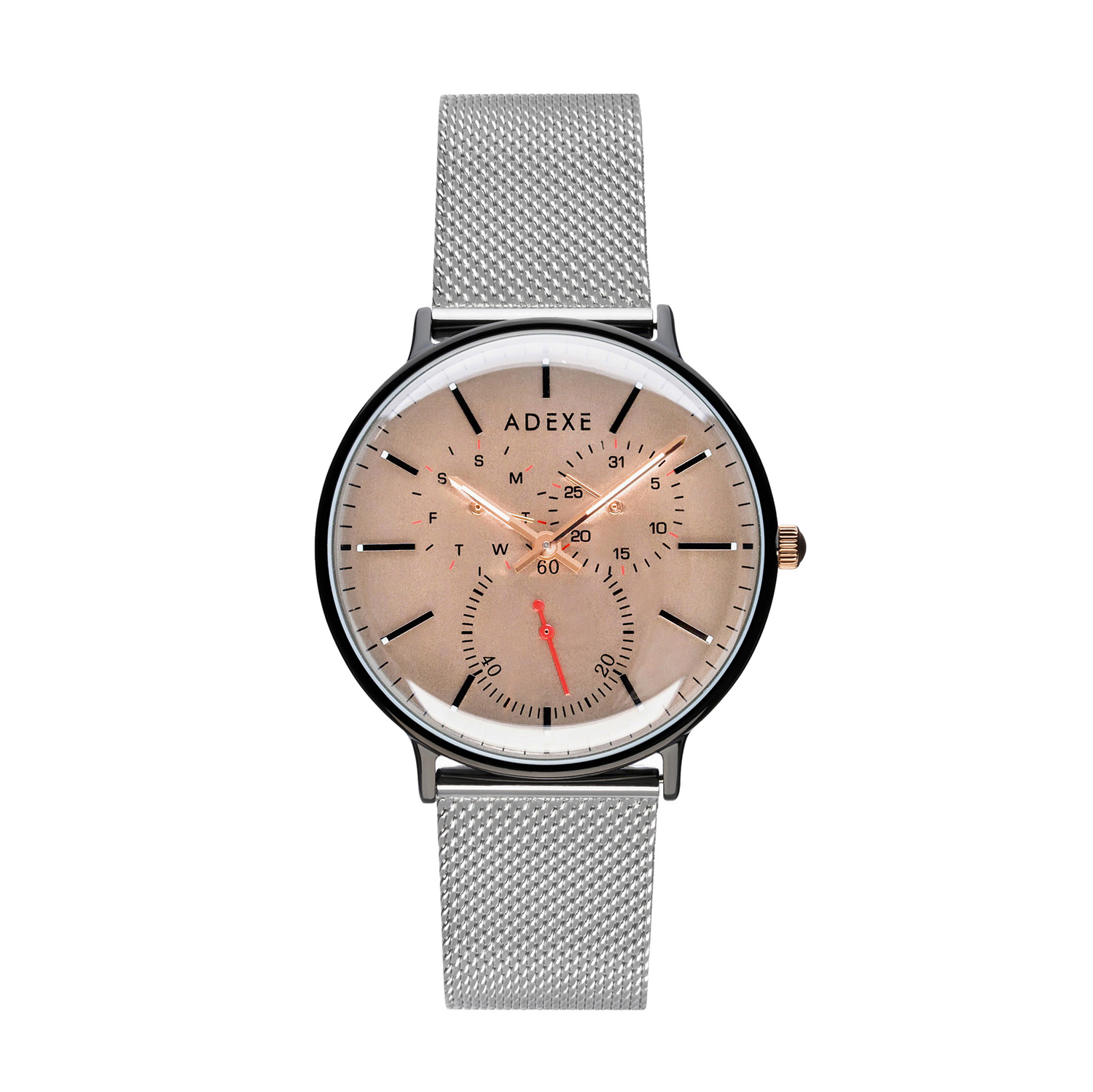 New London-based watch brand Adexe adheres to one mission, to "create finely crafted, uniquely appointed timepieces at affordable prices". By cutting out the middlemen they offer beautiful watches for around the £120 mark. We love this industrial looking design with its stainless steel and beige case, which reminds us of a vintage railway clock. The 41mm diameter case flatters both male and female wrists, and is intended to be unisex (hence the gender neutral pronoun 'They' used as a proper noun). £129.
Quick drying, frizz-defying hair dryers have become industry standard – but the Cura Dryer from T3 is raising the bar with innovative, digitally-controlled air temperature to prevent heat damage, as well as a lock-in 'cool shot' button for extra staying power. The best bit? Wrist cramp will be a thing of the past – the 'ergonomic slant handle' helps alleviate wrist strain for effortless drying. £185.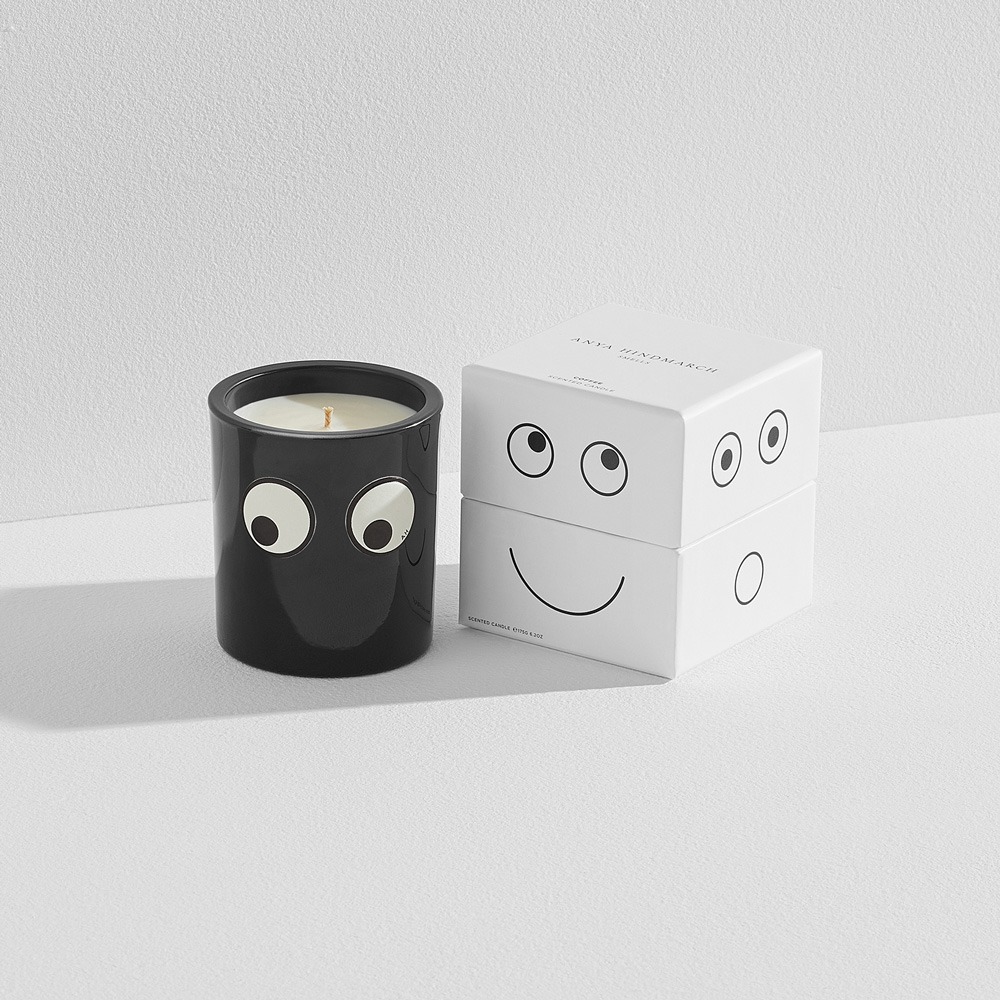 Coffee Scented Candle by Anya Hindmarsh
'Inspired by early mornings' might be a bit of an oxymoron for most of us, but Anya Hindmarch's latest waxy offering has us seriously excited to wake up. Blending notes of Arabica beans, cedar wood and spices from across the East – with a dash of frankincense and amber thrown in – the 100-hour burn candle forms part of Hindmarch's debut fragrance collection, Anya Smells. Its freshly brewed coffee scent isn't just for mornings, of course – light this candle at your desk or when you get home from work for the warm, comforting invocation of a cup of steaming Joe. Extra fuzzy-feeling points for the adorable googly eyes design. £150.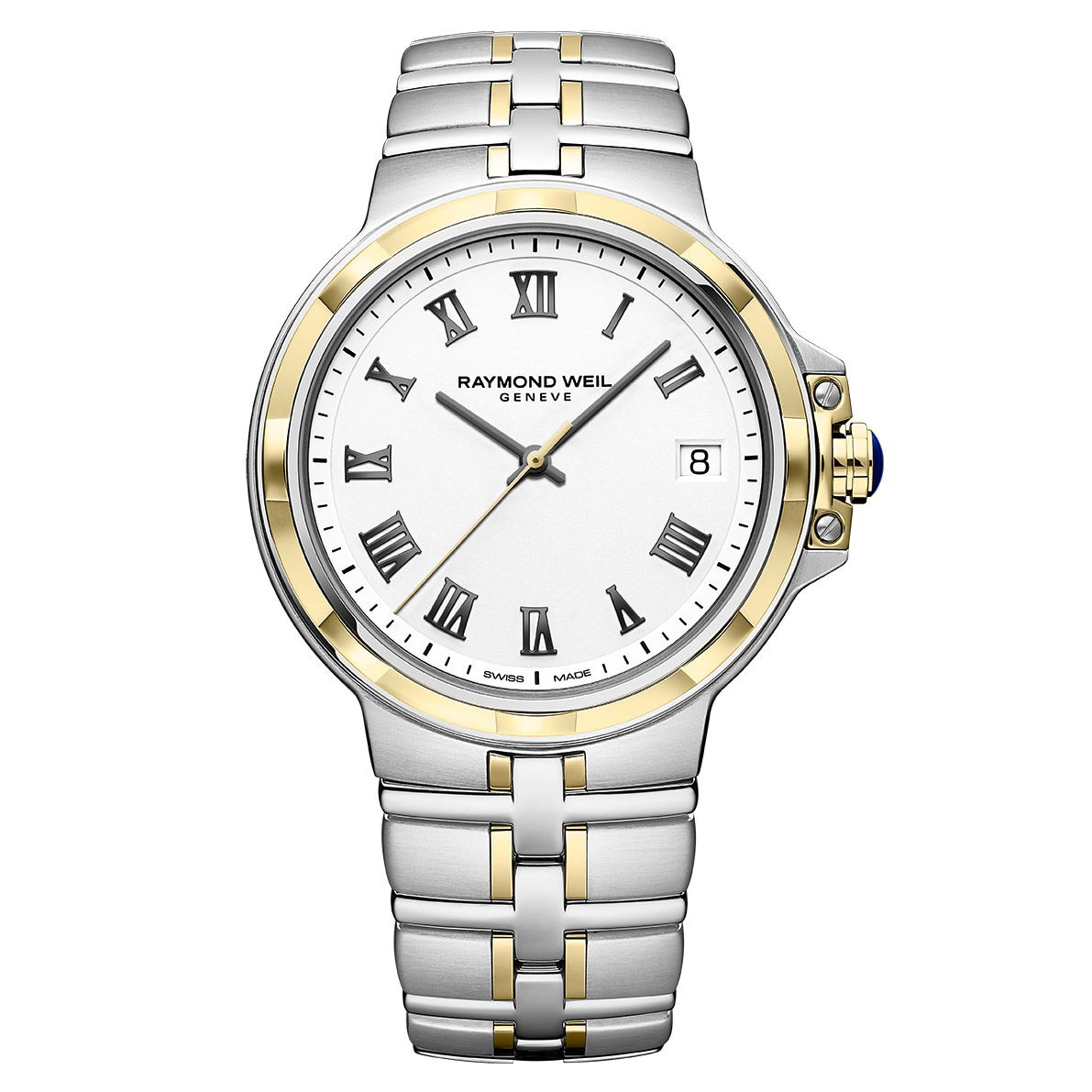 Raymond Weil Parsifal Collection
One of the newer luxury watch brands, founded 1976, Raymond Weil has nevertheless established itself as one of the finest Swiss watchmakers in the horological landscape. The founder himself was a huge fan of music of all genres, and over the last 35 years the company has created designs for Frank Sinatra, Gibson guitars, the Beatles, and Bowie to name a few. The latest collection, Parsifal, draws inspiration from Richard Wagner's last opera of the same name and is an update on their cult 90s design. For the first time the collection is available in two tone gold and silver, which feels contemporary again, with 5 men's and 6 ladies models presented in 41mm and 30mm cases respectively. Prices from £1,095.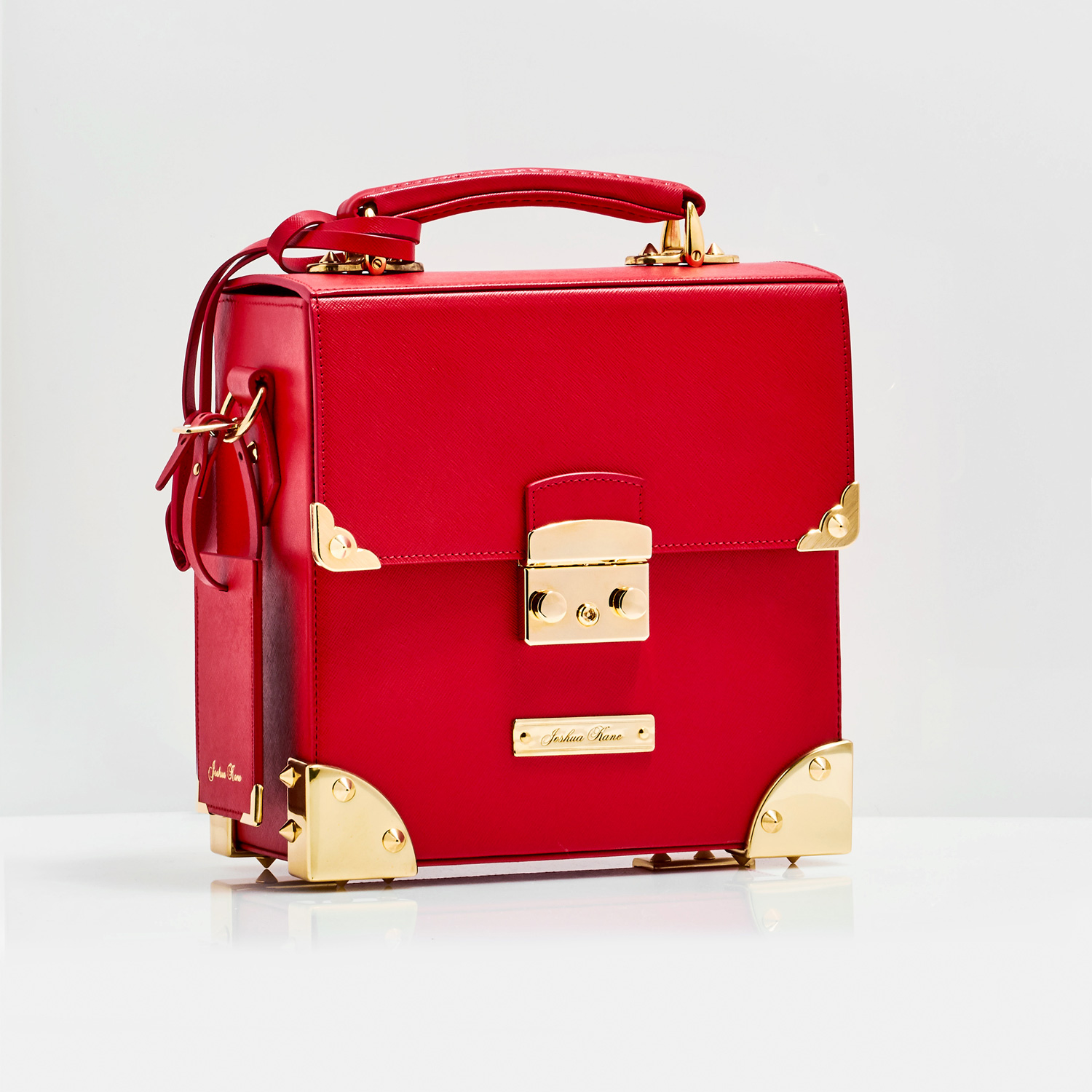 Joshua Kane 'The Waterstock' Bag
London tailor Joshua Kane dressed a plethora of high profile celebs in recent years, even earning himself a name check on grime legend Wiley MBE's latest record – indeed the artist wore a chic, navy "JK" suit to collect his accolade from the Palace. The quality of finish on the accessories range is equally outstanding: this pillarbox red handbag is designed to last a lifetime with reinforced trunk-like construction, hard wearing 'gun case' corners and gold hardware. Handcrafted in London from premium Italian leather and lined with British wool woven exclusively for Kane, this is a bag for connoisseurs of the finest accoutrements. £1700.
Star Diamond Ring by Lark & Berry
Love diamonds but concerned about mining practices? Lark & Berry uses only cultured diamonds, which means the stones are flawlessly translucent at an affordable price. Despite many brands signing up to the Kimberley Process Certification Scheme which is intended to ensure a conflict-free supply chain of diamonds, traditionally mined stones can still negatively impact their landscape or environment. Lab grown diamonds – chemically, physically and optically the same as mined diamonds – could be the future. This pavé star ring will sparkle through the Christmas party season and into 2019. £350.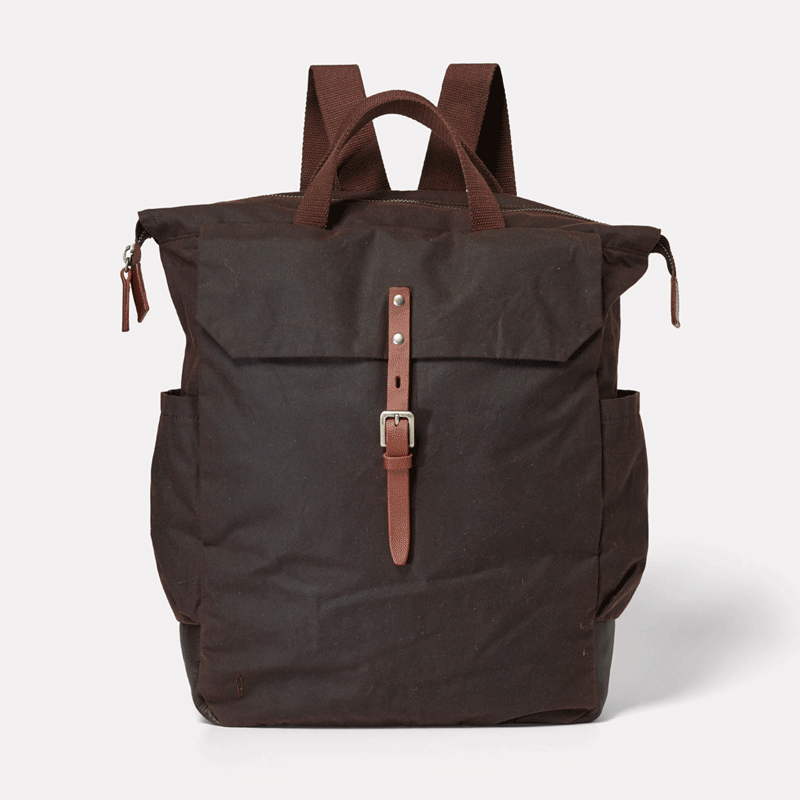 Fin Waxed Cotton Utility Rucksack by Ally Capellino
For the minimal, rugged, urbanite (did we just describe half the boys in London?) you can't go wrong with this super-practical waxed rucksack by British designer Ally Capellino. It will keep your laptop perfectly dry in a downpour, yet looks smart enough for the office – and this chocolate brown version nails one of the key trends for AW18. £295.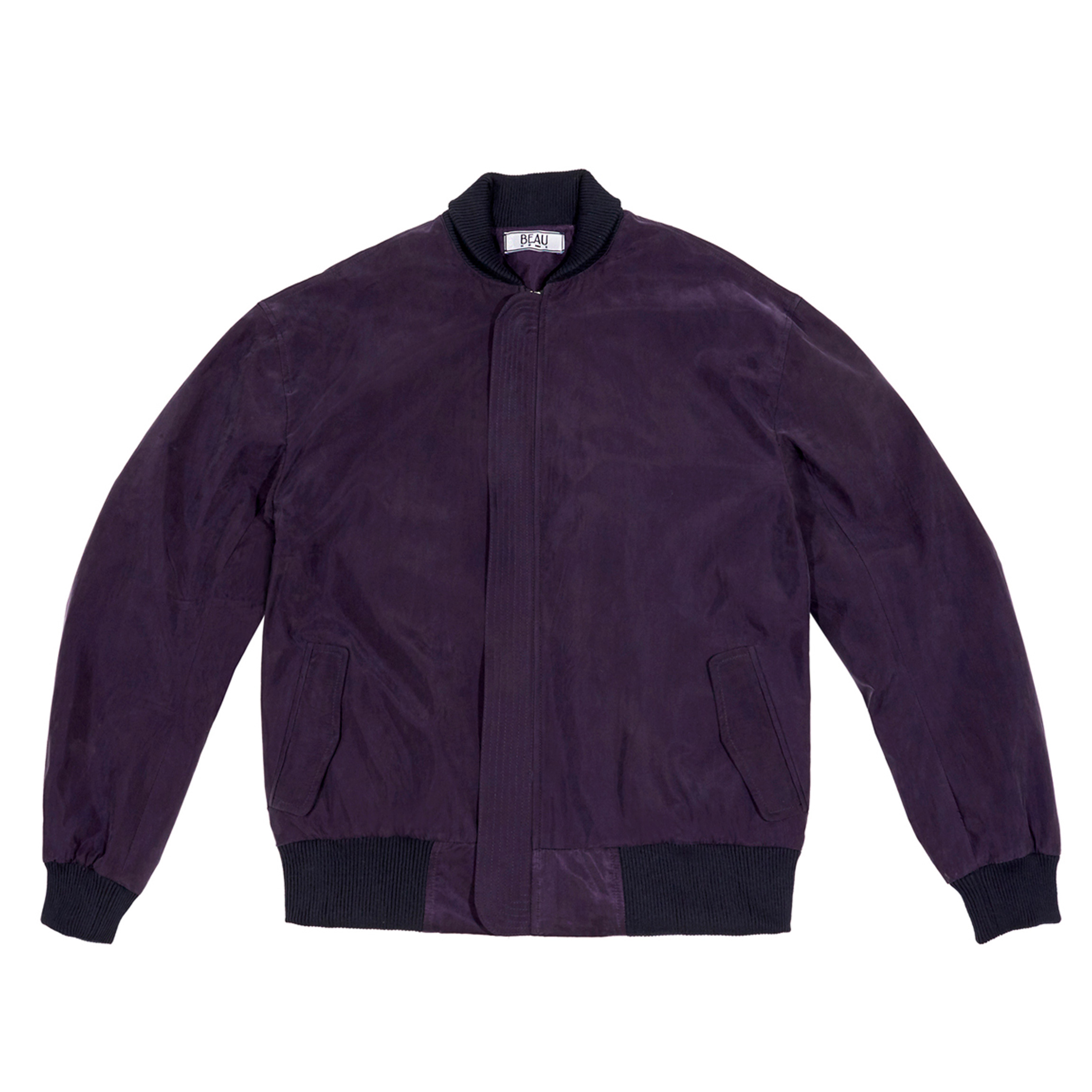 Beau Homme Electro Youth Bomber
Cut from hand-washed silk and rendered in a deep blackcurrant hue, the Electro Youth Bomber by indie menswear brand Beau Homme (co-founded by George Bunker and Justin Mansfield, who met one another in the workrooms of the London College of Fashion) puts a luxurious spin on the bomber's assuredly laidback silhouette. Wear with black slim fit Levi's and a combed cotton hoodie from premium menswear label Prévu Studios for smart-casual winter chic. £400.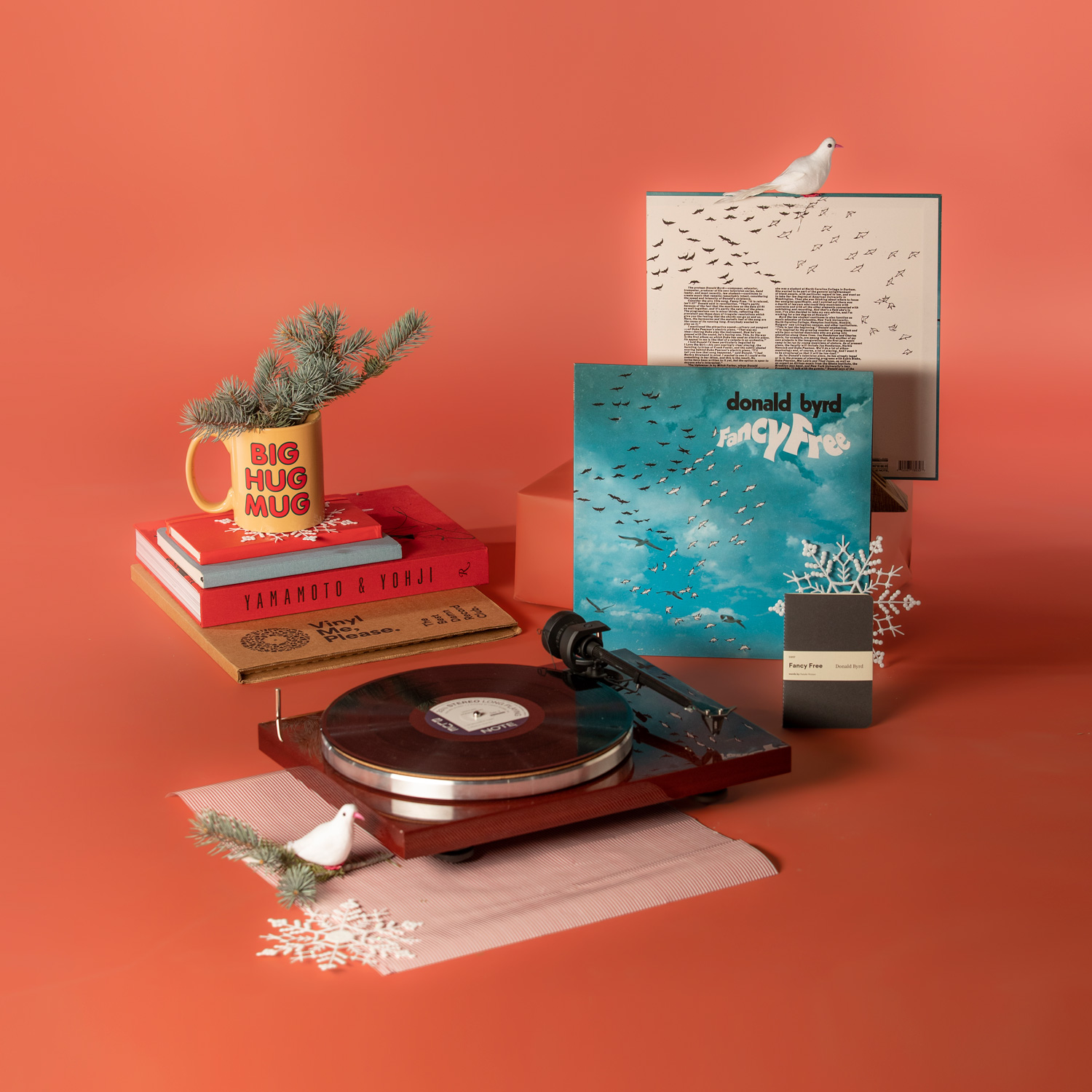 Not just for the boys, of course, but any music buff in your life, a deluxe vinyl record subscription from Vinyl Me, Please gifts its recipients with a bundle of the freshly-pressed waxy stuff each month. That's one album pressed exclusively for members along with one or two bonus records, as well as special access to titles available in the online store. Members choose from three available track genres each time, meaning soul afficionados won't find themselves bestowed with hardcore Belgian trance. Thoughtful, endlessly surprising, and a total antidote to digital downloads.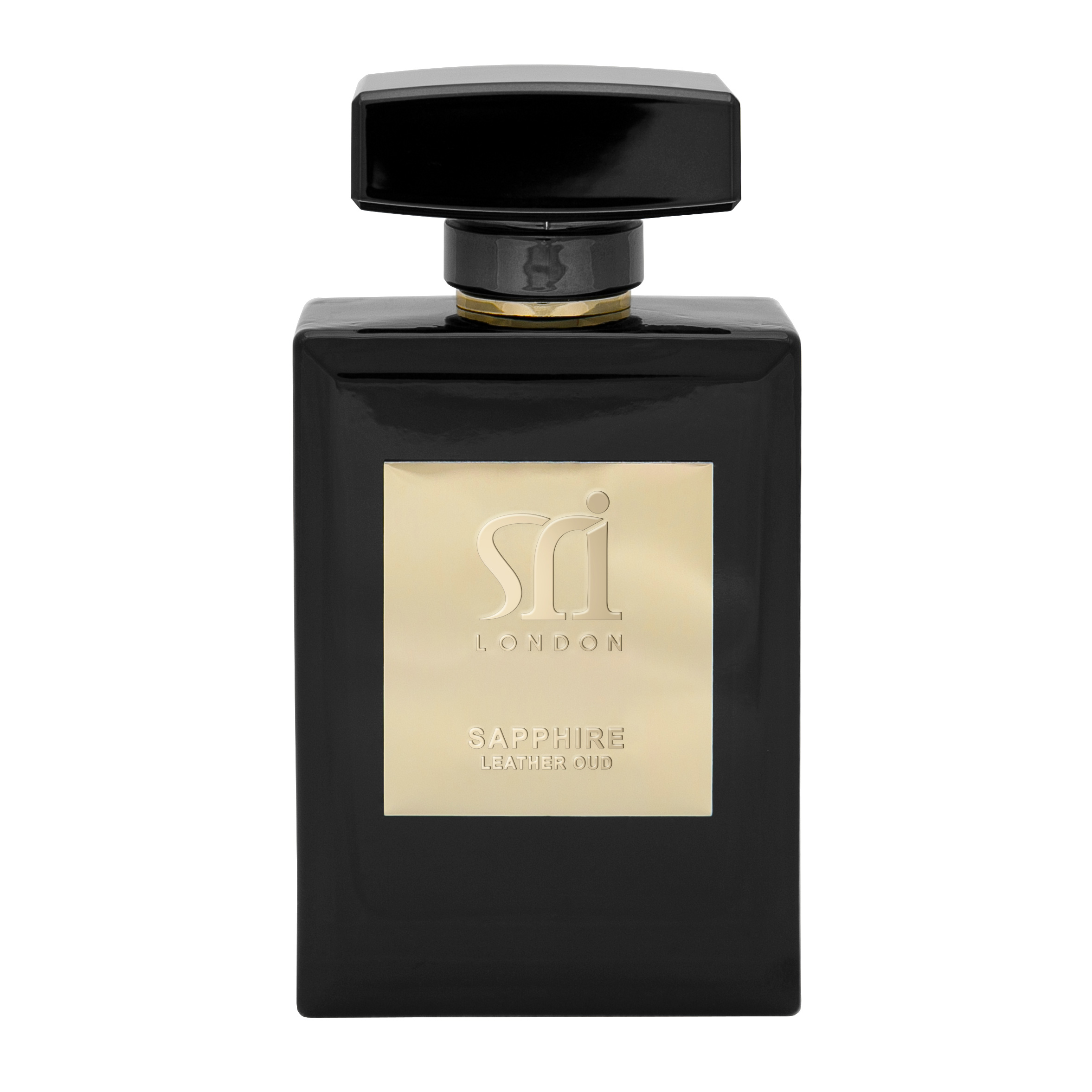 SRI London Sapphire Leather Oud, 100ml eau de parfum
The big trend in fragrance as we head into 2019 is the fusion of eastern and western perfume techniques, and the increasingly commonplace use of precious oud resin in surprisingly easy to wear scents. Despite its prevalence in middle eastern perfumes, the best oud in the world comes from the Asian agar tree, an evergreen native to Thailand where the founder of SRI hails from. Sapphire is an "aggressively sophisticated" blend of woody amber notes, with lively top notes of grapefruit, cypress and cardamom, softening lavender, and a rich base of oud, leather, patchouli, sandalwood, and saffron. £220.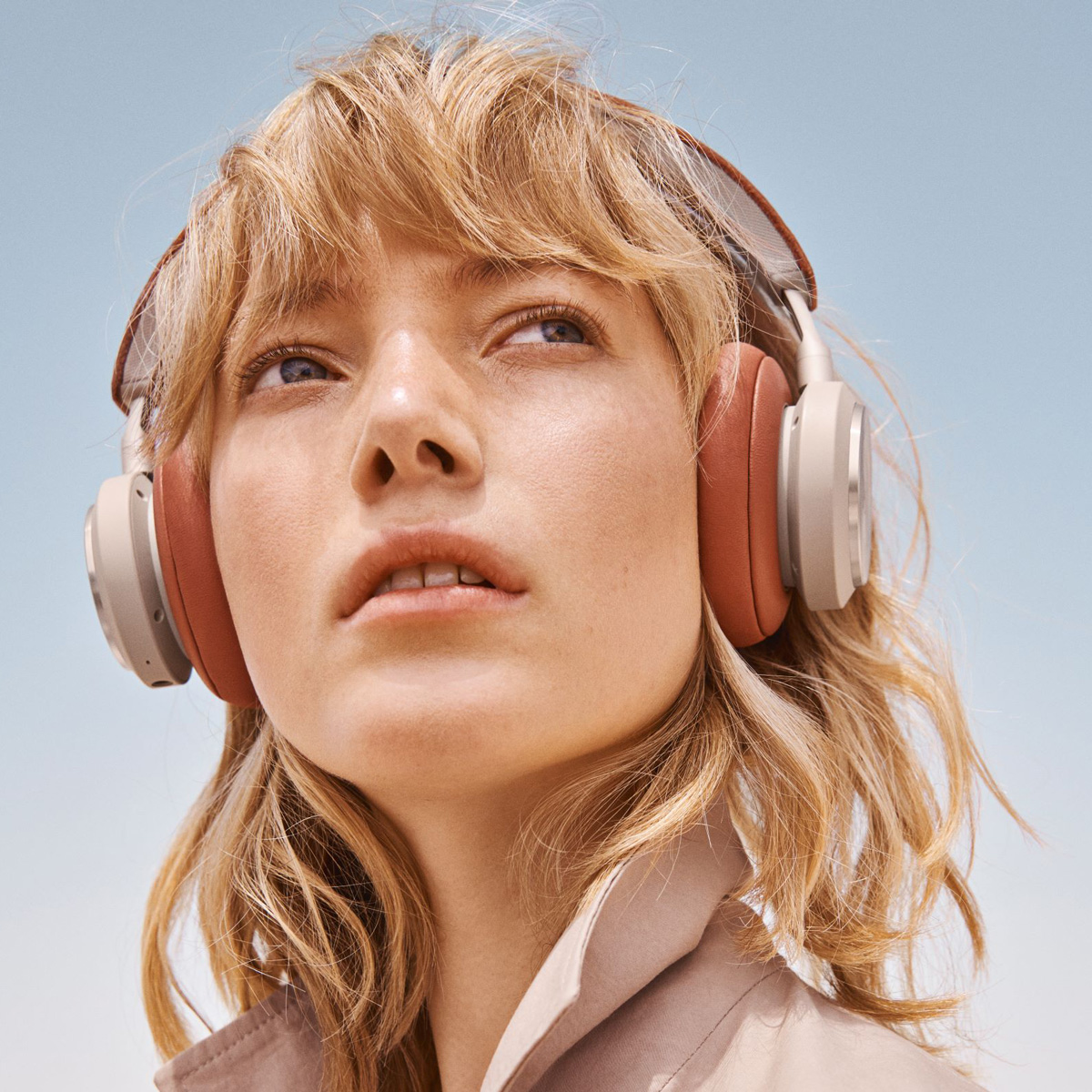 Cool kids of Copenhagen-made tech Bang & Olufsen are consistently top end with their headphones and speakers, but their limited-edition collection for AW18 collection takes on a new, fashion-minded slant. Engineered for a secure ergonomic fit, their sleek and lightweight in-ear wireless headphones – which sit alongside statement over-ear styles – are available in rich autumn-inspired hues like deep red, burnt orange and cool cream. Another highlight of the range is the Beoplay B6, a powerful portable Bluetooth speaker, masterminded by award-winning designer Cecile Manz. Irrespective of size, each product in the range delivers the same impressive Bang & Olufsen Signature Sound – and is seriously easy on the eye to boot. From £249.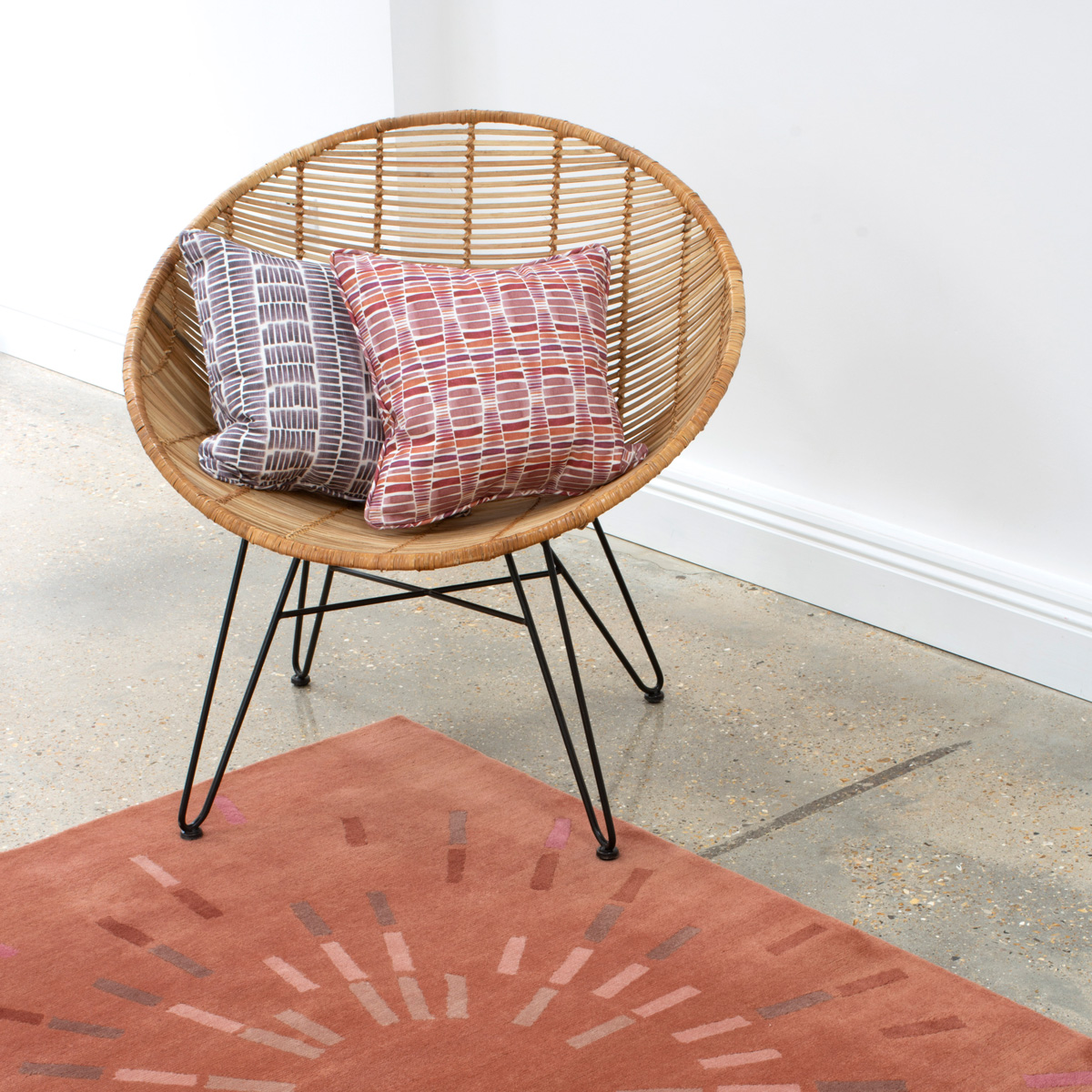 Claire Goudon x Momo Rugs
Ever fantasised about having your own island? A few acres in the south pacific might be just out of reach, but British textile trailblazer Claire Goudan's paradise island-inspired rugs could certainly add a touch of tranquility to your home. Hand-woven in gorgeous hues of turquoise, blue and grey, the Reef Collection and the Island Rhythm collection, made in collaboration with Netherlands-based Momo Rugs, will be available to buy online from this month. All rugs come in custom sizes, so whether it's the entire room or that Instagram #corner you're looking to furnish, this collab has you covered. From £379.