Meet Anton Janssens, the Man Behind the Cult Accessories Brand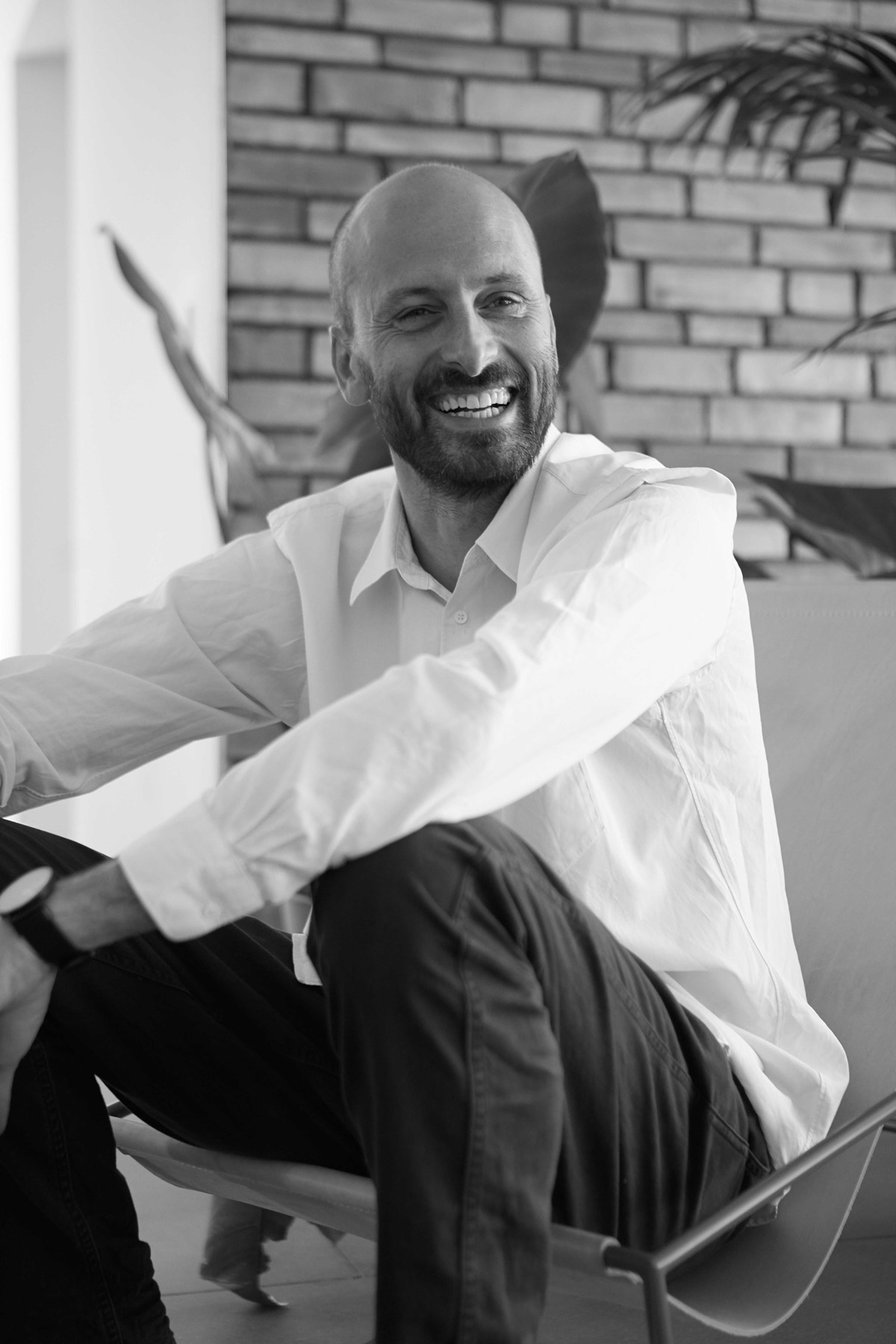 Creating a label that has elusive "cool brand" status is the holy grail of retailing, yet it's something that Belgian accessories company KOMONO has done quite effortlessly. Founded by Raf Maes and Anton Janssens who met while snowboarding, ten years on the collection comprises watches, sunglasses and opticals, with myriad styles for design junkies, all at an affordable price point – the majority of pieces from €50 to €100. Watches range from the modernist lines of the Moneypenny, to the minimal perfection of the Winston Royal Black, and glamorous metal styles such as the Harlow Estate Rose Gold Mirror sit beside the military inspired Walther Cognac. There are sunglasses  for all personalties too, the Matrix style Ava led the zeitgeist for tiny frames this year, while oversized square frames such as the Don are a DJ staple – and there are plenty of more wearable styles in between. 
The new 10 year anniversary collection designed by achingly cool Munich graphics company Bureau Mirko Borsche features classic print designs tie-dye, leopard, floral, camouflage, and paisley, but gives them unexpected twists. The bold palette juxtaposes acid yellow and neon green with pastel lilac, as well as paintbox primaries, and the designs strike a balance between nostalgia reminiscent of 90s rave posters and something wholly contemporary. Typographic slogans such as "ANIMAL INSTINCT" and "LIKE A MOTH TO A FLAME" hidden on the reverse of the watch straps and glasses frames are fun details begging to be discovered. 
We met co-founder Janssens to find out more about the DNA of this independent success story.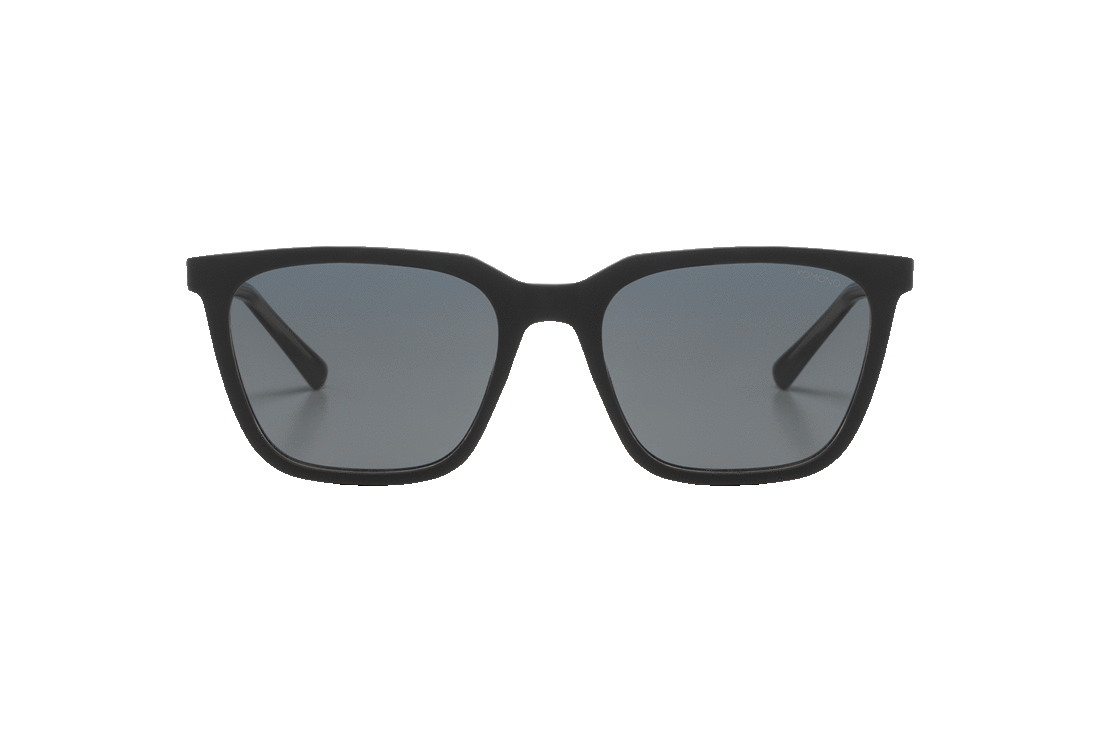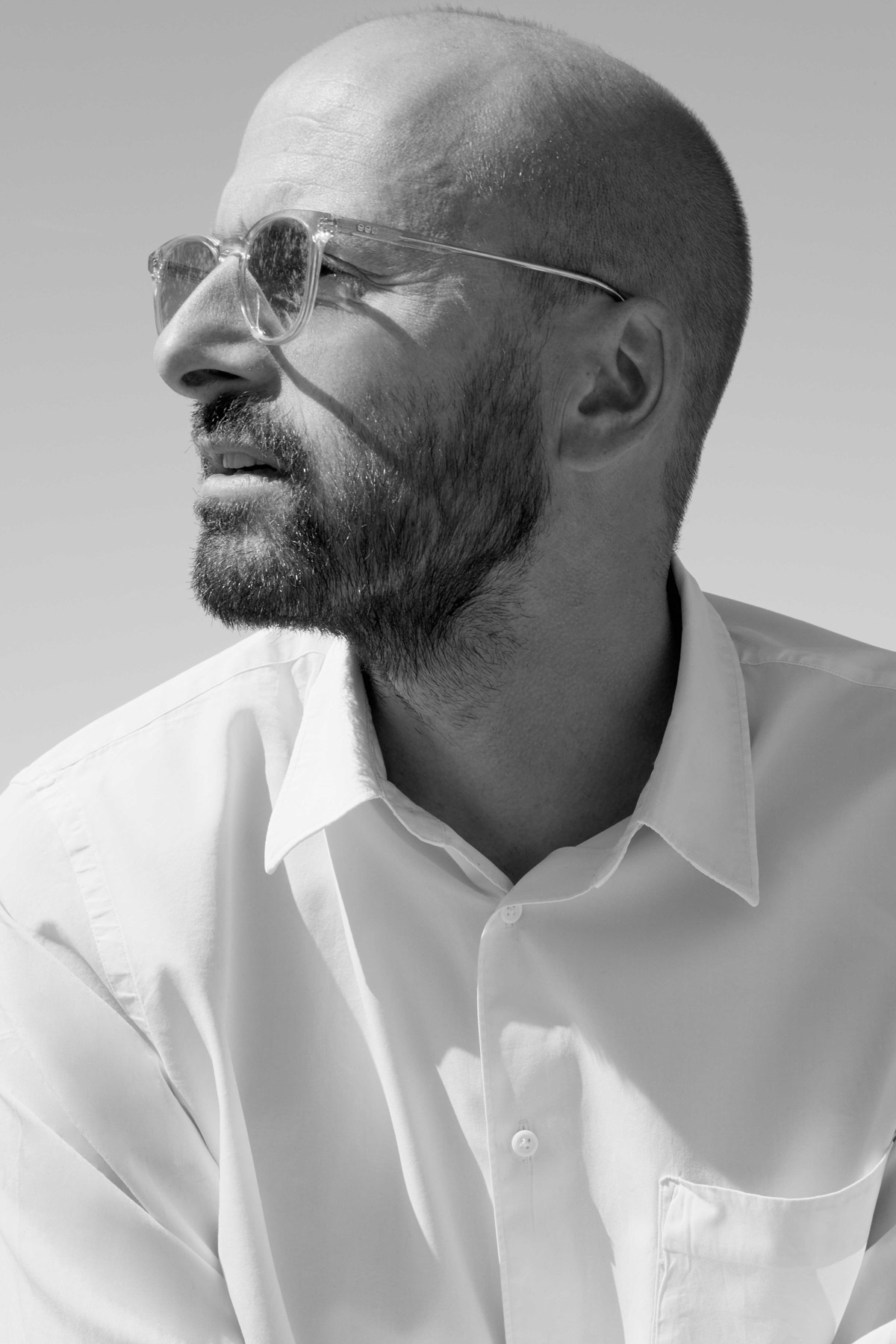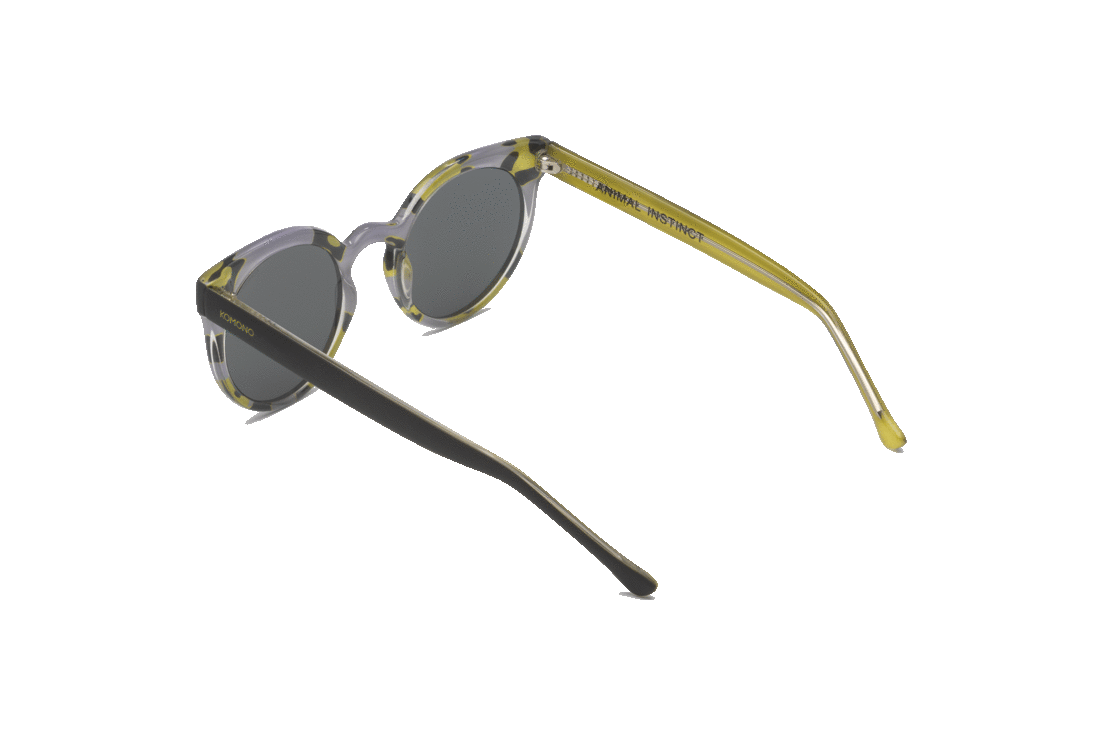 What was the original philosophy behind KOMONO?
When we launched KOMONO in 2009, there wasn't a lot of variety in the fashion accessories segment. You either had the expensive luxury brands, sold at premium retailers, or cheaply made products which were then made widely available. Our goal when founding KOMONO was to make luxury accessible – meaning, we wanted to offer good quality products with a contemporary design while still at an affordable price-point. This has not changed since we first started out – inclusiveness remains a key driver for our brand.
How has the vision evolved over the last 10 years?
When we launched KOMONO, this idea of accessible luxury was quite new. Nowadays, there are a lot of other brands claiming this title, offering similar product at a similar price point. What makes us stand apart from the competition, however, is a strong brand identity and a focus on innovation, both in design as well as in our business throughout. It's quite easy to copy products, less so to imitate a brand which is why we are investing heavily in campaigns and collaborations.
What are 3 of the biggest lessons you've learnt in business?
Create your own path
I started out as a professional snowboarder and always felt drawn to go off-piste and discover new tracks. In business, I am quite the same; This idea of ''going off the beaten track'' I find hugely important. I believe you can only be successful if you can come up with something truly different.
Learn from your mistakes
While the company has known a steady growth during the past ten years, there have been of course moments of difficulty or doubt. While making mistakes is inherent to doing business, what is more important is how you react to them.
Trust your instincts
Throughout these years, I really learnt to follow my gut feeling. While of course businesses do run on numbers, in fashion, a feeling is as important. 
As a brand, it is important to stay true to your DNA and roots
What do you think makes something a "cool brand"?
There should be a certain effortless in what you do. People nowadays can easily spot inauthentic communication. As a brand, it is important to stay true to your DNA and roots.
What are the risks you have taken that have paid off?
When we presented our optical range in 2016 during Silmo (one of the largest optical trade shows in the world), we were launching a new product in a market previously unfamiliar to us. We however decided to immediately draw the card of the optician and to not offer the range through our own channels, contrary to what a lot of our competitors were doing at that time. Because of how the opticians work (in-season rather than pre-booking), we also had to pre-finance and produce the complete stock before even presenting it. As you can imagine, I was quite nervous when we first launched… Feedback however was amazing and we almost completely sold out on our first day. Since then, the optical range is growing every year at a steady rate and is now on par with our eyewear and watches business.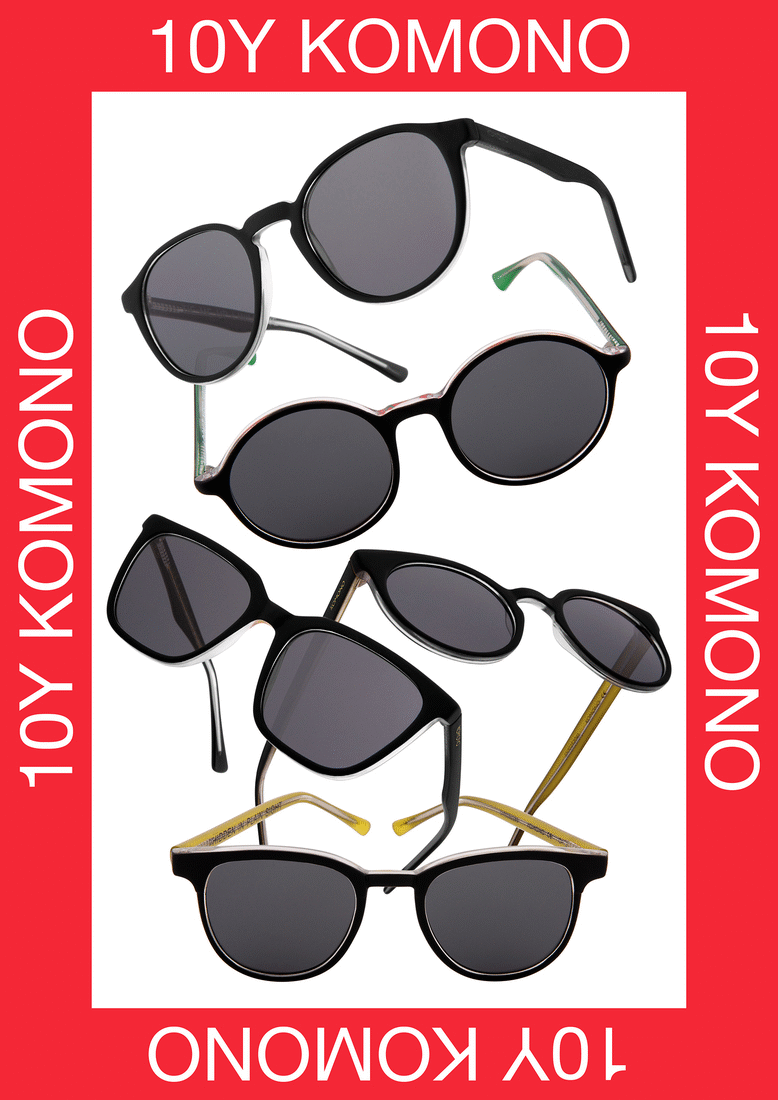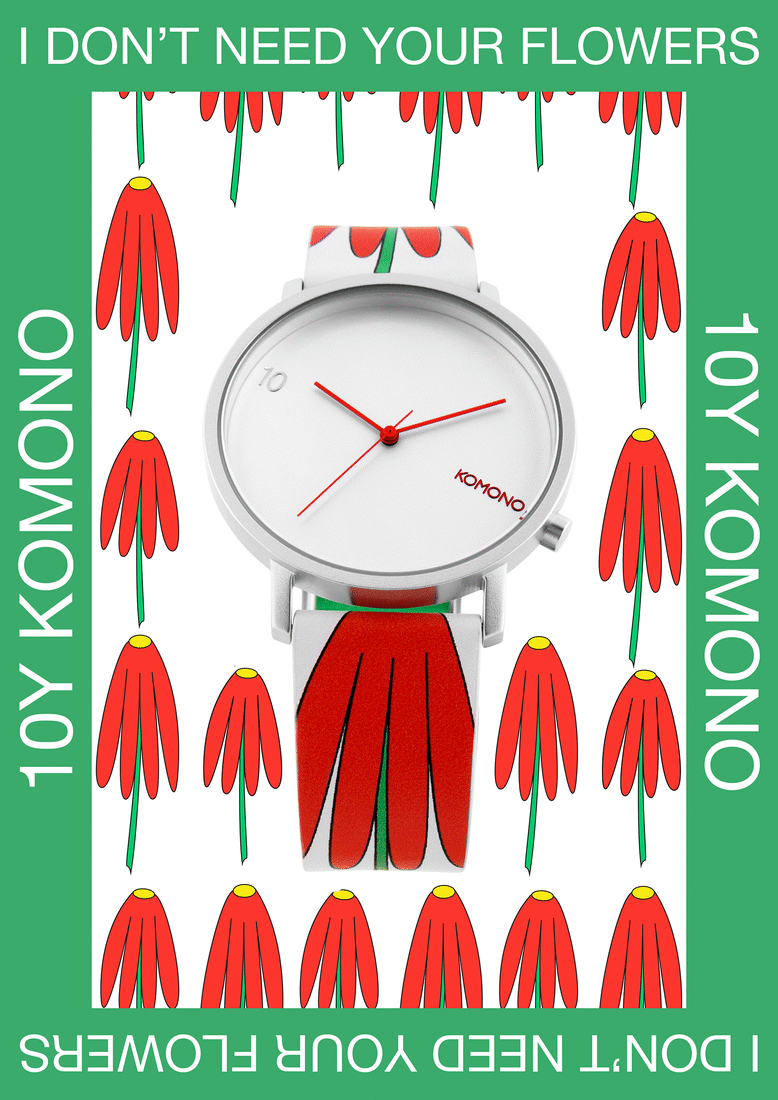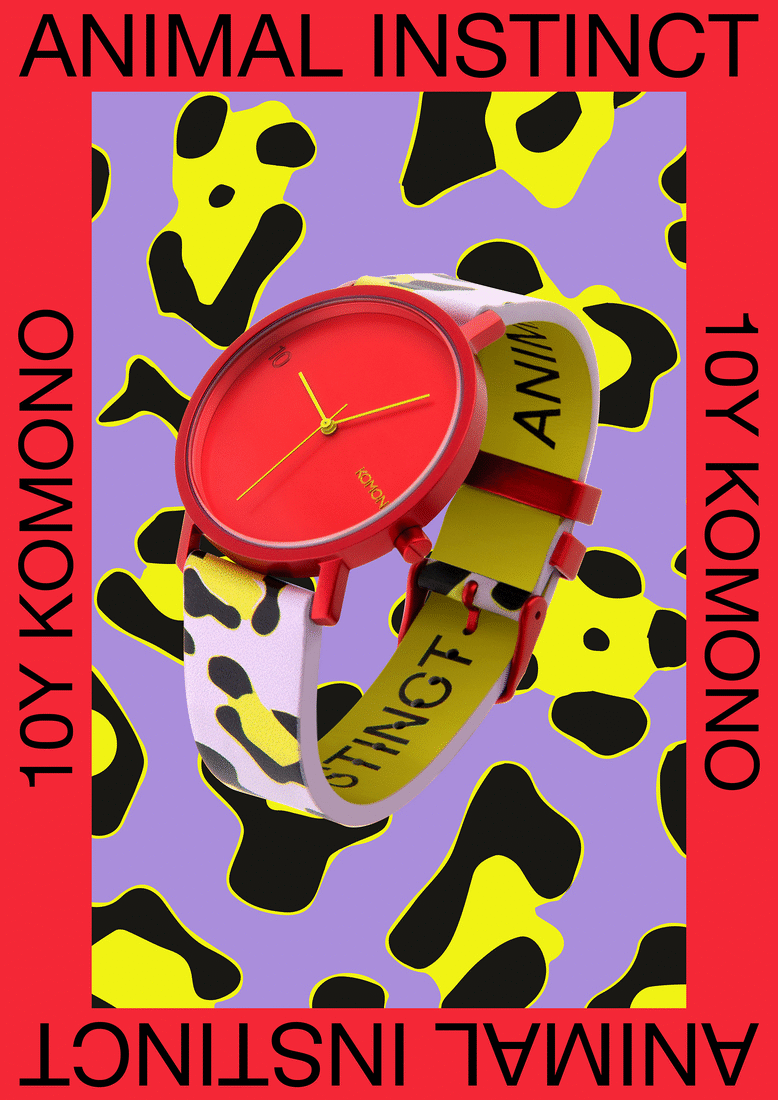 What are your goals for the future with KOMONO?
We want to pursue growth but not necessarily in a financial way. Most important for me is that we can communicate our brand even better and reach out to more people. In that sense, I would say it is more about growing our KOMONO community.
Which are some of your favourite designs over the last decade?
One of our earliest successes, the Print Series, a collection of playfully printed textile watches, very much captured the spirit of our brand. That is why we decided, for our anniversary, to re-imagine this idea in limited edition capsule. Conceived in collaboration with renowned Munich-based design agency Bureau Mirko Borsche, the collection consists of five watches and five sunglasses. An allusion on archetypal print designs such as tie dye, animal, flowers, camo and paisley, the capsule rethinks traditional design ideas and embraces the experimental.
What is the most Antwerp thing about you?
I am very proud of my city – which is a very Antwerp thing to be ! One of the highlights of my career so far, is the collaboration we did with the fashion department of the Academy of Fine Arts.
Are you a minimalist in all areas of your life?
I don't really consider myself as a minimalist. While I do prefer a clean aesthetic, there is way too much fun in the brand to really label it as minimal. I would say we are much more a contemporary label than a minimalist one.