Freshwater lagoons. Colourful arts districts. Everglade adventures. This creative port city offers a wealth of surprises beyond its beaches.
It's golden hour in Millionaire's Row, Fort Lauderdale. The light rebounds from the rippling waterways that weave through Florida's southeastern port city, bouncing off gleaming yachts and white mansions. As the sun dips below silhouetted palm fronds and skyscrapers, a sea breeze sends stars and stripes fluttering, flagpoles casting long shadows across manicured lawns. Welcome to 'the Venice of America'.
Nelson, the sun-wizened man at the helm of our water taxi, is in full flow, regaling us with tales of the local residents. He points out the property owned by the guy who invented Alka-Seltzer, then the monochrome veranda where blockbuster veteran Michael Mann catches rays. Passing the International Swimming Hall of Fame, he offers a nugget of history: "Back in the fifties, students from northern colleges started coming down here for swimming competitions. The summer of 1958, when those kids first set eyes on Fort Lauderdale Beach… well folks, that's what started spring break fever."
So far, so Sunshine State. And yet, while portions of Fort Lauderdale – a city consistently defined by the crescents of white sand that hug its coastline – are certainly playgrounds for wild spring breakers, real estate moguls and bronzed retirees living the good life, there is infinitely more to this cosmopolitan city than its beaches and waterways.
From the bustle of Las Olas Boulevard, flanked by boutiques and cafés, to the fresh water lagoons that snake through Hugh Taylor Birch State Park, Fort Lauderdale is a place of mind-expanding contrasts. Its upscale resorts are an hour's drive from the undulating golden reeds of the Everglades. Its billion-dollar boaters live alongside an established artists' community. There's an abundance of foodie delights here, too, from the freshest seafood to TRP Taste's innovative tasting menus. If you want to venture beyond the beaches of this diverse, creative and infectiously friendly city, here's how.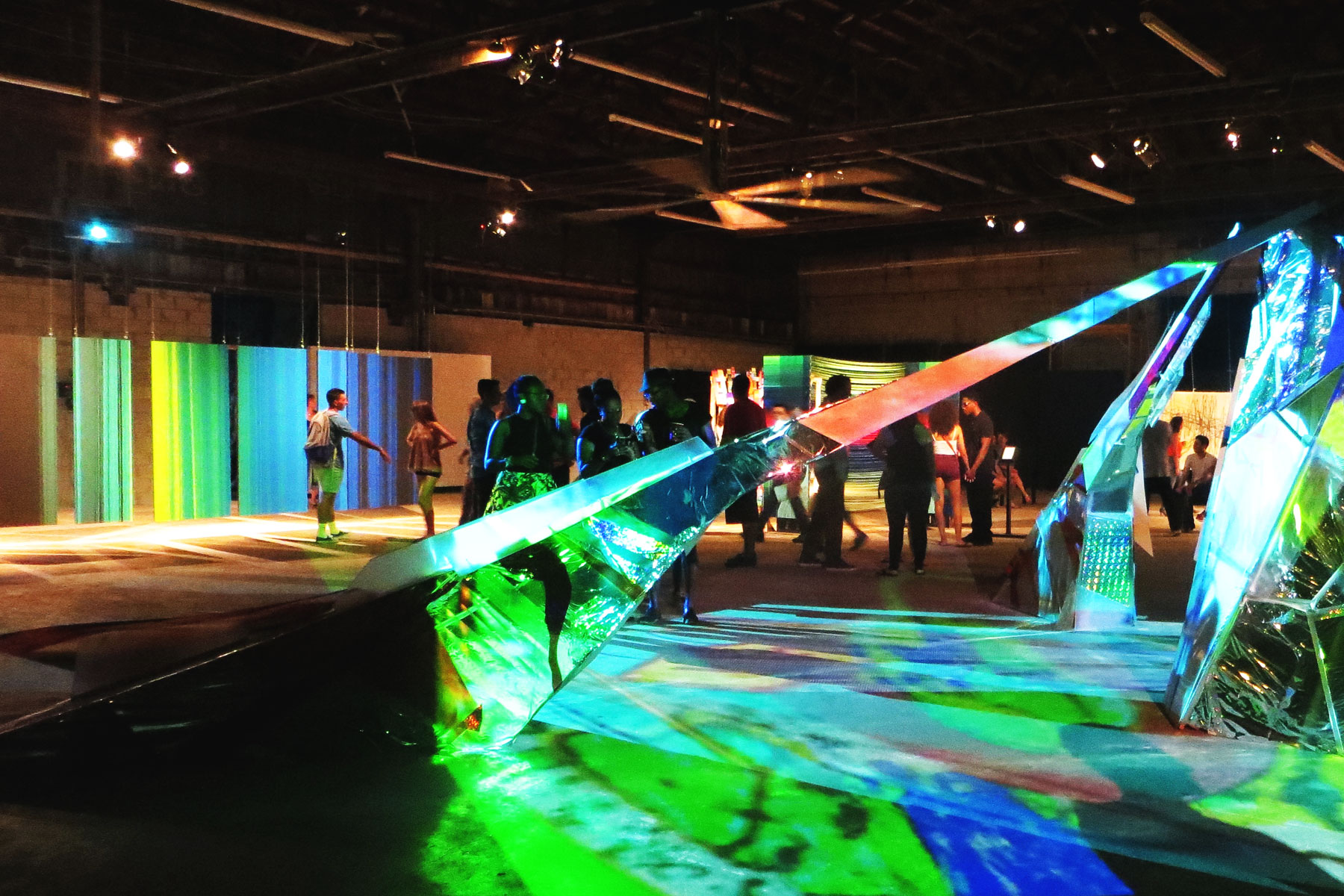 Art Walk in FATVillage
An evening spent meandering through this colourful arts district is a great way to get on Fort Lauderdale time. We arrive to the soulful tones of guitarist Psychic Dove busking on a street corner. Dressed like a new-age Hendrix, he croons sweet nothings about the Bermuda Triangle, framed by the vibrant street art that appears throughout the neighbourhood. Streetside doorways lead to warrens of galleries housing large-scale art installations, or stores spilling over with antiques and bric-a-brac. Outside, market stalls hung with fairy lights showcase the work of local painters, sculptors, crafters, photographers and designers, while street food trucks replenish hungry shoppers with spice-charged tacos and deep-fried Oreos. We round off the night with a drink at the Brew Urban Café, a bar-turned-coffee-shop-turned-library where lively punters chatter below a backdrop of bookshelves.
fatvillage.com/artwalk
Airboat through the Everglades at Sawgrass Recreation Park
Dense mangroves. Swathes of honey-coloured reeds. Ibis skittering across the sky, black-tipped wings outstretched like arrows. At 1.5 million acres, the sheer scale and untamed beauty of the Everglades knocks you sideways, its subtropical wetland a unique mix of marshes, swamp and interlinking lakes that literally hums with wildlife. Airboat adventures are the best way of experiencing this giant ecosystem, giving visitors a chance to see its inhabitants up close. Our impressively moustached guide, Bob, describes how he grew up in an alligator hunting community before making a life-changing detour into wildlife education. For 52 years he has taken guests skimming across the glassy waters in search of 'gators (on our visit, we spot a full-grown male and female), sea turtles, wading birds, countless varieties of fish and more. It's a spirit-lifting, Attenborough-worthy joy ride, not to be missed. 30-minute adult tours, $22.95.
evergladestours.com/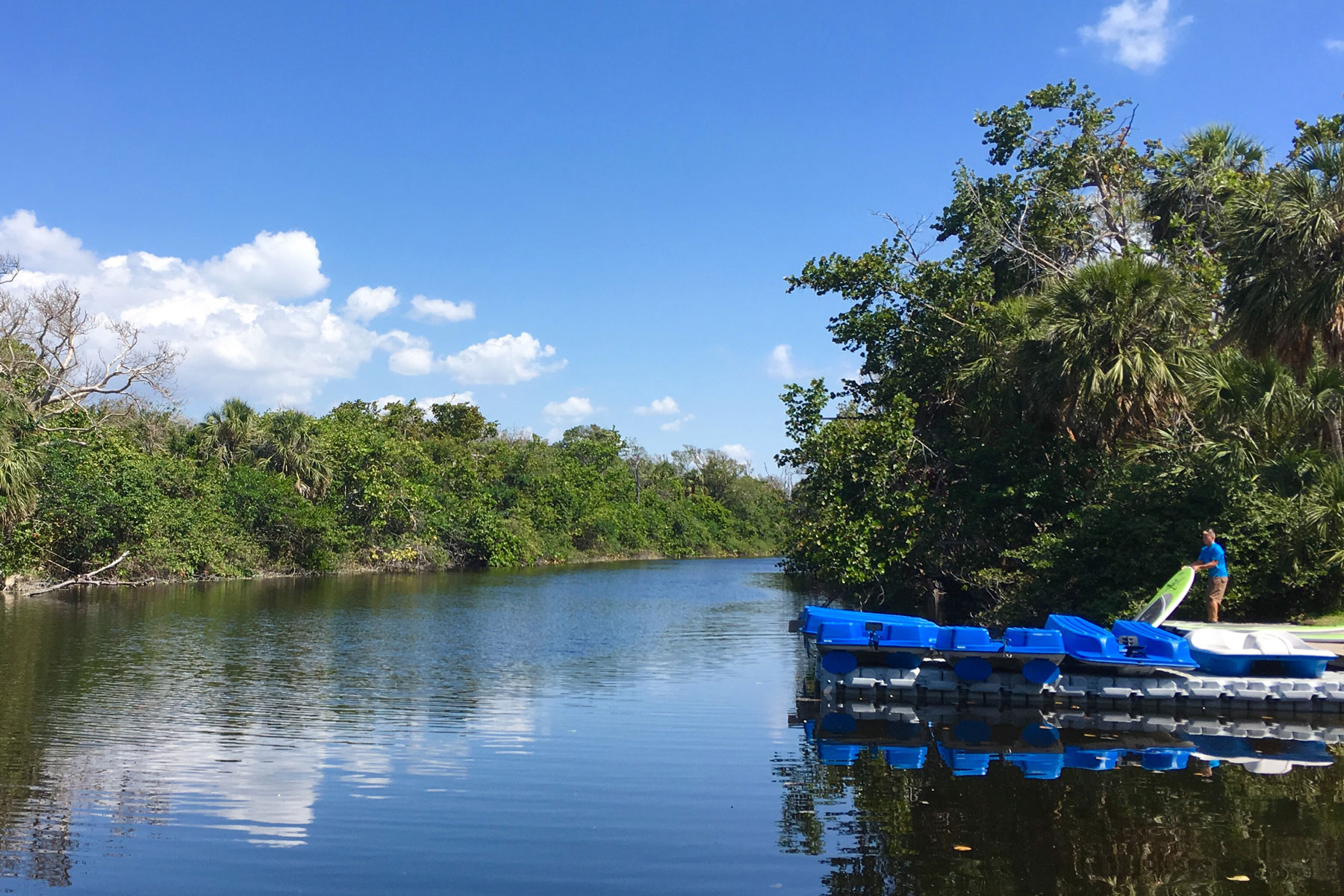 Kayak down fresh water lagoons at Hugh Taylor Birch State Park
A morning spent paddling down the mile-long lagoon that winds through this verdant nature park is something special. The site – a tropical oasis floating in an otherwise urban landscape, sandwiched between the Atlantic Ocean and Intracoastal highway – is rich in history and gives visitors a sense of what the area looked like hundreds of years ago. Originally the estate of Chicago attorney Hugh Taylor Birch, who relocated to South Florida in 1893, it was eventually left to the state. Today, it's an ecosystem in its own right, where visitors can camp, canoe, hike and fish from the seawall. As you kayak, look out for endangered gopher tortoises and diamond back terrapin turtles. Then head to the bar for a pint of Swamp Head beer. Kayaks and canoes, $20.00 per hour, paddleboards $35 per hour.
floridastateparks.org/park/Hugh-Taylor-Birch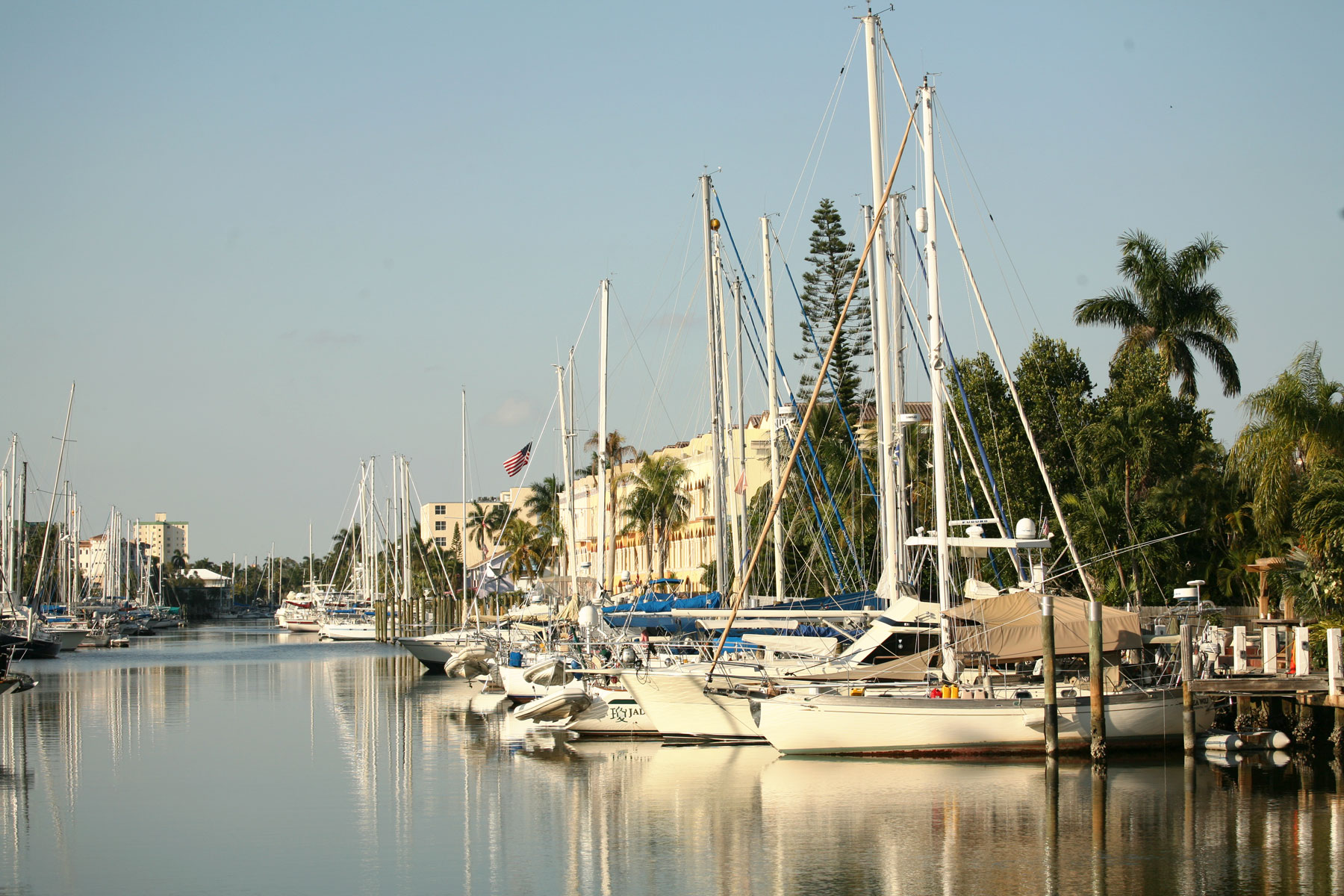 Cruise Millionaire's Row with Fort Lauderdale Water Taxis
View the (land and waterbound) property portfolios of Fort Lauderdale's rich and famous residents from the water on this mansion-crawl, passing the palatial cribs of Chicago Bulls players and plastic surgeons. The guides know their stuff and, thankfully, don't scrimp on the gossip. Passing a turbo yacht named 'The Bottom Line', Nelson cheerily explains that it once belonged to Evel Knievel, who lost it in a gambling debt to his own accountant. Ouch. Adult all-day tickets $28.
watertaxi.com/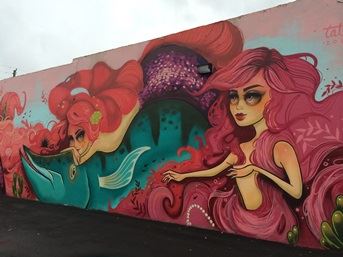 Tour Downtown Hollywood Mural Project in Florida's Hollywood
The sun is beating down on the relaxed, art-filled streets of Florida's Hollywood – or Hollyweird, as it's affectionately called by locals. A 20-minute drive from Fort Lauderdale, the city plays host to an artists' community that curates exquisite outdoor murals, painted-over car parks, warehouse walls and the sides of apartment blocks. Finished to painstaking standards and irresistibly Instagrammable, they're a large-scale reflection of the bright minds behind them, depicting ink-blue seascapes, doll-eyed mermaids, iconic artists and pool scenes rendered in quintessentially Floridan shades of fluro pinks and aquamarine. Tours are free, last one hour and depart from the corner of 20th & Hollywood Blvd at 6pm.
hollywoodfl.org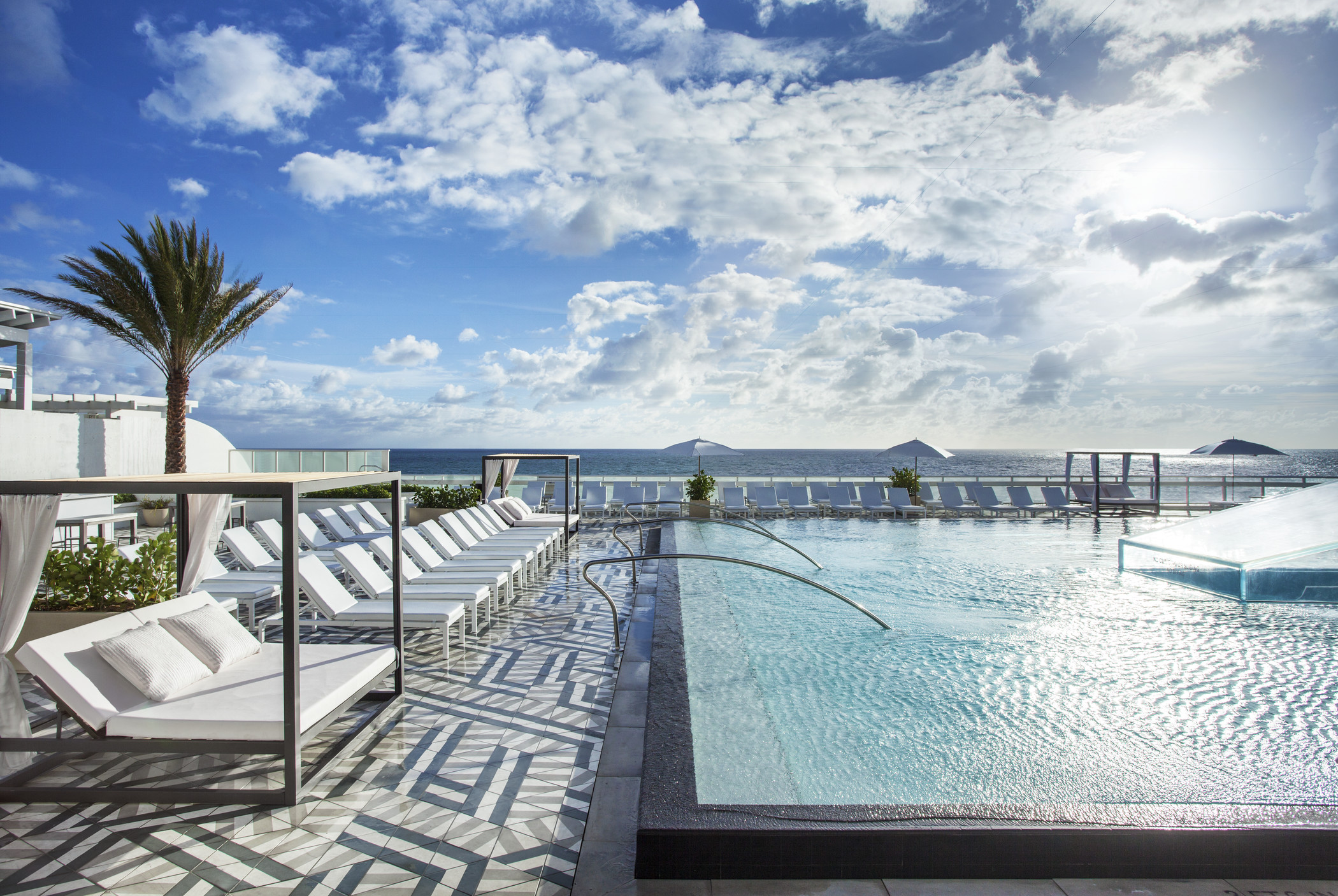 W Hotel Fort Lauderdale
With its prime location overlooking the glittering sands of Fort Lauderdale Beach and azure rooftop pool framed by pebble-toned tiles and white day beds, the W Fort Lauderdale draws in a stylish, fun-loving crowd. It's not all shades and sundowners though – a second more sheltered pool area provides a slice of sun-splashed calm with intracoastal views, and the Living Room bar and lounge area is a monochrome oasis of modular shelving, deep-cushion sofas and pendant lights, leading out to the sea-facing terrace. The sailboat-inspired design sees the rooms rendered in cool white cottons and classic blue tones, peppered with rose gold details. Thanks to a massive $55 million renovation, the fixtures and fittings are consistently high spec throughout. Along with plush queen-size bed and private balconies, Ocean View rooms are kitted out with NudeAudio Bluetooth speaker sound systems, 50" flat screen TVs and dinky Bliss Spa minis in the bathroom. Rooms from $156 per night.
wfortlauderdalehotel.com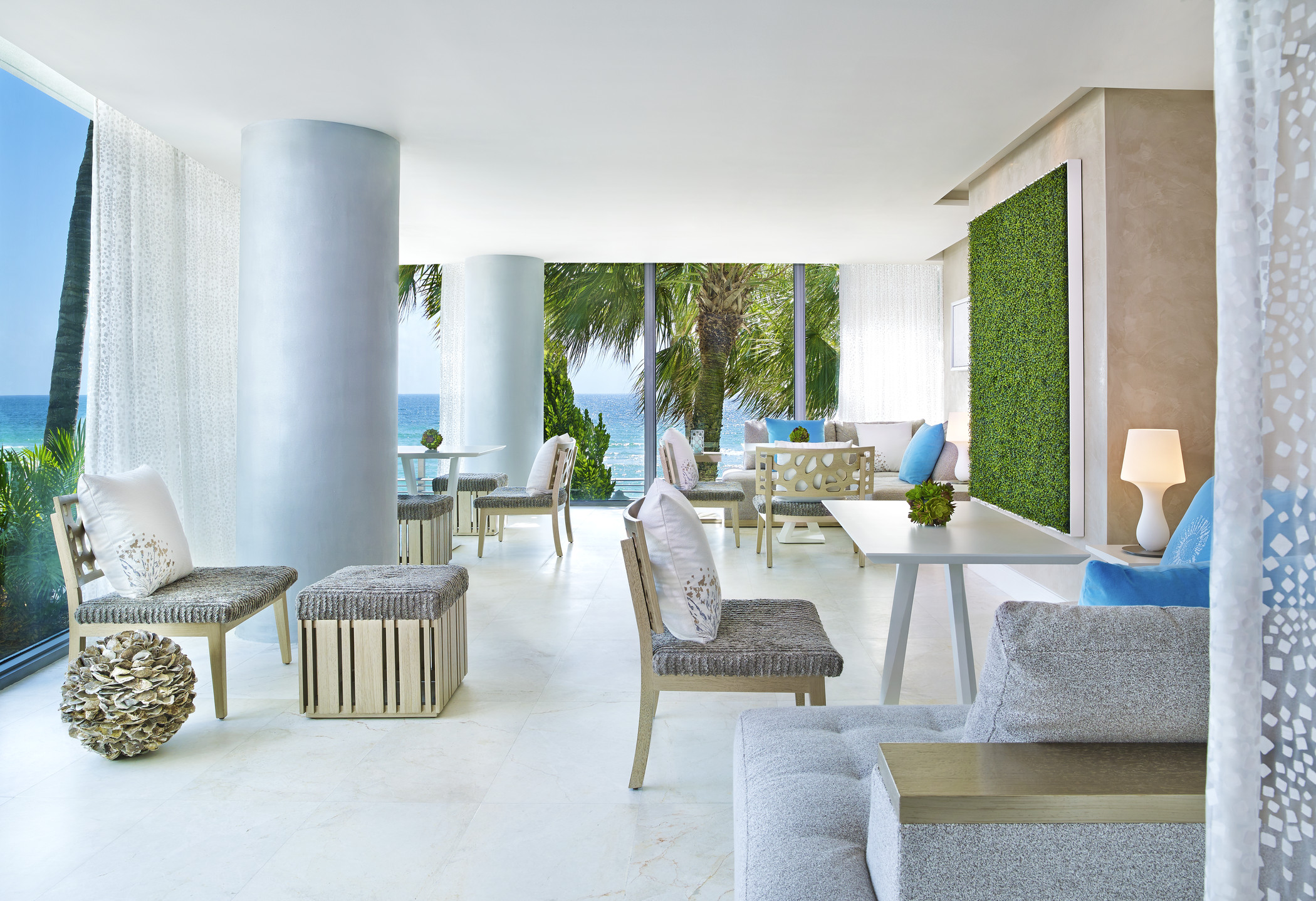 The Diplomat Beach Resort Hollywood
Rising with glossy panache from Florida's east coast between Fort Lauderdale and Miami, the design-savvy Diplomat Beach Resort serves all the key ingredients of the South Florida good life with a hospitable warmth that, even on this innately friendly stretch of shoreline, leaves a marked impression. Guests can soak up the rays at its two beachside pools and private beach (look closely and you may spy a sea turtle hatchling making its way to the surf) before retreating to one of the minimal-chic suites with their clean, contemporary lines and neutral tones of sand and cream. The real selling point here, though, is the food. From Executive Chef Nicolay's meltingly tender steaks at Diplomat Prime to Geoffrey Zakarian's masterclass in coastal cuisine at Point Royal, The Diplomat is a place that will redefine your notions of what constitutes American beach resort dining.
curiocollection3.hilton.com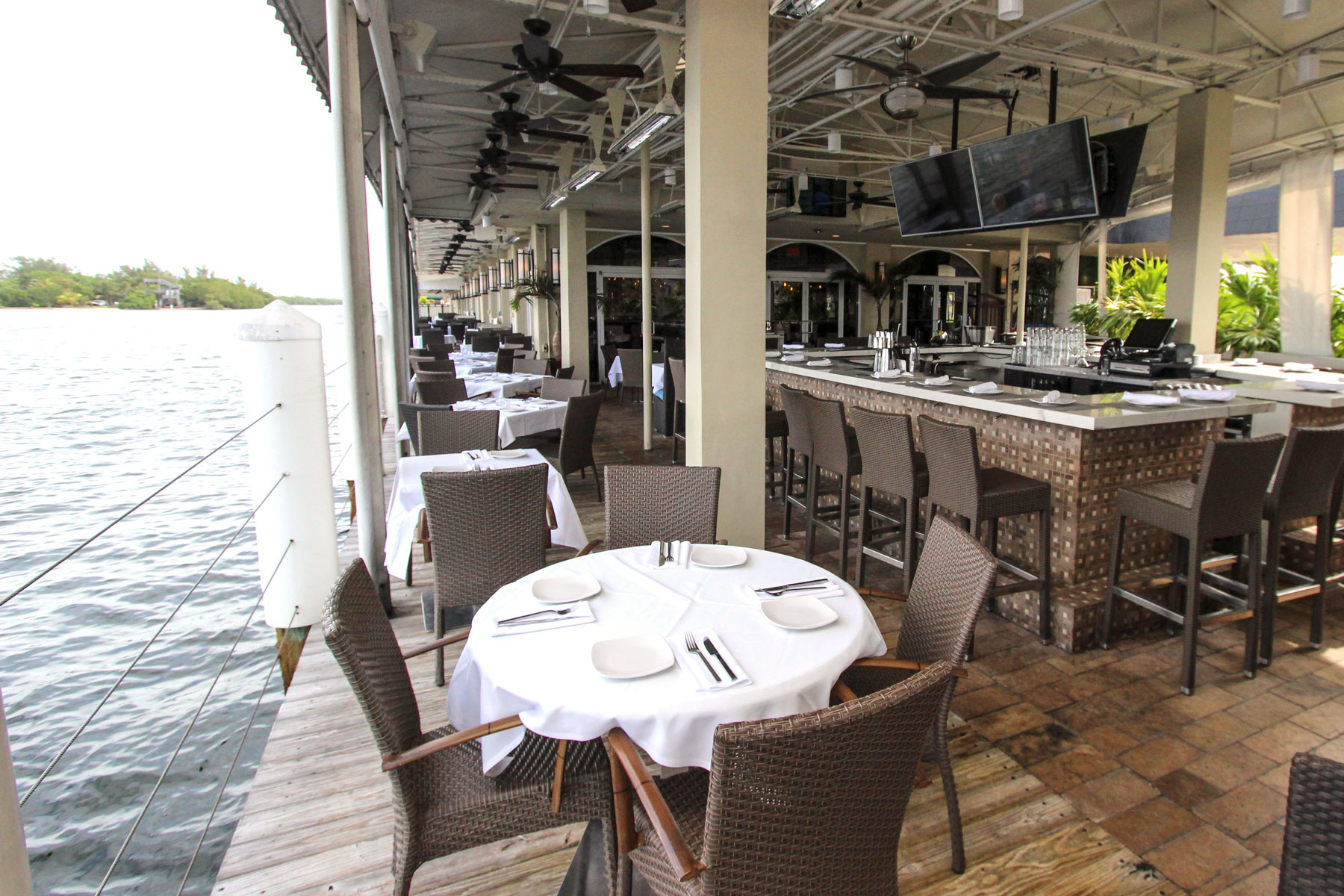 GG's Waterfront Bar & Grill
This classy joint overlooking the calm waters of the North Lake serves its fresh-off-the-boat seafood and succulent steaks with a side of history. In the 50s and 60s, it was a mob hangout beloved of the Rat Pack stars. Allegedly, it's also the spot where the plot to kill Castro was formed, and was wiretapped by the FBI. Today, the seafood hub has a cool and contemporary feel, decked out in fresh white linens, wood finishes and oil lamps. Don't miss the soft-sweet lobster rolls scattered with celery, gargantuan Florida stone crabs and spicy pow pow shrimp with Asian slaw.
ggswaterfront.com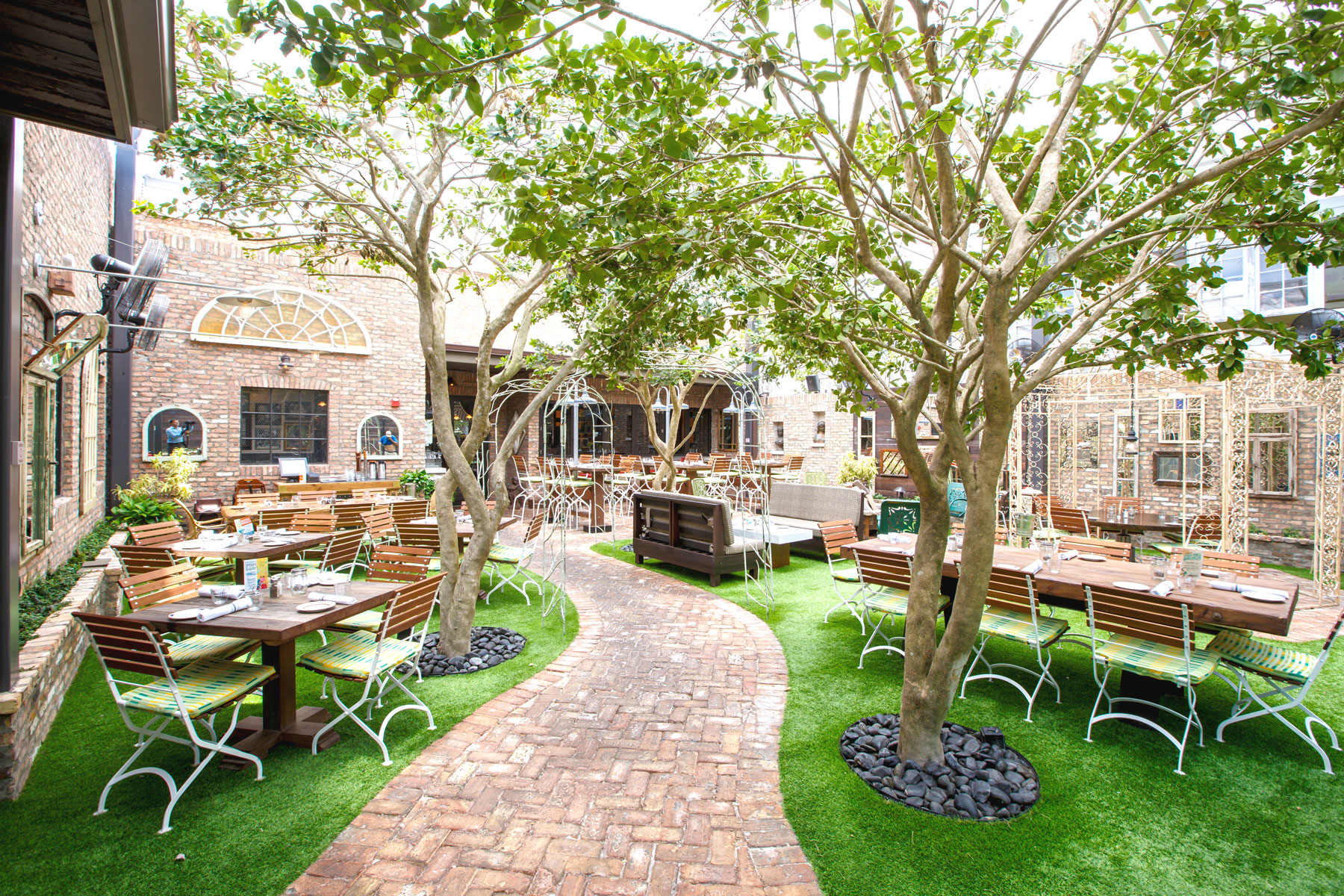 Louie Bossi
Crisp pizzas (try the Capricciosa with gorgonzola, pear, truffle honey and basil); sausages served sizzling from the wood-burning grill; vast portions of flavour-rich seafood pasta… these are just some of the dishes you can enjoy in the magical garden of this popular Italian restaurant on Las Olas Boulevard. Louie grew up in an Italian New York household and has brought the flavours of his family kitchen to Fort Lauderdale, showcased in warm and friendly surroundings.
louiebossi.com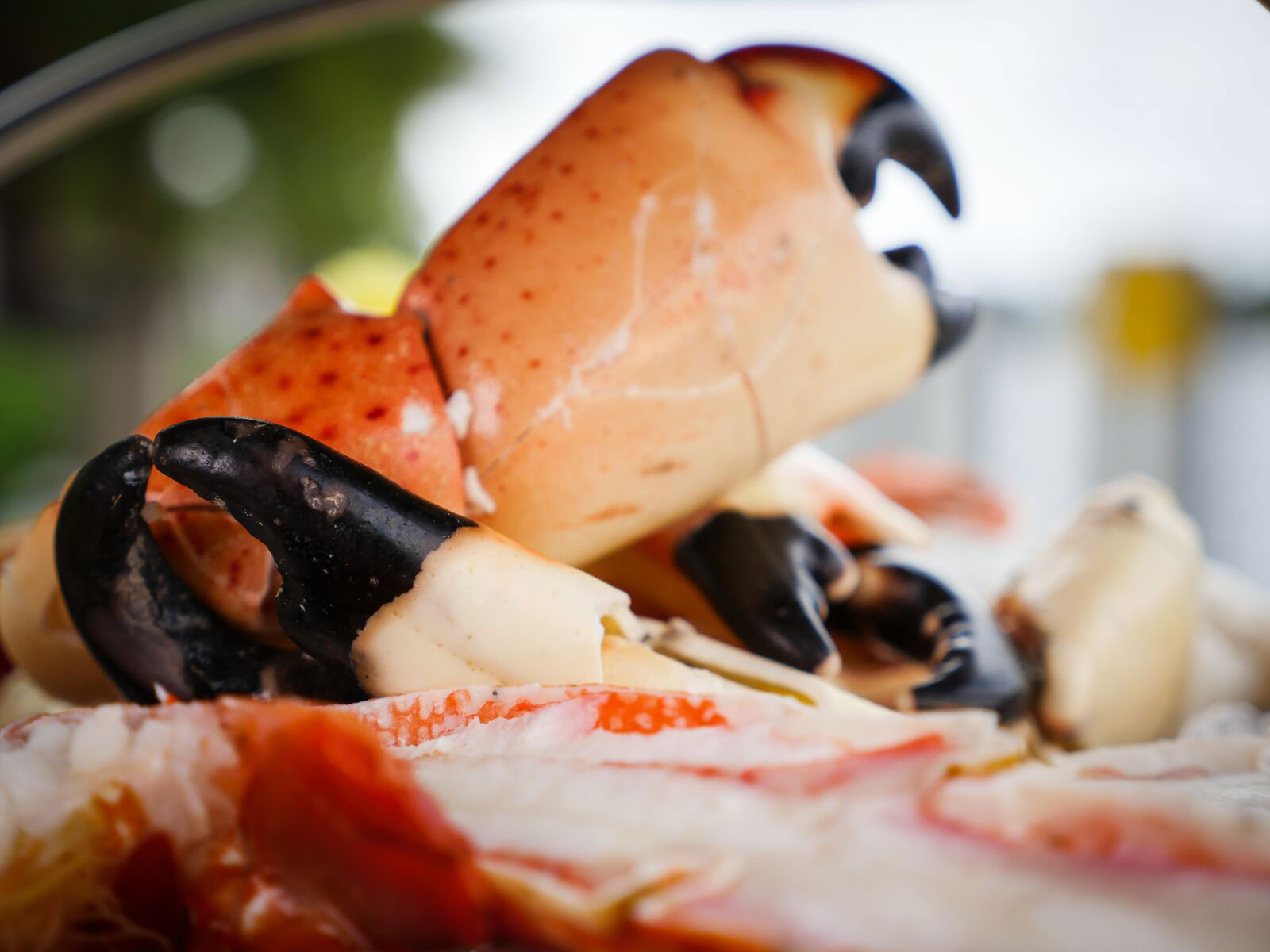 Billy's Stone Crab Restaurant
A Hollywood instituation, Billy's Stone Crab knows how to do seafood properly. The glass-walled, water-facing property offers a tastefully curated menu of classic dishes executed to perfection, from the local delicacies of Florida stone crab claws and Florida lobster tail, to Indian River clams and steaming jasmine-laced bouillabaisse crammed with shrimp, oysters, scallops and more. The setting has a touch of old school glamour about it – think glossy wood paneling, brass details and immaculate black tie service. On our visit, midway through enjoying our Caribbean-style snapper with diced pineapple, papaya, mango, we were treated to a serendipitous sighting of a pod of dolphins passing through Hollywood's North and South Lakes. Either that, or Billy really does pull out all the stops.
crabs.com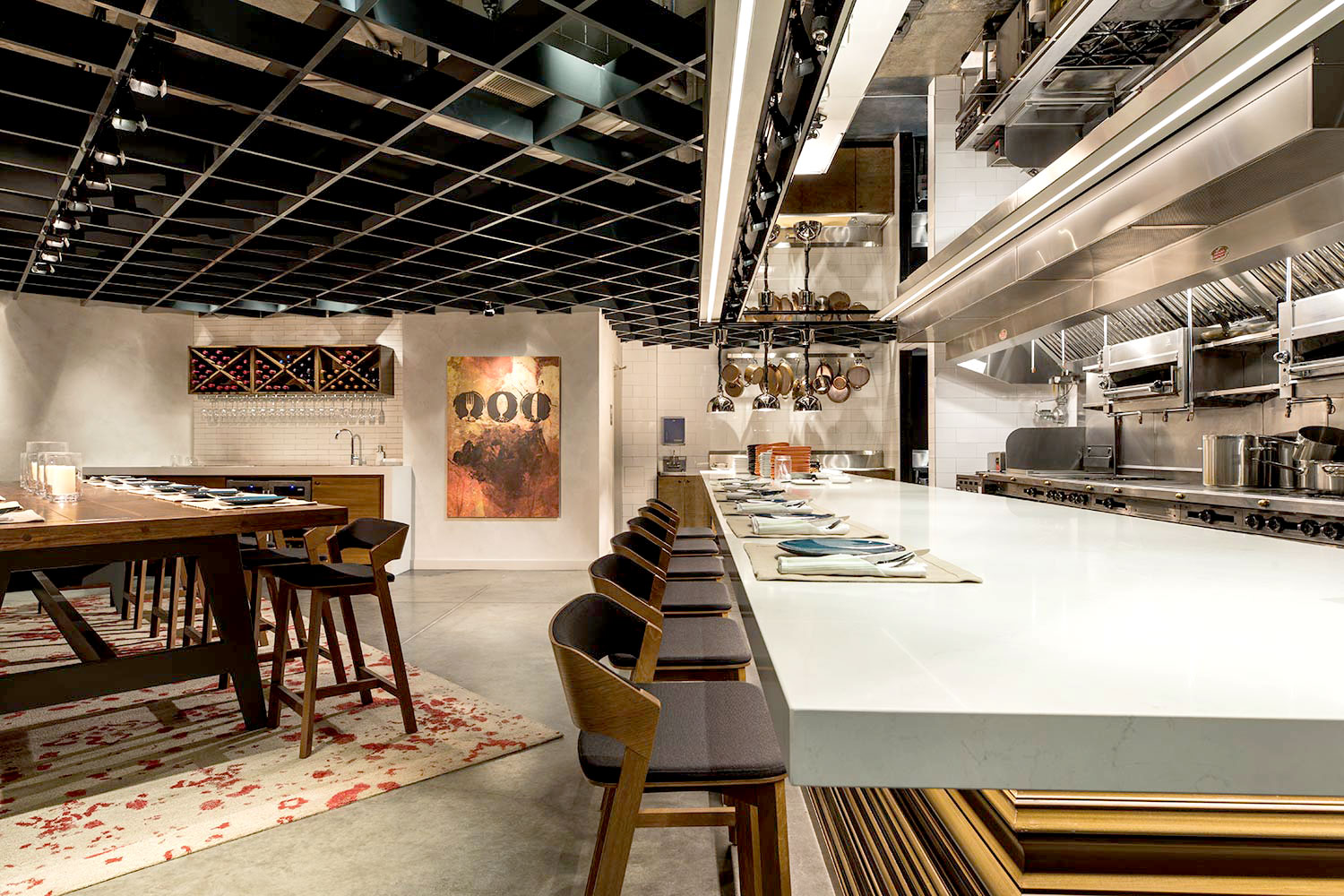 TRP Taste
There are so many things to love about TRP Taste's culinary experiences, from the intimate setting around a bustling open kitchen to the imaginative execution of their tasting menus, whose themes are woven through the dishes in fresh, exciting and consistently mouth-watering ways. Acclaimed Chef Chris Miracolo – who has cooked for US Presidents, no less – chats amiably with us over rows of plump diver scallops as he prepares a faultless 6-course supper celebrating local flora and fauna. There are roasted beets served with soft, earthy chevre and Indian River honeycomb, succulent duck breast with heritage carrots, red mustard leaves and a wild currant glaze, and the creamiest rhubarb and guava crème brulee. It's exquisite, precise cooking, shared and explained in accessible and unpretentious terms. Guests can head to 1 W's roof for after-dinner cocktails and night-time views of Fort Lauderdale, best enjoyed beside one of the stunning table-top fire pits.
trptaste.com