Foodies, Listen Up! Berlin Has Become Europe's Luxury Dining Mecca, and Here's Where You Need to Eat
Our travel writer takes one for the team on a fine-dining trip to Germany's flourishing capital
From Bismarck to Marx, Einstein to Hitler, JFK to Bowie – they have all shaped, and been shaped by, Berlin. The richly textured history of this city emerges around every street corner. Walk along remnants of the Berlin Wall, marvel at the splendour of the Prussian Palace Charlottenburg, visit Checkpoint Charlie or stand in the very room where the Holocaust was planned… Berlin is like an endlessly fascinating history book, the past very much present wherever you go.
But there's much more to Berlin than old stuff. Since the fall of the Wall, the city has busied itself with becoming one of the most stimulating creative and cultural centres of Europe. It is famous as a hub for hedonists and hipsters (parties here can go on for days rather than hours), but it offers plenty for well-heeled travellers too – from five-star luxury hotels, dapper boutiques and design stores to an increasing number of Michelin-starred dining spots. And that's where I come in.
One of the most luxurious hotels of them all is The Hotel Adlon Kempinski Berlin, located on the main thoroughfare of the central Mitte district, directly opposite the iconic Brandenburg Gate. Opened in 1907 by the great visionary entrepreneur, Lorenz Adlon, the hotel was largely destroyed in 1945, but renovated and restored in 1997. It's a classic example of a European grand hotel (think London's Ritz) and was to be our base for a last-minute late-winter break.
Upon arriving on a rather cold December day, the Adlon Kempinski offered me and my partner a warm sanctuary from the harsh winds whipping up Unter den Linden. Greeted by the dapper doorman at the imposing facade, our cases were whisked away as we were shown to reception to check in. We were staying in a Junior Suite Brandenburg Gate which, as the name suggests, overlooks the iconic monument – as well as boasting 62 sqm of classic luxury, including a king-size bed, office area, vestibule with walk in wardrobes, sunken bath and rain shower. After gazing at the view for a little longer, glass of bubbly in hand, it was time to get down to business. Which for me, on holiday, means food.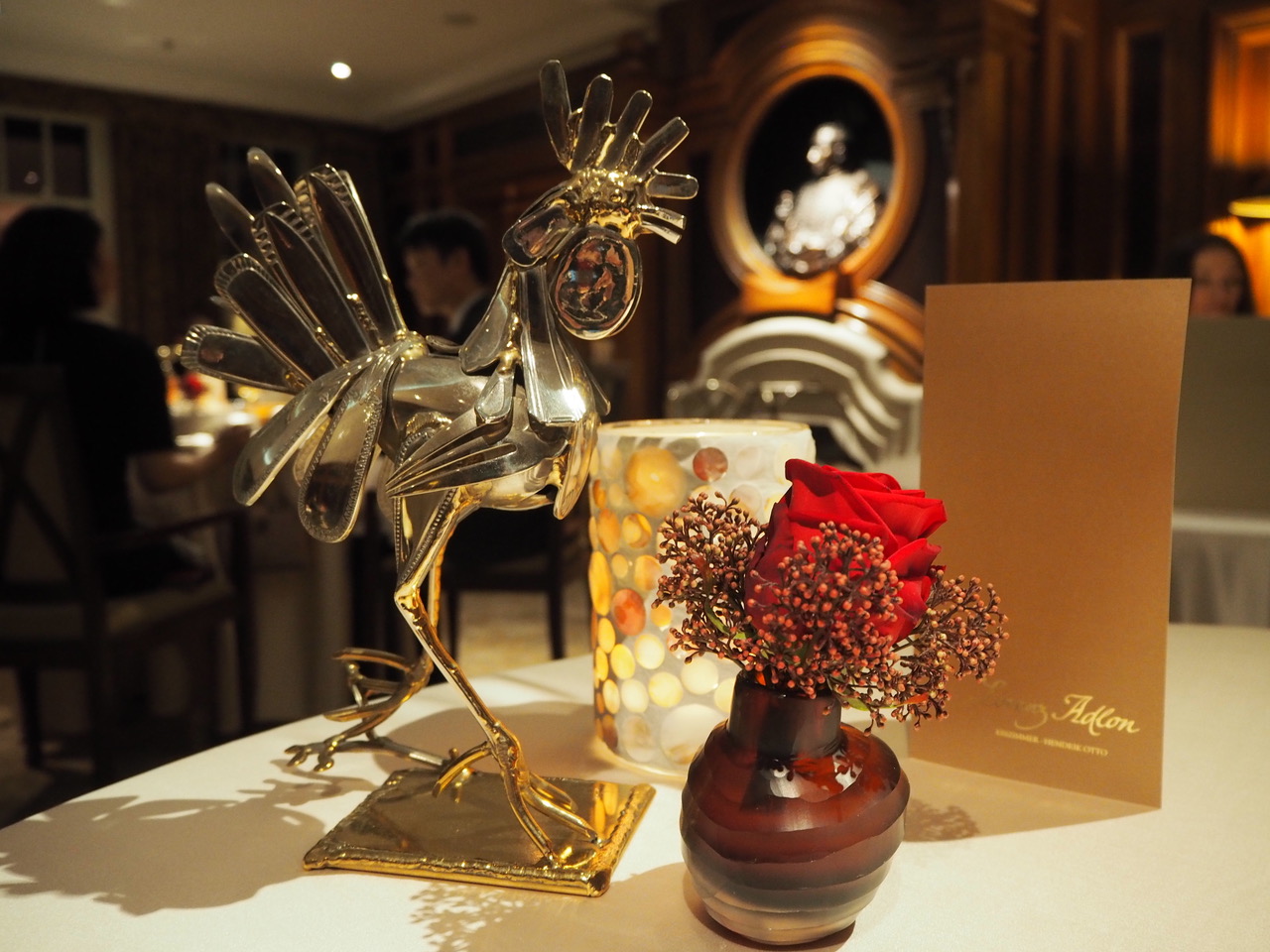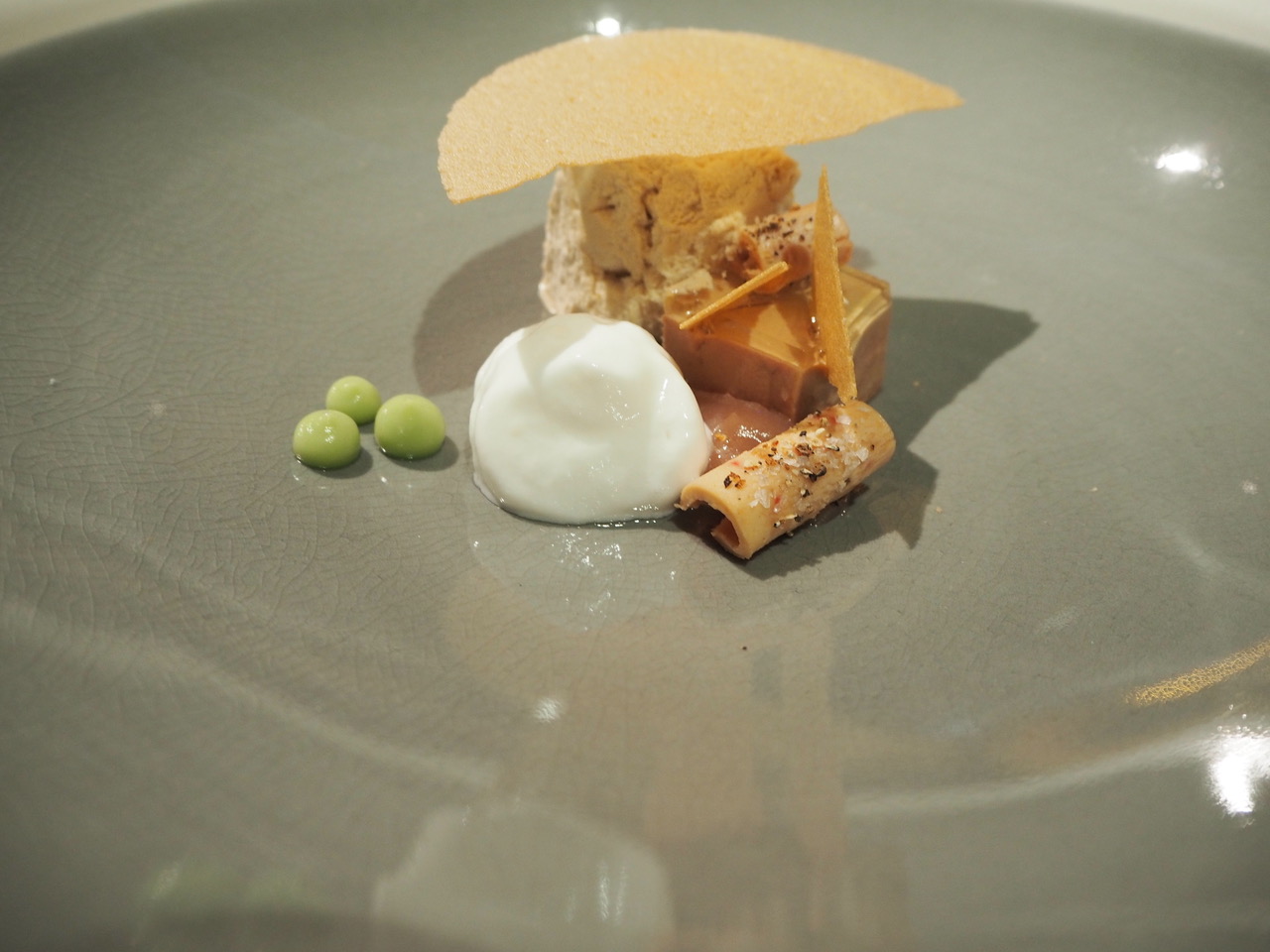 Berlin is a multicultural metropolis, but deep down it maintains the unpretentious charm of a village. Cafés are jammed at all hours, drinking is a religious rite and clubs keep going until the wee hours and beyond. Post-Wall, Berlin has also become somewhat of a hub for high-end cuisine, with a plethora of Michelin star restaurants and fine dining options to be found across the city. One of the most prestigious was housed right in our hotel – the two Michelin star-awarded Lorenz Adlon Esszimmer, which is headed up by chef Hendrik Otto and world-class maître d' Oliver Kraft.
What a first night in Berlin it was to be. I felt like a Prussian princess leaving my suite to travel the short distance from the elevator to the front of Lorenz Adlon Esszimmer, located on the first floor of the hotel. Warmly greeted by Kraft, we were shown to our table, beautifully decorated and positioned right in the centre of the restaurant – the perfect place from which to watch the comings and goings from the kitchen. Our six course meal included such delights as goose liver parfait served frozen and raw with pineapple, whey foam, jelled sweet wine and cream of braised peach, and the unanimous favourite of the meal: baked chin of pork with wild rice and glazed Roscoff onions, served with smoked potato, young spinach, yuzu and a pear vinegar jus. We also sampled some incredible wines, including an opening aperitif of Krug Grand Cuvee, and a meaty Borgogno Barolo Liste 2011 from Giacomo Borgogno & Figli that well matched the fillet of Black Angus beef. All of Otto's dishes have a very personal touch: his food is inspired not only by sensory impressions, but also by old recipes and specialties of his family and friends. This makes the restaurant a special experience, and worth a visit whether you're at the hotel or not.
Although Berlin is big, its key areas are wonderfully compact and easily navigated on foot, bike or public transport. From our hub at Hotel Adlon it was very easy to see the "Top 10 Berlin" hit-list, from Memorial to the Murdered Jews of Europe to The Reichstag. However, although many of the 'must-sees' in Berlin revolve around the horrors of the 20th Century, the city is so much more than this. For instance, Museum Island, which in 1999 was added to the UNESCO list of World Heritage Sites, houses some of Europe's most important artifacts, from letters by Cleopatra to the Pergamon Altar and the Ishtar Gate of Babylon. You can easily waste a few days looking around the museums and art galleries alone, including the Museum für Naturkunde, which houses the world's largest dinosaur skeleton, a colossal 13.27 metre tall Brachiosaurus, and  – for a current exhibition – a 66 million-year-old, 12 metre long dinosaur T-Rex.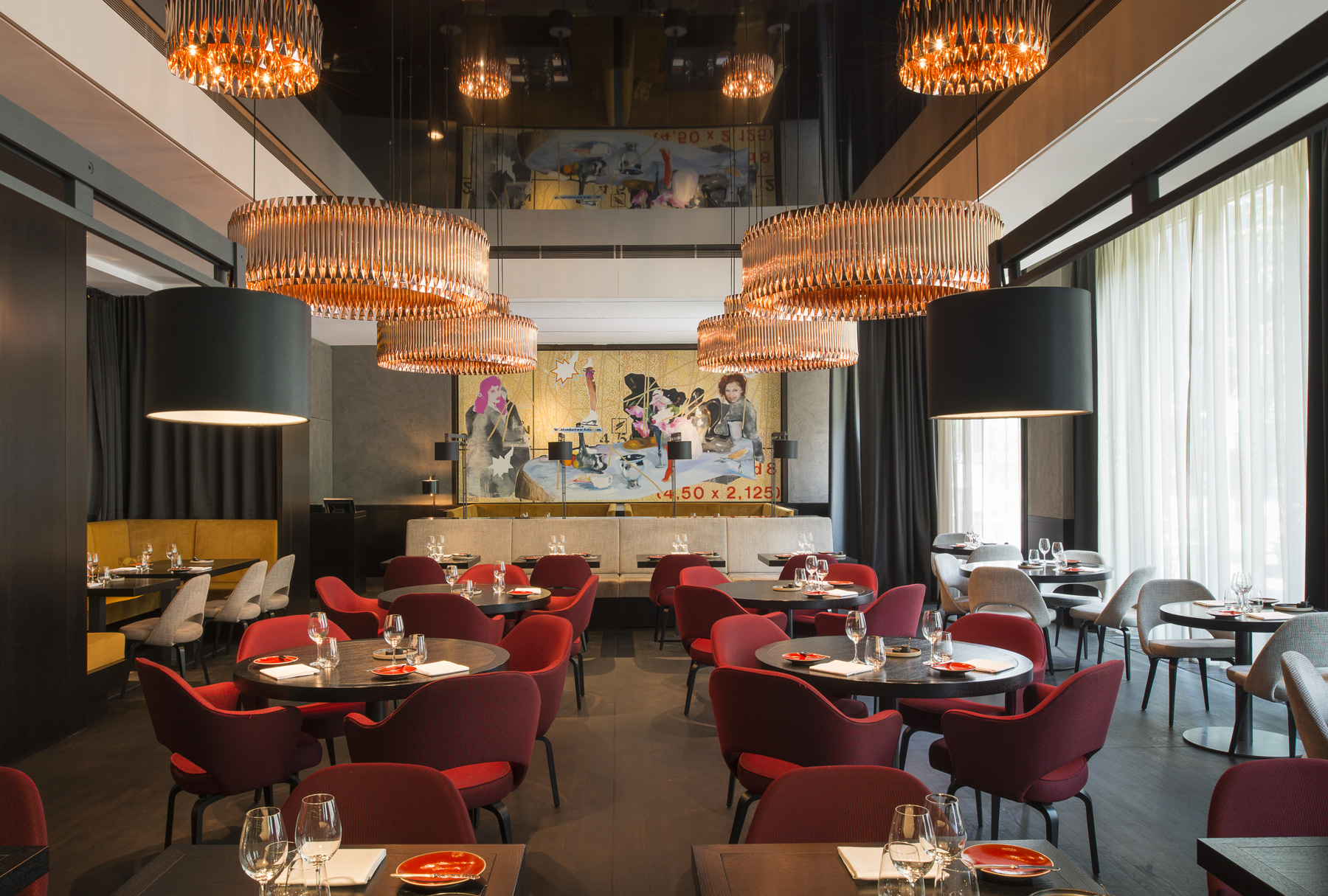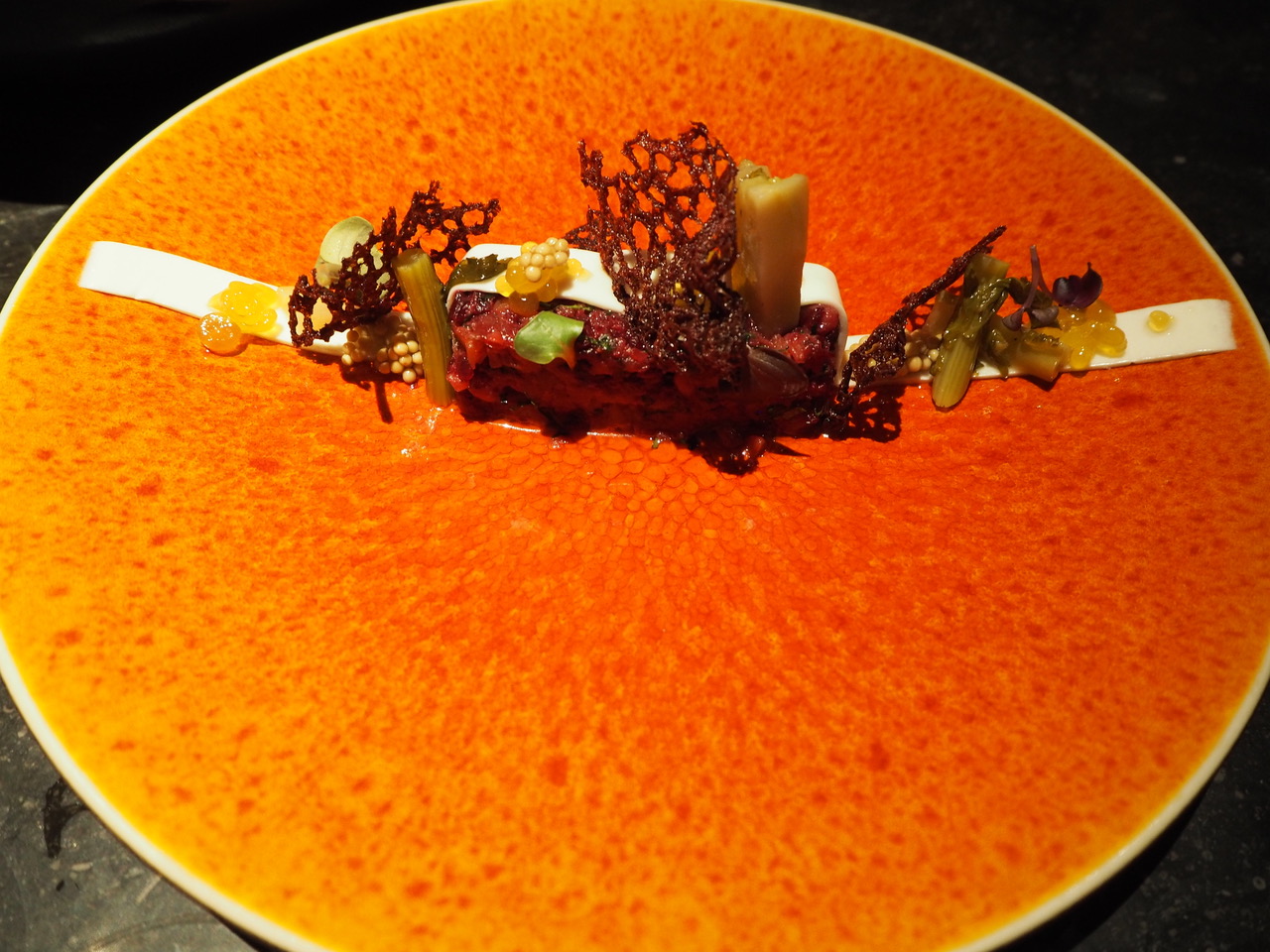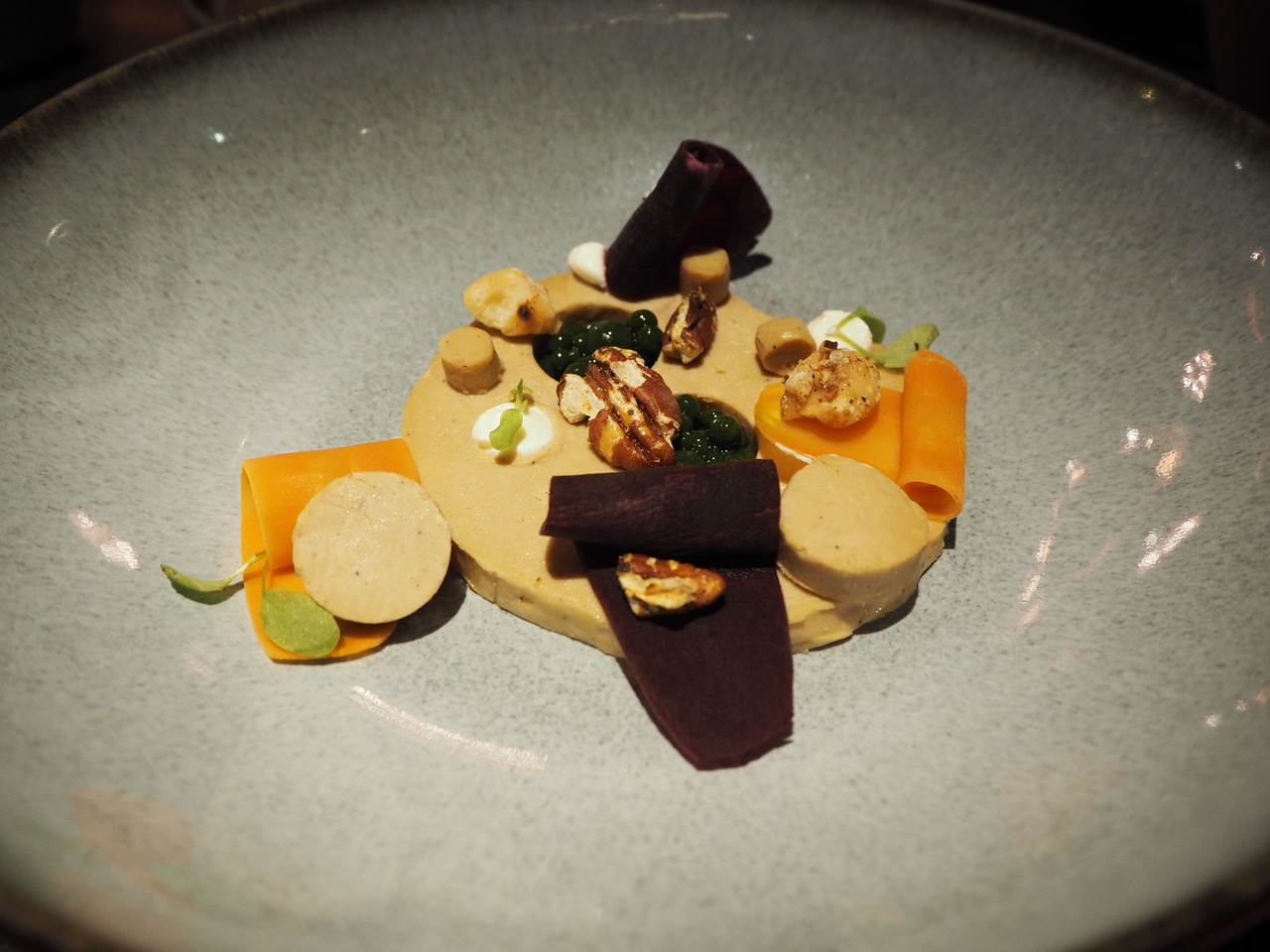 On the subject of gruesome meat eaters, after a day exploring the city we attacked some more fine dining in the shape of Le Faubourg at Sofitel Berlin Kurfurstendamm. This innovative French restaurant serves classic and modern cuisine with some of the best meat and fish from the region, as well as rare French and German wines. Top dishes included a starter of duck liver with blackcurrant, salsify, coffee and sage, and a main of nouveau Grouper with saffron risotto, artichoke, tomato and cima di rapa. This restaurant differentiates itself with an airline-style twist on the main courses; you can choose from meat, fish or vegetarian, prepared in either a traditional or nouveau way. The traditional method uses classic recipes with typical French ingredients and cooking techniques, while the nouveau uses a contemporary approach creating fresh combinations. A smart and crowd-pleasing concept.
The following night we were in for a very different experience. Tulus Lotrek, located in a rather residential district of Berlin, is a newcomer to the Michelin Guide, gaining its first star in 2017. Named after artist Henri Toulouse-Lautrec, a bon vivant who embraced good food and wine, this charismatic spot encourages their guests to do the same with a very unique dining experience. The jolly female owner Ilona, along with the charmingly relaxed interior boasting wooden floors, original wallpaper and eclectic soundtrack (think Ghostbusters alongside jazz), make this one of the least stuffy Michelin joints around.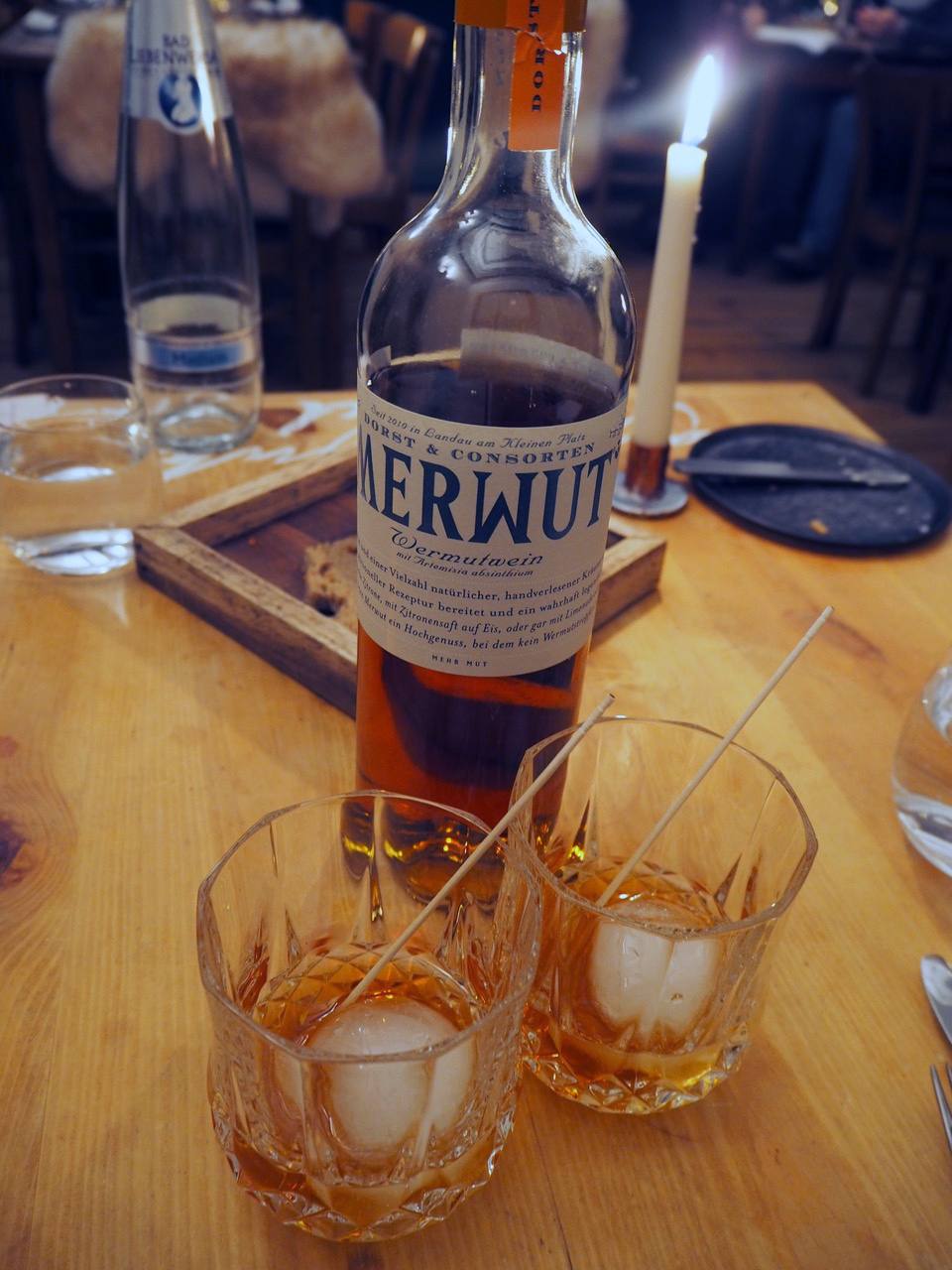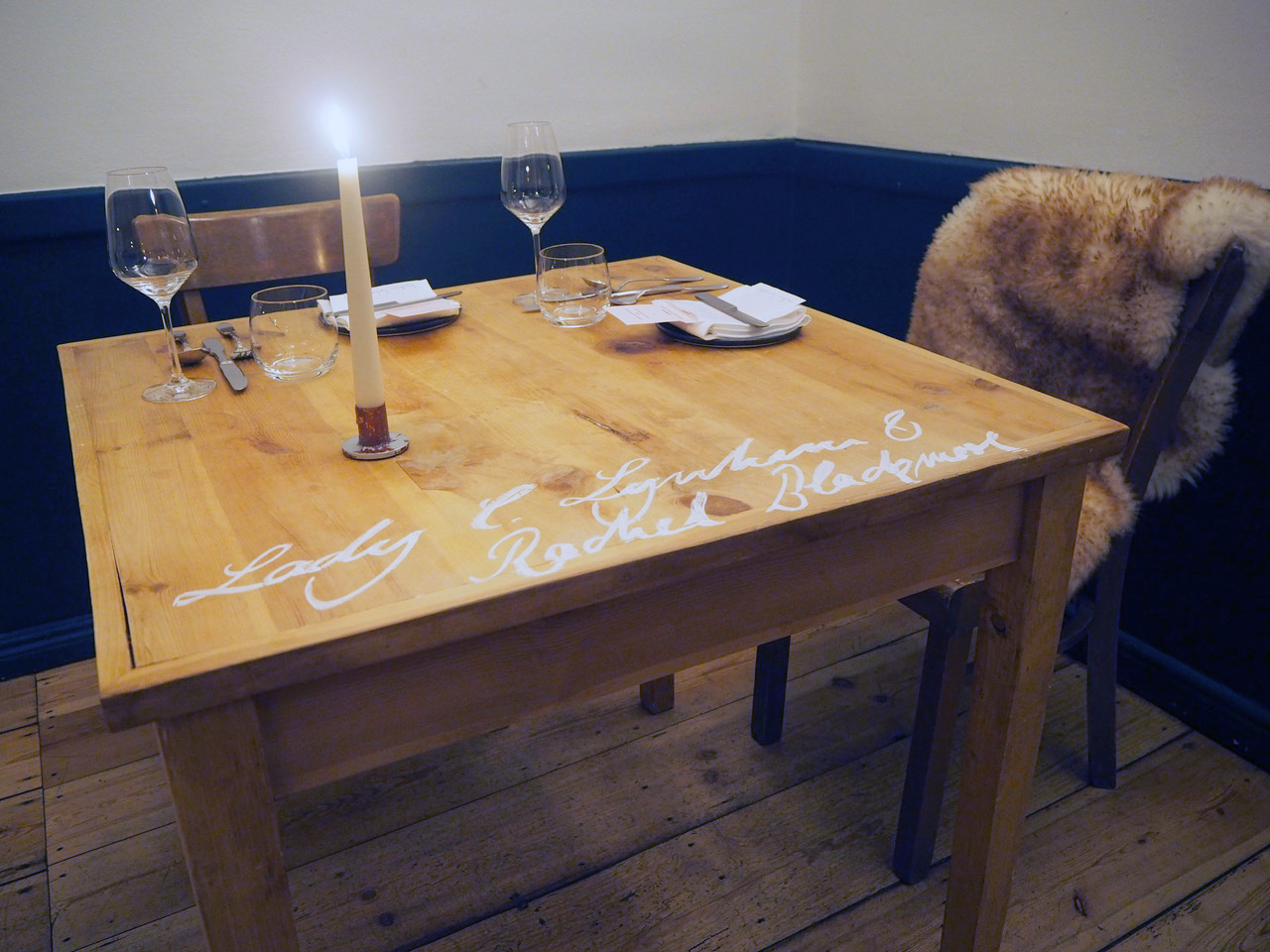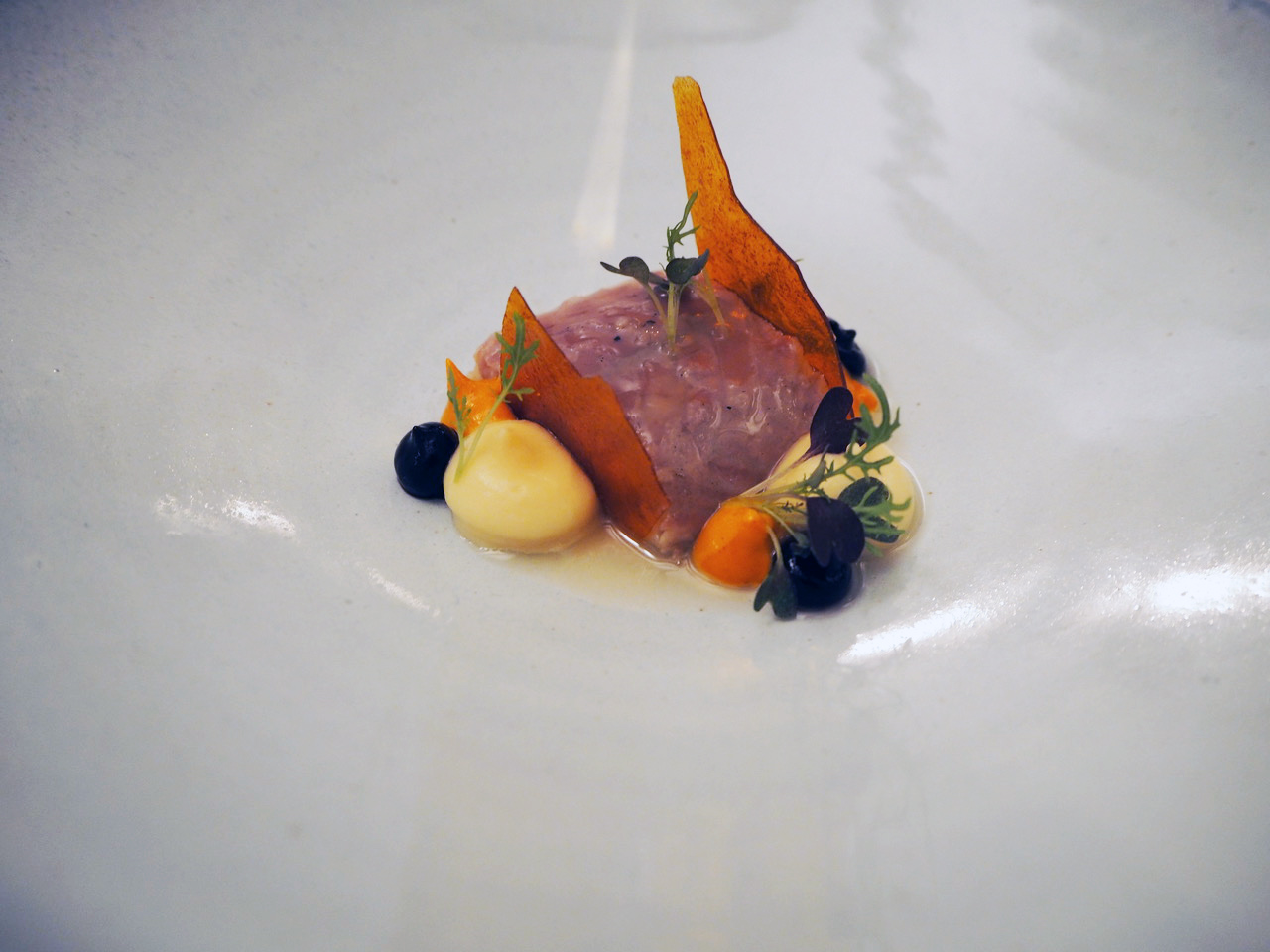 As for the food? Tulus Lotrek favours bold flavours and unique combinations such as a dish of powerful smoked eel with black garlic, kimchi and quince. The highly personalised drinks matching is a treat, too. I particularly loved the Merwut, a wormwood wine from Stefan Dorst's manufactory Dorst & Consorten, which is a traditional-style aperitif flavored with vermouth and a variety of natural herbs. This restaurant is a bit like Berlin itself – full of character and fun, with firm roots in the past that do not, however, dictate its future.
Finally, four days in and after visiting such sites as the Berlin Zoo (OMG the sand cat) and the Prussian Palace of Charlottenburg (which, being already named after me, would be rude not to make my summer home), our last night in Berlin rolled around far too quickly. For our final foodie hurrah we headed to the highest heights of the InterContinental Berlin, where you will find Hugos Restaurant, a one-Michelin star restaurant with one of the best views of the city.
The cuisine at Hugos is centred on concentrating the produce's taste, allowing the ingredients to do all the talking. The panoramic view from Siegessäule via Alexanderplatz to the Gedächtniskirche forms the perfect backdrop for an extraordinarily atmospheric dining experience, perfect for romantic liaisons (or farewells, in our case). The menus here are offered in three ways: Menu I, Menu II or the Veggie – all tasting menus with different numbers of courses, with the option to mix and match. We plumped for Menu II and chose the full six course option with matching wines, which come in more-delicate-than-usual 100ml servings. The venison was our stand-out dish; cooked to perfection and served with elderberries, poppy and colourful beets, the dish was earthy, meaty and simply delicious. The food here is nothing remarkable, but that is not a bad thing – it is honest cookery that allows the locally sourced ingredients to shine, uncomplicated by fashionable foams and reductions.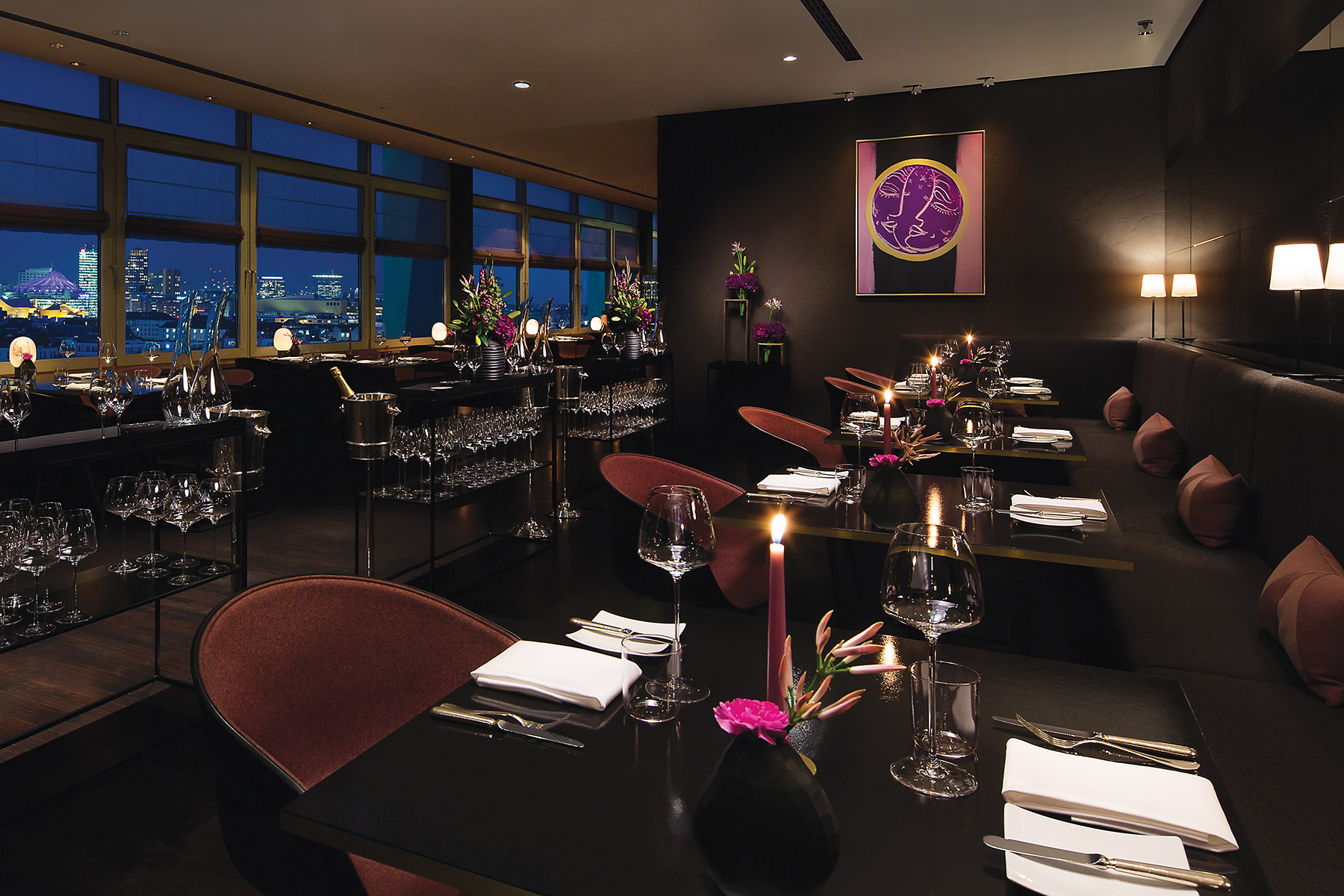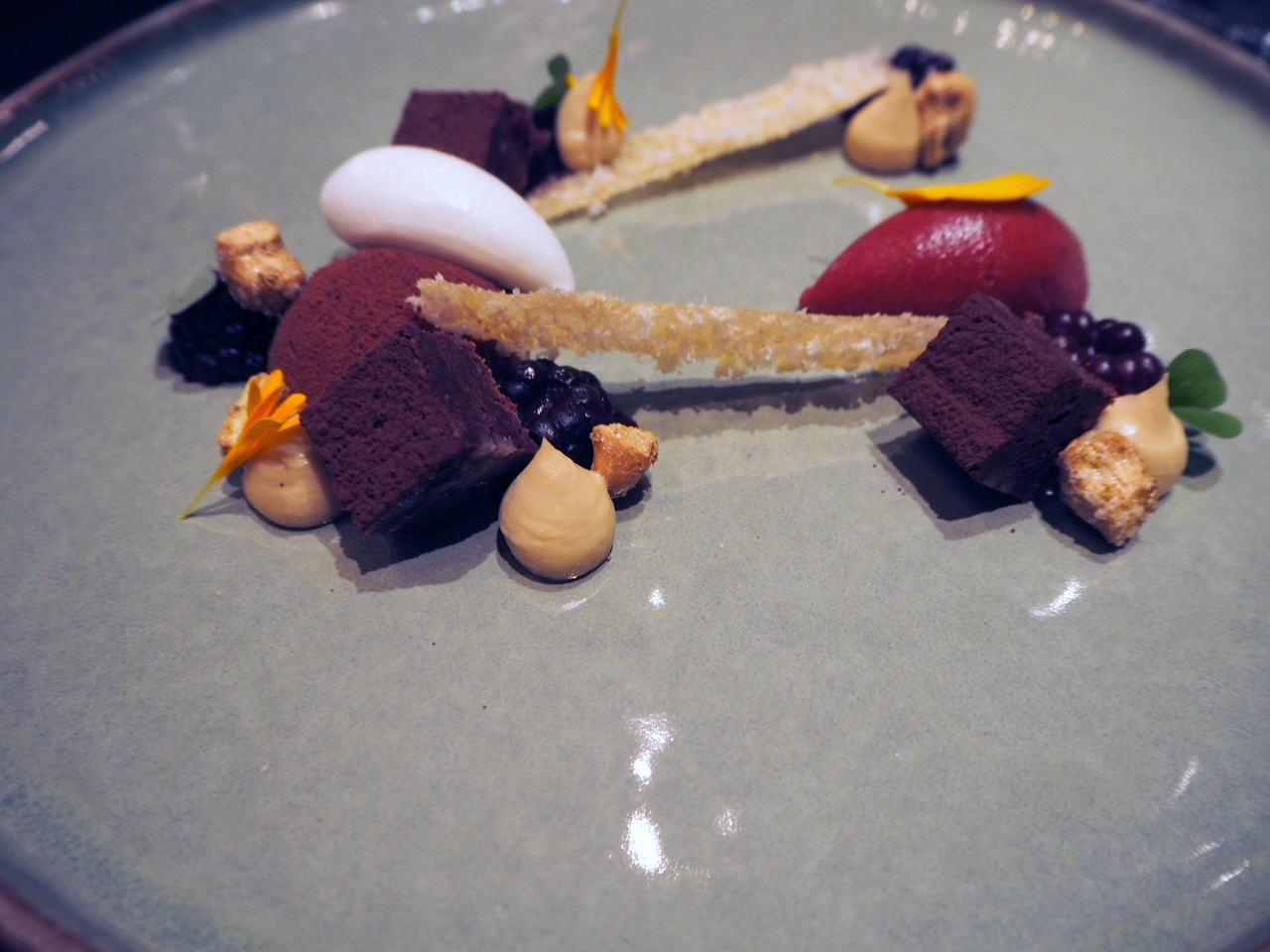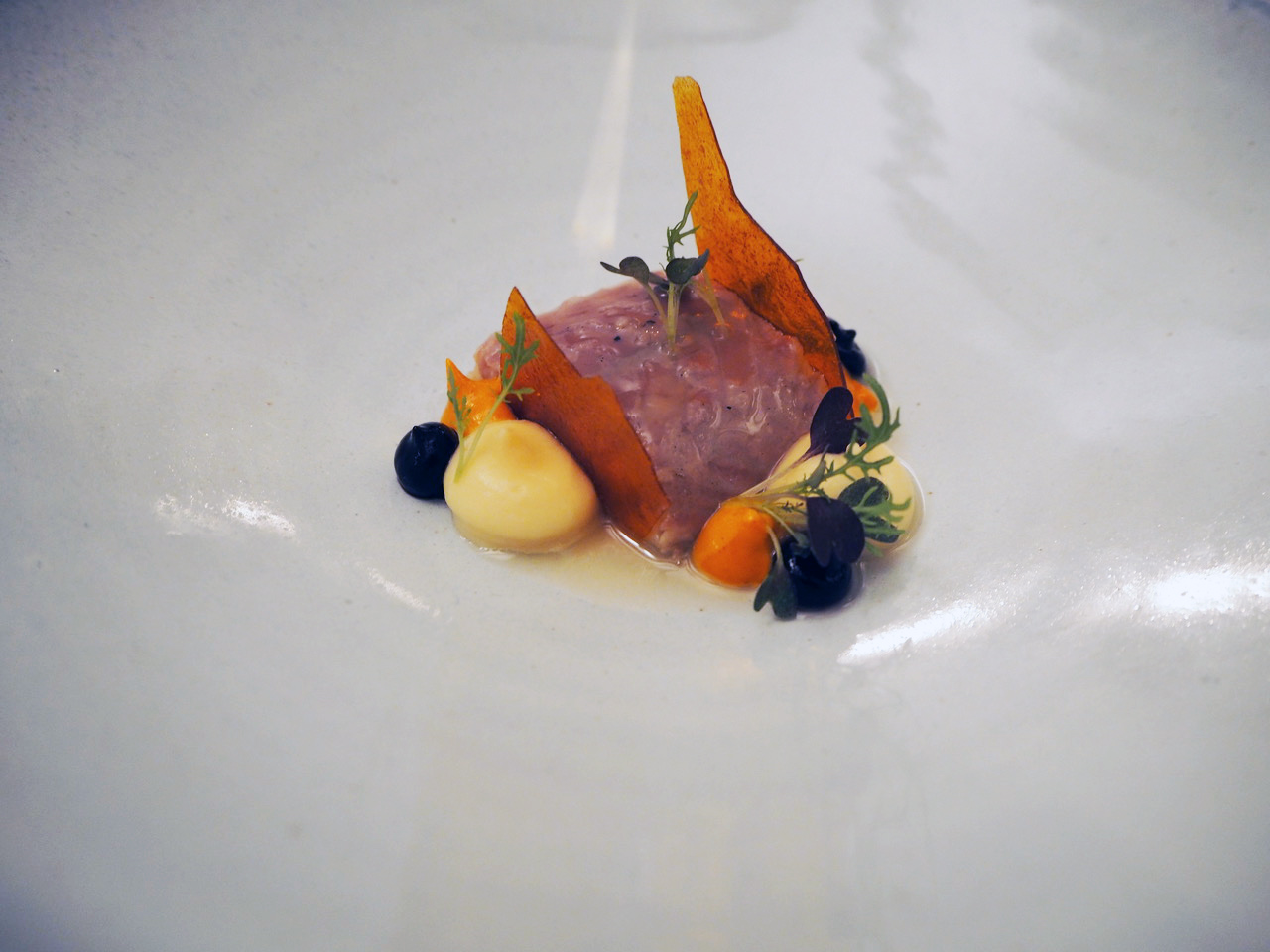 I had always underestimated Berlin, never really giving it much space on my travel to-do list. Don't make the same mistake. This city is more than the sum of its parts. Yes, its history is dappled with some horrible occurrences, but Berlin feels blazingly alive, and expectant of a brighter future. The combo of glamour and grit is bound to mesmerize anyone keen to explore its vibrant history, cutting-edge architecture and fabulous food. So Paris be damned – if you're looking for a March break that will feed your spirit and your tastebuds, look no further than Berlin. Ich bin ein Berliner and then some…
Lady Charlotte Lynham used the Berlin WelcomeCard to sightsee and explore the city. Please find further information here.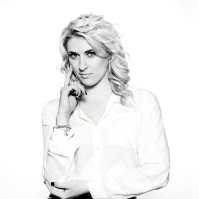 CHARLOTTE LYNHAM
Travel Writer
Lady Charlotte Lynham is freelance travel writer for PHOENIX and Editor-in-Chief at travel and lifestyle website, Bespoke Black Book. She has extensive experience in luxury PR and branding, having launched the successful LadyCPR and MrCPR in 2013 and 2016 respectively.