The Contributing Fashion Editor serves a monochrome take on flower power
Words and Styling Nini Khatiblou
Photography David Nyanzi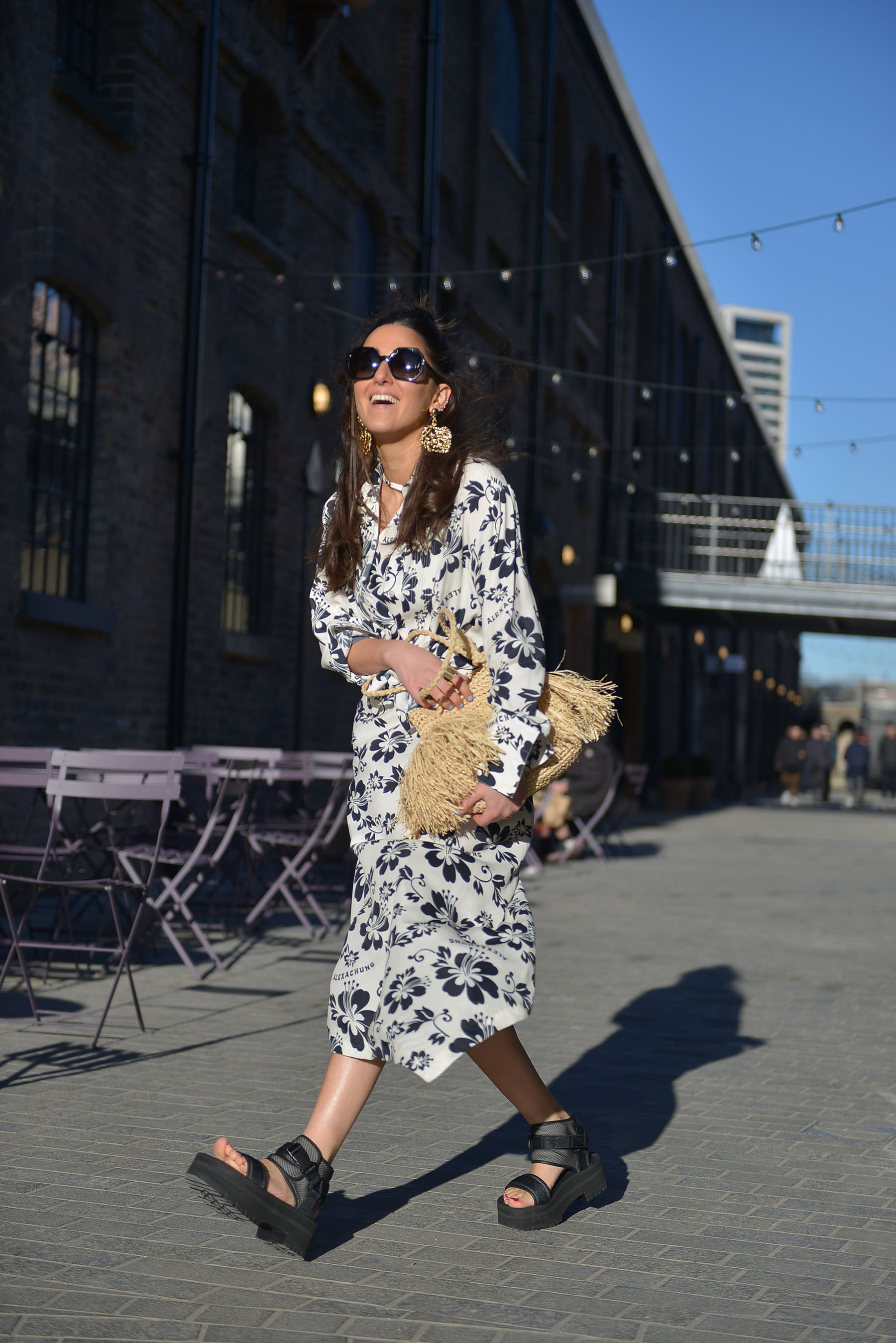 Things that say summer include Aperol Spritz, emergency pedicures, weekends lazing about in the park and some form of floral print. Over the years, we've had everything from ditzy to big and bold with everything in between. This season, my take on one of fashion's favourite prints comes in a matchy-matchy set with a Hawaiian Tropic twist. 
Like many girls in their mid-30s, I grew up watching Alexa Chung breaking new fashion ground whilst interviewing music's fresh-faced talents on Popworld, so I was beyond ecstatic to hear about the launch of her eponymous fashion line a couple of years ago. Why did it take so long?! 
I could go on about her jeans (the fit!), or how I still kick myself for not buying her khaki boiler suit last season (still obsessively trawling Ebay), but this month it's all about her floral two-piece. The cut ticks so many boxes with its cutaway neckline, low back and casual side split, and if you don't like baring your arms, Chung has you (quite literally) covered. Oh, and it's monochrome – no sickly pastels or garish pops of neon in sight.
It took every effort to resist pairing this ensemble with Birkenstocks – can anyone remember what life was like before Arizona's? Following in its orthopaedic-meets-fabulous footsteps, Teva is the latest sensible shoe brand to be given a cool girl makeover. Choose a chunky flatform heel and industrial ankle strap to juxtapose a feminine print. 
Bag-wise, it wouldn't be an Alexa Chung inspired ensemble without the inclusion of a basket bag. I love this fun, frayed version by LK Bennett, which will go with any summer outfit. 
Finally, I'm championing the jumbo earring. With autumn just around the corner, now's the time to make the most of oversized coral-shaped jewellery before the temperature drops. 
For a quick restyle, the shirt would work just as well worn open over a black bikini or tucked into high-waisted jeans with a biker over the shoulders post-summer. But for now, I'm rounding everything off with a pair of enormous sunnies – glass of Aperol optional.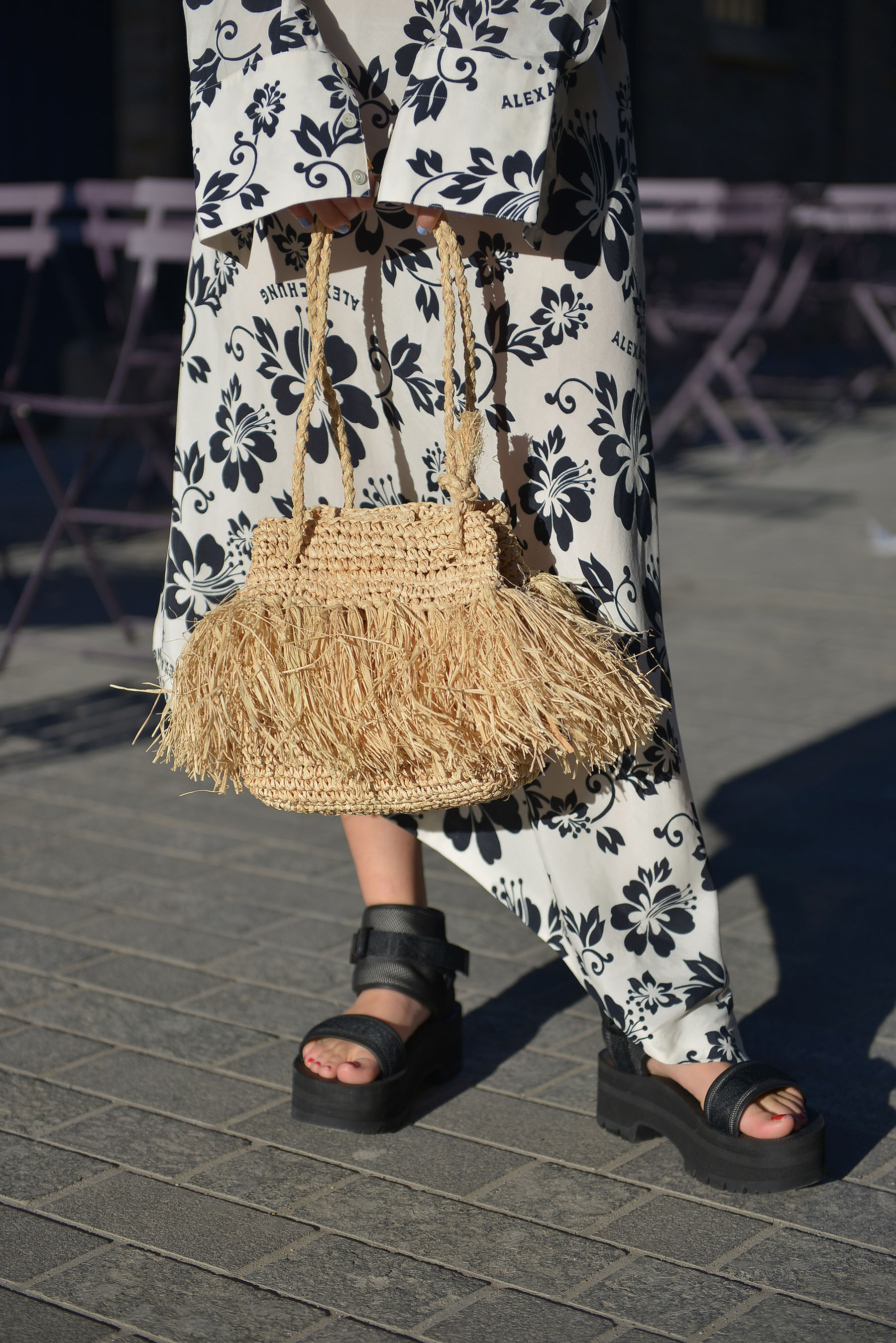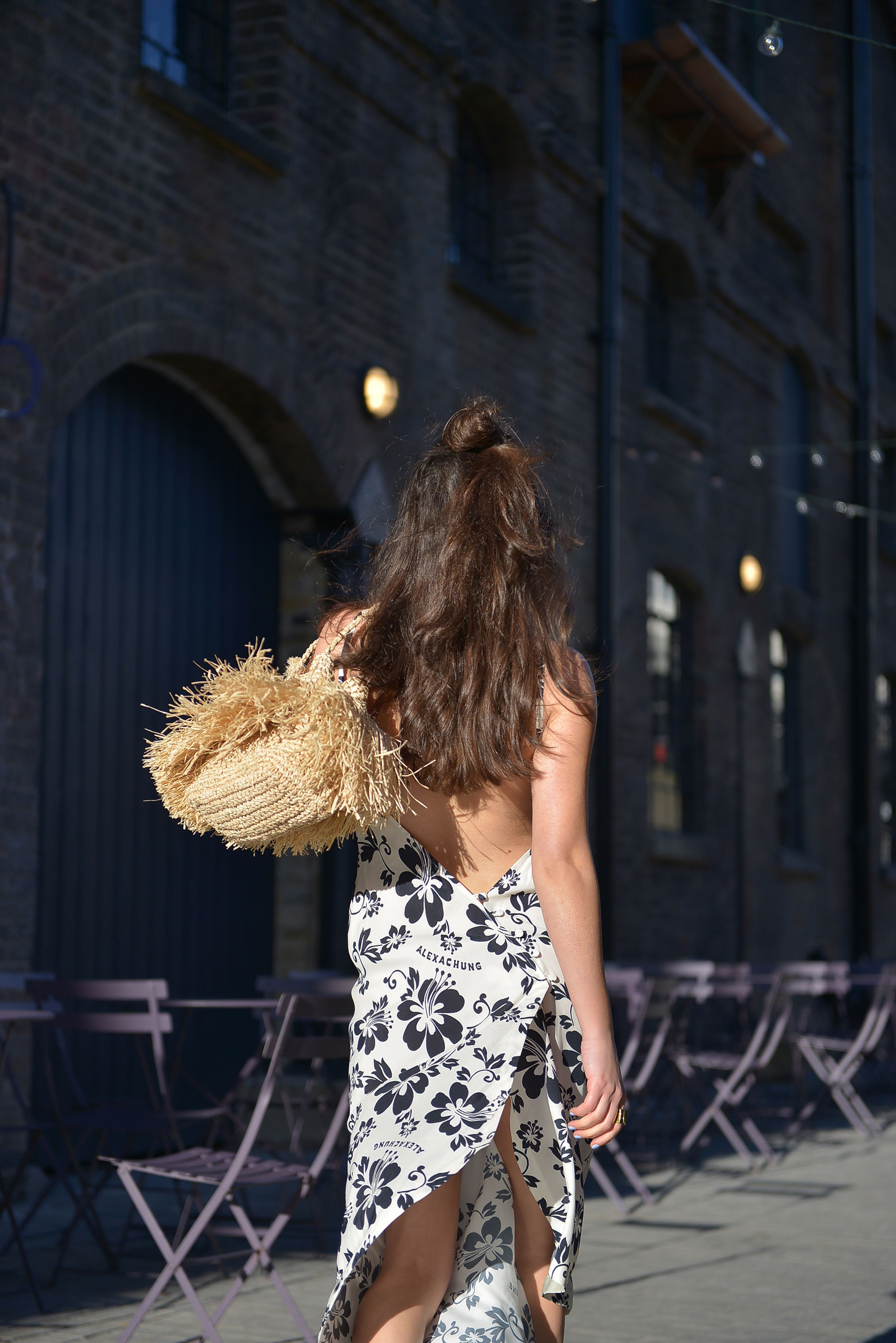 Dress, £415, LORETTA CAPONI at MATCHES
Flip flops, £28, HAVAIANAS at SCHUH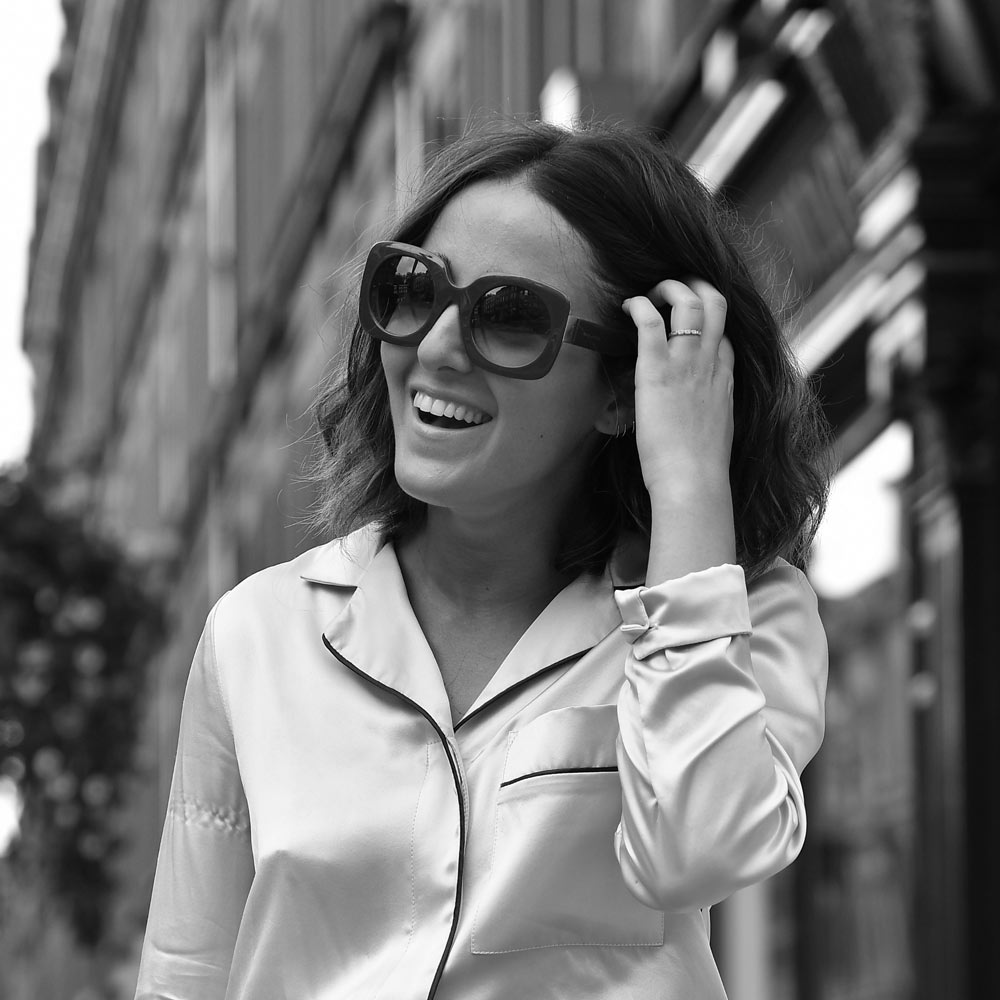 NINI KHATIBLOU
Fashion Editor and Stylist
Nini is a London-based stylist and Contributing Fashion Editor at PHOENIX. With over 10 years experience working on the UK's biggest-selling magazines, she currently splits her time between styling celebrity and fashion shoots for PHOENIX and working with a host of commercial brands in a consultancy and styling framework to create some of the biggest ad campaigns on the market.