Treat your eardrums to the ethereal vocals of the House Gospel Choir, then get riled up about gender bias at the Cambridge Festival of Ideas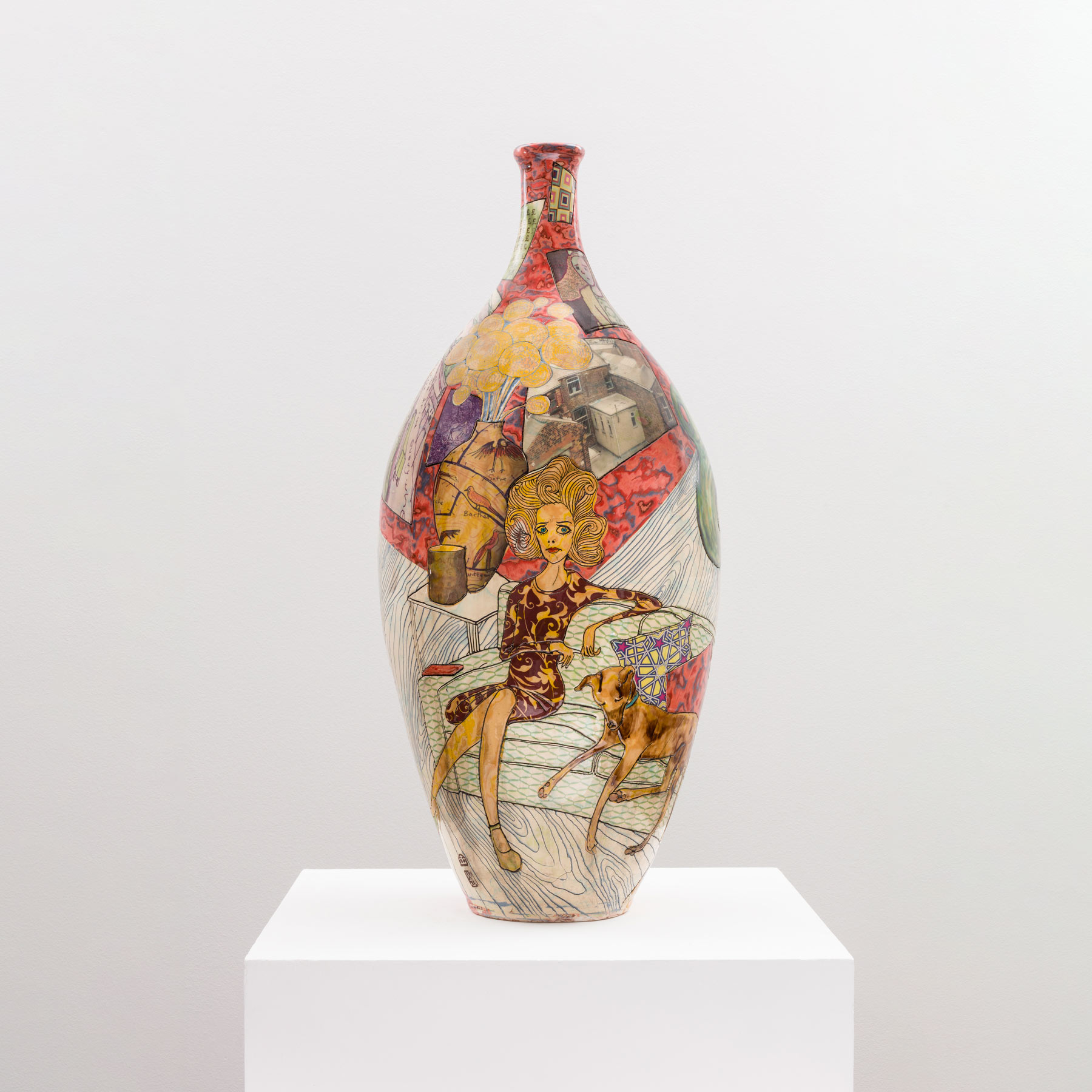 Grayson Perry Super Rich Interior Decoration
Until 20 December, Victoria Miro Mayfair
Working on the PHOENIX Autumn-Winter 'HOME' print issue has us lusting after interior decor. Step up Turner Prize-winning artist Grayson Perry, who this Autumn-Winter has his first solo exhibition at the Victoria Miro gallery since 2012, showing new work including pots, sculpture, large-scale prints, tapestry and carpet. The UAL chancellor and never-not-extra artist casts an anthropological eye over the relationships between art, money, power and desire. Highlights include a 'Very Expensive Abstract Painting', which showcases Grayson's signature satirical irony in a tapestry detailing London's polarities of wealth. Exhibition-goers may run into Perry himself – or his alter-ego Claire in her inimitable outfits.
Free.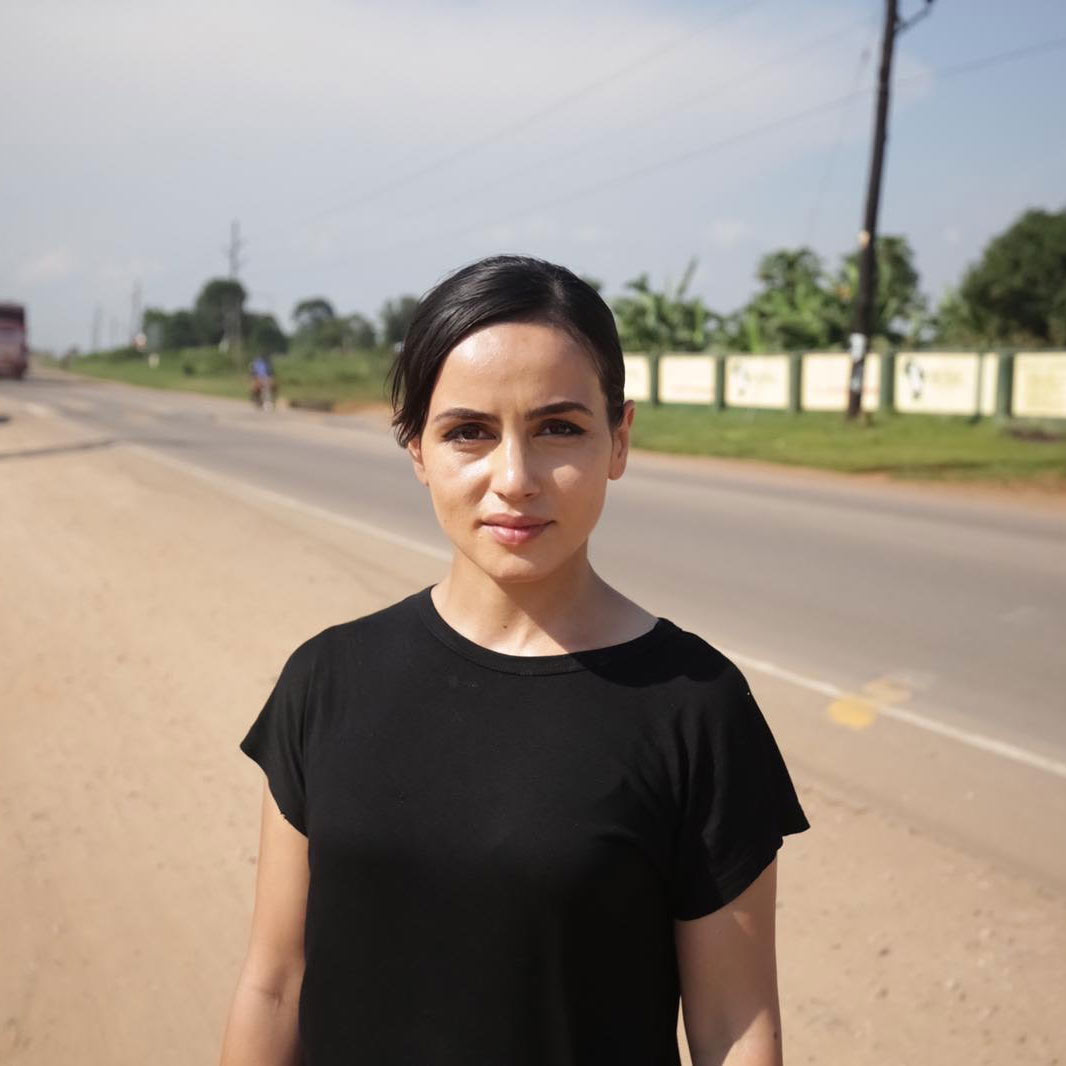 Our Women on the Ground: Reporting from the Arab World
26 October, Southbank Centre
Part of the London Literature Festival, Our Women on the Ground: Reporting from the Arab World brings together some of the most inspiring Arab and Middle Eastern sahafiyat – female journalists – to discuss their varied and extraordinary experiences reporting from the Arab world. From the challenges faced while covering the Arab Spring and the frontlines of war, to the struggles of navigating identity and heritage when the personal becomes political, and grappling with the realities of being women in their field, these intrepid reporters work tirelessly to give a misunderstood region the nuanced, transparent representation it deserves.
Tickets £12.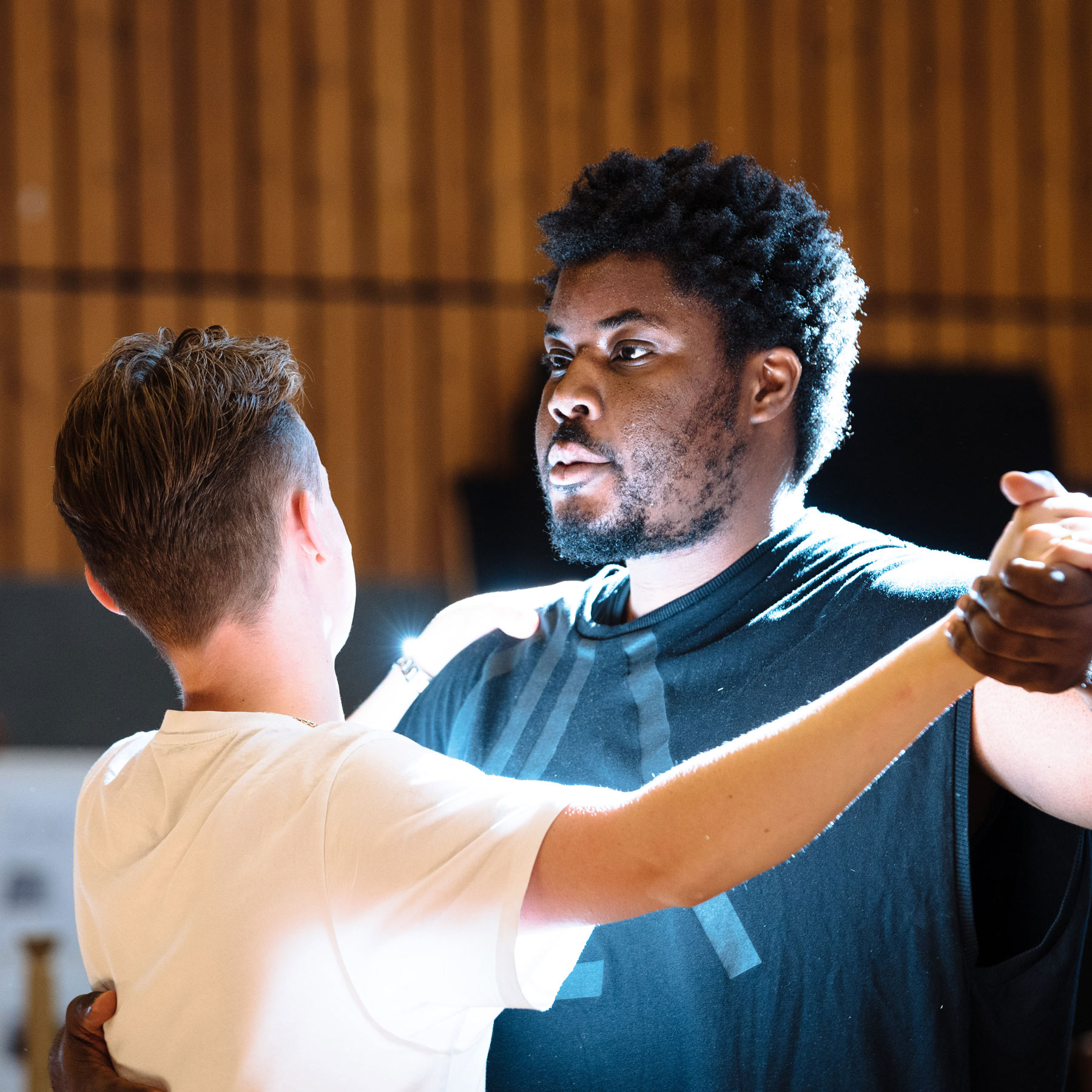 'Master Harold'… and the boys
Until 17 December, National Theatre
Set in 1950, Athol Fugard's play first premiered on Broadway in 1982, where it ran for 344 performances. Said to be a semi-autobiographical play, the narrative takes place in Apartheid-era South Africa, candidly depicting the trickle-down effects of institutionalised racism and its impact on those who live under it. Beyond that, Fugard's masterwork is a play about friendship and how we are capable of hurting those we love. This adaptation at the National Theatre assembles a brilliant cast starring Lucian Msamati and Hammed Animashaun as Sam and Willie.
Tickets from £15.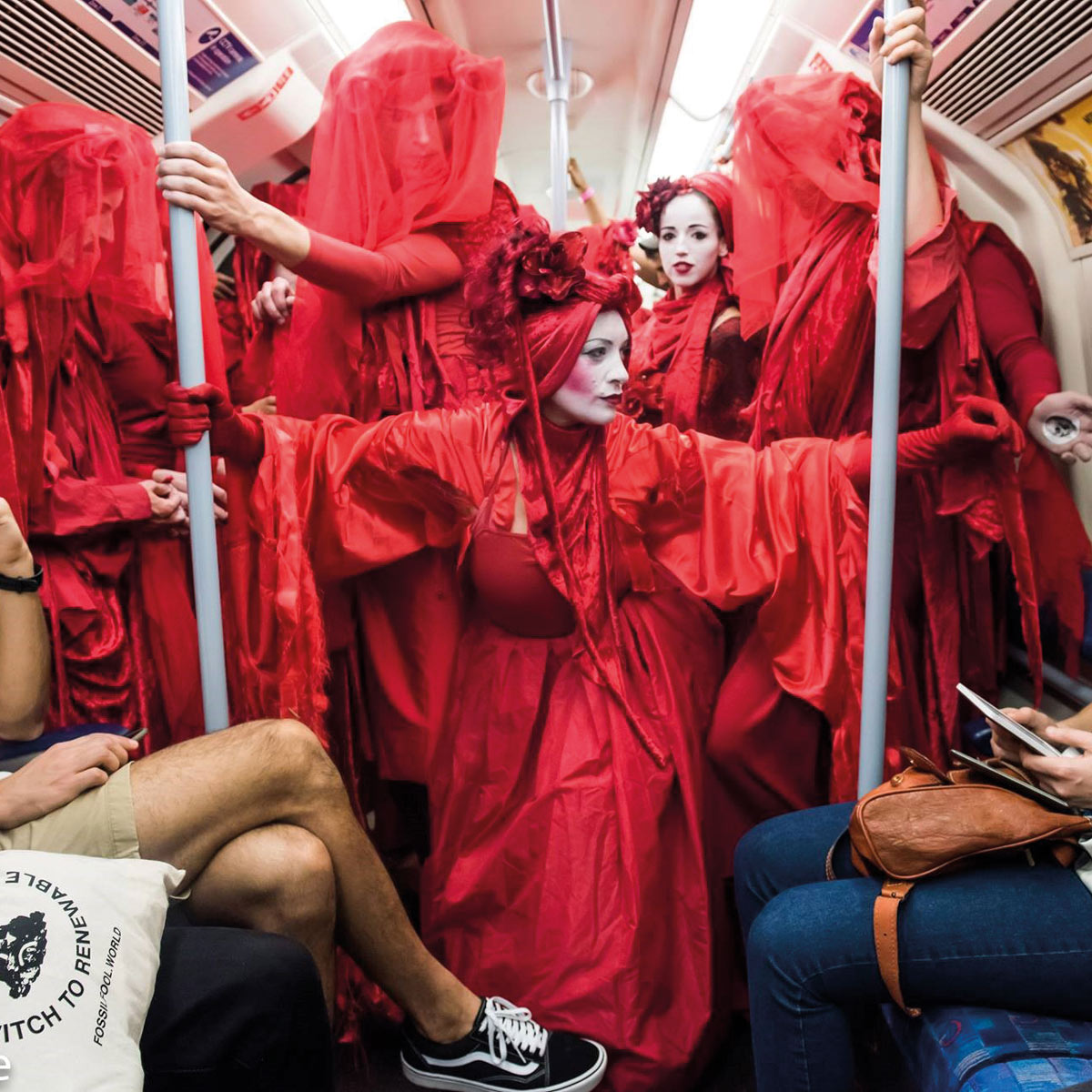 Cambridge Festival of Ideas
27 October, University of Cambridge
Want to know why only 8.5% of Britain's top execs are women? Or why women are in danger of being sidelined by the tech revolution? For its 14th edition, the Cambridge Festival of Ideas turns its attention to gender bias. Speakers include economist Dr Victoria Bateman; Professor Gina Rippon, author of The Gendered Brain; author and award-winning campaigner Caroline Criado Perez, who wrote the #3 Sunday Times best-seller, Invisible Women: Exposing Data Bias In A World Designed For Men; and Dr Magdalena Zawisza-Riley, whose new book, Advertising, Gender And Society, examines how men and women are portrayed in advertising.
The majority of events at the Festival of Ideas are free to attend.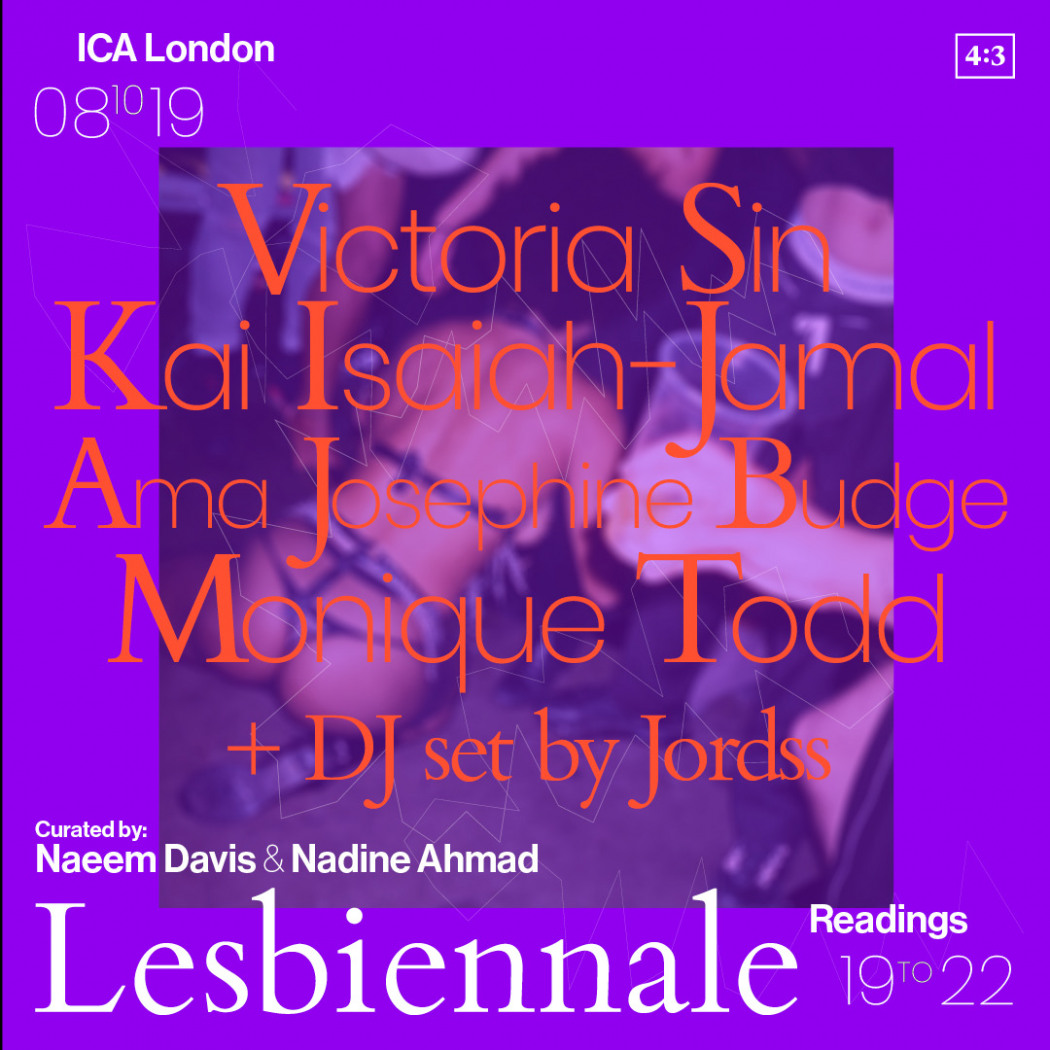 8-10 October, various venues 
We know Biennales – large-scale art exhibitions set across a number of venues, traditionally been dominated by CIS white men – and now, we have LESBIENNALE. Hosted by Boiler Room's video platform 4:3, the project, curated Nadine Ahmad and Naeem Davis, co-owners of respective queer collectives Pxssy Palace and BBZ, is a multi-event celebration of lesbian culture featuring some of the globe's most innovative queer collectives and artists. Opening with an evening of erotic readings at The ICA by poet Kai Isaiah-Jamal and drag artist Victoria Sin, and closing with an epic queer party with live performances, it promises to be a 3-day tour de force.
Multiple events, see website for ticket info.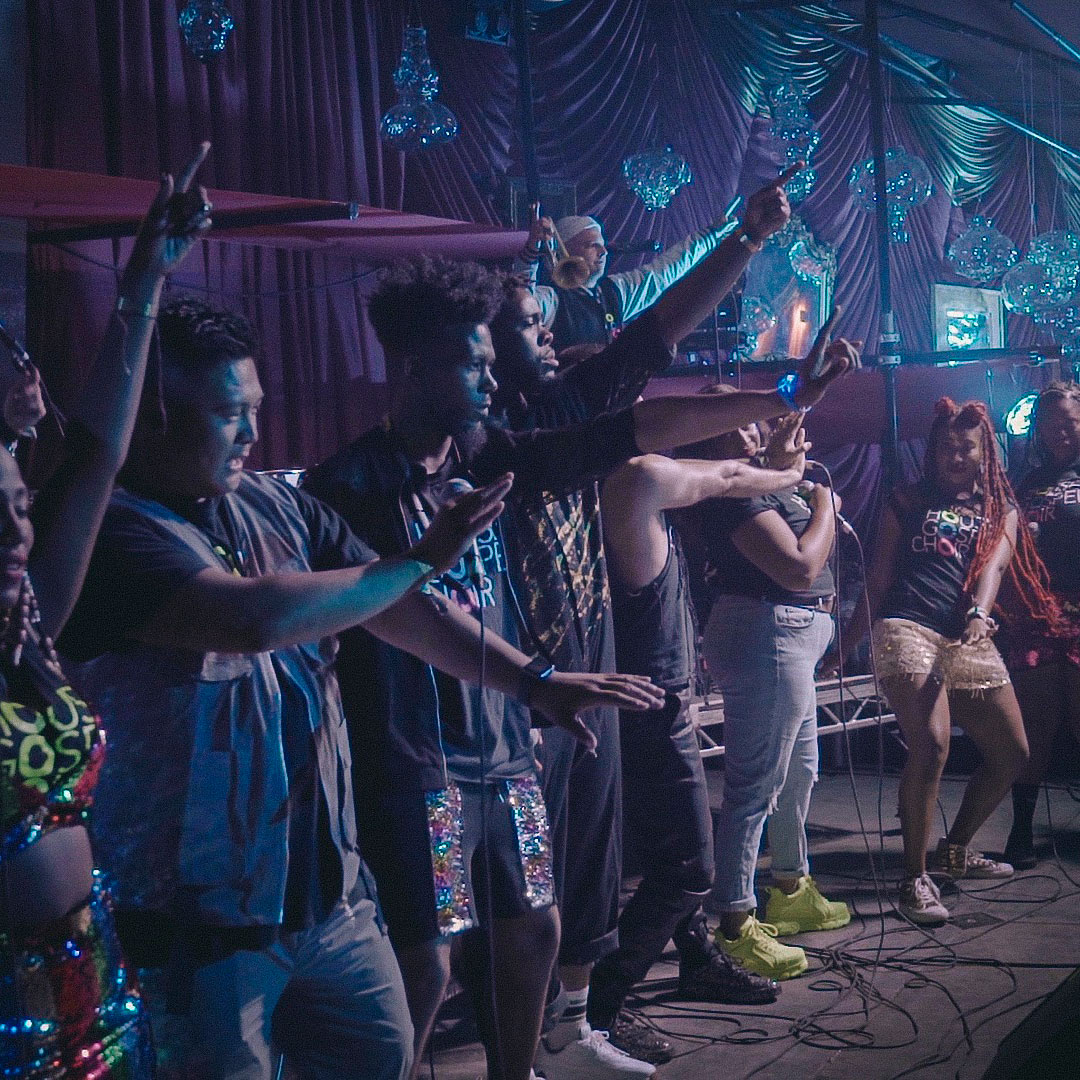 House Gospel Choir's Mass Choir
7 October, Rich Mix
Sing along with the gospel phenomenon founded by creative producer and vocalist Natalie Maddix at one of their monthly open rehearsals. In 5 years, HGC's blend of traditional gospel choir, house, garage and more has drawn in over 150 members of all backgrounds, religious or not. Their debut single Salvation is a banger, and there's an album in the works too, featuring the likes of Todd Terry, DJ Spen, Grammy Award winner Alex Metric, and UK gospel icon Nicky Brown. This month's public 'Mass Choir' sees special guest Sinead Hartnett take to the stage. Previous guest performers include The Black Madonna, MNEK and electro-pop singer Georgia.
Tickets £12.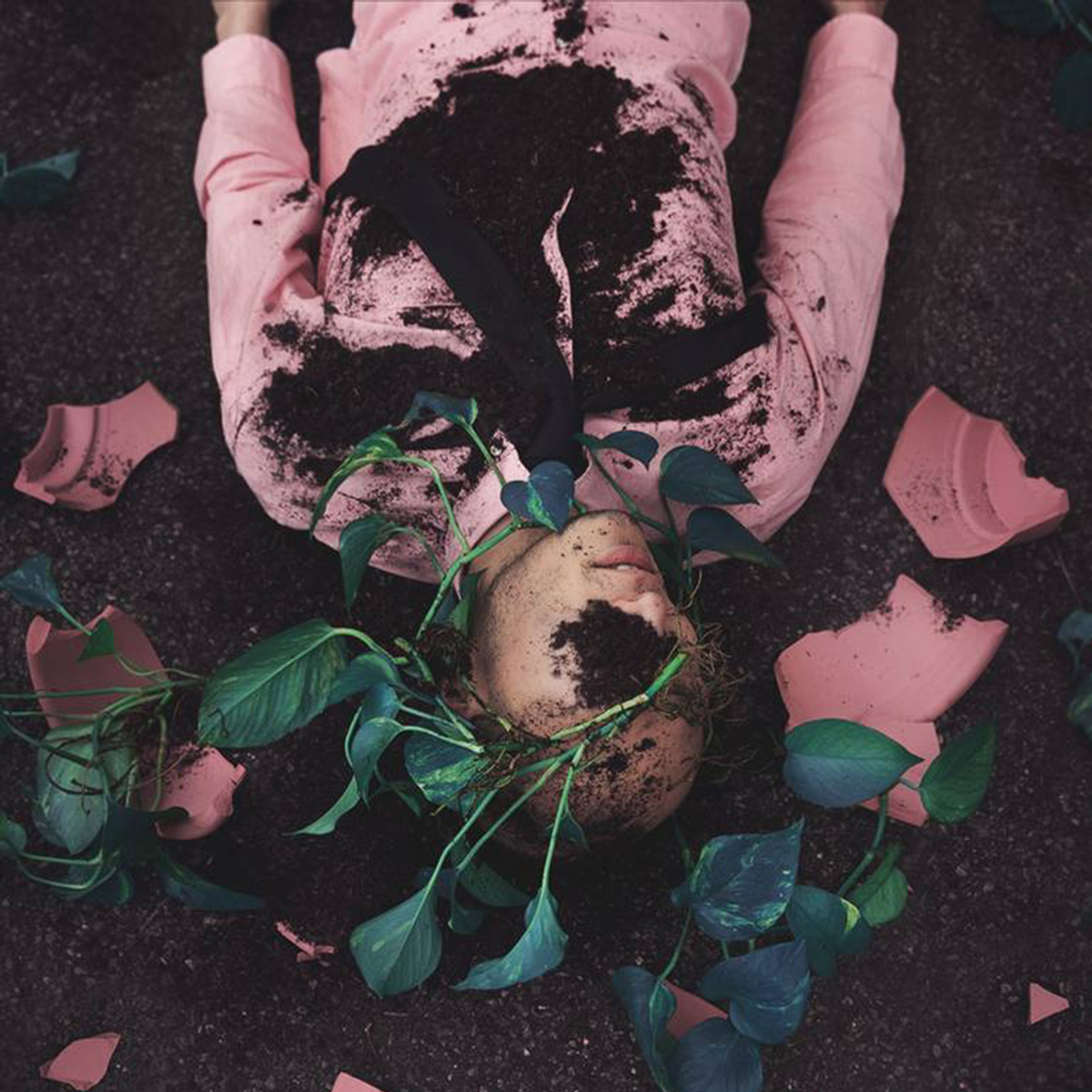 3-6 October, Victoria House
From Tosca Mzera's incredible hand poke tattoos to Ceri Wyn Jones's 'electric tasting candy', The Other Art Fair brings works by some of the world's most exciting emerging creatives to Bloomsbury's historic Victoria House this month. With exhibitions, installations, free workshops from CALM Art Collective and talks on the fair's Greener Future theme, it's a creative and inspiring space for all artists and art lovers to unite.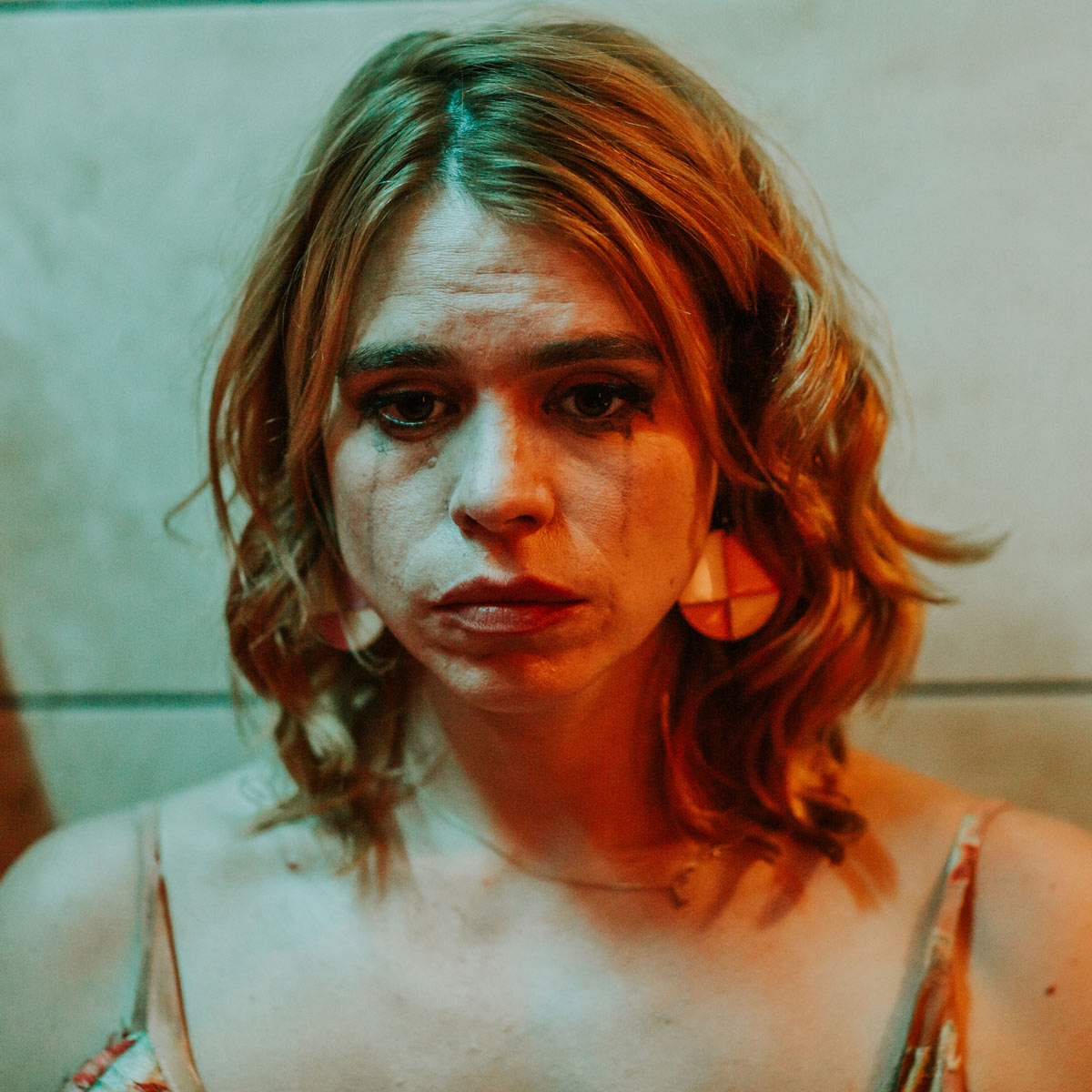 2-13 October, multiple locations
The event of the year for many a London cinephile returns to Southbank. This year's stand-out movies include Armando Iannucci's The Personal History of David Copperfield and Martin Scorsese's The Irishman, with a stellar cast including Robert De Niro, Al Pacino, and Joe Pesci. From the homegrown directors, PHOENIX Film Editor Greg Taylor earmarks Sarah Gavron's east London school-set drama Rocks and Billie Piper's directorial debut Rare Beasts. With Q&As, workshops and masterclasses, this cultural feast never disappoints. Tickets from £10.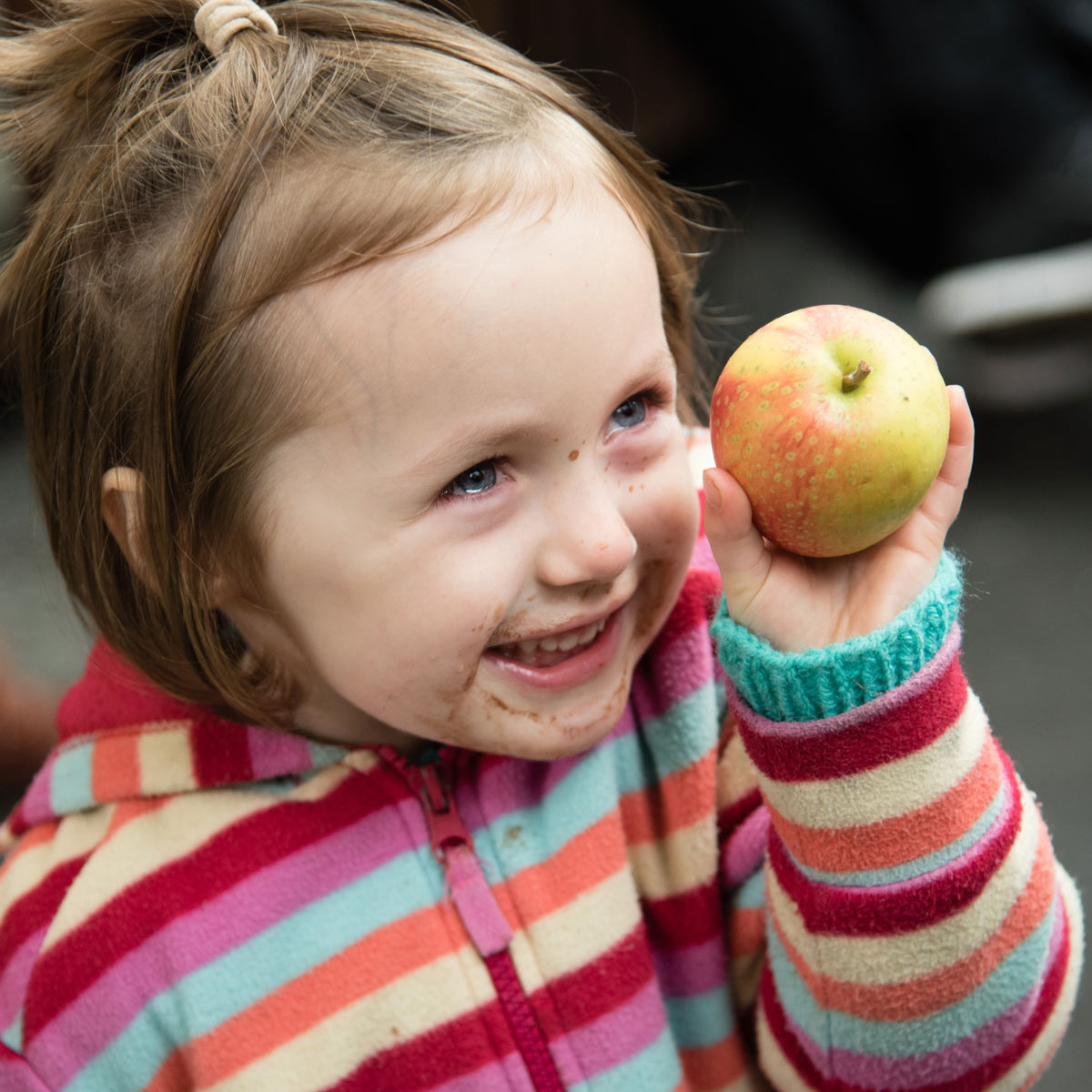 Borough Market Harvest Celebrations
27 October, Borough Market
Celebrate harvest time in the winding, food-laden passageways of Borough Market with this three-day event in the Market Hall. From demonstrations of how to cook with seasonal produce and heritage varieties of fruit and veg to pumpkin carving with Borough trader Turnips, the event promises autumnal cosiness a-plenty. Attendees are invited to bring in apples from gardens, allotments and schoolyards, which will go towards making a community cider and apple juice.
Free.