Paul Verhoeven's film is as entertaining as it is disturbing
T
here was a moment while watching Paul Verhoeven's vicious, playful rape-revenge comedy thriller when I thought "How the hell am I going to review this?". 
Elle
 opens with a brutal assault and goes on to chart the victim's actions in the aftermath, decisions that gleefully wrong-foot at every turn, challenging any preconceptions of how someone should react to such a hideous violation. This is no 
I Spit On Your Grave
-style rape-revenge thriller, nor does it plump for the justice-will-prevail righteousness of 
The Accused.
 No, 
Elle
 is definitely its own strange and disturbing beast and, like its mesmerising protagonist, refuses easy characterisation, making for troubling, thrilling viewing.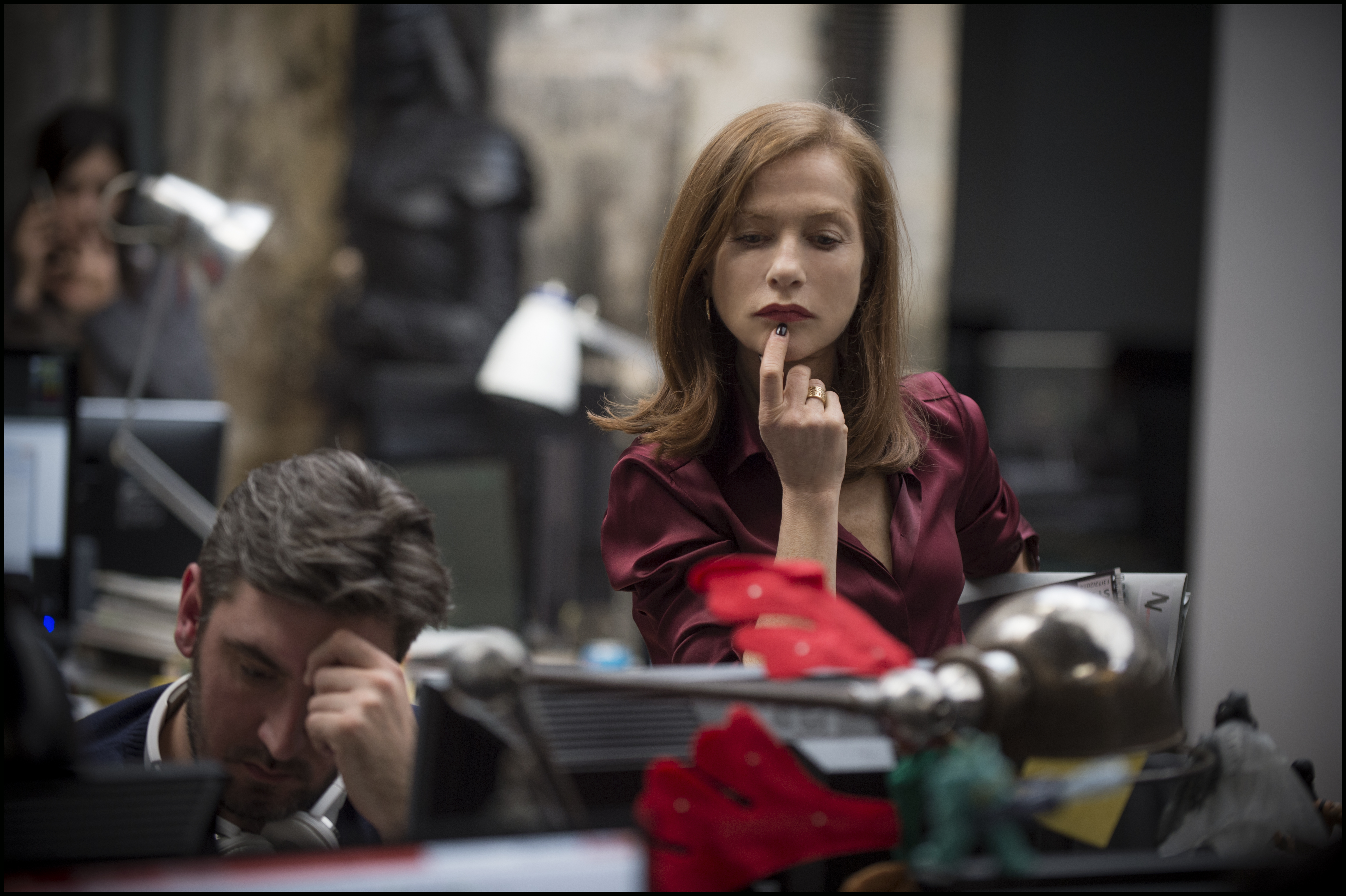 Isabelle Huppert, the most fearless of actresses, plays Michelle, a successful and single career woman attacked by a masked intruder in the film's opening scene. Cleaning up the smashed crockery and blood, she calmly calls a locksmith, gets an STD-check and gets on with her busy life. If she's not forcing tech geeks to shoehorn graphic sexual violence into computer games, she's taking petty revenge on her estranged partner, grappling with her cougarish mother, or jerking off her best friend's husband into a bin. She's not your typical wronged heroine, and when her attacker starts stalking her, her response is equally and head-spinningly atypical.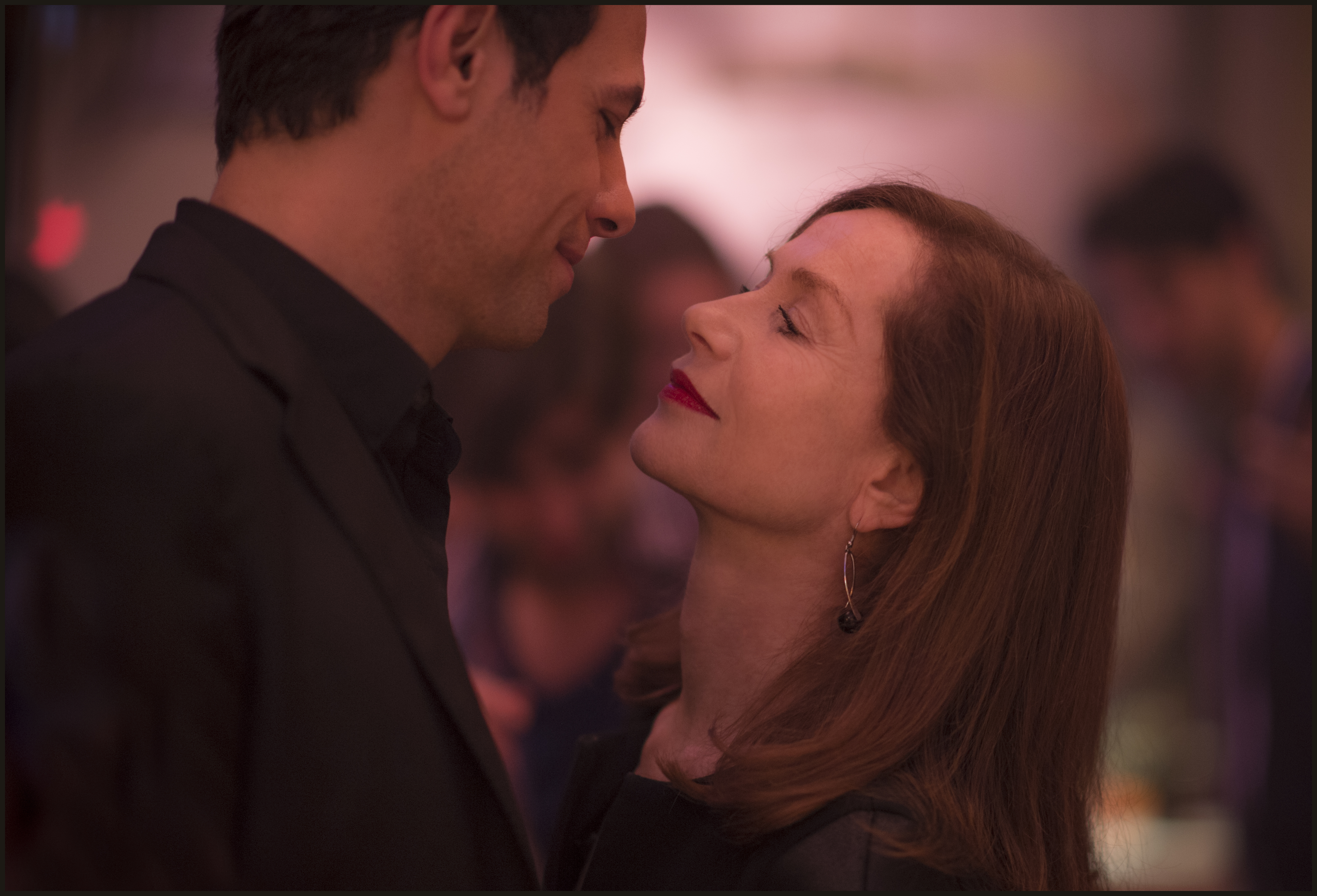 Elle revels in discombobulating its audience, creating an uneasy intimacy with a character who is obnoxious, inspiring, cruel, generous and resolutely unknowable. It's replete with pitch-black set pieces both funny and twisted, setting up a Hitchcockian thriller landscape (subversive nods to Rear Window abound) and populating it with the angsty, flawed but often sympathetic oddballs of a Francois Ozon comedy of manners. A cringe-inducing dinner party sequence, replete with sex, death, hypocrisy and awkward table-talk, must go down as one of cinema's most uncomfortable scenes, while Michele's revelatory management of an incident of gross sexual deviance probably wouldn't make it into many HR best practice guides.
Elle revels in discombobulating its audience, creating an uneasy intimacy with a character who is obnoxious, inspiring, cruel, generous and resolutely unknowable.
These tonal shifts make Elle a slippery creature to wrestle with. Its subject matter should deal with black and white responses, springing from a heinous and unforgivable crime. But the goalposts, and our reactions, constantly shift in line with Michele's decisions and their fallout, undermining any sense of predictability about the way a woman should react to being raped. It's testament to Huppert's extraordinary performance that she sells Michele's idiosyncrasies so totally, and makes her such a compelling character. The film throws provocative questions and images into the air with the abandon of a spasming juggler, its dizzying legerdemain underscored by Verhoeven's uncharacteristically graceful style and pace. An unknowing viewer could easily be fooled into thinking they were watching a Michael Haneke art-house-filler, rather than the latest from blood, tits and ass-obsessed creator of Basic Instinct and Showgirls. 
Though we shouldn't be too surprised that Verhoeven, once Hollywood's arch-provocateur, is back after an 11 year absence interrogating notions of duality, sexual desire, obsession, the catalysts for and effects of violence, and the curious and hypocritical social mores of the privileged and fucked-up. We've been on thematically-similar journeys before, but never guided with such eye-opening, subversive éclat. Elle is a deeply troubling, deeply subversive cattle-prod of a movie, where taking the jolt is a hell of a lot of fun. And that's what makes reviewing it so difficult – how can you describe a film that hinges on a brutal sexual assault "fun"? How can you recommend it as entertaining when its themes are so disturbing? Well Elle is fun, and it is entertaining, and that the fact that that's both troublesome and thought-provoking makes it a must-watch, must-discuss experience.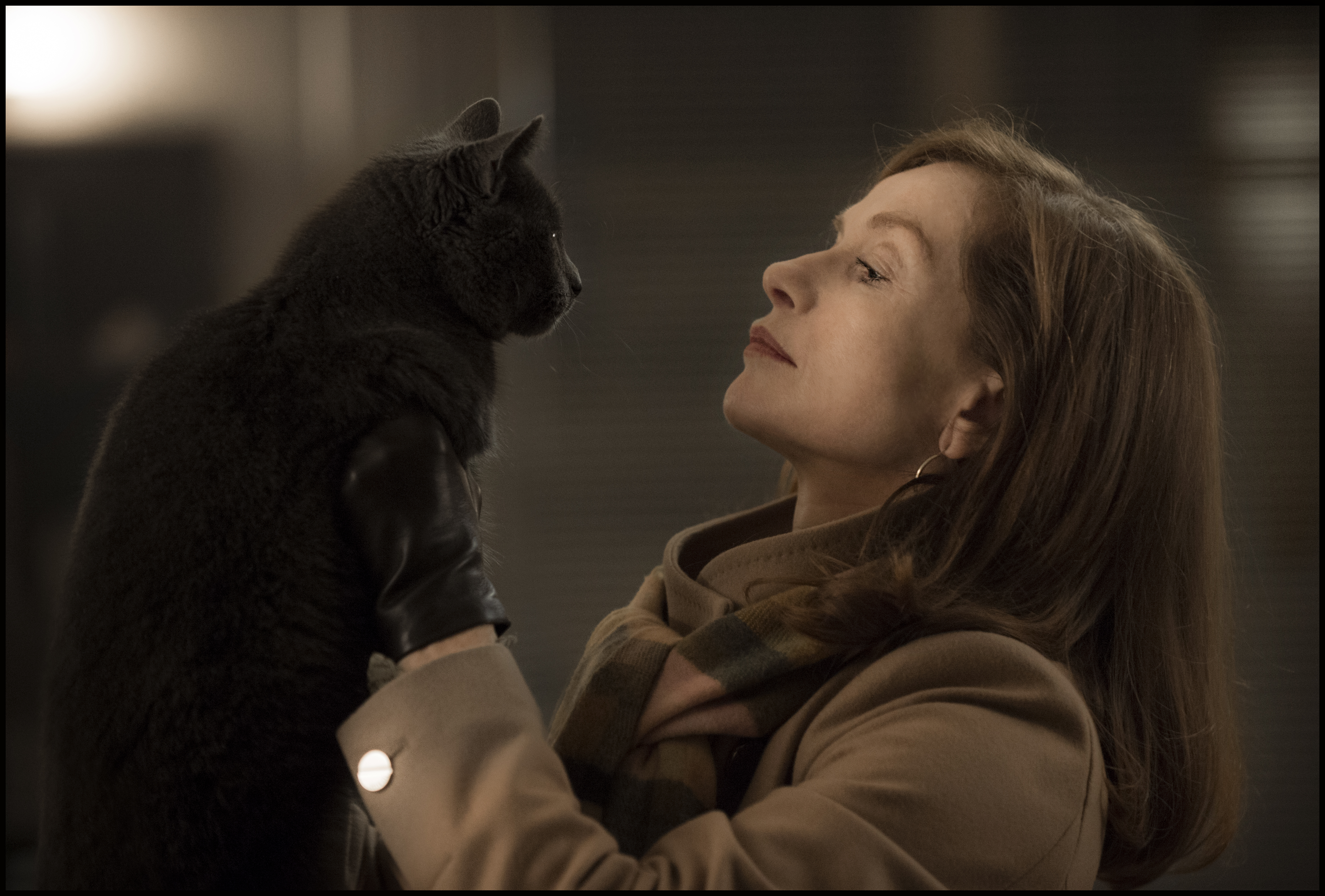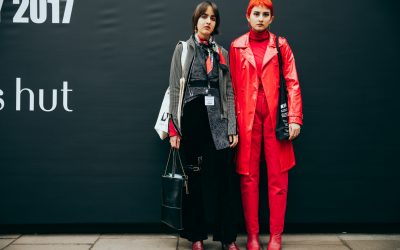 From bloggers to Editors-in-Chief, we round up the best of the street style contingent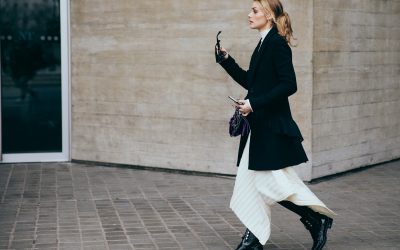 From bloggers to Editors-in-Chief, we round up the best of the street style contingent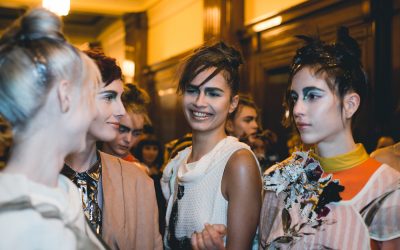 The eco-friendly brand presented a painterly, nature-inspired collection for their second catwalk appearance