The 23-year-old singer talks self-love, life lessons and music as therapy 
Words Cecilia Mezzi
Photography Bart Pajak 
Stylist Jessica Tarbard at Stella Creative Artists 
Makeup by Digital Beauty Editor Tania Grier using MAC Cosmetics 
Hair Stylist Emma Small at Stella Creative Artists using Sacha Juan
Manicurist Bindiya Malik 
Photo Assistant Ebony Combes
Thrust into the spotlight at just 16, the prodigious Ella Henderson, a self-taught pianist with a huge voice, demonstrated once again it's often better not to win the X Factor if you want longevity. Auditioning with a with a song written by herself to a standing ovation, she succeeded in transforming her sixth place finish 2012 into a UK number one hit two years later with the global hit 'Ghost', which sold over a million copies alone in the States. Her debut album, Chapter One also claimed the top spots.
For four years there's been silence. It was only a matter of time, and finding the right mindset for her brand new, soul-filled Glorious EP out 8th November. Four tracks that narrate Henderson's journey through anxiety and mental health, self-acceptance and self-love. Battles with false ideas of perfection, and learning how to live in the moment. In it the track, 'Young', is an "ode to her generation". The teenager is now a woman perfectly in charge of her career, her creative work, and her image. She's the modern definition of a pop star, and it never felt more healthy, more human.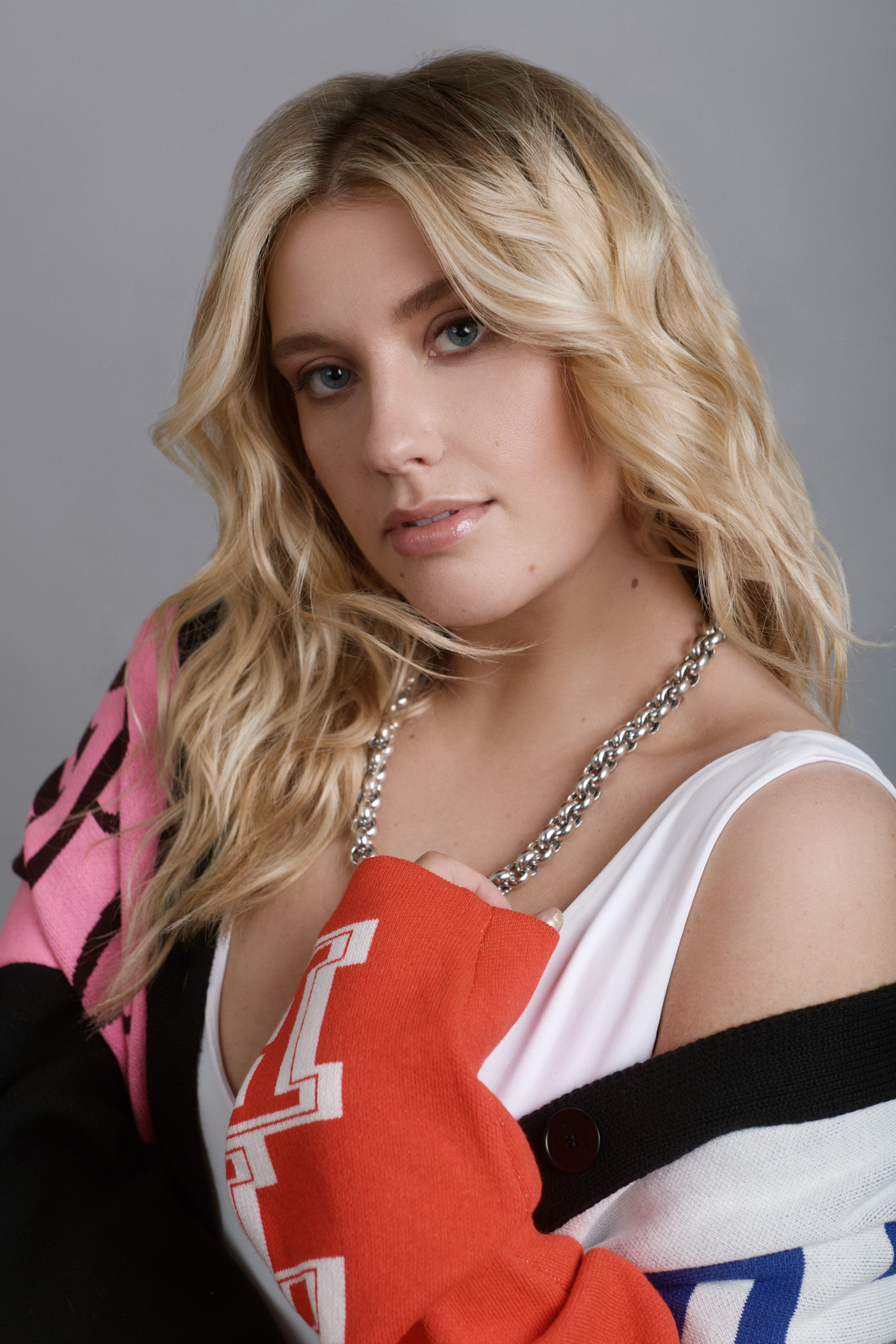 What's the message of the new record? 
I wrote this EP quite recently: these are all quite fresh songs that came towards the end of my writing over the last two or three years. Music and my songwriting is definitely the best form of therapy for me: all the topics and subjects that I talk about, all from my heart and from everything I've gone through and from my life experience. I came back with something that felt positive and empowering, especially for my fans but also to people that had never heard of me before and never heard my music. I just wanted to come back with something that felt like where I'm at right now. 
On your single 'Glorious' you talk about self-love and self-acceptance. At what point did you realise you wanted to write a song on this theme?
Being in the music industry can be really nerve wracking, and coming back after a few years, I've definitely had a level of like nervousness. I can't lie: I have experienced moments of insecurity and self doubt, and I still do, I'm still constantly on a journey. It was kind of a light bulb moment during my writing sessions. I'd been unsigned for quite a period of time and I had to figure stuff out for myself, to learn about myself as a human being and make real solid relationships. That's when I started to turn everything that ever felt like a negative into one big positive. I began not to feel as scared or fearful of my own insecurities, I started embracing them. The moment I wake up every day, I just feel so much more comfortable in my own skin, and a happier person. I'm writing more, I feel more positive, I light up the room again. And for anyone that's listening to it, I want them to know that there's just so much more to life than appearance.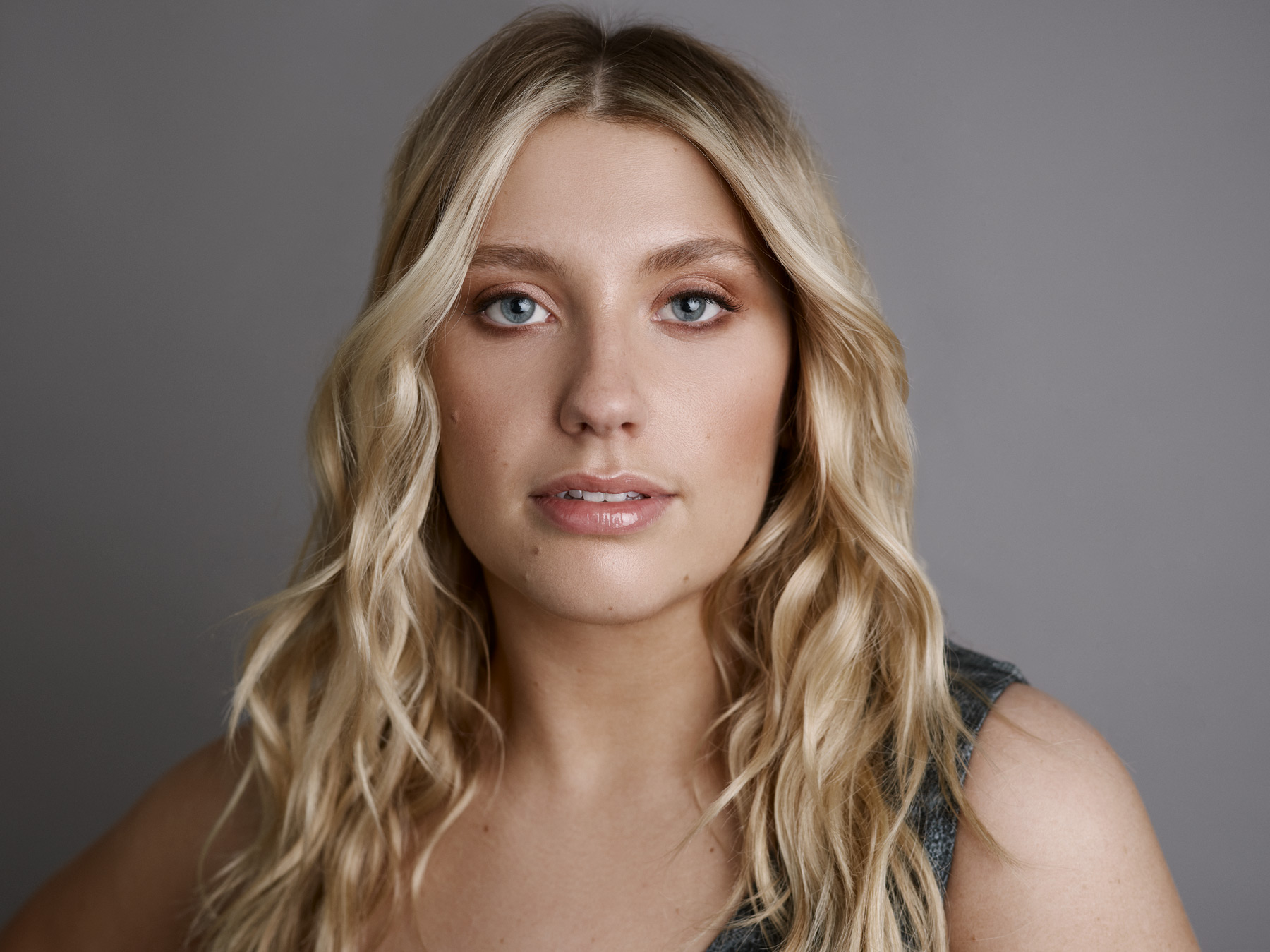 What's your songwriting process? Has it changed over the years?
My writing is like a diary. I mean, my first ever album was called Chapter One, and it was the beginning for me, I was just 16 years old. That process never changed and my best songs are the ones that are the most intimate. When I go to a piano and I start to come up with an idea, it's normally from something I felt really strongly. It's been exciting working on the new EP: I met a few new people along the way, but I also got to work solidly with people that I've known since I was younger. Especially in this kind of industry, I think it's great being in a room with people that you can trust, especially when you're opening up about some of your wildest or some of your darkest thoughts. It felt like I was opening up to friends and that genuinely is how this whole album and EP formed. 
Which artists have inspired your sound the most?
Growing up I listened to a lot of soul and jazz music, especially at my grandad's. He would play on an old record player the likes of Ella Fitzgerald, Billie Holiday, Aretha Franklin; really strong, solid women that are known for just standing behind the mic just singing their heart out. And Amy Winehouse: wow! Her fuck-it mentality, her Black to Black record and even Frank album to be fair. I was like: "This is something so fresh, I've never heard anything like it". She's like something from a different time, but she's completely still being herself. Musically I really appreciated everything that she was.
You mentioned the music industry dramatically changed in between your two records. Can you tell a bit more?
I released 'Ghost' back in 2014, and my album back then. There's definitely been a lot that happened and changed in between. I mean, we never even had streaming platforms! So the industry has changed and evolved, but I think definitely for the better. I think being online, you can kind of get creative with and have fun with it and engage a lot more than I ever could before when I was releasing music back in the day. That's how I treat my campaign right now: I kind of want to come back into it with no expectations and no sorts of "I had success, I'm going to have it again". My vision on all of this is: I'm coming back as a fresh artist and with fresh music.
What has it felt like to grow up in the spotlight of the entertainment industry? 
I was only 16 when things started out, and I think I'm very lucky to have a very grounded family and a support network. It definitely was a whirlwind when I was 18 years old and had a number one record: being here, there and everywhere and flying everywhere, it was crazy. I look back at it now and I can't believe at the age of 18 how much life experience, how many countries I got to visit all because of my music. It's surreal.
What was the hardest part about having to deal with the media at such a young age? 
I think for me, I've never really experienced anything really difficult or really hard. A few years ago I had some photographs taken of me [by paparazzi], having your privacy invaded at times, that kind of hurt. But then I think I also have a fuck-it mentality. I'm here for my music and if anyone wants to talk about, that's great. And then if anybody doesn't, then that's their issue I guess. My main thing is always trying to use media and socials to spread kindness and positivity. I made a fan group recently on my Instagram and I always check in on it: people from different parts of the world who are really close and they probably didn't have a close network of friends. But my music somehow built in together and seeing things like that makes me super happy. Then I also try my best to have people around me to constantly remind me to focus on the good.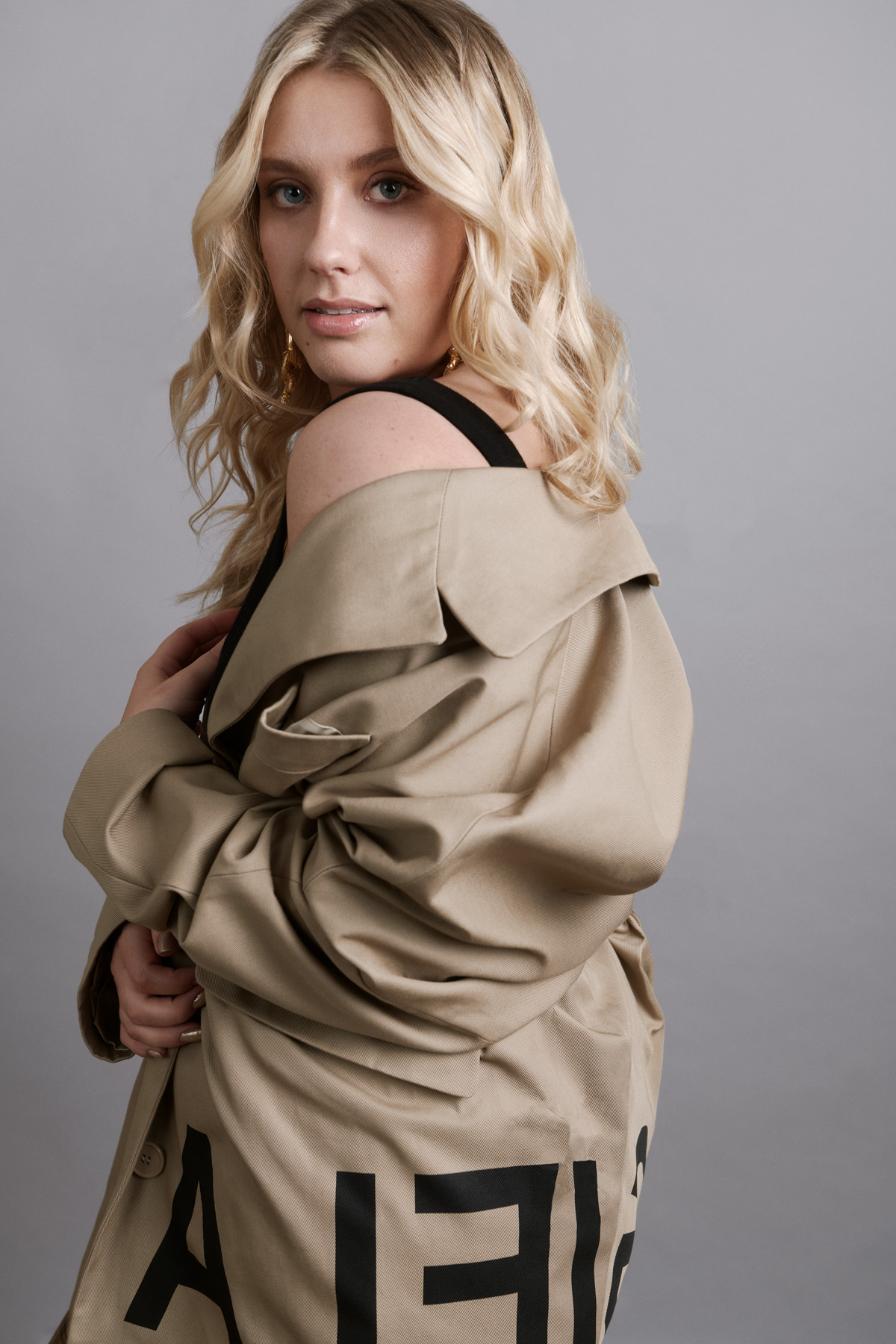 Have you faced any challenges as a female artist? Do you think being a woman brings additional pressure?
If anything, being a woman brings me more sass (laughs). Yes and no. I think whoever you are, just embrace everything that you are and what you've got: the gender shouldn't matter.
You mention struggling with anxiety as well. How do you cope with it?
I never saw I would ever have anything like that before in my life, until a year and a half ago. I experienced it for the first time and I was terrified. It happened in the quietest period of my life when I took a bit time away from being constantly in the limelight and I was writing my record. I worry too much. The more I live presently, the happier I am and the less anxious I feel. It's great to set goals and have dreams, and dream big. But I just don't worry as much, and I just put my energy in the present moment. I think that really helps.
'Young' is an ode to your generation. What do you want people to take away from the track?
I was going through a spiral of anxiety: I couldn't really even go out that much at that time. I wrote it with Jordan Riley, a British producer who's a similar age to me and who's one of my closest friends in the industry. I remember just opening up in the studio, and he was just like: "I think you should just talk about it. Like, let's get into the song." And that was it. I just started rolling out loads of lyrics that just felt very, very relevant to me. And I thought that could hit home with many people of my age, younger, older or maybe part of generation Z.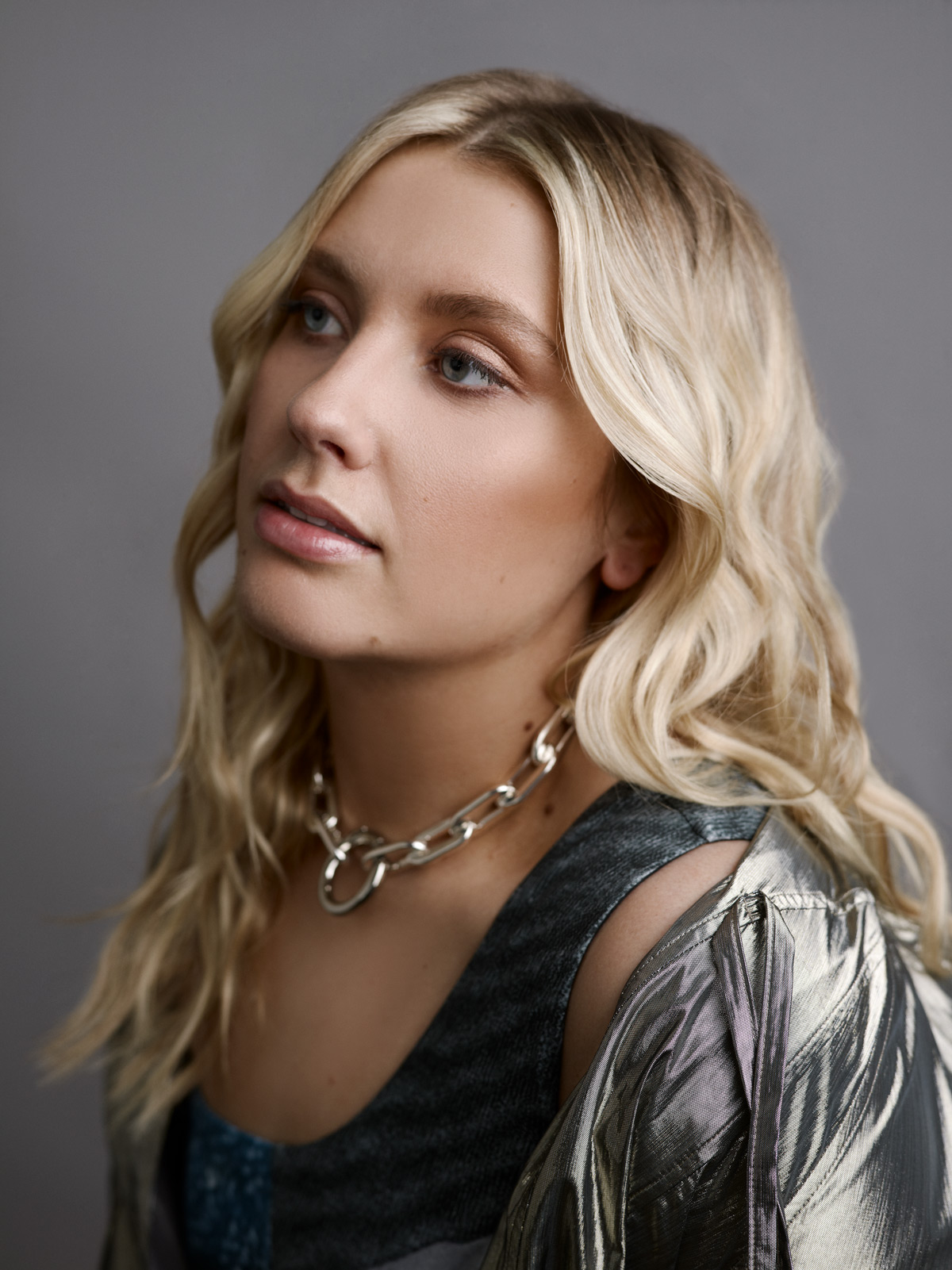 What do you wish you could tell the 16-year-old version of yourself? 
I'd say not to worry as much and to trust the time of your own life. That's definitely the biggest phrase that I found myself now. And if I could've told myself five years ago, then that would've been amazing. 
Do you have a life motto?
It's something that my dad brought me up with, and that's: "Knowledge is power". I actually have a plaque of it literally up in my living room. Whenever I sit on the sofa it's right in front of me and it always reminds me of him. 
When and where are you happiest? 
It has to be when I'm up on stage singing, and hearing people knowing the lyrics and singing back to me: that's ultimately my happiest moment. I'm very nervous, but as soon as I step out on stage, that kind of adrenaline rush is a boost that no one could ever top, not even the best slice of chocolate cake.
Ella Henderson's new EP 'Glorious' is out 8th November, she plays a sold out show at Hoxton Hall on the same day.