Want your online content to be as intelligent and beautiful as it is digestible? Look no further, says Digital Editor Molly Flatt
When PHOENIX was launched back in 2010, we could never have imagined the changes we'd see over the next seven years. In the world (Brexit, Trump, the discovery that fish might talk to each other in regional accents); in style (normcore, the nineties as vintage, the surprising persistence of pink), in the office (our core team of five and various editors at large have won awards, published books and had babies) and, of course, in publishing.
The heart of PHOENIX has always been our biannual print magazine. In a decade when print was repeatedly declared dead, we persisted in believing that there were other people out there like us, people who still revelled in thick paper and sweet-smelling ink, not to mention thoughtful long-form journalism and stunning, fantastical fashion stories that take more than a couple of hours and a smartphone camera to crank out.
Of course, for all our love of print, we're also a bunch of tech nuts with a serious scrolling habit and an armful of wearables. But then we don't believe in either/or. We embrace shallow pleasures and profound ideas, Netflix and fringe theatre, feminist marches and fabulous bras. And we don't believe that, just because we like to read online, we should be patronised with fake news, clickbait listicles and shoddy production values.
So welcome to the March edition of PHOENIX digital: our very first free, browser-based monthly magazine. We think we've finally created a hybrid that combines the beauty, coherence and perspective of a monthly print mag with all the timeliness, accessibility and interactivity of an online one. We hope you agree.
We embrace shallow pleasures and profound ideas, Netflix and fringe theatre, feminist marches and fabulous bras.
What can you expect? Five sections of enlightening, entertaining, outspoken, London-based and internationally-minded goodness. There's a guide to London's sex clubs and another about how to get more involved in politics. There are interviews with our cover star Tayá, rising Nigerian-British music star Rationale, food futurologist Morgaine Gaye and artist Safia Bahmed-Schwartz. There are critical roundups of the month's best products and events, a beautifully hand-illustrated trend sketchbook, seasonal recipes from model-turned-chef Isaac Carew, a review of March's must-listen music with accompanying playlist – and much much more.
And because PHOENIX remains 100% independent, all of our contributors are free to be their full, individual and talented selves. We consider it as our mission to uncover each month's most unique and diverse fashion, culture and opinions – the stuff that you simply won't find in the big mag brands.
So let us know what you think on Twitter, Instagram and Facebook (or you can email me direct). Tell us what you love, tell us what you hate, and tell us how we can continue to make this the digital mag you've been longing for.
Here's to an amazing month.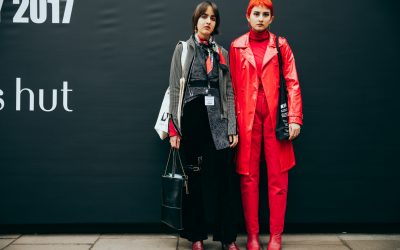 From bloggers to Editors-in-Chief, we round up the best of the street style contingent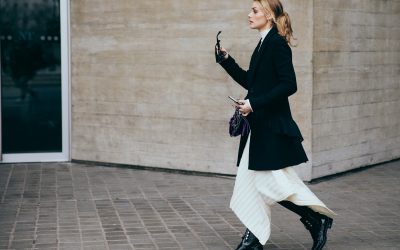 From bloggers to Editors-in-Chief, we round up the best of the street style contingent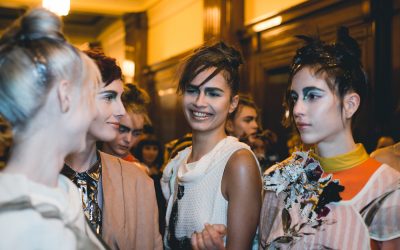 The eco-friendly brand presented a painterly, nature-inspired collection for their second catwalk appearance