Local produce shines in Fodder's playful tasting plates
Despite the hundreds of fairy lights bedecking its exterior, Great Guns Social can't quite disguise its former life as a good old South London boozer. Located down a largely deserted side road behind Borough station, Great Guns used to be The Goldsmith's Arms – but since last year's relaunch, this unpromising plot has played host to some of the most innovative menus in the capital, thanks to a rotating roster of up-and-coming chefs and pop-ups.
Fodder is GGS's second residency of the year, succeeding a plant-based Korean-inspired tasting menu by Jay Morjaria. The new venture, headed up by Michelin starred chefs Michael Thompson and Ollie Downey, badges itself as 'fine dining gone wild' – locally sourced and (brace yourself) foraged produce in a menu of eclectic small plates embracing 'earth' (veggie), 'land' (meat), and 'sea' (seafood). While most of the plant-based ingredients come from pioneering local suppliers like Article 25 – who grow mushrooms from coffee waste and are so conscious of their environmental footprint that they don't even deliver – meat and fish, unsurprisingly, come from further afield. But with close working relationships in place with farmers in Guildford and Cornwall, all produce is ethically sourced.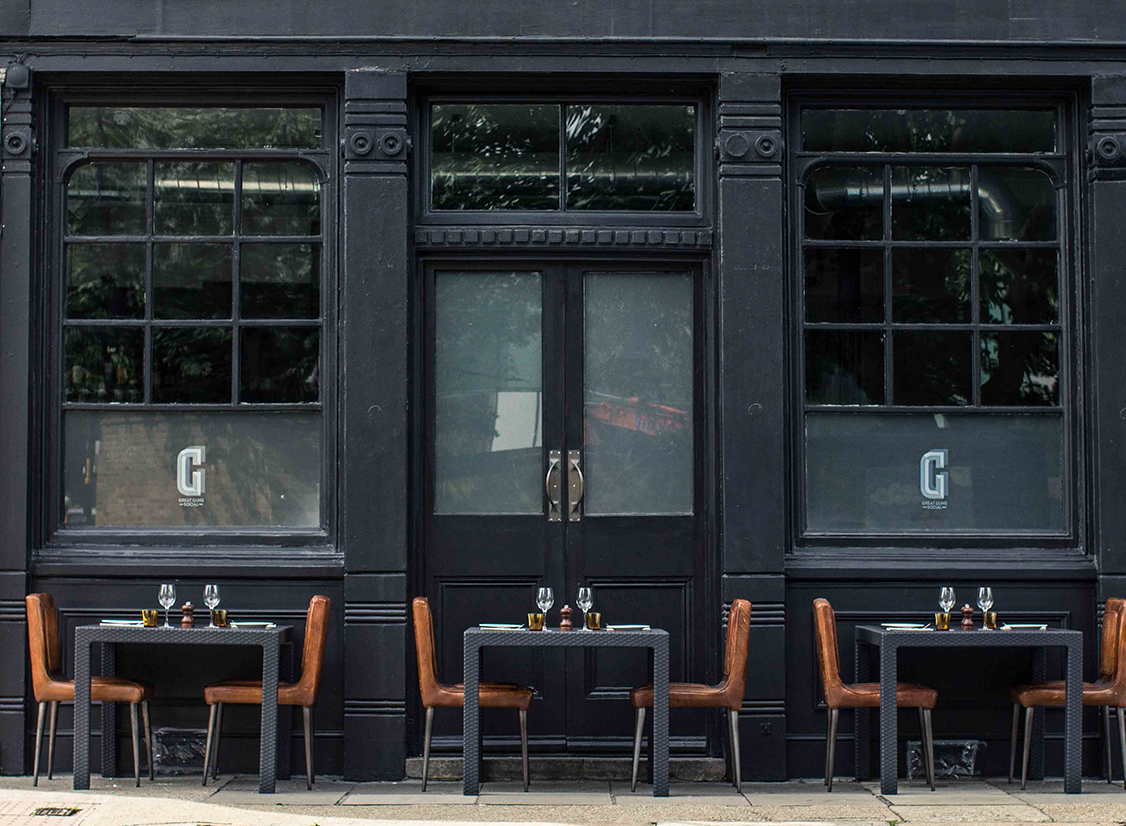 What's on offer changes based on what's in season, and when we visited on one of the first warm(ish) evenings of the year, the menu certainly felt like a welcome nod to the start of spring. It's playful but not pretentious, with such surprising culinary combinations as pork and eel pie or celeriac and egg yolk mash.  Although the poached cod with sea vegetables wasn't quite as good as it looked, the potatoes, morels and wild garlic dumplings were a feast for the eyes as well as the mouth, and the roasted broccoli with sourdough 'waste' was another stand-out dish.  Despite our reservations about the size of the plates, by course six (a second pie and 'filthy' 50% butter mash) we were seriously deliberating skipping dessert.
Of course, we succumbed. Fodder's foraging expertise really comes into its own with the sweet stuff; a chocolate and nettle mousse is given a lovely floral hit with Sansho pepper. Then there's rhubarb, one of my favourite Great British Springtime staples; here it's paired beautifully with spruce and sheep's yoghurt.
Book now – and in the meantime, that rhubarb recipe (see below) would add a bit of springtime magic to a back-garden supper at home.  
Rhubarb and Sheep's Yoghurt Dessert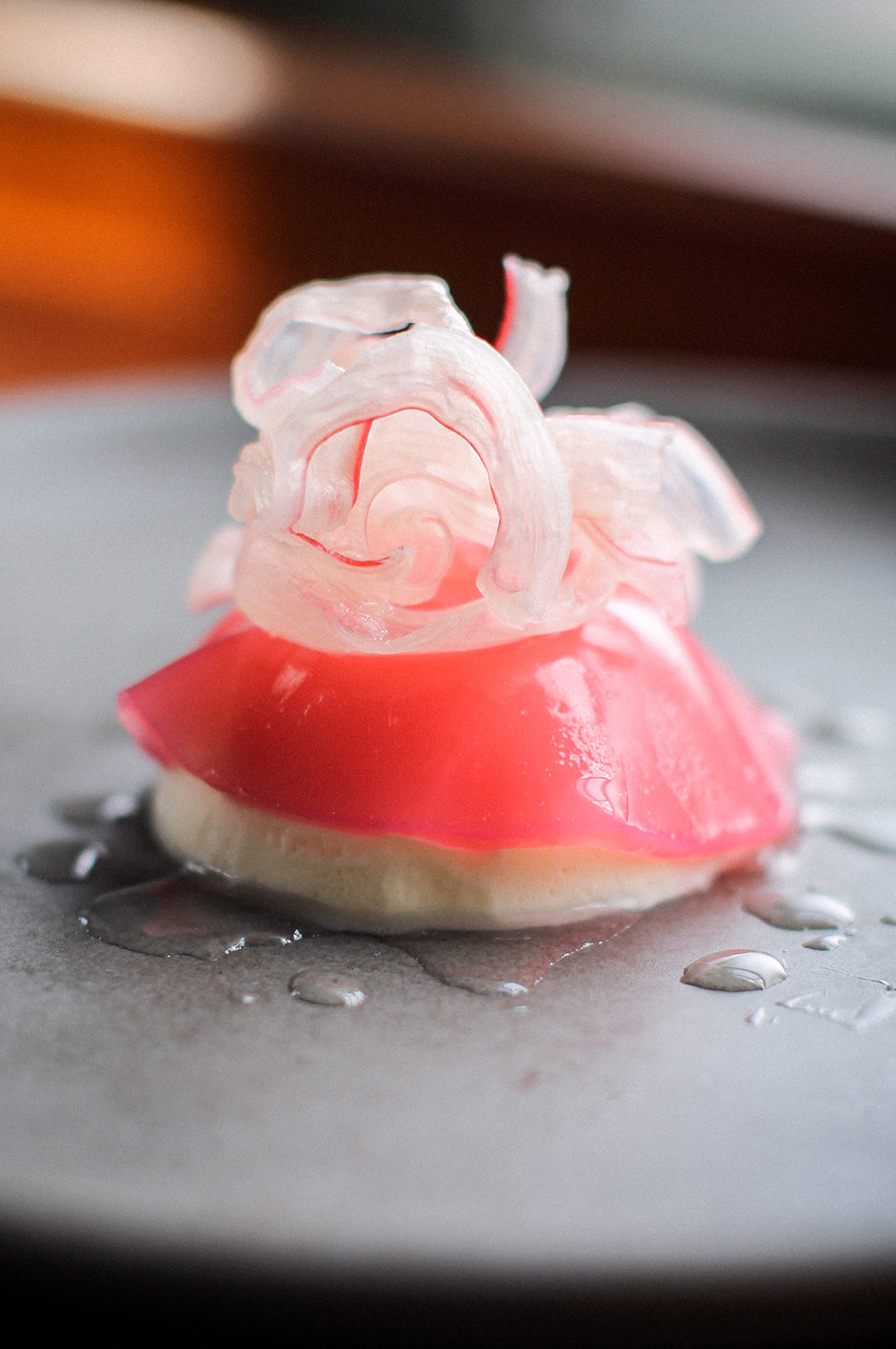 For the sheep's yoghurt parfait
6 whole eggs
6 egg yolks
300g sugar
4 tbsp water
450g sheep's yoghurt
375g double cream
6 egg whites
For the rhubarb jelly

4 leaves of gelatin 50g sugar
500ml rhubarb juice
Method

Whisk the whole eggs and yolks together in a stand up mixer or by hand until light and fluffy.

Combine half the sugar (150g) with two tablespoons of water in a pan and place over the heat. Using a digital thermometer, bring the mixture up to 120°C. Don't stir the mixture as it heats.

Slowly pour the heated sugar and water into the egg mix, whisking all the time, to make a pâte à bombe. It should thicken and double in volume.

Continue to whisk until cool, then fold in the sheep's yoghurt. Set aside

In a separate bowl, whip the double cream until it forms soft peaks.

In a new bowl, whisk the six egg whites to stiff peaks.

In another pan, combine the remaining 150g sugar with two tablespoons of water and heat to 120°C.

Gradually add the heated sugar and water to the beaten egg whites, whisking continuously, to form an Italian meringue.

Fold the whipped cream into the pâte à bombe (the first mixture of eggs and sugar) and then fold the Italian meringue (second mixture of eggs and sugar) into this.

Separate the mixture into individual moulds and freeze.