Stories reclaiming history for women are riding high in the charts – but our new Books Editor has mixed feelings about their success
It's a woman's world.
Sure, the first female presidential candidate for a major party in America lost the election. Sure, the guy who did win is proudly NOT a feminist, has been accused of sexual assault, and every day does something that makes me want to curl up in a ball and cry. But it's a woman's world. Our voices and our stories are being heard. One hundred years on from (some) women getting the vote, we might still fighting for true equality – but at least we are fighting.
And we have plenty of women to look up to, women who have paved the way for us in the arts and business and politics and more. The stories of these women, from Malala Yousafzai to Rosa Parks to Frida Kahlo, are being told in a series of beautifully illustrated books that you'll be sure to knock over a display of, if you turn around too quickly in your local bookshop.
But while I love these books (they're well curated, written and illustrated, as well as being gorgeously designed), I do worry. What happens when we run out of women to profile? Are we setting expectations too high for young women? Do we only want to celebrate "good" women? Are these books making perfection the thing to aim for, with anything less falling short? Are they full of modern fairy stories – replacing princesses and magic with goals that are virtually impossible to meet – or do they spread truly aspirational, inspiring stories?
Good Night Stories for Rebel Girls became the most-funded children's book in Kickstarter history after Elena Favilli and Francesca Cavallo launched their campaign for it in 2016. It's the bestselling of the current crop of books collecting biographies of women – and it's easy to see why. I've pressed it into the hands of multiple friends and relatives, based on my love for its fairytale-style prose and powerful imagery, as well as (and this is particularly important for me) its inclusivity. The women profiled are from all over the world, as are the illustrators. Favilli and Cavallo say the book is "so much more than a collection of biographies, though: it's a movement". 
"Children's books are still packed with gender stereotypes," they say. "Good Night Stories for Rebel Girls features real women, which is different to a lot of bedtime stories about fictional characters. Not every story has a happy ending. That's an often-forgotten aspect of traditional fairytales that we have decided to include in our book. It's only recently that people have begun to think that children are only able to read stories with happy endings. Children sometimes have dark thoughts, as well as bad experiences, and reading about the bad experiences of others – if the stories are well crafted, with attention to a child's level of understanding – actually helps children to heal, to feel less alone, and it gives them hope."
When the world is crowding in, when it feels like women are constantly under attack, picking up a book like Good Night Stories for Rebel Girls, or Kate Pankhurst's Fantastically Great Women Who Changed the World, or Rachel Ignotofsky's Women in Science: 50 Fearless Pioneers Who Changed the World, and reading the stories of women the world over does provide hope.
Kiera O'Brien, charts and data editor at the trade magazine The Bookseller, puts the number of books being published down to the increasing prominence of women in the national and international conversation. "I do think Hillary Clinton's presidential campaign (and devastating loss) plays a part, even in this country, along with the Me Too and Time's Up campaigns. It feels like women (and parents of girls) are suddenly a lot more vocal about female role models and female power," she says.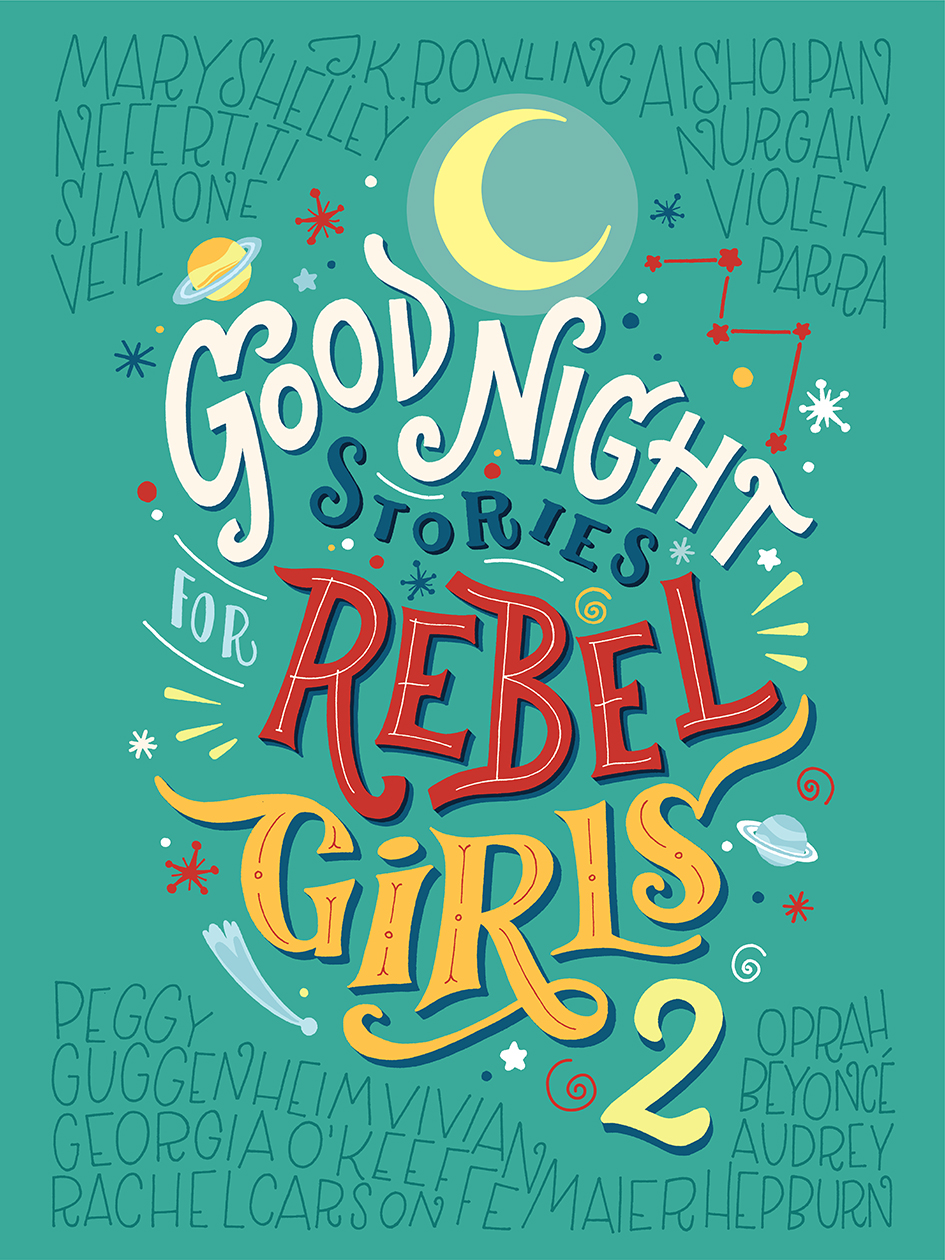 Initially made for children, these books have found fans in feminists of all ages, and there are many more hitting the shelves in 2018; walk into Waterstones Piccadilly in London and you'll find a display of dozens of titles. Florentyna Martin, children's buyer at Waterstones, says the trend is actually "publishing that has been missing from the general range".
"We're very excited to see these new books coming through – they are helping to shape a new area of our bookshops which will inspire generations to come," she continues. "The power of treasuring a physical book, and finding inspiration from figures from our past and present, is something that cannot be underestimated."
But what happens when those figures from our past and present who are supposed to provide inspiration fall short?
Aung San Suu Kyi, the leader of Myanmar, won the Nobel Peace Prize in 1991 while under house arrest. She was hailed as a beacon of democracy by some of the biggest figures of our time, so when the trend for books profiling women began, she was a shoo-in to be included. But after she refused to expressly condemn the genocide of Rohingya Muslims in Myanmar, opinion changed. Favilli and Cavallo have previously said they are considering removing Suu Kyi from future imprints of the book, while publishing imprint Stripes has confirmed that it will definitely remove Suu Kyi from reprints of Amazing Women, replacing her with Ellen Johnson Sirleaf.
I'm conflicted about this. I'm no longer a fan of Suu Kyi, but should we just erase her from these books? I can't help but think that we are telling young women that if they do something wrong (and of course, Suu Kyi is an extreme example), they should be erased from history. I question whether we're adding to the pressure on them to be perfect, and implying that the only way their achievements are valid is if they're also liked.
"Women are always held up to higher standards," Favilli and Cavallo agree. "In most cases, if you're a woman, you have to be perfect to be celebrated. For example, in our country, Italy, only 4% of all streets are named after women; of that 4%, 80% are saints. Not only do you have to be perfect, you have to be a saint to be remembered! For us, it was important to show that perfection is not a realistic expectation and that you don't have to be liked by everyone all the time to be considered an extraordinary woman."
The pressure on girls and women to be extraordinary is huge… but then the world IS full of extraordinary women. It's full of enough extraordinary women to fill a second volume of Good Night Stories for Rebel Girls, as well as numerous other books from other publishers, some of whom are expanding the limits of the trend.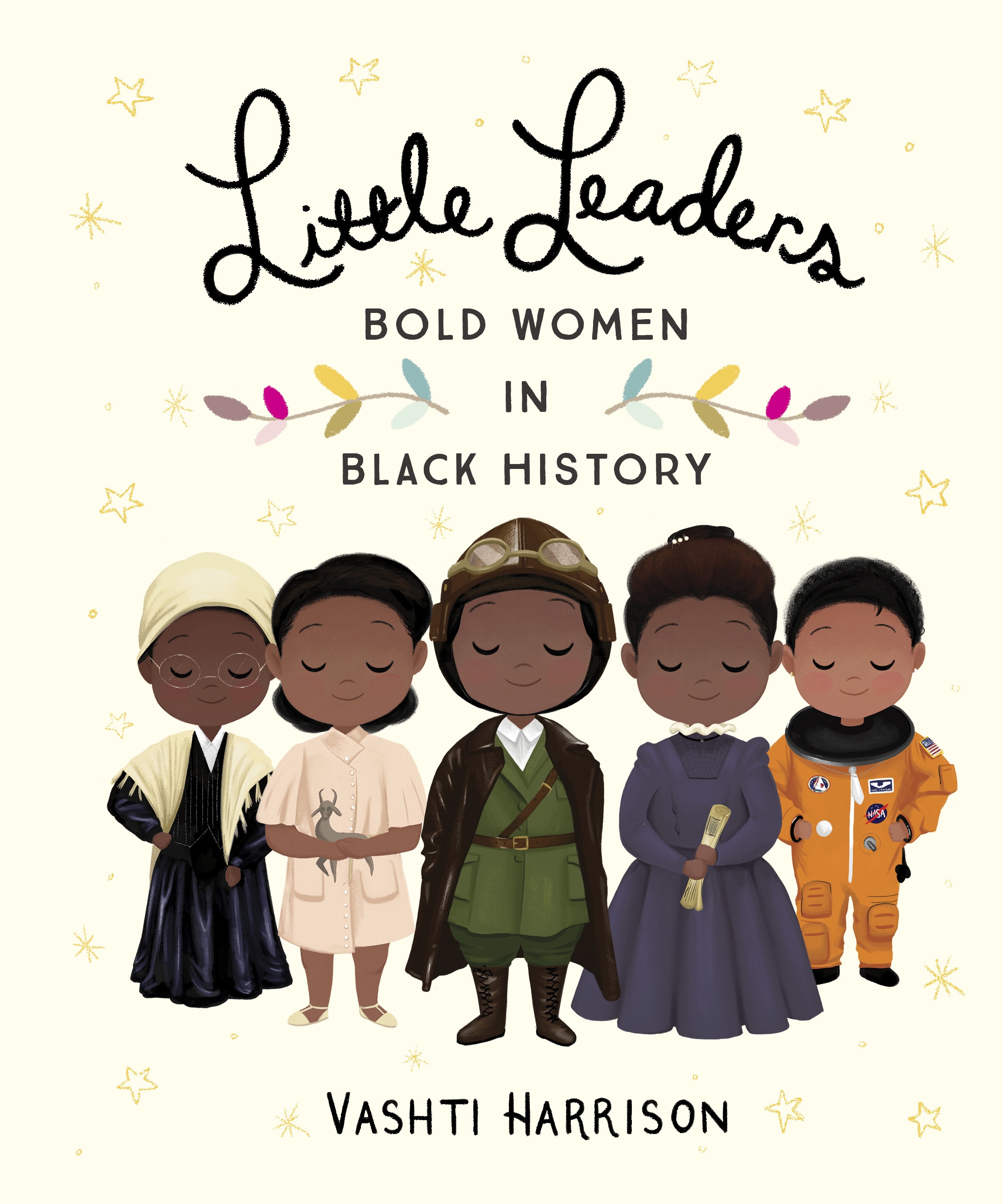 Stripes will next year follow up Amazing Women with a similar book about inspirational children. Rachel Boden, editorial director at the company, says: "I hope that the trend will move to shine a spotlight on to previously unheard of amazing people of all ages, genders and races." Puffin has just published Little Leaders: Bold Women in Black History, written and illustrated by Vashti Harrison. Commissioning editor Anna Barnes and publisher Lara Hancock say: "The current trend helps us cut across race, religion, gender and social background in our quest to find stories that will resonate with and excite all children – and we expect to see this reflected in the way this trend will develop."
Martin at Waterstones thinks publishers will look at a number of different aspects of their books as they try to get ahead of the game: "We'll likely see exploration in design approach and specific subject areas. For example, some will review from a historical or geographical viewpoint and others will look at how best to physically present the book, which might mean an easy-access backpack/handbag format or larger coffee-table books to spend time with."
Whatever form they take, as long as we're celebrating complicated women – women who have done good things and bad things, women who have succeeded, women who have failed but tried, women who are brilliant on a world stage, women who are brilliant in their own communities – I'll carry on pressing these books into the hands of women I know. All of whom are extraordinary – in their own ways.