Add straight to Google calendar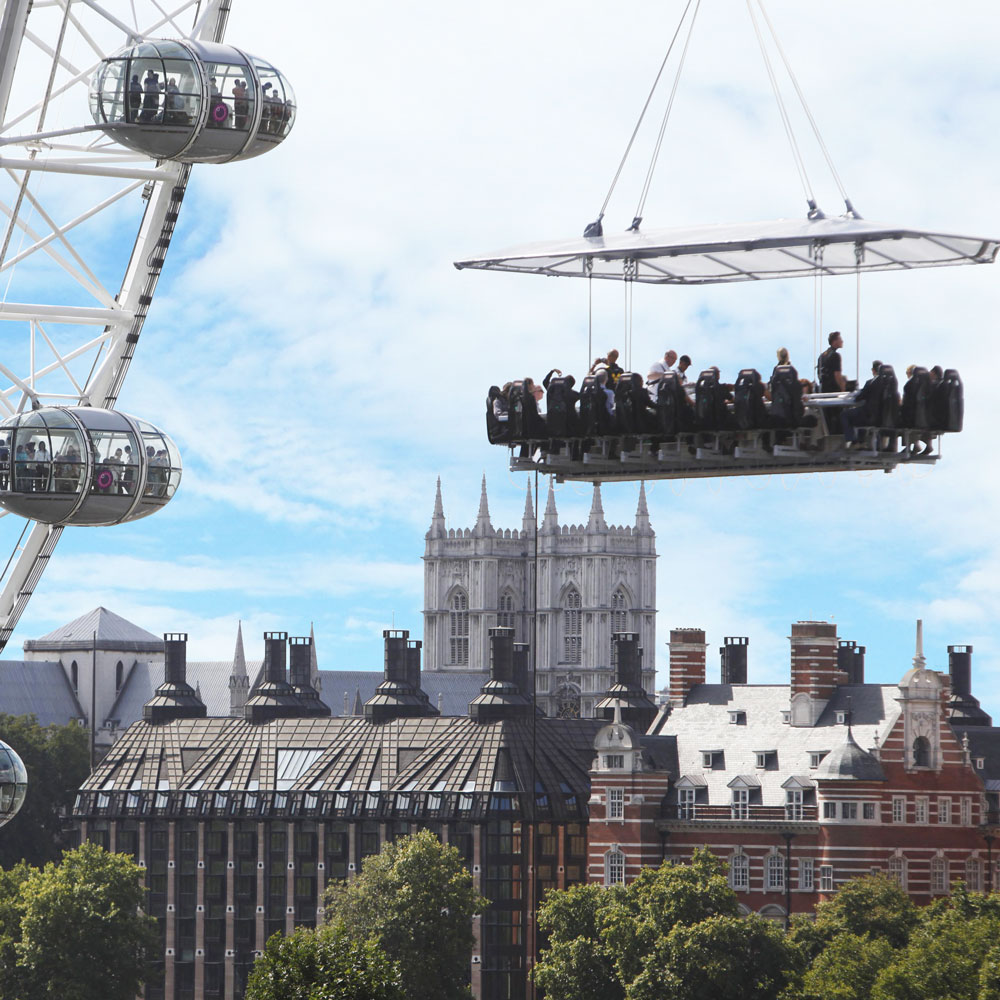 Why settle for a regular restaurant with a regular menu at regular altitude when you can dine 100ft up in the air? That's the question behind Events in the Sky, a unique company who (you guessed it) elevate the bog-standard wining and dining experience to offer genuinely impossible-to-beat views along with your Merlot. Menus are rotating and seasonal, but for such a unique experience as this, the food comes, frankly, second. But are altitude and aperitifs really a winning combo? Rest assured – diners are strapped securely in, with even the chefs (who cook your meal in front of you, open-house style) planted firmly on the platform. We say fight the fear and do it anyway – perfect for a special occasion meal.
5-15 July, South Bank, prices from £50 to £250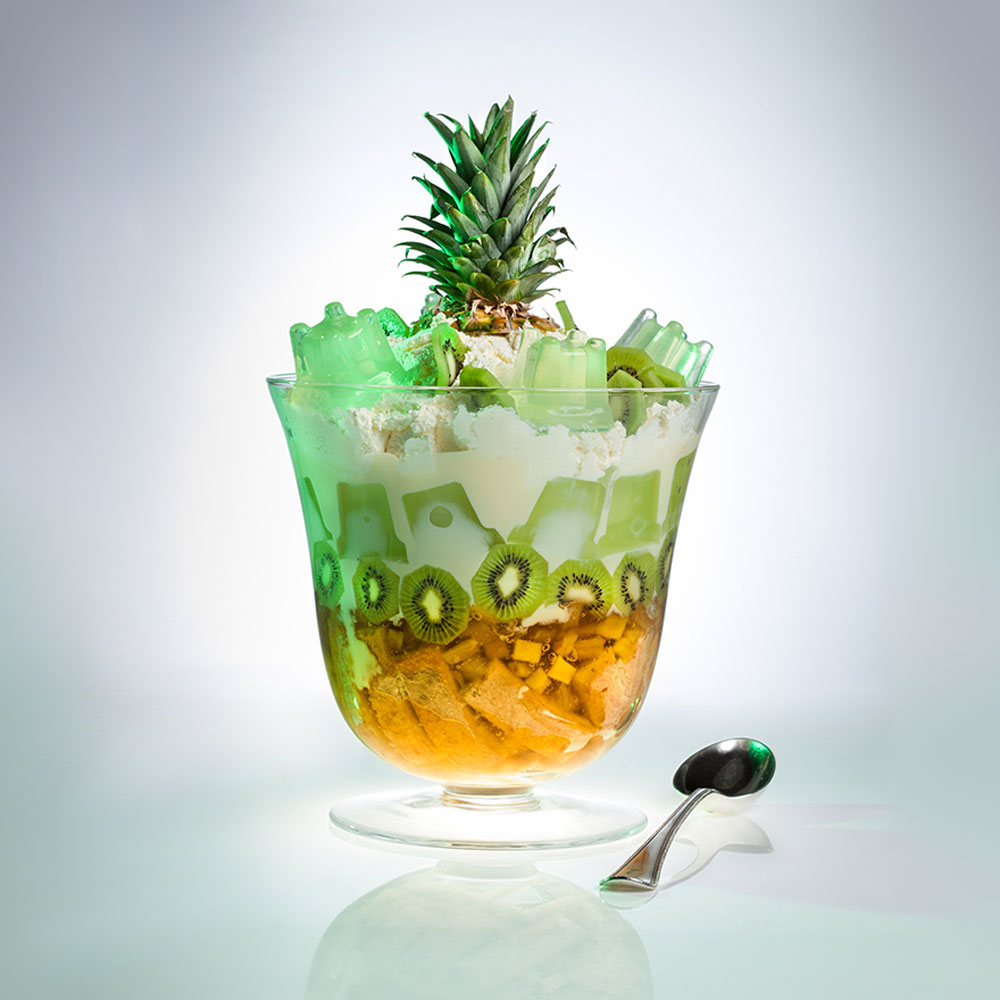 SCOOP: The Wonderful World of Ice Cream
I scream, you scream, we all scream… Transcending age, culture or creed, great ice cream is something the whole world can agree on. Yet this welder of civilisation has never enjoyed the fanfare it truly deserves – until now. We're seriously excited for this mini exhibition landing at the new Gasholders King's Cross development, a stone's throw from the hustle and bustle of Granary Square and the Central St Martin's campus. Featuring the world's biggest collection of ice cream paraphernalia, expect vintage ice-cream making equipment and ice cream vans that illustrate your learning of the neuroscience behind the frozen treats and 'the dark side of desserts'. The best bit – other than the glow-in-the-dark ice cream samples, obviously – is the little tidbits on the creation of the 'cream,  like the upcoming 399th birthday of the first UK ice cream factory, commissioned in Greenwich by Order of King James I.
8 July, Gasholders Building, £12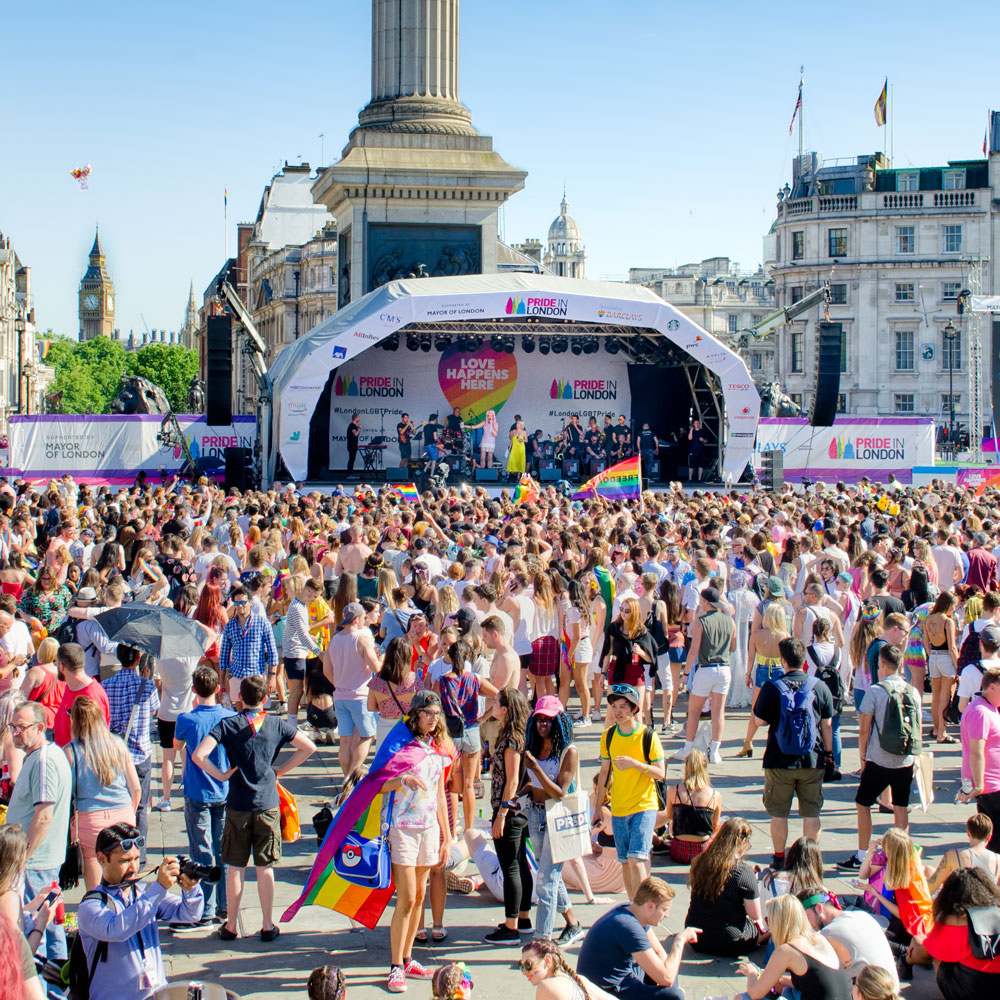 It's that time of year again, when the streets turn technicolour and stifling everyday rituals are shed with gay abandon. This year's PRIDE celebrations promise to be every bit the spectacular extravaganza we've come to know and love, so prepare for day-long debauchery in your glitteriest finery (we mean it – pride attire rivals the Rio Carnival). Gay Pride has come to be synonymous with a network of events during June all over the world – even Antarctica has one now – but here in London, the festivities are painstakingly organised by a not-for-profit group of volunteers, who plug every penny or proceeds raised back into services for the local LGBTQ communities. Cheers to that!
7 July, route TBC, free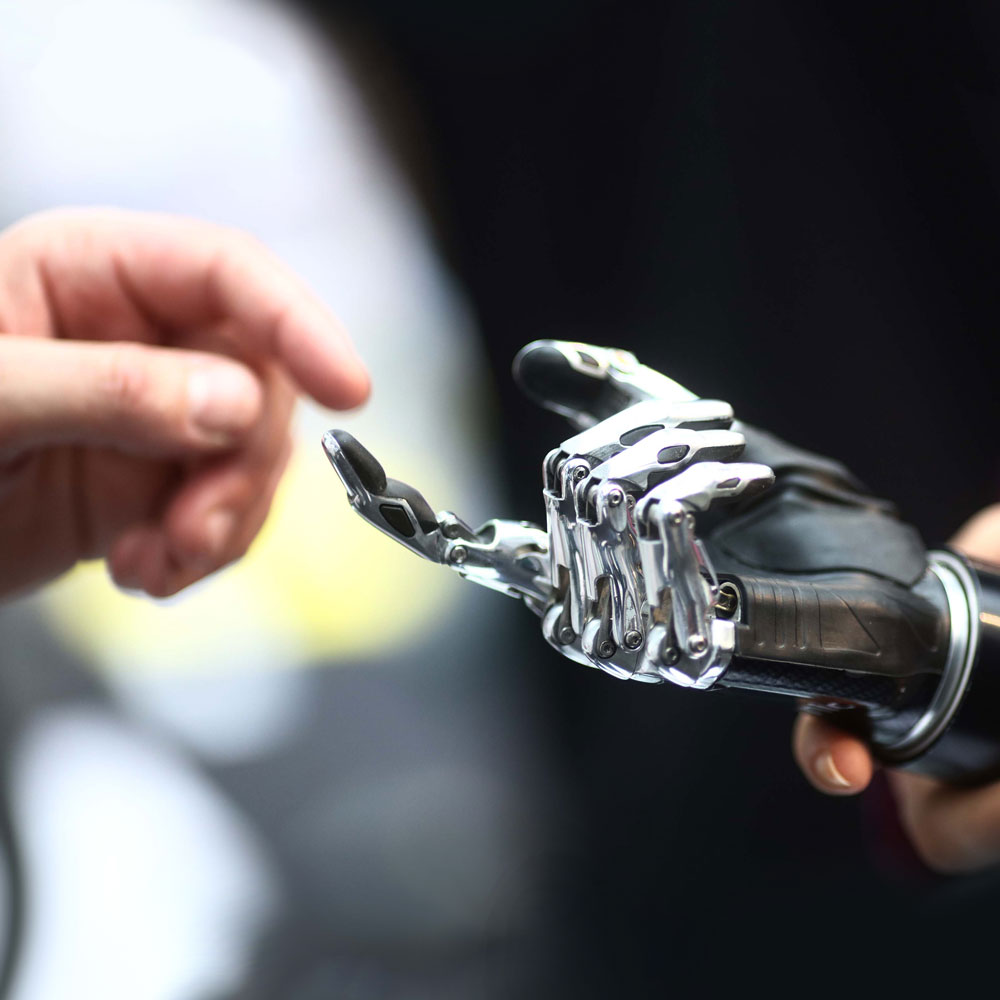 The future is a big, scary place. In the last few decades – colloquially known as The Digital Age – we've made more technological advancements than in the billions of years preceding. So it's entirely necessary (and a little comforting) to know that a group of carefully curated experts in their fields are gathering at Tobacco Dock to hypothesise and evaluate pretty much every potential unfolding you could think of. On the 6th and 7th of July, names as diverse as Ruby Wax, Nick Klegg, Amy Lamé, Douglas Rushkoff and Akala will debate on everything from the future of nightlife to our growing disillusionment with politics. Special shout out goes to Imogen Heap and her incredible mi.mu Musical Gloves, attending to provoke discussion around technology in the music industry.
Single day pass £50, two day pass £80. 6-7 July, Tobacco Dock, London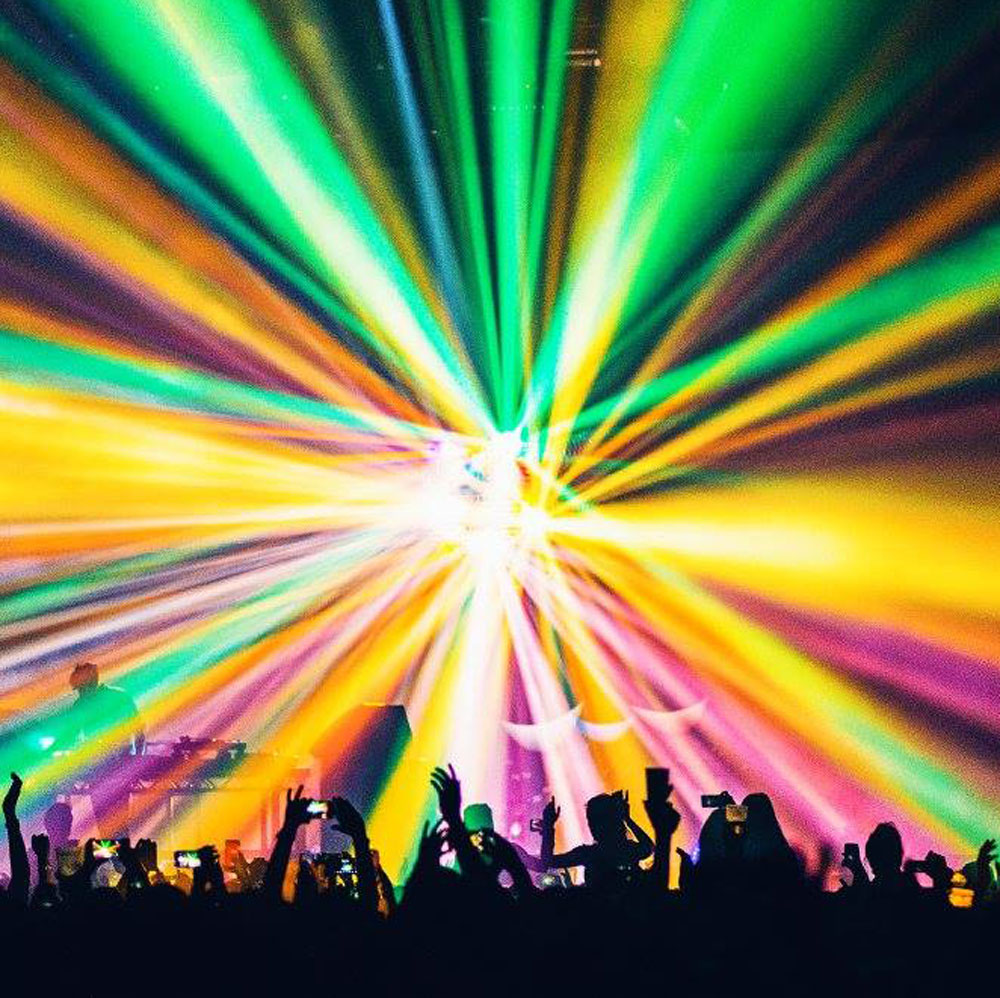 If you're anything like us, you'll be wanting to rinse the summer festival circuit for everything it's worth – so this new entry to our calendars is more than welcome . The name alone had us reminiscing on summers of yore, and has 'happy childhood memory in the making' written all over it for the little ones. The programme is just as eclectic as its name suggests. With live music, words and comedy, theatre and performance, and DJ's and late night parties – as well as a wellness space and plenty of family friendly activities – Kaleidoscope really does have something for everyone. Held at the iconic Alexandra Palace up in the hills of North London, you can even take a trip to the tunnels under the palace itself for one immersive theatre performance. Bound to become a fest favourite.
21 July, Alexandra Park & Palace, £50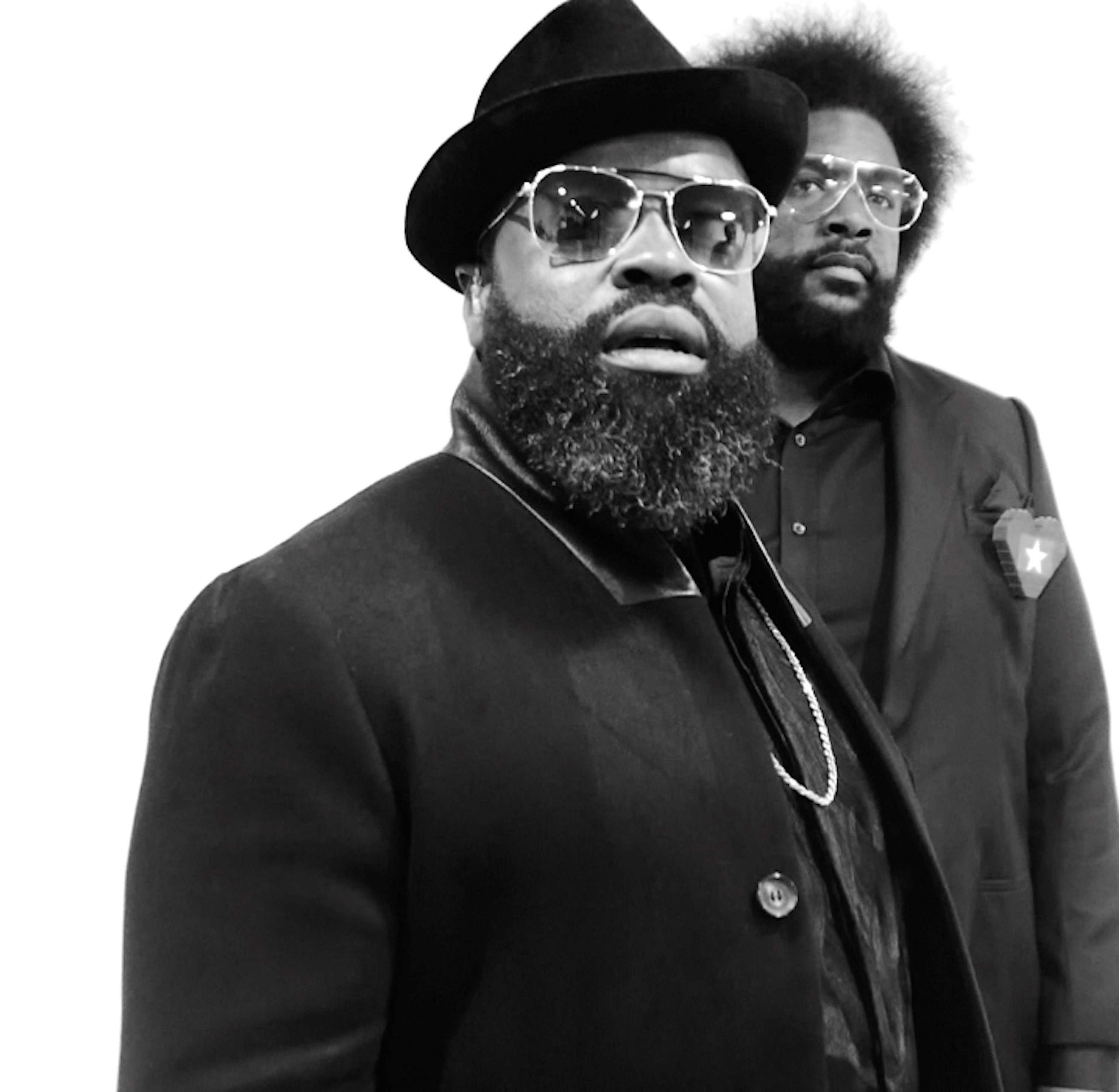 Summer Series at Somerset House
Somerset House is a delight year round, but during the summer it hosts a bursting-at-the-seams programme of remarkable cultural events, based in the stunning – not to mention versatile – Neoclassical courtyard space. This month it's all about the music. Expect nothing less than world class talent, with both established (De La Soul, Róisín Murphy) and emerging (LP and Metronomy) artists taking to the stage for the 12-day series. You can even catch former PHOENIX cover star Jorja Smith playing the hits that charmed our ears back in SS17. As if the surroundings and line up weren't special enough, for an extra 25 quid you can treat yourself to an Enhanced Ticket, granting access to the private East Wing Bar and a complimentary bevvy.  
5 – 15 July. Somerset House, tickets from £31.25 – £48.75
Anita Corbin: First Women
In the early 1980s, a little-known photographer named Anita Corbin shone a light on the everyday lives of those she called the 'Visible Girls'.  The series turned out to earn itself cult status as an enduring homage to the otherwise underrepresented stories of young women who didn't fit the mainstream narratives – punks, skinheads, rastas and lesbians in their native pubs, clubs, and street corners. Thirty years later, she picked up the project where she left off, revisiting the original subjects of her Visible Girls for a 'then and now' insight into how ordinary lives progressed away from the lens of mainstream media. With a legacy of championing women through photography, her latest exhibit, First Women UK, will be a significant marker of the centenary of the Representation of the People Act, which granted the vote to some women over the age of 30 and paved the way for universal suffrage. 
20 July, Royal College of Art, Free Entry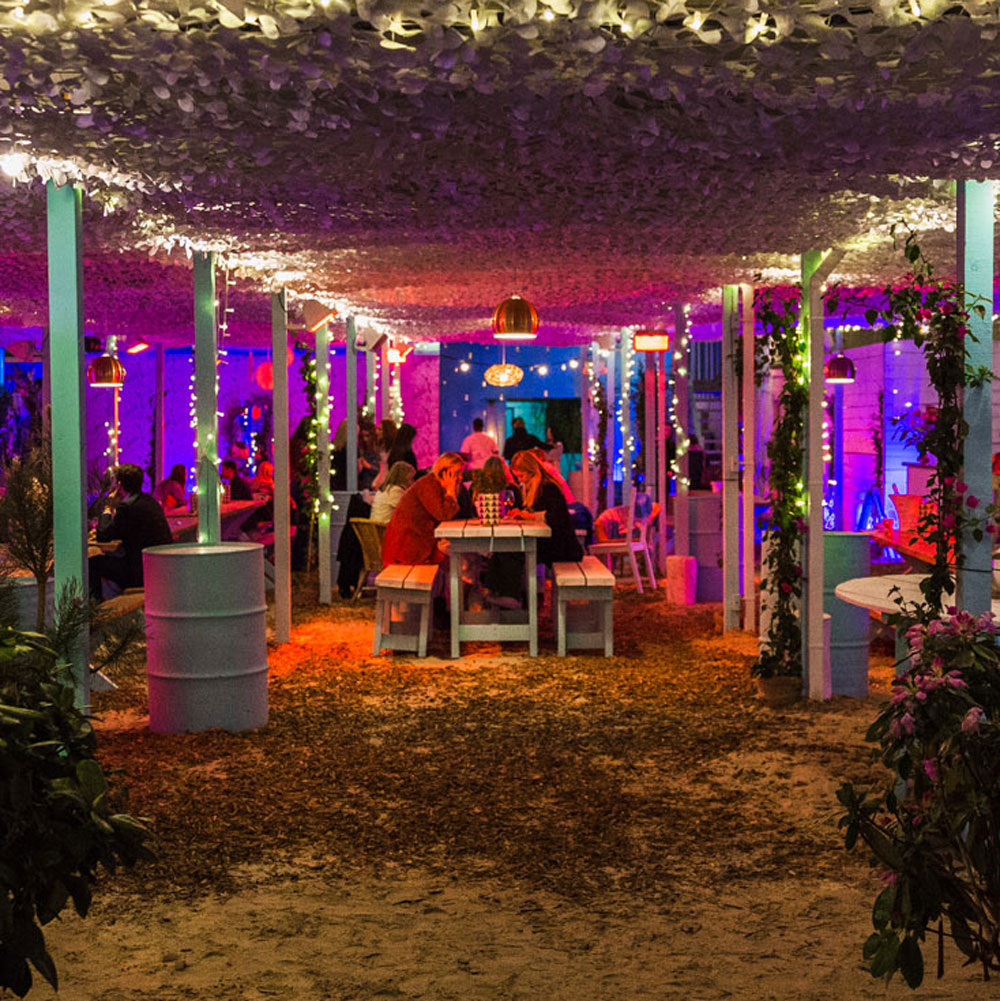 Wimbledon at Neverland Fulham Beach Club
Celebrating Wimbledon is an essential British ritual. But if strawberries and cream on the sofa is starting to feel a little stale, try an alternative experience this year, courtesy of Fulham Beach Club, Neverland. A summer pop up to transport you from the western banks of the Thames to an exclusive Miami beach bar (kind of), Neverland is offering punters prime viewing to rival Henman Hill, strawberries and Pimms all day and free entry to anyone in a tennis kit. You can also pre-order picnic hampers and a beach-style BBQ for up to four people. 
14 – 15 July, Neverland Fulham Beach Club, tickets from £5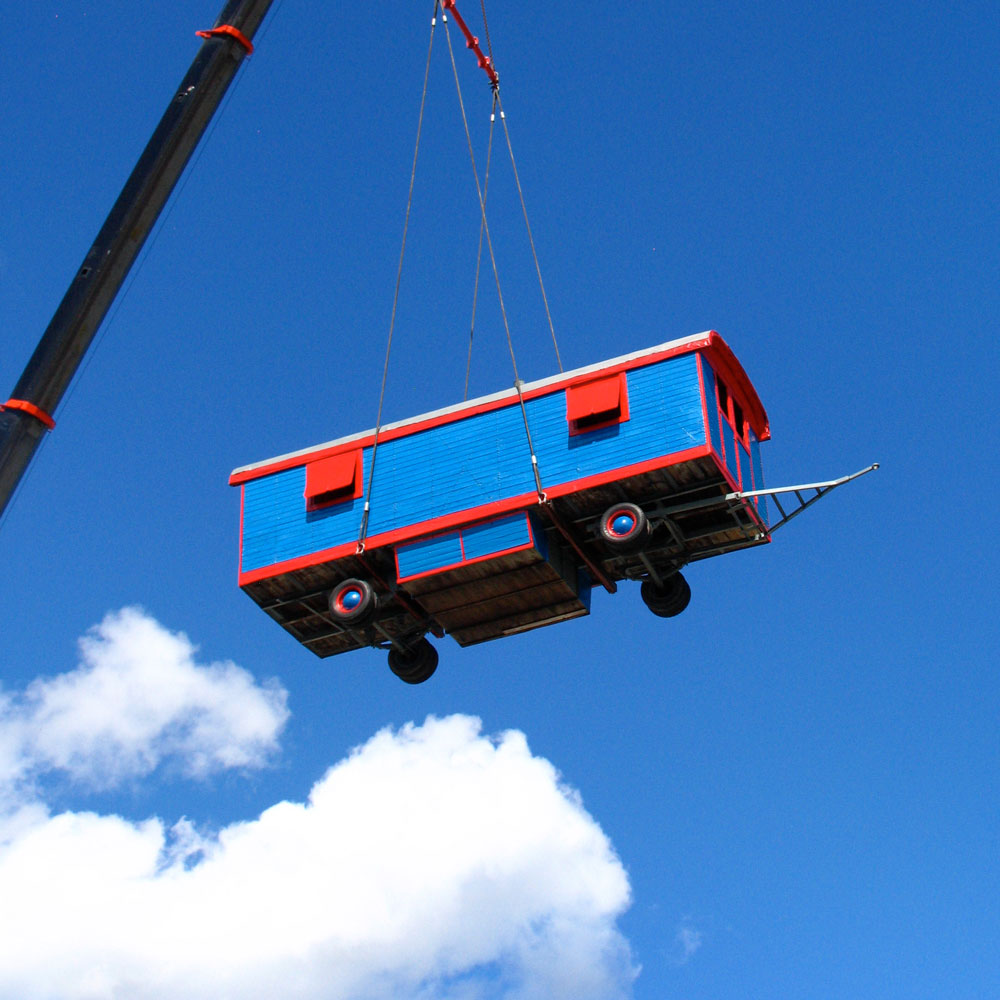 Summer's answer to the Lumiere Festival, Art Night 2018 is a free trail of not only fantastic outdoor art, as the name suggests, but also immersive installations, performances, and the occasional workshop. Curated by the Haywood Gallery (so you know it's going to be good), the route runs from the Southbank right down to Nine Elms in the West, with an illuminating piece of art round every corner. Our picks are Yuan Goang-Ming's Dwelling, an audio-visual installation at the gallery itself, and Vicky Long's modern interpretation of the historic Pleasure Gardens in Vauxhall, bedecked in neon signage. Make a night of it by plotting some top notch pub stops along the way – the programme runs from dusk til dawn, so plenty of time to fit it all in.
7 July, South Bank – Nine Elms – Vauxhall, Free