Danish Film Director Nadia Marquard Otzen on Discovering Bergman, Awkward Dancing and the Cultural Influences That Shaped Her Career
"Fascination is the driving force"
As a Central St Martin's Alumni, Nadia Marquard Otzen was destined for a successful career; in what, exactly, remained to be seen whilst she was still studying there. But eight years on, her love of photography and experience working along renowned commercial director Chris Palmer has seen her establish herself in short film-making – specifically, she's made quite the impact in the world of music, directing strong conceptual videos for artists like Emilie Sandé, Rae Morris and 1975.
In 2010, she debut her 40 minute film-album Black Summer at the Copenhagen International Film Festival, screening in London's Sketch later that year to an audience packed with film industry names. True to her musical leanings, the album was a collaboration with composer Kristoffer Sonne, and turned out to be the launch pad for her personal brand of musical-meets-cinematic direction. Here, she talks us through how her varied artistic passions have merged to create a uniquely fulfilling career.
When I was fifteen, I watched Autumn Sonata by Ingmar Bergman on telly. It wasn't a big event – just happened to be what was on that night – but the impact was huge.
It's a sparse film, in that it takes place almost entirely inside a Swedish country house and features only Ingrid Bergman and Liv Ullman, as mother and daughter in a dysfunctional relationship. It's a quiet film, slow paced, but the emotional tension between the two women is inescapable. One particular scene got a hold of me, and it's one I've returned to again and again. Liv Ullman plays a piece on the piano for her mother, herself a successful pianist. In the mother's patronising way she tells her it was nicely played, but didn't have the pain and emotion intended by the composer. I hardly knew of Ingmar Bergman when watching this film, but it started a deep fascination with all his works and that same evening I decided I wanted to be a filmmaker.
In my early twenties I read a book with a series of conversations with the Danish filmmaker Jørgen Leth. As with Ingmar Bergman I didn't know much about him before reading the book, I'd never seen any of his works. Interestingly it wasn't so much the actual work that inspired me but his words and thought processes behind the work.
It was especially his documentary work in the 60s and 70s I thought was interesting. Curiosity was always being the driving force – his ethos was "I know nothing but I would like to know something". Learning from Jørgen Leth I myself often adapt the same philosophy to my projects – for me, fascination is the driving force. Let the subject inspire you rather than forcing your own will upon what you're filming. It's a playful way of creating.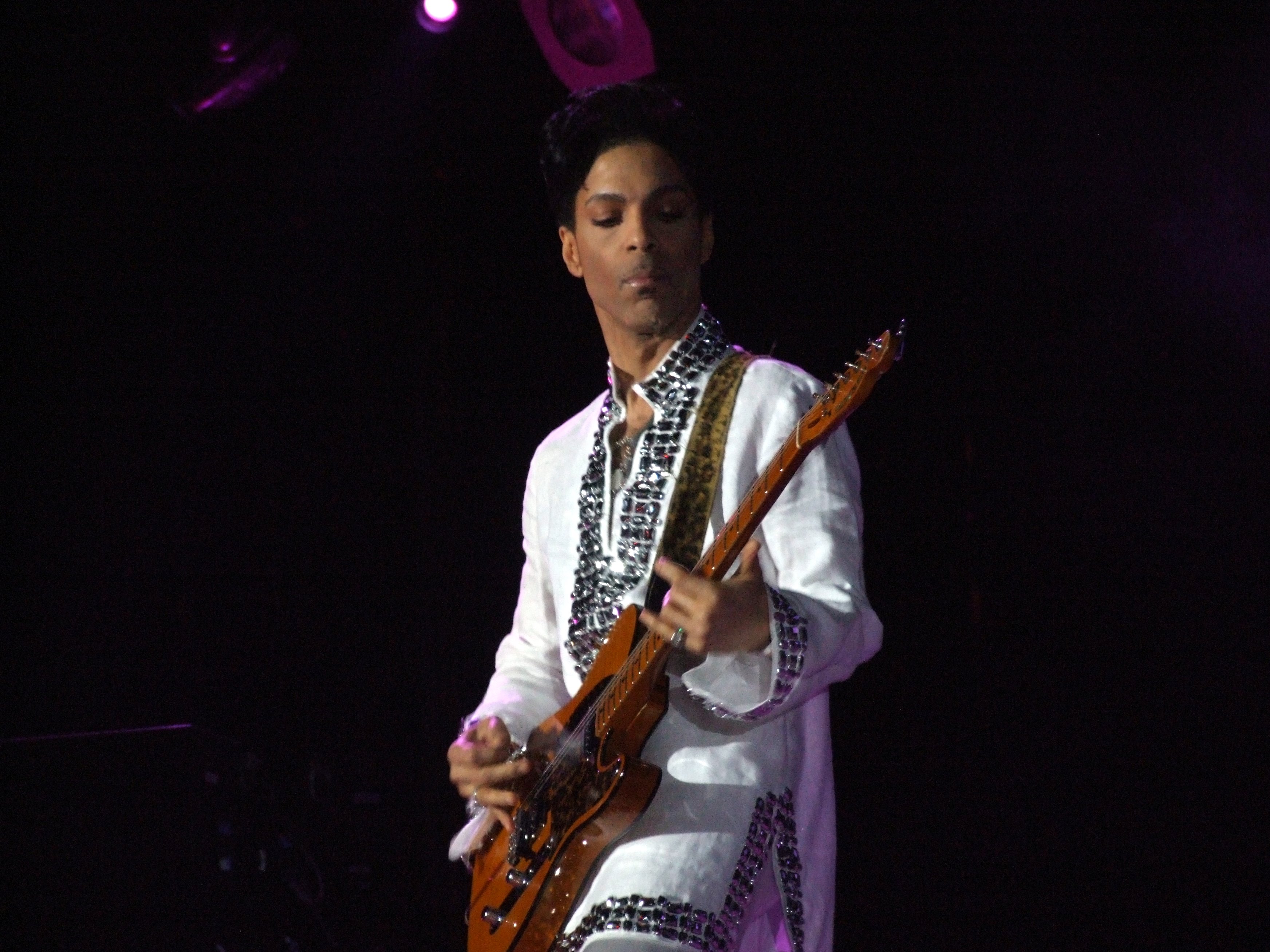 The influences that shape us come throughout life but there are times when we are especially receptive. And in childhood that seems to be particularly true. I grew up with my mother who was a music reporter and we listened to lots of music at home and danced together. There was one artist we both loved: Prince.
At school it wasn't cool to listen to Prince. We once played music we liked to each other in class when I was about ten, and I remember that when Paisley Park came on I had to sneak into another room and dance as I couldn't contain myself, but was too shy to let go in front of everybody. His music is a joy that starts in the stomach and goes straight to the heart. My mother died when I was 12 and with her, Prince died a bit for me too. Love Sexy was last Album that to me represented the real Prince.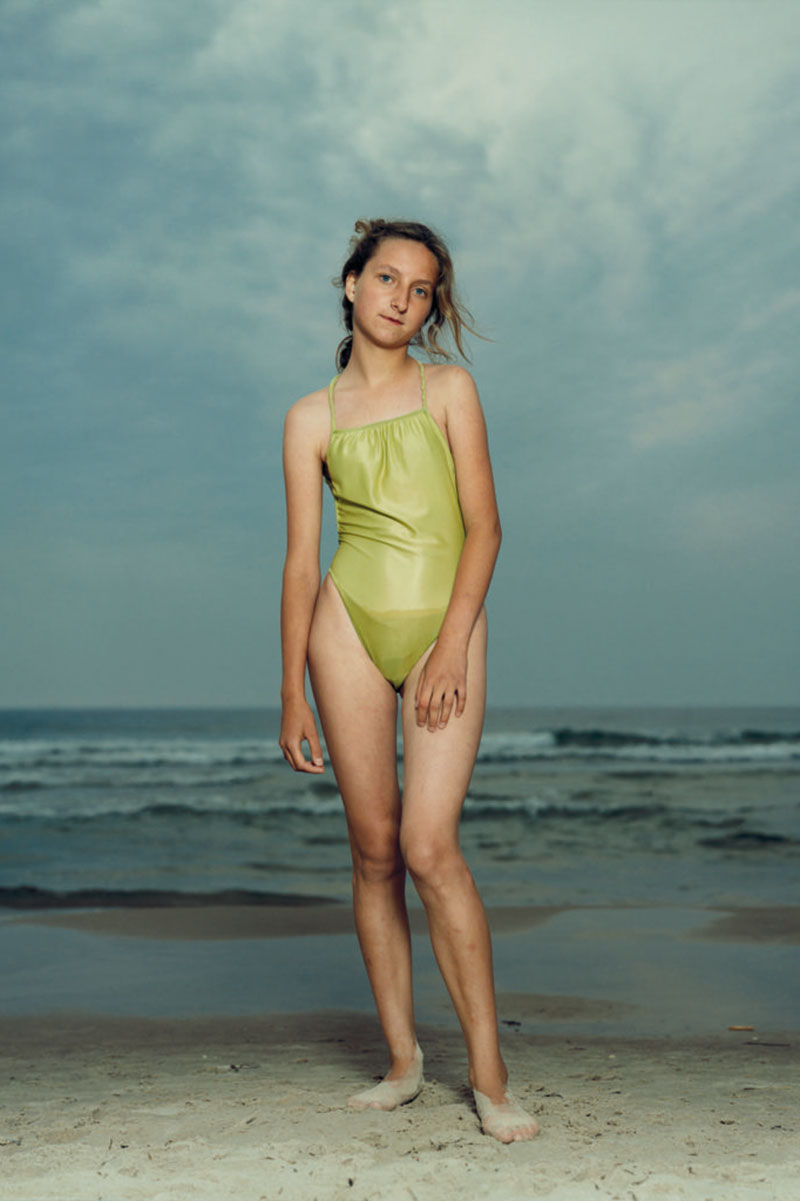 PHOTOGRAPHY Rineke Dijkstra
When I studied at Central St Martin's in London I had worked in all sorts of mediums – drawing was what got me in, but when I graduated my interest had shifted to photography.
The photographer Rineke Dijkstra had a show in London and her portraits of awkward teenagers on the beach, caught with a flash to brutally show every detail while making the beach itself feel like a studio backdrop, was the kind of photography which would make my heart skip a beat. The awkwardness of teenagers became a theme in a lot of my own work, especially my first film project, Black Summer by The Pony Tales, which was an experimental film album featuring lusting teenagers lost in the Faroe Islands.
Photography is now the main driving force behind the work I do in film, both in music videos and commercials. It all starts with a photograph, a reference, visual ideas that inspire and spark new ideas.
THE WORLD WIDE WEB Sara Carlsson
I'm a sucker for dancing. I don't know where it comes from, other than the bubbly feeling as a kid dancing my own little feet off to Prince. And I'm a sucker for how awkward dancing can be – the first music video I ever did was basically just putting people in a white room one by one and letting them dance while looking into the lens. There's is something primal about the joy of dancing.
Today we use the internet endlessly to source references and find inspiration and once in while you come across something which is just perfect. Or in this case perfectly wrong, or wrongly perfect… however you want to put it, I love it. It's a short video, featuring a dancer named Sara Carlsson giving it all she's got in an intro for an Italian TV show back in the 80s.