Our Film Editor divulges his film itinerary for the big day – and it doesn't involve Love Actually
Even the most film-averse curmudgeon has their warm-and-cosy Christmas go-to list. The drug-addled insanity that is Mary Poppins, the building-busting bloodbath Die Hard, the creepy and depressing "rom com" Love Actually.
So far, so predictable.
My Christmas list is a little different. Like a grotty ball of Blu-Tack recovered from under the sofa, it has collected some very strange, and rather dirty, oddities over the years which have become essential parts of my festive experience. So do join me for a blissful day of ghosts, gangsters, guns and gloriously gothic romance. Merry Christmas!
On a frosty Christmas Eve morning, there's nothing like snuggling up under a blanket and watching a young Emily Blunt shivering her way through the snowy American wilderness trying to get home for Christmas in 2007's Wind Chill. The creepy guy giving her a lift is the least of her worries – of far more concern are the legions of ghosts haunting the dark forests surrounding them. Cheery!
To dispel those shivers, next up is 1983's family film A Christmas Story, a delightful nostalgic throwback to the 1940s about a goofy bespectacled boy desperately lobbying to get an airgun for Christmas. A genuine America classic that flies under the radar in the UK, it combines surreal and silly humour with a brilliant sense of time and place. It's a truly warm-hearted winner.
Christmas is a time to count your blessings, and there's nothing like 2015's Hector to put them into the starkest of relief. The story of a homeless Scottish man making an epic journey to London for Christmas shelter, it's an emotional and surprisingly uplifting tale full of genuine human goodness and a compassionate insight into how some people end up destitute and alone.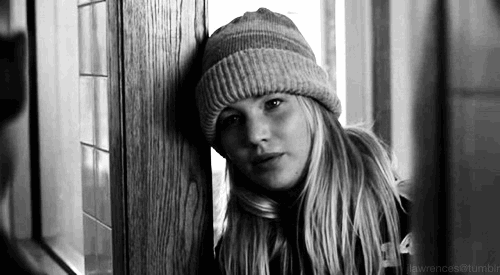 I'm not sure how 2010's Winter's Bone ended up on the playlist. It's not set at Christmas and it's entirely lacking in festive cheer. But the story of a young, impoverished girl in a snowy, hillbilly hell trying to find out what happened to her disappeared, deadbeat dad so she can keep hold of her family house is nail-biting stuff. And it put young J-Law firmly on the good girls list, making her a megastar.
Christmas Eve is time to turn up the fire, break out the stollen, and prepare for a home invasion from a fat creepy maniac with magic powers. Wacky 2010 Dutch comedy horror Saint is exactly the movie to put you in the right frame of mind, as the undead, bloodthirsty 'Saint' Niklas returns to Holland to unleash his gory fury on gormless teens. With a great rooftop chase, ridiculous jokes and healthy disregard for logic, it's a must-see Yule treat.
Not quite so funny is low-budget sci-fi Hardware, about a Christmas present you'd definitely want to send back. Set in the post-apocalyptic future, this clanking 1990 punk thriller about a robot's head reassembling its body from kitchen items and indulging in a gruesome, housebound slay ride is the most orange film you'll ever see, and certainly the least jolly flick on the list.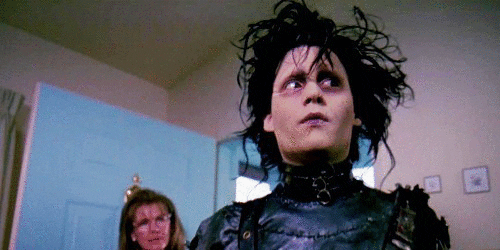 And after that giddily gory double bill, and to round the day off gently, indulge in a glorious, gothic Christmas fairy-tale with Tim Burton's tear-jerking classic Edward Scissorhands. Made long before Johnny Depp became a pitiful goon and Winona Ryder nicked some clothes, it's the perfect romance for leather-obsessed outsiders, and afterwards you'll catch yourself looking wistfully out of the window in hope of snow.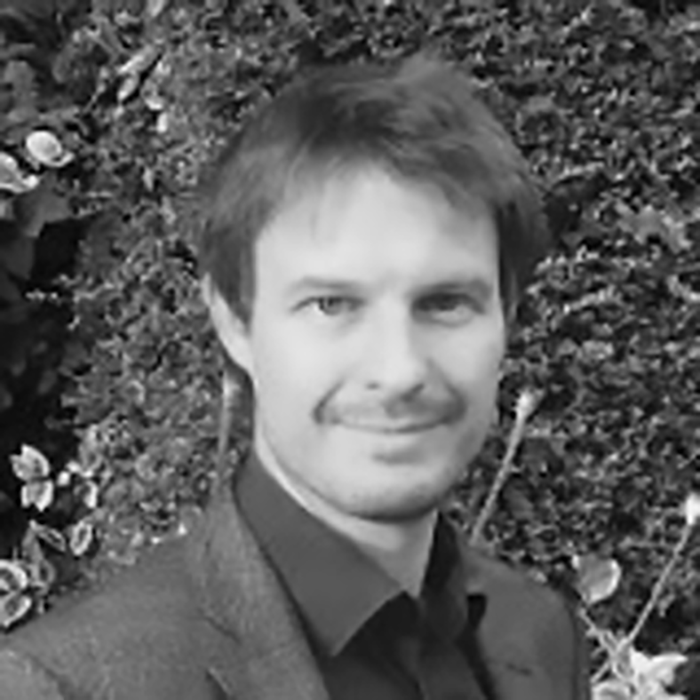 GREG TAYLOR
Film Editor
Greg spends a socially unacceptable amount of time in darkened rooms waiting for the next film that excites him as much as Jurassic Park did when he was 12. As well as reading too many books and watching too many films, he found time to advise two Mayors of London and a host of MPs, helping to give more power to people and neighbourhoods. He continues to watch and write about the national and global political scene with a mixture of hope and dismay. If he's not writing, watching, listening or reading, Greg is almost certainly planning his next trip overseas – all recommendations greatly received.