The lines between art, music and dance are blurring with glorious energy
Contemporary dance is taking huge strides right now. It's transcending all barriers, as artists branch out into choreography (see: Eddie Peake) and music videos employ dance troupes to create evocative and provocative visual delights (see: Sia's Chandelier). One leader in the field is Holly Blakey, a homegrown talent from Yorkshire, who has flipped roles from dancer to choreographer and in turn forced the dance, art and music worlds to question new relationships and possibilities.
I catch up with her for a coffee after a busy stint which included London's Convergence Festival and time in Bulgaria ("I was shooting with MO – she's really cool"). We first met a few years ago when she was Florence and the Machine's choreographer, and she makes a point that she has no intention of shying away from music videos. "I can't imagine not doing them, I love it. Also, they're an extremely cathartic experience. You make something. You have an idea, you bash it out, and you send it away. That's like therapy, isn't it?"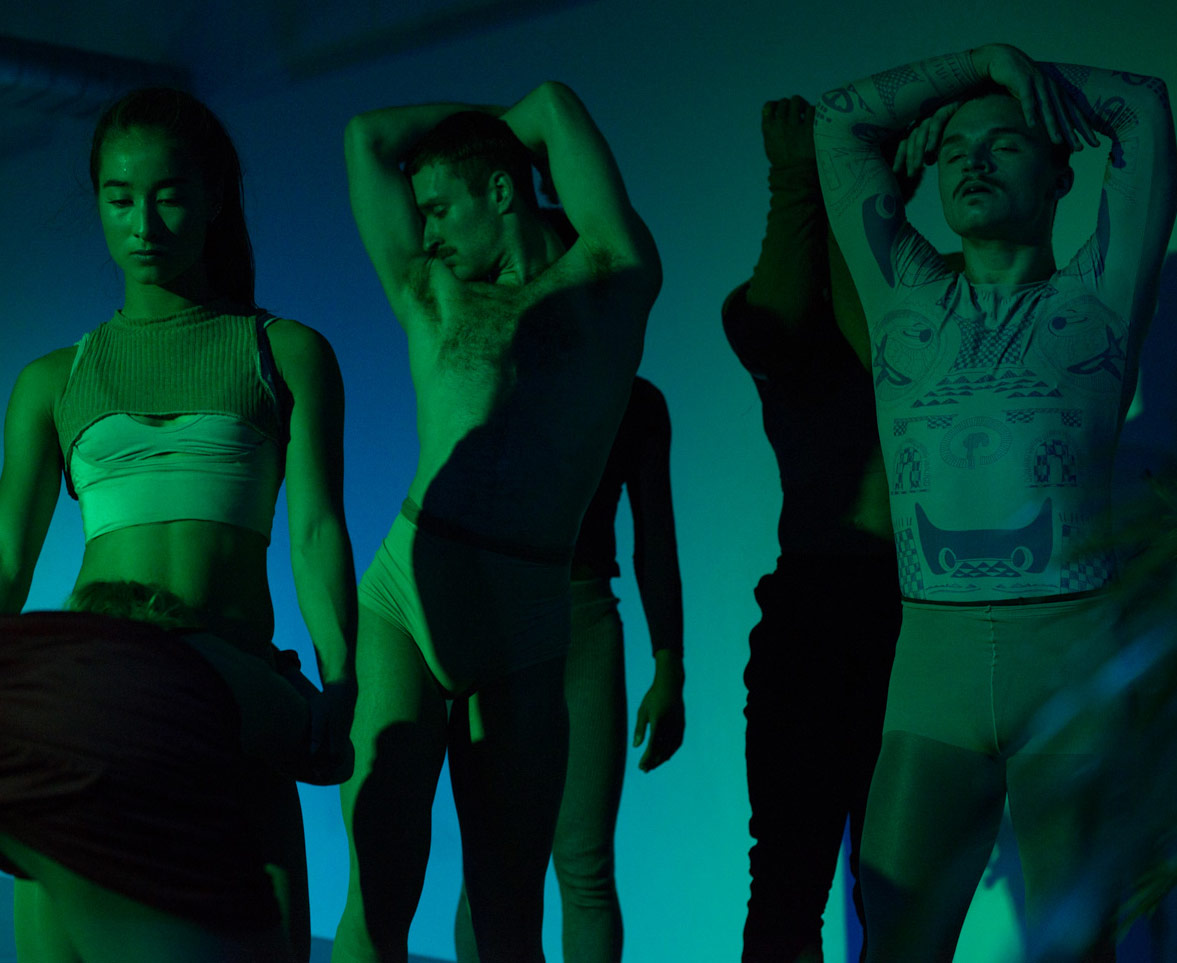 Indeed, as the music video dogma moves from greased-up twerking babes to aesthetic, energetic dance compositions, Blakey's iconic music videos for Florence Welch, MO, and Young Fathers are leading the way. A pioneer of the idea that dance doesn't have to follow a narrative structure, Blakey's contortions instead seek to evoke a feeling and an experience. "With the aesthetic and within the language of the dance, a new narrative is born," Blakey agrees. "But it's maybe a more personal one, and more open to interpretation. I think sometimes people can actually better connect with that. They subvert the story they've connected to something more personal somehow."
Contemporary dance has shouldered its way into the gallery, too. The David Roberts Foundation in Camden has established itself as a patron of the performance arts, with highlights of last year's programme including a multi-sensory experience by Dance Umbrella, from choreographer Laura Dannequin. Presenting a floor of fresh glass and quiet contemplation, the installation sought to exemplify 'The Secret Slowness of Movement'.
The form last enjoyed a heyday like this in the early 20th century, thanks to pioneers such as Isadora Duncan (1877 – 1927) and Vaslav Nijinsky (1889 – 1950), two individuals who are often credited with breaking away from tradition and laying down the foundations for modern dance. "From the start, I have done nothing but dance my life," Duncan once said, tapping into the familiar concept of 'art imitates life / life imitates art'. As visual art was undergoing its own revolution, dance was forging a parallel path, primarily in the way it was perceived; and so hand in hand, dance and art lit the fire of modernity, just as they still do today.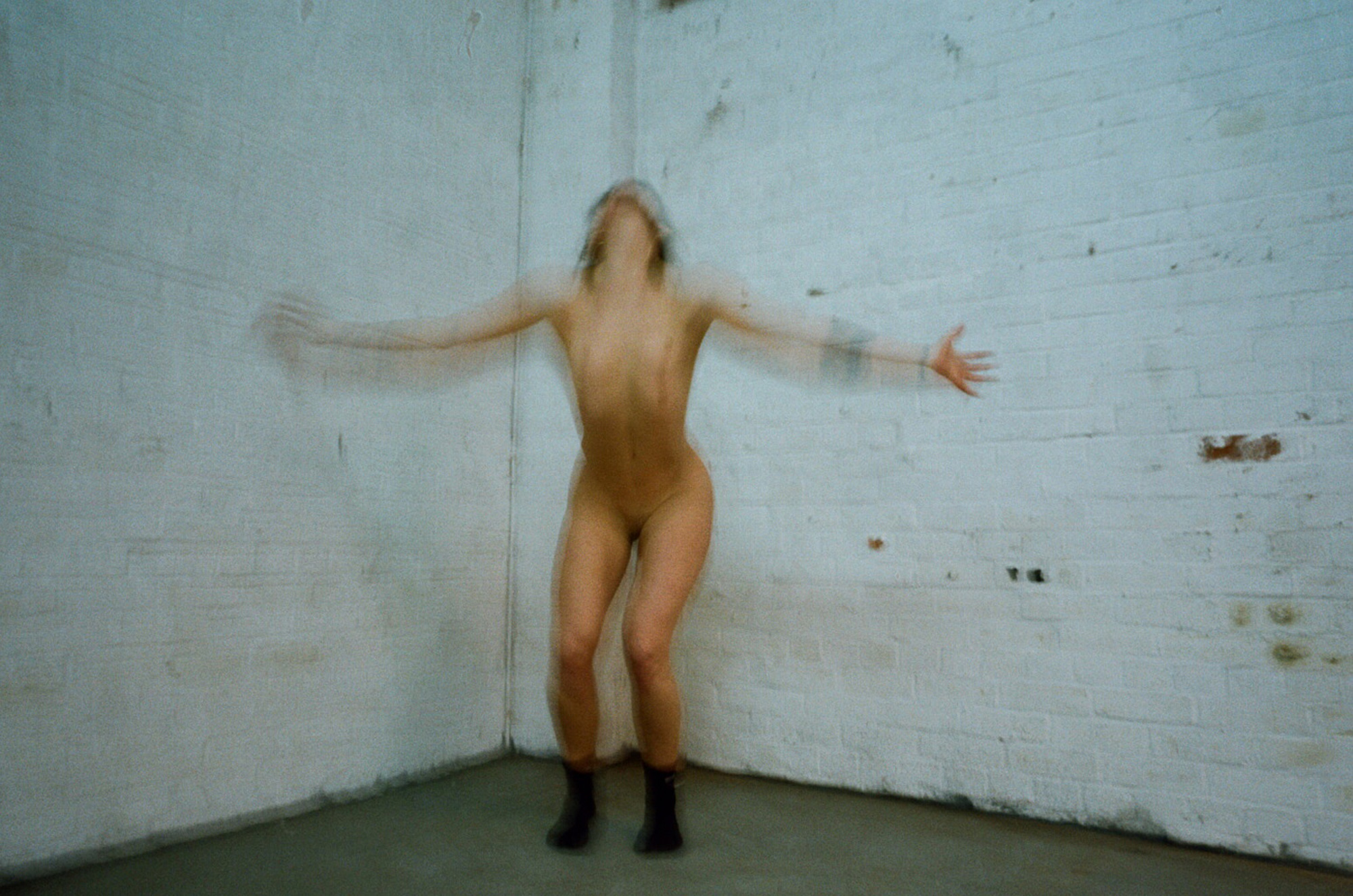 Within the aesthetic and language of dance, a new narrative is born. But it's a more personal one, and more open to interpretation. I think sometimes people can actually connect better with that.
So why is this reinvigoration occurring now? You could theorise that the art world's interest in forms such as VR, video, dance and performance comes from a desire for release from the shackles of the commercial art market. Art for art's sake: an act of resistance against the culture of buy and sell. "I think it's gone so massive in the art world because the more normative dance formats don't allow for new, outside forms," Blakey suggests. "Really it's quite stuck in showing the same thing – Sadler's Wells has been showing the same choreographers for ten years. Although they might show some new things here and there, it doesn't really change, which isn't great. I respect and admire those artists immensely, and that they show regularly, but it means that the dance world is very behind. I think there's so much progressive amazing stuff going on that the art world takes on, which the dance world often doesn't. But in terms of music, I don't know – I think a few key little things triggered it and now it's just kicked off."
So dance is back leading the avant-garde, partly thanks to an art world that is valuing experience over objects. The art powerhouse that is Frieze has taken note, adding a seminar called 'An Introduction to Art and Dance' to their Frieze Academy roster. With a focus on key moments in recent dance history such as Oskar Schlemmer's Bauhaus ballets, Yvonne Rainer and the 1960s Judson Dance Theatre, Robert Rauschenberg's collaborations with Trisha Brown, and even the explosion of voguing, which appears in the work of artists such as Rashaad Newsome, the course is set to inspire a whole new generation. Look too to the ball scene – the underground LGBT subculture in which people "walk" for trophies and prizes – which has roots in New York, but is enjoying a fierce reinvention on the streets of East London.
Frieze isn't the only big institution seeing dance's potential to light new fire beneath art (and vice versa). Back in 2012, Paris's Centre Pompidou ran 'Danser sa vie' , a comprehensive study into the mutual growth of dance and art. And next month, Blakey takes to London's Southbank Centre to reprise her erotic, gender-challenging piece 'Some Greater Class'. First commissioned by the Hales Gallery in Shoreditch, 'Some Greater Class' has been to Berlin, as well as most recently showcasing in London, in collaboration with Marguerite and Vinyl Factory. "I'm collaborating with singer Gwilym Gold and Darkstar, who have both written new music for the piece," Blakey explains. "There will be lots more dancers than in previous shows."
My work exists so much online, and so the piece has developed into a commentary on the voyeuristic idea of viewing things online which can be quite explicit, and how that is affecting our relationships and penetrating our minds and bodies.
'Some Greater Class' shows that dance can be an incredibly powerful medium to explore our most pressing issues today. "I made that work when I was commenting on a part of my life that I felt went deeper into a bigger story of the world," she explains. "It was about how I'd moved from the more normative dance circles to making dance that was more in the commercial realm. My work exists so much online, and so the piece has developed into a commentary on the voyeuristic idea of viewing things online which can be quite explicit, and also not – and how that is affecting our relationships with each other. How we're viewing things online and what's penetrating our minds and bodies. I'm using my language, and my perceived sexy music video language, to make a bigger comment about democratic accessibility in the worlds of art and dance. We're the guinea pigs, in a way. I remember Facebook arriving… I think that we don't know at all the nuanced sort of situation we're going to end up in. It's all an experiment – and I think it's a good time to discuss how I think it's going to delve into our personal lives. That's what I'm doing."
The Southbank production will be one of July's must-see shows in the city, but you won't see Blakey herself on stage – for now. "For the first time last year I performed at Serpentine as part of Park Nights with Jala Wahid. It was a piece of work she'd made and I'd choreographed and we'd worked on together. That was a really new experience for me, because it was the first time I'd performed in five years." "You don't usually perform?" "No. But hey, never say never."
After all, if there's one thing we can safely say about the new wave of dance, it's that rules are there to be broken.