Who doesn't need a Louis Theroux tote in their life?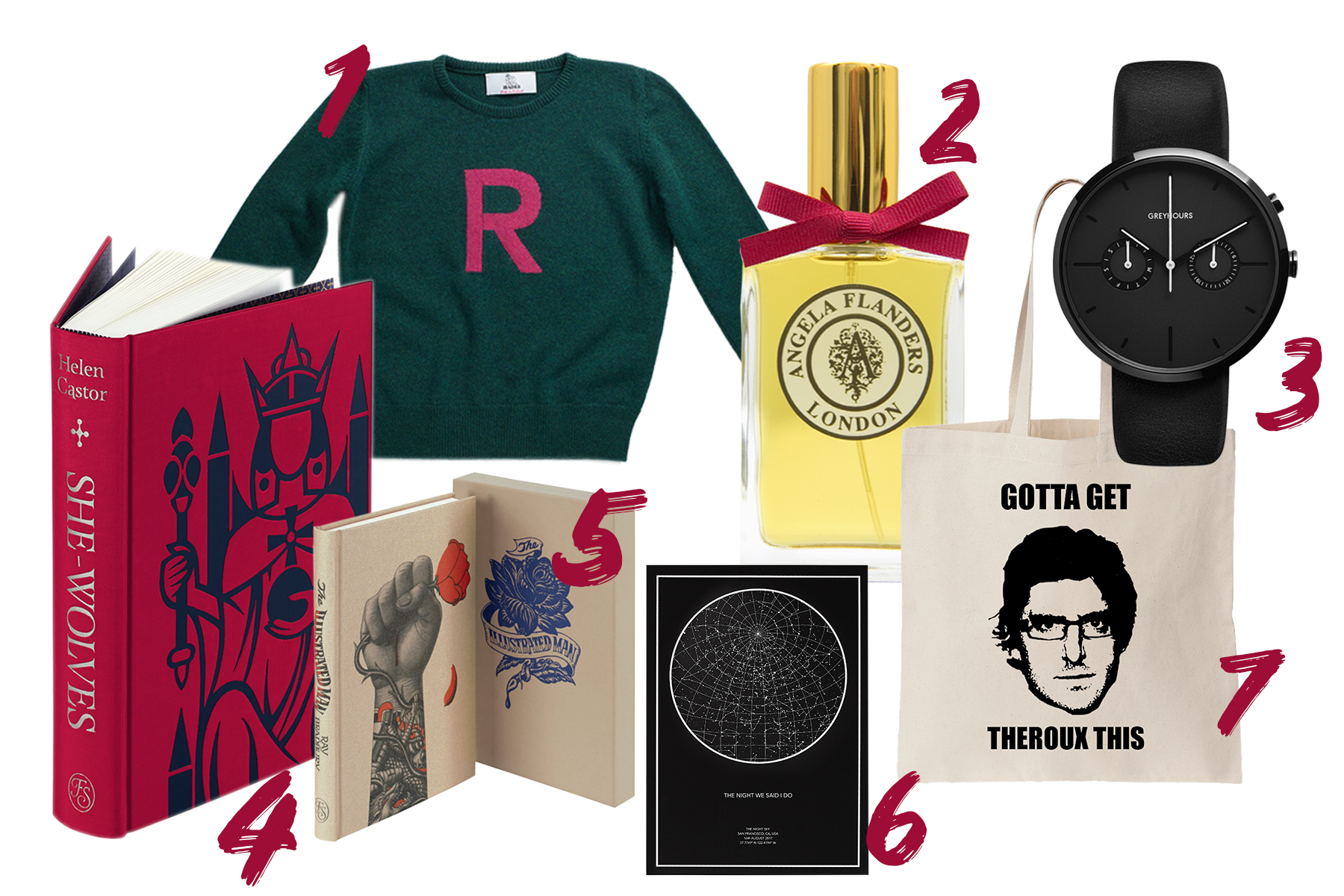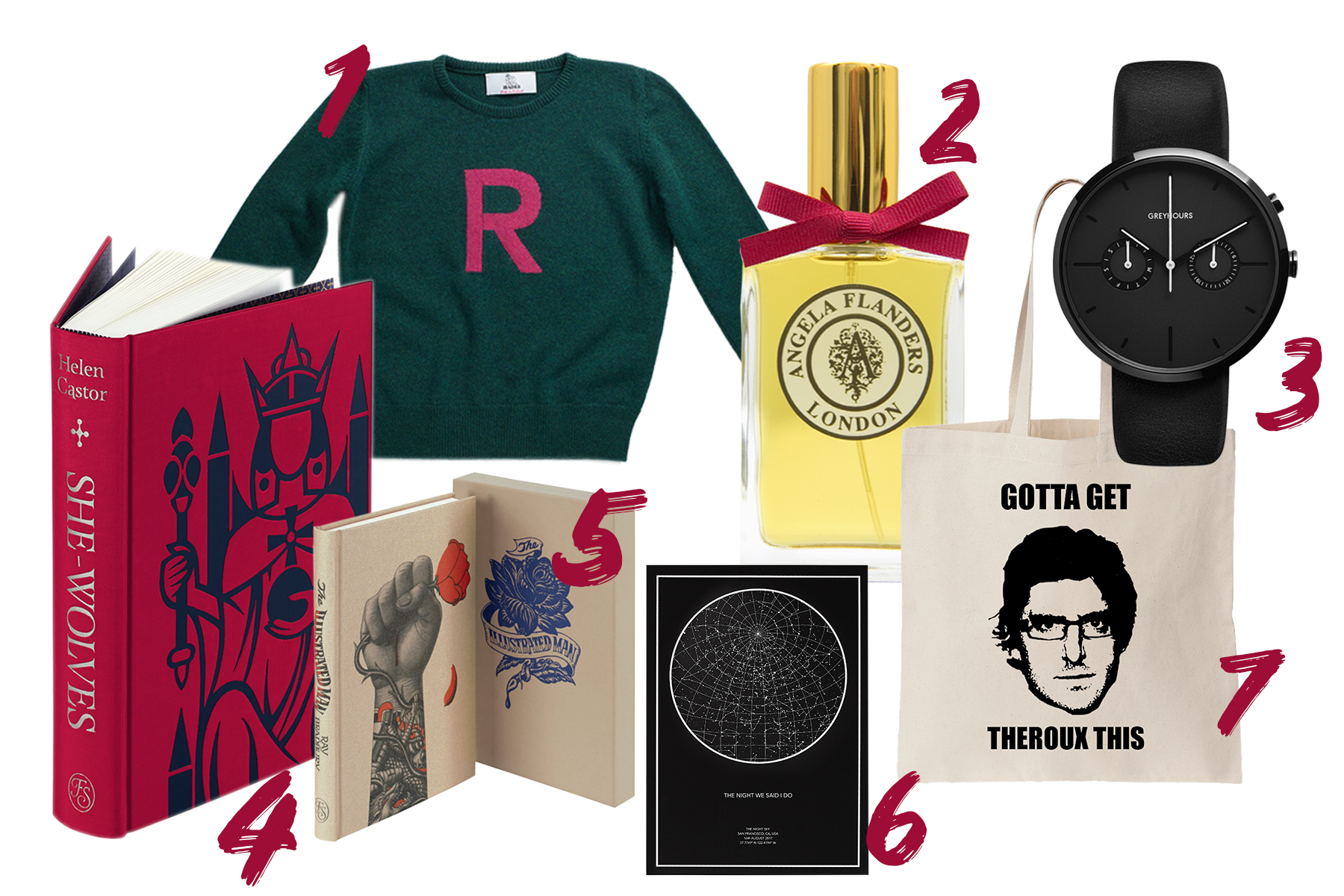 1. Alphabet Jumper, HADES WOOL, £160
2. Columbia Rose 50ml, ANGELA FLANDERS, £75
3. Carbon Watch, GREY HOURS at WESTERN ASSEMBLY, £240
4. She-Wolves: The Women Who Ruled England Before Elizabeth, by Helen Castor, THE FOLIO SOCIETY, £39.95
5. The Illustrated Man, THE FOLIO SOCIETY, by Ray Bradbury, £34.95 
6. Custom Star Maps, THE NIGHT SKY, from £49 
7. Louis Theroux Canvas Tote, HALLION CLOTHING via ETSY, £4.99
I'm no Christmas jumper snob. Quilted baubles? Do it. Twinkly reindeer? More power to Rudolph. But this year, the Dedicated Followers of Fashion in my life can breathe a sigh of relief and expect to find one of Hades Wool's alphabet designs – handcrafted from pure lambswool in Hawick, a TextileTrail town in the Scottish Borders – under the tree.
Since working on The Space Issue, I've developed a penchant for all things intergalactic. I originally came across The Night Sky's custom star maps while trawling through space photography prints for a sci-fi-loving friend, but really these intricate designs, which capture the night sky on a special date of your choice, are so thoughtful that anyone will love them.
For my librarian dad and bookworm step-mum, I need to rustle up more than a paperback. The Folio Society's edition of Ray Bradbury's The Illustrated Man leaps out immediately with its foiled binding and shadowy illustrations. Nonfiction-wise, it has to be She-Wolves: The Women Who Ruled England Before Elizabeth, which charts the lives of four incredible medieval women – a much-needed antidote to the patriarchal, school curriculum variety of history.
In the spirit of supporting small independent business over the obvious big-hitters, I'll be taking a trip to the late British perfumer Angela Flanders' shop on Columbia Road to buy my beauty-loving friends a bottle of Columbia Rose, a fragrance celebrating 30 years of Flanders' work in the iconic flower market.
Gifts for the boyfriend tend to come from Western Assembly's cleverly curated mix of independent European menswear labels. This contemporary Carbon Watch by luxury brand Grey Hours, who specialise in high end timepieces made from rare materials, has the technical goods to back up its subtly expensive look.

Finally, you can never have enough canvas totes in your life, particularly given that they insist on shrinking to the size of a postage stamp as soon as you wash them. For my fellow Louis Theroux obsessives who binge-watched Dark States with me, I present this monochromatic stocking filler from Etsy. Best worn while dashing Theroux the snow (sorry).