Fact-laden and mystery-void, this instalment of the Alien franchise is hampered by its desperation to answer every "who", "what" and "why"
Alien: Covenant, the latest in the gory space saga that began in 1979 with Ridley Scott's seminal claustrophobic horror, had a hell of a job to do. It needed to build a bridge between the beloved original and 2012's confusing Prometheus, a prequel which promised to reveal the origins of the vicious, todger-shaped beasties that caused Sigourney Weaver and pals such racking stomach-pains, but instead just boggled brains with its obscure plot, philosophical meanderings, and unacceptable dearth of toothy terrors. Simply, Covenant needed to make the Alien series fun and exciting again.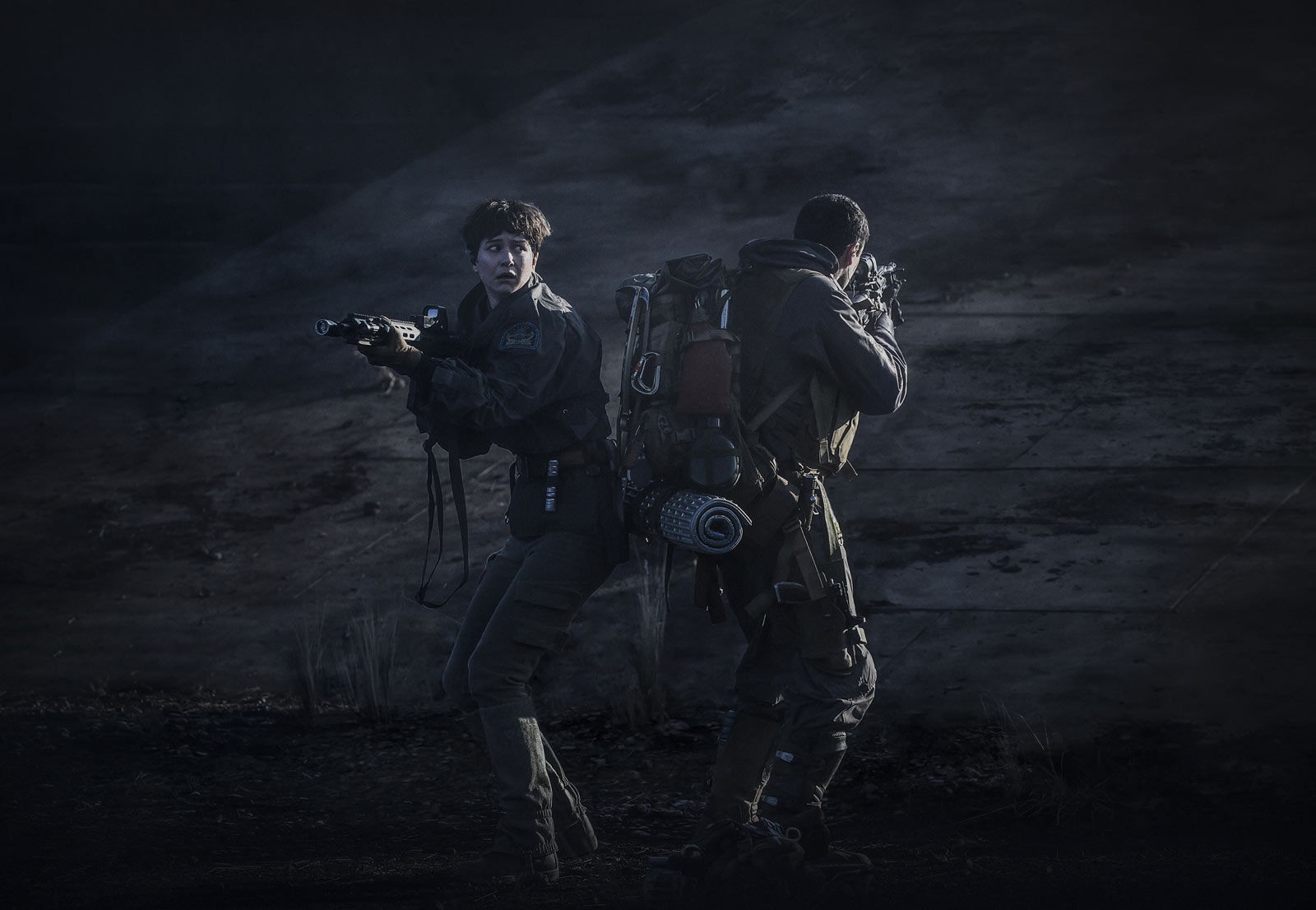 Disappointingly it failed, scuppered by the twin pressures of (a) bringing the series back on track and (b) crafting a monumental creation worthy of a 40-year build-up. The fundamental problem was that, by diving into a backstory that really would have been best left unexplored, all sense of the unknowable threat disappeared like a flailing alien queen jettisoned through an airlock door. Instead of atmospheric, primordial thrills with well-drawn characters worth rooting for, we get meandering conversations about creation, poetry recitals and the threat/promise of a Fassbender-on-Fassbender roboblow that is frustratingly withheld.
The most memorable sequences in the original Alien are insidious moments of strange, Lovecraftian grandeur, charting the characters' uncomprehending steps across the storm-swept hell where they first encounter their doom. An impossibly-proportioned ship looms like a magnificent space-turd, a desiccated humanoid corpse silently guards the mysteries of its lonely ruination, hints of strange infestations and unspeakable horror torture and tantalise the senses. It's this eerie sense of the unknowable, the mysterious and profane, which lingers long in the mind like a pulsating egg, troubling the subconscious with creeping fear and unanswerable questions.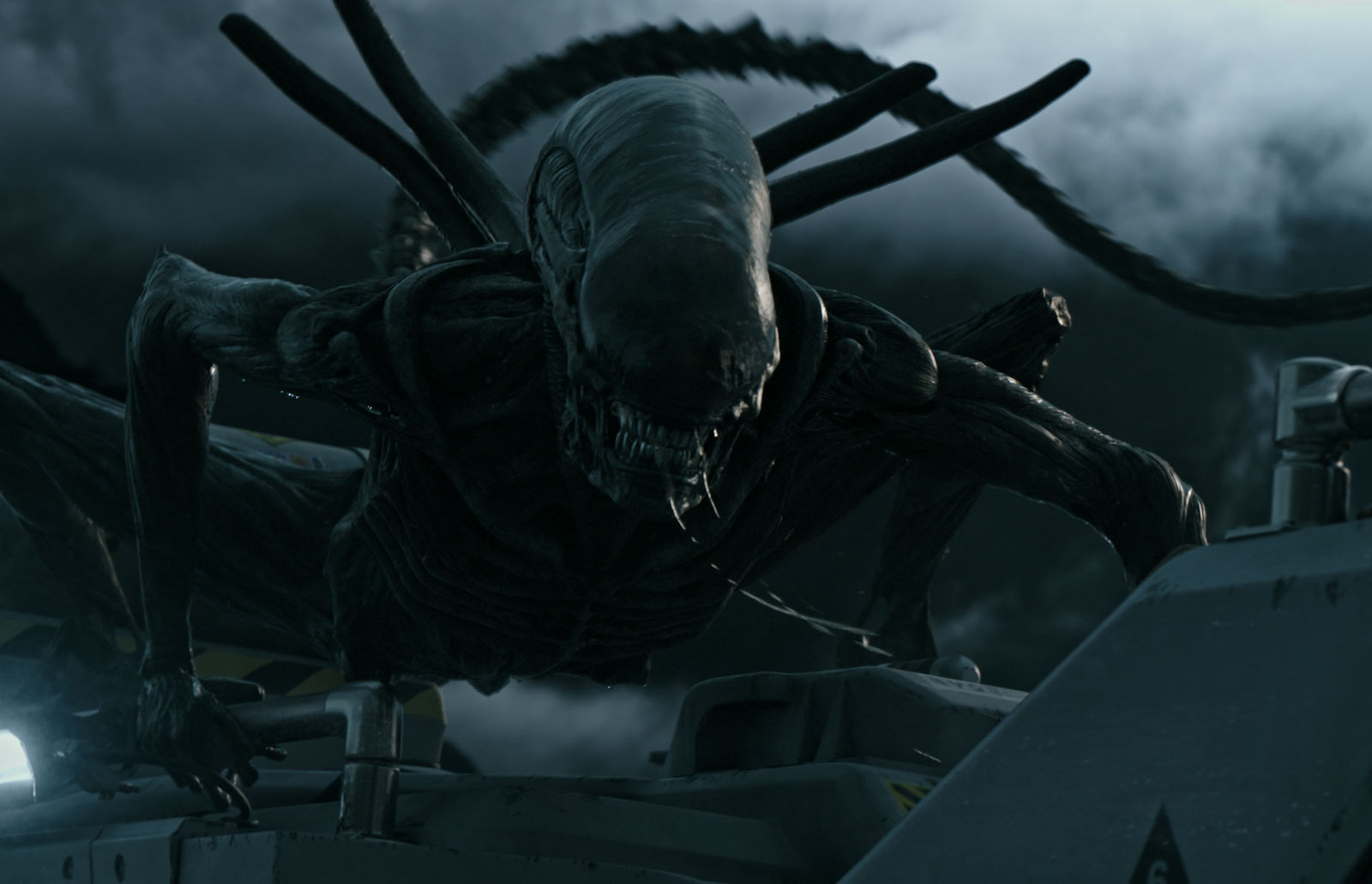 Bizarrely, it's that burrowing fear that Prometheus and Alien: Covenant seek to dissipate entirely by answering the haunting questions that have troubled so many sleepless nights. Ridley Scott, once a master of showing little and telling even less, has undermined his own cinematic subtlety, endeavouring instead to show everything, tell everything. As an origins story, Alien: Covenant is interesting, and it is surprising. But it's never fun, nor is it truly scary, weighed down by an over-abundance of facts, the desperation to answer every "who", "what" and "why", and the portentousness of its heavy themes – creation, (self) destruction, and the human drive to persist.
"Densely packed with backstory, but increasingly bereft of mystery and excitement"
Covenant is far from the only movie series to suffer from a numbing and self-conscious need to explain itself, to fill in its enticing narrative gaps, to build a big picture which is paradoxically both fuller and emptier than the films that came before it – more densely packed with backstory, but increasingly bereft of mystery and excitement. Perhaps the series that suffered the most from this Polyfilla mentality was the Saw franchise, which started life as a low-budget, mysterious thriller and became a nonsensical bloated mess as writers struggled desperately to shoehorn cause, reason and context into every intentional and troubling gap left by the original creators. By the end of the 7th film we knew who the killers were, their motives, their favourite Cornetto flavour and what they had for breakfast every morning. Not exactly Hitchcock's method for building up a sense of dread. No wonder box office peaked with Saw II before crashing to dismal lows with the overstuffed blood boils of parts 6 and 7.
The Pirates of the Caribbean series took its most valuable asset – Johnny Depp's rambunctious, rum-swigging rapscallion Jack Sparrow – and ploddingly explained his oddness away until he emerged as a rather tragically lonely little boy who never grew up (in the last film we even met Sparrow's grizzled dad, played in a piece of conceptually genius but actually dreadful casting by Keith Richards). The 5th film, Salazar's Revenge was released last week and delves even further into Sparrow's history with a digitally-kiddified Depp swashing around on the high seas, further peeling away the idiosyncratic weirdness that made him such a unique and magnetic character. In the Pirates films more always seems to be less, as a sense of jaunty adventure gives way to deep-dive character efforts that are more suited to Manchester by the Sea than a popcorn flick about undead buccaneers. The most insight we get, the less interesting the character becomes, a lesson that could have been learned from the woeful prequels to The Exorcist that reduced Max Von Sydow's shadowy, haunted Father Lancaster Merrin to a dashing, crusading ghost buster.
"Last year's Rogue One: A Star Wars Story aptly delivered us a blueprint of how to add context and answer questions without ruining the mystery and joy of what has come before"
Not all hole-fillers are so damaging though – last year's Rogue One: A Star Wars Story aptly delivered us a blueprint of how to add context and answer questions without ruining the mystery and joy of what has come before. It resolutely focused on its own story, only crossing streams with A New Hope at its very conclusion, building its own separate mythology rather than hanging slavishly onto the Jedi cape of its parent films. It had its own style, its own world-building, its own canvas – broadening and deepening the Star Wars universe, rather than just filling in the blanks that you never wanted filling in in the first place. Whether next year's Han Solo film, which will detail Han's youthful misdemeanours, will denigrate or enrich one of cinema's most beloved characters, only time will tell.
Imagine if MGM had decided to produce a trilogy of films showing Rhett Butler smuggling and schmoozing his way around the Georgia coast to account for his absences during Gone With the Wind. Would that have added to that towering character's swoon-inducing mystery? Would a backwards-looking exposé of Rick and Ilsa's pre-Casablanca trysts have added some much-needed context that classic film? Do we need to see Captain Willard going mad in the Vietnamese jungle pre-Apocalypse Now, or to witness Vivien Ward's early miseries straddling wheezing, sweaty tricks off Hollywood Boulevard? In each and every case, I'd suggest the answer is categorically no – we don't need to know, and in most cases we don't want to know – we've been given the freedom to create and extrapolate these characters and their mysteries in our minds, and every added "fact" tears away at the thrilling mystery and absence at the heart of the greatest fictions.
As Hollywood execs try to tinker and toy with the great legacies they have inherited, we can only hope that the next generation of gifted, imaginative writers swiftly sidestep the temptation to unpackage and demystify those great movies and characters of yesteryear and instead build up a new set of worlds for us to puzzle and wonder over. Unless someone wants to make a prequel to Spiceworld, of course…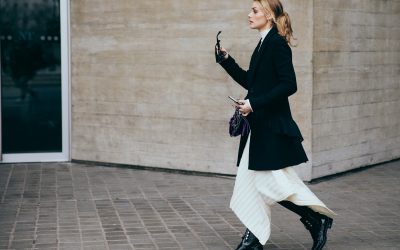 From bloggers to Editors-in-Chief, we round up the best of the street style contingent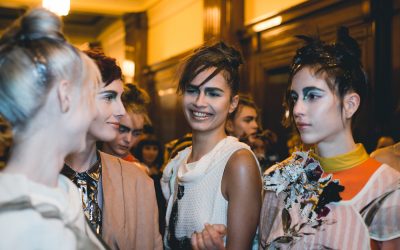 The eco-friendly brand presented a painterly, nature-inspired collection for their second catwalk appearance