The Fashion Editor of Gay Times shares the autumn essentials inside his everyday holdall
Words  Darkwah Kyei-Darkwah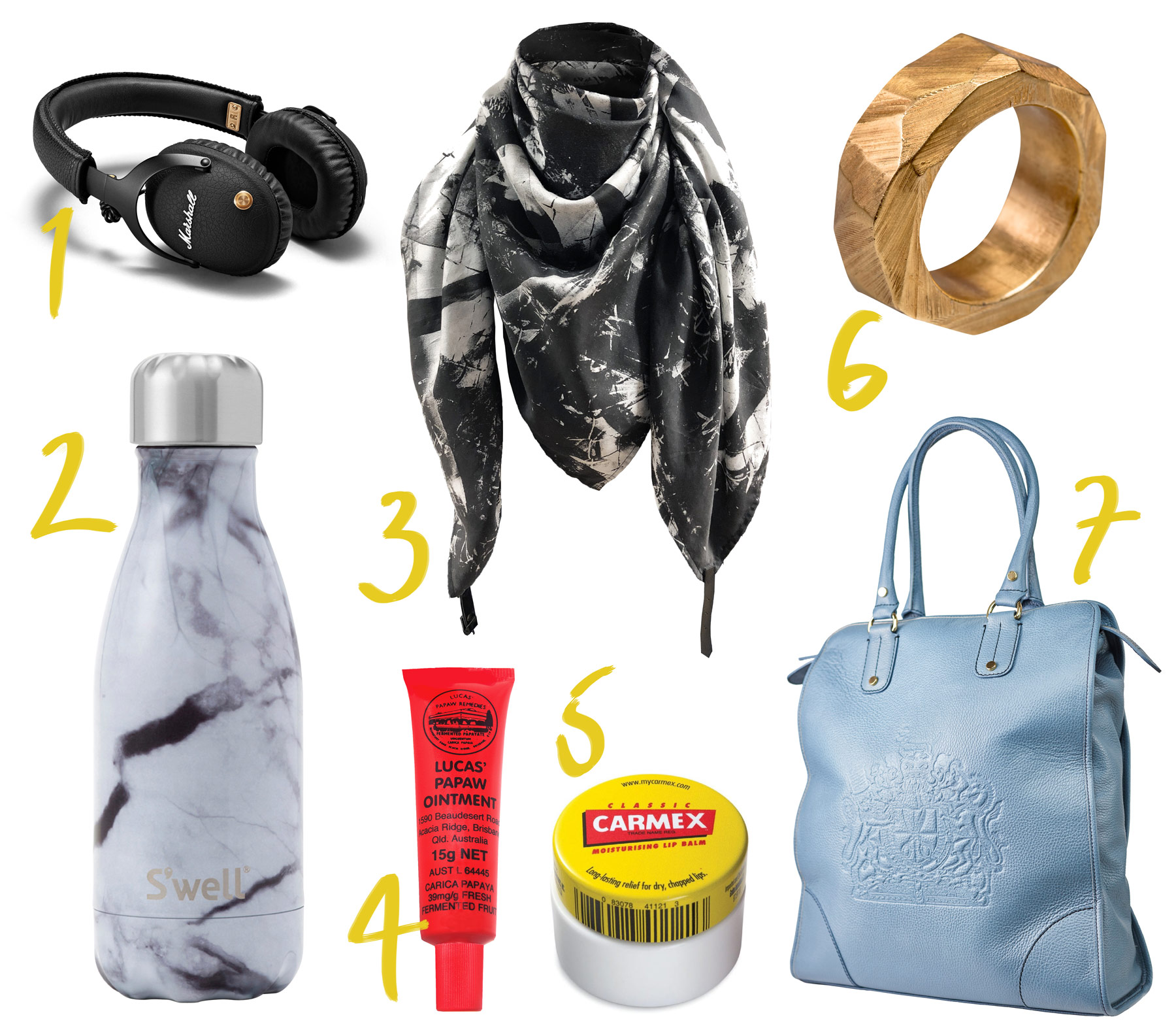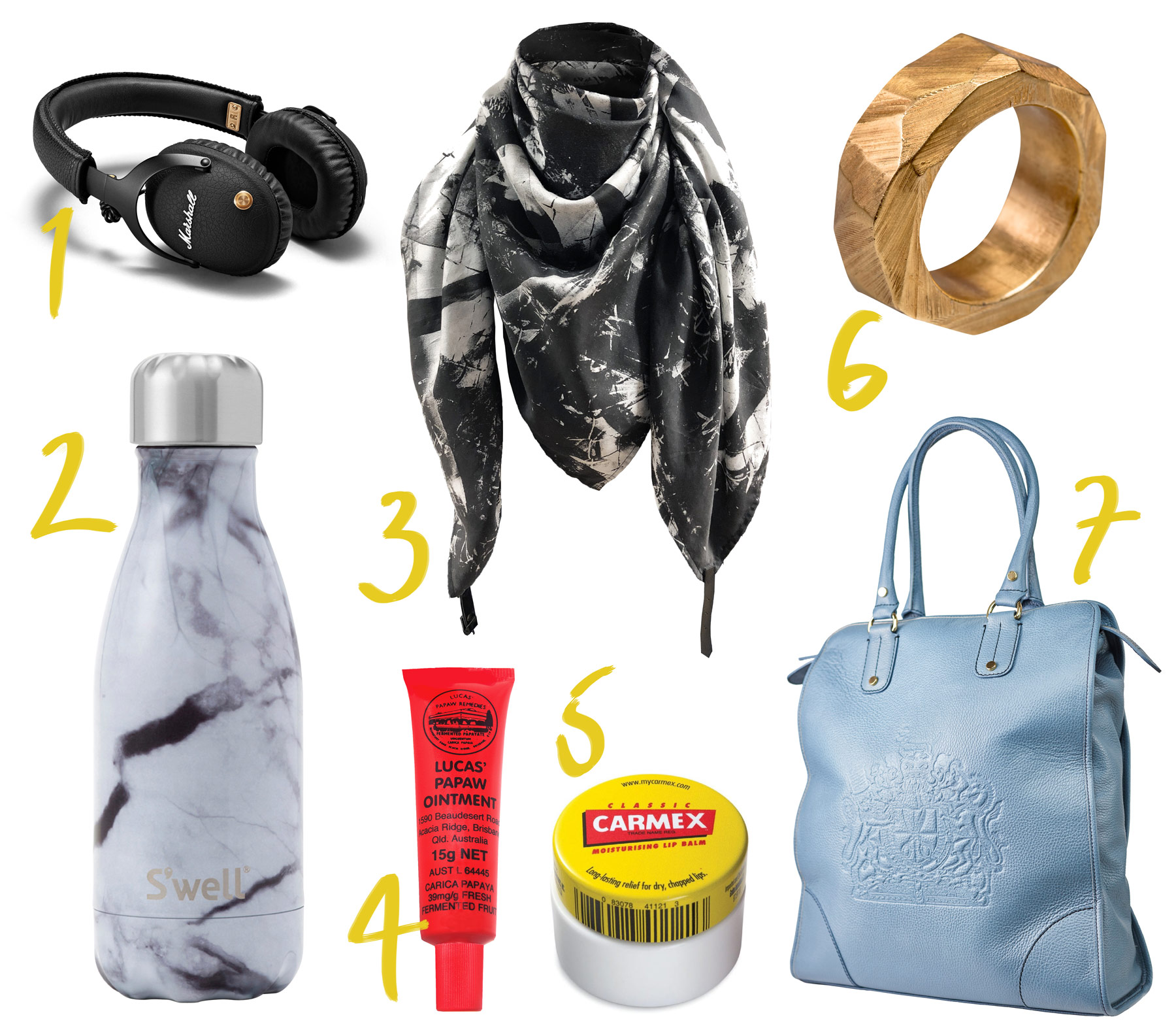 1. Monitor Bluetooth Headphones, MARSHALL, £219
2. Bottle, S'WELL, £45
3. Scarf, PHANNATIQ, (custom-made, POA)
4. Lip Balm, DR. PAW PAW, £6.95
5. Lip Balm, CARMEX, £3.00
6. MONSTA Ring in yellow gold, LINNIE MCLARTY, £160
7. Bag, STEPHEN WILLIAMS, (custom-made, £695) 
As soon as autumn comes around, my bag goes from a fanny-pack to a large holdall capable of storing supplies that could sustain a family snowed in for a weekend (a very chic one, of course)! With the increase in the size of my bag, comes an influx of accoutrements I tote around town with me.
My bag of choice is from Stephen Williams. The leather crest holdall is perfect as I'm constantly on the move – whether it's meetings with PRs, events or just moving through the city at leisure, I've got to be prepared for each and every occasion.
Dry lips are not an option so you'll always find Dr Paw Paw's Miracle Ointment and Carmex in my bag (I use the Carmex as a base and then dab the Dr. Paw Paw ointment on top for an extra glossy lip – you're welcome for the tip). Hydration is also conducive to full and lush lips so my water bottle is always with me. S'well makes them with the nicest patterns and in the nicest colours so obviously they're my go-to!
I get very chilly very quickly, so a scarf is always essential. Mine is from Phannatiq. I love it because it's so large (everyone needs a little drama) and can be worn in quite a few ways.
My general look for autumn, I think can be summed up as: business–casual university lecturer who enjoys the occasional trip to a skate park. Still with me? Good. With that in mind, I have the tendency to carry around an extra tie and pocket square just so I can switch it up. My dad and I both collect ties so they're often vintage. Today, it's a vintage Dior tie. I've been known to change socks to match my tie too. I have a whole range of coloured socks, also from Penrose London so a couple of coloured pairs travel with me too. (Extra, I know… sue me!)
Every so often I like to add a little shine to my look. You know, something to catch someone's eye as you gesticulate. Linnie Mclarty's Monsta is my choice.
Finally, being able to listen to music or LBC (my favourite radio station), or watch The Good Wife on the go, is pretty important to me. So I always have my headphones from Marshall.