The British actress first dreamt of moving to LA aged 16 on a family holiday. Now, she's working with Hollywood's greatest female directors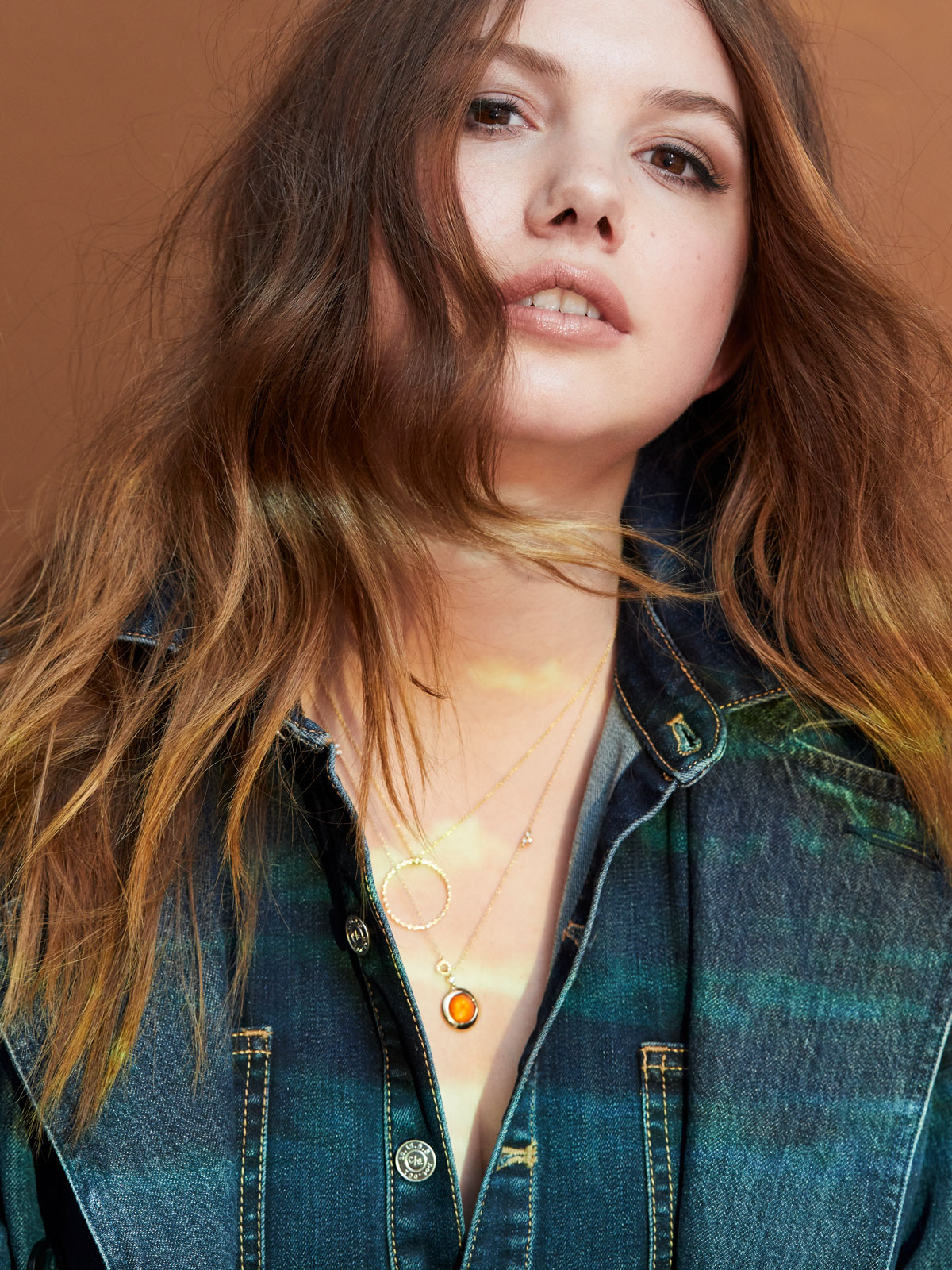 Sometimes it's hard to be a woman. Especially if you happen to be a character in hit HBO show Game of Thrones, where according to online site Factinate, 64 percent of the female characters have been killed off in the series so far. That British actress Hannah Murray's character Gilly, an impoverished 'wildling', has made it to the eighth and final season makes her rarer than dragon's teeth. Understandably, she's not sure how long it will continue. "I obviously can't say anything as to how far I make it through the season itself," she says over the phone from her home in LA, where she has been living for the last year. "It's really exciting, and I didn't have any idea when I joined the show that I would be involved for so long!"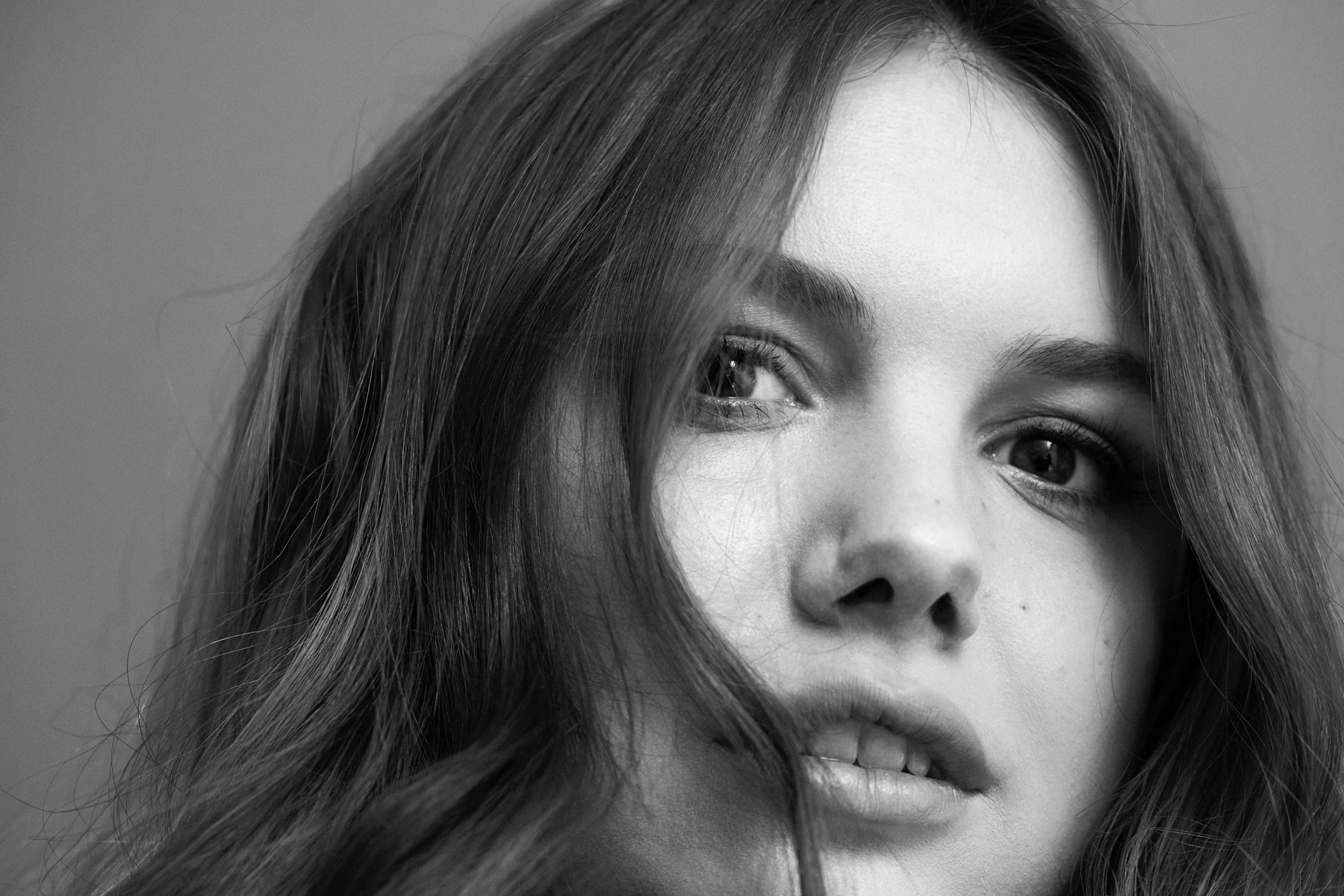 LA life suits Murray, even though she doesn't drive ("the whole car culture thing can be a bit challenging"), but she loves to get out into nature and go hiking. "A lot of people, when they think of LA, they think of Hollywood and the industry. I don't feel like I am overwhelmed by that where I live. It's very down to earth and I like how outdoorsy the culture is here."
Part of her always knew she'd end up in La La Land, despite being born in Bristol to academic parents. "The first time I ever came to America was at 16 and it was our family holiday," she recalls. "I told my parents, 'Oh, I'm going to live here one day.' I can still remember my mum saying that I wasn't appreciating that it was this special thing to be here. She said, 'This is the only time you'll get to come to Los Angeles'. I was like, 'Well, obviously it's not because I'm going to be an actor and I'm going to live here!' On the other hand, she also remembers crying herself to sleep, because she thought that being an actor was so impossible a goal, and it would never happen. "I'd flip-flop between thinking I was going to be hugely successful and it was going to be super easy, which was obviously wildly inaccurate, and thinking that it would never ever happen at all, which also turned out, thankfully, to be inaccurate," she says, laughing.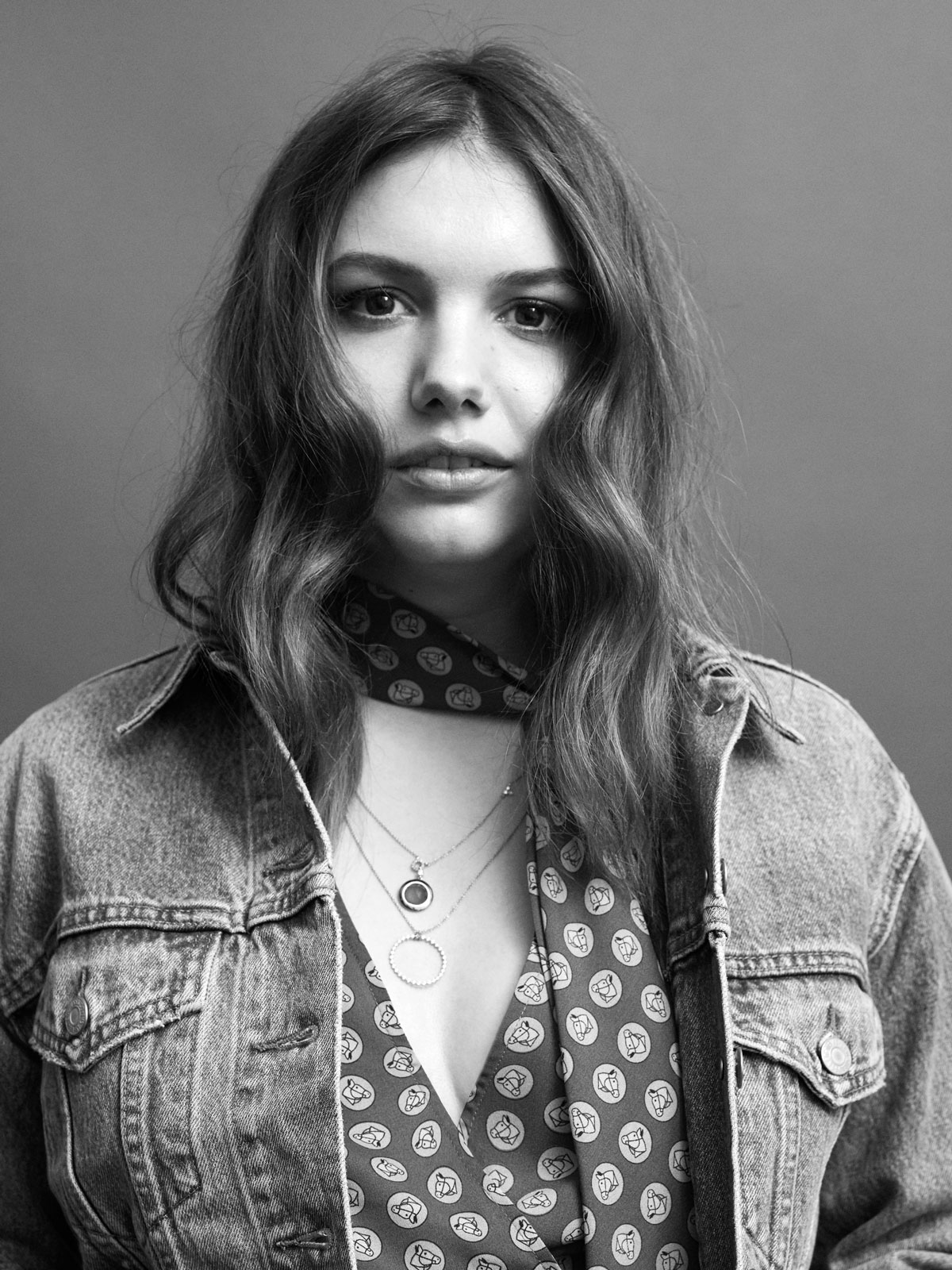 Image Right
Denim jumpsuit, FRAME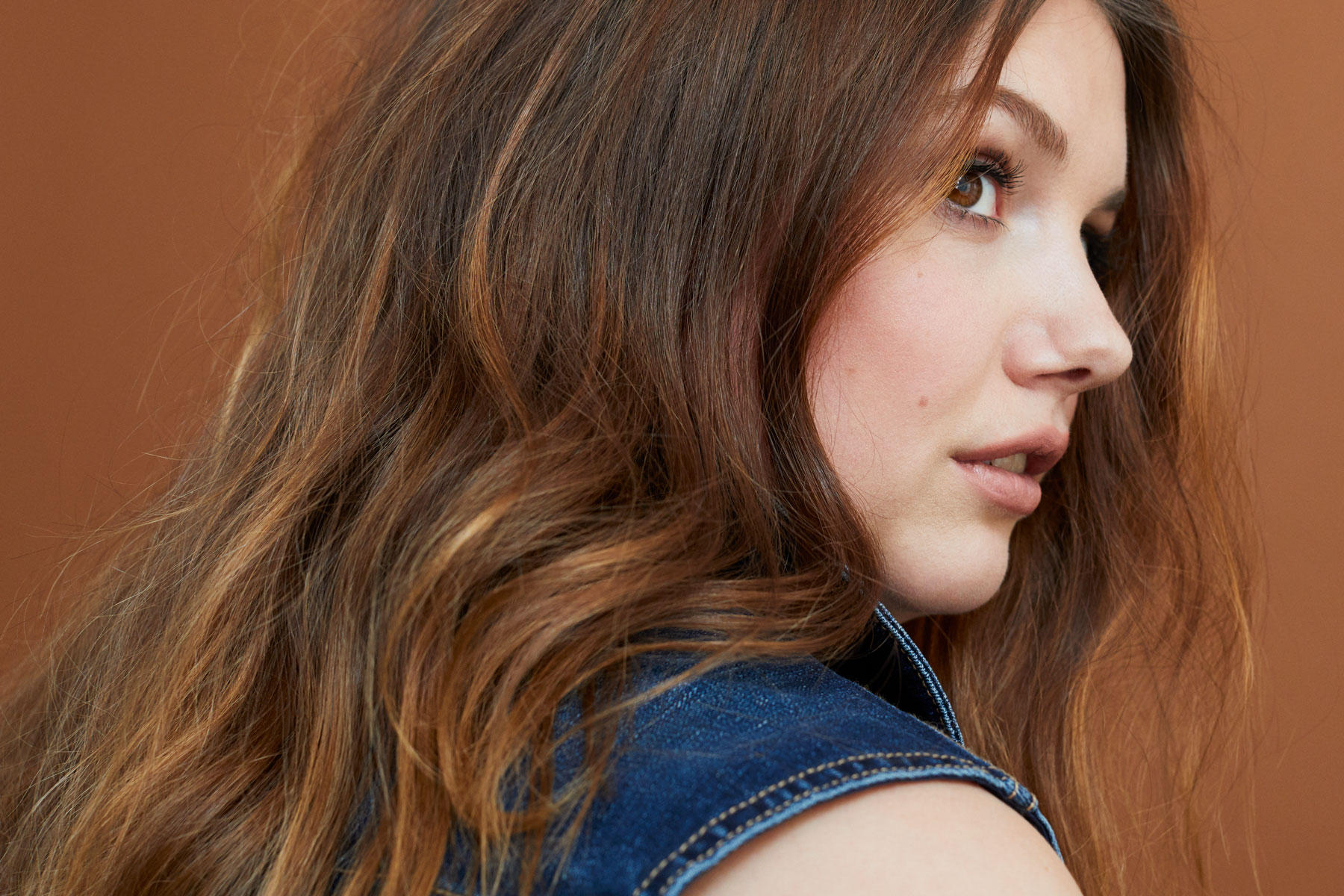 She says these moments of strong self-belief were countered with moments of despair because she didn't know anyone in the industry. "There was no one in my family remotely connected to film or TV or theatre." She got her big break when she auditioned for E4 teen drama Skins aged 16, landing the part of ditzy, tragic Cassie, who is consumed by an eating disorder. "When Skins came along that was a real blessing that changed everything, and suddenly made all kinds of things possible. I don't know what I would have been doing if it hadn't come along, because I didn't have a huge amount of faith otherwise that there was any way for someone like me to get into the industry."
Even so, Murray followed her parents into academia and graduated in English Literature from the prestigious, but some might say stuffy, Queens' College at Cambridge University. She joined Game of Thrones aged 22, and now 29, she reflects that the show spans a "significant period" of her life. Since graduating she feels she has opened up more. "I think I have become more social and more outgoing than I was when I was 22. I was much more a 'head buried in a book' person when I had just finished university. I thought I wasn't a social person; I was a bit of a loner," she confides, "then I realised more and more how valuable my friendships were to me, and how much time I wanted to invest in them."
She's close to the rest of the cast, particularly co-star John Bradley who plays her on-screen love interest Samwell Tarly, an aristocratic, shy, and overweight scholarly type. "To grow alongside the rest of the cast and have that long-term work relationship, particularly with John Bradley, has been very special. The people I met are my favourites in the world – I'm really happy to go be a part of it," she says.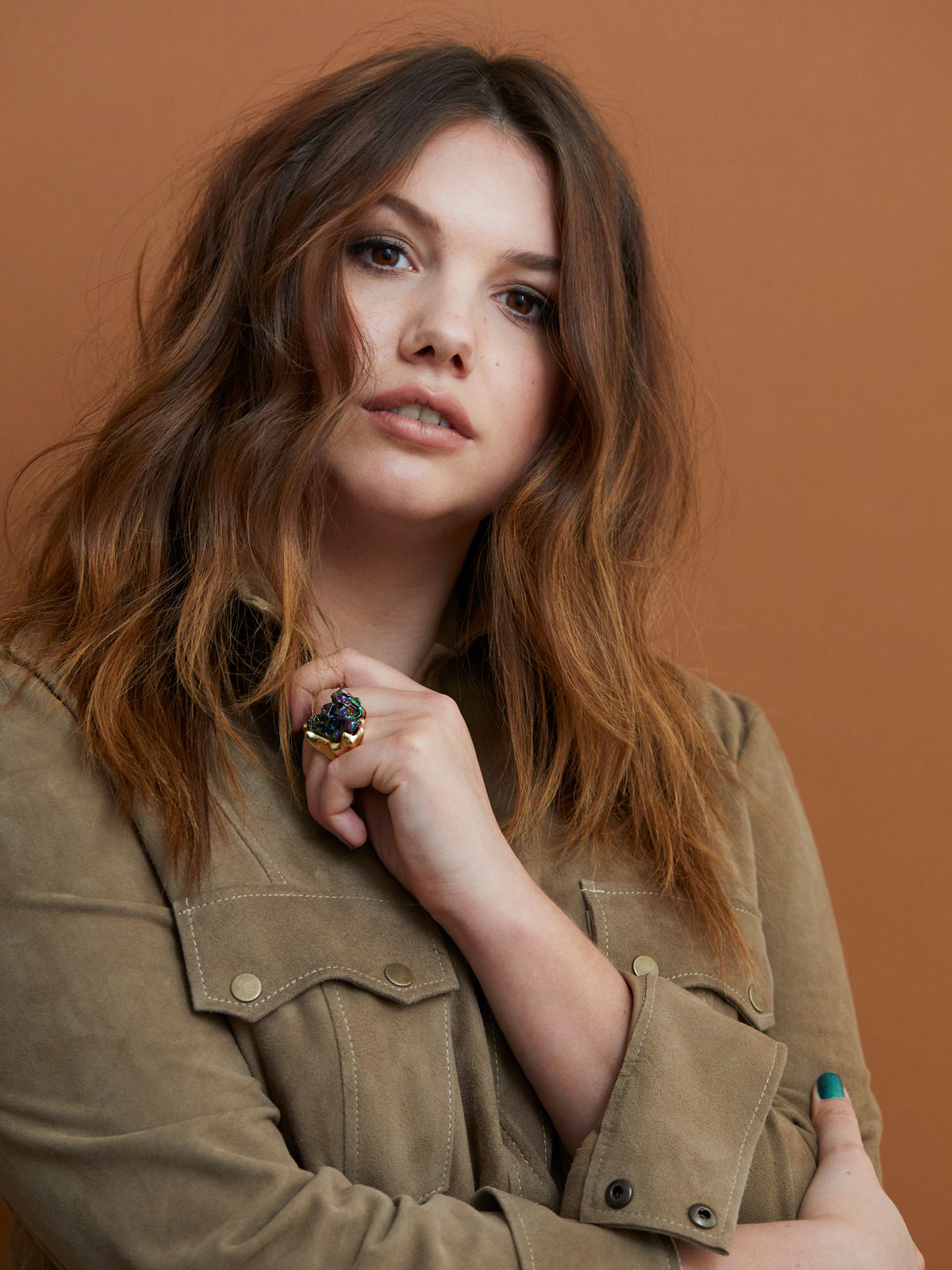 Unusually, Murray's transformation into mega Hollywood actress has made her less highly-strung, not more so. "I definitely I feel a lot more confident than I used to, and a lot less neurotic! I'm better at letting stuff go than I used to be, particularly when it comes to work. I used to be so 'in my head', just about the quality of my work."
Murray's character Gilly has also changed immeasurably over the seven seasons. In typically dark GOT fashion, Gilly was pregnant as the result of an abusive, incestuous relationship, when she was introduced in season two. "She had absolutely no freedom, no options. She was in this incredibly dire situation and she had never experienced love, she'd only experienced abuse, whereas now she's in a healthy, loving relationship," Murray explains. The actress made the conscious decision never to smile for the first few seasons. "I felt like she just didn't have any joy and she didn't have any reason to that I could imagine. Those muscles in her face had never been exercised, and then gradually, smiling was something that I brought in, I think around season four. The body language, the physicality, everything that I use to play her has really transformed over the seven seasons that she's been on the show."
The love of sweet Samwell Tarly changes Gilly from a girl into a woman. Murray is touched by the dynamic, "they respect each other's vulnerability, and they are very tender with each other." She recalls a scene where director Alik Sakharov used a metaphor to help explain the relationship: "'You're like two birds with broken wings but when you come together you realise for the first time that you might be able to fly.' That for me was such an amazing way to describe the relationship, and that's what we've seen over the course of the series – we see them together, learning to fly."
"The first time I ever came to America was at 16 and it was our family holiday. I told my parents, 'I'm going to live here one day.'"
Murray has a knack for playing troubled innocents. There have been other projects during her stint on the show, notably Bridgend (2015), an English language Danish drama based on the real life story of multiple suicides among young men in Wales in the late 2000s, for which she garnered multiple award nominations and wins, including the trophy for Best Actress at the Tribeca Film Festival. In The Chosen (2016), which is about the final chapter of Leon Trotsky's life, she dusts off her American accent as Sylvia Ageloff, an ardent Trotskyite who unwittingly becomes a pawn in his murder. Her next feature length was 2017's critically acclaimed Detroit by director Kathryn Bigelow, the first woman to win the Academy Award for Best Director with The Hurt Locker.
Due for release later this summer is Charlie Says, based on the life and crimes of Charles Manson and his cult in the late 60s. Murray plays Leslie van Houten, who is currently serving a life sentence (downgraded from the death penalty) for her part in the murders of Leno and Rosemary LaBianca. The film is based on the book The Long Prison Journey of Leslie Van Houten by Karlene Faith, the feminist, writer, scholar, and human rights activist who, as a graduate student, attempted to unravel the mystery of Manson's control over his women. "She was really instrumental in the 'un- brainwashing' of them," says Murray.
The film is directed by another great woman, Mary Hannon, best known for American Psycho. Murray describes working with her heroes Hannon and Bigelow as a "dream come true". There were similarities in their style of direction too, "they both have a very gentle authority in the way they direct. They're really in charge of their sets, but there's no aggression or shouting," Murray says with admiration. "They're both incredibly sweet and incredibly polite and lovely to everyone, and make everyone feel wonderful and respected and trusted."
Their nurturing style of leadership encourages talent to flourish. "That's what I'd say I really learnt from them: to have more faith in myself, because they put so much faith in me – in casting me and then letting me do my own thing. That was such an amazing privilege, to have so much freedom to try things out, and fail and explore."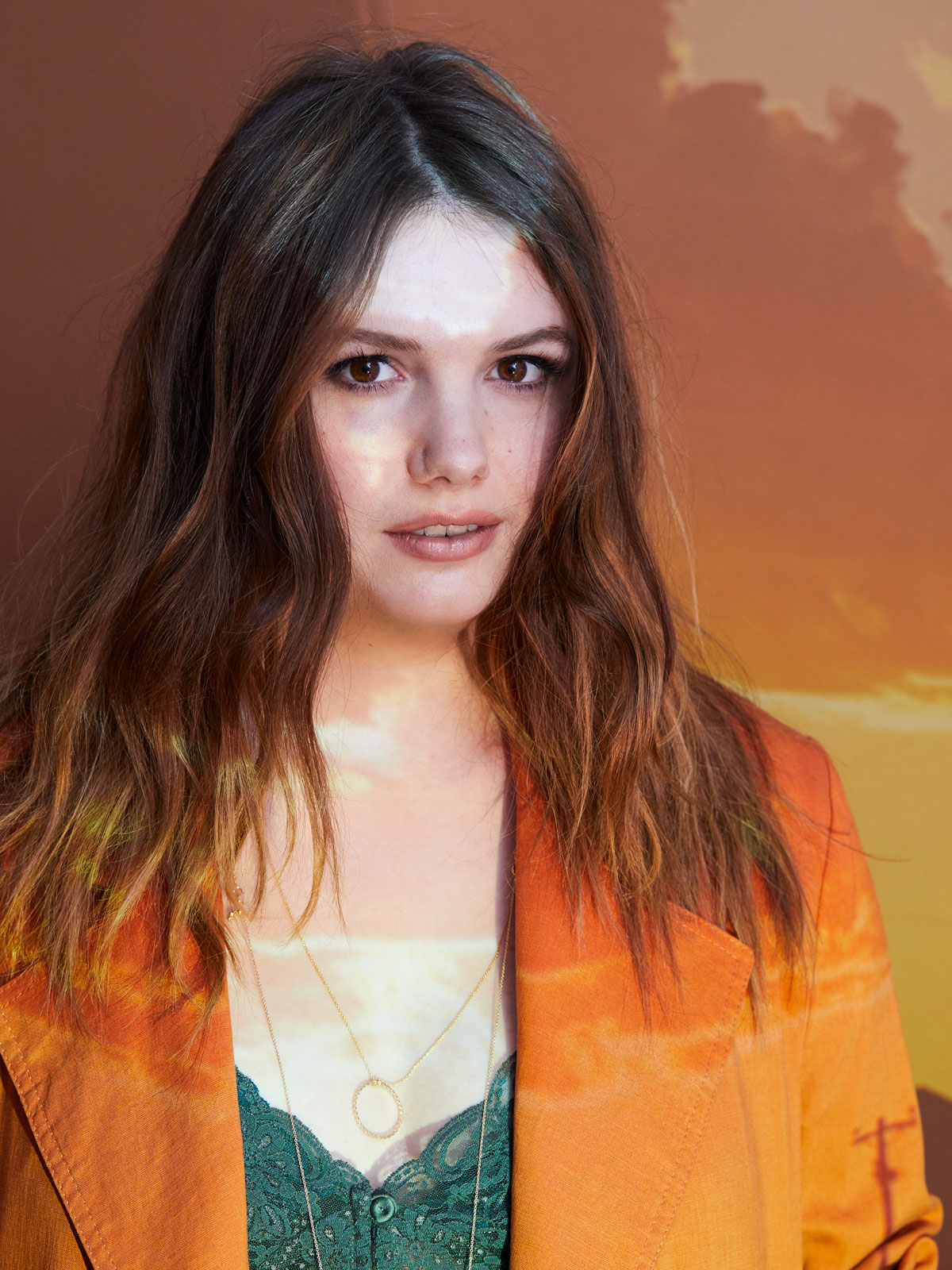 Charlie Says, her latest film, is also based on real people, though this time it was different. "The process is very different for each individual character." When she was working on Detroit (based on the 1967 city riot, following the killings of young black men by police), the person her character was based on was on set with her every day: "I was able to ask all the questions I needed, whereas in this situation they knew I would not have contact with Leslie." She praises scriptwriter Guinevere Turner's writing. "Guinevere's script was so wonderful and it made me really empathise with Leslie when I read it, so I felt like I had this kind of 'emotional in' that was quite straightforward in some ways. In the end I felt it – I felt l like I cared about her."
It's a testament to Murray's skills as an actor that she can deliver such a nuanced portrayal. "People don't always find it easy to access what she [van Houten] does, but I did feel like ultimately I could empathise with her. That, for me, is kind of why I do what I do and why acting is ultimately important to me, or useful in the world."
This intelligent approach to her craft is surely what will make the film a cult classic.
Game of Thrones season 8 airs 14 April on HBO
Charlie Says opens in US theatres 10th May, UK release end July