From female empowerment to life on the road, PHOENIX gets the lowdown on what matters to AlunaGeorge's frontwoman
Words  Maddy Reid
Photographer  Diana Gomez
Stylist  Santa Bevacqua 
"Hello!" the euphonious voice of Aluna Francis chirps down the phone. I'm taken aback by her enthusiasm as LA is only just waking up, but Francis' sunny disposition strikes a chord with our hotly colourful shoot a few weeks earlier, shot on location in the sun-baked Californian city. With her imposing 5 ft 11 frame and mane of glossy curls, flanked by palms, cacti and cerulean wood cladding, the British singer is a vision of beach-blown beauty – but she hasn't just been holidaying, she's been working hard with bandmate George Reid on completing their third studio album.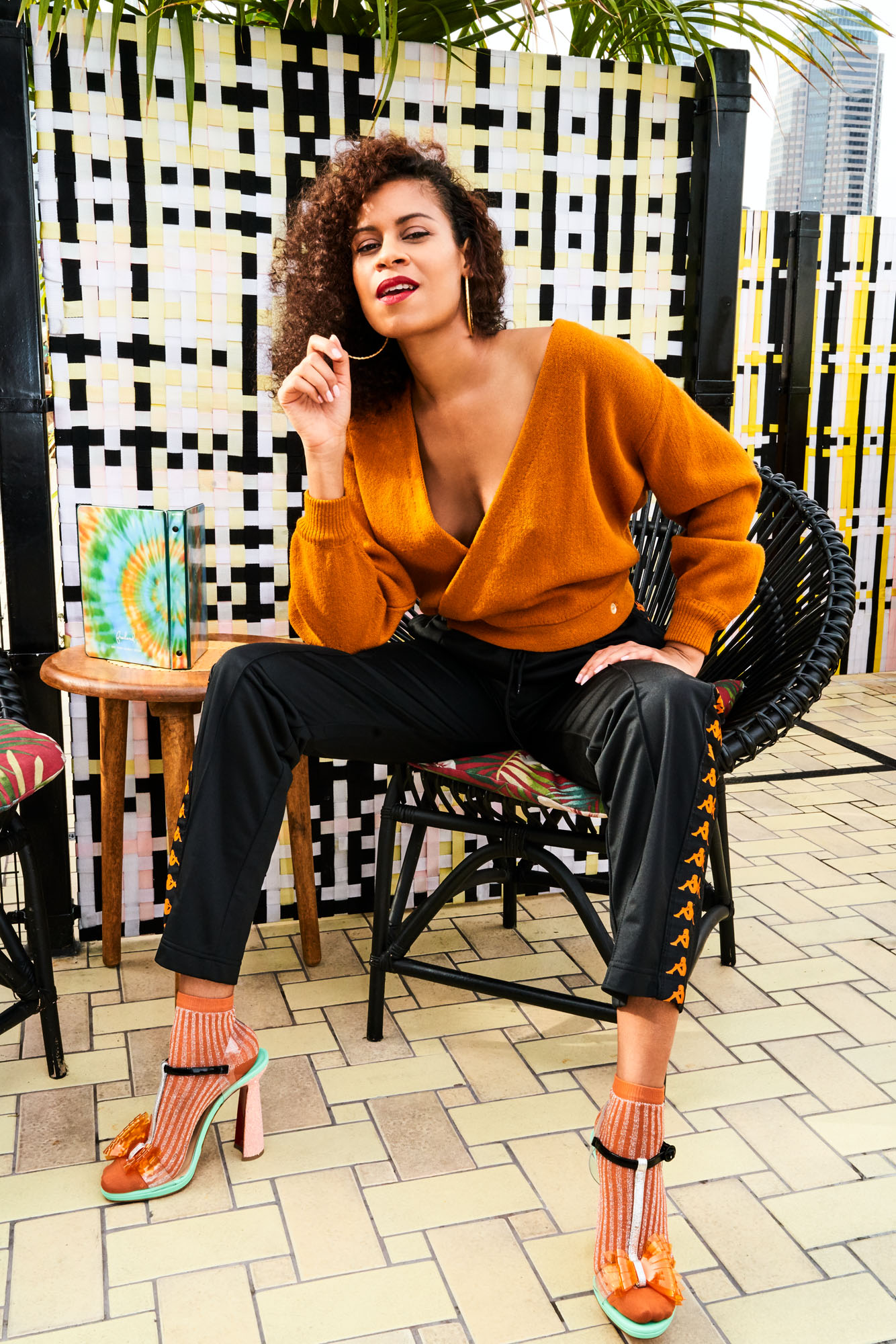 Since the 2016 release of I Remember, the electronic music duo's critically-acclaimed sophomore record, AlunaGeorge's brand of future-proof synth-pop, combining elements of R&B, garage and avant-garde hip-hop, has taken them around the globe. The pair have toured extensively, performed numerous sold-out shows and headlined international festivals including Popland and Fauna Primavera. "2017 felt very much all about the live shows," explains Francis. "It was pretty much all-consuming and by the end I realised that me and George really hadn't had any time to get into the studio, so by the end of the year we had barely any music. We had a chance to do one session together and looking at those songs we felt like this was the starting point for a really cool set of music, so that was our aim for next year."
As well as their own shows, the band supported super-group Coldplay on the European leg of the A Head Full of Dreams tour, which the 30-year-old talent admits was a challenge: "I would get out there every day to a fairly empty stage and would have to try and fill a stadium with myself and two boys on instruments with no production whatsoever. There was one show where I managed to make a stadium feel like a living room, and for me that was a huge achievement."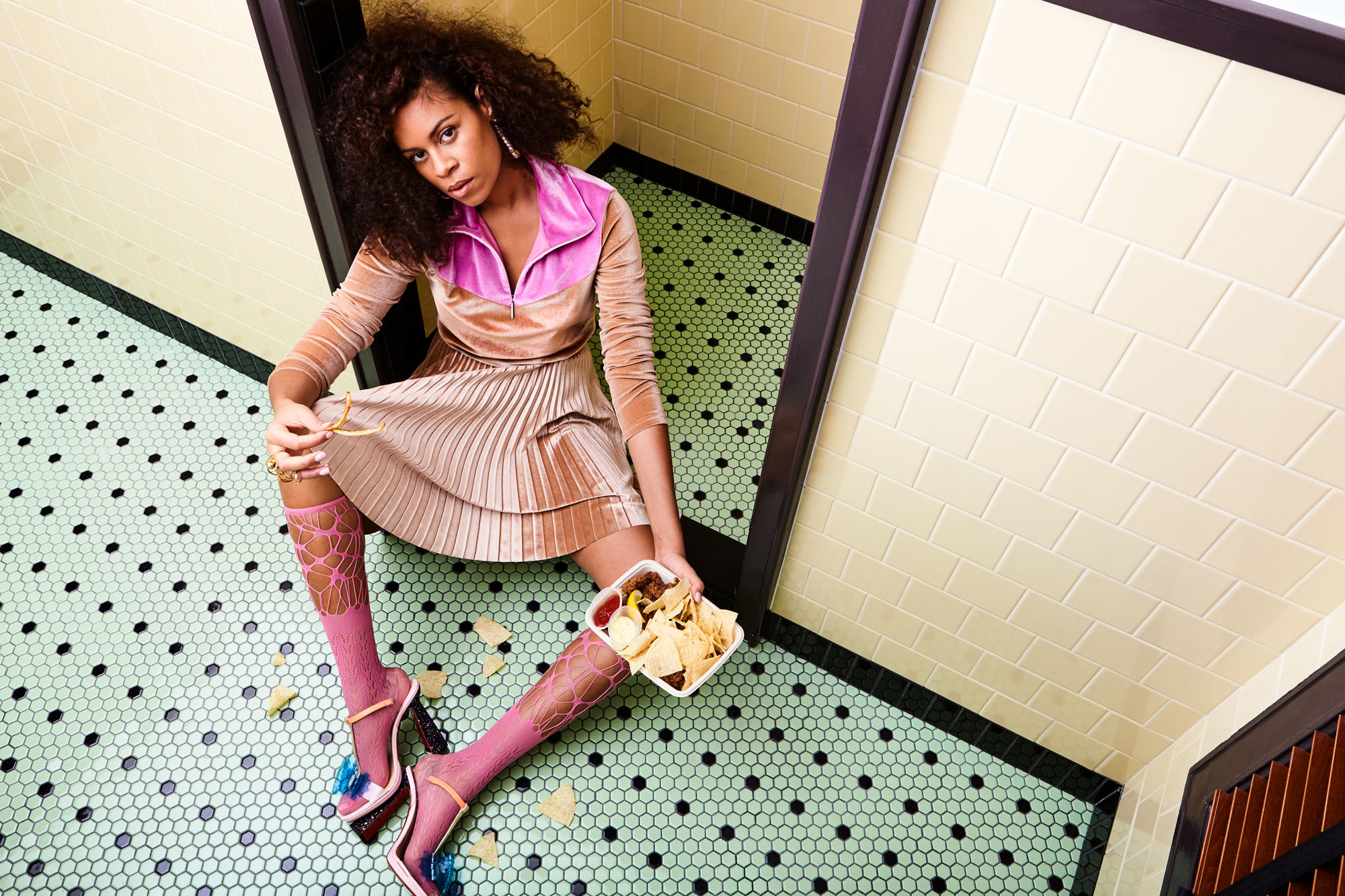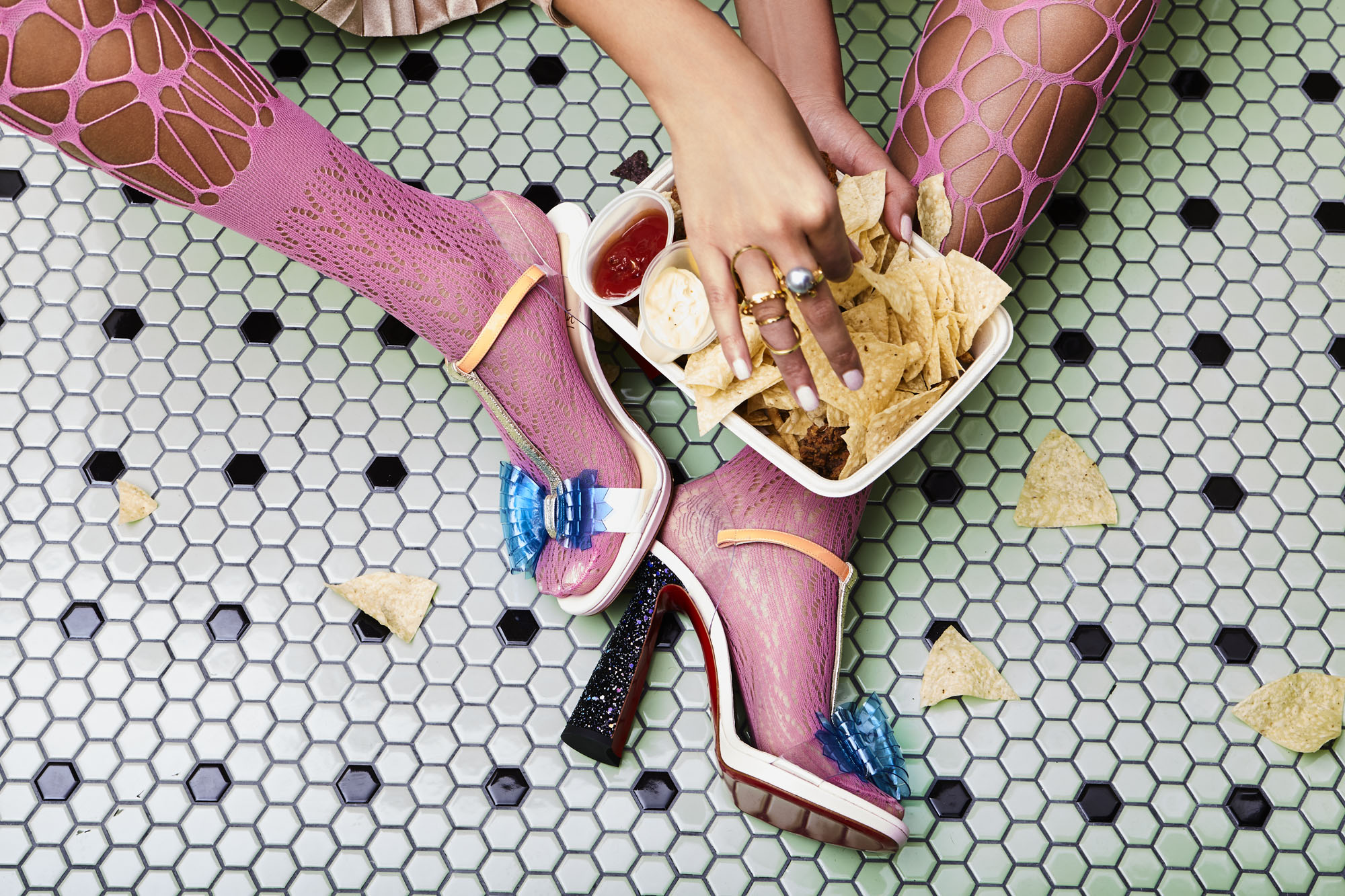 I Remember chronicles Francis' recovery after a difficult break-up and the can-do attitude she developed from moving on. It's hard to imagine the brightly upbeat musician as heartbroken, but fans have related to her raw sincerity, delivered in her signature honeyed, textural vocals. "Recovering from relationship wounds takes up a lot of people's time and you are very lucky if you've managed to do it, it's a massive achievement in life," she says. "And of course, you find a bunch of other things to focus on, which is really nice, so I think that moving on to this next album I was writing about other things that really interested me."
I know there are girls and boys out there that need to hear a story that makes them feel less alone. That is really what drives me, because I was that kid.
The experience of recording I Remember inspired Francis to refocus her attention on her lyrics for the upcoming album, whose working title is Champagne Eyes. "I wanted to do a concept album for my lyrics because I've never done it before," she explains. "We've added an extra step to our process, which was to really concentrate on the writing on its own, and only go into the studio and produce those songs after we had given the writing the real focus."
This year the synth-pop pair has fitted writing and recording sessions around touring Jamaica, Miami and New York, and the effects of jet-setting are starting to seep into their sound. "We must have been inspired by some of the Baile funk beats that are happening in Brazil, but we didn't use them in an overt way," says Francis. "We really immersed ourselves in that beat and when we were writing a variation on them that theme came out. There are a couple of tracks, 'Champagne Eyes' and 'Bad Gal', where you can really feel a different kind of rhythm happening that you maybe haven't heard before."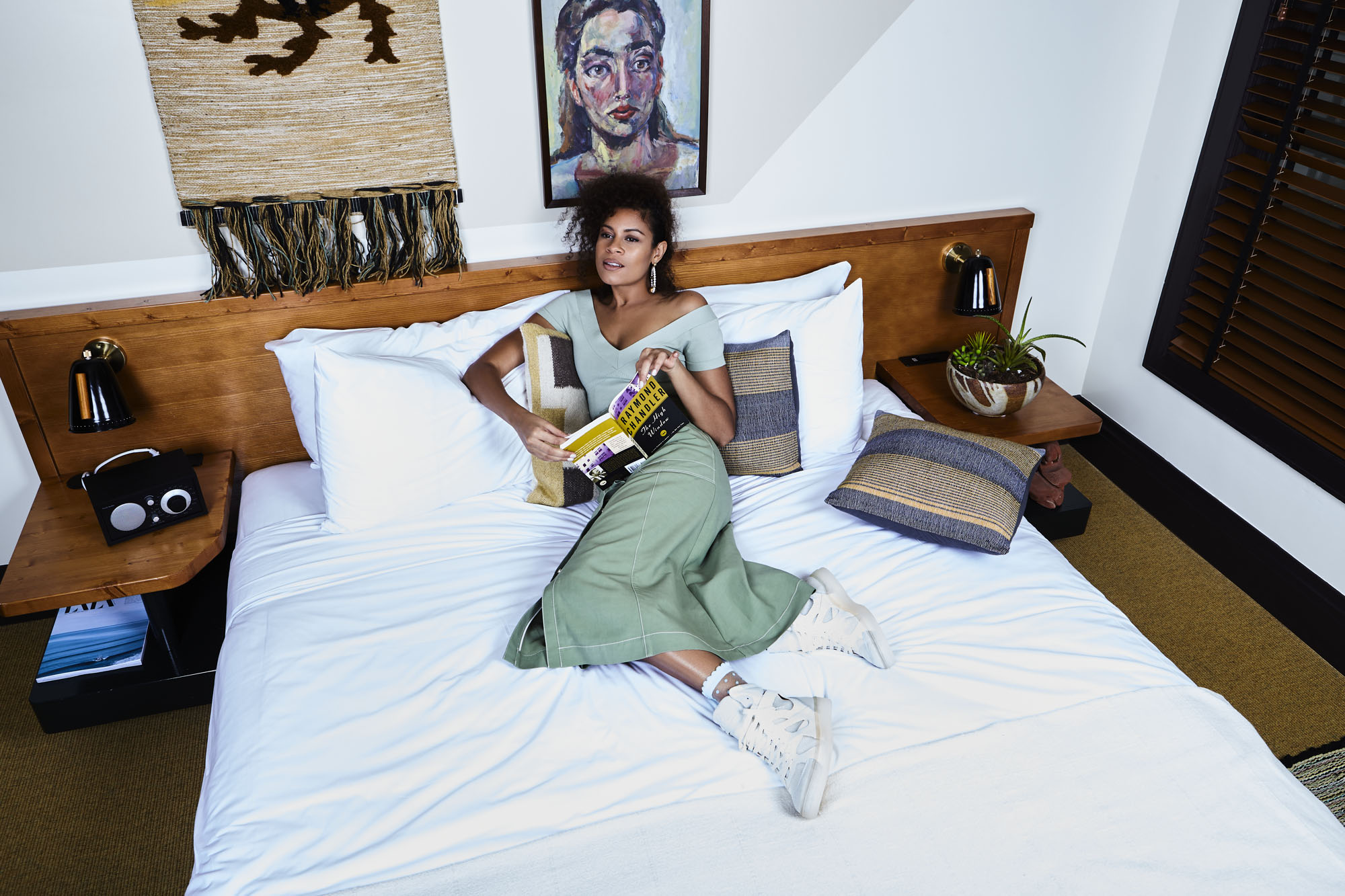 While the band boast an impressive roster of collaborations including Disclosure and Flume, Francis is choosing to focus on perfecting the band's solo sound right now. "I think collaboration is a very music industry way to excite people about new music and I understand it, but it's not something that I dream about because you're really just dreaming about having somebody else's magic. I'm not trying to have somebody else's magic; I'm dreaming about how I can write a really great song that speaks to people."
Francis is more than just a musical talent – her unique sense of style has garnered over 141,000 Instagram followers, and even caught the attention of designer Alexander Wang who featured her in his SS16 campaign. From her red leather suits to her gold lamé gown via velour tracksuit co-ords, what inspires her eclectic style? "I'm definitely interested in things that clash in a way," she says, citing Victorian era items as her current obsession. "They are the pieces I just can't not be obsessed with, like an old ring that has a lady's face painted into it. At the same time, I love streetwear and how it combines male sexuality with female sexuality. I never want to be head-to-toe in either of those things, so for me it's about how I can combine these two completely and utterly opposite things."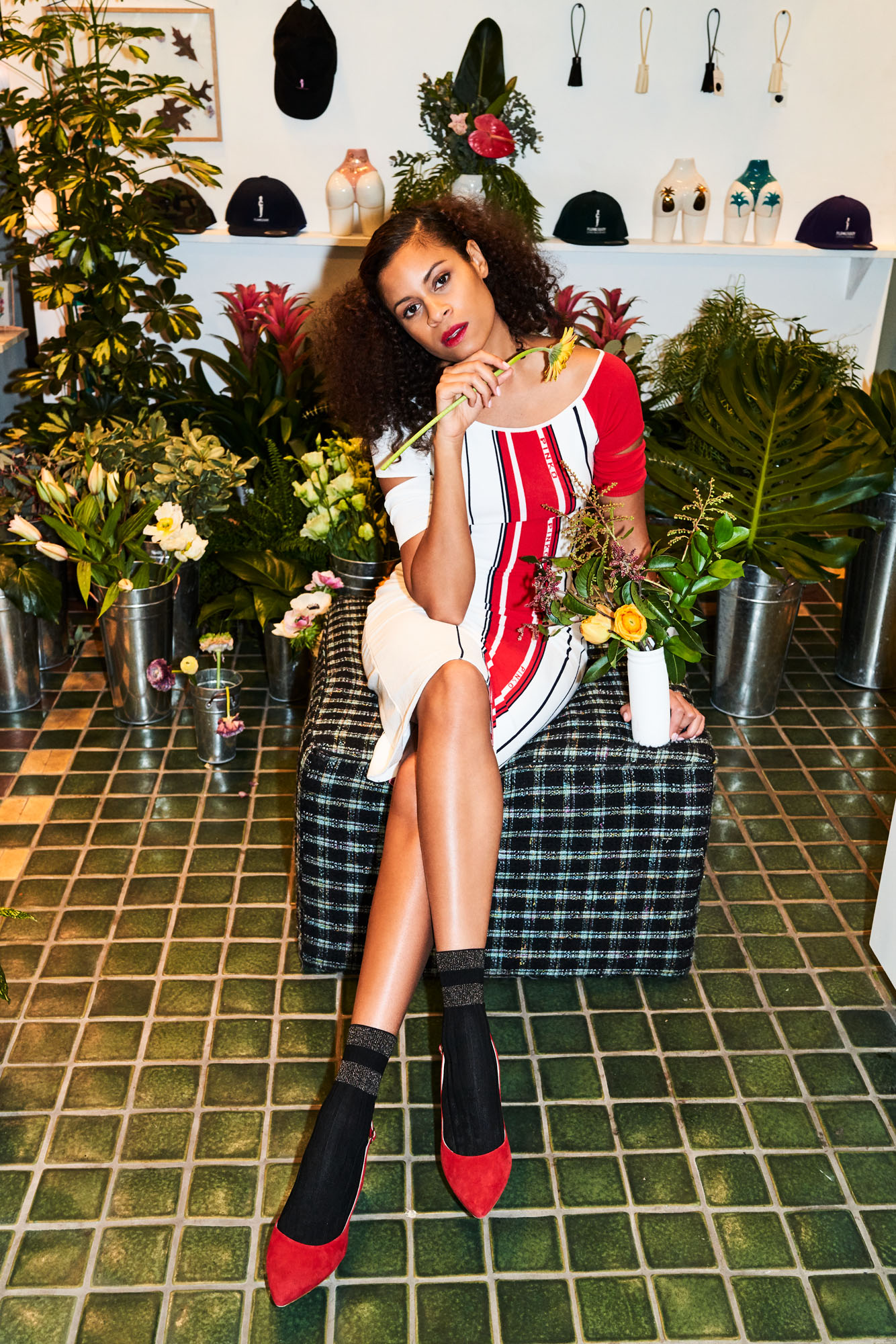 Dress, PINKO
Shoes, ALUNA'S OWN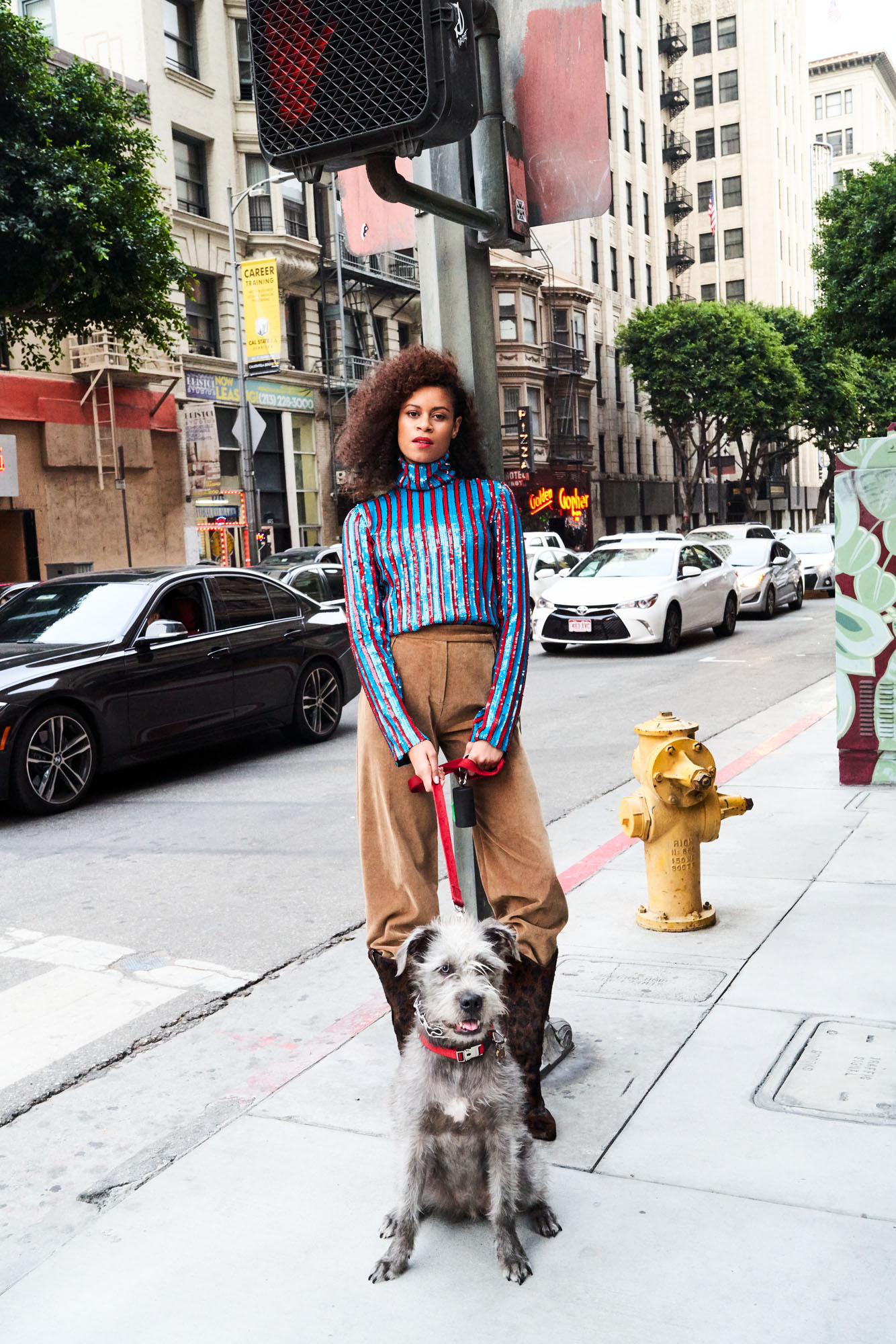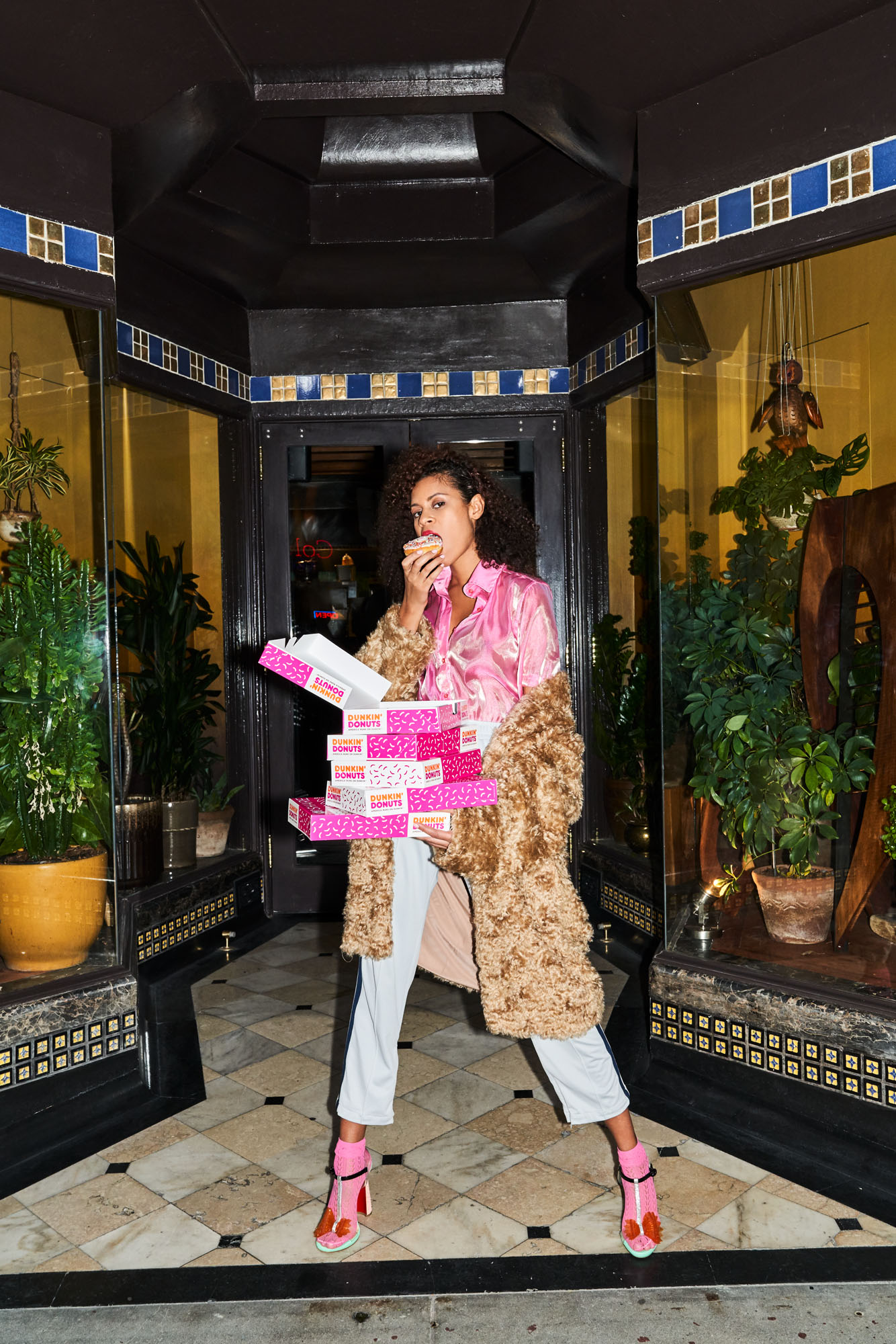 Whether she's making a bold statement or subtly referencing history, Francis' love for storytelling extends beyond her fashion choices. "I'm definitely inspired by the opening-up of conversations on really big issues like [feminism]. George and I thought it would be quite interesting to weave a 'Me Too' story into a song." The social movement #MeToo, along with #TimesUp, has supported hundreds of women and men working in film, television and music to come forward with their personal accounts of sexual harassment and abuse. Inspired by the phenomenon of women standing together in solidarity, the storytelling songwriter used her own personal experiences as inspiration for two songs on the upcoming album – "Famous", an anthem acknowledging the new-found feeling of power that is enabling women to speak out against their abusers, and "Revenge", a personal account of living with the aftermath of abuse.
"That's kind of a real one for me," she says of "Revenge". "I've woken up in the middle of the night like I'm having flashes of physically getting somebody back, like The Girl With The Dragon Tattoo. In my imagination I'm a badass bitch who can really get people back." While Francis contemplated going public with her own story online, she's grateful for the platform she has to tell her story in her own way: "I am so lucky that I have my own outlet where I can talk about these things without getting a whole heap of shit on my head, for so many women speaking out can be career-ending."
There was one show where I managed to make a stadium feel like a living room, and for me that was a huge achievement.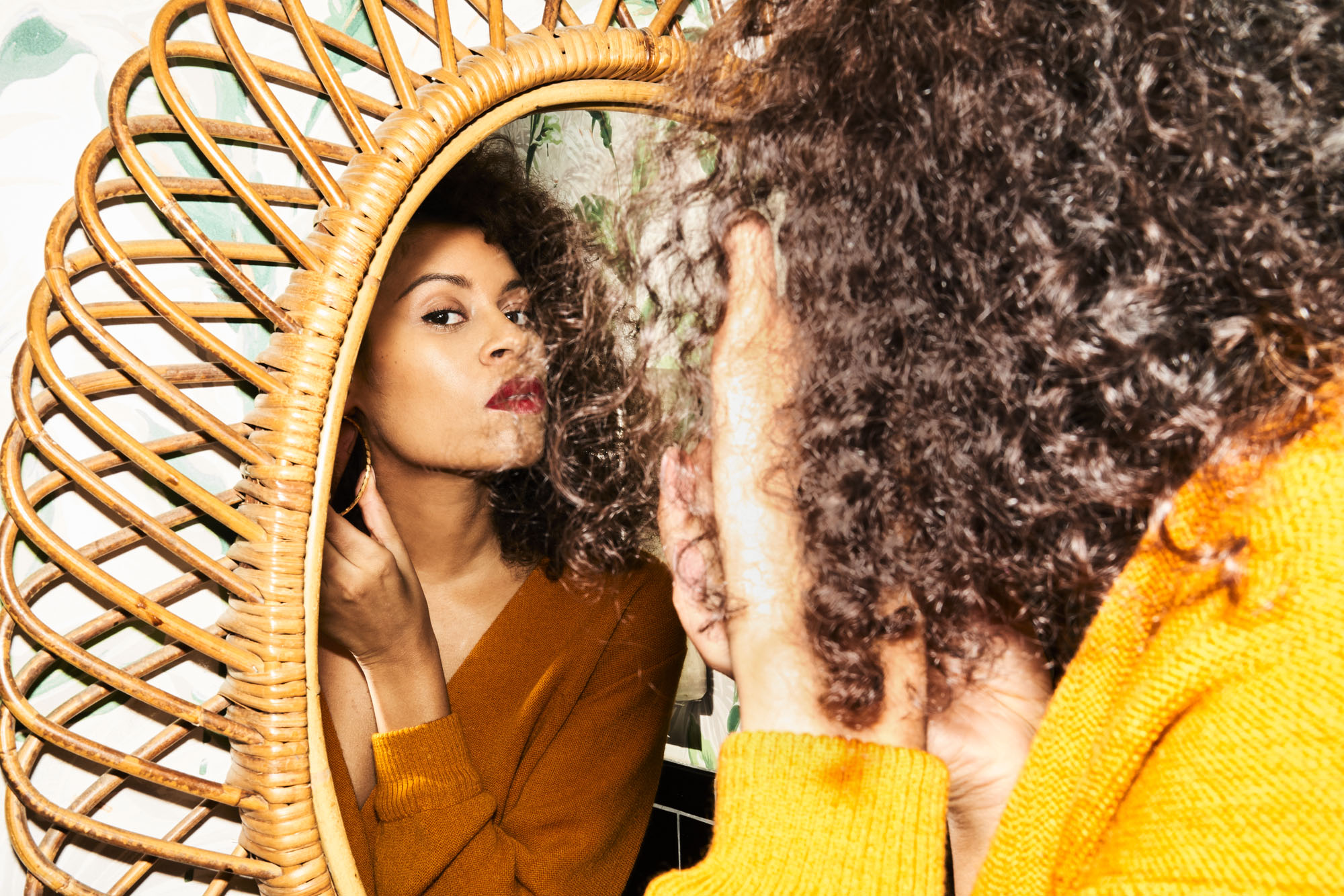 Telling stories that might otherwise go unspoken is what keeps the singer motivated. "I know there are girls and boys out there that need to hear a story that makes them feel less isolated and alone," she says. "That is really what drives me, because I was that kid and that's why I needed music.
"When I'm writing, I think about those young people who are learning how to make the world a better place, and I think about what kind of music would get them going. It's got to be about something real, but it's also got to make you feel like you can let go and have a minute to yourself, maybe to dance or move your body or take a break. It's got that duality to it and it is like musical food for people who are trying to change the world."
With her strong message of female strength, tenacity and self-acceptance, it's safe to say Aluna Francis is doing her own bit to make the planet a better place.