The style commentator loves Chaos' tech accessories and Givenchy's bronzer – but don't expect him to wear sunglasses indoors
Interview  Mary-Jane Wiltsher
Portrait Gerda Carina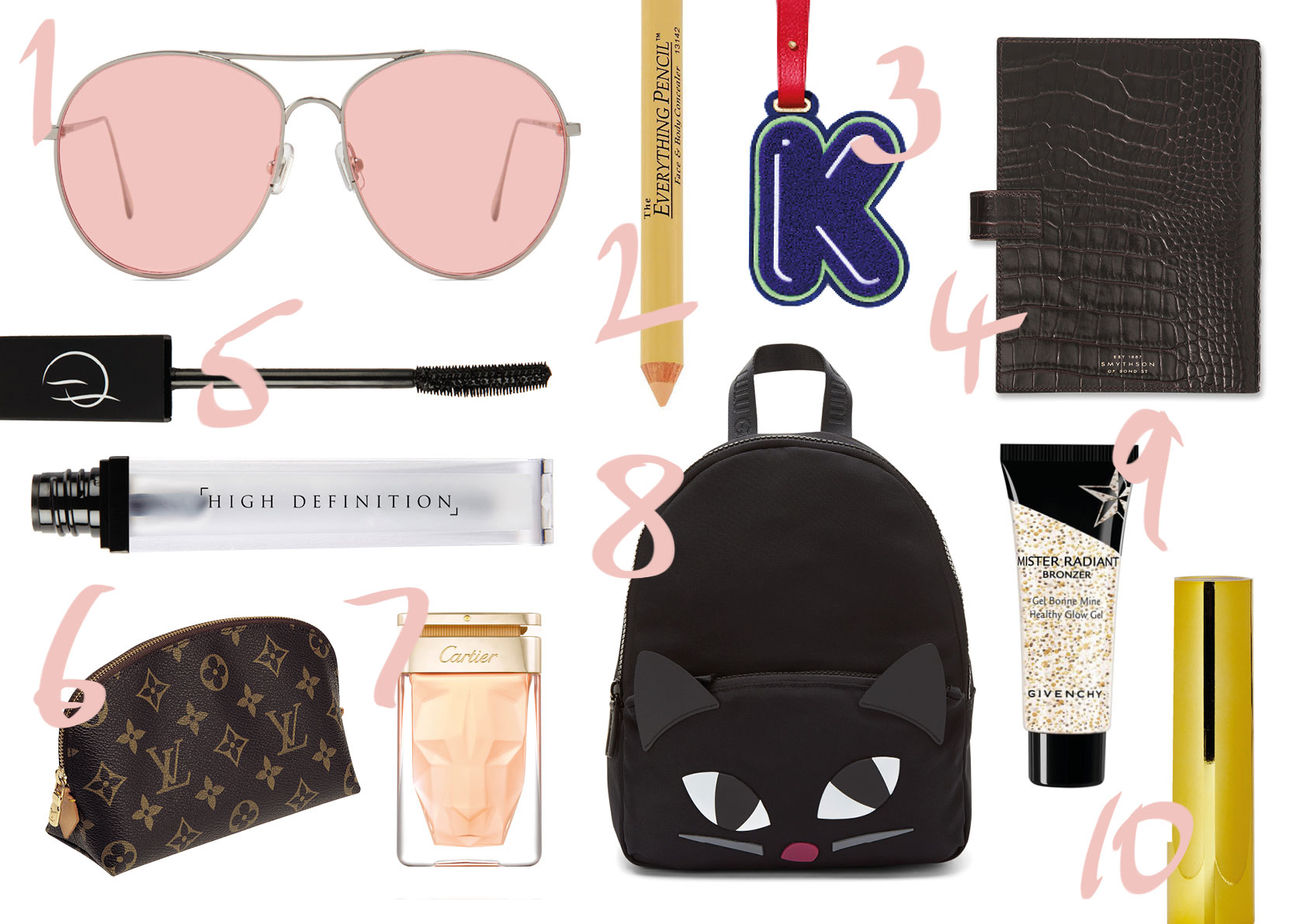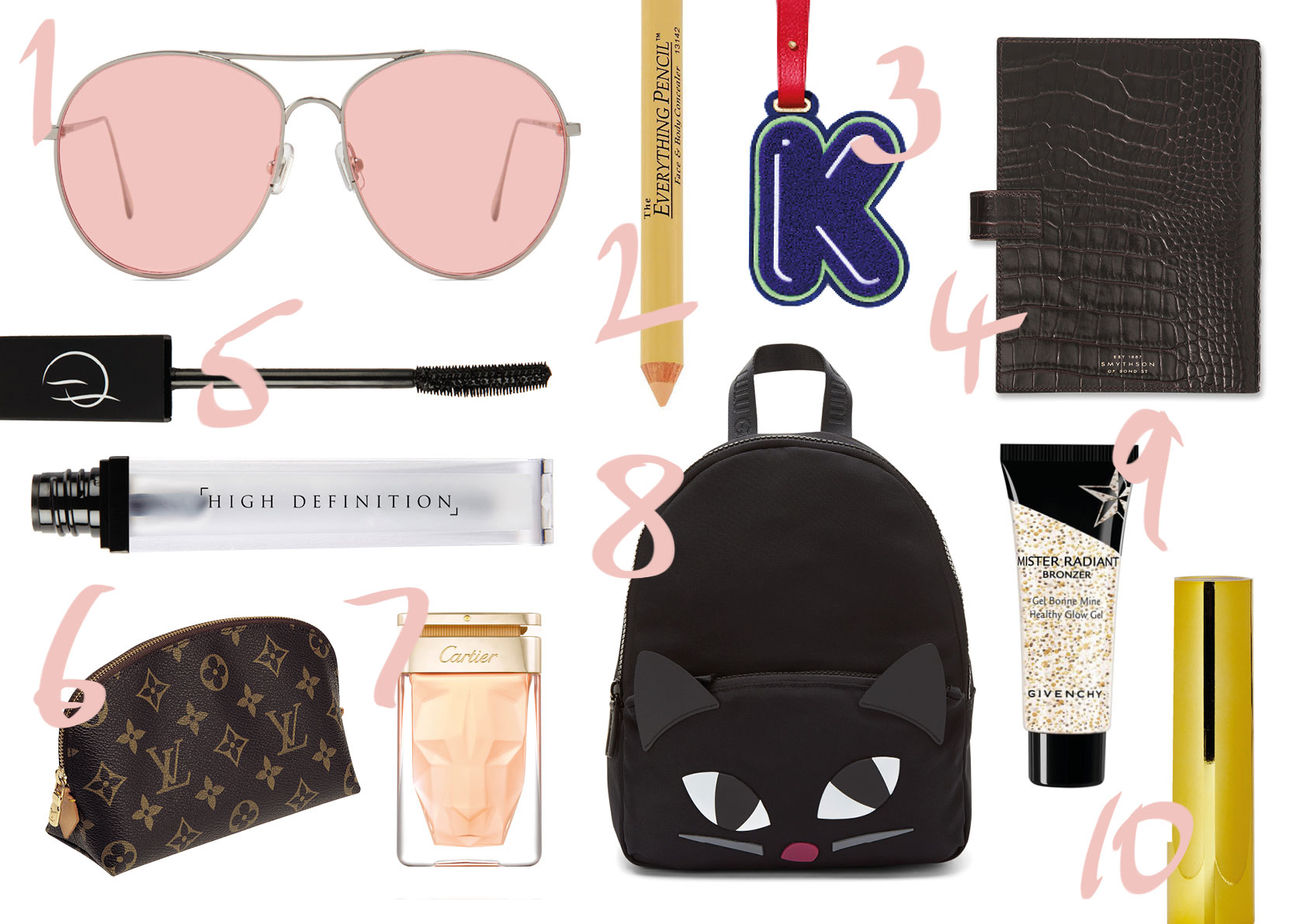 1. Tinted glasses, GENTLE MONSTER, $260
2. The Everything Pencil, JUDITH AUGUST COSMETICS, $16
3. Luggage Tag, CHAOS, £120
4. Organiser, SMYTHSON, £295
5. Lash and Brow Booster, HIGH DEFINITION, £39.50
6. Cosmetics Pouch, LOUIS VUITTON, £230
7. Le Panthere Eau De Parfum, CARTIER, £59
8. Backpack, LULU GUINNESS, £125 
9. Mr Radiant Bronzer, GIVENCHY, £30
10. Portable Charger, SKINNY DIP, £22

For Fashion Week I definitely need a good backpack, and since I'm all about championing British designers, I'll go for one by Lulu Guinness. All my suitcases are by her too, I love the hard-side luggage range with its lip motifs. I always have a good bronzer to hand – either Charlotte Tilbury, Givenchy's Mr Radiant, or Hula by Benefit. A brow gel is a must, and HD Brows' Lash and Brow Booster is my favourite. I'd recommend their brow bar in Ladbroke Grove, too. Finally, I need my Everything Pencil, the best face and body concealer. I'll pack all these in a monogram cosmetics pouch by Louis Vuitton.
I never understand people who wear sunglasses indoors at the shows – how do you see the clothes when the lights go down?! But to make an entrance, I do love the colour-tinted glasses at Gentle Monster. Tech-accessories brand Chaos make amazing personalised key ring charms and phone cases, and I'll need a portable charger to see me through the shows. I'll have my schedule mapped out on my phone, but I always carry one of Smythson's leather diaries with me too, and I still love a Boots disposable camera – the photos have a certain quality and it's fun getting them developed.
That's pretty much everything, but I'll throw in a multipack of plasters and a few safety pins in case of wardrobe malfunctions – I always have disasters with my shoes! Marlboro Lights, some chewing gum, a spritz of my favourite La Panthere perfume by Cartier, and I'm good to go!