This De La Vali dress is exactly what we imagine Chun-Li would wear in 2019
Words and Styling Nini Khatiblou
Photography David Nyanzi
When it comes to January, one word normally springs to mind – dry. It's usually dry because people are on a guilt-fuelled health kick and decide to ditch the booze until February and as a result, it's dry on every social level. Everyone's broke, it's still dark and cold and there's no Christmas light at the end of the tunnel. What's a girl to do when everything suddenly looks so grey? Wear loads of colour, of course! Like most fashion people, I very rarely gravitate towards loud colours and prints but at this time of the year, it's an absolute must for keeping those January blues at bay. 
I first fell in love with this De La Vali dress when it unexpectedly popped up on my Instagram feed. It's exactly what I imagine Chun-Li would wear in 2019 and if it's good enough for one of the biggest pioneers of computer game feminism, then it's sure as hell good enough for me. The long and loose shape is ideal for post-Christmas consumption (i.e. it doesn't cling to your stomach), and if you're on the smaller side like me, a pair of chunky platform boots will toughen up your look whilst providing a very welcome lift. Fans of this column will know I'm a big collector of outerwear and this ball of fluff from London-based designer Florence Bridge, is everything I could dream of in a jacket. I have followed Florence's career from the early days with huge admiration and love for her totally individual but very wearable designs and her Matilda jacket never fails to put a smile on my face. Plus it feels good to be shunning impulsive January sale-rail purchases in favour of more premium pieces which will last more than just a season.
You might have noticed I held back on the accessories for this particular look but feel free to go wild; a clashing animal print bag here or a flash of neon heel there will only add to the fun and lively aesthetic. As the saying goes, more is more… until February that is, when we'll all be back to head-to-toe black for Fashion Week.
FOR LOVE AND LEMONS, £239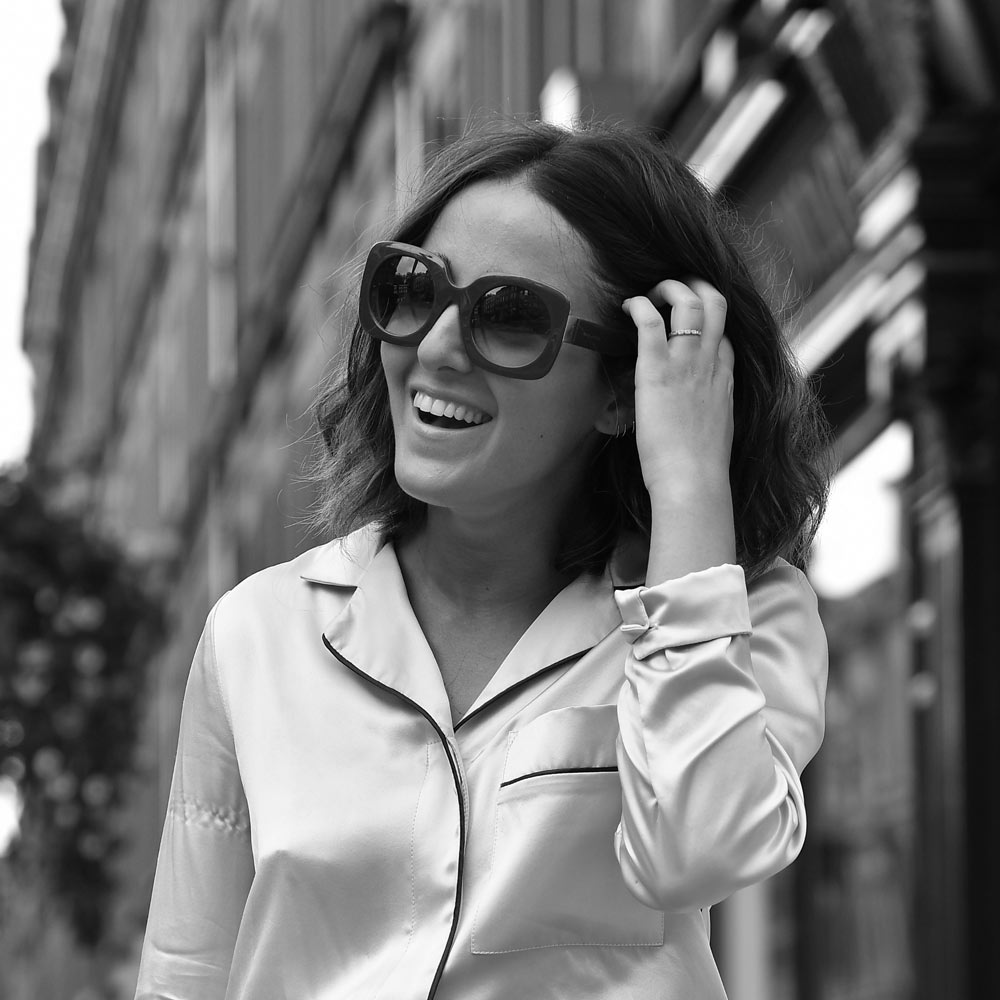 NINI KHATIBLOU
Fashion Editor and Stylist
Nini is a London-based stylist and Contributing Fashion Editor at PHOENIX. With over 10 years experience working on the UK's biggest-selling magazines, she currently splits her time between styling celebrity and fashion shoots for PHOENIX and working with a host of commercial brands in a consultancy and styling framework to create some of the biggest ad campaigns on the market.