This high end east London gym champions women's boxing – and an emotionally intelligent style of coaching
"Right! From now on, each time you say sorry, you're going to do a burpee!" It's 9.30am at Aldgate East's luxury boxing gym 12×3 and I'm midway through a training session with England International Lisa Moore, who's giving me a Cheshire cat grin from across the ring. I am, it turns out, an apologetic breed of first-time boxer: sorry for getting the footwork wrong, sorry for dropping my fists, and sorry (yes, really) when I actually land a hook. Lisa is the definition of an ever-patient teacher. Dynamic and communicative in her style of delivery, she's brilliant at breaking the sport down in an accessible and engaging way. But for now, those burpees keep on coming.
And yet, the physical exertion of the session – which builds from three-minute bursts of skipping and shadow boxing to pad work and bag work, with minute-long rests in between, and finishes with a circuit of burpees, press-ups, jump squats and sit-ups – isn't the most exhausting element. Instead, it's the sheer brainpower involved in wrapping my head around the technical aspect, of learning alien manoeuvres and trying to un-learn those that are hardwired into us. "That's the thing – it's just as much a sport for the strongest muscle of all, our brain," says Lisa.
Around the ring, clients warm up to a soundtrack of thudding skipping ropes. Some line up against the wall bars for press-ups, while others are busy working the bags hung from ceilings patterned with exposed pipework. The gym, which opened over the summer, is the passion project of Darren Barker and Ryan Pickard, who met at historic east London boxing club Repton. But while 12×3 ticks the luxury box with its high spec fittings and artfully industrial aesthetic, in reality its atmosphere is unfussy and community-orientated. The staff here really know their clients, and during my hour-long session the space periodically explodes into laughter and animated conversation.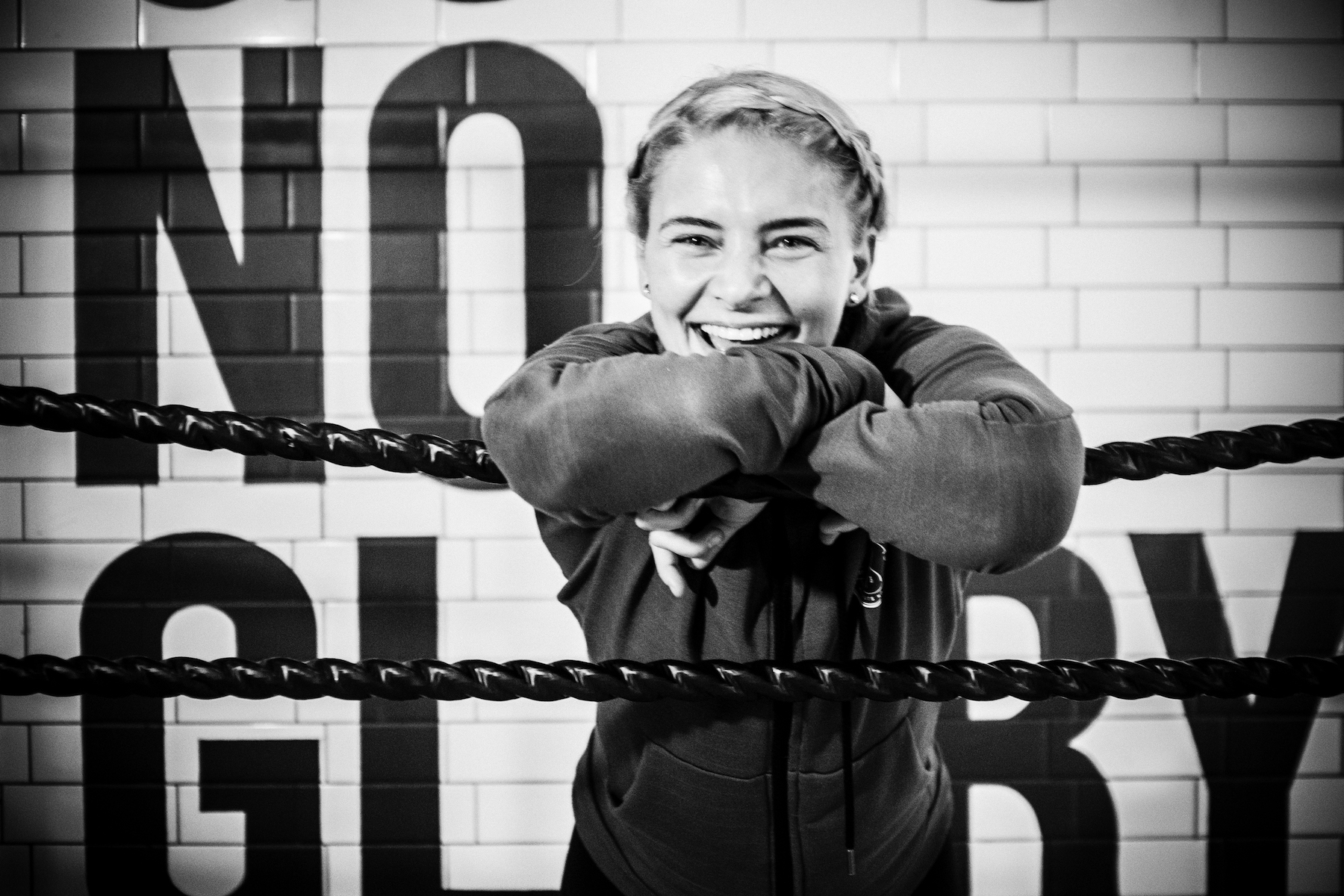 Lisa is one of 12×3's team of high calibre coaches (clients at the east London gym have the added bonus of being trained by England representatives and former World Champions) and also cut her teeth at Repton. She came to the sport later on, aged 30, having spent her twenties as a beautician in Essex and later a podium dancer in Ibiza, before relocating to London and nabbing a job as a gym receptionist. She took up boxing sessions with former professional champion Ciaran Duffy and began boxing at amateur level aged 31, later winning a spot on the England boxing squad and becoming the first ever woman to box for Repton. It's a British indie sports flick waiting to happen.
These days, she juggles coaching and competing with various sports agency projects, and was recently shot for Burberry's boxer portrait series. Passionate about her craft and the growing support for women within the boxing community (12×3's male-to-female client ratio is currently an even 50/50 split, she proudly tells me during our interview), she firmly believes that emotional intelligence is the key to good coaching. Here, the Essex native talks Frank Bruno, what marks 12×3 out from its competitors, and why it's important not to fall for the glossy Instagram feeds of social media's #fitfam.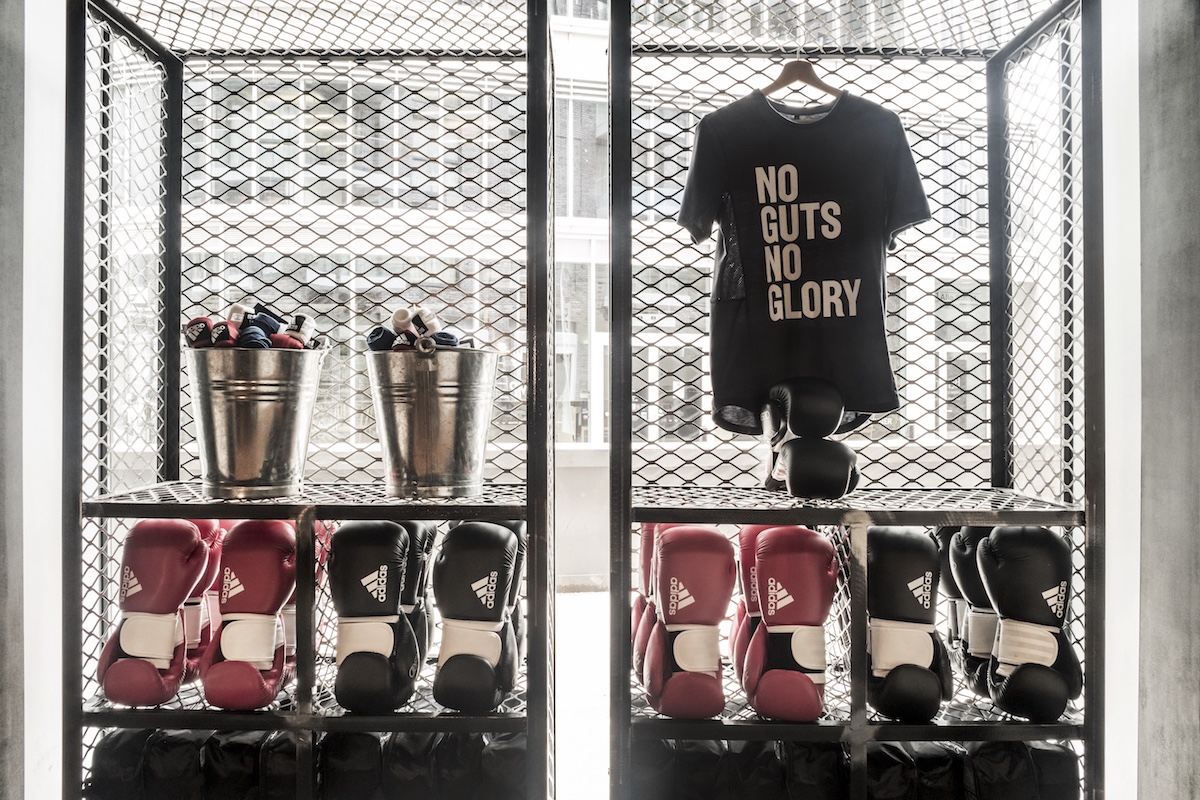 What's your earliest memory of boxing, and what drew you to the sport?
Frank Bruno! My mum and dad loved him, who didn't?! Randomly I got to meet him years later one day at work in Lakeside shopping centre, and again more recently at 12×3 when he was filming for Sky sports. He really is a lovely, warm and funny bloke.
How do you feel when you're boxing?
I feel completely in the zone – nothing else exists when you're in that ring.
How did you first get involved with 12×3?
I met co-founder Ryan Pickard when I joined Repton Boxing Club, we became mates and a couple of years later he introduced me to his business partner, fellow Repton boxer and former World Champion Darren Barker, and asked me to be involved.
For you, what sets 12×3 apart from other luxury gyms like it?
It's the authenticity of the coaches. Every one of us has been in the ring and competed – we've lived it. We have England representatives and World Champions coaching at 12×3, which no other London gym has.
Something more profound is going on, though – and that is that men are also showing that same respect and joining us in that celebration [of women in sports]. For me, having the support of the men is where the biggest shift is happening.
There's a real celebration of active women happening at the moment, thanks in part to campaigns like #ThisGirlCan – what more can be done to empower women and girls through sport?
The sheer talent in women's sport cannot be ignored, with high achievers like Katie Taylor, Natasha Jonas and Nicola Adams flying the flag for us at the forefront of world and Olympic boxing, and sporting personalities Clare Balding and Sue Barker consistently hosting high profile sporting events and sports TV shows. The future is bright and can only get brighter, so long as we keep celebrating each other in our achievements and showing respect for each other's successes.
I think there is actually something more profound going on, though – and that is that men are also showing that same respect and joining us in the celebration. For me, having the support of the men is where the biggest shift is happening.
What makes a good boxing coach?
Emotional intelligence is paramount for a coach to have champions, not one person is the same and each boxer needs different ways of being spoken to, to get into their heads to make them believe.
Have you noticed a shift in the number of women taking up boxing?
Yes, thanks to the 2012 Olympics opening the doors to female boxing.
What feedback do you get from female clients taking up the sport for the first time?
Women love the technical aspect of it. We tend not to be as animalistic as men and can sometimes overthink. Boxing is a great way to work the strongest muscle of all, our brain.
What's the male-to-female client ratio at 12×3?
Currently it's 50/50 which is fantastic!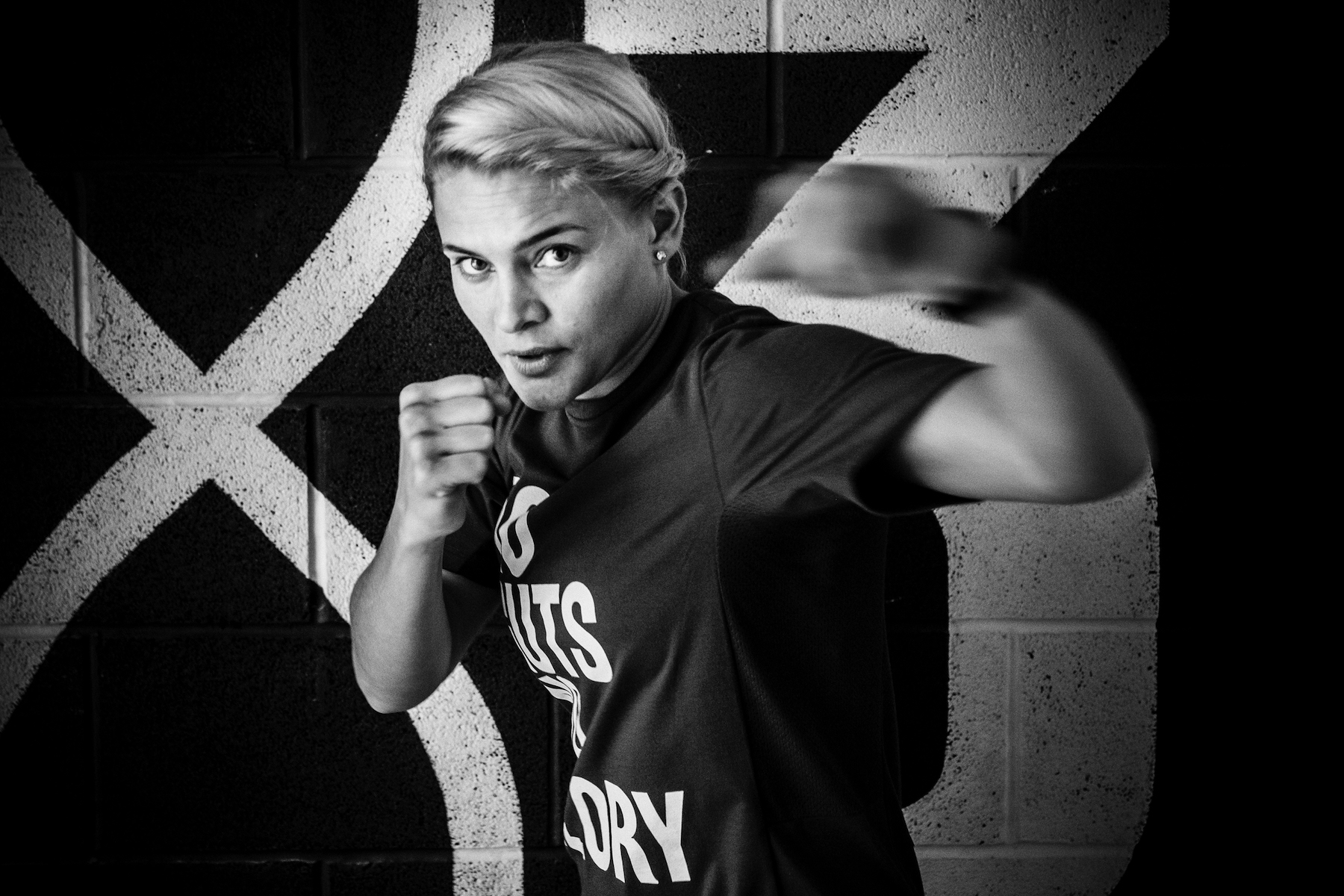 You were recently shot for Burberry, how was that experience?
I was yeah, thanks to Repton. I've been on a sports agency's books for a while and I'm always grateful when I get booked for a shoot.
What's the biggest misconception about your job?
That the PTs, instructors and coaches have got it all sussed. Social media has a big part to play in putting a lot of fitness instructors and personal trainers onto a pedestal and unfortunately a lot of them like being there. The truth is, we all have similar struggles. We're all the same.
You're an Essex-native who moved to London, talk us through three of your favourite places in the capital?
Spitalfields, Shoreditch and Bethnal Green. East London has my heart. 
What do you miss about Essex?
The seaside, the fresh air, my mum and decent fish and chips (not in that order).
What are you reading, watching and listening to right now?
I'm reading The Four Amendments by Don Miguel Ruiz and just watched Paolo Sorrentino's film The Great Beauty – there's a strong link the between the characters in the film and the social media crew I spoke about earlier, definitely worth a watch! Listening… mainly to RnB from late 90's early 00's as I'm in the process of moving and have just come across all of my old CDs, so I've saved them all onto Spotify before getting rid of them.
Words to live by?
"You're better than no one and no one is better than you." – Bob Dylan.