Books, Films, Music, Food, Dance, Yoga and, Er, Scarecrows: Our Editors Pick Their Favourite Festivals for Summer 2018
From desert debauchery at Burning Man to ad lib theatre at the Edinburgh Fringe, this is where the PHOENIX team will be spending the summer
Charlotte Holt, Contributing Fashion Editor
Where? Black Rock City, Black Rock Desert of Northwest Nevada
When? 26 August-3 September
Why? I haven't been to Black Rock City since 2014, but after a four-year hiatus I'm ready to make my return to the 'playa'. This really is a festival of creativity, freedom and expression – whether you're into art, lectures, sunrise/sunset yoga, healing or just plain debauchery, Burning Man has it all and gives you exactly what you need. Yes it's big, yes it's scene-y, yes it's a complete mission to get to – but it's a magical and eye opening experience of abundant freedom and love. Tickets from $425 (£323).
Where? Edinburgh, Scotland 
When? 3-27 August
Why? Hailing from this city, I couldn't not share my love of the festival. Over a few weeks each summer Edinburgh puts on a diverse array of festivals; film, literary, fringe, comedy and arts. There are shows from early till late and a variety to suit all tastes from both huge and upcoming talent across the world. With many events set in obscure venues, and the streets packed with creative crowds, it's a super-fun time to visit the Scottish capital. Prices vary, see the full schedule for more information. 
Where? Various 
When? Various
Why? All Day I Dream parties are mini day festivals masterminded by Lee Burridge. He's one of my favourite DJs who can manage to make me stay dancing to the end of every single track. I'm not so much of a party girl anymore – but for the right people and event I can be tempted out of the house to play for the day, and All Day I Dream does the trick. Prices vary, see the full list of upcoming All Day I Dream events for more information. 
Sarah Shaffi, Books Editor
When? 27-29 July
Where? Olympia, Hammersmith Road 
Why? Part of London Film & Comic Con, YA Lit Con features the usual panel discussions and author interviews, but its blend of festival and convention means this three-day event feels much more lively, and much more geared towards fans (and fandom), than many book festivals on the calendar. Plus, no one will give you strange looks for cosplaying. Tickets from £12.
Bradford
Literature Festival
When? 29 June – 8 July
Where? Bradford, UK
Why? Literature festivals can often be a bit staid and full of the same names, with audiences that are largely white and well-off. The team behind Bradford's literature festival are changing that with a buzzing event that aims to provoke discussion and debate around the written and spoken word, drawing on Bradford's rich cultural history. I think this is one of the best new(ish) lit fests around. Tickets £25. 
Cheltenham Literature Festival
When? 5-14 October
Where? Cheltenham, UK
Why? Cheltenham is the last of the three big literature festivals (Hay and Edinburgh are the other two) to take place each year, and I've had a soft spot for it since I volunteered there as a student many moons ago. Events range from intimate salons to massive audiences with bestsellers. I love the Lit Crawl, which can include anything from open mic poetry to readings in industrial lifts. Prices vary, please see the full list of events for more information. 
When? 26 September – 7 October
Where? West End, London, UK
Why? London's wonderfully quirky alternative film festival always brings the most eclectic, exciting and challenging international movies to the West End. Raindance is replete with genuine, under-the-radar one-of-a-kind gems that you'll never find on Netflix and will open your eyes to the fascinating, varied world of international cinema. Bulgarian gangster flicks! Iraqi rom coms! Chilean magic realism! Dive in. Day passes start from £25.
When? 8-10 June
Where? Donington Park, Leicestershire, UK
Why? It's great to go to a festival where people are there for the music rather than to get wrecked, get laid and shove glo-sticks up their noses. Download is a massive, hairy, noisy rock festival for sure, but it's also super-friendly, laid back and suitable for families. Seeing little Harrison shrieking to his first live Iron Maiden riffs is always a joy, and the schedule combines everything from hard-core thrash to giddy pop punk. You know, for kids. Adult tickets for 3 nights camping £200; adult tickets for 5 nights camping £210.
Kettlewood Scarecrow Festival
When? 11-19 August
Where? Kettlewell, Upper Wharfedale, North Yorkshire
Why? Remember all those childhood dreams when the scarecrows would come knocking at your window late in the night, and then in the morning you'd find tufts of straw in the garden? You can relive those life-altering traumas at the Kettlewell Scarecrow Festival in the heart of the glorious, and creepy, Yorkshire Dales. Come for the ghoulish phantasms scattered across the beautiful village gardens; stay for the stunning countryside, local hospitality, and fine ales and pies. Free entry, £3 parking. 
Oisin Lunny,
Music Editor
When? 12-14 July
Where? Oeiras, Portugal
Why? Nestled conveniently next to Lisbon, NOS Alive wins my music festival top spot. This year's line-up includes: Pearl Jam, Queens of the Stone Age, The National, Two Door Cinema Club, CHVRCHES, Khalid, Sampha and the man who reinvented louche, Bryan Ferry. All this for a wallet-friendly €149 – and remember to bring your PHOENIX guide to Lisbon along! Day tickets, £63.99; 2 day tickets £120.92.
When? 17-19 May
Where? Brighton and Hove, UK
Why? The Great Escape takes place across numerous venues across Brighton, and is an exceptional opportunity to discover your new favourite band or indeed The Next Big Thing. PHOENIX recommends Alice Boman, ALMA, Ama Lou, Bad Gyal, Conner Youngblood, Dream Wife, Dermot Kennedy, Erol Alkan, Eves Karydas, Goat Girl, Joy Crookes, Let's Eat Grandma, Liv Dawson, Love Ssega, Phoebe Bridgers, Sam Fender, and Moscow fashionistas WET RED. Young adult 3 day festival ticket £32, adult 3 day ticket £70. 
When? 30 May – 3 June
Where? Barcelona, Spain
Why? Primavera in Barcelona has a well-deserved reputation of being a tastemakers paradise, and this year is no exception with PHOENIX faves Jorja Smith, A$AP Rocky, ABRA, Arca, Charlotte Gainsbourg, Confidence Man, Fever Ray, Four Tet, Grizzly Bear, HAIM, Ibeyi, Joe Goddard, Nick Hakim, Peggy Gou, Starcrawler, Sylvan Esso and Thundercat, with the mighty Björk topping the bill. Full festival tickets €215.
Marianna Manson,
Editorial Assistant
When? 6-9 September
Where? Portmeirion, Wales, UK
Why? There's a small 'town' on the northern coast of Wales that lovers of vintage cinema may recognise as the fabulously OTT set of 1960's television drama, The Prisoner. Since filming wrapped, Portmeirion lives on as a kitsch caricature holiday village, full to the brim with brightly coloured villas and elaborate green spaces. It's magical all year round, but each September it plays host to Festival Number 6, an eclectic extravaganza of art, theatre and music you won't hear anywhere else. Tickets £180.
When? 19-22 July
Where? Salisbury, Wiltshire, UK
Why? The UK festival scene would be nothing without it's little gems. Larmer Tree is quintessential British Summer Time with a hefty dose of eccentricity thrown in for good measure. Though remaining small by choice, it's earned itself mighty status over 27 years in the game. This year's music lineup includes Nick Mulvey and Jake Bugg, but there are also workshops, theatre and the much loved Larmer Spa to fill your joyful days and intimate nights. Tickets £179.
When? 29-30 June
Where? Glasgow Green, Scotland, UK
Why? The line up at TRNSMT is so good this year that to not include it here would be a crime against the rocker community I've considered myself a part of since the tender age of eleven. The Arctic Monkeys, Stereophonics, The Killers, Queen & Adam Lambert, Wolf Alice, Friendly Fires, Miles Kane and guilty pleasure The Darkness have all been confirmed. With banger after banger descending on one mammoth stage in Glasgow, this is definitely worth the trip up north. Prices for 5 day tickets start from £260.
Mary-Jane Wiltsher,
Editor
When? 7-10 June
Where? Rhodope Mountains, Bulgaria
Why? I experienced this tiny festival in the heart of Bulgaria's Rhodope Mountain range for the first time last year, and it's a joy for all sorts of reasons: intimate (just 1,700 attendees), anti-commercial (emerging artists galore) and eco-savvy, with a setting that defies adjectives. Watch butterflies and fireflies dance over the meadows, catch a pirate folk band deep in the forest, or experience a panoramic, peach-hued sunrise as you dance under the birds nest stage with the clouds below you. Yes, flights are limited and transfers lengthy, but this little patch of coniferous heaven perched 850 metres above sea level is well worth the journey.
When? 30 June – 7 July
Where? Sete, France
Why? Gilles Peterson's week-long knees up on the sandy beaches of Sète lets you combine your rosé-fuelled beach party experience with the classic cornerstones of a holiday in the south of France: meander along the port town's waterways, eat fresh moules in crooked side streets and sip fantastically cheap wine on the terrace of your Air BnB (be quick! accomodation sells out fast). Peterson never fails to curate a blinder of a line-up, and this year is no exception, with Four Tet (live), Daphni, Ben UFO, Moodymann and plenty more eardrum-pleasers taking to the stage. Full pass €240 (Tuesday, July 3rd off); Day Tickets €40.
When? 25 May – 3 June
Where? Victoria Park, London
Why? I'm a Mile Ender – in fact if I rolled out of bed aggressively I could be in Victoria Park – so this shiny new ten-day event that stretches over the late May Bank Holiday weekend gets my vote for its locality and mix of ace artists. LCD Soundsystem, The XX and Bjork take the headline spots and are joined by the likes of Lorde, Justice and Sampha. If the weather gods prove kindly, I'll head to People's Park Tavern to sink a pint in their colourful beer garden beforehand. 3 day tickets £169.95, day tickets £59.95. 
Hannah Kane,
Editor-in-Chief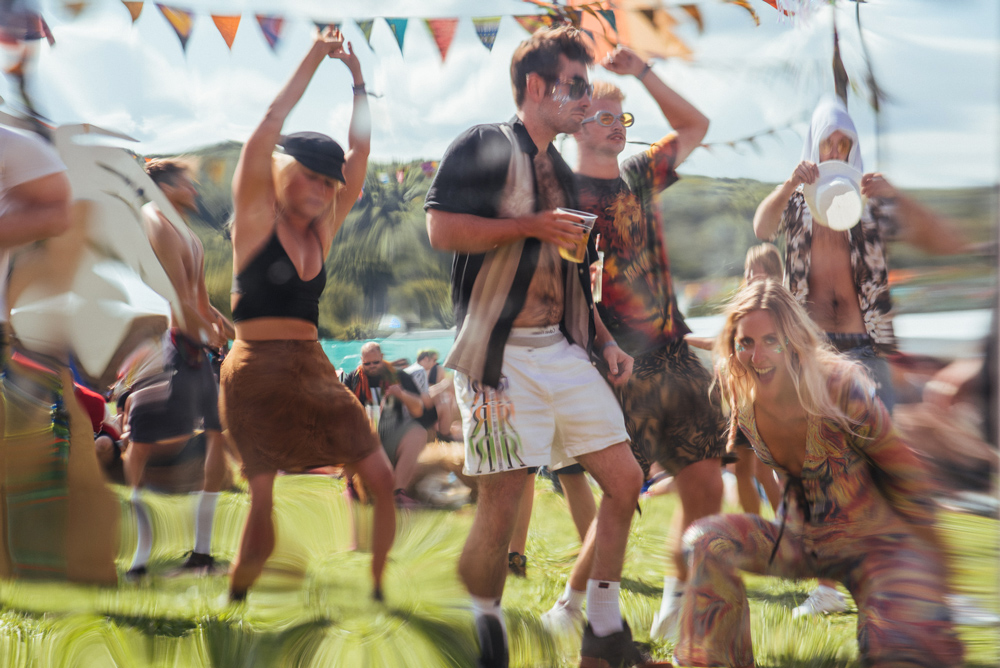 When? 31 Aug – 2 September
Where?  Secret location, 1 hour from London
Why?  Seven hundred people, three nights, one field. Field Maneuvers is still run by a group of mates who build the site from scratch to throw what is essentially a no-frills dance experience. Its tiny size means you can bounce easily between the tents and the couple of bars, with a five minute walk back to your tent at the end of the night. The music policy is electronic, from house and techno to hardcore, breaks, and more. The crowd is friendly and DJs on point – highlights include Mark Archer, Andy Blake, Lisbon native Photonz, Berliner Dr Rubinstein, Em Williams, and (not that I'm biased) my brother Joel Kane. Tickets £119.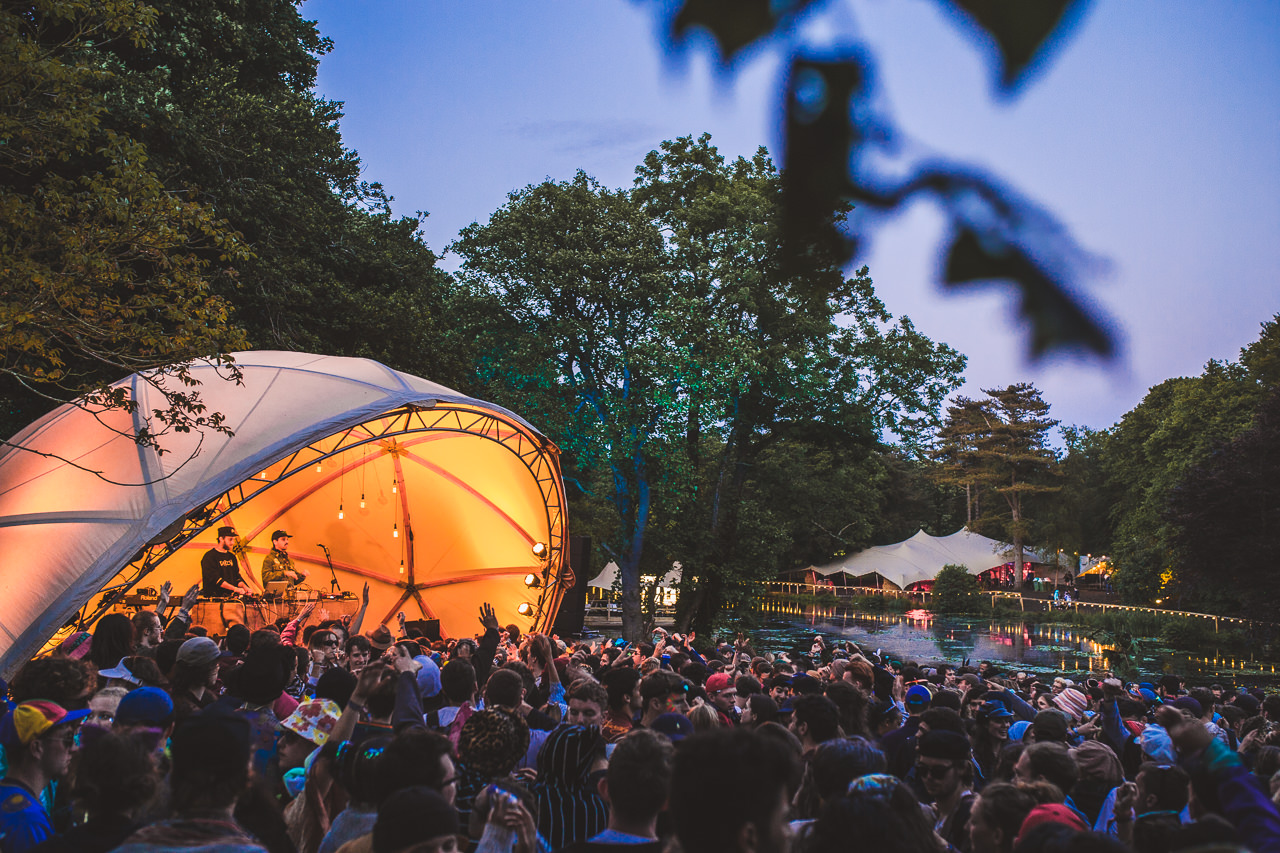 When? 7-10 June
Where? Anglesey, Wales
Why? Set in the grounds of a Welsh manor, complete with lake, cotton wool sheep dotting the emerald hillside, sea view, and "magical" forest, Gottwood is the 'in-the-know' festival with a reputation for its picturesque location and upbeat vibes, like Secret Garden in its early days. Gottwood veteran Move D will no doubt bring the house down with the finest disco, and my other picks of the selectors include Rival Consoles, Crazy P, Ben UFO, Jackmaster, Jasper James, Andrew Weatherall, and Sonja Moonear. I'll splash out on boutique camping for the ultimate in luxury raving. Tickets £175.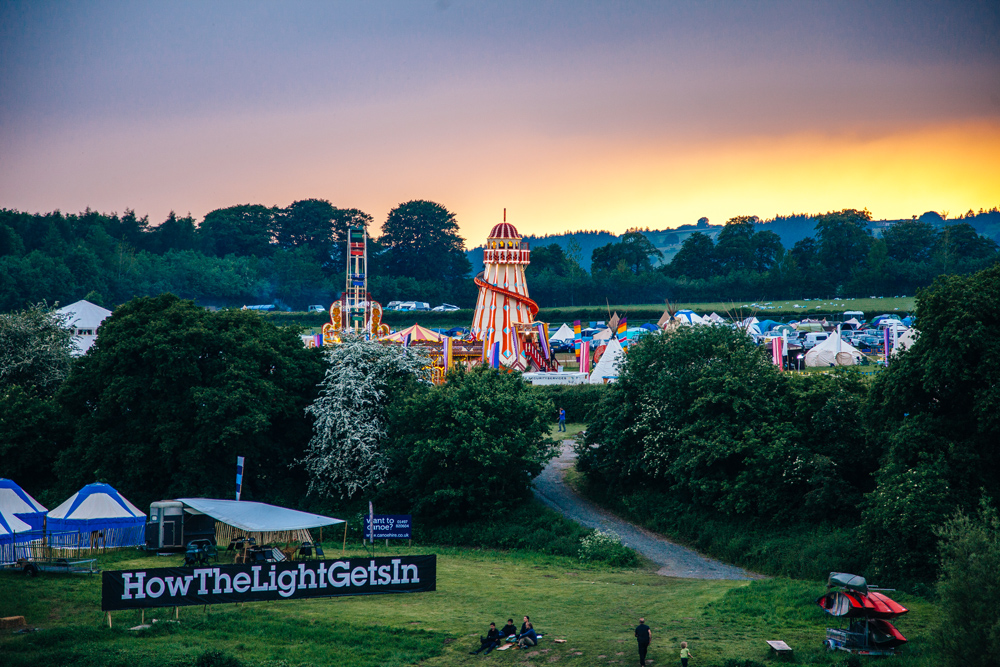 When?  25-28 May
Where?  Hay-on-Wye, Wales
Why?  For a truly mind-expanding festival experience I'm fascinated by How The Light Gets In, with its curated programme of philosophy, psychology, science, politics, and art. By day there are fizzing debates, such as 'DARKNESS, AUTHORITY AND DREAMS: Can society function without authority, or should we strive to abolish our rulers?' as well as talks on themes of feminism, prejudice, robotics, ethics, mental health, space, and more. By night you can dance to Hot Chip, The Orb, and Ana Matronic, or check out the stellar comedy line-up. It's revolutionary, in the best sense. Tickets £158.