Just add emergency orange nail polish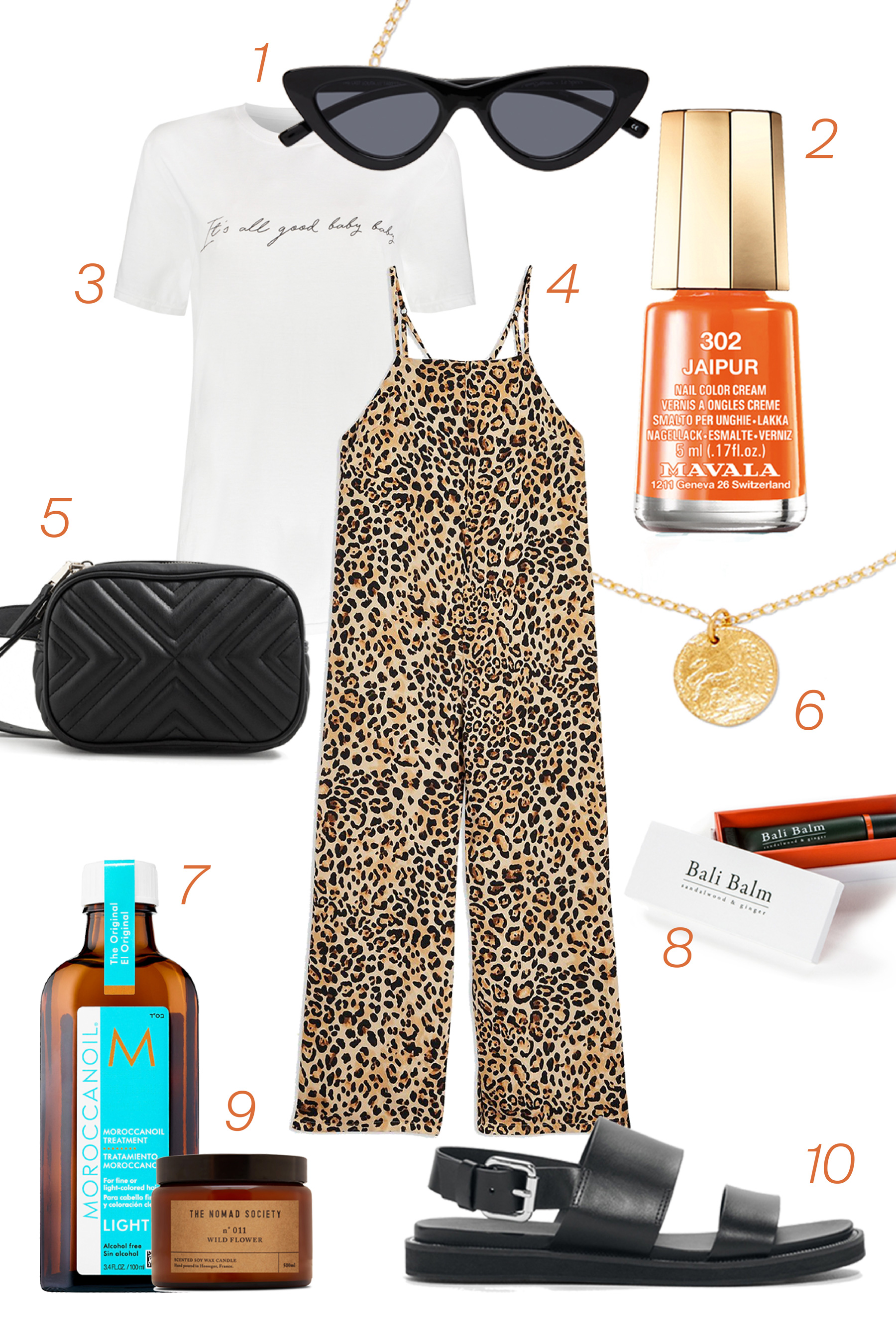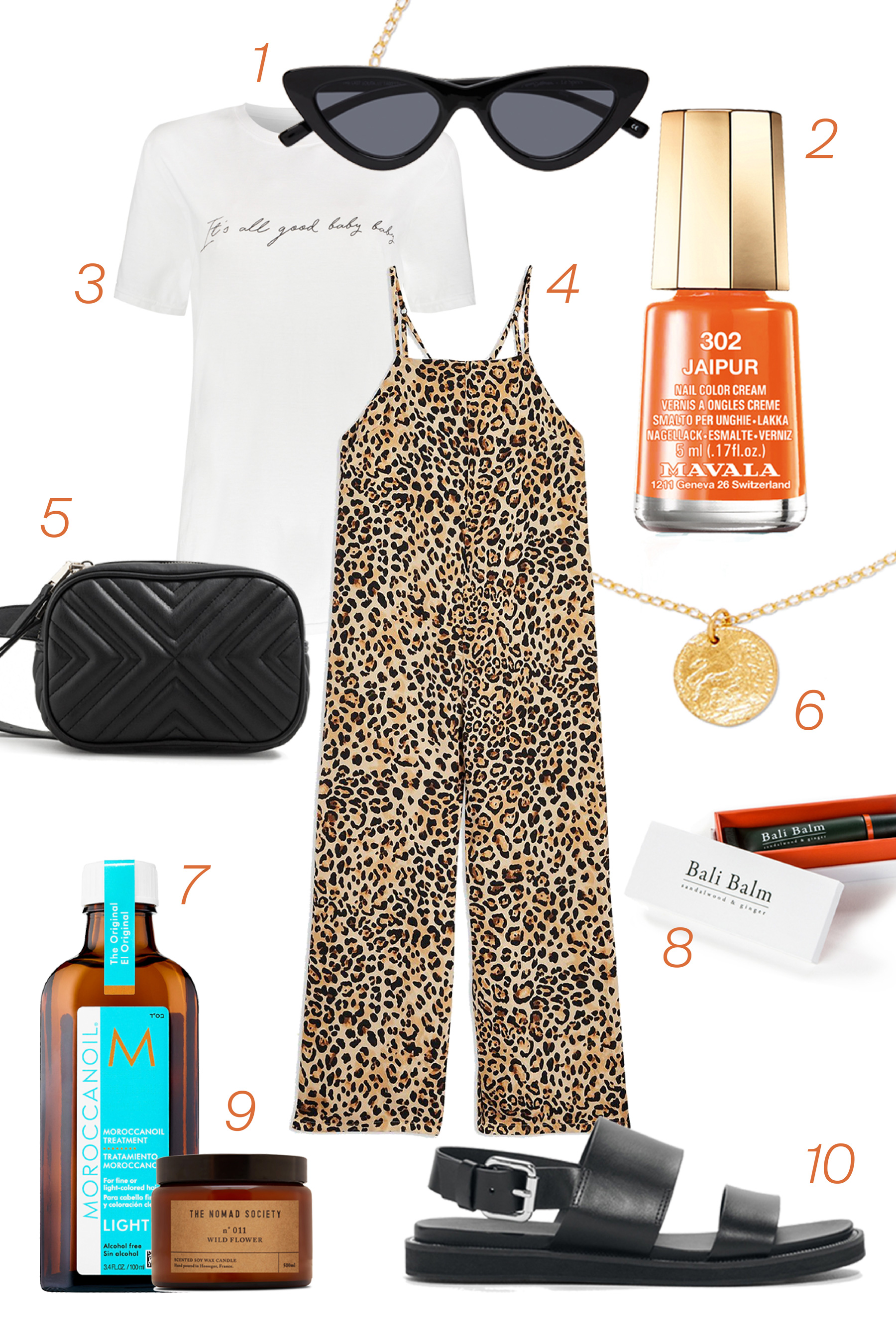 1. Cat-Eye Sunglasses, LE SPEC x ADAM SELMAN, £75
2. Nail Polish in Jaipur, MAVALA, £5.20
3. T Shirt, NASTY GAL, £15
4. Leopard Print Jumpsuit, TOPSHOP, £45
5. Quilted Bum Bag, MANGO, £19.99
6. Baby Lion Anklet, ALIGHIERI, £165
7. Treatment Light, MOROCCANOIL, £32.85
8. Lip Oil, BALI BALM, £20
9. Soy Candle in Wildflower, NOMAD SOCIETY, £35
10. Chunky Black Sandals, & OTHER STORIES, £59
Like Dolly Alderton, I like to flout Trinny and Susannah's rule that 'blonde and leopard print equals barmaid'. After all, have the formidable duo not seen Debbie Harry rock a spotted jumpsuit? Or Kate Moss a big cat mini? And, more importantly, what's wrong with barmaids?
This month, I'm going True Romance with my feline prints. Topshop's one-piece has a loose cut and heatwave-ready spaghetti straps, and can be layered over a crisp white tee when the sun goes down, like this suitably 90s offering from Nasty Gal.
These chunky sandals by & Other Stories have a touch of regulation schoolwear about them, which I love, and stand me in good stead for a month of day parties and rooftop drinks. For a Carnival-appropriate twist, I'll throw in Alighieri's baby lion anklet and a hot orange pedi – this Jaipur shade by Mavala is suitably spicy.
A leopard look obviously calls for cat-eye specs, so these jet-black acetate winners by Le Spec will be shielding my peepers from rays and BBQ smoke until September. The only burn I want in my life is the Nomad Society's gorgeous wildflower soy candle.
Finally, my beauty haul heroes are Bali Balm's moisture-drenching lip oil, with its heavenly bergamot and grapefruit scent, and – sticking with the essential oils theme – my old failsafe, MoroccanOil Treatment Light.
Now, get me to the Aba Shanti-I soundsystem.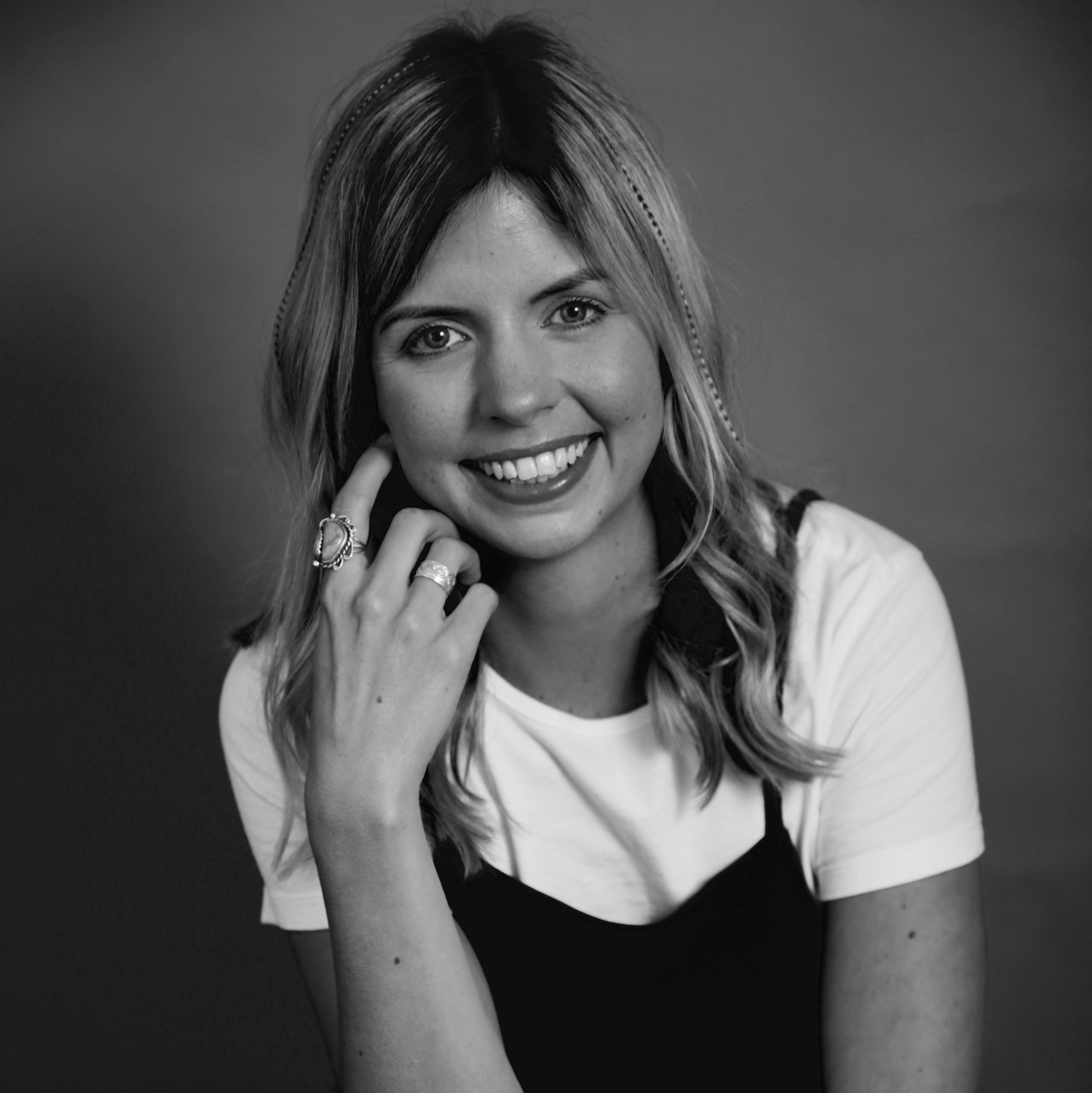 MARY-JANE WHILTSHER
Editor
Mary-Jane Wiltsher is a London-based journalist and writer. She joined the PHOENIX team in 2013 after completing her MA in Creative & Professional Writing at the University of Roehampton, and became Editor in 2017. Her short fiction has been published by Early Works Press.