Pop sensation Ava Max may look like a walking rainbow, but she's made of steel
Born Amanda Koci, the daughter of Albanian immigrants who fled to America in the 90s, the precious young singer-songwriter decided upon Ava Max as her professional name when she was just thirteen. She chose 'Ava' to represent the feminine side of her personality, and 'Max' the masculine. This sense of duality has become Max's signature brand – epitomised by her striking asymmetric hair: a chopped bob one side, long mermaid tresses the other. 
A chance meeting in a club with hit-making producer Cirkut, who has worked with pop acts such as Katy Perry, Miley Cyrus, The Weeknd and Rihanna, led to initial hyper-pop tracks "Salt", and "Not Your Barbie Girl", a fierce feminist take down of the 90s Aqua hit. The end of 2018 saw her breakthrough track "Sweet But Psycho" blow up globally, reaching almost 250 million views on YouTube. Her latest single "So Am I" has become a battle cry for those who feel like an outsider. Ahead of her hotly anticipated debut album coming this summer, the straight-talking star tells us all.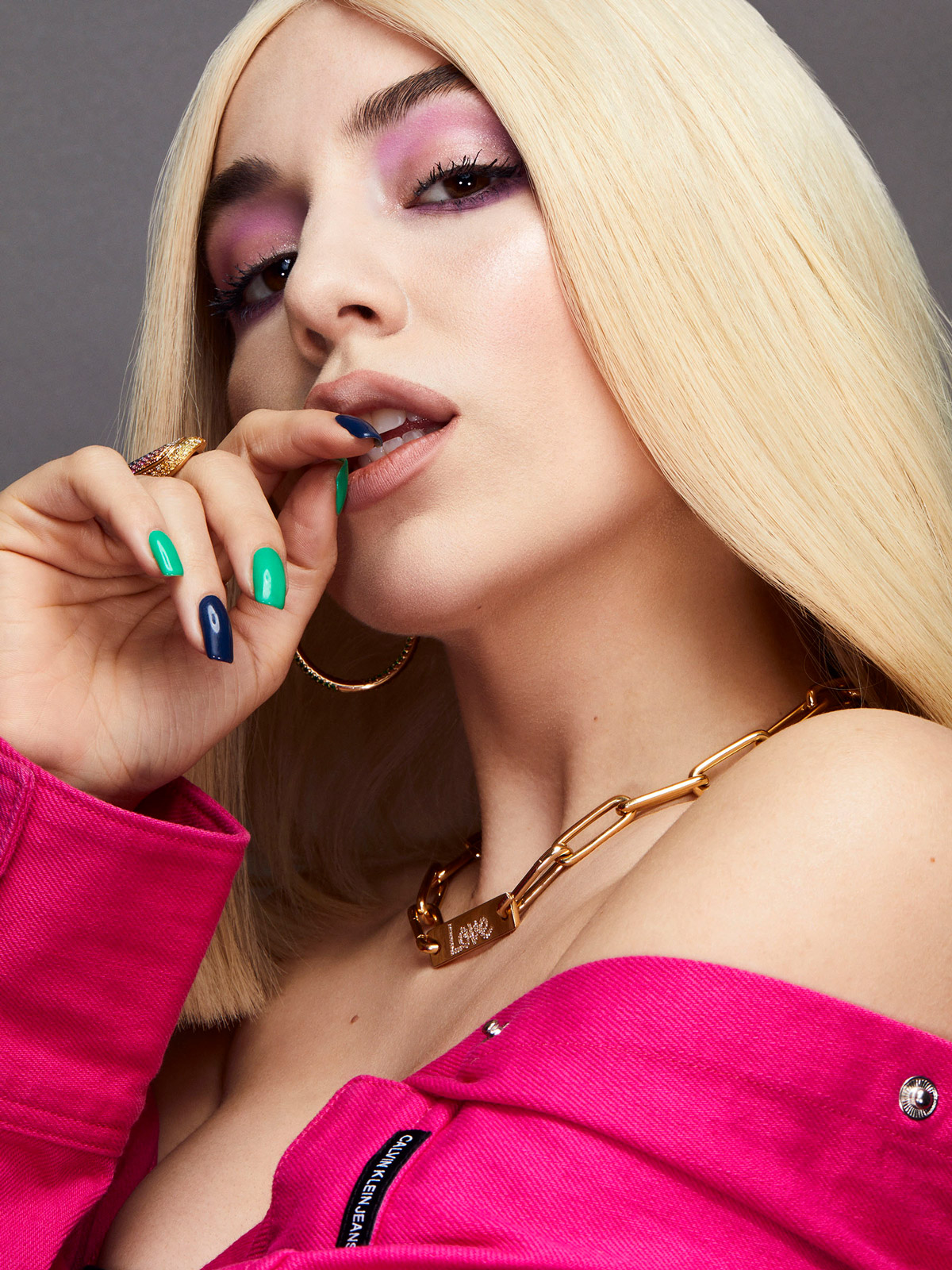 PHOENIX: When did you first realise that you could sing?
Ava Max: When I was seven years old. My mom first started singing with me when I was around four, and then around seven I did my first singing competition. When I started performing on stage I was like, "Okay, this is like what I want to do." It's weird, it's a blessing and a curse knowing what you want to do at such a young age.
What were the singing competitions like? 
I just had this big voice as a tiny seven-year-old girl. It was funny. Every competition the judges would look at me like, 'Eh, just a little girl!' and then when I started singing they were like, 'Oh wow.'  They were so impressed. Then I ended up winning a lot of the competitions. By fourteen, I had done so many competitions they were like, 'We should all just move to California.'
What did you think about moving to California? 
Fourteen-year-old me was like, "Well, you know what? I wasn't liking school anyways." Because I was being bullied a lot.
What were you being bullied about? 
They didn't like me. All the girls, they ganged up against me. It was horrible, then I got kicked out in seventh grade.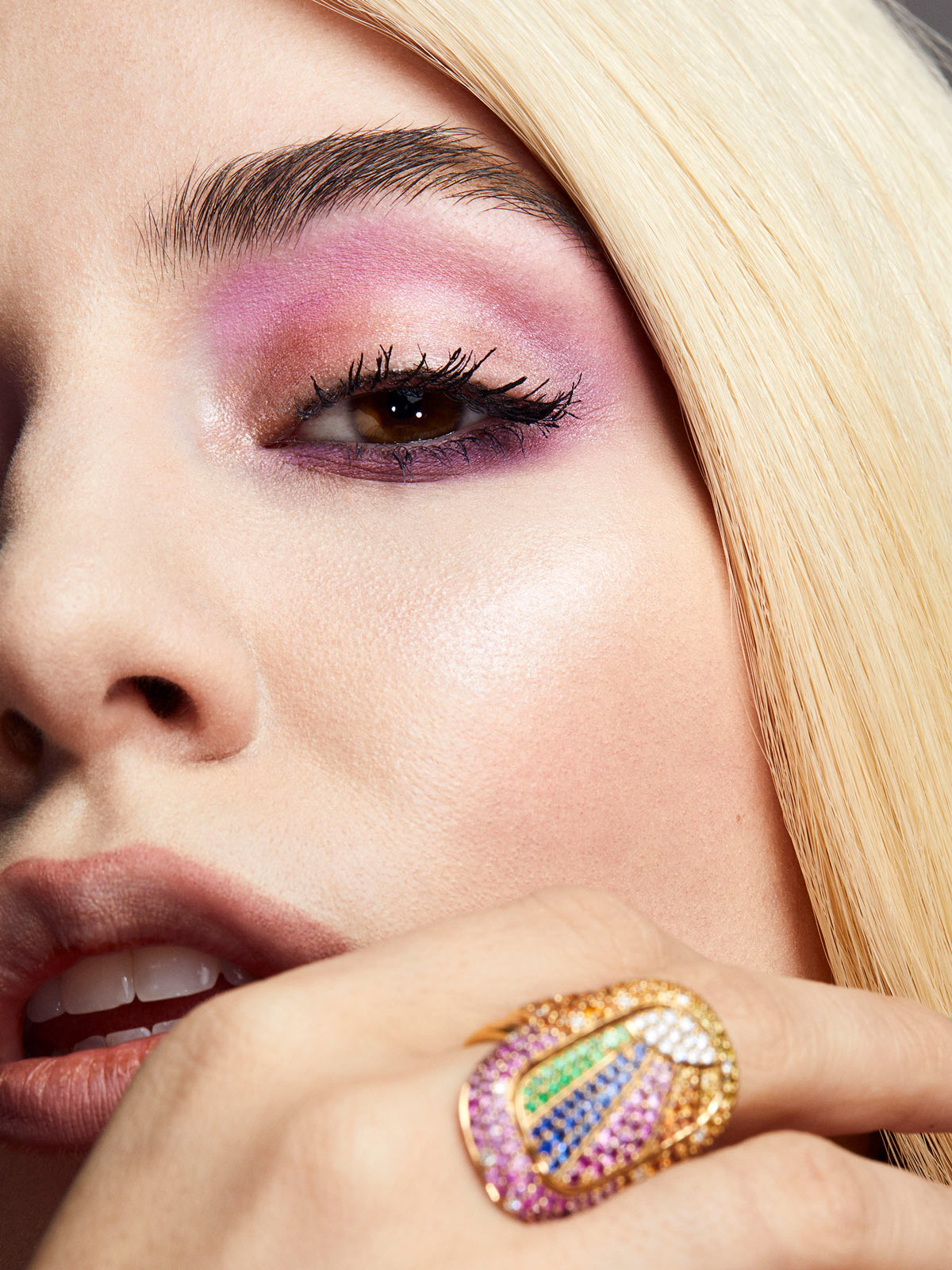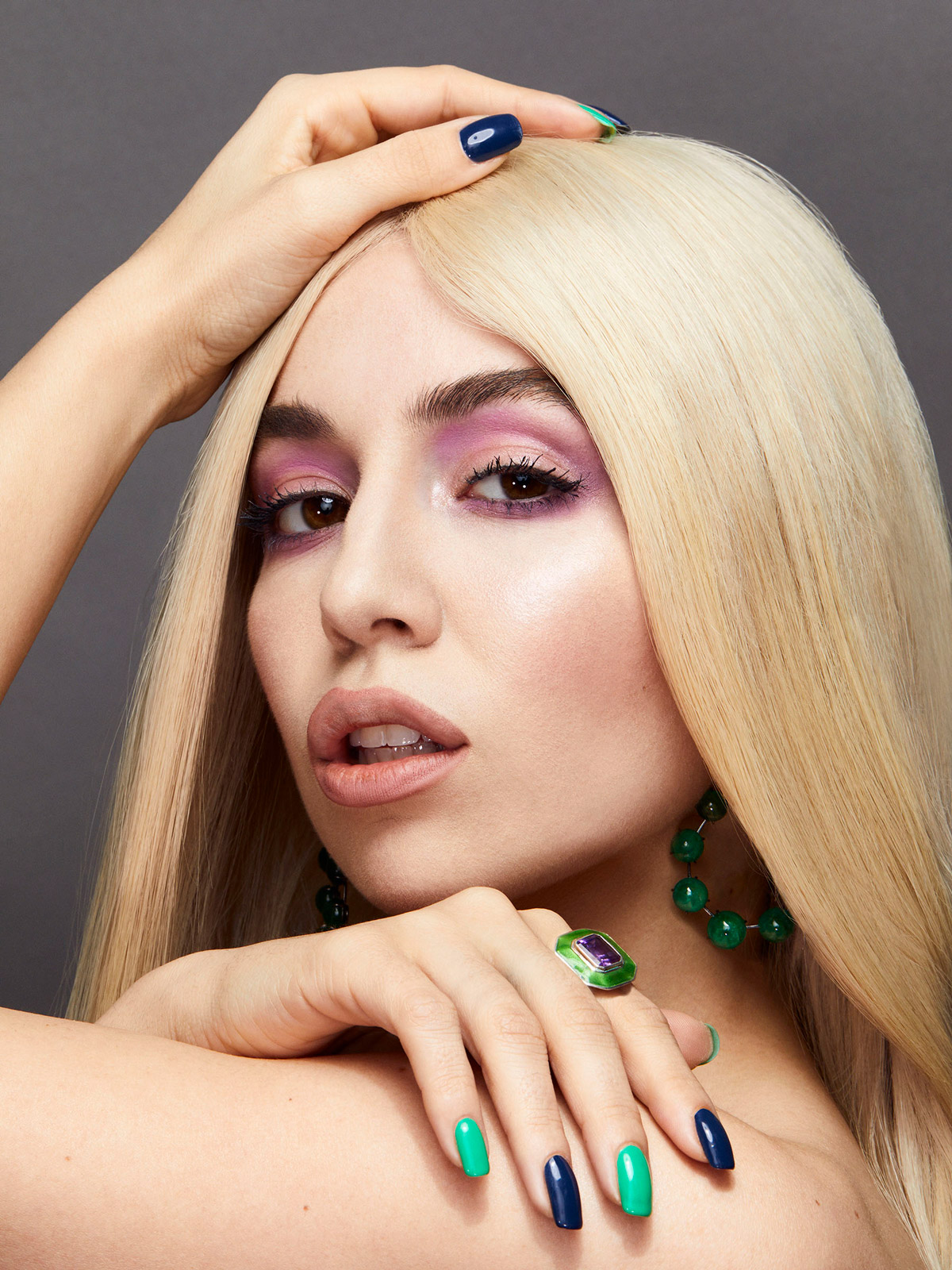 Your new song "So Am I" talks about being a misfit. Did you feel like you were a misfit?
I was. I was super goth in seventh grade. I died my hair pitch black, cut it really short, wore black sweatshirts and black pants every day. Everybody was more girlie, so I was the odd one out. I was always getting out of school to go to singing competitions. I remember being so sad. It was a long time ago but I still remember feeling so sad. When I got kicked out for standing up to my bully, I started homeschooling.
So you moved to California to pursue a career in music, but then you had to move back?
We moved for almost two years, and then we went to South Carolina because no one wanted to sign a 14-year-old girl! They didn't give a shit. For me, I was like, "Yeah, I'm a kid" and I thought it's all going to happen. But I was a child; I didn't even know who I was at that point.
Fourteen is really young.
Yeah! Actually, it's crazy, I'm so happy it didn't happen. You see a lot of child stars, and you see what they go through, but I feel like, I got blessed to figure out who I was not in the spotlight.
And growing up I had a lot of that: "Act like a lady, act like a lady." I'm just like "no, I'm gonna be myself".
What do you think makes a great pop song?
The meaning, but also if it makes you dance.
Your mom is an opera singer – did she give you singing lessons growing up?
No lessons, she just gave me advice like how to keep my voice in shape. Like, "Drink room temperature water", "put a scarf on", "don't drink alcohol", "don't smoke". Stuff like that.
Do you not drink? 
Once a year maybe some wine, but really no.
Do you have any bad habits?
I do! My phone, I can't get off my phone. I can't and everyone around me, my best friends, my friends, my parents, they've gotten to the point where they're just so fed up because I'm always on my phone!
Do you do most of your own social media interactions? 
Yeah, because I love connecting with my fans now. At first I hated social media, but now I love it because I get to connect with people.
Do you ever get any negative experiences with social media?
Once in a blue moon. Overall it's very positive but when there is a negative comment, I like to comment back.  I don't like to leave it alone. I don't know why, I just have to. But I come from a very blunt family. Albanian. Loud! They say what they want to you. So it doesn't hurt me that much, if that makes sense.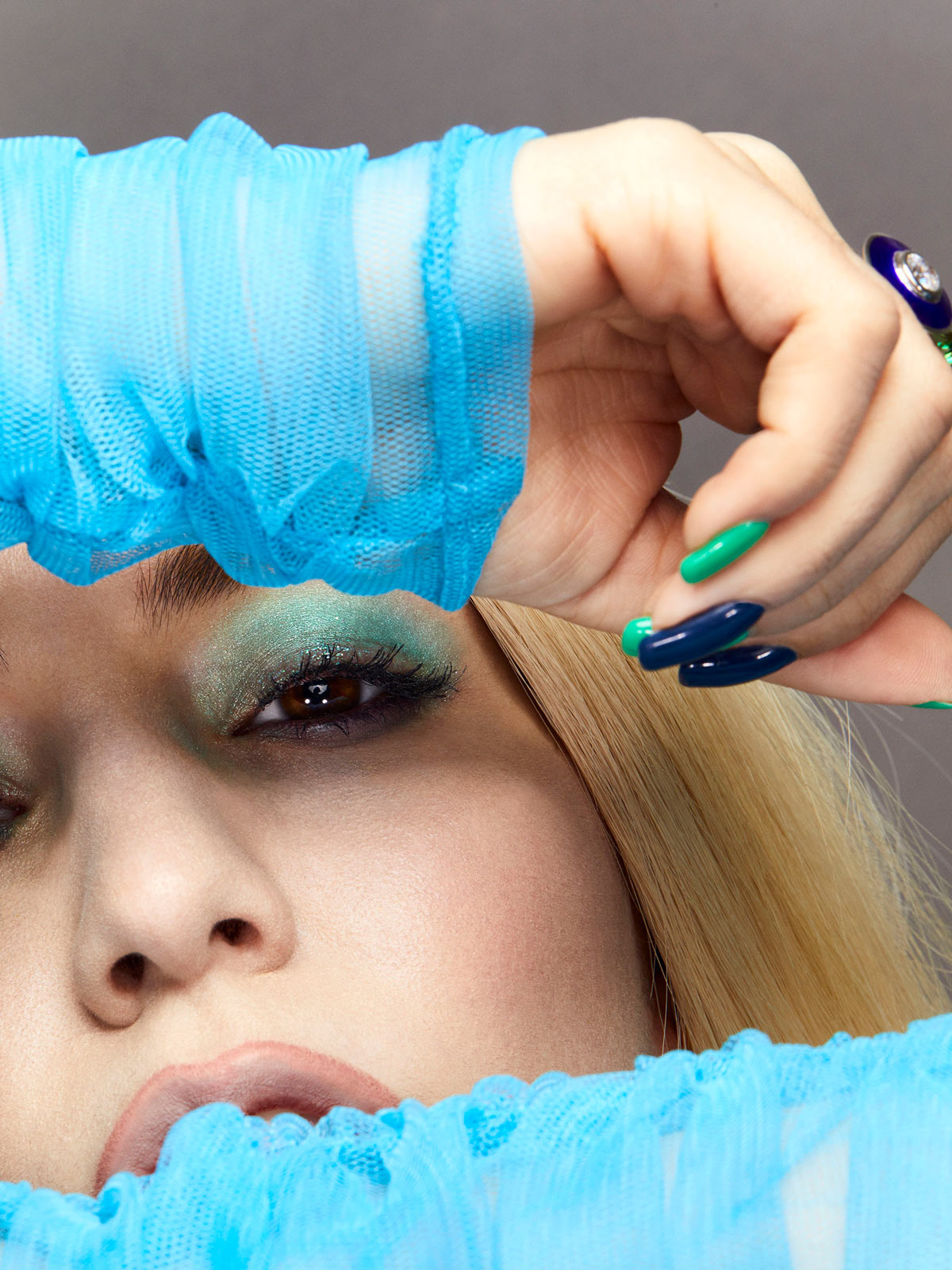 So you're pretty straight talking…
Yeah! It's funny because growing up I had a lot of male cousins. I was the only girl cousin and I would be one of the boys. Now I feel like I say anything, and sometimes they say women shouldn't. I don't like that double standard.
Who says that? 
Just growing up, and people in general are always like, "You're a woman, act like a woman." That's why I wrote "My Way" because it says I don't have to act like a lady because you can just be yourself. And growing up I had a lot of that: "Act like a lady, act like a lady." I'm just like "no, I'm gonna be myself". A lady doesn't have a definition.
It's a double standard alright! 
Double standards! And they gaslight us into thinking we're "psycho" in relationships. That's what "Sweet by Psycho" is all about – I'm redefining the word psycho. Psycho is passionate, opinionated, and then they say, "Oh but you're being psycho." Men can be psycho, right? But we don't call them psycho. We say, "Oh, they're strong." But no, women are strong too.
Do you feel connected to your Albanian heritage?
I do, I do! I really feel Albanian! I'm lucky enough to come from a household with very strong women. My mom, my aunt, my grandma, they always said what was on their minds to their husbands. I saw that and I loved it, seeing that growing up. I was blessed. But through my music, I hope to share that to somebody who might not have that in their life.
How did it feel growing up the daughter of Albanian immigrants in America?
I did feel more of an outcast being Albanian. I did feel a little, out of the box, when I lived in South Carolina. I started homeschooling again because I just did not like high school. I went for a year to try it out because I wanted to experience high school. I just couldn't fit in. Then I decided, you know what, I don't want to fit in. I'm done trying to fit in!
It's like the haircut: the meaning of the haircut is not just to do with the haircut. It's "do your own thing", don't go with what's on trend or what's cool. You don't have to fit in, you know? I feel like the younger generation now definitely needs to hear that.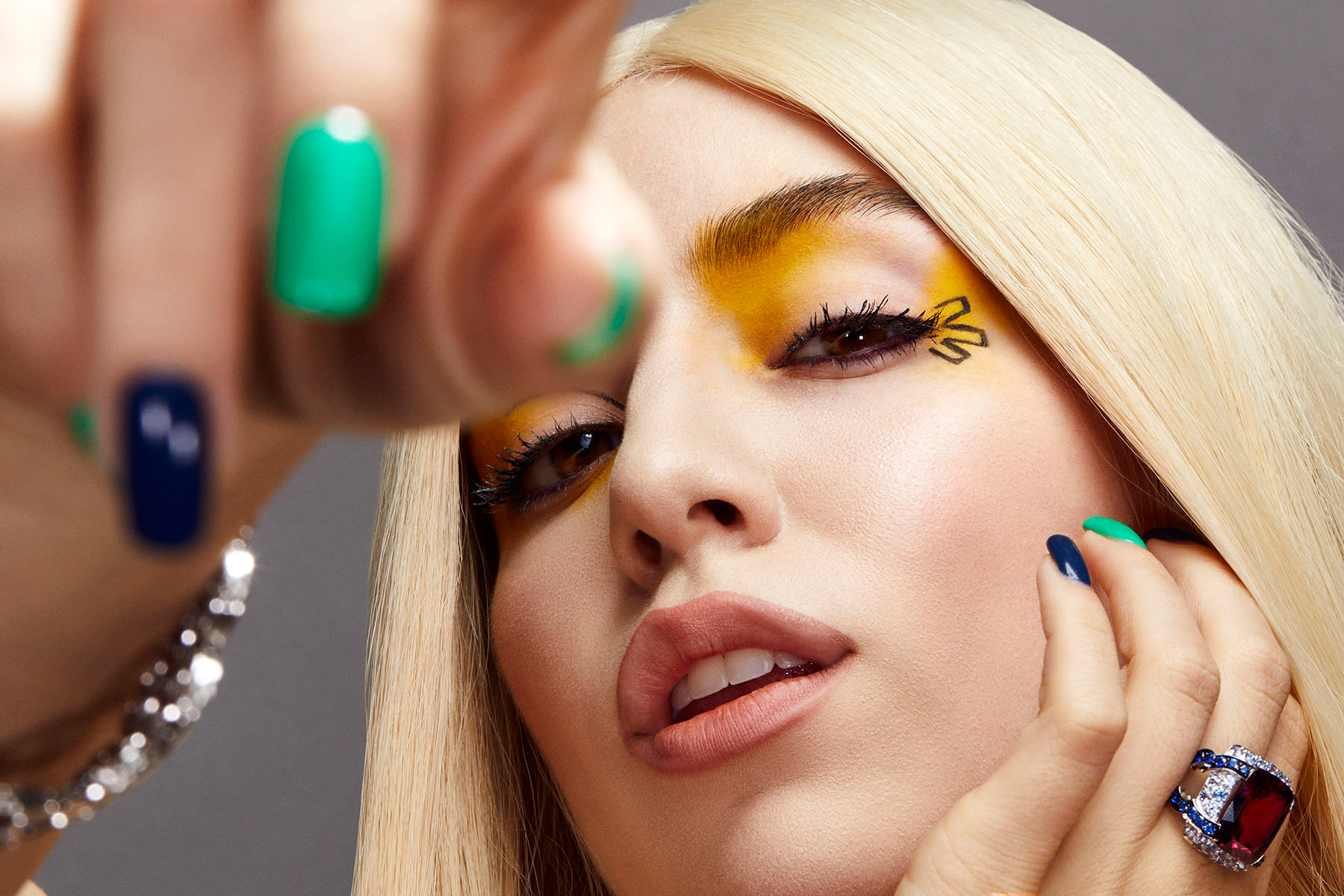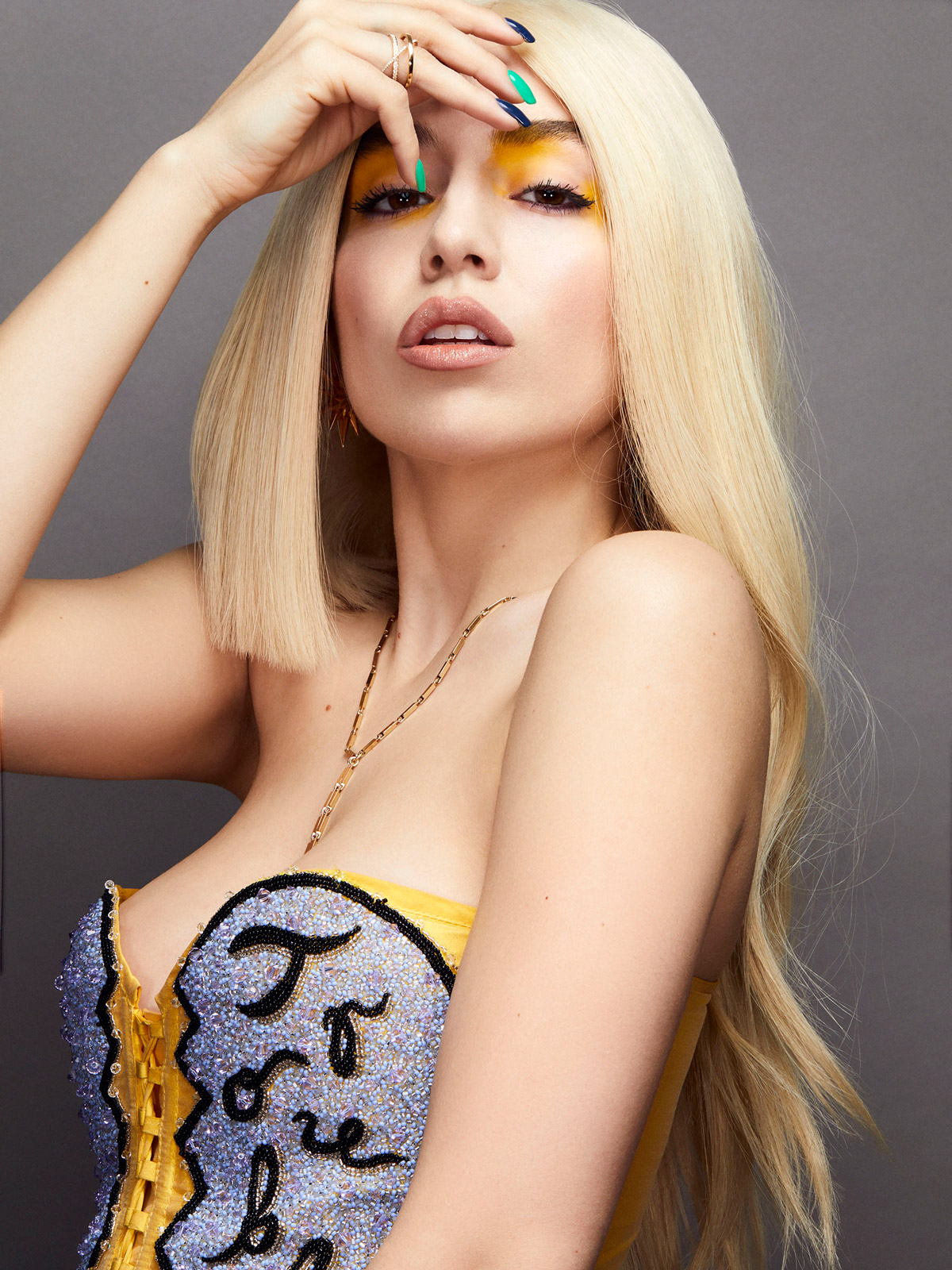 Which strong women do you look up to?
My mom!
What is the best piece of advice she ever gave you?
"It's cliché but she taught me that anything is possible. The way she came to America, she didn't know the language, she didn't have money. My mom and dad had three jobs each. I didn't see them until I was ten years old; I lived with my grandma. I was ten years old when they first bought their first house. I didn't see them for a long time so when I did get to spend time with them I never took it for granted, you know? I saw all the struggle they went through because life isn't fair. At the end of the day life has a lot of struggles, unless you're born into a rich family, which was not my case. They taught me to keep going and not give up.
What's the message of the new album you've got coming out this summer?
Every single song on the album has a really strong anthemic message. I did that on purpose, I don't want any songs that are about just sex and drugs and partying – that's not my thing. I just wanna give people an uplifting, positive feeling. Put on my music to go work out or to be more confident, that's what I want. I don't want it to be a downer. There are no features, I can tell you that, but the fourteen songs on the album are really pop, with strong messages.
So Am I is out now on Atlantic Records