Autumn Skincare Essentials, Candles in Vintage China and a Portable Wifi-Speaker: 12 Items to Bring You Comfort This Month
Welcome to our team picks in the PHOENIX November 2021 Hotlist.
Words Hannah Kane, Lena-Marie Müller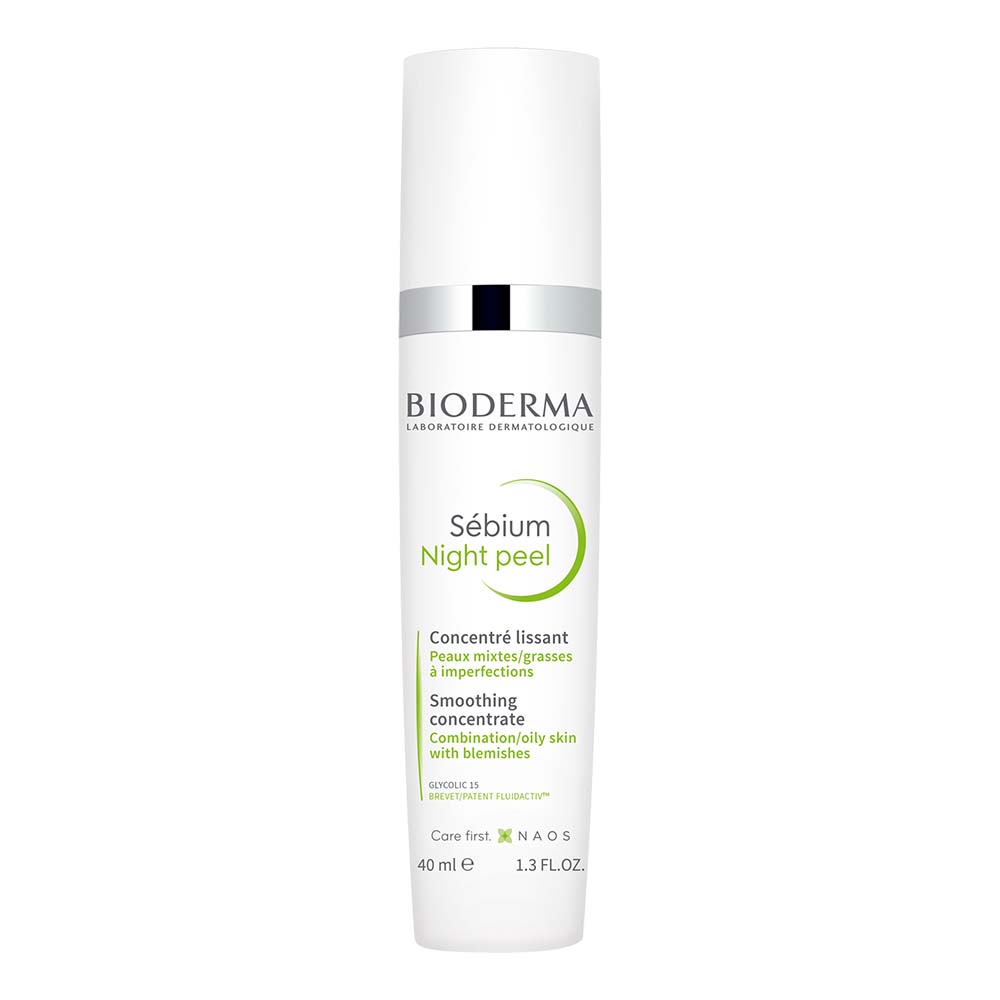 Bioderma Night Peel, £16.50
While brown leaves are ringing us into autumnal feels, falling temperatures and central heating can play havoc on the skin. French beauty brand Bioderma's Sébium Night Peel promises to get skin clear and radiant overnight. With 15% Glycolic Acid, one of skincare's most loved AHA wonder acids, the gentle peel relieves clogged pores and dead skin cells, making way for smooth skin and an even complexion. Dermatologically tested and easy on your wallet, it's bound to become a shelf-staple. £35.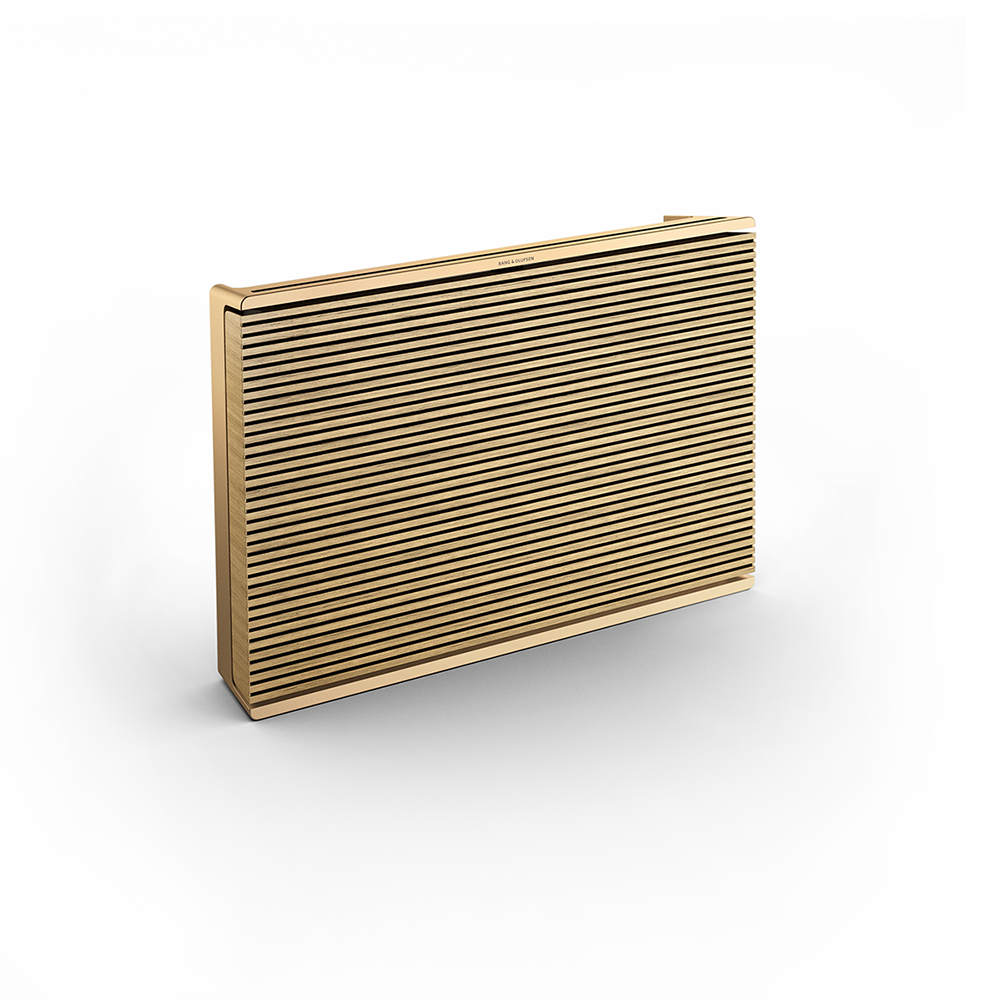 B&O Beosound Level Portable Wifi Speaker, £1299
We first heard about the B&O Beosound Level back in February when it launched, but haven't had a chance to feature it until now. Normally for a tech product this would make it old news,
given the furious pace of tech turnover with short product lifespans: over the past five years, the global generation of e-waste has grown by 9.2 million tonnes, and is expected to grow to 74.7 million tonnes by 2030. To counter this, Beosound Level's product's design, hardware (and accompanying software) are intended for a lifespan of around 15 years. Deliciously minimal aesthetics and the crystal clear sound you'd expect from B&O make it an ongoing winner .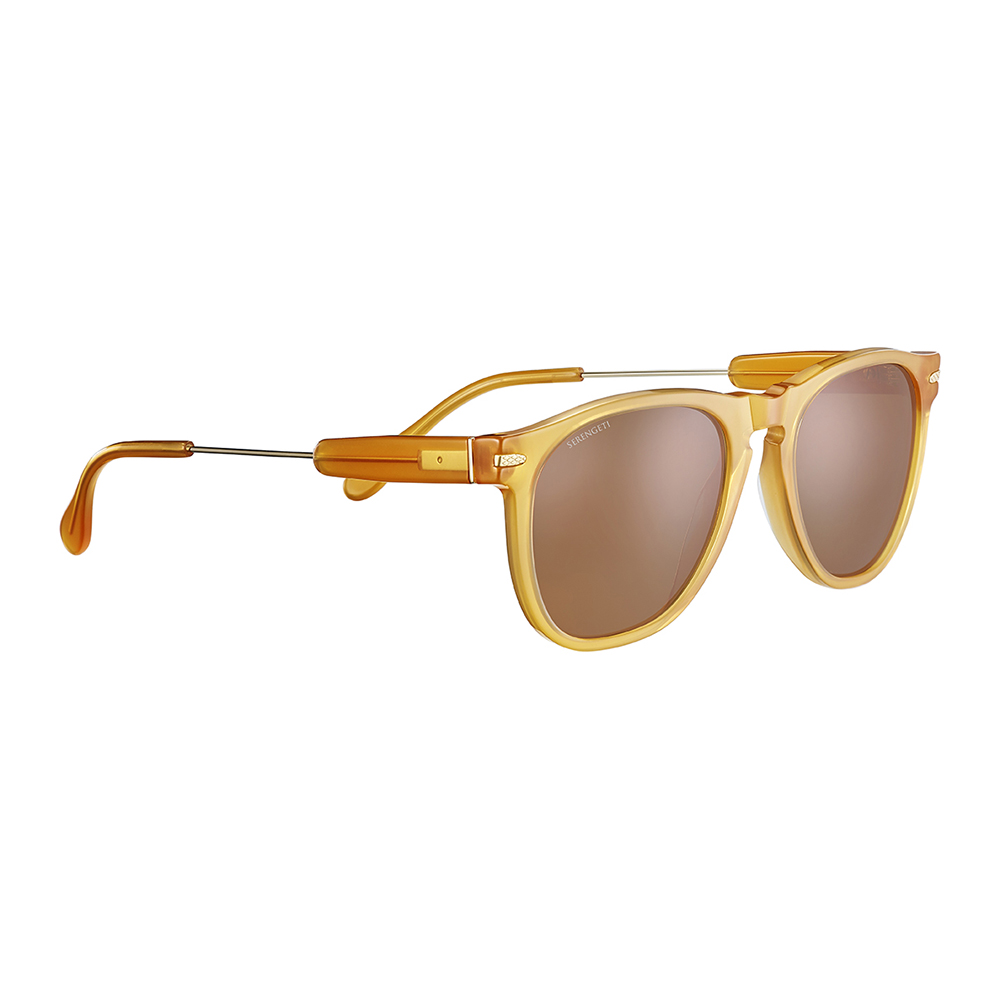 Serengeti Sunglasses, £375
Serengeti is a leading US opticals company with over 140 years of research and development into high performance lenses loved by pilots and drivers alike. They claim no other sunglass brand combines three innovative technologies into one "ultra-superior" lens, using gradually adjusting Photochromic lenses, naturally colour-enhancing and blue-light blocking Spectral Control® technology, and glare-reducing Polarization. We love the Amboy frame in olive, just right for a nod to military styling with autumn / winter's utilitarian overcoats. After a recent test driving, we can support their superiority as high quality sunnies for reducing glare in low sun conditions .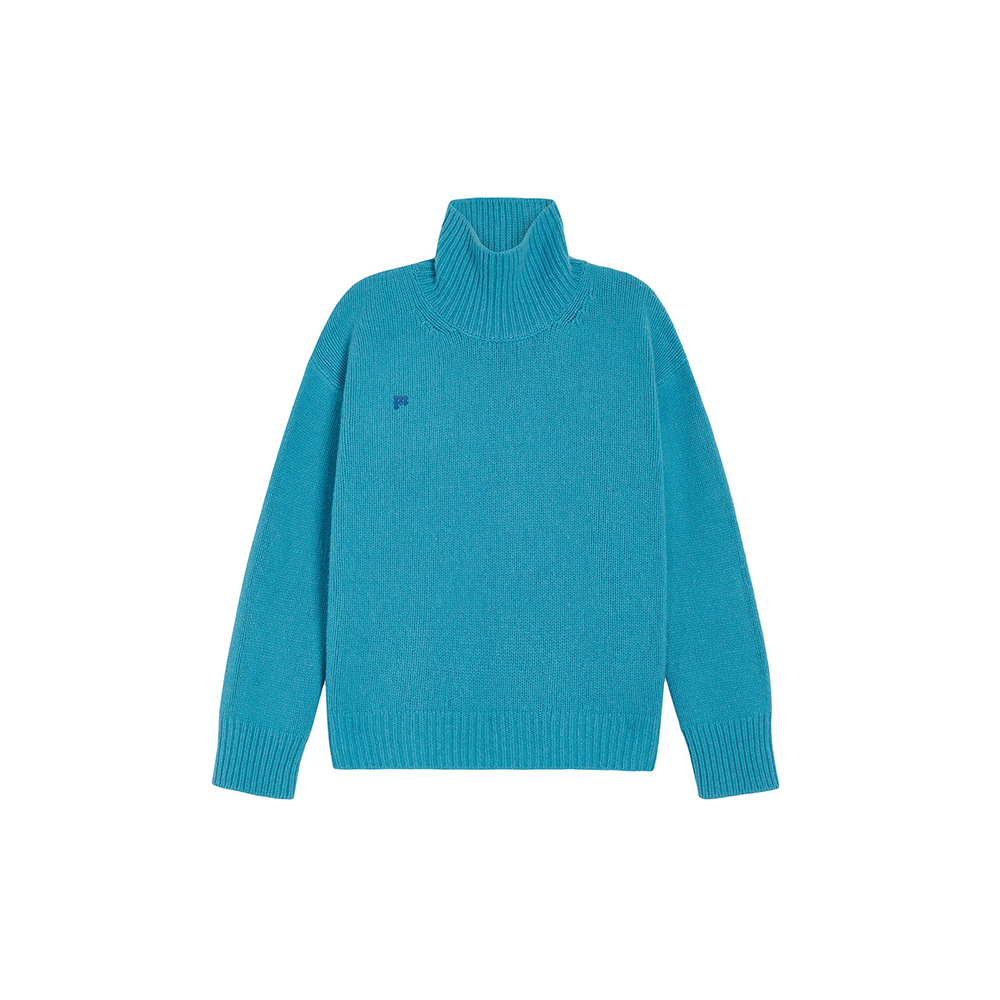 Pangaia Recycled Cashmere Teal Track Suits, Prices from £59
There's only one thing better than cashmere in autumn: eco-friendly cashmere in autumn.
Meet science-based and PHOENIX-fave brand Pangaia with their recycled cashmere capsule collection, crafted from a blend of pre-loved and virgin fibres. From turtlenecks to trackies in elegant neutrals and an electric teal, options come a bountiful and are everything but dull. Cozy and ecologically carefree, Pangaia is also philanthropic at heart, keeping close contact to the United Nations and supporting social causes such as Black Lives Matter and COVID-19 reliefs.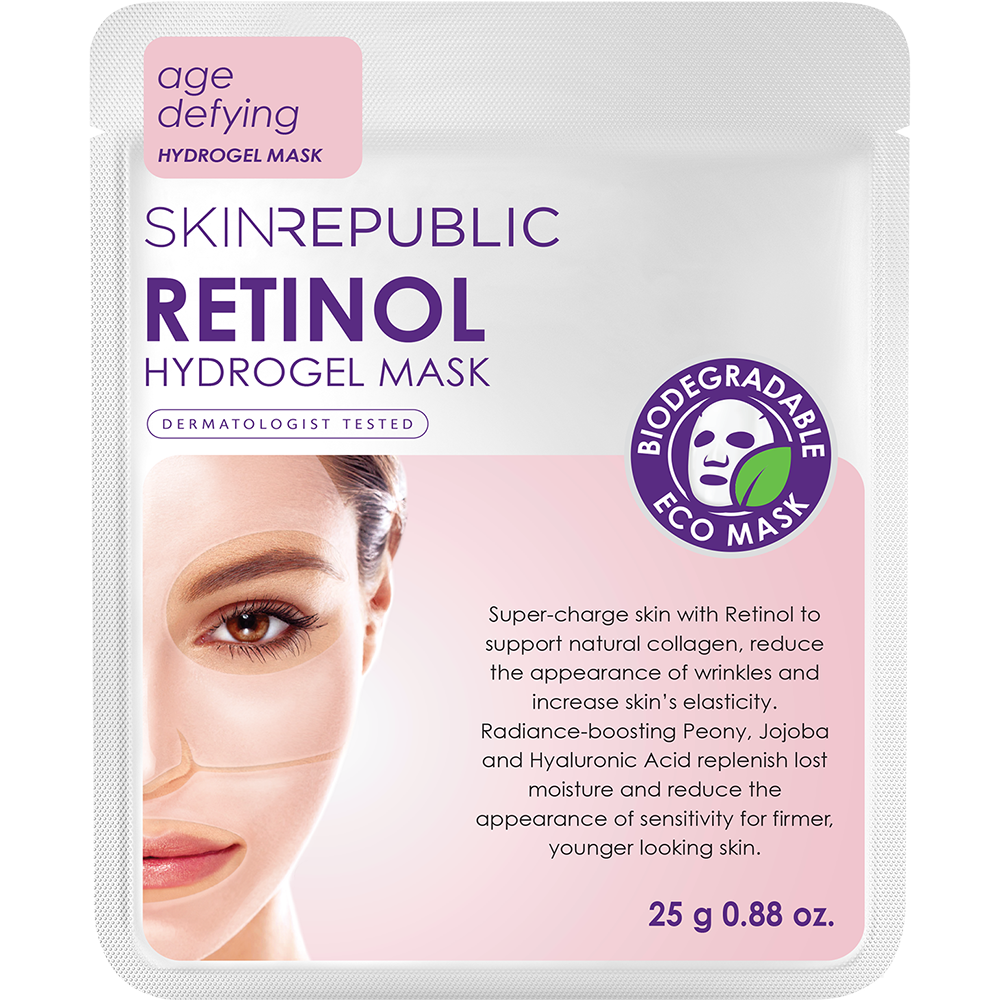 Skin Republic Retinol Hydrogel Face Sheet Mask 25ml, £5.24
Retinol is one of the few anti-aging skincare ingredients proven to work scientifically, and adding a little to your routine can have a noticeable effect on collagen production, speeding up cell turnover which slows down as you age. These biodegradable pampering masks also contain jojoba, peony and chamomile to soothe, Rice Extract Sake rich in enzymes and amino acids to brighten and moisturise, and Niacinamide to help protect the skin against sun damage. Priced £5.24 they are the ultimate November skin treat.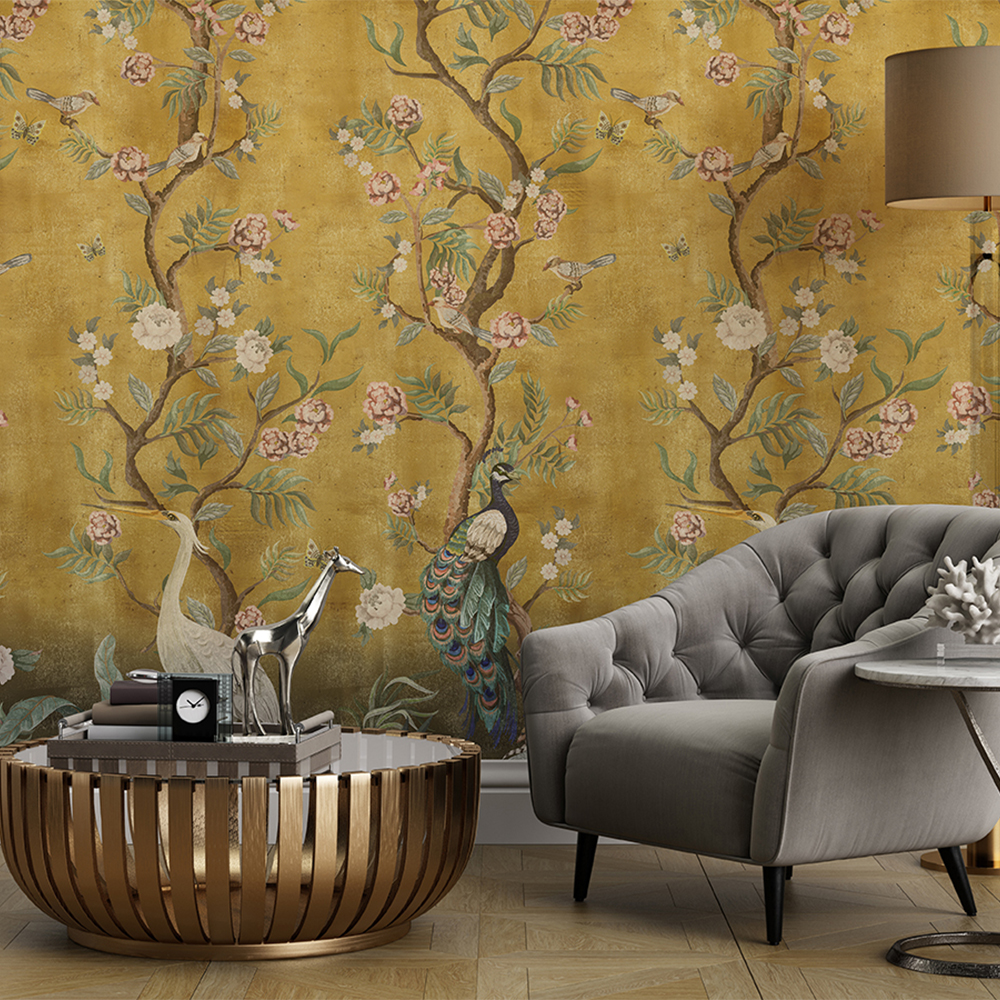 Feathr wallpapers, Prices from £36/m2
In need of a change of scenery? Interior brand Feathr's artisanal wallcoverings are envisioned by an international collective of multi-disciplinary fine artists – think everything from tattooists to photographers – delivered right to your doorstep. Founded by a craft-oriented trio, they offer a wide selection of high-quality designs guaranteed to satisfy anyone's wall-cravings. Standouts include a saffron Chinoiserie wallpaper adorned with cherry blossom branches and exotic birds – the perfect palette to brighten up your home.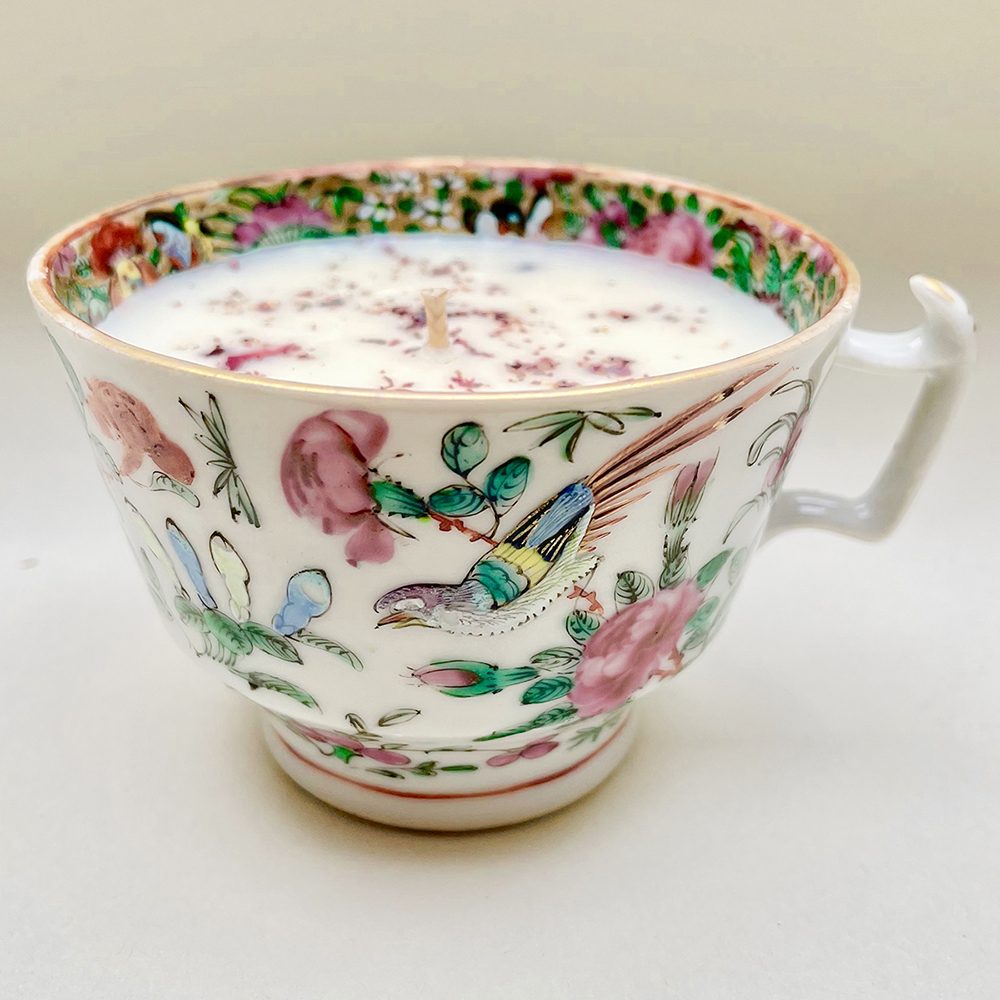 Cockles and Heart's Tea-Cup Candles, From £29

There isn't one way to warm yourself up with a tea cup – there's two. Artisanal candlemaker Cockles and Heart prefer to hand pour a cup of coconut and rapeseed wax instead of your classic chai. The one-of-a-kind vintage china is not only relaxing to look at but comforting to smell the scents of frankincense-bergamot or ylang ylang-petitgrain it disperses. After overcoming a cancer diagnosis, founder Shona Duncan now puts wellness at the centre of her life and aims to share her passion through natural wax scented with essential oils, decorated with herbs hand-picked from her garden in Devon.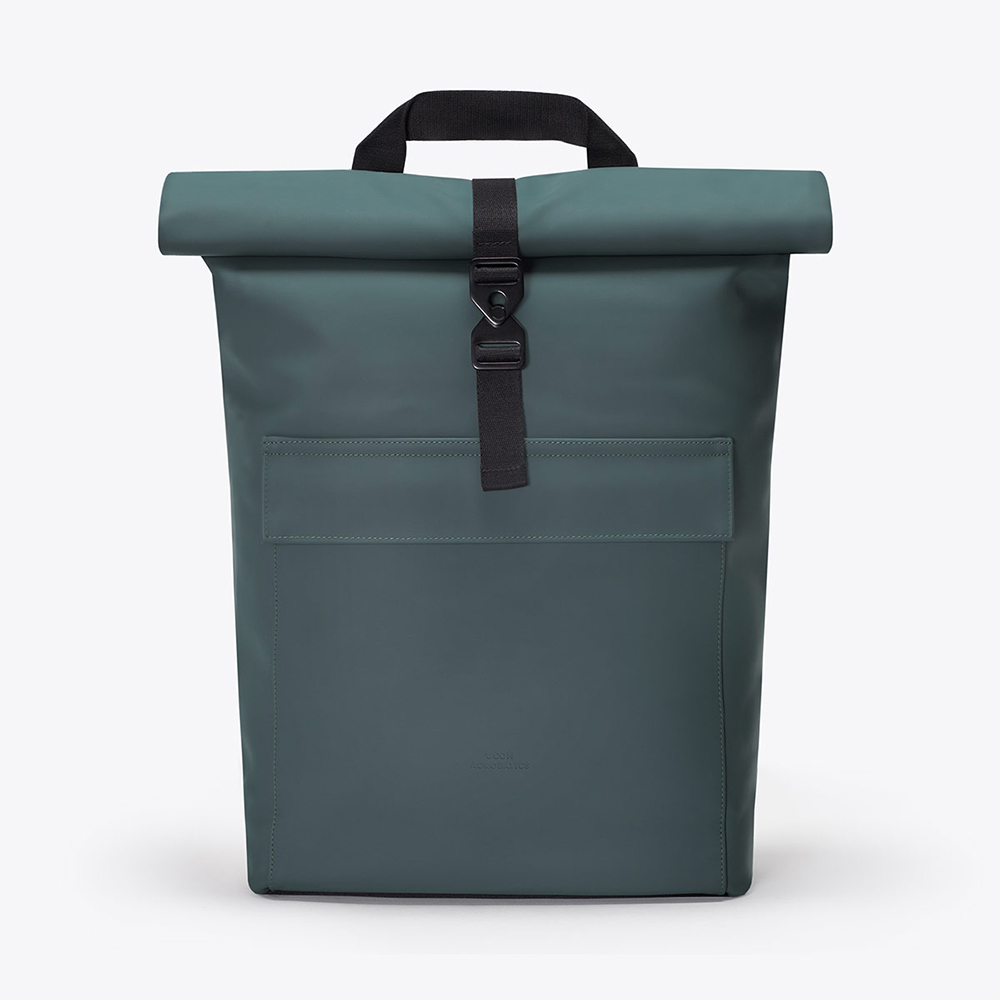 Ucon Acrobatics Jasper Backpack, £75
No matter if on a bike, in the tube or for a stroll in the park: backpacks are a functional city-essential in any season. Luckily Berlin-based brand Ucon Acrobatics caters to the hustle and bustle of urban life with their eco-conscious assortment of bags manufactured from recycled plastic bottles and lined with upcycled neoprene. One of Ucon's most beloved designs is their Jasper Medium Backpack, waterproof and vegan, turning heads in a minimalistic style that can be upgraded by choice of bright colours or graphic prints.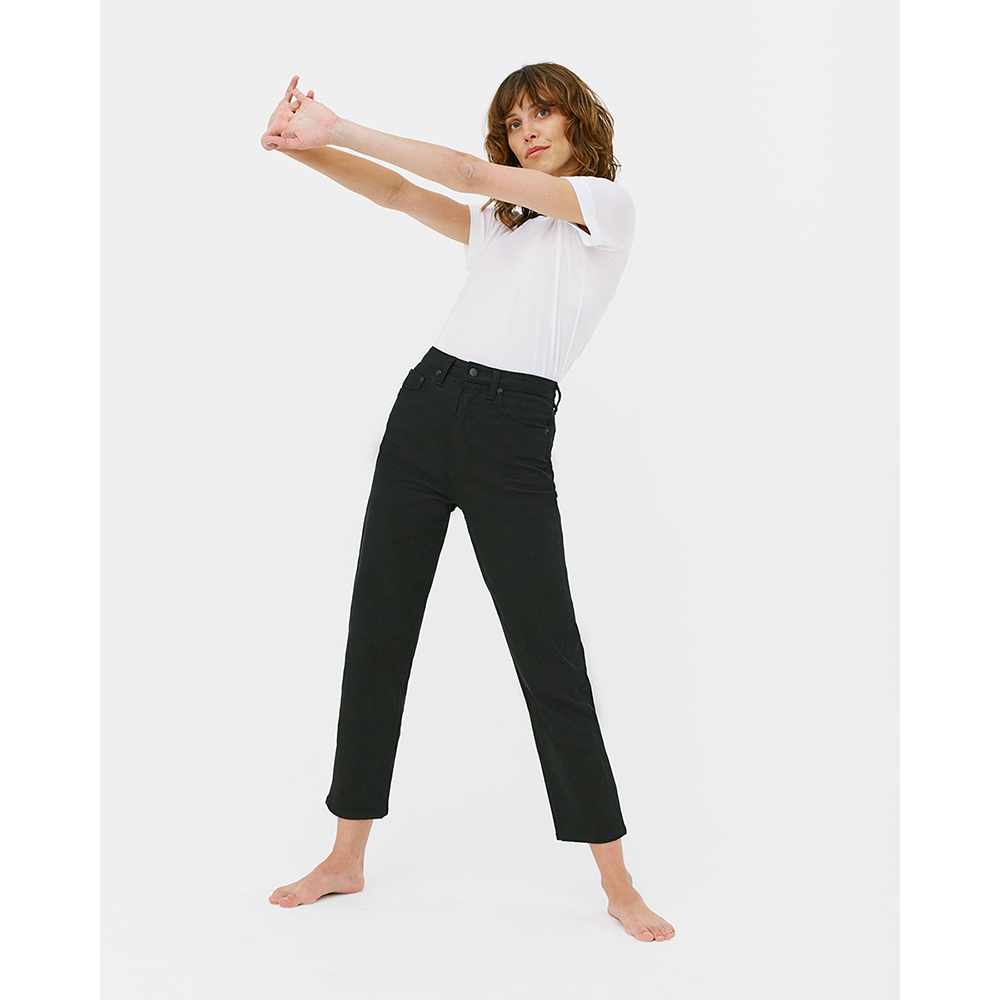 Dai's female performance-oriented workwear, £175
Joanna Dai was confronted with the working woman's need for comfort a few years ago and drew the line by starting her namesake workwear brand that's been pushing the boundaries between trousers meant for the office and post-work yoga sessions ever since. Empowering women by supporting them in their performance and offering an online body mapping guide to find the perfect fit, is at the core of this eco-friendly brand. Whether their Performance Denim made in England or classic Liberty Trousers, Dai never compromises style and comfort.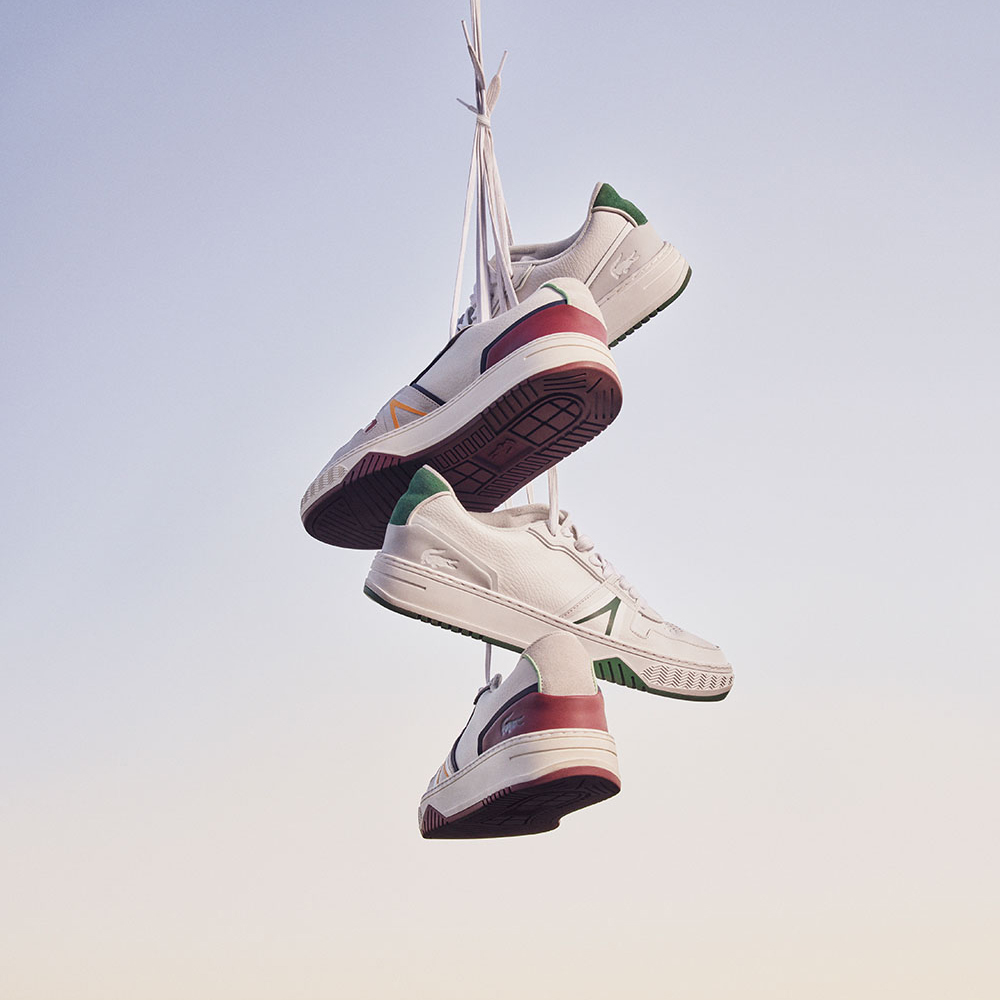 Lacoste L001 Sneaker, £90
Sneakerheads rejoice – there's a new obsession heading your way. Lacoste's star-studded Play Collective including DJ Peggy Gou and Gossip Girl actor Evan Mock, saw member A$AP Nast and his crew craft their streetwear-take on tennis court footwear this past August. The result is an entirely novel design that combines key influences from the Lacoste archive, such as the outline of a 1980's racket handle along either side, with a modern easter-egg hunt for the hawkeyed design reference experts. If classic court green or a trio of autumn hues on off-white tumbled leather, the L001 sparks nostalgia and present-day frenzy at once.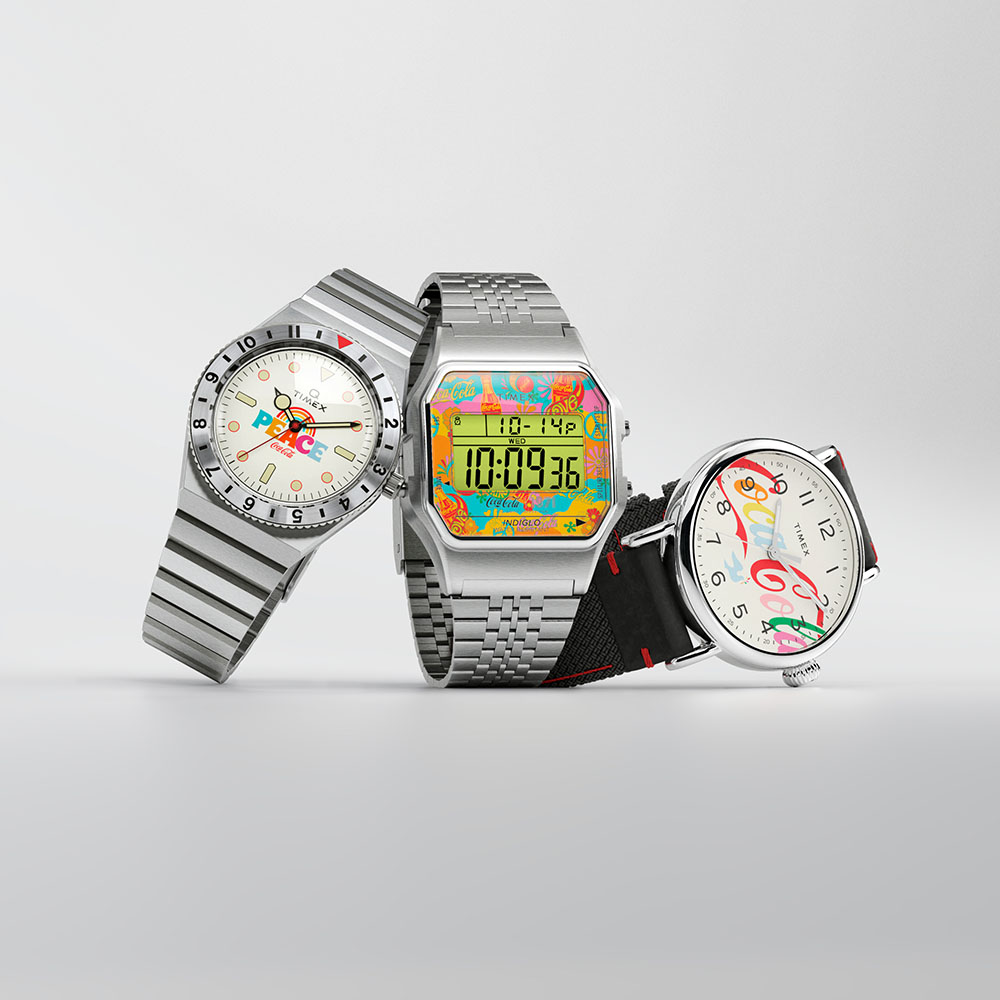 Timex x Coca Cola Unity Collection 38mm Stainless Steel Bracelet Watch, £169
It's been fifty years since the slogan 'I'd like to buy the world a Coke' chimed from TVs in 1971 as part of the soft drink mogul's iconic 'Hilltop' campaign. Now, a collaboration with Timex sets out to celebrate peace, love and harmony once again with a rainbow-tinted design trinity of elegant, genderless watches that reinforce the hippie-ideology in contemporary generations. Our pick is the classic Q Timex 38mm stainless steel style with a simple peace-message on its face. As our days are getting shorter again, a quick look on your wrist will serve as a reminder to herald the spirit of unity and what really matters. We say it's about time.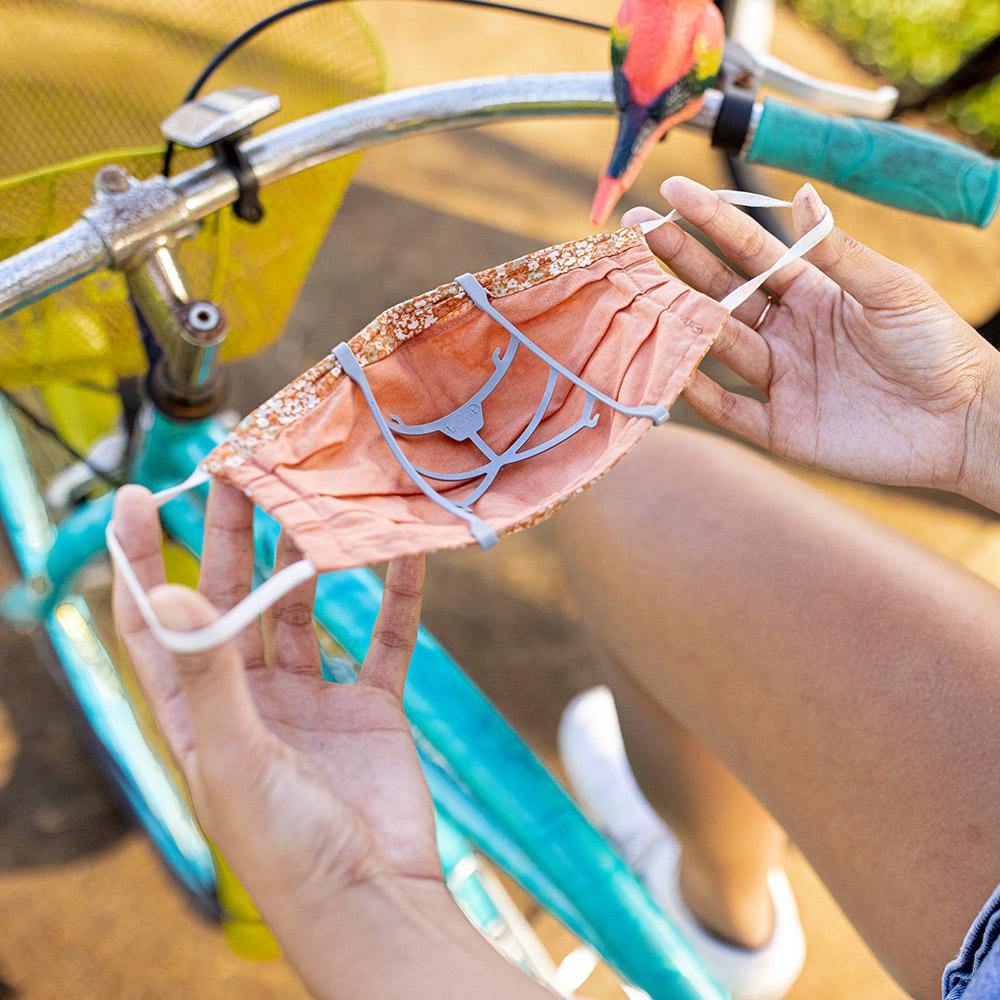 4Ocean Face Mask Support Brackets, £20
When two surfers grew sick of sharing their waves with single-use plastic on a trip to Bali in 2015, they finally drew the line and single-handedly collected washed-up waste off the Indonesian shores. Now, their operations have expanded beyond Bali with a team of over 340 plastic-collectors. What happens to the masses of marine debris? Apart from their popular beaded bracelets, 4Ocean offers much needed face mask support frames that finally guarantee smudge-proof lipstick and clear glasses. As there likely won't be a mask-farewell in the near future, why not help the planet as well as thy tube neighbour.