E. Jane,
Lavendra; Iteration No.3,
2017. Courtesy of the artist.
Broaden Your Artistic Horizons With The Max Mara Art Prize for Women Finalists' 2018 Exhibition Guide
How can we make sure our gallery-going reaps fresh rewards? By asking five of the most exciting female artists working in the UK, of course
London is one of the best cities in the world for art-lovers. We're blessed with a glut of outstanding galleries (many of them free) and our choice of blockbuster shows is second to none.
But for those of us wishing to broaden our artistic horizons beyond our doorstep, it can be a little tricky to know where to start. We know there are lots of quirkier treasures to be found both across the UK and in galleries abroad – but we're not quite sure how to separate the gold from the, well, tin foil. So how can we make sure that our precious gallery-going time reaps fresh rewards in 2018?
Well, by asking five of the most exciting female artists currently working in the UK for their personal recommendations, of course.
The Max Mara Art Prize for Women, established in 2005, is an annual collaboration between the Whitechapel Gallery and the Max Mara Fashion Group. Created to promote and support UK-based female artists, the competition offers the winning artist a bespoke six-month artist residency in locations around Italy – an amazing opportunity to develop a new body of work.
The winner will be announced in early 2018, but the shortlist has already been announced, so we took the opportunity to ask five of the finalists to tout their must-see shows around the globe for the next 12 months.
Get booking now…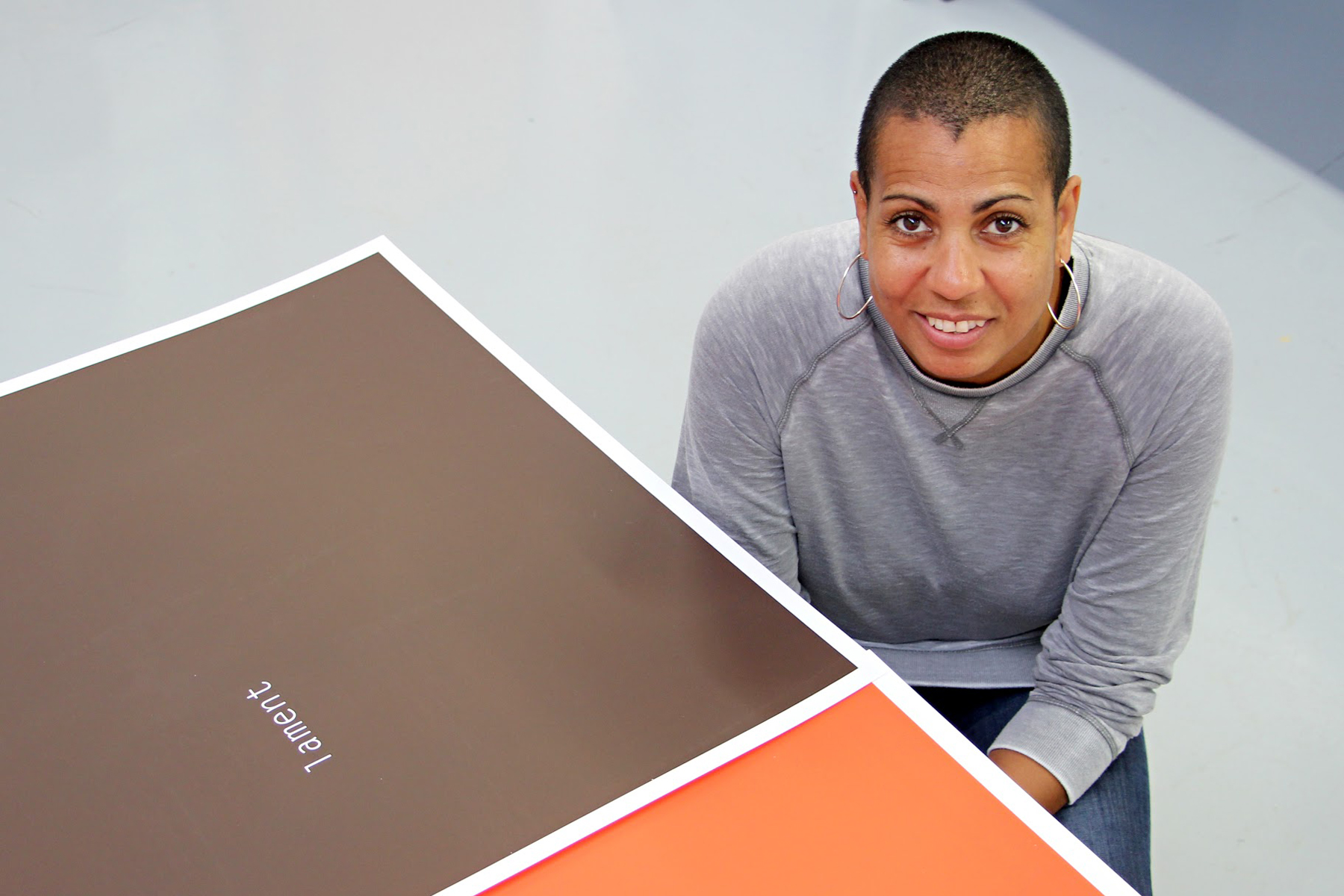 Helen Cammock
Helen Cammock graduated from the Royal College of Art in 2011, and works with a variety of multimedia including video, photography, installation and performance to intricately explore the complicated and layered narratives of storytelling. Her acclaimed 2017 solo show, 'Shouting in Whispers', was displayed at Cubitt Galleries in London and boldly interrogated the way that history has been written and who it has been written by, marrying the words of Maya Angelou and Walter Benjamin with striking visual performances.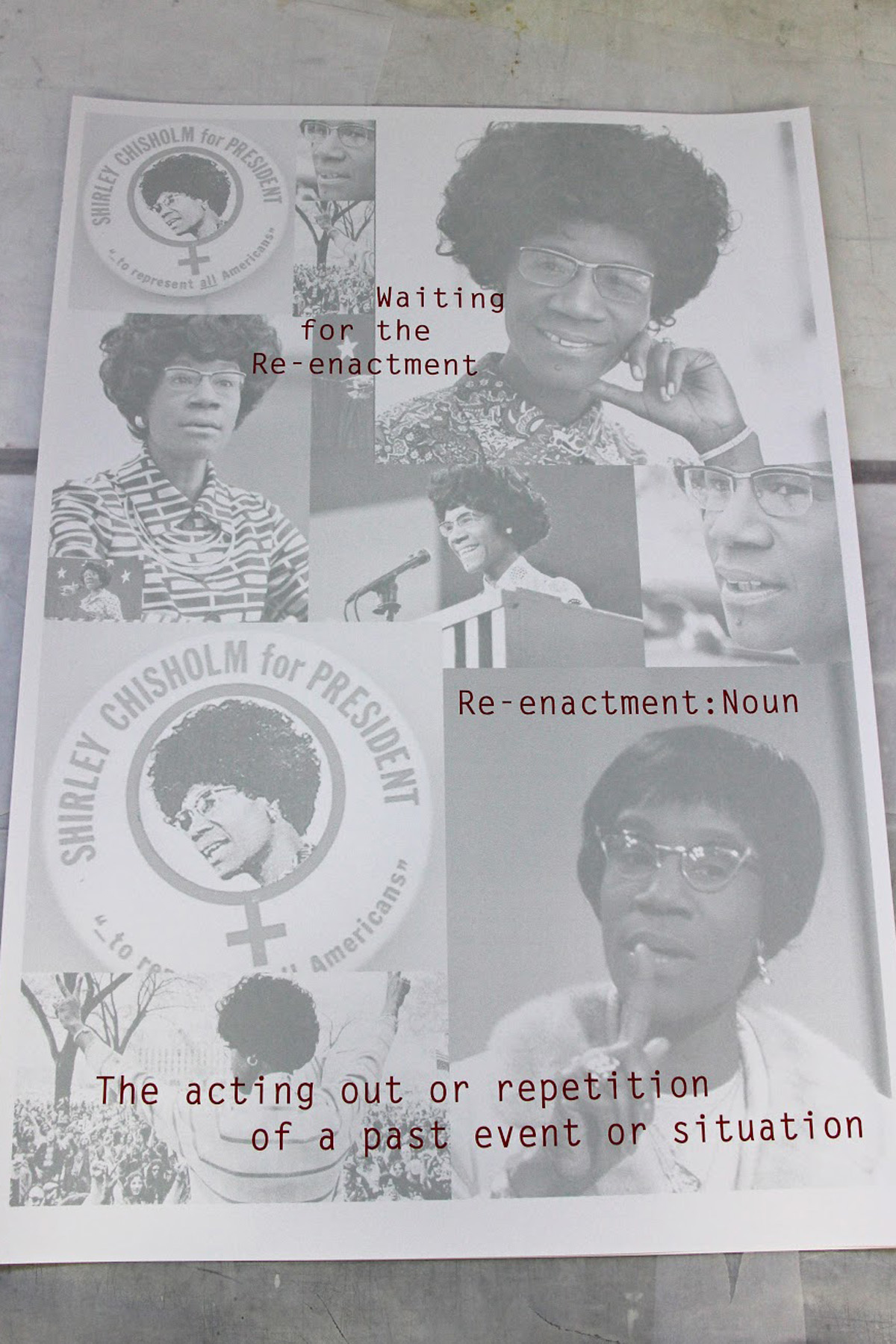 'Re-enactment' – Helen Cammock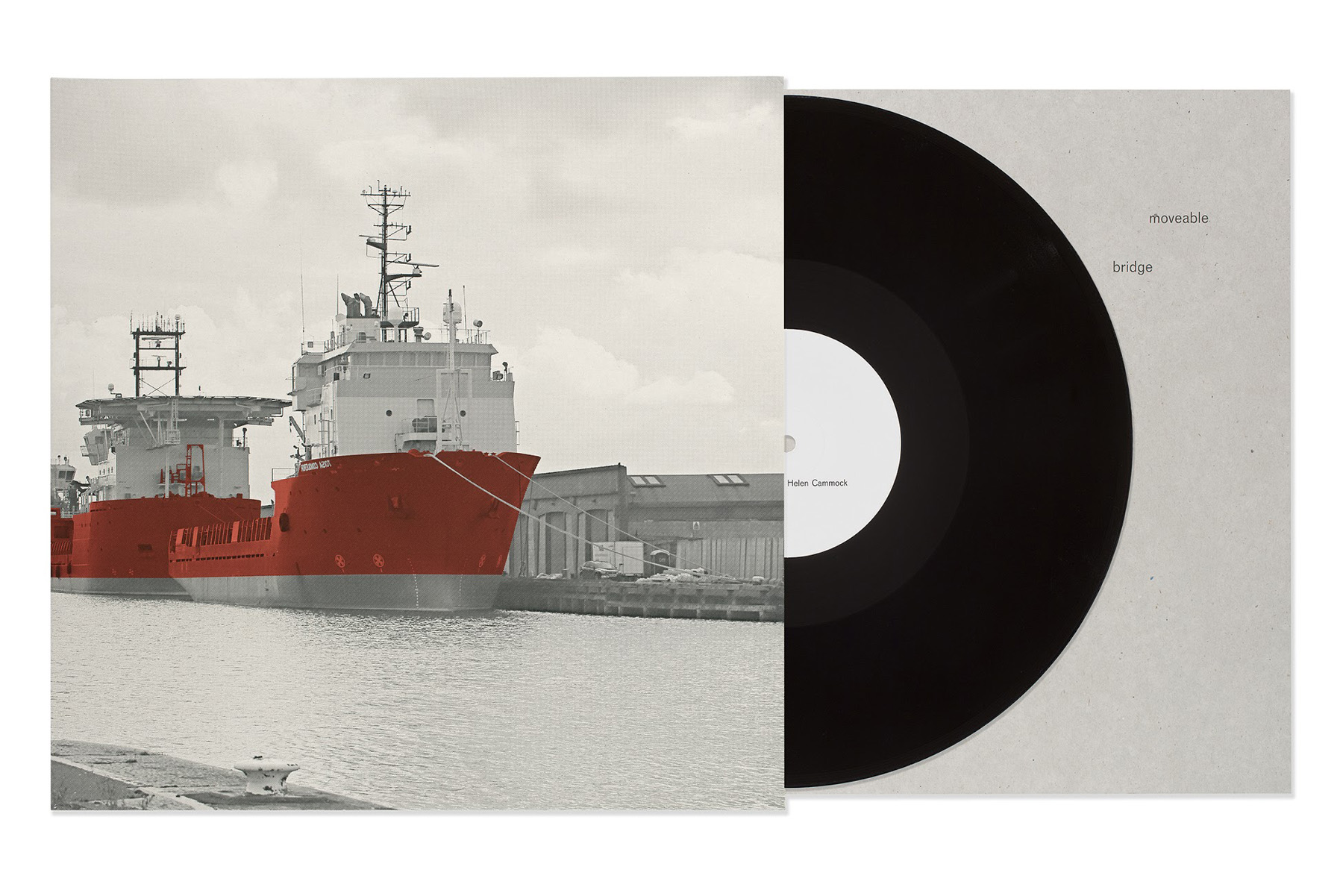 'Moveable Bridge' – Helen Cammock
'There's a Hole In The Sky Part 1' – Helen Cammock
Helen's Recommendations
Lubaina Himid, Selected Works
Fresh from winning the 2017 Turner Prize for her work exploring black identity, Lubaina Himid's new exhibition at the Clerkenwell Gallery celebrates her African heritage and and investigates structural discrimination through a variety of media, from pottery to installation art.
Hollybush Gardens, London, 26 January – 3 March
Rasheen Araeen Retrospective
This comprehensive collection of works from Rasheen Araeen spans more than 60 years and is the first exhibition celebrating the life and work of the influential Pakistani artist.
Van Abbemuseum, Netherlands, 2 December – 25 March
 'We Don't Need Another Hero' Berlin Biennial curated by Gabi Ngobo
Taking its name from the 1985 Tina Turner classic hit, this 10th anniversary Berlin Biennial for Contemporary Art exhibition celebrates the artists of the mid-80s and the social and political shifts that ensued prior to this defining decade in history.
Various locations, Berlin, 9 June – 9 September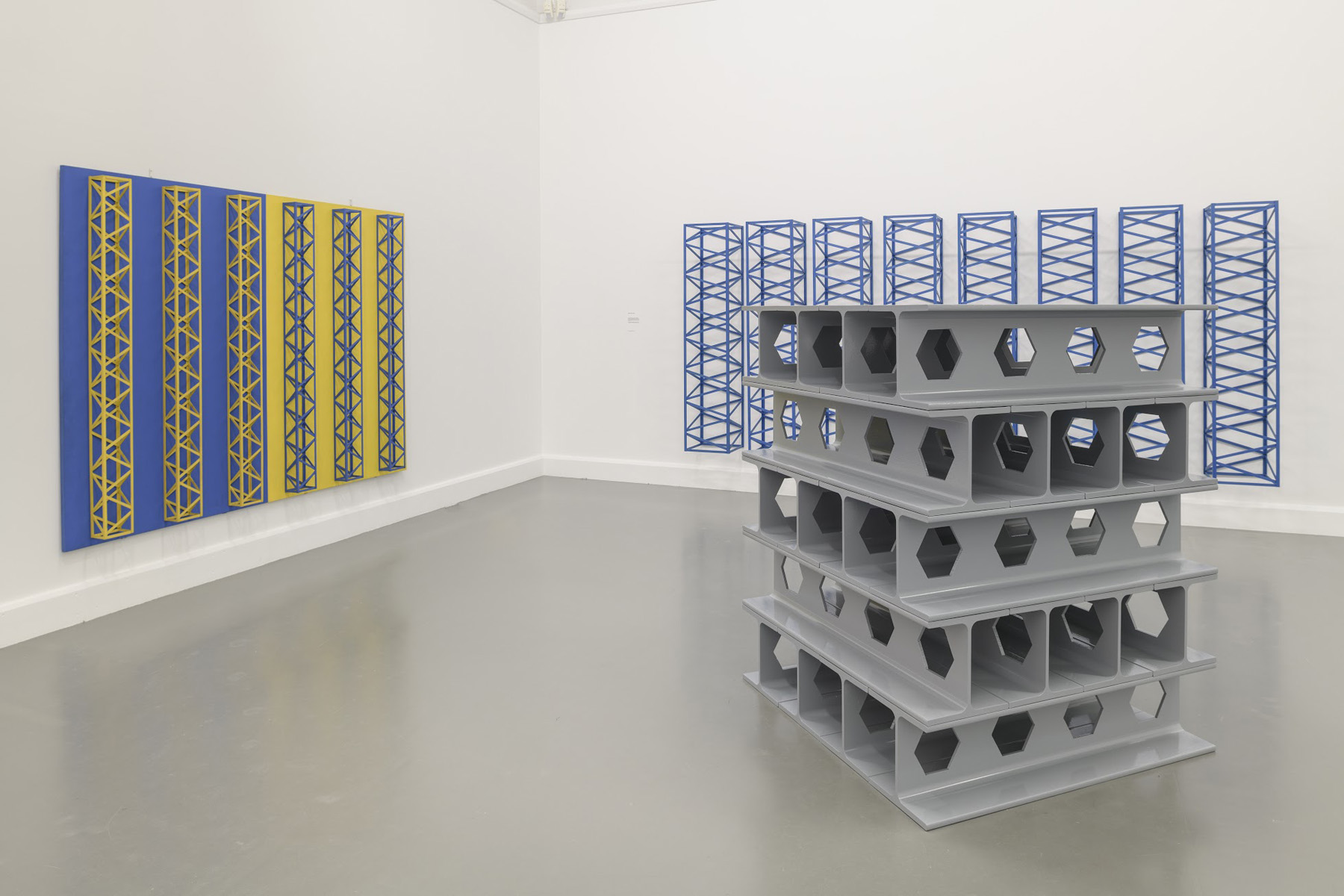 Rasheed Araeen: A Retrospective, Van Abbemuseum 2017, photo by Peter Cox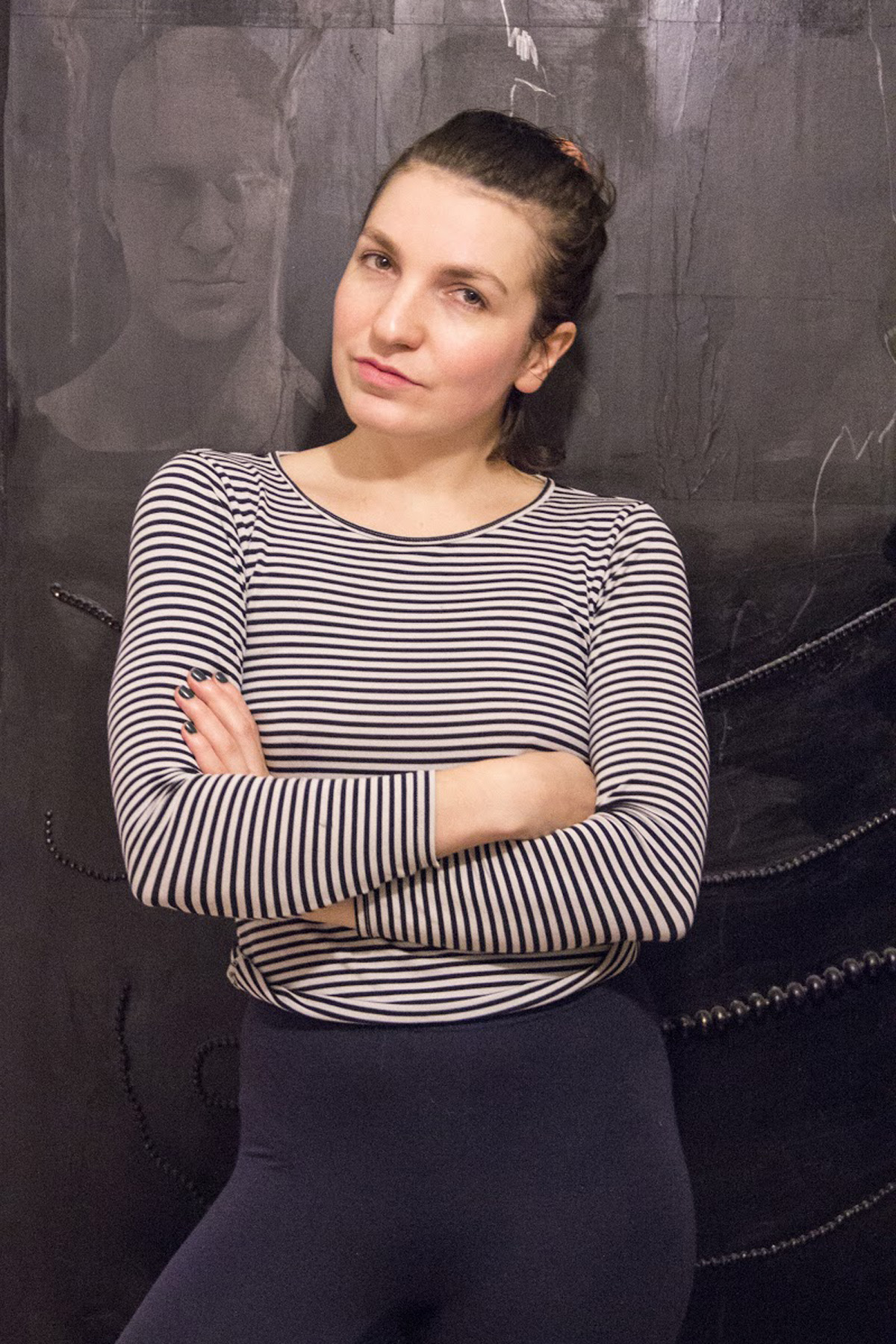 Athena Papadopoulos
Never one to shy away from the unconventional, Athena Papadopoulos' 2017 solo show 'The Smurfette' interrogates ideas of femininity and the process of 'dolling oneself up' through her use of sculpture, two-dimensional collage combined with her effervescent wit. The 29-year-old artist graduated from Goldsmiths in 2013 after previously studying in her native country Canada, and has since gone on to exhibit her work internationally across Europe and the United States.
Installation view, Belladonna's Muse at BASEMENT ROMA, Rome – Athena Papadopoulos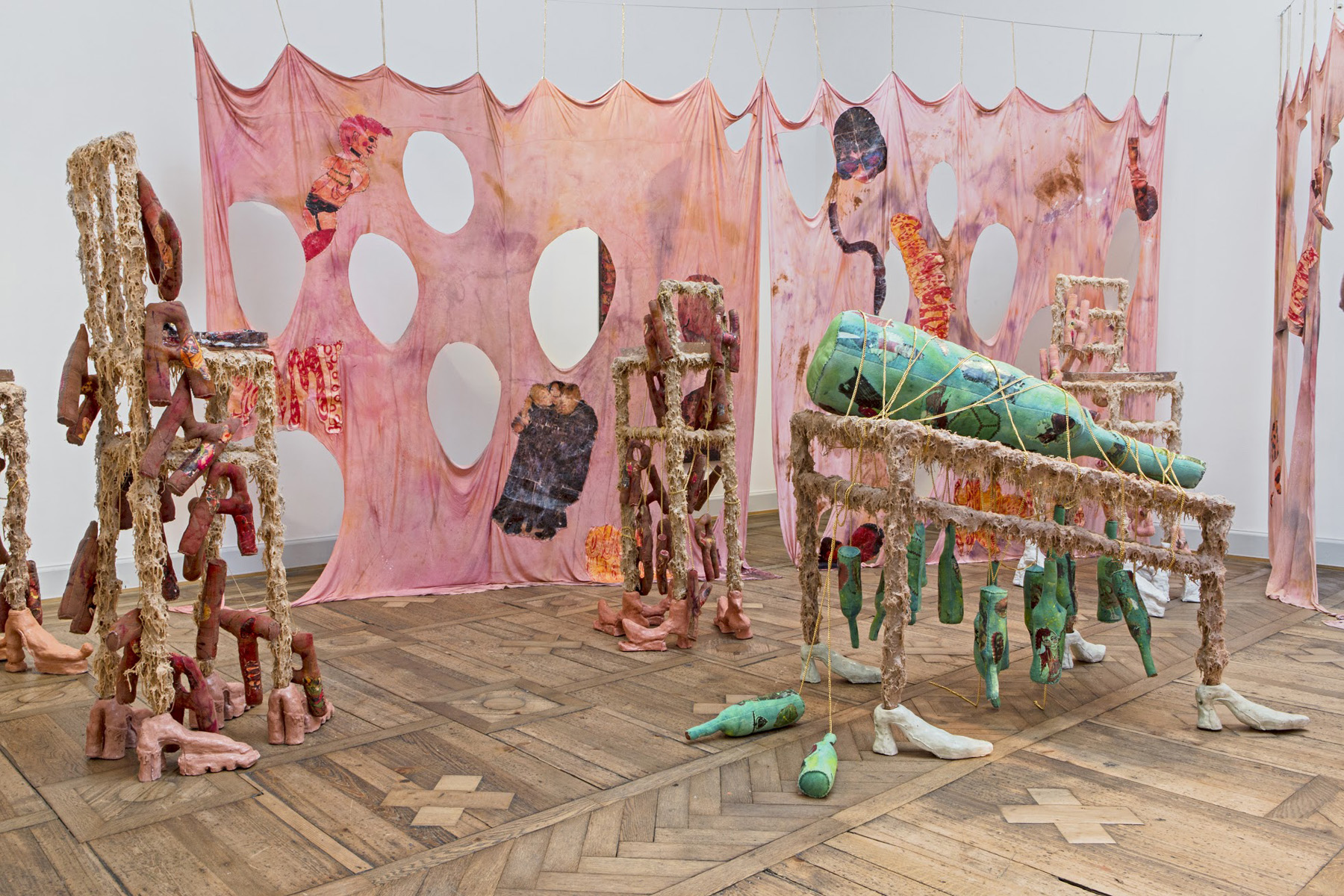 Installation view, Natural Instincts, curated by Samuel Leuenberger, Les Urbaines, Lausanne, Switzerland – Athena Papadopoulos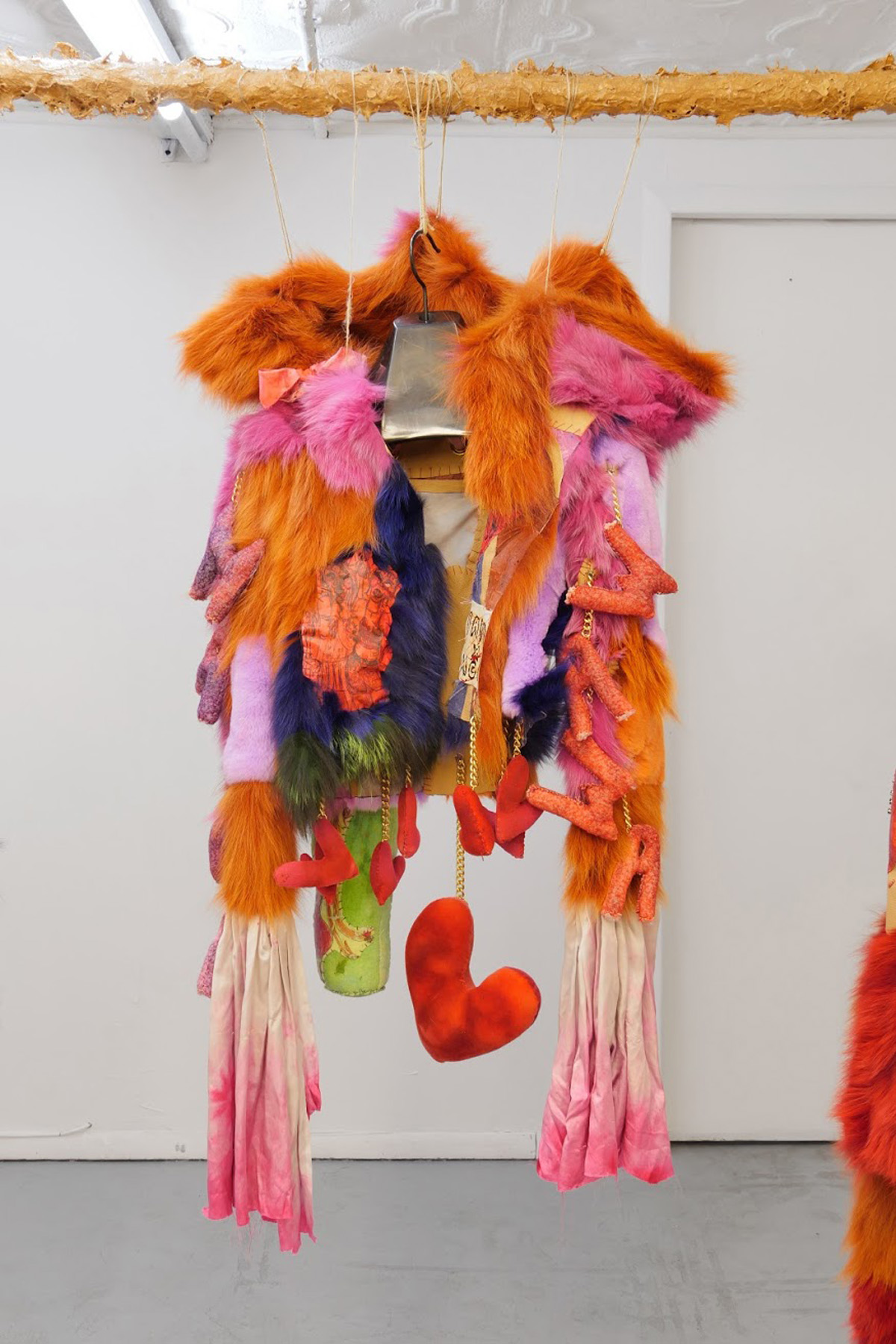 'The Amorous Alcoholic' – Athena Papadopoulos (in collaboration with Monster Coat Club)
Athena's Recommendations
Neil Haas Kids Use Laptops 
The first solo show by the Royal College or Art graduate to land at the Union Gallery in Hackney, 'Kids Use Laptops' is new body of work which recalls the intimacy of an adolescent bedroom through his drawings on blinds, painting, sculpture and appliqué. The opening nights will incorporate a kind of performance by 'local youths', identified by hoodies designed by the artist.
Union Gallery, London, 10 Feb – 24 March 
Michael Dean at BALTIC Centre for Contemporary Art
This is the latest solo show from Newcastle-born artist Michael Dean, whose sculptural and installation work is largely focused on typefaces and garnered an influx of media attention after being nominated for the 2016 Turner Prize.
BALTIC Centre for Contemporary Art, Gateshead, June 2018 (tbc)
Alvaro Barrington hosting Weiss Falk / David Weiss
Brooklyn-based artist Alvaro Barrington is showing his premiere gallery exhibition at the Emalin CONDO this month. Barrington's multimedia work includes textiles, paintings, drawings, photography and prints and will be presented in dialogue with works by artists Teresa Farrell and Cristine Brache.
Emalin CONDO, London, 13 Jan – 10 Feb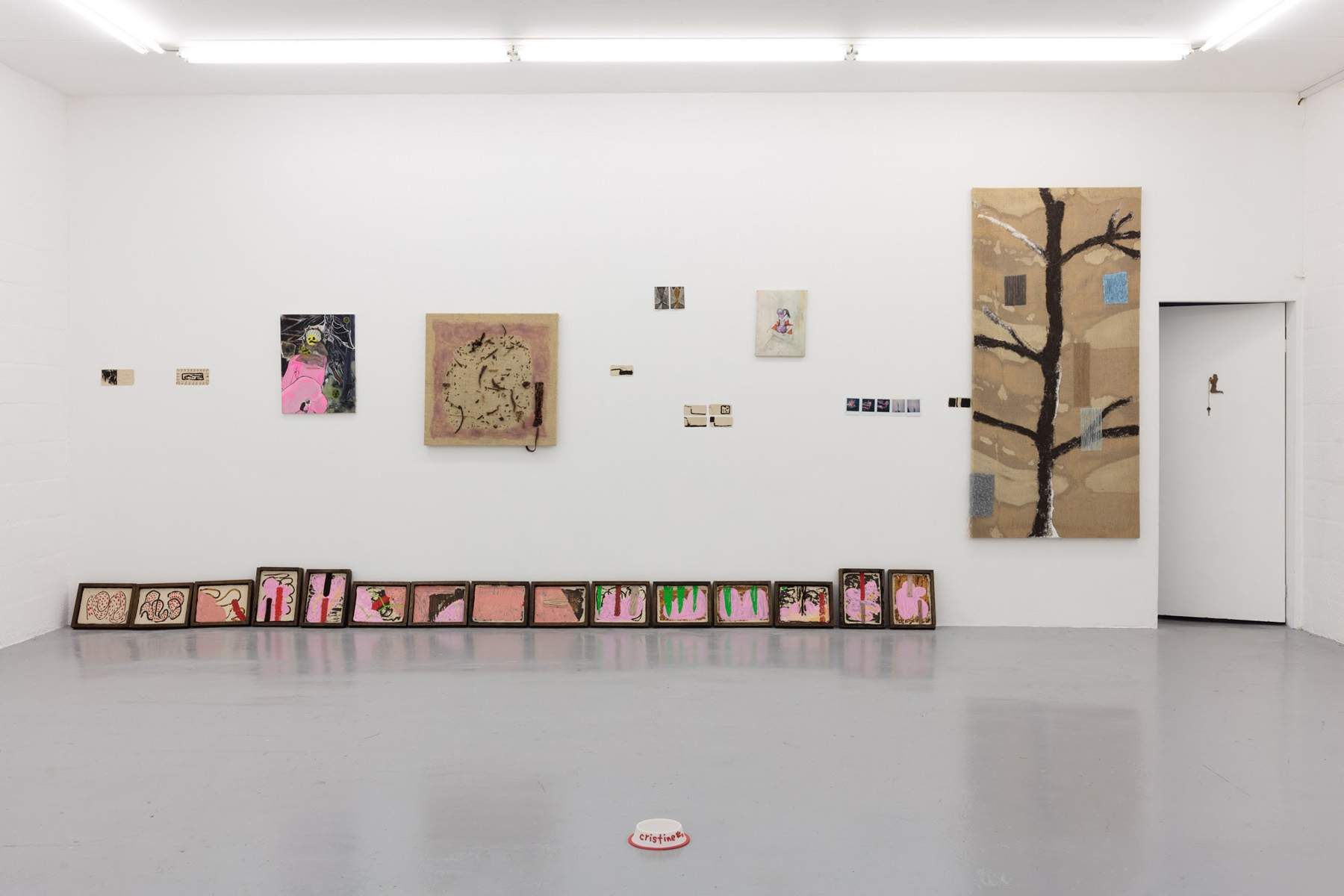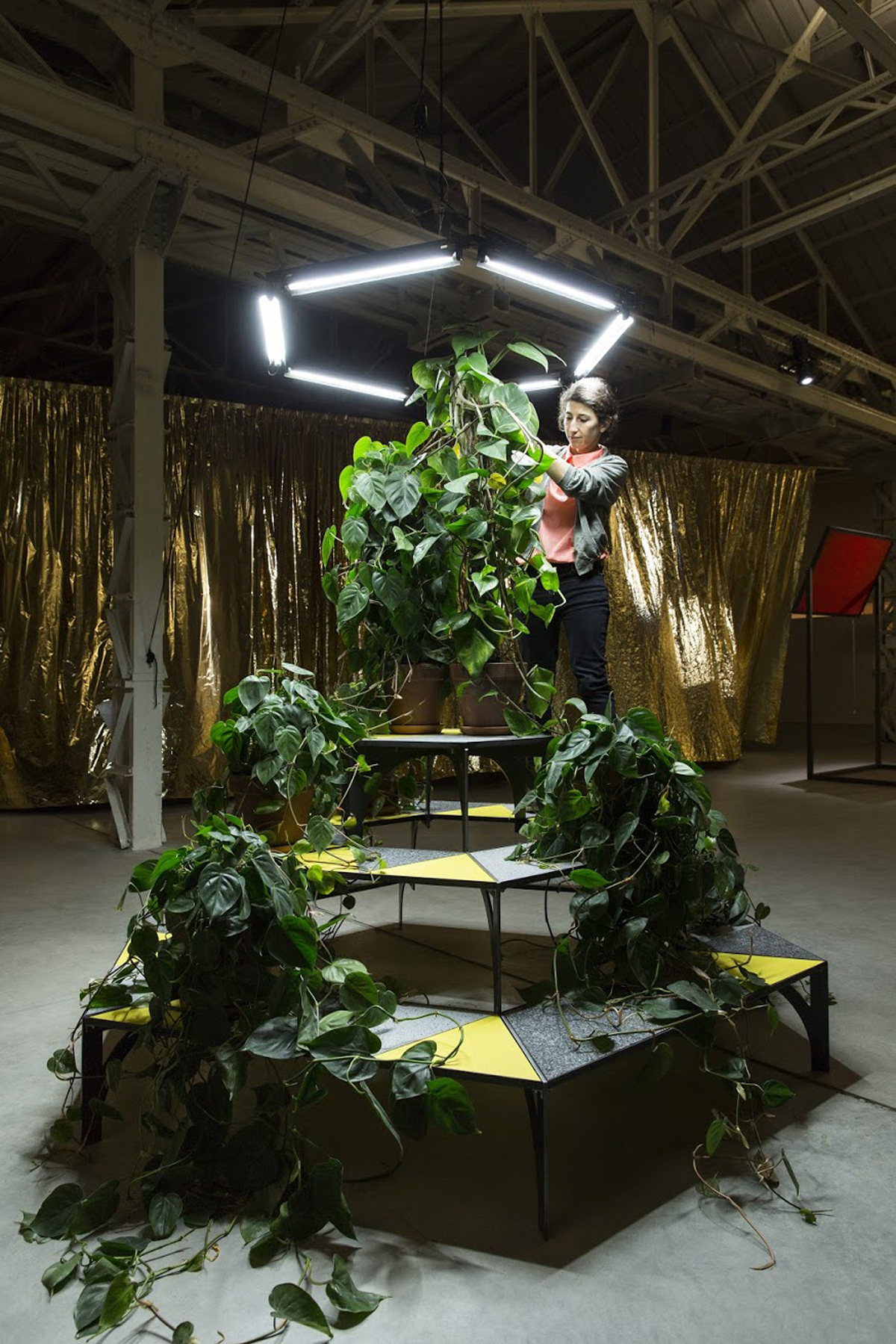 Celine Condorelli
Celine Condorelli's art is largely influenced by her extensive training as an architect. Throughout her work in sculpture, film, text and performance, she is concerned with the concept of 'support' and uses interactive art pieces to explore human relationships as supportive tools. Celine is also one of the founding directors of Eastside Projects in Birmingham, an artist run public space that commissions, produces and presents experimental art.
'Corps à Corps', Celine Condorelli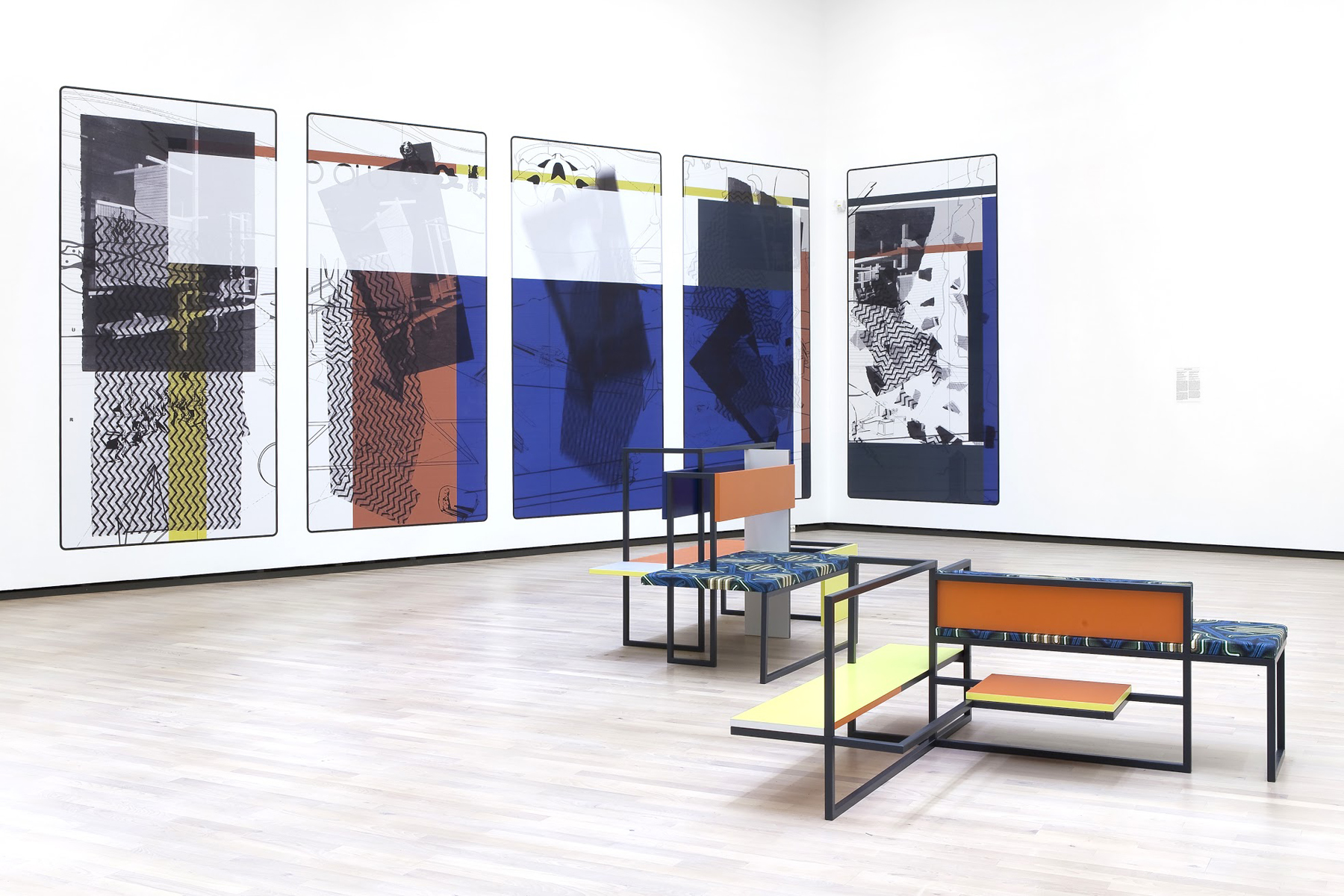 'Average Spatial Compositions' – Celine Conderelli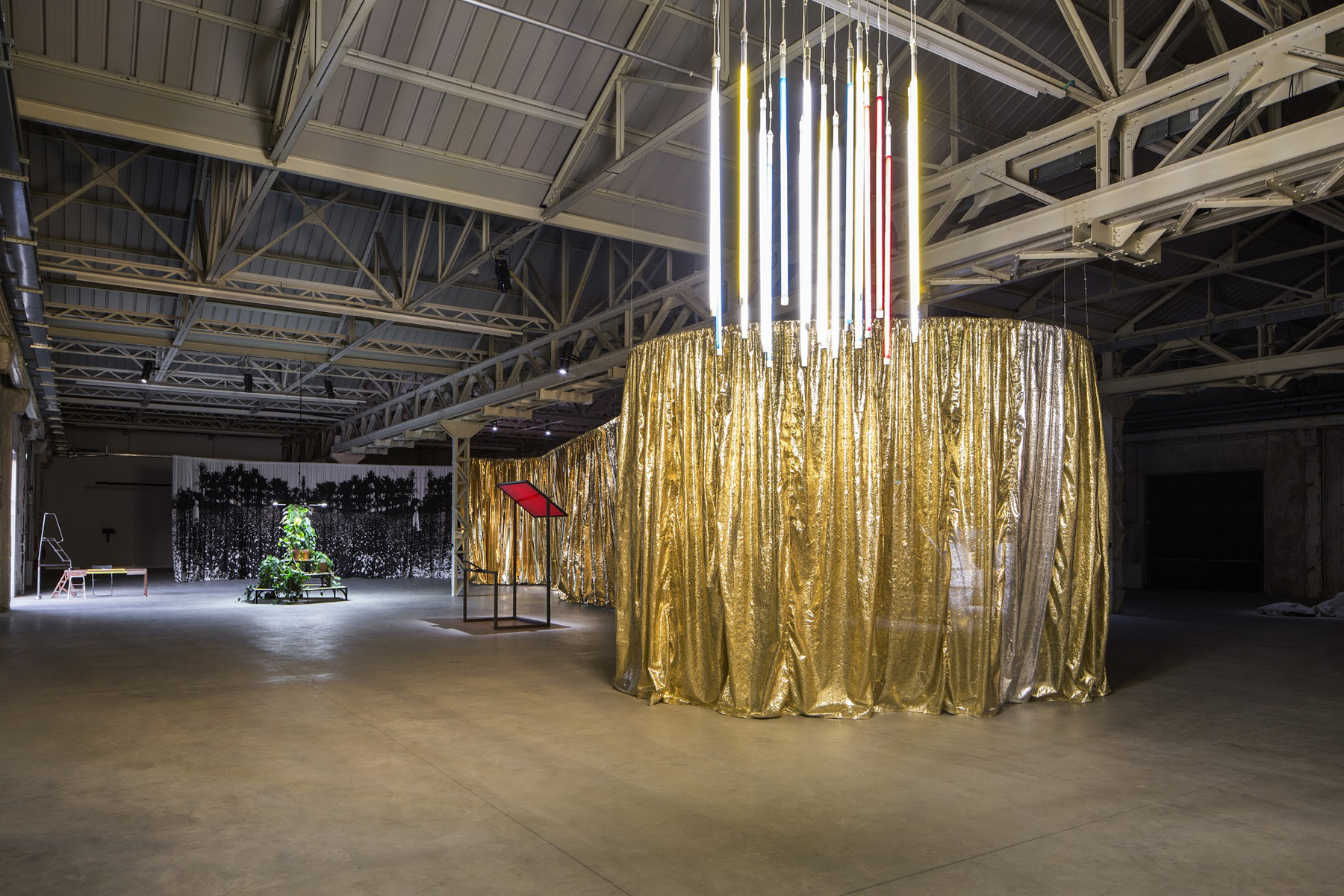 'Bau Bau' – Celine Condorelli
Celine's Recommendations
Bauhaus Imaginista curated by Grant Watson and Marion Von Osten 
This series of exhibitions coincides with an ongoing research project exploring the interconnections of The Bauhaus movement and other similar art movements of the time, and how this network allowed the movement to spread internationally.
Displayed internationally throughout 2018-2019
Joan Jonas
A pioneer of performance art, Joan Jonas is bringing her largest ever UK exhibition to the Tate this spring. It will include viewings of her performance films alongside gallery presentations and live installations.
Tate Modern, London, 14 March – 5 August
'This Is the Gallery and the Gallery is Many Things'
This was the inaugural exhibition for the gallery and experimental public space Eastside Projects back in 2008. The exhibition is returning for the gallery's 10th anniversary, and throughout its opening will evolve from an empty space into an intricate gathering of artwork.
Eastside Projects, reopens in 2018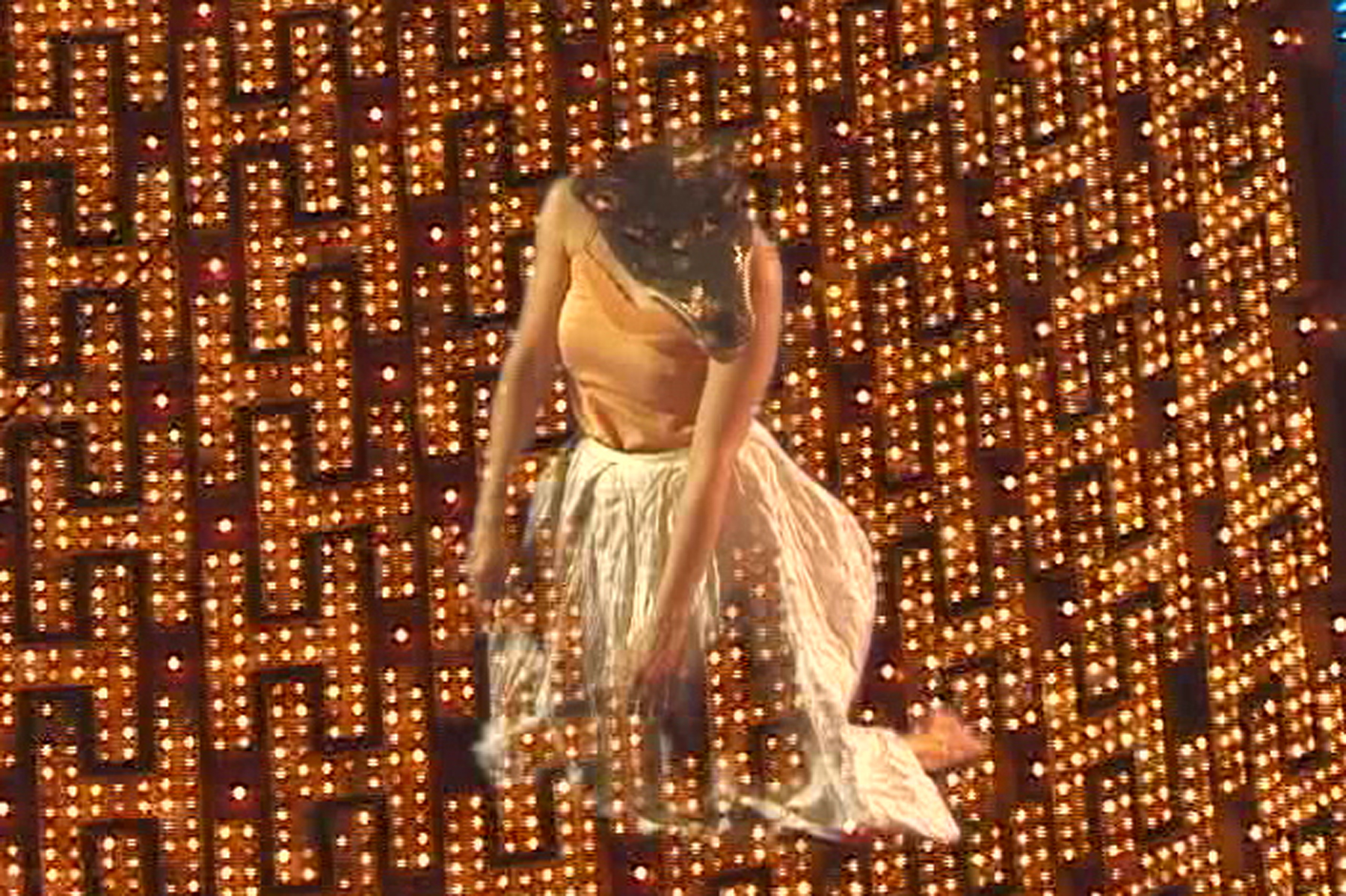 'Wolf Lights', 2005, video still – Joan Jonas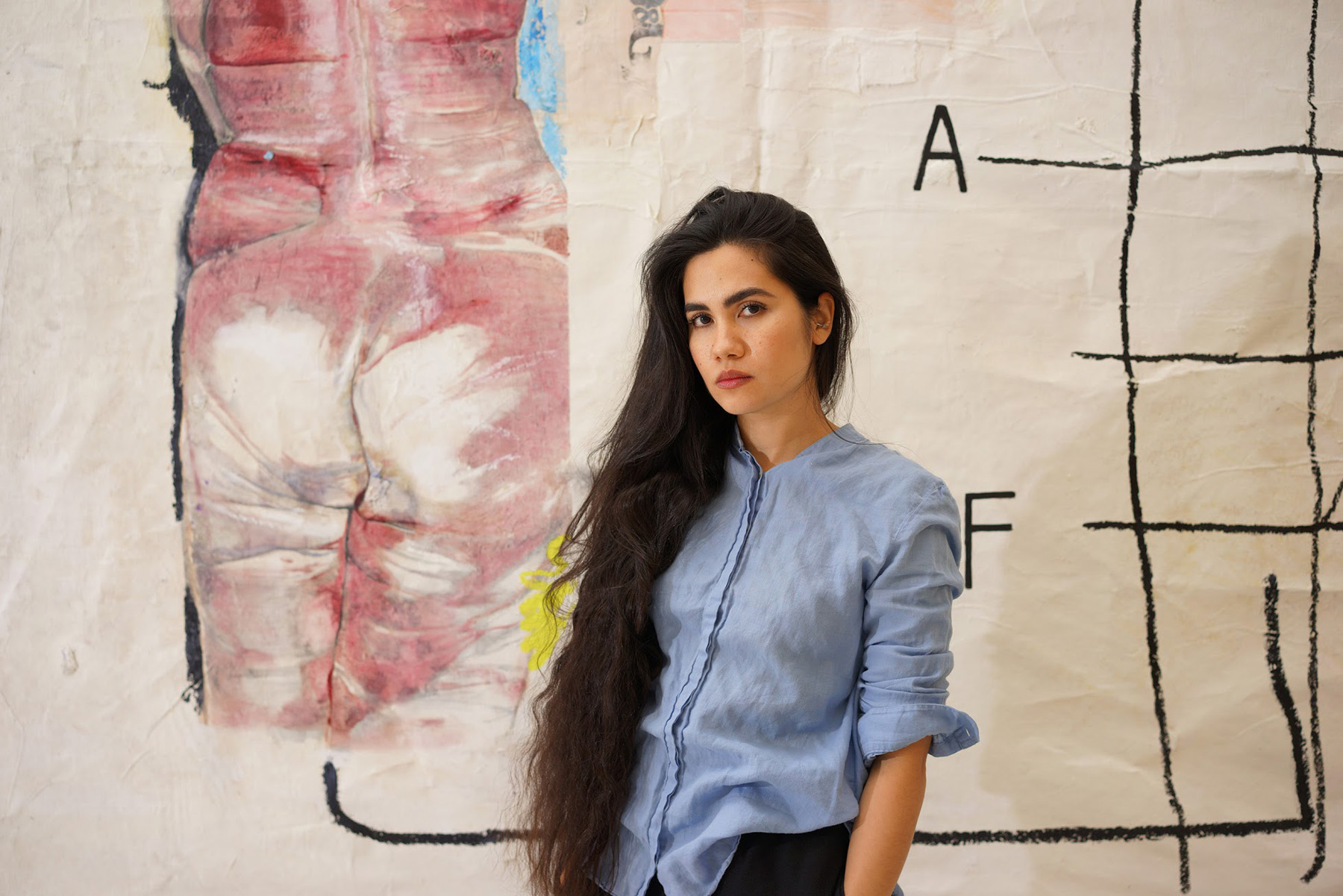 Mandy El-Sayegh
Working across painting, installation, drawing and writing, Mandy El-Sayegh addresses socio-political, economic and semantic orders through her highly conceptual experimental art pieces. Born in Malaysia, Mandy moved to the UK to study Mixed Media Fine Art at the University of Westminster and graduated from the Royal College of Art in 2009 with a Masters degree in Painting.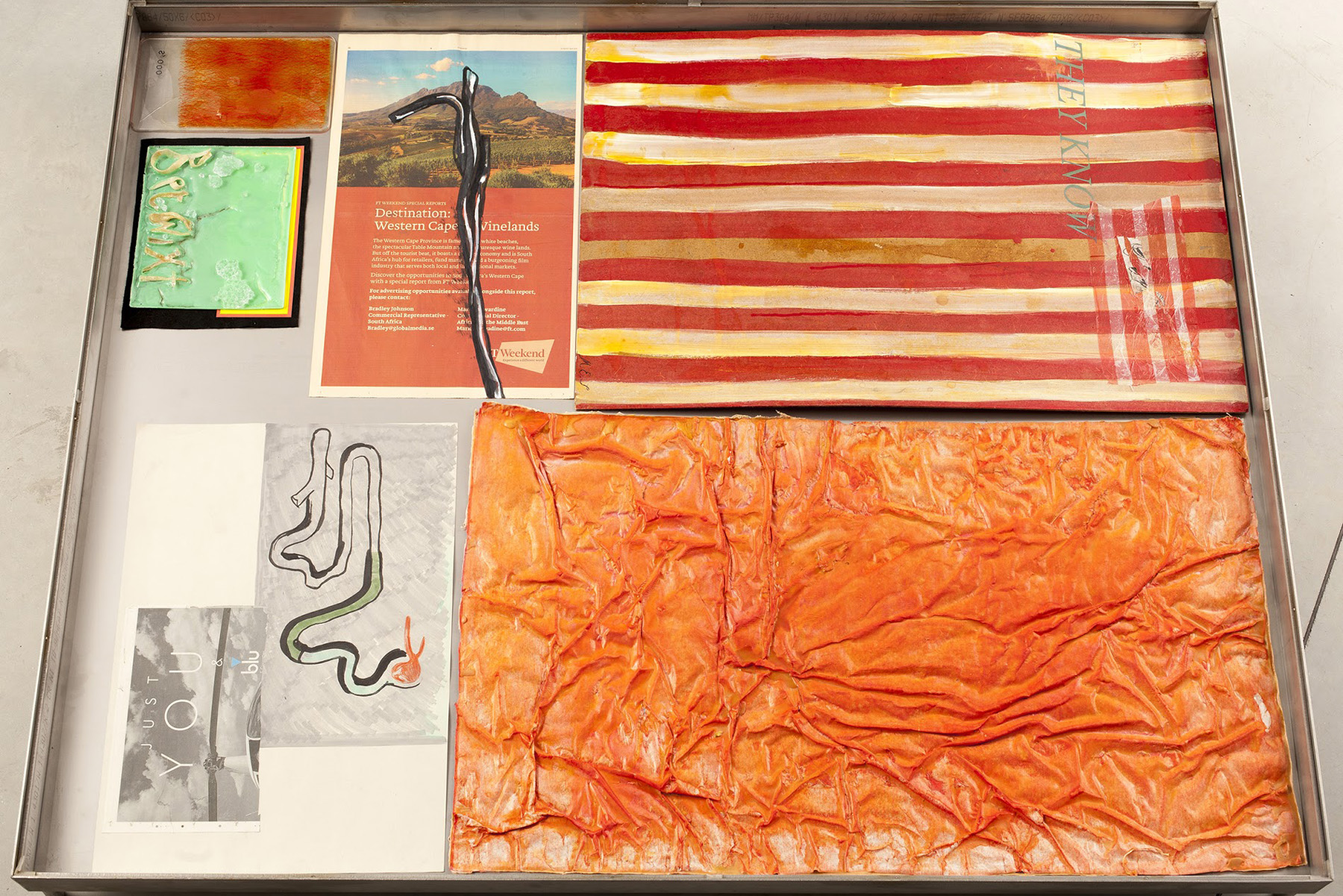 'Betwixt', Mandy El-Sayeagh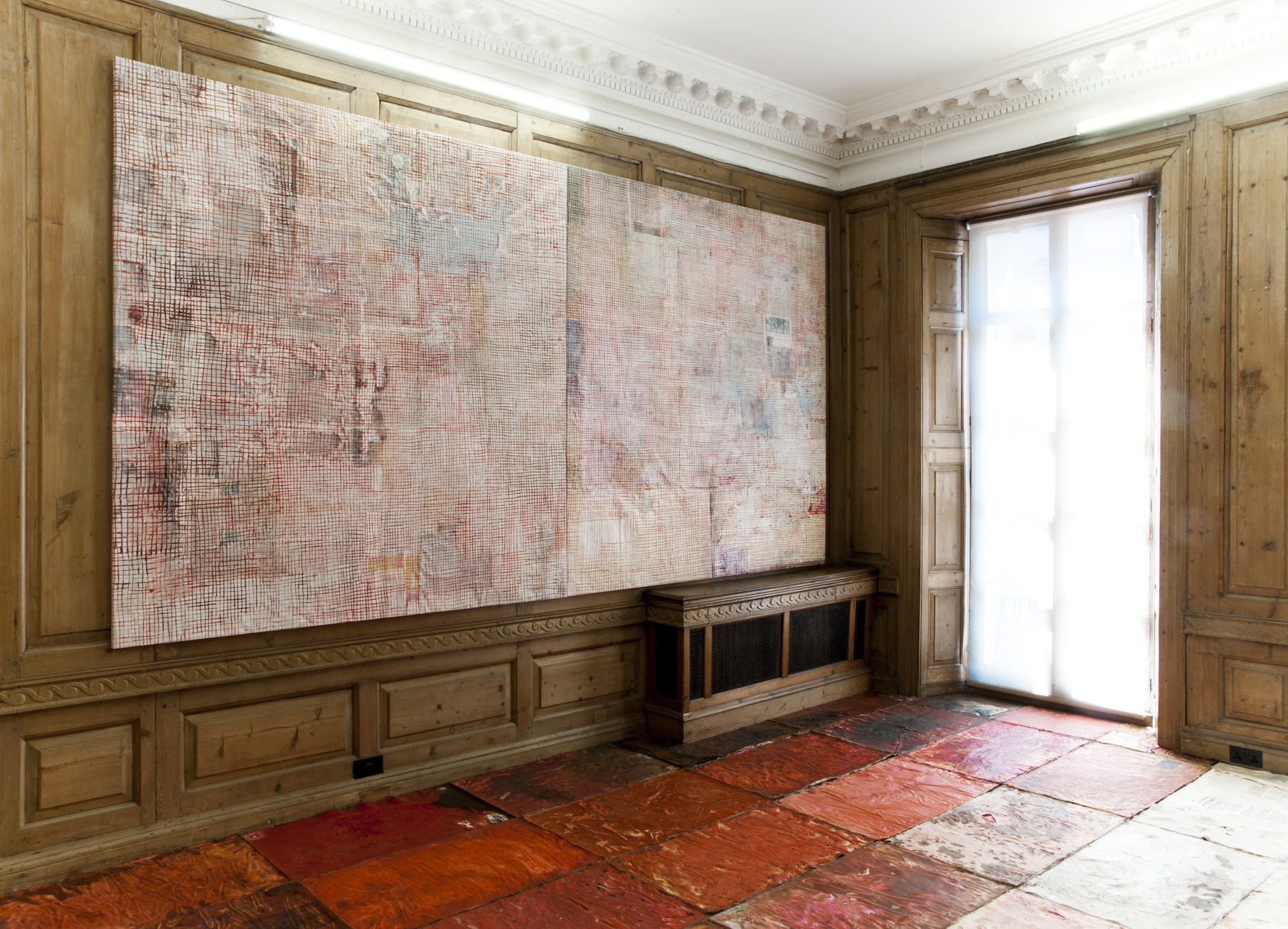 'Figured Ground Meshworks' – Mandy El-Sayeagh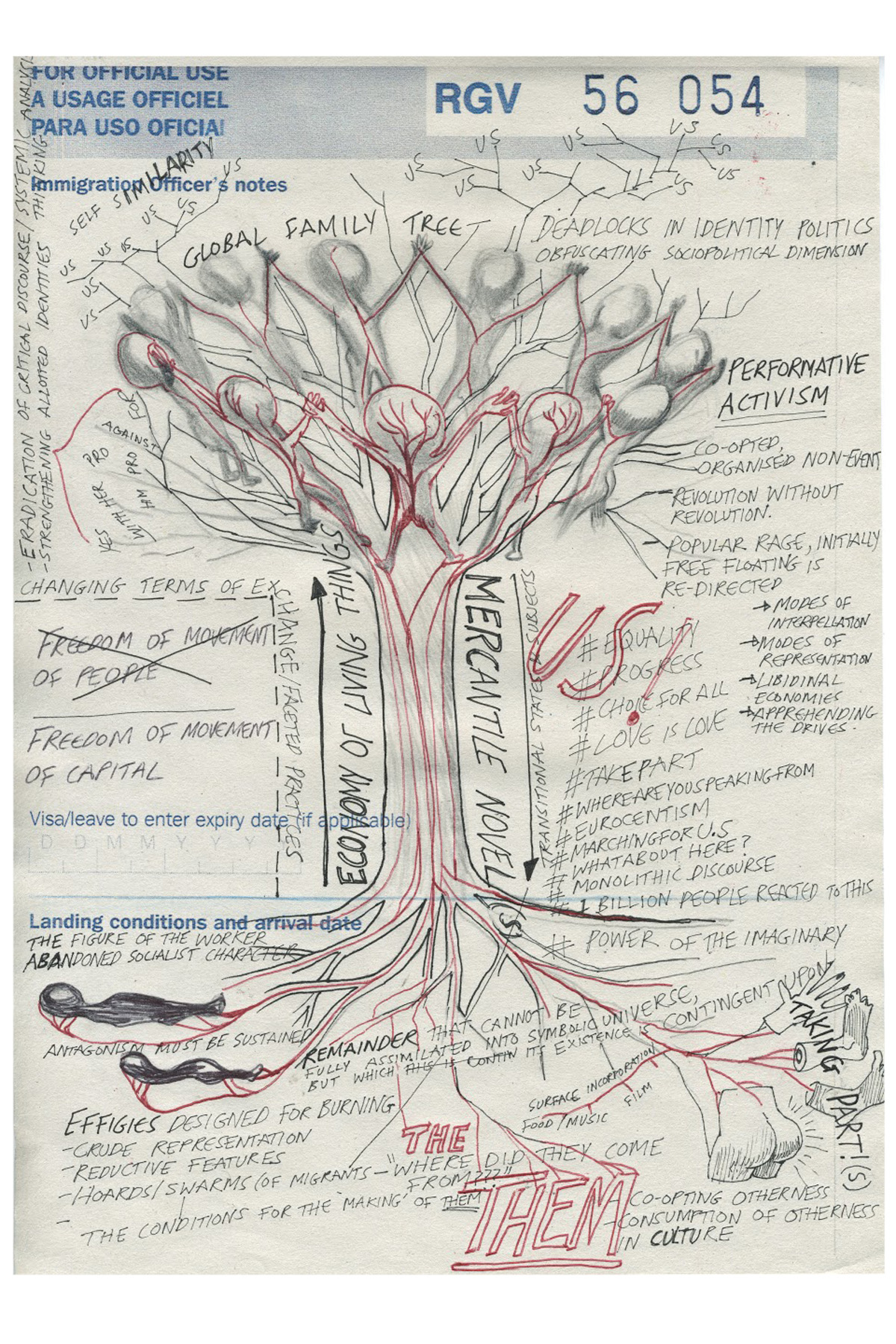 'Self Similarity (Cognitive Map)' – Mandy El-Sayeagh
Mandy's Recommendations
Beazley Designs Of The Year
The Design Museum is featuring the project Saydnaya by Forensic Architecture, a groundbreaking research agency using forensic approaches and modelling systems to shed light on human rights violations in conflict zones. (Forensic Architecture)
The Design Museum, Until February 18th 2018
Another Kind of Life: Photography on the Margins
An exhibition that examines the idea of 'the outsider as an agent of his own construction' – via the lens, naturally.
The Barbican, London, 28 Feb – 27 May 2018

Somewhere in Between
Artists and scientists collaborate – a generative intersection that I'm interested in and follow in regards to the space it is/will occupy in the future contemporary scene.
Wellcome Collection, 8 March 2018 – 26 August 2018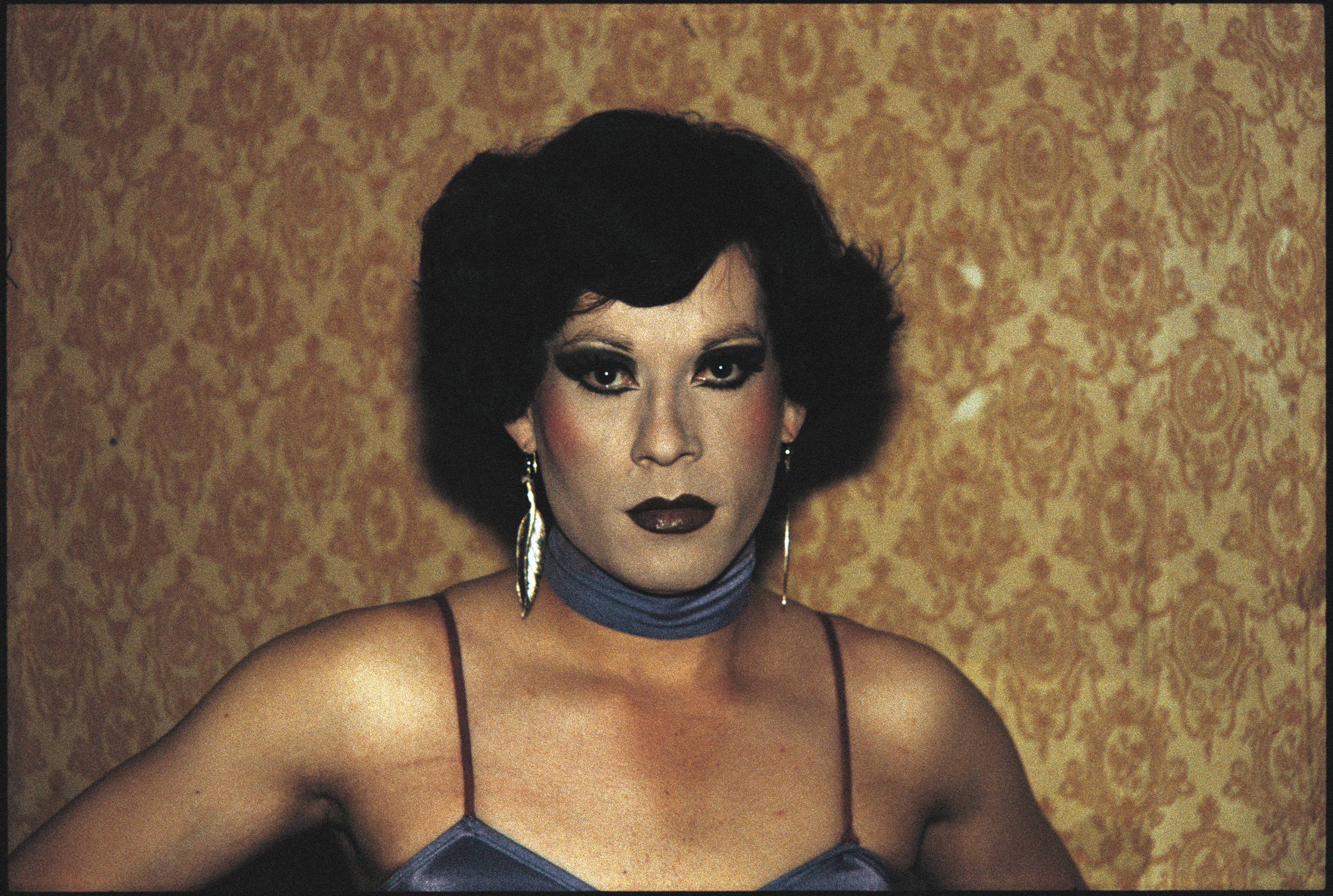 'Saydnaya' by Forensic Architecture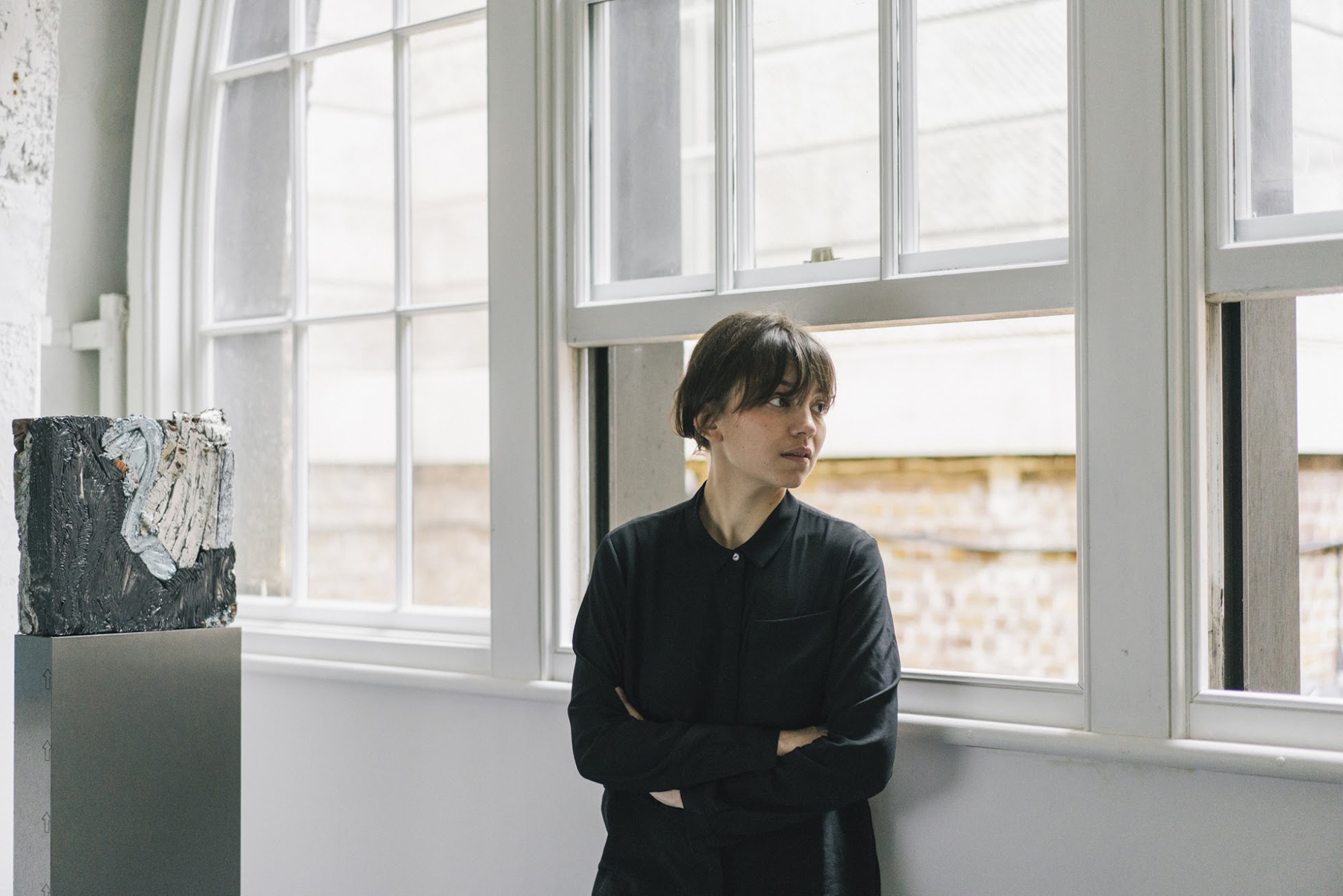 Eloise Hawser
Eloise Hawser's current exhibition 'By The Deep, By The Mark' uses a three-dimensional map of London to show the flow of liquid through our bodies and through the sewage networks underneath the city of London. Working from her studio in Somerset House, her latest piece examines the poetic relationship between historical sites and the passion of those who created and cultivated them, and inspects the often overlooked infrastructures that modern life heavily relies upon.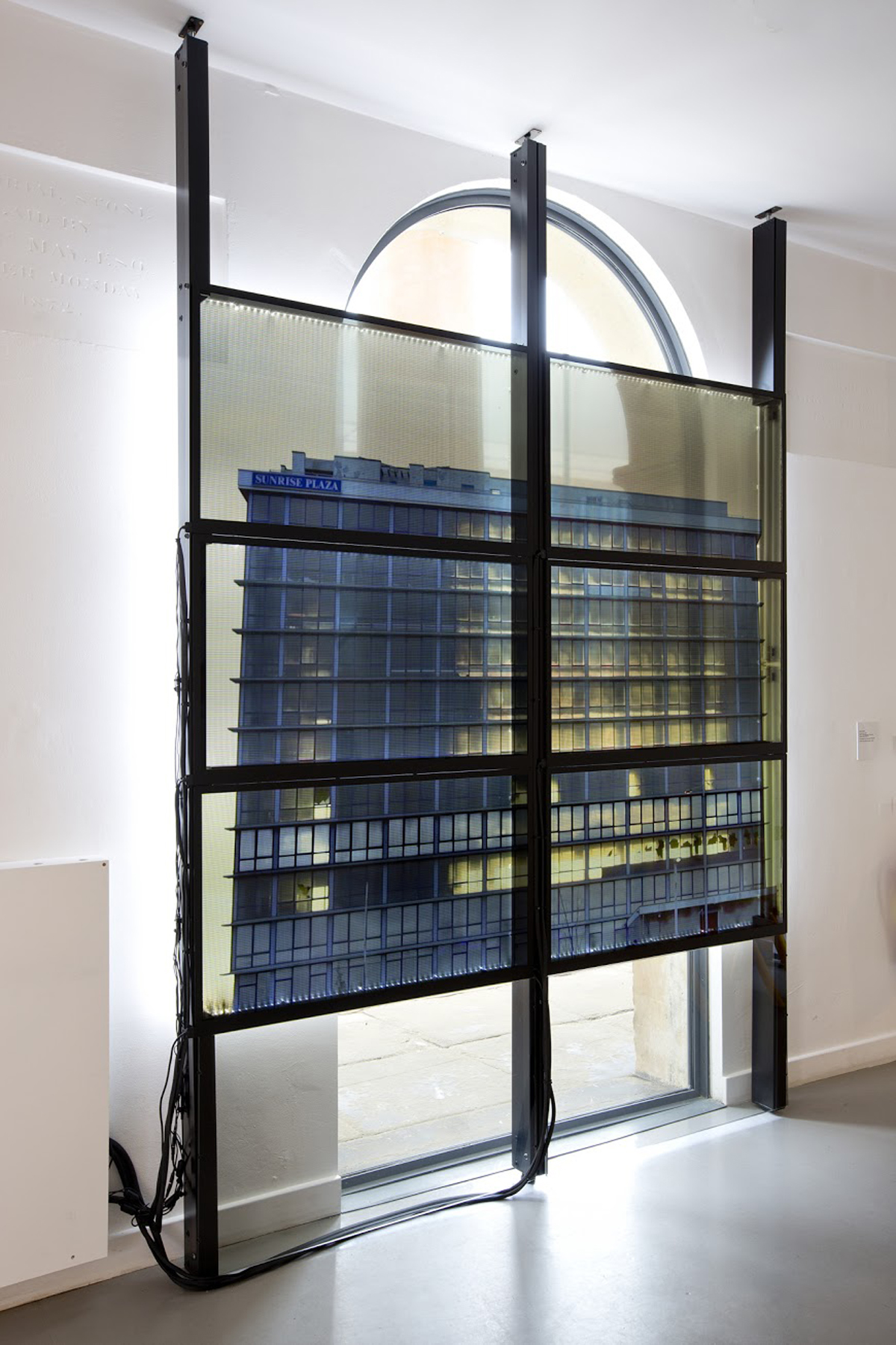 'Sunrise Plaza' – Eloise Hawser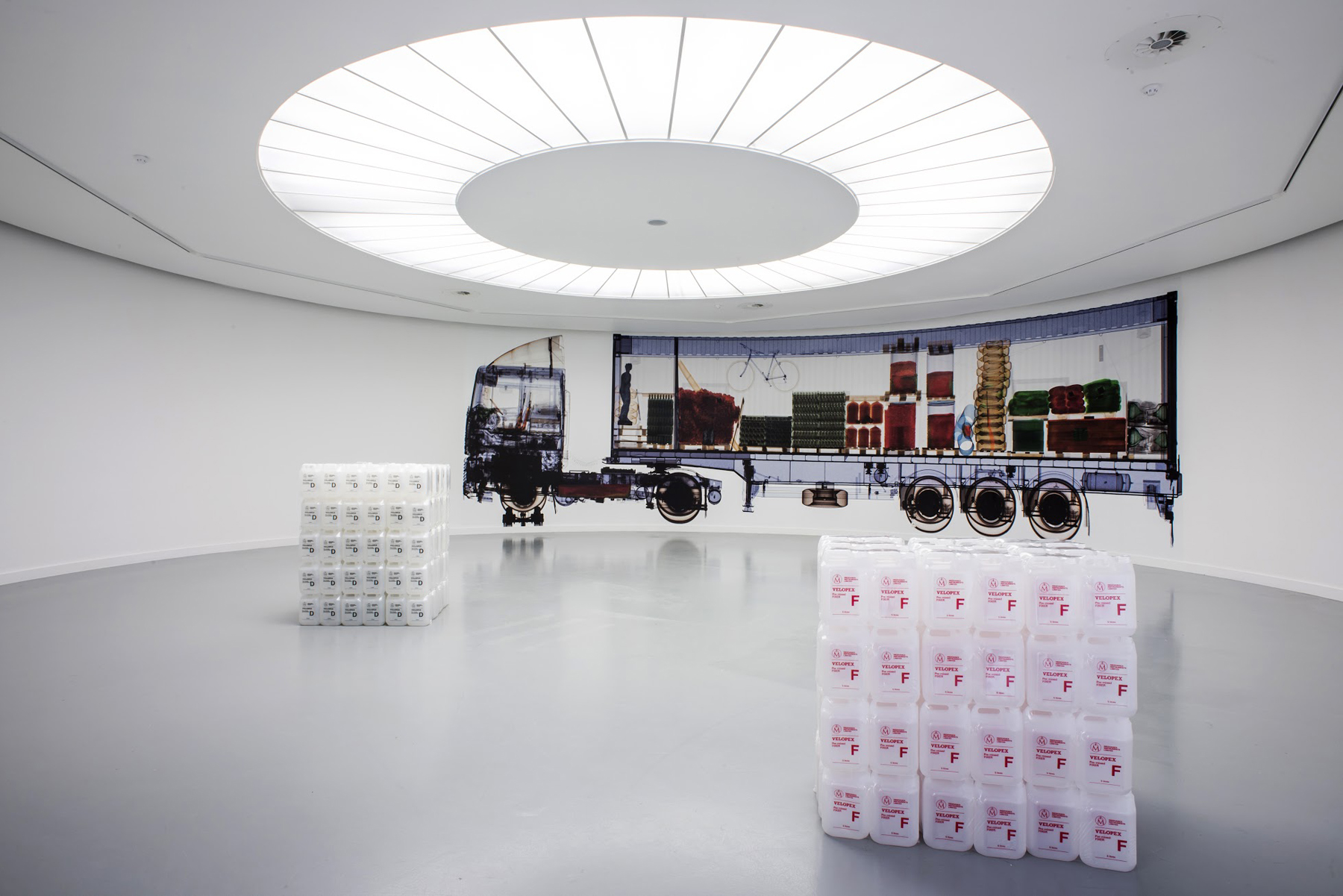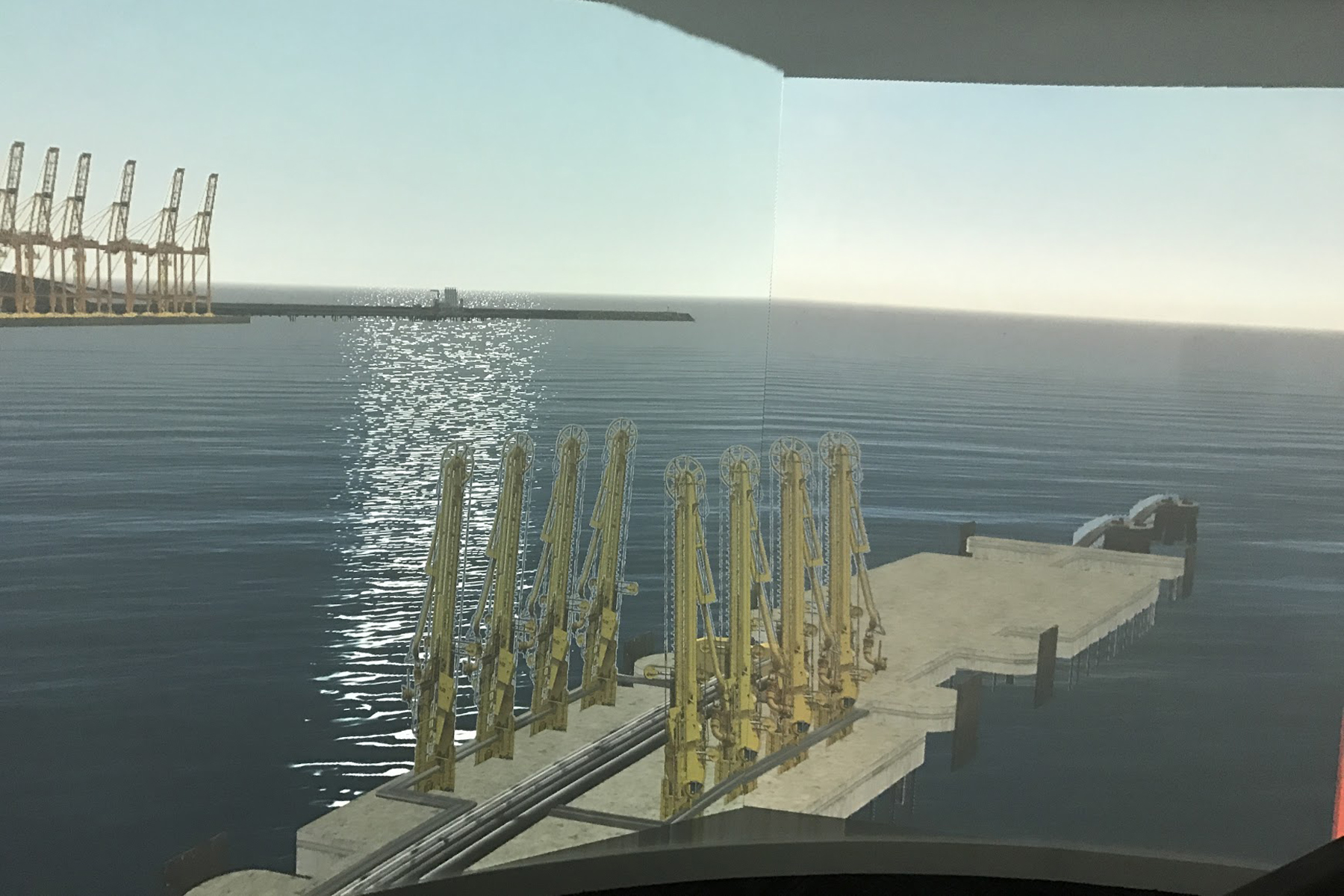 'Parking In The North Sea' – Eloise Hawser
Eloise's Recommendations
Lucy McKenzie
I love McKenzie's works – she takes decorative styles like art nouveau and renders them into surreal objects and tableaus. One of my favourites, her serrancolon bed, looks like a dictator's palatial bed or marble countertop in an upmarket butchery. Its copper frame reminds me of pipes for plumbing but could also be upcycled bedstead. Cabinet's website says she is coming to London 2018, so I am still (impatiently/excitedly) waiting for the details.
Cabinet, London, 2018, dates TBC
Cellular World, part of Glasgow International
Cellular World is such an inviting title. It suggests to me cellular as in 'cell phones', which are already obsolete since they've become 'smart'. But 'cellular' also refers to a bodily cell, as a unit of energy, and even a prison cell, an explicit containment of energy. I love such evocative words, and Glasgow's exhibition, featuring some of my favourite artists, looks like it will be a fascinating exploration of a world gone 'cellular' in all the word's polysemy.
Gallery of Modern Art, Glasgow, 20 April – 7 May 2018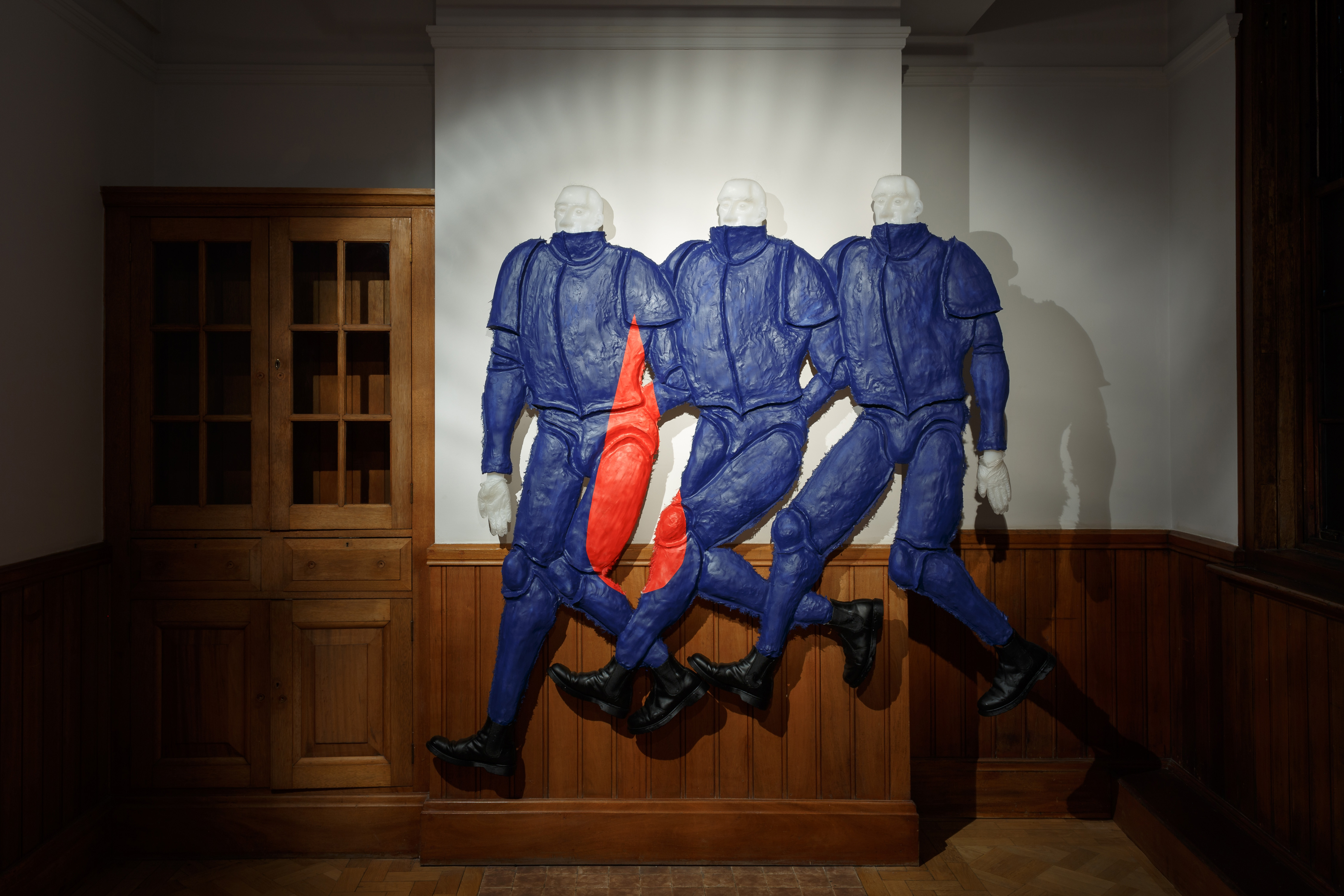 Joseph Buckley,
Better Clone Sons
, 2017. Photo credit: Jules Lister
Find out more about the Max Mara Art Prize for Women here.