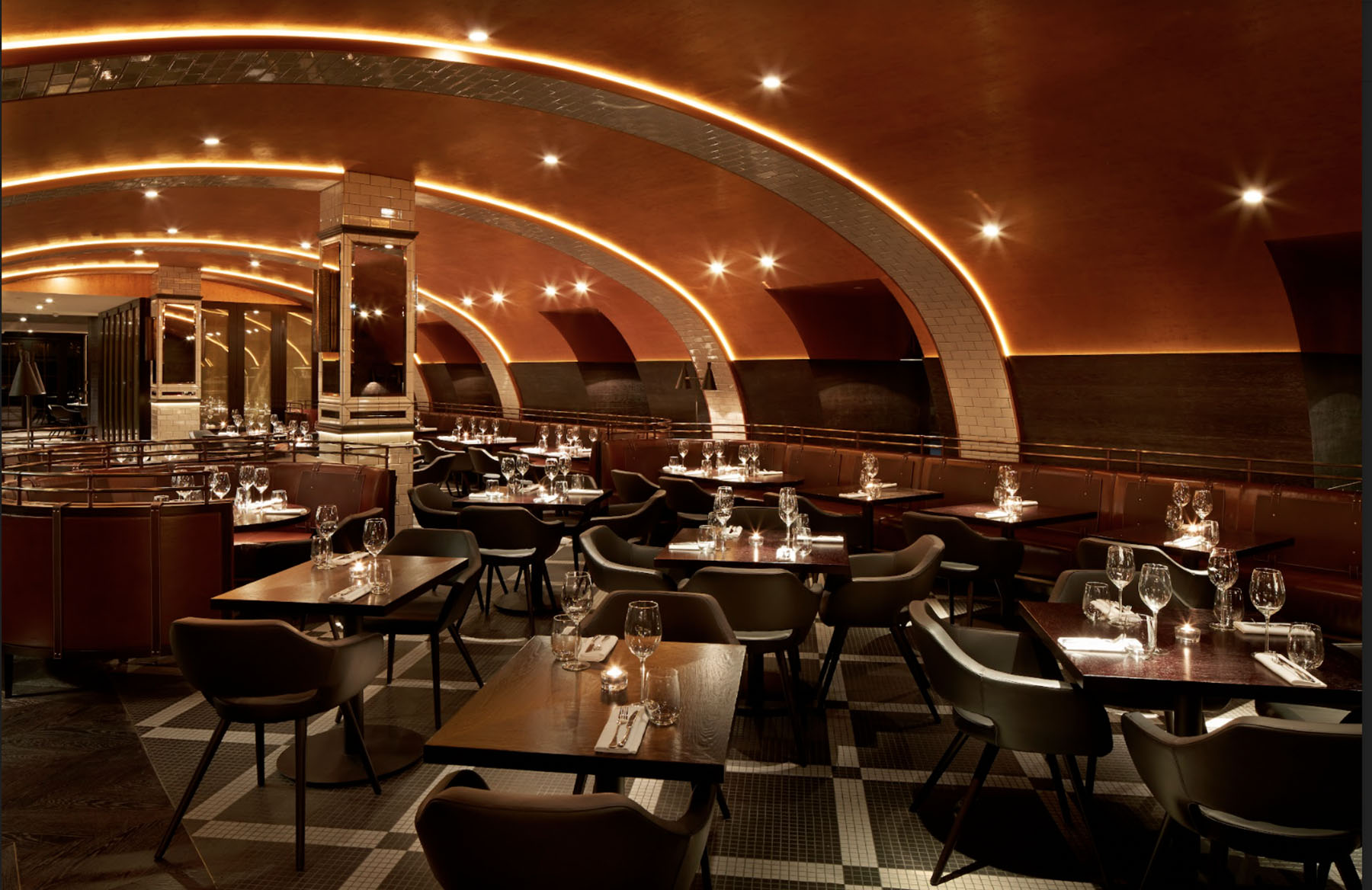 A Taste of Galicia in Central London, We Visit Aqua Nueva
Life's too short not to go out, so get boosted and liven up your winter palate with fresh seafood dishes inspired by this northwest region of Spain.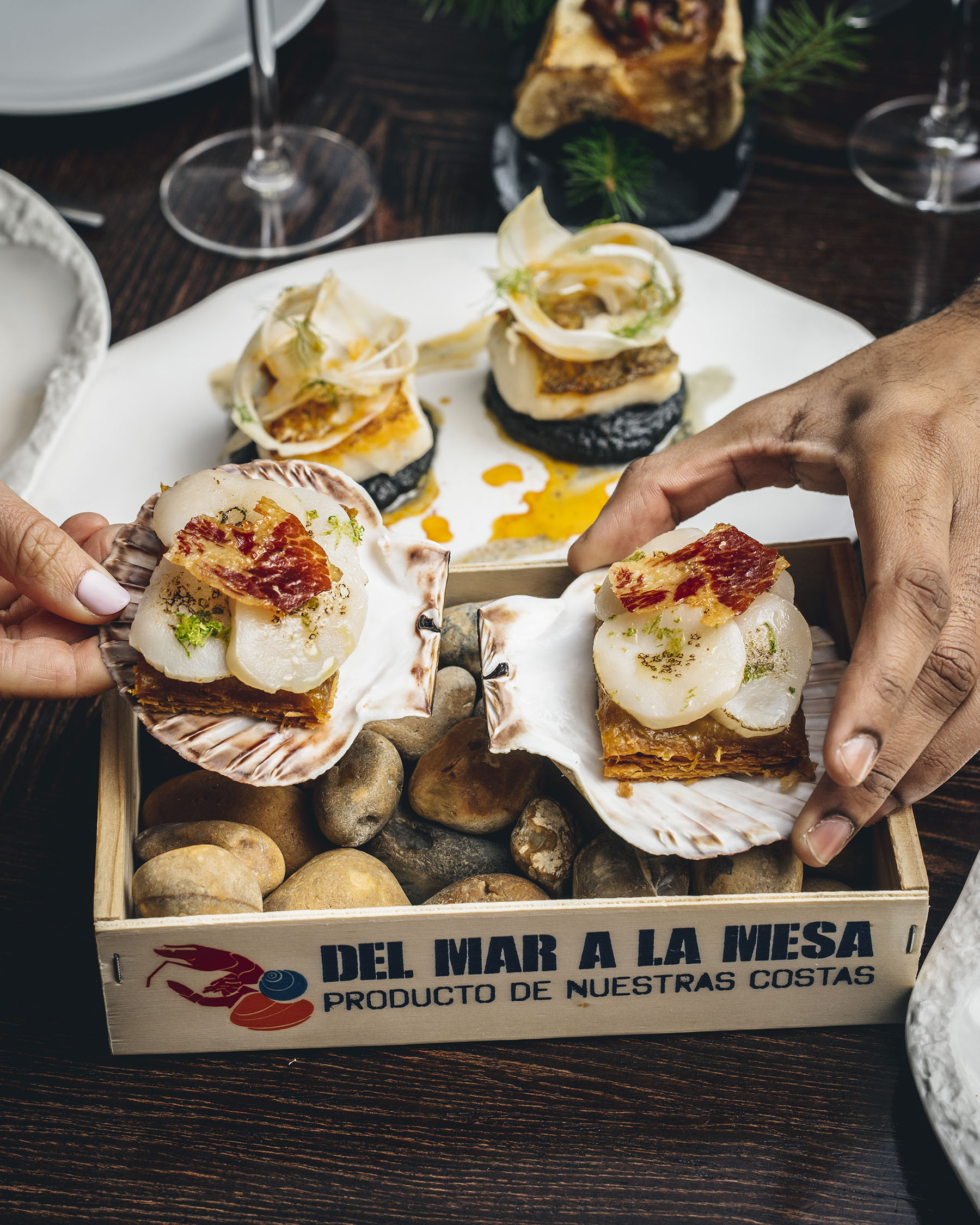 Aqua Nueva London is a favourite after-work haunt of the PHOENIX team. The 5th-floor terrace has sweeping views over the cityscape and it's arguably the best, most central of the rooftop bars – if you don't mind paying a premium for the experience. 
History
Although the restaurant group started in Hong Kong, the menu direction is Spanish and is regularly updated with specials from regions noted for their exceptional culinary produce. On this visit, I was there to try the new menu inspired by Galicia in northwest Spain, an area famous for the Camino de Santiago, a network of pilgrimages leading to the cathedral of Santiago de Compostela. The scallop shell often found on the shores in Galicia, has long been the symbol of the Camino de Santiago.
Design Notes
You enter the restaurant via Argyll Street and take the lift to the top floor. The interior design is glamorous in a warm palette of earth tones, ochre and mahogany, with a dramatic arched ceiling clad in copper and intricate marble tiled flooring. The lighting is atmospheric and forgiving, the music upbeat and ambient. On our visit, the fellow diners appeared to be a mixture of couples on dates, for special occasions, as well as a few tables of friends. Everything points to the fact that this is far removed from a local style of a tapas restaurant. 
The Menu
The menu is carefully curated and alongside some of the classics, such as Padron Peppers  (which are a Galician dish) there are popular dishes such as patatas bravas, classic Spanish tortillas with caramelised onion, and Iberian ham. As you'd expect, seafood dishes feature heavily – including highlights such as the mussels escabeche (fried and marinated in vinegar and spices) with potato chips, the magical combination hand-dived scallops with saffron onion and Iberian ham, Galician-style octopus with green mojo (a sauce with garlic, olive oil and sour orange) and my highlight, the roasted hake with fennel and charred houmous. 
For carnivores, there are options in the Galician beef tartare with roasted bone marrow and sourdough, or suckling pig tacos with black truffle and endive (chicory). For vegans, it was less clear what to choose as there were very few dishes without meat, fish, dairy or egg. This would be our one piece of constructive feedback – add more plant-based dishes.
The flavours are truly excellent, and all the dishes are beautifully presented, which alongside the striking interior makes for a strong aesthetic experience as well as a culinary one. 
Gifts for Foodies
As the holiday season swings tentatively on, make the most of it with a night out at Aqua Nueva, or find the perfect last-minute present for foodies, with gift vouchers and tasting experiences. There are options for all budgets, from the cocktails and tapas for two people priced £53.50 to the indulgent La Fiesta Brunch, a selection of award-winning croquetas, classic favourites and contemporary Spanish tapas alongside free-flowing Cava, Sangria and other cocktails and priced £170 for two.
5th Floor, 240 Regent Street (Entrance 30 Argyll Street), London, 020 7478 0540, aquanueva.co.uk